Have you been scouring the Internet, searching for fun AND free printable baby shower games? Well, look no further! WebBabyShower has created a new spin on classic games – with you in mind! We think you and your guests are going to love them. And you'll love saving time and money on baby shower expenses!
So what are you waiting for? Go ahead and download them all for FREE right now! Click on the PDF links below for your printable baby shower games with answer keys.
1. Baby Shower Word Search
The clock is ticking! Your guests must race to find words like Pacifier, Bottle, and, of course, Baby Shower in the word box. Who will be the first one to find all the words on the word search list before time runs out?
In an article on the Spruce, Stacy Fisher says this is "a great baby shower game to keep guests busy."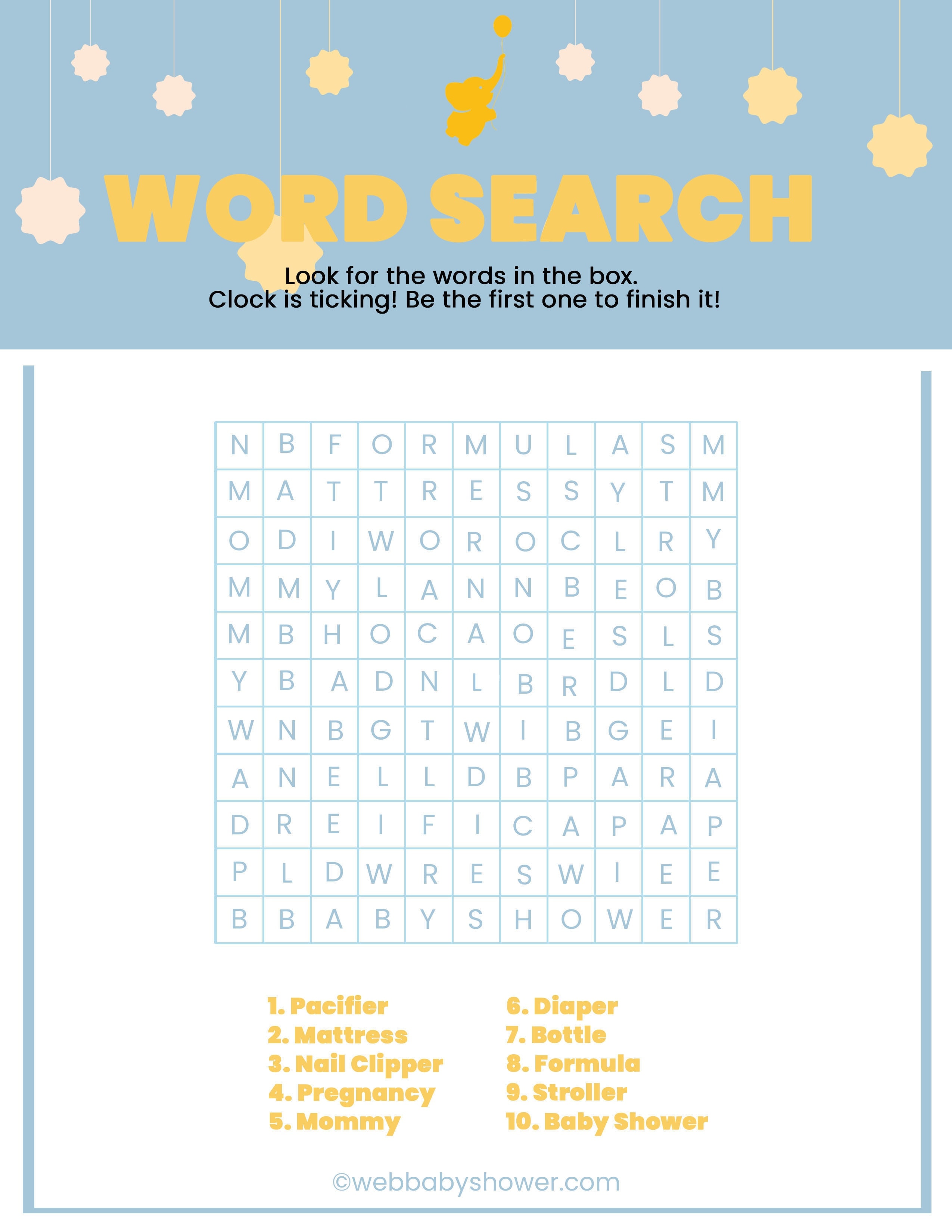 2. Baby Shower Animals Match
Everybody loves babies, and that includes baby animals! Have fun testing your knowledge of the animal kingdom as you match the names of adult animals to the names of their cute (and sometimes cuddly) offspring.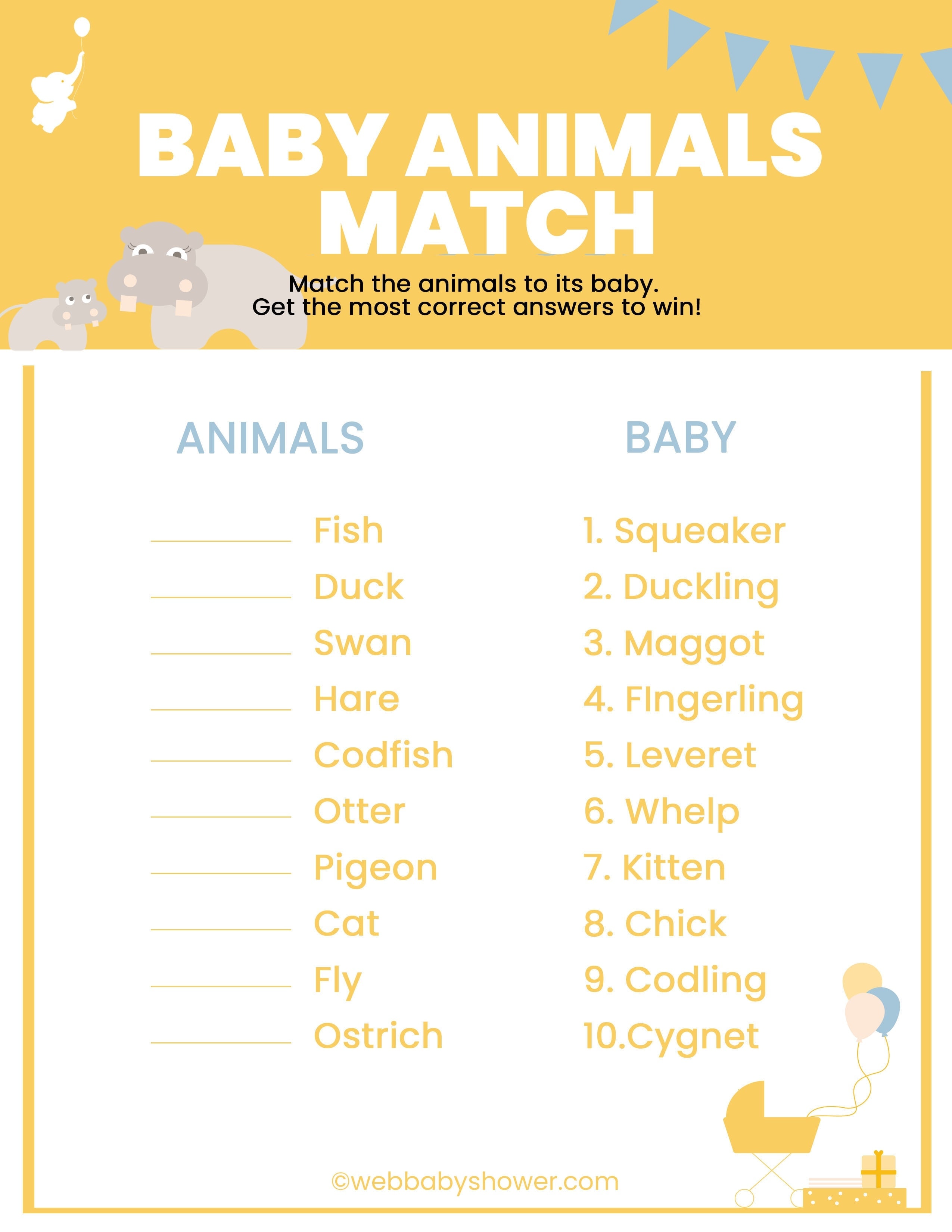 3. Baby Shower Name Race
Your family and friends have 60 seconds to create a list of baby names, from A all the way to Z. Some names may be serious, some silly, and we're pretty sure some names will be made up. Prepare to laugh!
For a personalized flair, the game can be printed on pink paper/cardstock for girls, or blue for boys. And according to the blog, Oh My Baby Shower, expectant parents may even find this game inspiring when it comes to choosing their new baby's name!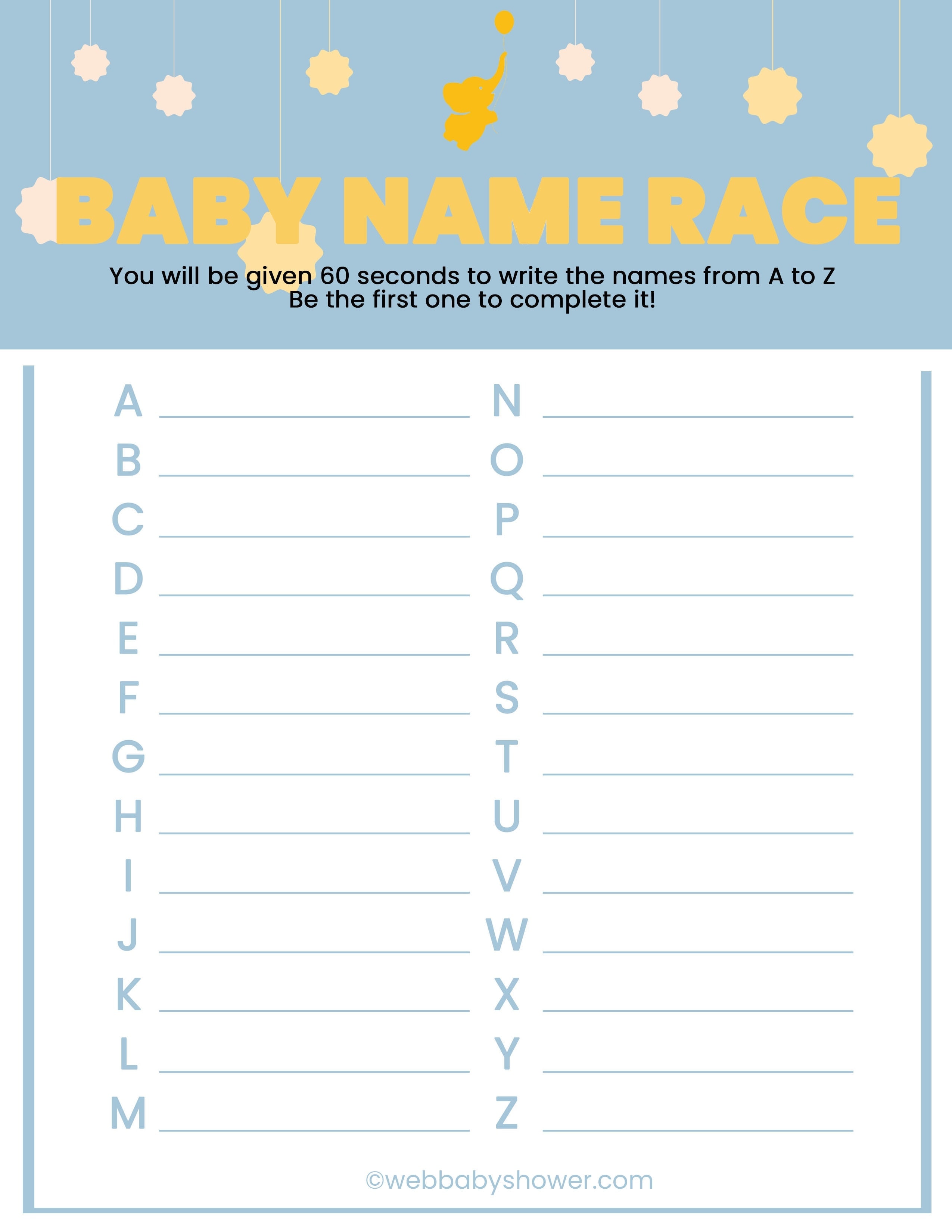 4. Baby Shower Bingo
Who doesn't love a classic game of Bingo? We sure do! Guests will fill their card with gifts they think Mommy-to-be will receive. Then, they mark their squares as the gifts are revealed. The first player to get 5 squares in a row—horizontally, vertically, or diagonally—is the winner. The best part? All ages can play. "Bingo!"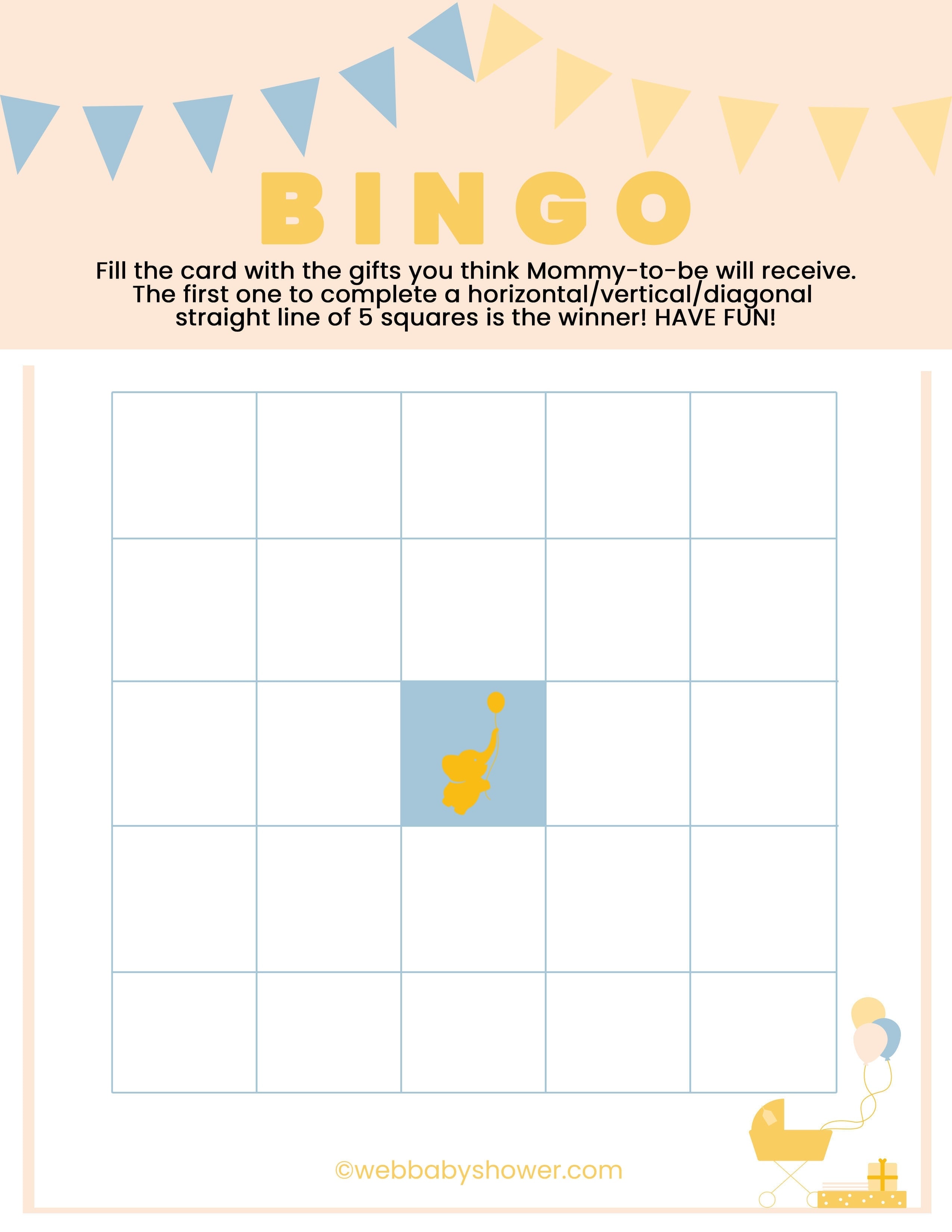 5. Baby Shower Scramble
Ready, set, scramble! Your guests are on a mission to unscramble a list of baby-related words. The first one to unscramble all of the words correctly wins. Good luck!
Want to provide a fun way for guests to interact? The Baby Aspen blog suggests dividing guests into small groups to turn Baby Shower Scramble into team play.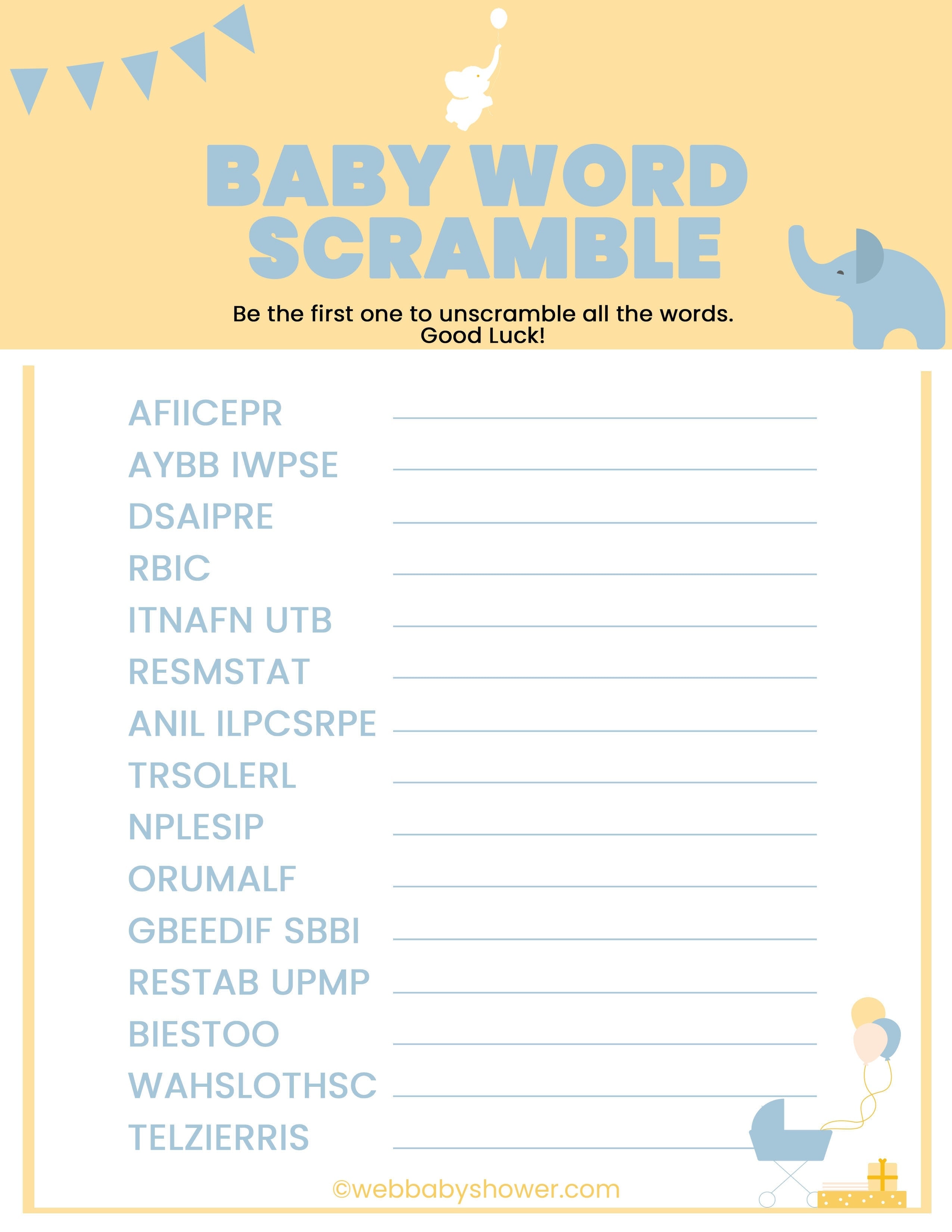 6. Baby Shower Karaoke Baby
At WebBabyShower, we think celebrating a new baby is something to sing about! And your family and friends will, too, when everyone gathers around to play Karaoke Baby! How do you play? It's easy! Just complete the missing song lyrics. Karaoke Baby is sure to be a hit with your guests!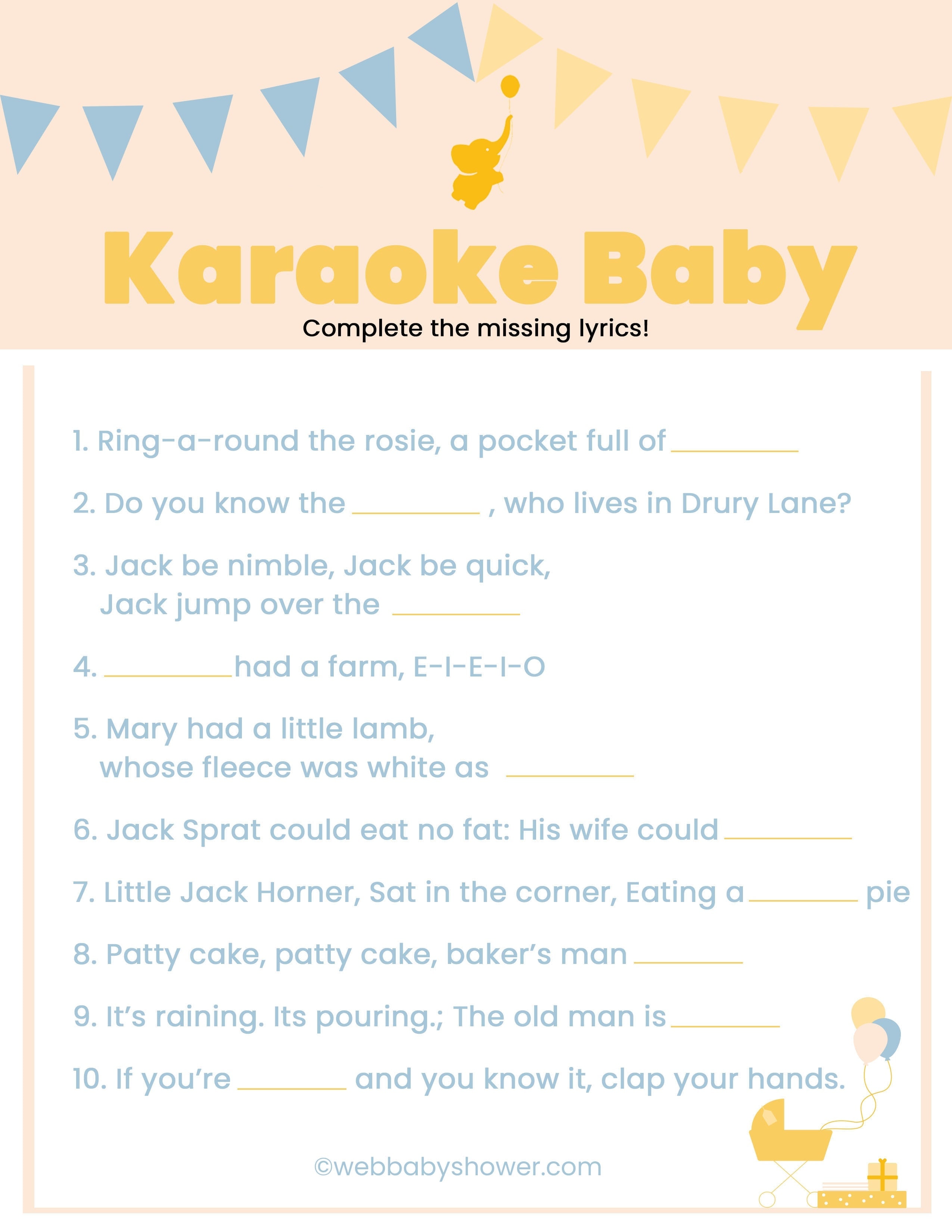 7. Baby Shower Alternative Names
Remember your favorite childhood storybooks? Alternative Names is the baby shower game with a twist. Your guests will receive a clue, like "Trifecta of Minute Swine." Then they have to figure out the name of the real children's book title. Alternative Names is a game your guests will love!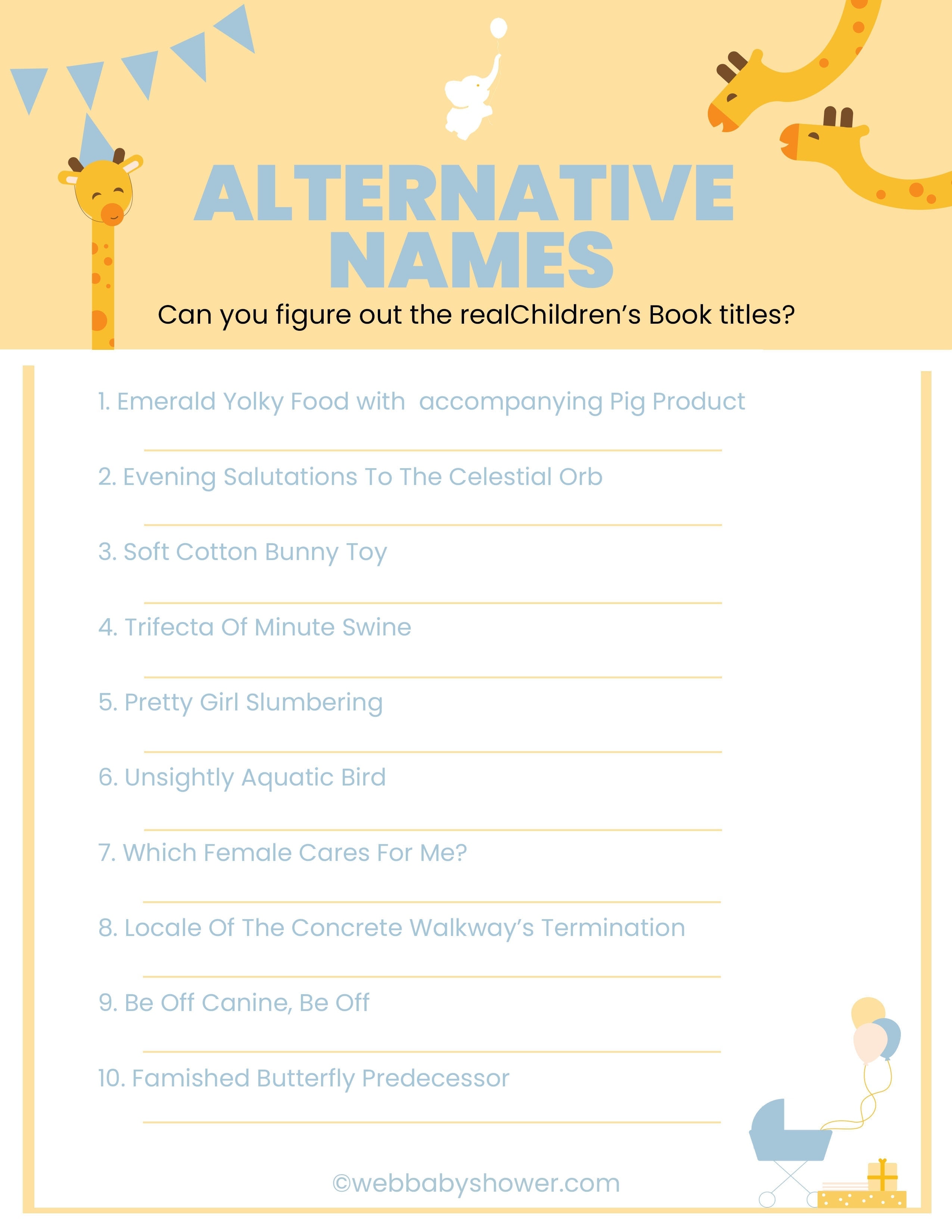 P.S. This game is tougher than it sounds. On the Unoriginal Mom blog, author Meredith, says at a friend's recent baby shower, "Everyone got stumped by at least one of them."
Have you enjoyed exploring this list of free printable baby shower games as much as we enjoyed creating it? If so, be sure to share the article with your family and friends! For all-things baby shower, remember to check out more fun, informative articles at WebBabyShower.
See how a great online baby shower works