A virtual baby shower is a great way to celebrate the arrival of a little one for friends and families who live far and wide from the expectant parents. With a virtual shower, anyone with an internet connection will be able to participate and share their excitement for the growing family.
It's easy to make the event coed where anyone can join in and participate. If you are hosting a coed shower where both the parents will be present and all of their friends and family members are invited, then you might consider having a few games that involve both the parents and give your guests a chance to win a prize! This will work best if you are setting aside a specific time to host the event through a video or live feed event. Make sure to check out our baby shower tips.
Just because it's an online baby shower doesn't mean you can't have baby shower games! So we wanted to share some great printable baby shower games that are ready to go our friends at Oh My Baby Shower offer. While there are virtual baby shower games included in every WebBabyShower, it might also be fun to send your guests a baby shower game in the traditional snail mail way. This can be a great way to bridge the digital divide and include a bit more of a traditional twist on a contemporary virtual baby shower event.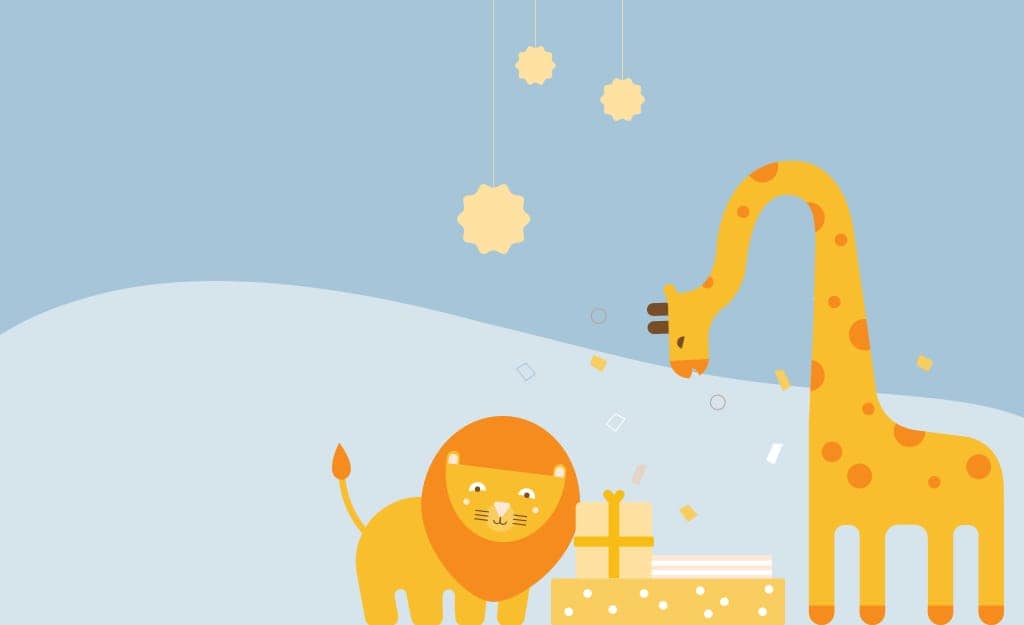 If both parents will be present at the baby shower event, then there are some fun games that test the guests with how well they know the mommy- or daddy-to-be. For example, you can consider a "Guess Who? Mommy or Daddy?" type of game where guests read a statement, then decide if it describes the mommy- or daddy-to-be best.
Throw a Virtual Baby Shower So That Everyone Can Celebrate!
• Free Trial – 7 Day Refund for any reason
• Only 1 Minute Setup!
• 20+ Custom Themes & Matching Invites
• Use Any Online Registries You Want
• Send Unlimited Matching Invites and Updates
• Private Video Hosting for everyone
• Baby Shower Games with Scoreboards, Give Prizes!
Build Your Shower
---
There are also games about who knows each parent best where guests read a statement and try to guess the answer for either the mommy or daddy. If only the mother-to-be or the father-to-be will be present at the virtual baby shower, then finding a game that is exclusively about them will be a fun way to not only celebrate the upcoming baby but also shine the spotlight on the new parent. Need more game examples? Oh My Baby Shower has a pre-printed selection.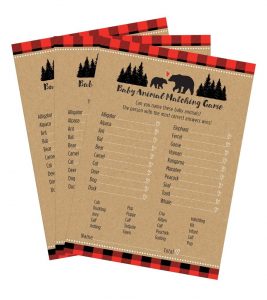 image courtesy of ohmybabyshowerGames that involve the parents-to-be are a great way to bring the guests of a virtual baby shower even closer together. They are also ideal games because they are not timed or require any answer keys because the answers can be shared during the baby shower event!
Shower games are an excellent way to extend a virtual baby shower event and offer those that prefer a traditional baby shower a chance to enjoy a more in-person experience with others. Plus, it gives your guests a small keepsake to have about a virtual event.
With game sheets sent out ahead of time, guests will have some time to consider the questions, then during the shower, the parents-to-be can go over the answers with everyone. By sending the game well before the event, you are giving your guests something to look forward to!
And what about prizes? That's easy! The prizes for the winners can be a gift card – sent virtually, of course!
See how a great online baby shower works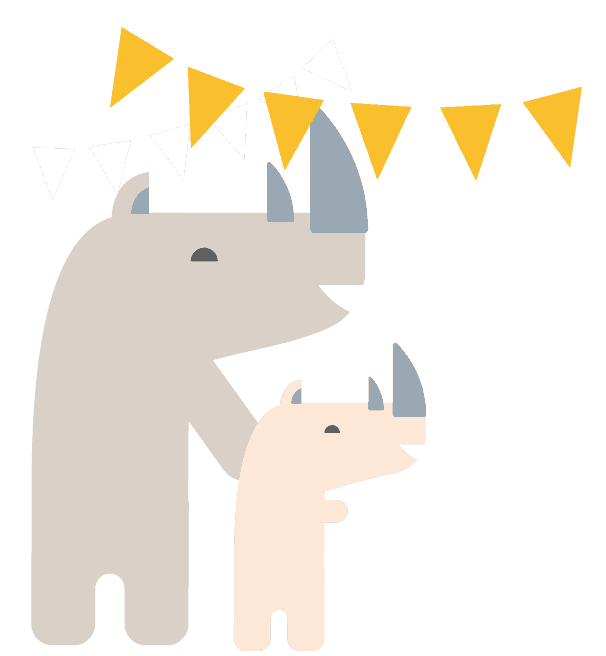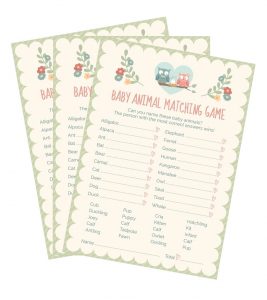 At Oh My Baby Shower! there are plenty of other great baby shower games that you can consider if you are looking for actual game sheets that you can mail out. If you are mailing out baby shower games, then it can also be a great way to send out maternity photos or sonogram images to give your guests, even more, to be excited about.