More Months = More Fun -Invite Your Friends and Get Extra Months on Your WebBabyShower!
So you're on your WebBabyShower site and you're thinking, I love this so much and I want everyone to know it. We're here to help you spread the word AND get rewarded for it.
Introducing our Refer-A-Friend Program!
How it Works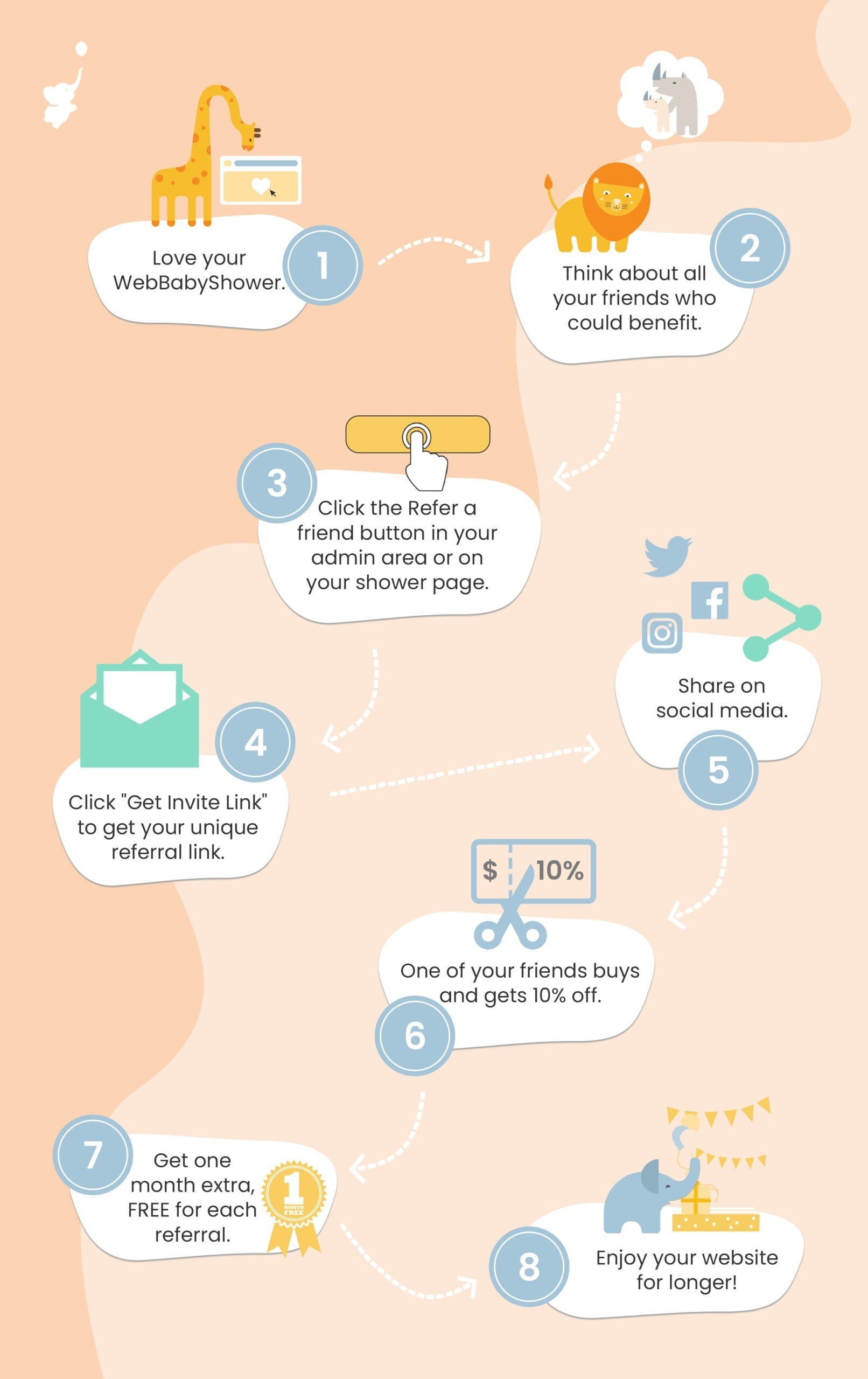 What are you waiting for?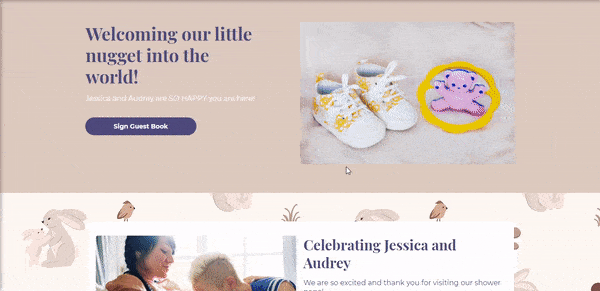 Our refer a friend app makes it super easy for us to track your referrals and reward you accordingly. Get started by clicking the "Refer a Friend" button today.
Grab your unique link to share with ease to friends and family across multiple Social Media platforms.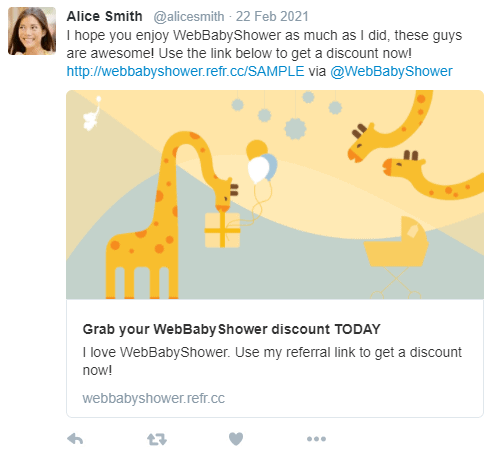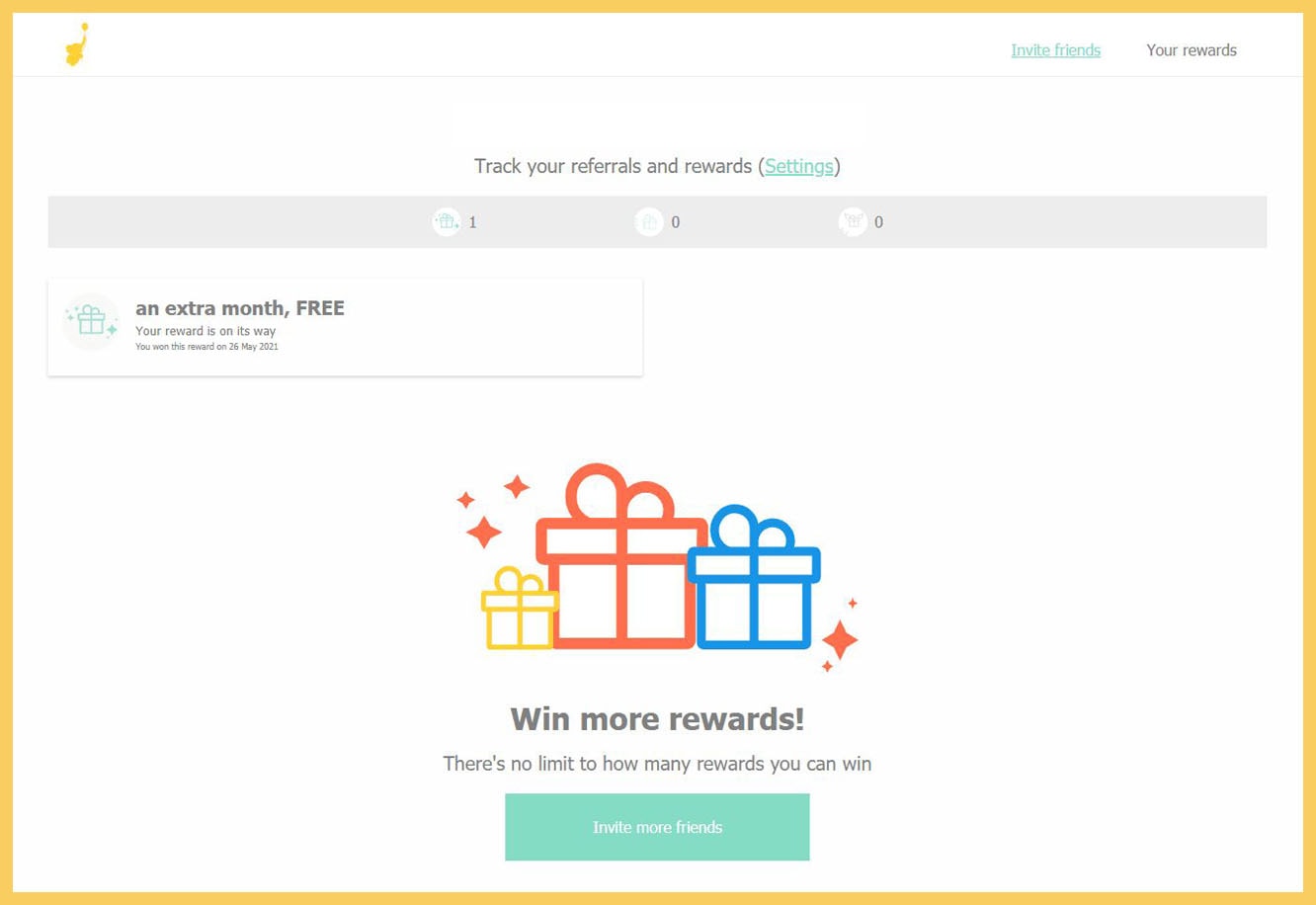 Once a purchase is made by your friend and reviewed you will receive an email letting you know and be able to easily track your rewards.
Support will then reach out to you confirming your shower has been extended an extra month. Then you can enjoy your shower page for longer!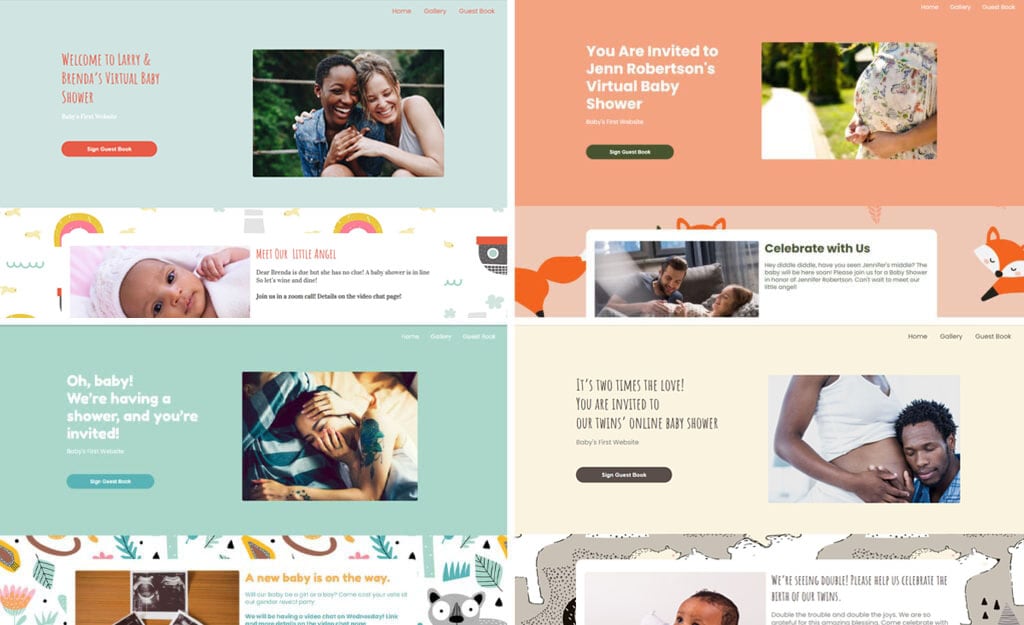 We make it so easy to share with your friends you will be able to extend your shower in no time!
Don't want to log in right now?

No problem, fill out the below form with the email you used at checkout and get earning those extra months!
Go on, share the party with your friends today!