Jeopardy Game 101
Are you a mega-fan of the long-time hit TV game show Jeopardy?—as in you never miss a show, you open your TV immediately for it, and host Alex Trebek is one of your idols? And are you on the hunt-down for some unique AND fun games for your upcoming baby shower? If that's you, then WebBabyShower has news you're going to love. We've put a new spin on the traditional game that is guaranteed to be a winner at your baby shower—it's Baby Jeopardy! We also have these other Baby Shower Games Printable that you can open, download, and print for free!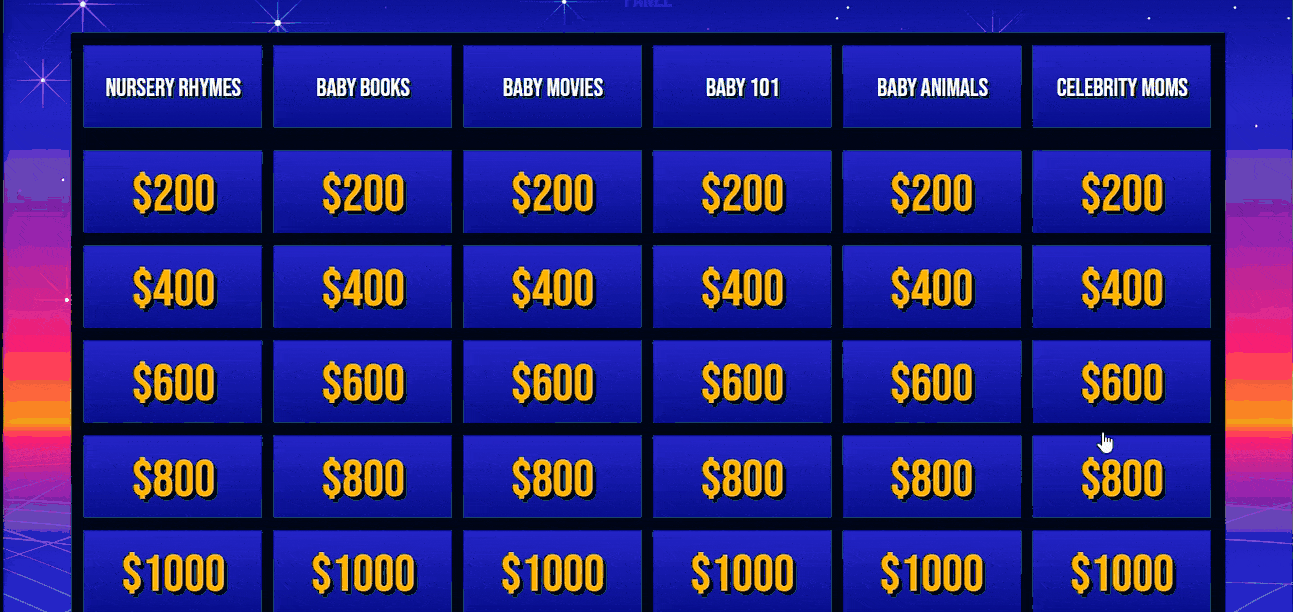 Baby Shower Jeopardy: Easy, Fun & Informative!
So what exactly is Baby Jeopardy? Basically, if you are familiar with the famous quiz show, then Baby Jeopardy is exactly what you'd expect from the shower game version. Even if you aren't, it is extremely easy to pick up and learn, and will become a fun game for each contestant! And depending on your guests, the questions can be customized to suit their individual interests.
Why choose this baby shower game to play at your celebration? Find Your Mom Tribe says, "Baby shower jeopardy games are extremely popular because they're fun and informative." They also point out that while Jeopardy games are enormously popular, if the Mom-to-Be is a fan, then it means it's "double the fun."
And an added perk? According to Find Your Mom Tribe, "It's easy to set up and doesn't require lots of preparation but will be a great time filler after, before, and during the time your family and guests are enjoying their delicious party snacks." Trust us, you'll definitely want to add Baby Jeopardy to your baby shower game list!
Throw a Virtual Baby Shower so Everyone

Can Celebrate!

• Free Trial – 7 Day Refund for any reason
• Only 1 Minute Setup!
• 40+ Custom Themes & Matching Invites
• Use Any Online Registry
• Send Unlimited Invites and Updates
• Baby Shower Games with Scoreboards, Give Prizes!

Build Your Shower
---
Looking for more printable baby shower games with answer keys? Visit and open it here for free!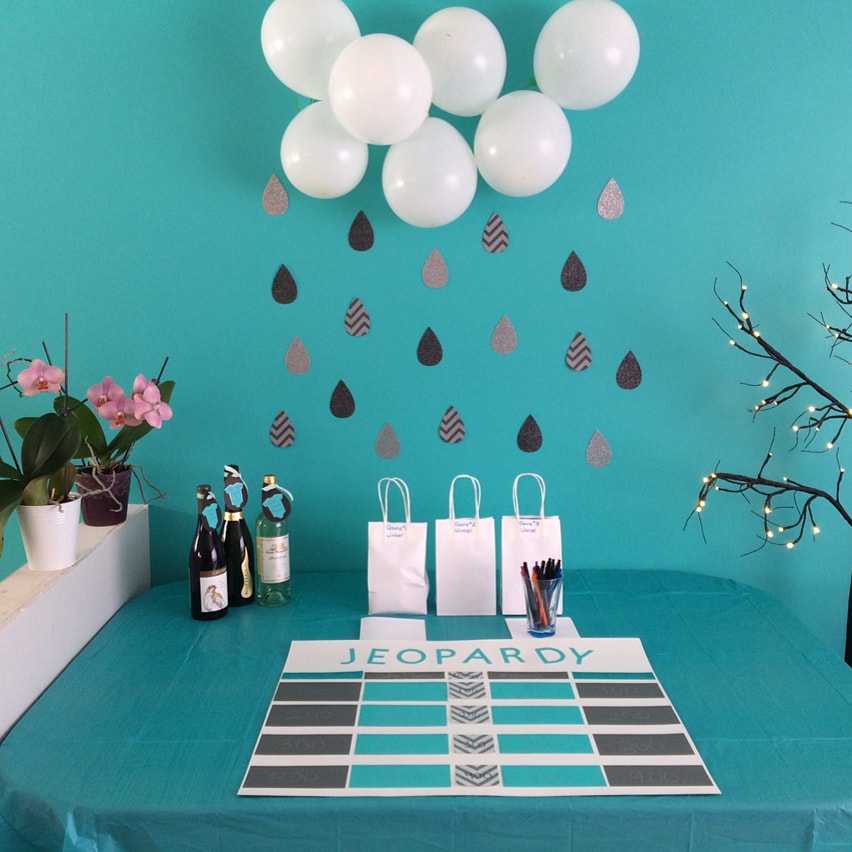 'Jeopardy!' means?
Since Jeopardy! first aired on television in 1984, fans all across the world haven't been able to get enough of the trivia-style game where an answer is given as a clue and then contestants must give the correct response in the form of a question. With our version of the Baby Shower Jeopardy game or baby trivia jeopardy, the concept is the same, it means only you and your family and friends can play together anywhere anyhow – Digital or Physical (the traditional way). It's totally up to you!
IF YOU'RE SAVVY, GO DIGITAL
If you don't have time to create the shower jeopardy board, you can also play the game via our PowerPoints. We've saved you time by creating two different interactive versions for you and your guests to play. You can freely download and use it any time you want!
The PowerPoint allows you the opportunity to present the quiz game to your guests on a large screen, similar to how they do it on the actual show! Guests can gather around the screen, and take turns "buzzing" in to answer these questions. They can keep track of their own score, or there can be a designated score-keeper.
And for a larger view, open the PowerPoint via your laptop and easily connect it to a TV or to a projector. Find Your Mom Tribe notes, "The digital game is suitable if you, the host, are a tech-savvy one and have the tools necessary to make it work."
We have a couple of great options for the slides too, we created a classic style Jeopardy themed Powerpoint and a WebBabyShower themed Powerpoint. The choice is yours!
Our interactive PowerPoints make playing this Baby Jeopardy game so incredibly easy!
Note: If you want to edit the slides, you have to either make a copy or download them first.
Things You'll Need when going digital at the shower:
Laptop
Slides/Presentation—for the digital board
TV or whiteboard projector, if available
Buzzer or whistle (or you can just use your hands to answer!)
LET'S GET PHYSICAL…WITH SOME EASY DIY
If you prefer the traditional way to play, that's a great choice too! You can simply download the free printables we have created for you via the form below. (We've even created step-by-step instructions for home printing, plus the questions and answers printable for your convenience.) Then you can print, cut, and paste it on the board.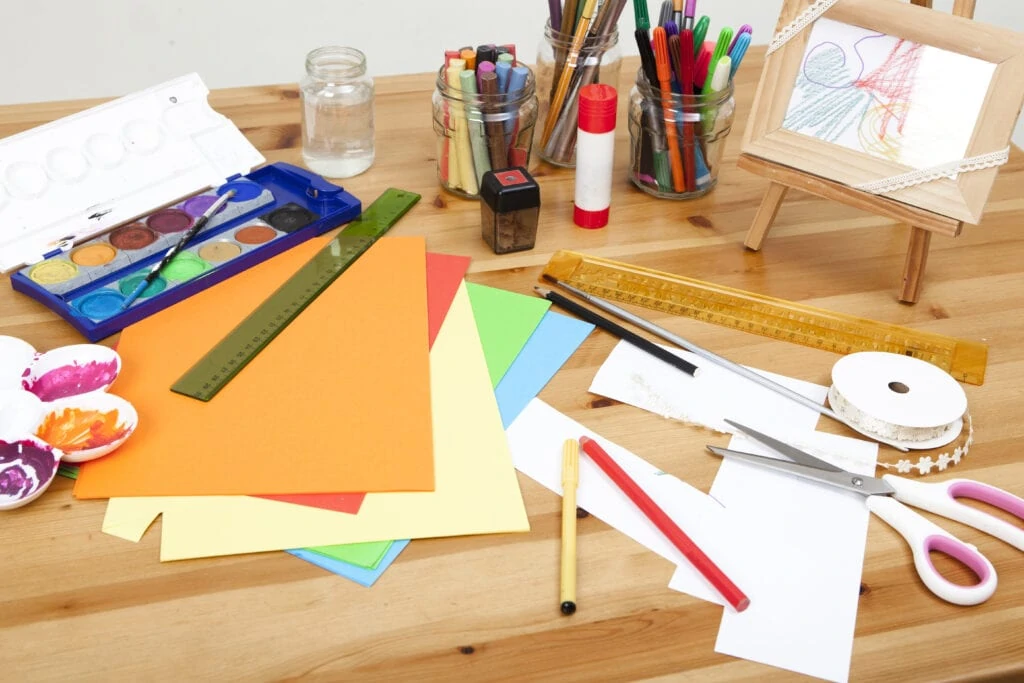 Feeling crafty? For you DIYers, you can feel free to design the board any way you like. What's more, Find Your Mom Tribe points out the new mom can keep the hand-made items for memories and you can also use it when your little girl or boy turns one year old. So get creative, and make this game uniquely your own!
Things You'll Need for your Baby Shower Jeopardy game: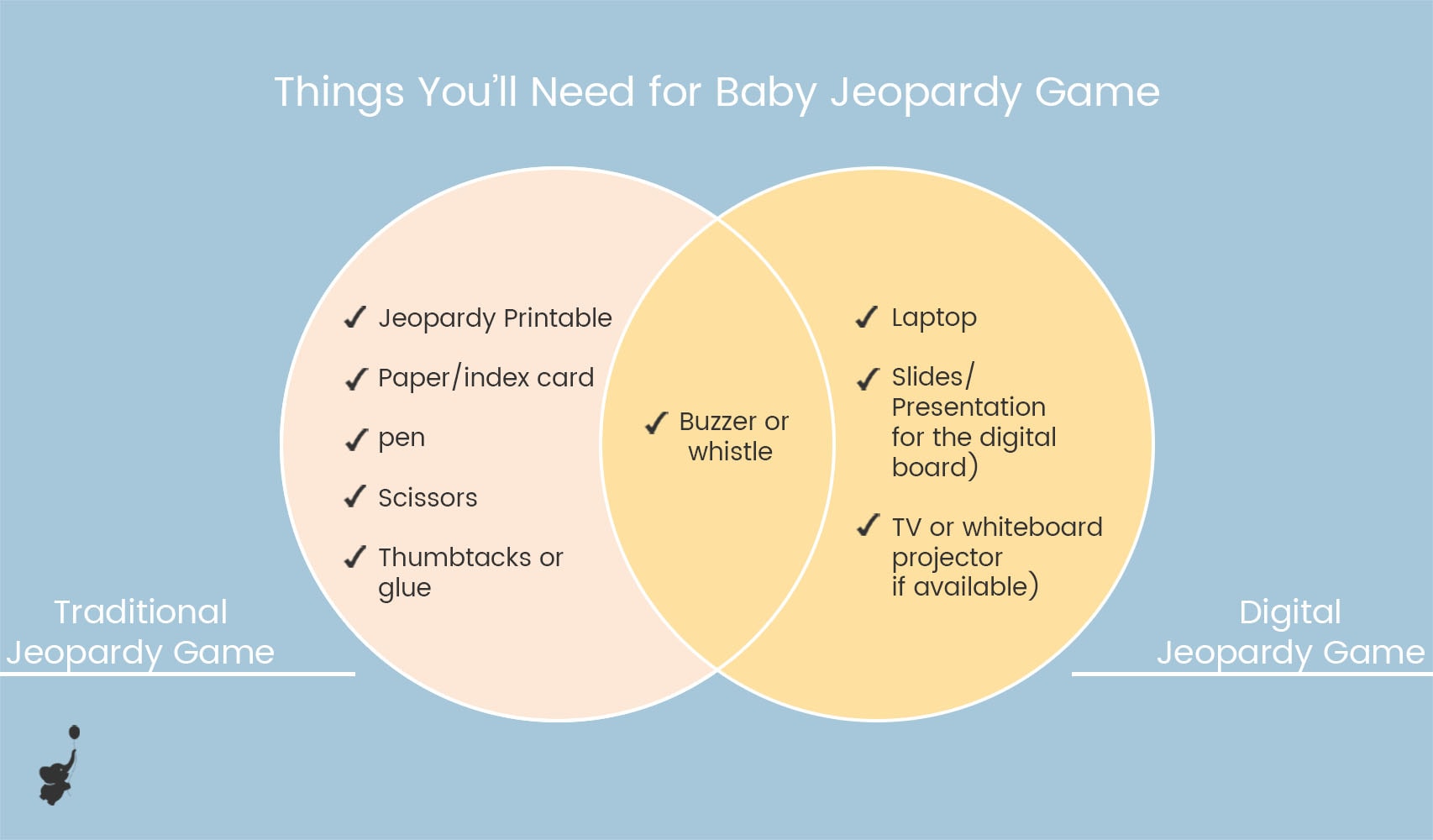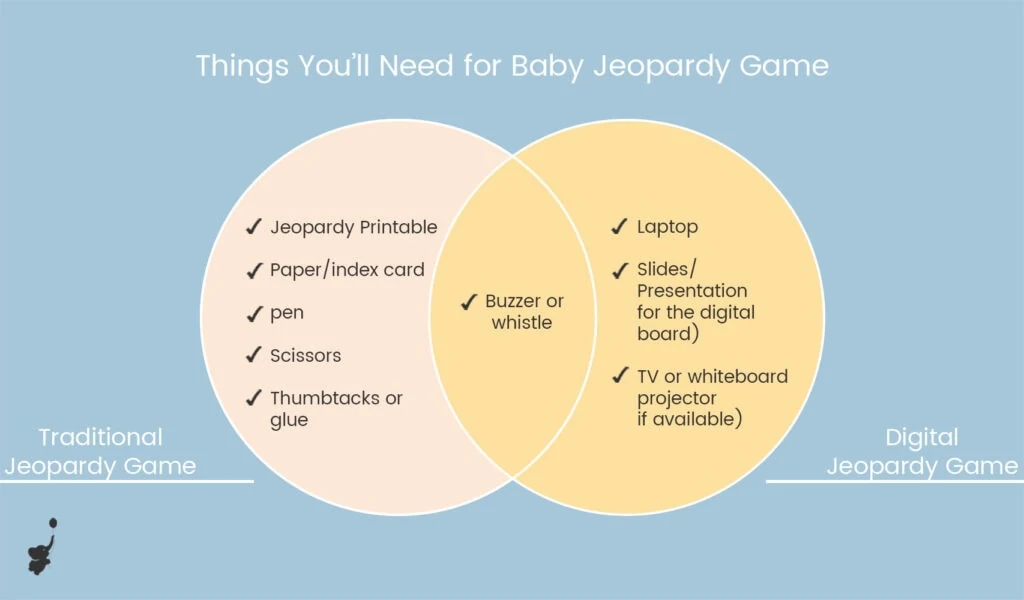 Poster Board: Tulamama suggest while a white poster board looks best, you could even use a cut-up box to make your own DIY Jeopardy game.
Jeopardy Printable
Paper/index card and pen if you're just going to freehand it
Scissors
Thumbtacks or glue—for pinning/pasting the cut-out paper on the board
Buzzer or whistle (if not available, guests can just raise their hands when they want to answer!)
[cp_modal display="inline" id="cp_id_1bb66″][/cp_modal]
Note: If you want to edit the slides, you have to either make a copy or download them first.
Categories for the game questions
On Jeopardy!, the TV show, there are 6 categories, like Before & After, Around the World, or Recent Movies. Each category has five clues, and the value of each is based on difficulty. Our version basically has the same game format, except you can feel free to add more categories if you'd like. And there's one other major difference. Every category to choose from has—you guessed it—a theme for babies!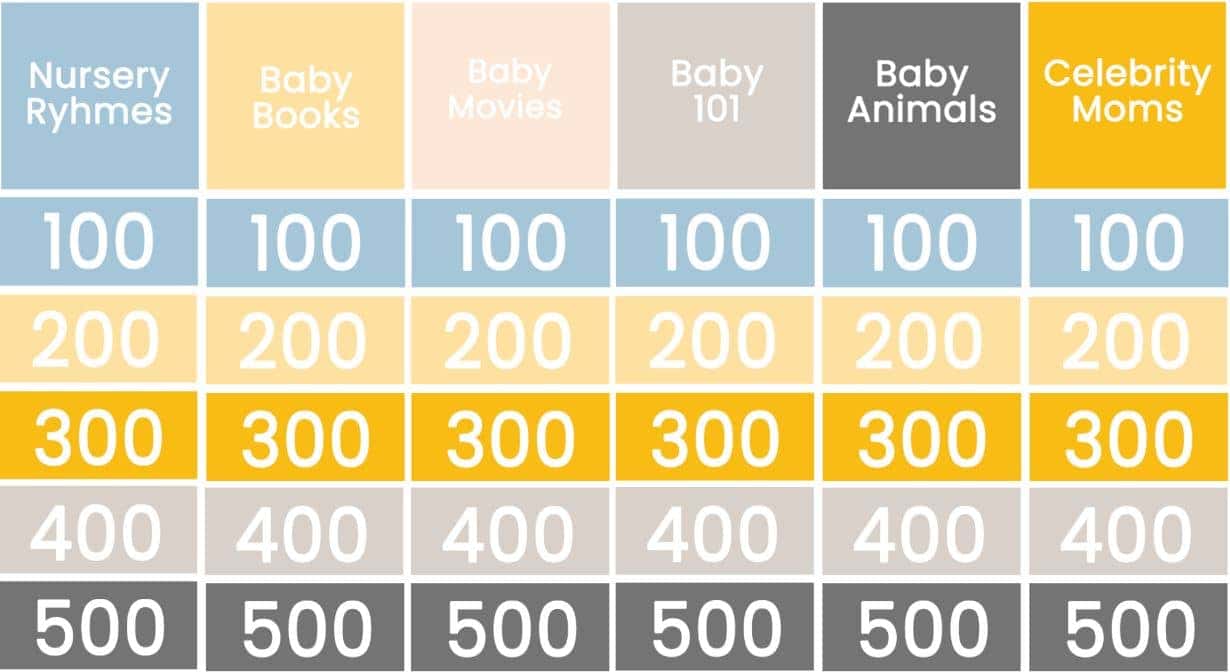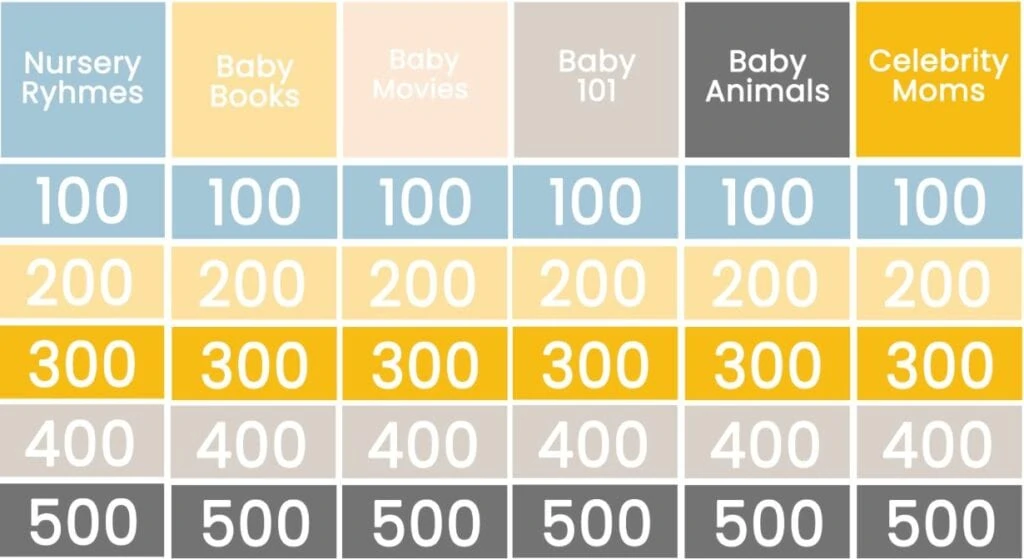 Ideas of Categories You Can Choose all baby themed of course:
Here are some themes that you can use to make your own Baby Jeopardy questions:
Nursery Rhymes
Baby Books
Baby 101/Baby Care
Baby Animal Names
Baby Movies
Celebrity Mom Names
Baby Names
Baby Facts
Baby Things
Diaper Bag
Pregnancy Facts
Baby Food
Celebrity Dad Names
Baby Babble/Scrambled Words
Other Themes
Of course, just because it's a baby shower, doesn't mean you have to make the game baby-themed. After all, the main goal of your shower is simply that the guests all have fun! If you think they would prefer more traditional questions, then go for it! It's all about keeping the focus on the main goal of ensuring that the expectant mother and the guests have a great time.
That being said, here are some more categories that you can use if you don't want the entire game to be fully baby-themed:
History
Pop culture
Geography
Politics
Movies
Sports
Literature
Jeopardy Game Set-Up
Planning baby showers take a lot of work, and you don't have a ton of time to spend setting up games—we get it! That's why we have easy-to-follow instructions for setting up your baby shower jeopardy game board, whether you choose to download our printable, use either of our PowerPoints, or you opt to freehand your board. Your game will be set up in no time. But it will look so amazing, your guests will think you spent hours setting it up!
We have done all the work in creating the professional materials, and all you have to do is set it up and impress all your guests!
Setting up the Game
Jeopardy Game With Answer Key for Printable:
Here's how to quickly set up your Jeopardy game if you decide to use the physical version:
Download, open the printable, then print.
You can also print an additional image or design if you want
Cut out the title, categories, and the amounts.
Paste the title at the top of the board.
Divide the board, depending on how many categories you have.
Paste each category in each column.
Paste or pin the amount from 100 to 500 in each category.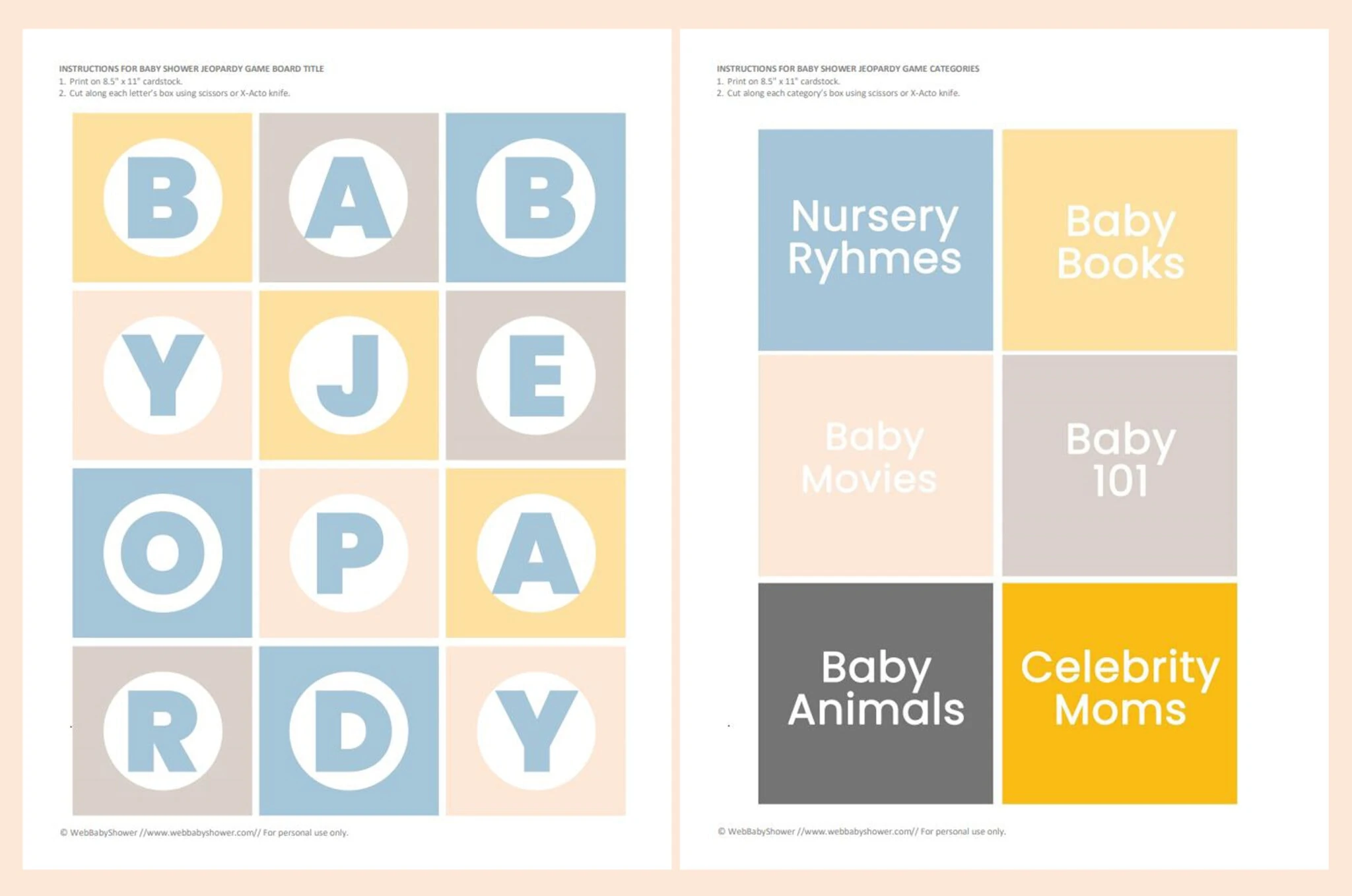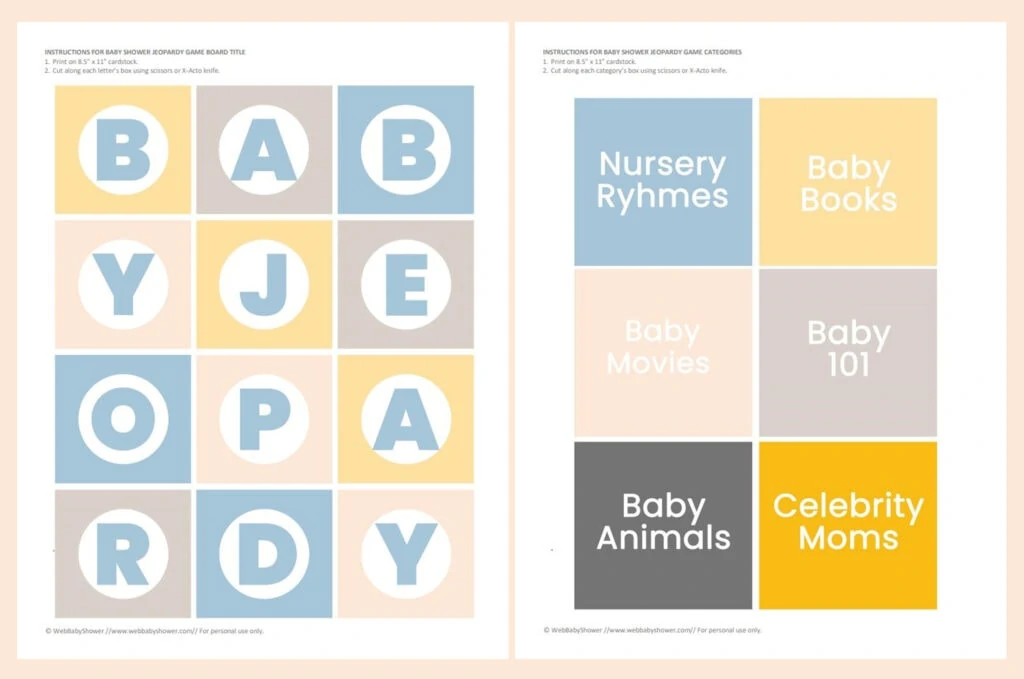 If Using our free PowerPoints:
Set up your laptop, computer or if you have it, a projector – make sure guests can see it!
The PowerPoint is well made for a smooth game, as you'll just need one click and it will open right away to the designated slide but we advise you to do a test run before guests arrive to ensure no technical difficulties.
As you progress forward in the slide show, each Jeopardy question will be shown. It is meant to progress exactly like the TV version. All you have to do is move the slides forward, and you have a well-organized, professional Jeopardy episode in your own home!
Tip: If you are doing a virtual baby shower, you can even share your screen with your family and guests during a live call. Make sure the image is not pixelated when flashed so that everyone can play smoothly!
If FreeHand:
Write the amount in the paper or index card.
The amount will be 100, 200, 300, 400, and 500.
You will need this in each category. For example, if you will have 5 categories, you'll have to make 5 pieces per amount.
Write the game name or title at the top of the board.
Below the title, divide into 5 columns. If you have 5 categories, then write the category name in each.
Paste or pin the paper or index card with the amount in each category.
You can also cut an image from your old photos or magazine to be more custom. You can paste this on your board for decorations.
Note: Planning for Keeps offers this design tip— "Perfectionists out there might want to use more stickers or stencils."
See how a great online baby shower works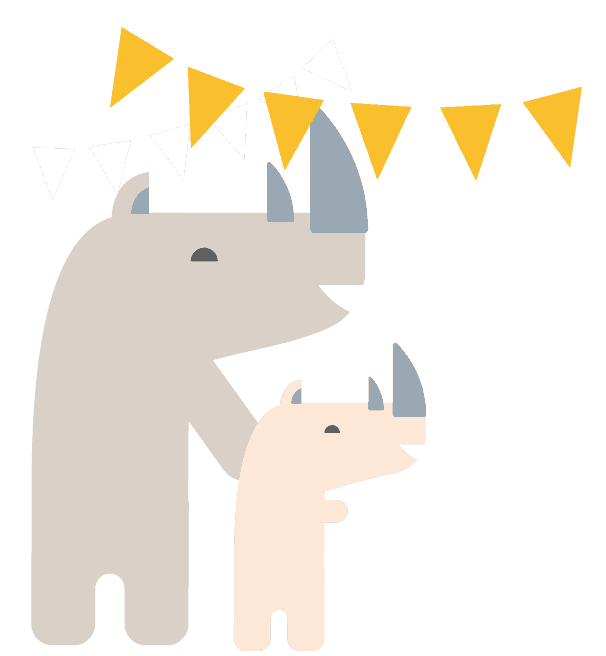 Baby Jeopardy Game Play
Some baby shower games can be confusing to play, zapping the fun right out of your party—not so with Baby Jeopardy! Baby Jeopardy will turn a boring baby shower into a fun experience for all! In fact, it's so easy to play, all ages, boy or girl, will love it. Even your crotchety Aunt Janice, who claims she doesn't like games. (We don't believe her!) Read on for gameplay instructions.
How to Play:
The guests can play individually, or to really ramp up the competition (friendly, of course!), they can also be divided into teams. Not sure how to fairly divide teams? Planning for Keeps has an idea—at one party, they placed a colored index card under each person's chair or you can also print an image of the expecting parents, and then the guests with the same color or image became a team. Or, if guys are in attendance for a co-ed bash, Tulamama suggests a game of women versus men! Boy, this would really be so exciting!
Once the players are identified, they will choose a representative that will buzz or raise a hand to answer. They can also shout their names to determine the first one easily. Our game with the answer key makes playing this game a breeze.
If the Mom-to-Be is included in the game, their team can go first. If not, the teams or host will just decide who will go first. The image or screen with categories will be flashed then the first team will pick a category and amount. It would be fun if both teams will come up with team names too!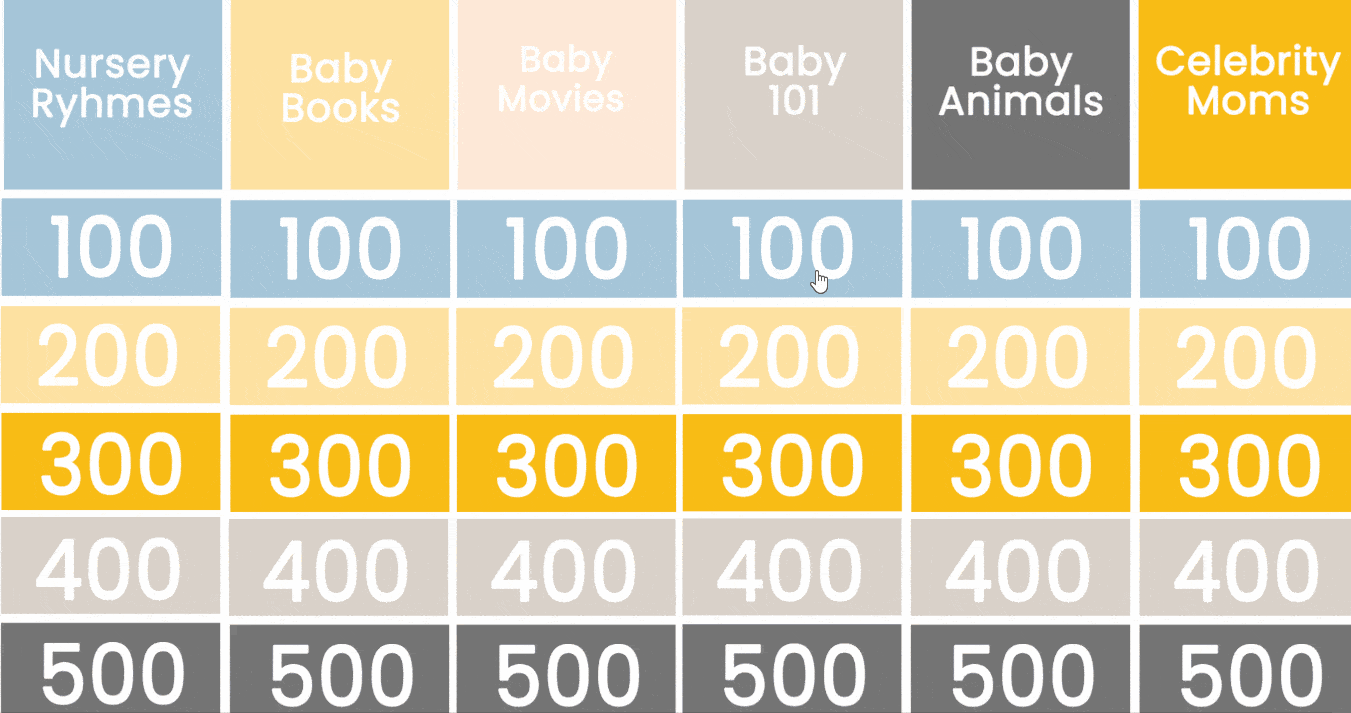 The host will read the question. Don't forget the Jeopardy rules! The question is the answer, so the players must supply the right question to it in order to get the points. For example, one of our Baby 101 jeopardy questions– 100-point clue is: 'Conveniently Holds All Baby Items', to which the player would answer with the question, "What is a diaper bag?" Answered correctly, the player then scores 100 points!
The team representative will whistle/press the buzzer/raise their hand or say their name if they want to answer. If they got it right, they can get the card with the amount chosen on the board and keep it. If you're playing the digital version, the scorekeeper can just record it. If the score is wrong, then it means the other team(s) can try to answer it.
The game will continue until all the amounts in all categories are gone. Remember, the higher category score means harder questions!
The teams will then total the amount they got. The team with the most points wins—YAY!
Wait! What if there's a tie? Planning for Keeps notes that a tie doesn't happen often, but suggests having a "random tie-breaker question" just in case, such as another nursery rhyme jeopardy question or a book quote.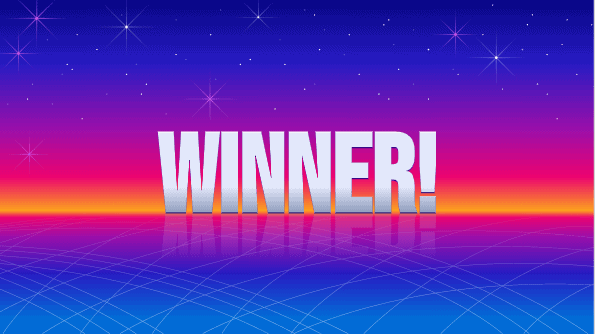 So What About Prizes?
Baby showers are a reflection of your unique style and individual preferences, including the decision of whether or not to have game prizes. Honestly, most winners are more than happy to walk away with bragging rights and the image of a winner! But if you do opt for prizes, you may want to keep it simple and choose rewards that everyone can enjoy, like gift cards. Find Your Mom Tribe also recommends other prize ideas, such as a massage session, a paid dinner at a restaurant, or even a paid yoga session.
Now that you know how to set up and play this great game, your baby shower isn't in jeopardy of a line-up of boring games. In fact, we predict it will be the hit of the party at your upcoming celebration! For other great game ideas and professional planning tips, check out even more WebBabyShower articles.
Do I Need Games at a Baby Shower?
We have spent this article up to this point taking you through a fun baby shower trivia game that we think you will love. But some mothers have a different type of question altogether – what if I don't want games at my baby shower? Baby showers are such a traditional environment that sometimes you can feel pressured into doing something you don't want to do. And we're here to tell you, not wanting to play a game is totally fine!
Perhaps you are ok with simply having a bunch of people over for some great conversation! Maybe your group isn't the "game type," and would prefer to catch up over some drinks and some great food. It's all good! It's your party after all, and the most important thing is to keep the guests and the mommy-to-be happy!
Conclusion
Thanks for checking out our guide to Baby Shower Jeopardy. As you can see, it's a fun twist on a game that many of your guests are sure to already love. Jeopardy is so popular for its simplicity. At its core, it's a basic trivia game, and who doesn't love that? So have some fun injecting a touch of competition into your special day!
Any questions or comments? Feel free to leave them below!