Introduction
Virtual baby showers are an opportunity for you and your closest friends and family to get together and celebrate this special time in your life. There are many ways to hold a shower, but one thing that you should never lose focus of is the fun factor. The more planning that goes into a baby shower, the more fun the shower guests will have. Not to mention the expectant mother will be ecstatic that her celebration was successful.
In this article, we're focused on exactly that. We want to show you all about a great activity for your virtual shower – quiz games! A quiz is such a fun game because it's easy, interactive, and gets everyone involved. We're going to tell you all about making the best game possible so that all your friends have a great time. We will also show you how WebBabyShower can help make it happen!
Throw a Virtual Baby Shower so Everyone

Can Celebrate!

• Free Trial – 14-Day Refund for any reason
• Only 1 Minute Setup!
• 80+ Custom Themes & Matching Invites
• Use Any Online Registry
• Send Unlimited Invites and Updates
• Baby Shower Games with Scoreboards, Give Prizes!

Build Your Shower
---
Perfect for a Virtual Shower
As mentioned, in this article we are focusing on an emerging trend – the virtual shower. A virtual shower is a great way to bring everyone together. This is quite obviously important considering current world events, but they also hold numerous benefits on their own. They allow everyone to work around a more flexible schedule, and you can open up your guest list to people who are far away. Not to mention, no mess to clean up!
Of course, one of the main roadblocks you may hit when planning this type of party is how to keep everyone entertained. Without everyone in the same room, it is sometimes difficult to have an activity that coordinates everyone. That's why a quiz is such an excellent baby shower activity.
However, as with anything that isn't face-to-face, it can be difficult to coordinate perfectly. From keeping score, to organizing when everyone gets to answer, to creating questions, it all gets a bit more complicated at a virtual party. For this and many other reasons, we created WebBabyShower
We have incorporated quiz games right into the WebBabyShower platform. We make it easy to coordinate this fun baby shower game for all your guests. The last thing you want to worry about is the logistics. Let's take a look at how this all works:
Using WebBabyShower For a Quiz Game
If you would like to play a virtual baby shower game, your WebBabyShower comes with several quiz-style games already turned on and ready for you and your guests to play! You can play all of the virtual baby shower games at once, or play them one at a time, or a couple at time, depending on how you and your guests plan to use your WebBabyShower.
We have left the choice up to you! We understand that each mom has her own idea of how she wants her baby shower to go. After all, no one wants the exact same baby shower activity as everyone else.
We provide you all the tools to run and organize a quiz game, while leaving you with enough freedom to do it on your own terms. This ensures that the baby shower guests and the expectant mom are all happy with the activity.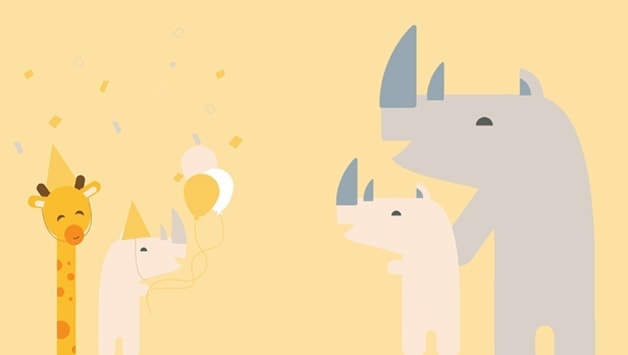 For each matching or multiple choice virtual baby shower game, WebBabyShower has a database of about 30 – 60 questions for each game. Each time you or your guests play a game, you will be given a random selection of 10 questions to answer. This is intended to keep the games fresh and inviting to play.
This multiple choice approach greatly simplifies the process for everyone, and makes the whole activity more streamlined. Not only does it make it so everyone is not talking over one another, it allows WebBabyShower to keep score as the quiz goes on. It becomes a simple and straightforward baby shower game.
---
Baby Quiz Game Categories
In addition to running a seamless and well-organized game, WebBabyShower offers a wide range of categories to choose from. We understand that each guest list is not the same. So we have offered a lot of choice between topics. No matter what mum and her guests are interested in, you can find a fun set of categories within our platform.
Here's a list of categories offered:
• Baby Animals (matching)
• Famous Mothers (matching)
• Famous Fathers (matching)
• Nursery Rhymes (trivia/multiple choice)
• A Baby In Any Language (multiple choice)
• Baby & Pregnancy Trivia (multiple choice)
Guests just provide a screen name or nickname to play a game. They also have the option to provide an email address in order to be contacted if they win a prize.
Baby High Scores!
For matching and multiple choice games, each person who plays a game will be scored based on the percentage of correct answers given and their time.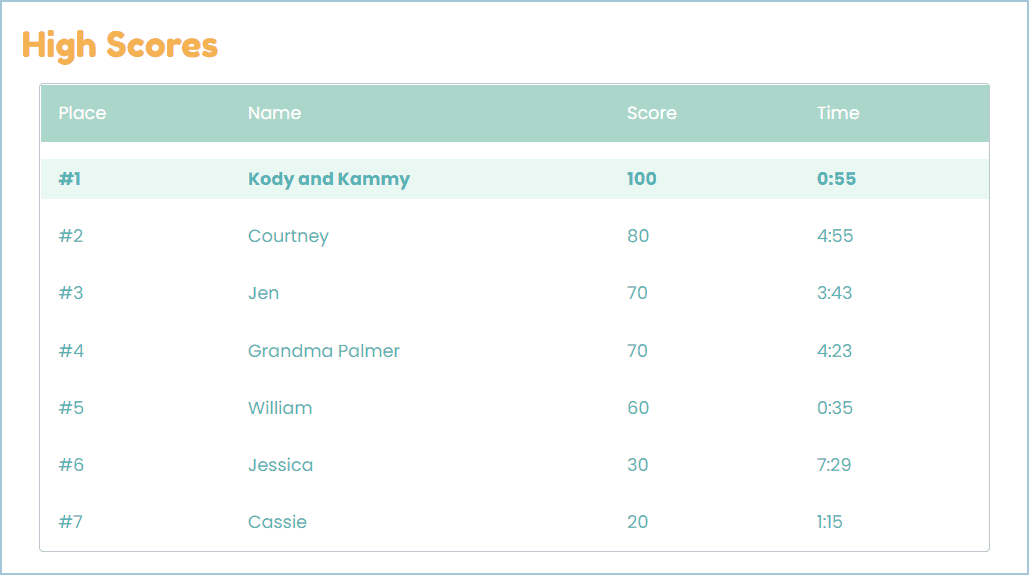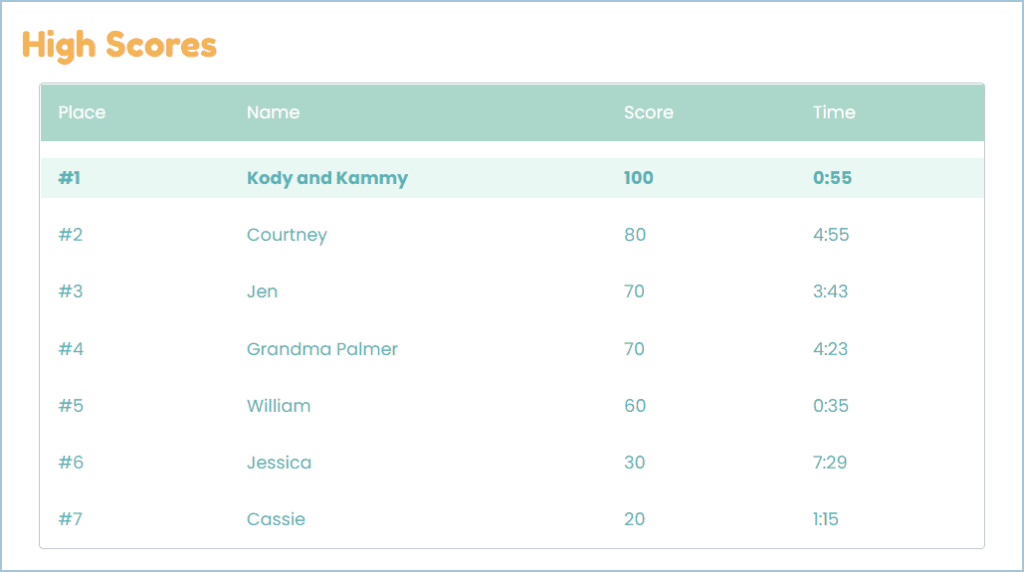 For open-ended virtual baby shower games, such as Baby Songs, WebBabyShower will scan answers for security purposes, but it is up to the host to check that the responses!
High Scores for each game will be posted on your WebBabyShower Games page. Scores are ranked by highest percentage correct or highest number of points and lowest time.
At this time, it is possible to play each game more than once, although you will most likely be given a different set of questions each time.
More Information About Our Games
Guess the baby game
Another great way of using WebBabyShower for a game is to use the gallery page for the Guess the Baby game! Have guests upload photos onto the gallery page, add a number to each one onto the photo itself or as a caption. Guests can then use the guestbook or email the host to make the guesses. Whoever get's the most correct wins!
It's Just Games for Fun…
These games are offered in the spirit of having fun and supporting the expecting parent(s) with a positive online baby shower experience. Yes, it is possible to cheat, yes that's you Uncle! Yes, WebBabyShower expects everyone to play honestly and genuinely.
Prizes
It is entirely up to the host to decide to award, and distribute, a prize or prizes for winning a game. You may describe any prize in the "Games Intro" area in the Games Manager. Most online hosts tend to go with "The Knowledge and Satisfaction That You Know You Won" but you can get as elaborate as you like.
See how a great online baby shower works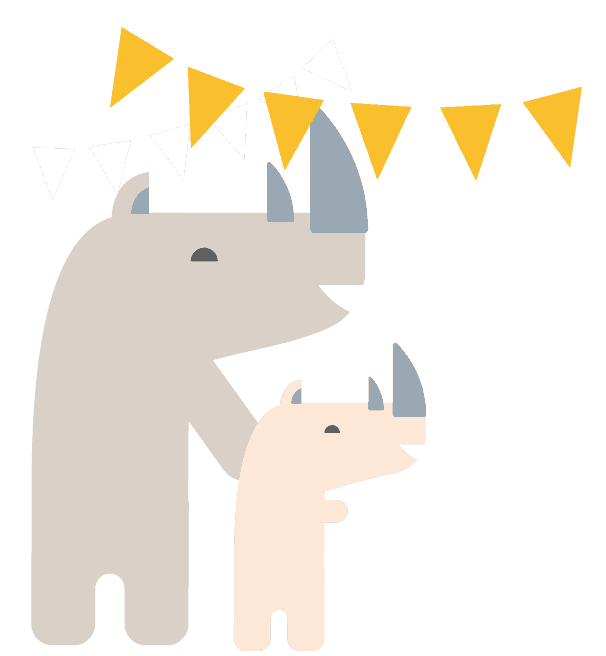 Final Thought: It's Your Shower!
For our final piece of advice, we point out that at the end of the day it's all about keeping the mother and the shower guests happy! The freedom to choose whether or not to play a quiz game, or any other game, is up to you. At WebBabyShower, we provide you with the tools to run a seamless and fun shower for everyone involved, but we also want to give you the freedom to do it your way.
So before you decide on the logistics of running a quiz game, make sure it fits into your overall idea of what you want your shower to be. With careful planning and preparation, you can hold the perfect shower for everyone involved!