WebBabyShower is an online baby shower service designed specifically toind manage virtual baby showers from beginning to end. Just like traditional baby showers, online baby showers require invitations for guests to receive and RSVP. The main difference between online baby showers and traditional baby showers is the opportunity for guests to "attend" wherever they are located, and when they have the time. This makes the baby shower an ongoing event.
Whether you are using WebBabyShower to host your virtual baby shower or some other method, you will want to send online baby shower invitations.
In This Article
In this article, we're giving you everything you need to know about sending an online personalized invitation to your shower guests. We're going over services which offer free invites, and filling in the details about creating and sending the best party invite possible.
Read on for more info!
Throw a Virtual Baby Shower so Everyone

Can Celebrate!

• Free Trial – 7 Day Refund for any reason
• Only 1 Minute Setup!
• 40+ Custom Themes & Matching Invites
• Use Any Online Registry
• Send Unlimited Invites and Updates
• Baby Shower Games with Scoreboards, Give Prizes!

Build Your Shower
---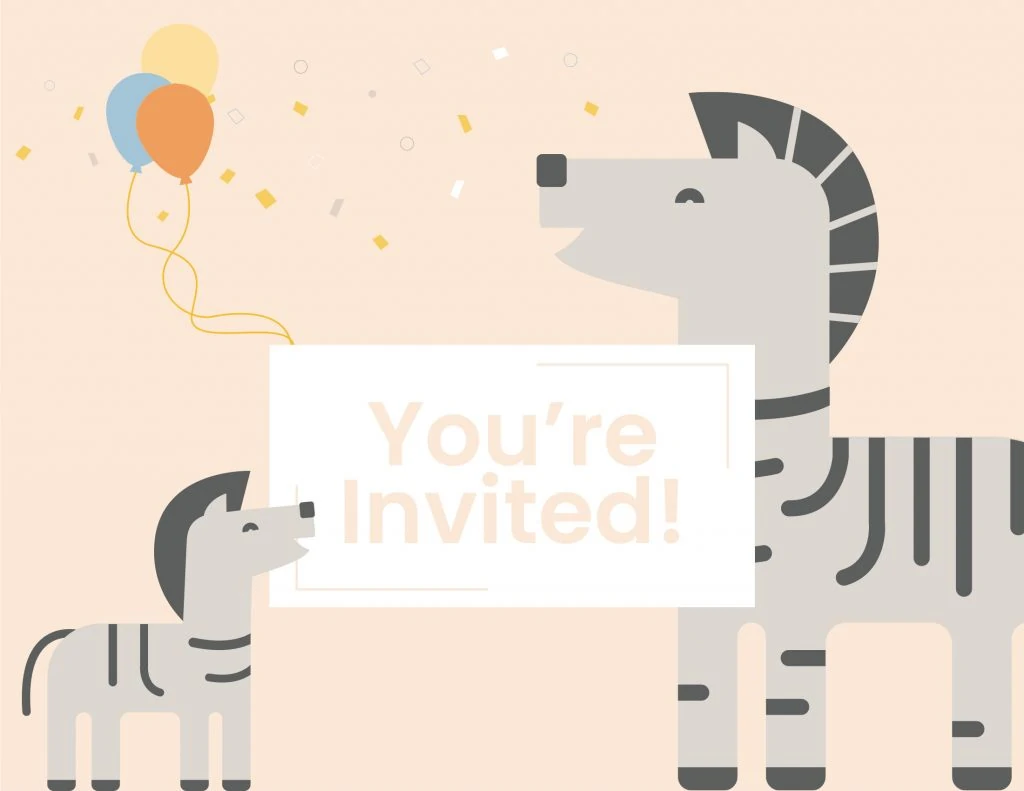 Using WebBabyShower to Send Online Invitations
At WebBabyShower, we offer our own service for creating and sending invites! We may be a little biased, but we think it's the best option out there.
You can use our online invitation service to manage your invitations and send them at no extra cost. If you have purchased a baby shower service on WebBabyShower, you can send invitations to guests either by an email address or use the URL in a Facebook invitation.
You can customize these invitations to match the theme of the virtual baby shower website. Each custom made baby shower design comes with matching invitations for you to choose from.
Basically, we want to provide you with the tools to make invites that are specific to you and your guests. We want your invites to truly represent how special this event is going to be. We make this process simple, intuitive, and fun!
Using Another Platform to Send Online Invitations
If you are hosting an online baby shower on another platform, such as a social media website, you can send online invitations in a couple of different ways.
Social Media
The first option is sending an invitation through the social media application itself. The social media platform may have an "event" option in the application for you to create an event and add invited shower guests to access the event. Make sure in the description of the event that you include it is an online virtual baby shower.
Social media sites are great because they are free to use, and you can send as many invites as you want! You can create groups with all your friends, and easily keep track of all the RSVPs.
The one downside of using social media for your upcoming baby shower invites is that there isn't quite as many customization options. You are basically stuck with the format of the social media site itself. No creating your own customized invites and sending them out. It really depends how much customization you want to have!
Paperless Post
The second option is to send an invitation to guests through a free event website service, such as one of our favorites, PaperlessPost. They have some awesome designs and will allow you to pick a preloaded template to email each guest on the guest list.
PaperlessPost also lets you send free invites for up to 50 guests. After that, it will cost you about $30 for an invitation package, but that depends on the invitation package that you choose.
At WebBabyShower, we do offer a similar service to this! With WebBabyShower, any email open is tracked, and the design of the invitation is created in house by us, is sure to match, and is all in one place to manage.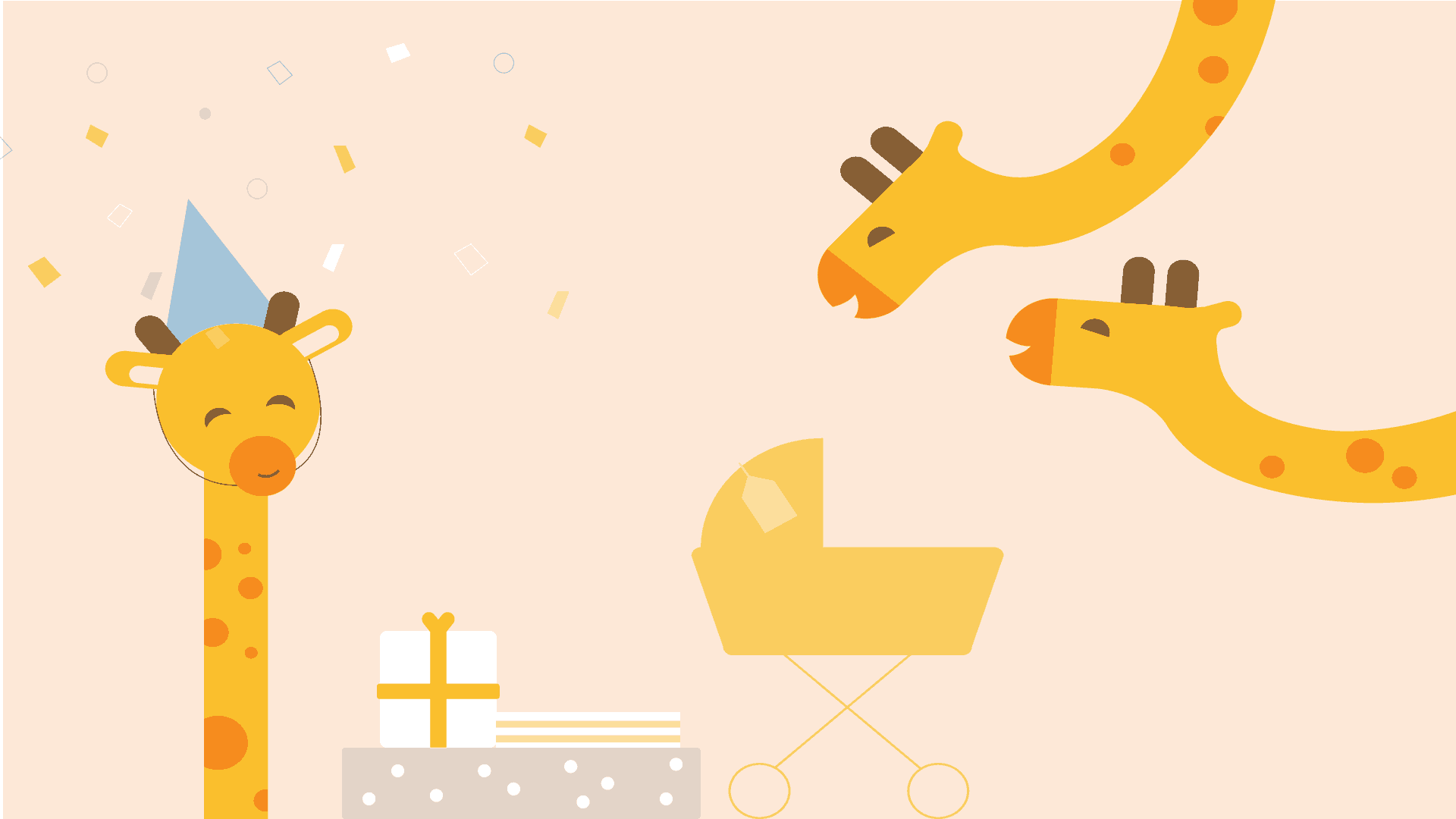 Minted
Minted is another service that offers customized invites. Minted is a community of independent artists from all over the world that offer their work for sale and for use. You can find many types of customized artwork on Minted, not just invites.
Of course, the prices vary depending on the artwork you choose, the stationary you print on, and how many you order. Typically, this is not the cheapest option out there, but it is certainly one of the best options for sending an invite that is personal and unique to your own baby shower party.
Evite
Evite is a service that offers free online invitations. There are thousands of templates to choose from, which really let you settle on your perfect invitation. Evite also manages and tracks your invites, and makes the RSVP process simple and intuitive for everyone involved in the event.
Evite is free up to a certain point, but to truly take advantage of all their features, they do offer a paid service in Evite Pro. The Pro service was designed for more accurate organization and hosting of virtual events. To read more about Evite and its features read our article here.
Green Envelope
Green Envelope is another online invitation service that offers many customized templates and designs. They also offer accurate and intuitive RSVP tracking.
Green Envelope has a straight-forward payment method, offering a higher price scale depending on how many invites you want to send. For example, it is $50 for up to 40 invites, and $100 for up to 80.
Many of these online invitation services offer similar customization options and RSVP tracking, so it really might come down to which one you are most comfortable with.
But at the end of the day, getting that invite out the door is what matters, so you should use what feels right to you! After all, our top priority is making sure that you have the best baby shower possible.
How to Send the BEST Baby Shower Invitation
As we covered above, there are many options for creating and sending baby shower invitations. Many different services offer different levels of customization at different levels of cost. But what you are really concerned with is a baby shower invite that is best for you.
In this section, we're giving you all the things you should consider which would cover the entire process of making and sending these invitations. At each step in the process, you can take measures to ensure that you are sending out the best invite possible!
First Things First
When sending online baby shower invitations, you will need to gather some info before you send an email blast to all your friends and family.
We are going to go through those things to help you know how to send online baby shower invitations successfully.
Information on the Guest-of-Honor
You will need to have information about the mom-to-be and expected new arrival readily available when you create your free online baby shower invitations. Baby shower invitations will tell a guest who is being celebrated, why they are being celebrated, where they are being celebrated, and when they are being celebrated.
Include as many details as possible on the invitation – or as many details as the mom-to-be will allow on the invitation – to tell guests what celebration they are invited to. These details typically include the name of the baby-to-be, expected due date, date of the online baby shower, how to access the baby shower, and registry information. Make sure the invitation clearly states the baby shower is an online virtual baby shower. Details need to be succinct and clear, with easily understandable wording.
If you are not using WebBabyShower to host the virtual baby shower, you will need to include registry information on the invitation. Otherwise, guests can access registry information directly from the baby shower website on WebBabyShower.
Gather Guest Information
Whether you are using a free invitation service or the included invitation service though WebBabyShower, you will need to gather the email addresses or social media accounts of all prospective guests. This information is how you will send the free online baby shower invitations to the guests.
Built directly into WebBabyShower dashboard is an email tracking feature. This feature allows you to see which guest has not opened their emailed invitation. This allows you to resend the email or contact the guest directly to ask them to open and accept the emailed invitation.
See how a great online baby shower works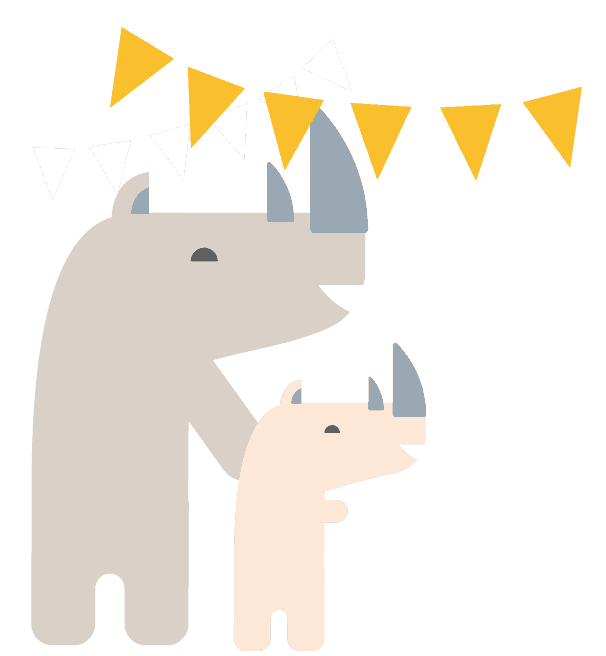 Invitation Design – Choosing a Format
Another important consideration when sending invites is the design of the invites themselves. As mentioned above, there are various options that will allow you various levels of customization to your invitation. For example, sending a Facebook invite offers significantly less customization options than sending a home-made letter in the mail.
Whatever you choose, the design may be very important. This means the colors, patterns, size shape, and the stationary that it is printed on. Many different services offer these customization options. If you aren't feeling particularly creative, many also offer pre-made templates as well.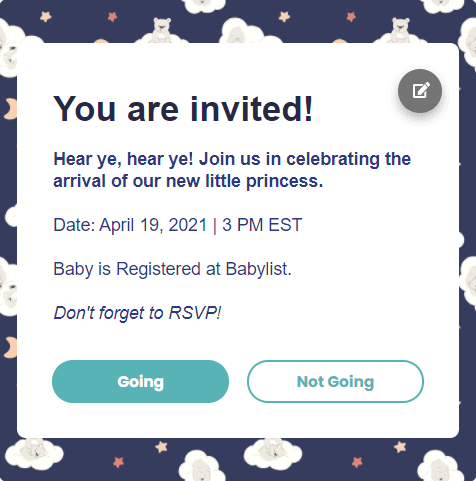 Some Takeaways When Sending Free Online Baby Shower Invitations
Keep the mom-to-be in mind when designing the free online invitations. If there is a design, color scheme, or theme she requests to use, find a website that will provide the desired design.
Try to use both email addresses and social media platforms when communicating with guests. Some guests may be more prone to checking emails, while others may be more frequently on social media. If you know a guest is more likely to check a social media message than an email, communicate through social media with these guests.
Make sure you gather as much information about the mom and baby as possible when you send the invitations. Make sure that the invitation clearly explains that the invitation is online only. Include information about the gift registries, as this will be the most important piece of information on the invitation.
Conclusion
We hope you have learned a lot about the various customization options available to you when planning the shower of your dreams. There are so many tools at your disposal to make the process easy and intuitive, while still allowing you a high degree of customization and that personal touch. After all, the perfect invitation are simply the ones that you like best!