The Price is Right Baby Shower Game is the perfect way to add excitement to your event. It's an excellent game for a coed baby shower since all of your party guests will want to get in on the fun! Let's review how to play this awesome game using WebBabyShower's slide-based format.
Have the Best Games for Your Baby Shower!
• All Games Included – In-app, zoom games & printables
• Free Trial – 14-Day Refund for any reason
• Only 1 Minute Setup!
• 80+ Custom Themes & Matching Invites
• Use Any Online Registry
• Send Unlimited Matching Invites and Updates
• Baby Shower Games with Scoreboards, Give Prizes!
Build Your Shower
---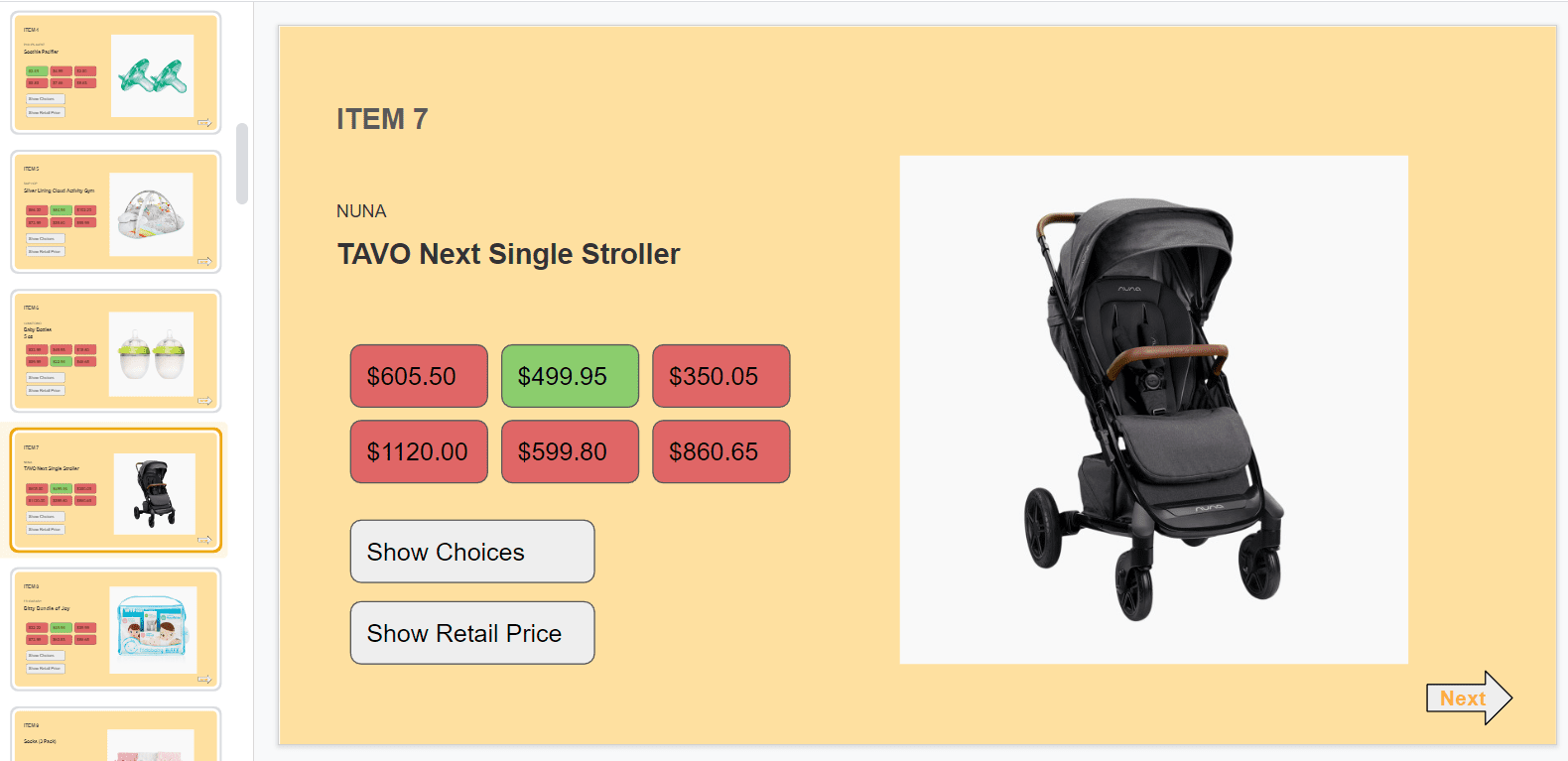 How to Play the Price is Right Baby Shower Game
The objective of The Price is Right Baby Shower Game is for your guests to guess the retail price of various baby-related items.
To play, start by pulling up WebBabyShower's free game slides on your computer. On each slide, you'll see a baby-related item, a list of six retail price options, and the correct price of the item.
During your event, you'll pull up the baby-related item on the screen for all your guests. Then, you'll ask your guests to guess the item's price. You can show them the six price options or hide them and ask your guests to make their guesses independently.
Once everyone answers, click the "show retail price" button to reveal the correct price. Or, you can show the different choice options, with the incorrect prices displayed in red and the right price in green.
Repeat this process for each slide. In the end, you'll tally how many times each player guessed the price correctly (or was the closest to guessing the price). The player with the highest score wins!