As soon as you found out you were pregnant, your brain probably fast-forwarded ahead to your dream baby shower (now virtual). The decorations – picture perfect. The cake – swoon-worthy. And your closest family and friends would gather to celebrate your bundle of baby joy. What a party!
But then COVID-19 happened. Now that we're in the middle of a global pandemic, you may be wondering if you can even host a baby shower…or rather a covid baby shower, in the midst of implemented social distancing measures.
Guess what? You still can – with a Zoom virtual baby shower! A Zoom baby shower is affordable, easy to plan, and you can include ALL your loved ones. With a Zoom virtual shower, you can spread the love to the Mama-to-be and her new little one – without spreading the Coronavirus! Want to know how to add a virtual background to Zoom? Check out this Zoom Virtual Background for Baby Shower.
And don't just think of a virtual baby shower as a "back up plan!" A Zoom Shower option offers a host of benefits in its own right, as we will explain in this article. This has been a trend for a while, for reasons you will soon understand!
Want More than Just Zoom for Your Party? Create an Easy Baby Shower Website With Invites Today!
• Free Trial – 7 Day Refund for any reason
• Only 1 Minute Setup!
• 20+ Custom Themes & Matching Invites
• Use Any Online Registries You Want
• Send Unlimited Matching Invites and Updates
• Private Video Hosting for everyone
• Baby Shower Games with Scoreboards, Give Prizes!
Build Your Shower
---
What is a Virtual Baby Shower?
You already know why a baby shower is called a shower, in this guide, we're going to give you everything you need to know about hosting a virtual baby shower of your own. When you think of a virtual event, you probably think of something that takes place online. And you're right! Simply put, a virtual baby shower is an online celebration. With more people practicing social distancing, What to Expect says, "Many moms-to-be are now planning virtual baby showers in lieu of in-person gatherings. Yes, that basically means everyone meets up over their computers or smartphones."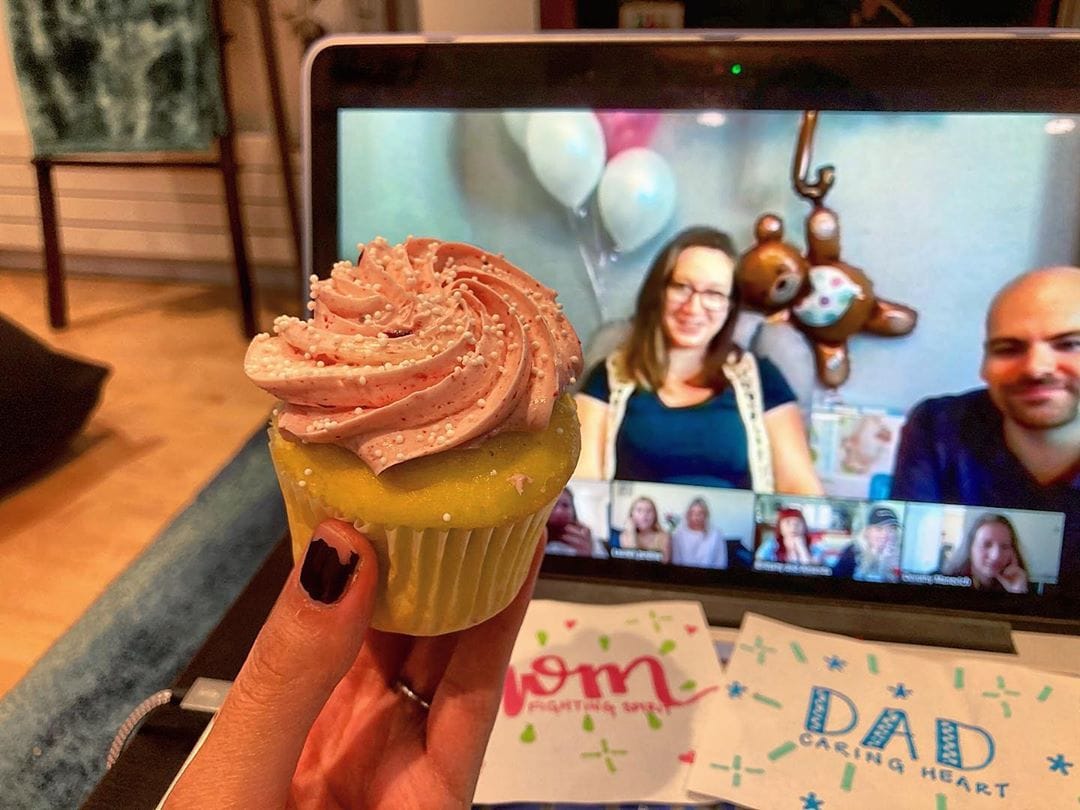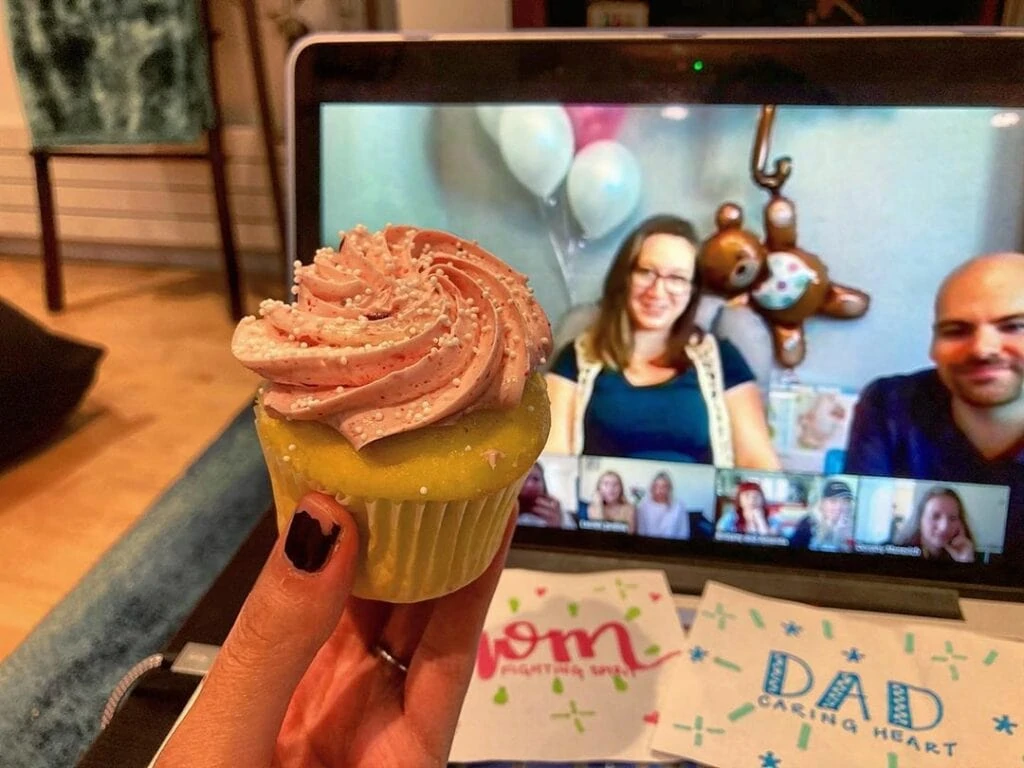 WebBabyShower is a leading, dedicated online baby shower service with a variety of features to meet your needs. In fact, we have been featured and recommended on popular, trusted websites, such as What to Expect, Babylist, and Martha Stewart, among others!
While it is certainly different in many ways than an in-person shower, a virtual baby shower has many advantages. For example, an online shower can last longer than a few hours, like a traditional shower. Instead, a virtual shower is an ongoing personal experience that can take place over the span of a few months, if you'd like.
An online baby shower is an event that feels special because every pregnancy is special. What's more, a virtual shower includes personalized touches, such as dedicated games and matching invites – it's more like an online party!
But overall, a virtual party simply gives you the freedom to do things your way. It's representative of the fact that the expectant parent is not bound by the restrictions of the traditional shower! This will be a shower that is unique to them. Webabyshower supports inclusive, modern showers and choices. Just check out our list of the best beautiful modern baby shower themes. That means that you don't have to ask yourself "do men go to baby showers", even if you do we got a full article on etiquette.
Video Chat Services

There are a variety of popular video chat services available online. They all work utilizing the same concept under the hood. It's called WebRTC, which just means Browser Based Video Chat. For that reason, your browser does matter, and it needs to be up to date. All the big ones will work fine, like Chrome, Firefox, Safari, and Edge. And many smaller browsers work, too.
Whichever service you ultimately choose, just remember to ensure your guests have all the information – links, passwords, etc. – they will need before your virtual shower begins.
With so many video chat services available, which one should you choose? The answer is easy – the one that best fits your personal needs and preferences, but there are more services out there than you might guess and if you look beyond Zoom, some have great features for fun events. We've researched the most widely used services and hidden gems, so read on for all the details you need for a successful virtual baby shower! If you want even more detail and charts (yea!) get the full platform reviews with screenshots of each.
Zoom
Planning to celebrate using Zoom? Particularly since the Coronavirus outbreak, Zoom baby shower ideas have become the new standard when it comes to video chat services. These days, it seems like everyone is Zoomin' – college students, families, and businesses – many people are using it for work meetings every day. And it's no wonder! Zoom offers the most people in a video chat gallery mode – 49!
In a recent article, Babylist says Zoom is "probably the simplest and easiest of the video service options." The article also notes that Zoom is free for everyone to use and allows up to 100 connected devices. For an extra charge, as many as 500 devices can be connected. With the free Zoom plan, you can get 40 minutes of meeting time per room, plus an unlimited number of meetings. For more time, you'll have to upgrade. (Learn more about Zoom meeting plans here.) Or, as Babylist suggests, close out the existing room you're in and start a new one.
Before the day of your shower, What to Expect advises troubleshooting to detect potential tech glitches that may arise. They add, "It's also a good idea to send guests the link well ahead of time so they can make sure they're confident using the platform, too."
The downside? Zoom was originally meant for business, not grandma. This service works best if you download the software, but it can also be used with just a web link. Also if your on this all day for work or school you know about #zoomfatigue, and some other options might be more appealing, like Houseparty.
Interested in Zoom? Be sure to snag our FREE Zoom baby shower backgrounds!
Skype
Think of Skype as the old standard of video chat services. That said, an added bonus is that lots of people are already familiar with it. This means many people have it installed already, and for that reason, it might be easier to go with a service that people know. Up to 50 devices can connect at once to enjoy free unlimited Skype meetings with a variety of features. Keep in mind, though, Skype can be harder to work than newer platforms like Eyeson, which is also on our list below. So upside grandma probably has it installed, the downside if she hasn't used it before it could be a bit hard to navigate.
Facetime
A Facetime perk? It's an Apple app. But…not everyone is using an Apple device. Still, it is an easy video chat service to use if grandma is already on her iPad! Facetime allows up to 32 connected devices.
Google Hangouts
Want to use Google Hangouts? Then you must have a free Google or Gmail account first. This video chat service can be more complicated to load for new users. However, it's a good interface once you're up and running! Up to 10 devices can connect for video calls.
Eyeson
A new platform, Eyeson packs a lot into its free plan. There can be up to 9 video guests, with the rest on audio. To join a meeting, you get an easy-to-share link, so no download needed. It's also an easier video interface than Skype or Zoom. Eyeson is geared more for social hook-ups than for work or business meetings.
Whereby
Based in Finland, Whereby is a very nicely designed video chat service solution, and features an easy UX. Unfortunately, the free plan only allows 4 guests, so you may need to upgrade to a paid plan to add more participants.
No matter the service you ultimately choose, Rocky Mountain Bliss recommends, "On the day of the party encourage everyone to turn on their video cameras, so it feels like you are all in a room celebrating together!"
Which One is Best?
As you can see, all of these services have their own sets of advantages (and disadvantages). It really all comes down to which one you are most comfortable using. Whether you are already familiar with a video call platform, or one of the above options appeals to you most, there is no wrong answer. Simply decide on the factors most important to you, and choose a chat app that works best! The end goal is the same with all of them.
Once you've selected the video chat service that is right for you, there are a few other things to consider when planning your virtual baby shower. We'll help you sort out the details!
Virtual Baby Shower Basics
Now that we've gone over the basics of a virtual baby shower, it's time to get into the details! In this section, we're going to give you everything you need to know about hosting a virtual baby shower of your own. We're going over hosting details, activities and events, decorating, and more! Consider this your ultimate guide to getting started.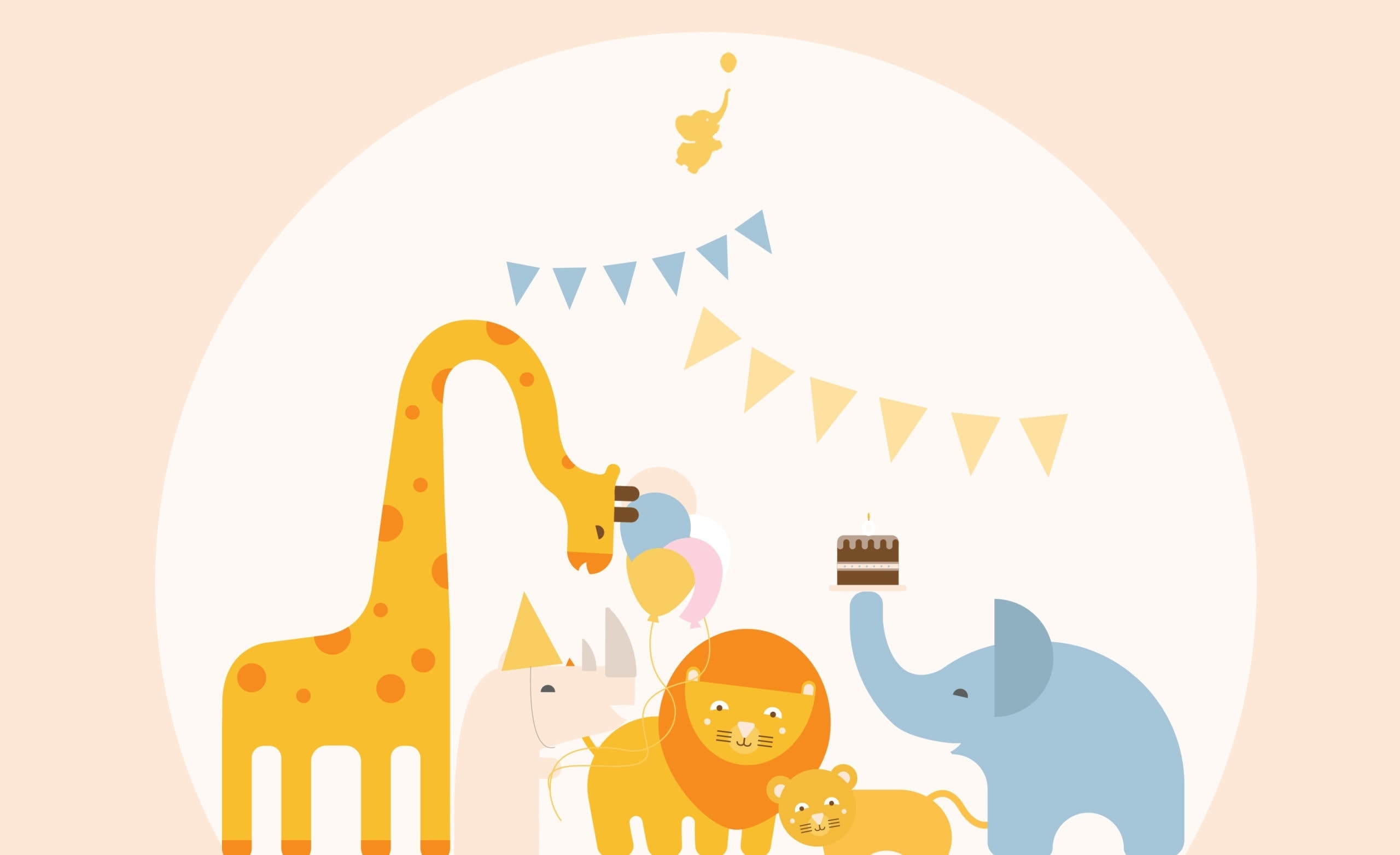 Who Hosts a Virtual Baby Shower?
Just like an in-person party, when it comes to hosting a Zoom baby shower, you don't have to go it alone! WebBabyShower's platform allows co-hosts full access in order to plan a successful baby shower bash. What if your co-hosts live far apart or you want to have multiple baby showers? Babylist says that's okay, adding, "it's still totally possible to coordinate via text, email or social media since the party is entirely virtual anyway." Not sure how to divide the responsibilities? One person can be in charge of sending invitations, while another plans the décor. It's totally up to you!
Why Virtual?
The first thing that you may be wondering is why you might prefer a virtual baby shower over a traditional shower (we've got printable planner templates for both). Before we jump further into planning the details, we think we should lay it all out. Of course, a virtual shower offers many benefits, but it really does come down to your own preferences and ideals. If you prefer a traditional shower, there is nothing wrong with that at all! It's your party after all.
A virtual shower offers the obvious benefit of distance and remote access. Not only does it make it easier for everyone to get together, people can do it without making a far trip. This also makes it much easier to plan a date that works for everyone. This is especially useful for coworkers planning work baby showers, keeping it virtual enables guests to carry on with their work day.
This spills into the next major benefit, which is convenience. It is simply so much easier to plan a virtual party. Everything from the guest list, to the timing, to the party itself, it all becomes so much more accessible and easygoing.
Of course, a virtual party can't totally replicate the experience of having everyone together, but if it sounds like something you are into, then read on to get the full details on how to plan this event.
You're Invited!
Of course, you'll want to personally invite each guest. Keep in mind, we offer matching invitations you can send virtually – the perfect eco-friendly choice. Or if you prefer, we also have printable invites. They're FREE, so print as many as you'd like! Not sure what to say in your invitations? No worries! We have you covered with wording ideas for a variety of shower scenarios, like welcoming one baby, or twins, plus much more!
A major advantage of online invitations is that your guests can simply respond via email with their RSVP. If you've ever had to coordinate a guest list, you surely know that this benefit alone almost makes the process worth it.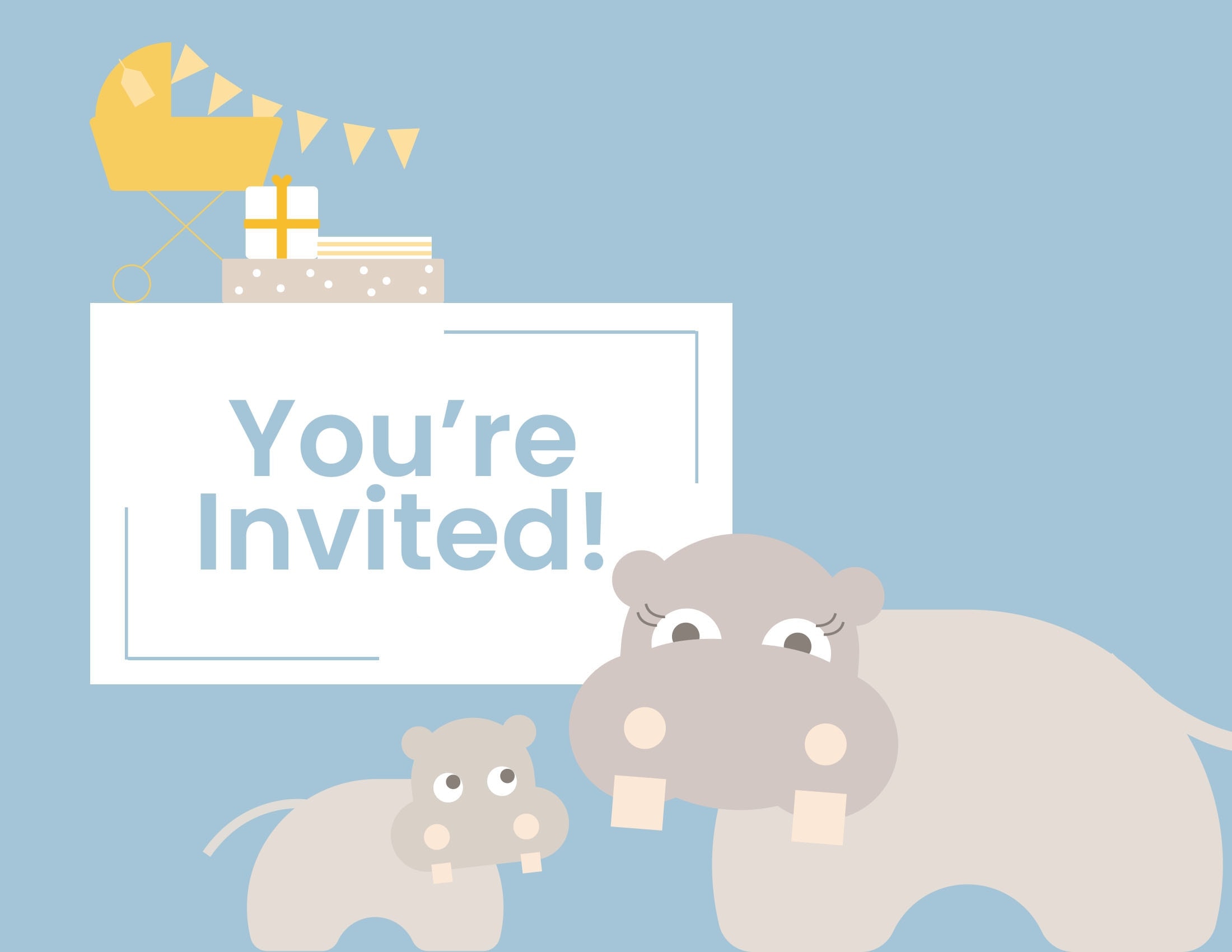 When it comes to designing and wording the invitation, the key is to be direct and specific. This is especially important given that many guests will assume a baby shower is an in-person event. Rocky Mountain Bliss notes the importance of including special instructions guests may need to know before the party, like needed items for games or where to send the gifts. "If you are using a conferencing link, include it on the invitation so it's easy for folks to find the day of the party."
How Do You Decorate a Zoom Baby Shower?
For an in-person shower, you'd likely decorate an entire venue. With an online shower, you only need to decorate the space that will be seen on-camera. This equals BIG savings!
Zoom also offers a variety of virtual backgrounds, so you can really personalize your shower. Want a Babylist pro tip? "You don't even need in-person decor thanks to Zoom's virtual backgrounds! Just put a virtual background up on your account and let your guests think you did all the hard work." WebBabyShower also has a guide for adding a Virtual Background!
Schedule of Events
While you certainly don't have to adhere to a baby shower celebration schedule, What to Expect points out that "you may find it helpful to have a general schedule to keep the event running smoothly." Need examples? Check out their virtual shower timelines for events lasting 40 or 90 minutes. Rocky Mountain Bliss also has a sample virtual shower schedule that you can easily adapt to fit your personal needs.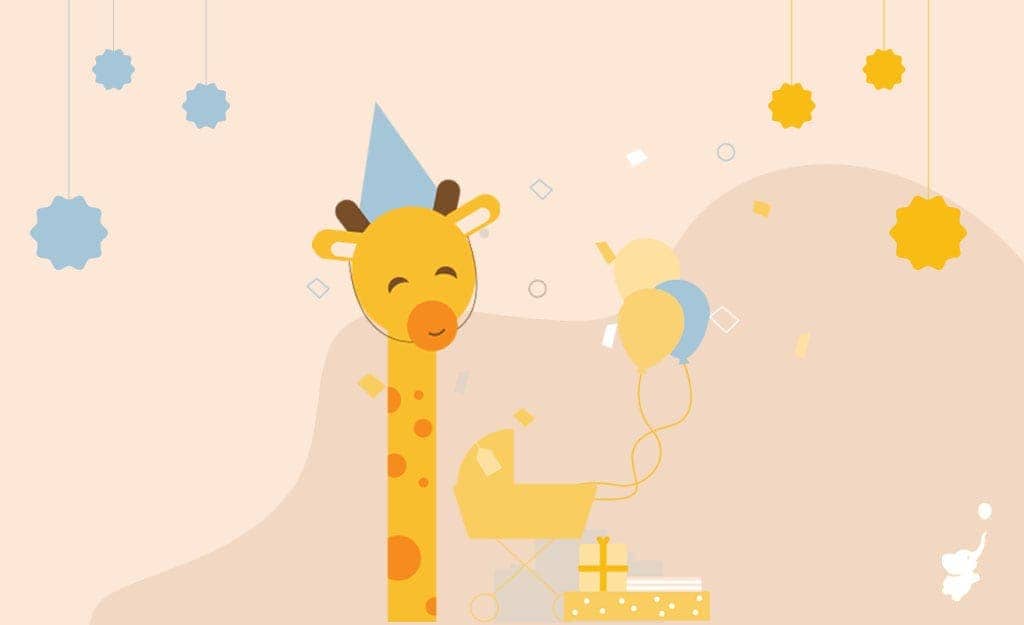 What About Games?
Can you actually play baby shower games at a Zoom virtual baby shower? The answer is yes, you can! In fact, WebBabyShower has tons of fun game ideas already planned for you, from quiz-style guessing games to trivia and our very own Birthday Bets game. What's more, you and your guests can easily play these baby shower games via Zoom.
How about game prizes? Yep, you can have those, too! For an easy prize, consider giving e-gift cards. If you opt to forgo prizes, remember guests also enjoy bragging rights!
And remember, a virtual baby shower game can be a fun alternative, but if your guests are happy with simply hanging out and having some great conversation, then that's totally fine as well! Games are there to keep everyone entertained and engaged, but if that isn't a problem with your group of friends, then you can plan whichever activities you want.
The Right Way to Open Gifts at a Zoom Baby Shower
When it comes to opening gifts at your virtual shower, you have options!
Your family and friends can open the gift for you in their homes, and then hold it up for all to see. (If you're already shy about opening gifts in front of an audience, this takes some of the focus off of you.)
You may also choose to have guests mail the gifts to your home for you to open on-camera the day of your shower.
Opt for a mix of both gift opening ideas! Perhaps some shower guests sent gifts to your home, while others didn't get them delivered to you in time. If that happens, you can open some gifts on-camera, while your loved ones open some gifts in their homes, too!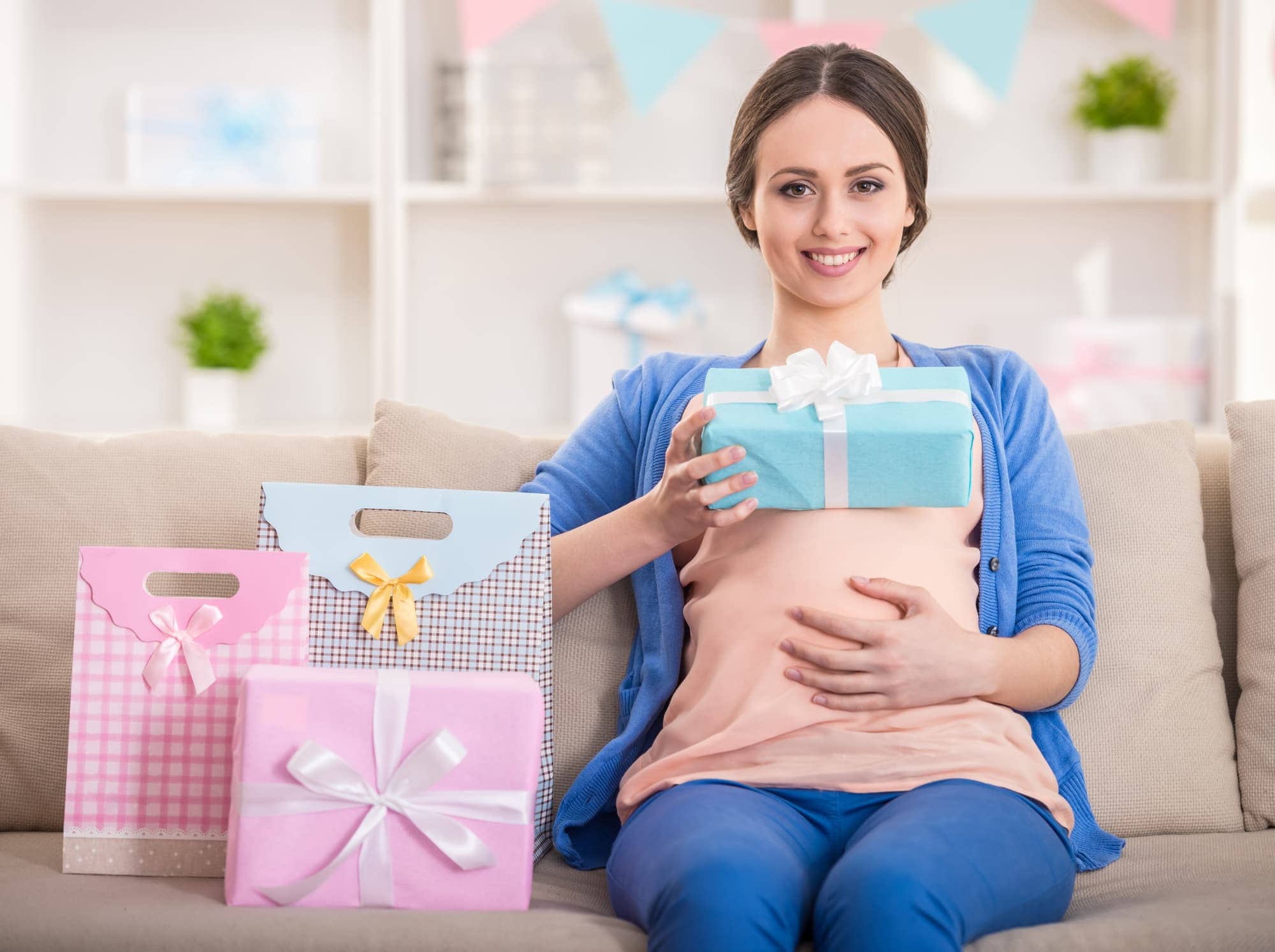 A virtual shower tends to be less gift-focused than an in-person shower.
Also, WebBabyShower allows your virtual shower space – including photos and videos – to stay live for up to 6 months (or one year for an extra $50), so you have plenty of time to do a gift opening video, with absolutely zero stress about timing it.
Another idea? You can introduce the baby to your loved ones with a virtual sip and see, plus let attendees see gifts in action if you want! "So you can post photos of belated gifts or, once baby arrives, show them off in that bodysuit your aunt sent for all your guests to see!" suggests Babylist.
After the gifts have all been opened, baby shower book messages written and read, don't forget to send an email, video, or hand-written Thank Yous. We offer some free printable cards. Not sure what to say? We also have some ideas to help you get started here!
WebBabyShower's Virtual Baby Shower Checklist
Here's our checklist to make planning your virtual baby shower on Zoom even easier:
Download and Install Zoom.
Setup an account.
Set a shower date.
Choose a host, or co-host, if needed.
Pick a theme.
Invitations – Will you send them virtually, or mail your invites?
Decide on decorations for your on-camera space. And don't forget Zoom's virtual backgrounds!
Pick out the games you'd most like to play – plus game prizes if you'd like to have them!
Gifts – Will guests open them, or the Mom-to-be? Or a mix of both?
Post-baby shower – Remember to send Thank Yous to all your guests!
See how a great online baby shower works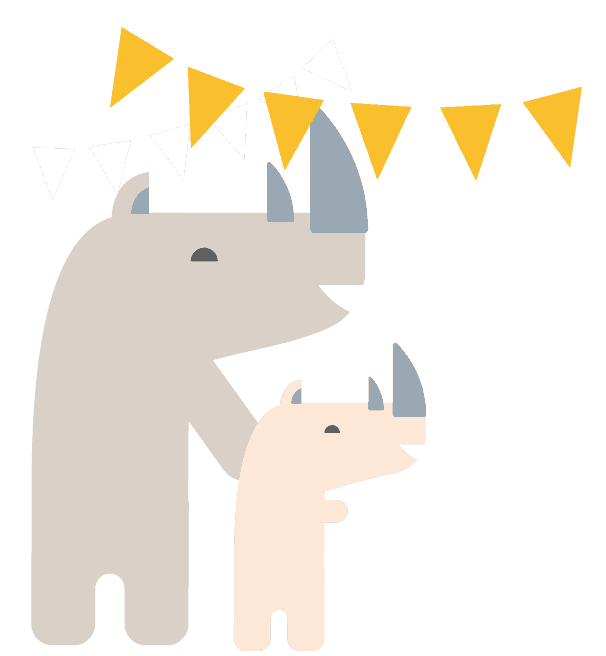 That's a Wrap!
Did you enjoy our tips for throwing a Zoom baby shower? We hope they were helpful as our baby shower etiquette guide! Please don't let the COVID-19 pandemic put a damper on your shower. Here at WebBabyShower, as always, we are committed to helping you have the baby shower of your dreams – complete with invitations, decorations, games, gifts, and fun with family and friends. A virtual shower is still a party, and we're celebrating you AND your new little one! Congrats, Mama!