Planning a baby shower can be time-consuming. You've probably got plenty on your plate already. There's likely work, social activities, family, and many other things that take up your precious time, so adding planning a shower into the mix is sure to have you feeling drained!
Because of this – you might be wondering are there are any baby shower apps out there that I can use to make the planning process a bit easier?
We've got an excellent list for you to help you find what you need. WebBabyShower has a modern approach with virtual baby showers, and we know all about planning. In fact, we're experts in using tech to help you create a memorable event!
Check out these baby shower apps that will help you stay organized and save yourself hours of work.
What is a Baby Shower App?
WebBabyShower's research shows that baby shower apps are actually pretty uncommon; there aren't too many out there, which is surprising considering how much of everyone's communication and organization takes place online.
Is there an app for baby showers?
You'd think there'd be more baby shower apps to choose from, but the fact is, there aren't. Plus, most of what is available is pretty… weird. Most of them are not actually apps but games. It's a combination of games, invitation makers, and other random apps. But most of them are either really strange or not helpful.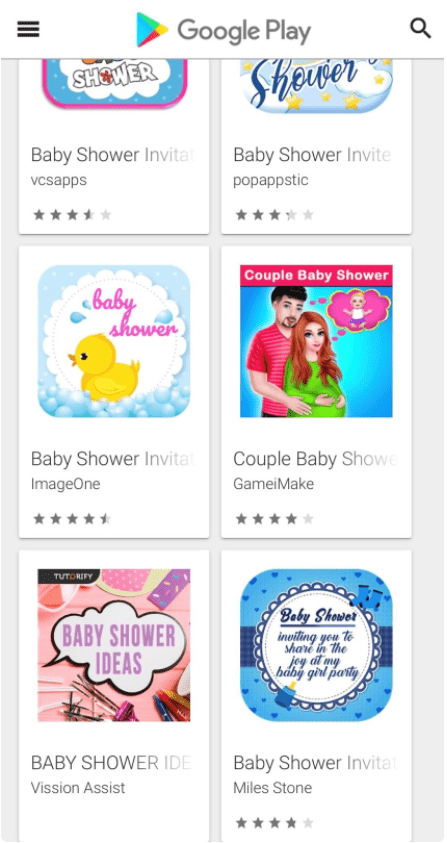 Throw a Virtual Baby Shower so Everyone

Can Celebrate!

• Free Trial – 7 Day Refund for any reason
• Only 1 Minute Setup!
• 40+ Custom Themes & Matching Invites
• Use Any Online Registry
• Send Unlimited Invites and Updates
• Baby Shower Games with Scoreboards, Give Prizes!

Build Your Shower
---
Why Using a Baby Shower App on its Own is Not Enough
There isn't just one app out there that will handle everything you need for your party. At least not at this point. So just using one app isn't going to be enough. You'll need more than that to plan a successful baby shower.
Fortunately, WebBabyShower has all the things you need to host a fantastic party. We have customizable baby shower themes and invitations, and we help you to host an amazing event virtually or in person. In fact, we even have ideas for how to do a hybrid baby shower.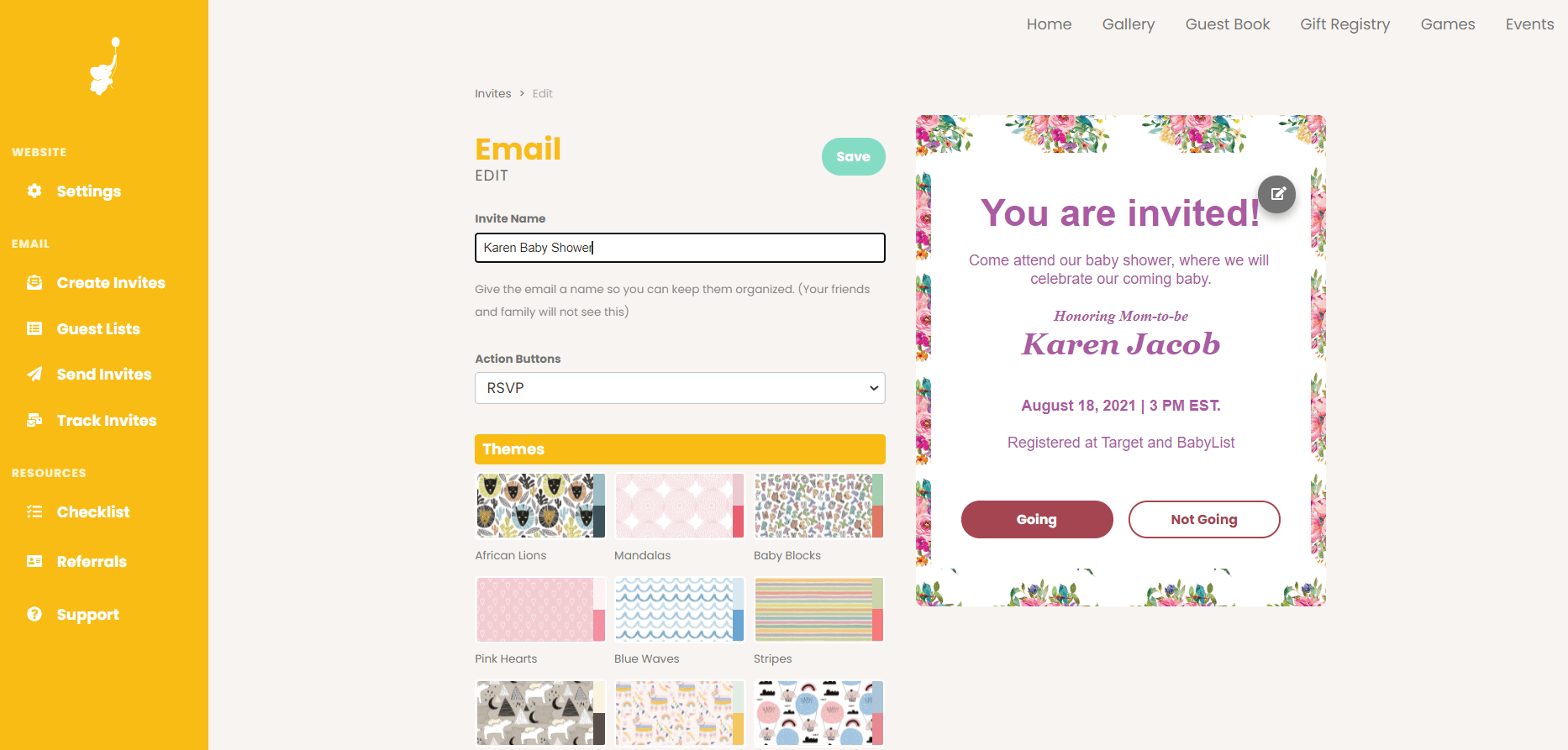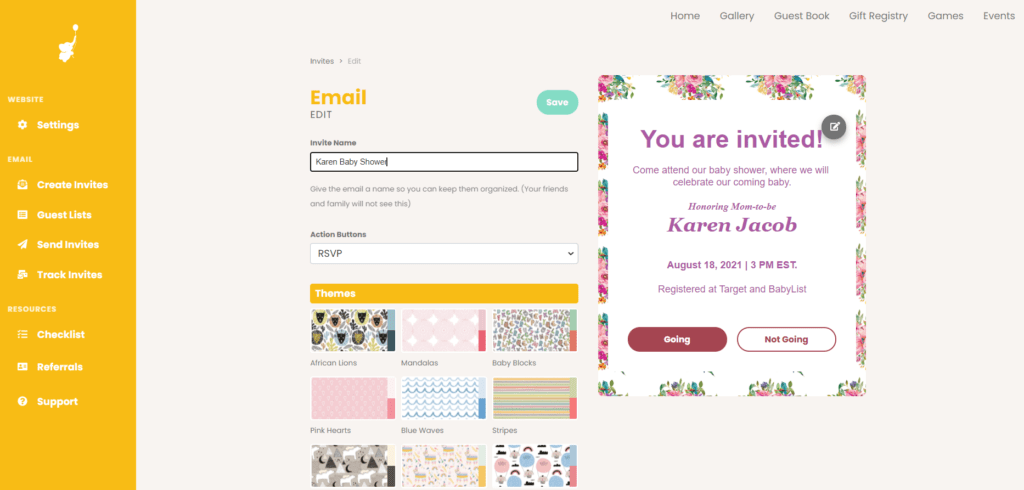 We'll get into the best apps to use to help you plan a baby shower, but what are some things that you'll need to do, possibly without help from an app?
Guestlist
While a baby shower app can help you once you create a guest list, you'll need the names and information of the people you're inviting before an app can help you.
You'll also need to narrow down the guest list if it's too large, which is best done by talking with the parents-to-be about whom they would like to be part of the event. Once you've narrowed down the list, some apps will help you keep track of who has RSVP'd as well as their contact information.
Food and Decorating
While an app can help with budgeting and even themes (through invitations), you'll still need to decide what type of food to have at the event and how you'll decorate the space. This will take some research, and it depends on whether you plan to host an in-person or virtual baby shower or even a hybrid event, which brings us to the next topic.
In-person or Virtual
Some apps help with both virtual and in-person baby showers, but you still have to decide which type you'll be hosting. From there, you can use apps to help you play games, use video chat, and more.
Best Baby Shower Apps
While you may not find baby shower apps that fit all of your needs and organize all aspects of the party, some can be helpful. Some of the best baby shower apps specialize in single specific areas, like planning. These can be really useful and help you to get organized.
Baby shower apps can aid you in communicating with the guests, update you about who is invited and who will be attending the event. They can even be useful for playing games or helping out with virtual events.
Although they can't do everything, there are many ways to get apps to work for you and make it easier to plan an event.
If you're hosting a baby shower, it's definitely a good idea to download some baby shower apps to help you. Let's take a look at some of the best out there.
Baby Shower Checklist Pro App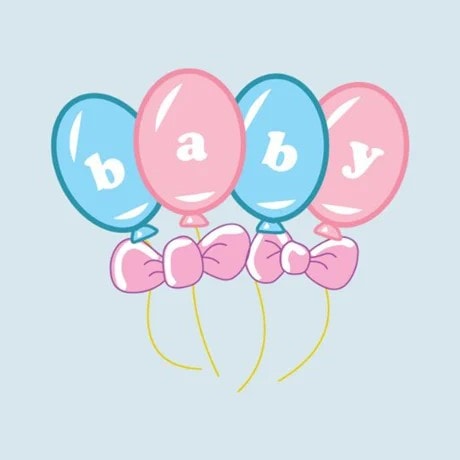 Before you start buying decorations or ordering food, you need to plan out how you want the baby shower to go. Try using this awesome app for planning, called the baby shower checklist pro app. This review from App picker explains that the app contains a lot of lists for what might need to be planned or done for the party.
It's got a ton of helpful information for the host, and it's a great app to check out. This can be a good solution if you are planning a baby shower and are worried about forgetting things.
A couple of things to remember: this is only a planning app, but it doesn't contain extra features beyond that. It has many checklists that you can use for your party planning. You can make changes to the lists if you like. Whatever type of baby shower you are planning – a hybrid, virtual, or in-person, this can help you be more prepared.
Houseparty App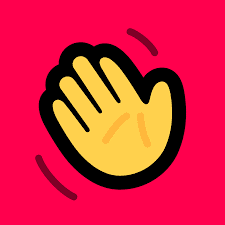 The Houseparty app can help you with games and entertainment during the baby shower. There are a few things that we should note: this app is only for virtual parties, so you won't have any success trying to use it for an in-person baby shower.
The app is built to help you play games virtually; it's basically a video chat that lets all the guests talk to each other and interact. If everyone downloads the app, you can all use the video chat to play games during the party – a super easy and fun way to keep everyone connected!
For more information about the Houseparty app, check out our article that will tell you all about it.
Evernote App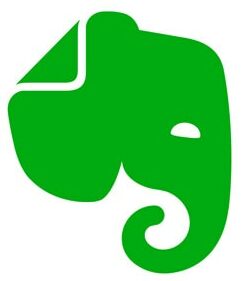 Think outside the box by using Evernote to help you plan a baby shower. While Evernote is typically used for work, you can easily use it to plan an event instead. In fact, it features some fun party planner templates. Using these will help you to get organized quickly and remember things you need to do.
This article from Glue Sticks and Gumdrops by Donella Crigger discusses how you can use Evernote to make guest lists, keep track of any money you spend for the party, make a note of what present was brought by whom, and more. As far as organization apps go, this one is pretty great.
Baby Shower Invitation App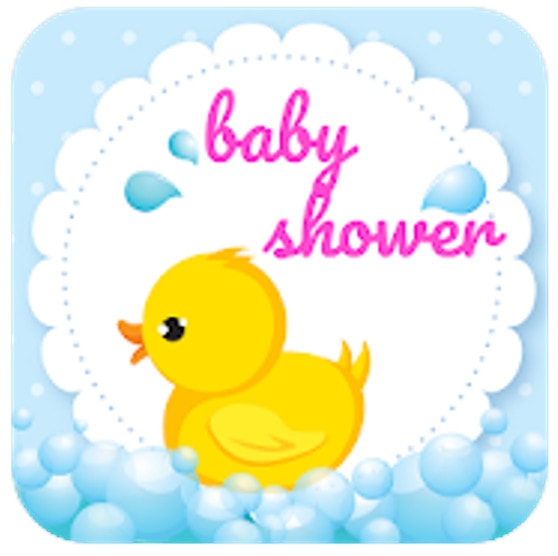 Need to make some adorable invitations for the baby shower you're hosting? This is the app you want. There are many cute designs, and you can do a lot of customizing to make your invitations unique. This app has some great reviews and seems to be extremely popular.
However, the baby shower invitation app does have some limitations. While you can design your invite through the app, you can't send it directly from there (unlike with WebBabyShower – where you can create and send invites right from the application).
It's also worth noting that there aren't any planning features, either. It's strictly invitations – so if that's all you need then we think this is a decent option.
Incogny
This icebreaker game is excellent to play virtually or in person. The app features a ton of questions that everyone answers in the app. It takes some guesswork and is a fun way for guests to get to know each other. It's sort of like the Houseparty app, but you can use this for in-person games, as well.
According to Joyce at Joy of Android, each player uses their phone to answer anonymous questions. After everyone answers, you'll see the numbers for how many people responded to the question the same way.
It's an easy game to get everyone to participate and have a good time. Perfect for planning a baby shower in a hurry or if you aren't sure what to do.
What Is the Best App to Use for a Virtual Baby Shower?
We believe the best app for a strictly virtual shower is the Houseparty app mentioned above, it provides not only a video chat platform but also a place where your guests can play games together and of course, it is free!
Other Apps Worth a Mention
Here are a few more apps you may want to consider for your event. While some of these aren't strictly baby shower apps, they can still be helpful when you're planning a party.
Obviously, there are a ton of great planning or party apps out there, and you shouldn't rule them out if they aren't specific to baby showers. You may still get a lot done using them or gain some helpful information. Check out these suggestions.
GoDaddy Studio App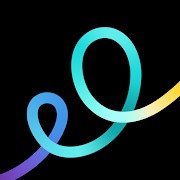 Using the GoDaddy studio app, you can make some great SMS or social invitations. The great part is that it's free, which is perfect for planning a party on a budget. It's awesome if you're trying to create invitations on the go or you don't have a laptop to design them with. This app helps you make cool invites from your phone.
You should know, though, that this app will only help you make designs. It doesn't have planning features, so you'll want to use a different app to aid you with the organization part of the event.
Pro Party Planner App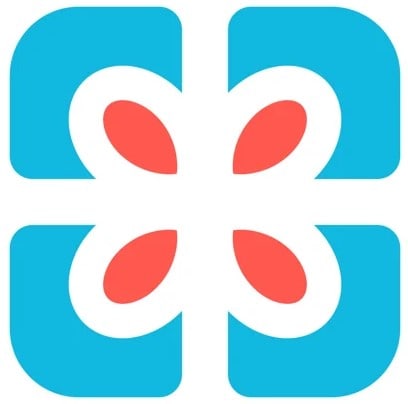 Out of all the apps we've featured in this article, this one seems to do the most. It not only keeps track of who is coming to the baby shower according to the invites, but it will also send the invitations for you.
The pro party planner app also allows you to organize things like the budget for the party and what needs to get done by what time. You can do check-ins, seating charts, and more with this. Lots of cool features in one app, so that is a huge pro.
On the downside, this app is not free. It costs $4.99, plus extra for more premium features. There are also mixed reviews, so it might be best to try it out to see if it works well for what you need. If so, it could make your planning process a lot easier and save you from needing a ton of other apps. While this one doesn't do everything, it can help you accomplish a lot.
Apps to (Potentially) Avoid
Every app is going to claim to be amazing. But there are a few that we think you should avoid. Some of these apps may not be terrible; it's just that they may not help you accomplish what you're trying to do. And the whole point is to plan a baby shower with help from baby shower apps. The following apps are some that we think it's better to skip, or to at least do your due diligence before downloading or committing to them in any way.
Baby Shower Invitation Card Maker App
While you might think this app is a good idea because it's free, it may not do what you'd expect. Firstly, the reviews are terrible. People have had problems with not being able to see fonts or the app not saving designs. Since creating designs with this app seems pretty tricky, we suggest you don't waste your time and instead look for something different.
"Baby Shower" App
If you aren't really paying much attention, you may think that this app would help you plan an event, but beware. It is actually just a weird game (called 'baby shower' – which is confusing), and it won't help you plan out a baby shower. We suggest avoiding this one, as well.
Final Thoughts About Baby Shower Apps
Baby shower planning can take up a lot of time, which is why apps can be helpful. Planning apps can be updated from anywhere, and there are some good ones specifically for baby showers.
However, one of the most challenging things about baby shower apps is finding some top-rated ones that are helpful. This list of the best baby shower apps (and those you should probably avoid) should help you get started quickly. See the apps we recommend to help you prepare for a great event, and you're headed in the right direction.
But by far the easiest and most user-friendly way to plan, manage and host a baby shower is by using WebBabyShower. While there are apps on the market that can help you with certain aspects – there really isn't an app out there that can do it all! So if you want a full solution that can help you manage everything from invitations to games, right through to guest lists and gifts – WebBabyShower is definitely the best option.