Are you expecting a new baby soon? If so, then you've probably already figured out there are tons of online & virtual baby registries to choose from, complete with perks. And on the flipside, with drawbacks.
We get it – choosing an online baby registry can be overwhelming! Which one is right for you? Are some baby registries really better than others?
You already have enough to stress about, so we've done the research and created a Best Baby Registry "How-to" Guide to save you time. (And to make your life easier!) Read on to discover the advantages AND the disadvantages of the top baby registries! Also, know How To Have An Awesome Virtual Baby Shower!
---
Skip Ahead to our Individual Registry Reviews
And the Winner Is…Here's a List of the Best Baby Registry Websites!
Best

Universal Registry

in the U.S.: Amazon.com
Best

Perks

: Target Baby Registry at Target
Best for Nursery: Pottery Barn Kids at Pottery Barn
Best for Multiple Stores: Amazon.com
Best for

Twins

: buybuy BABY
Who Has the Best Baby Registry

Gift Bags:

Babylist
Best Global Registry for

Cash

: Babylist (new policy might chage)
---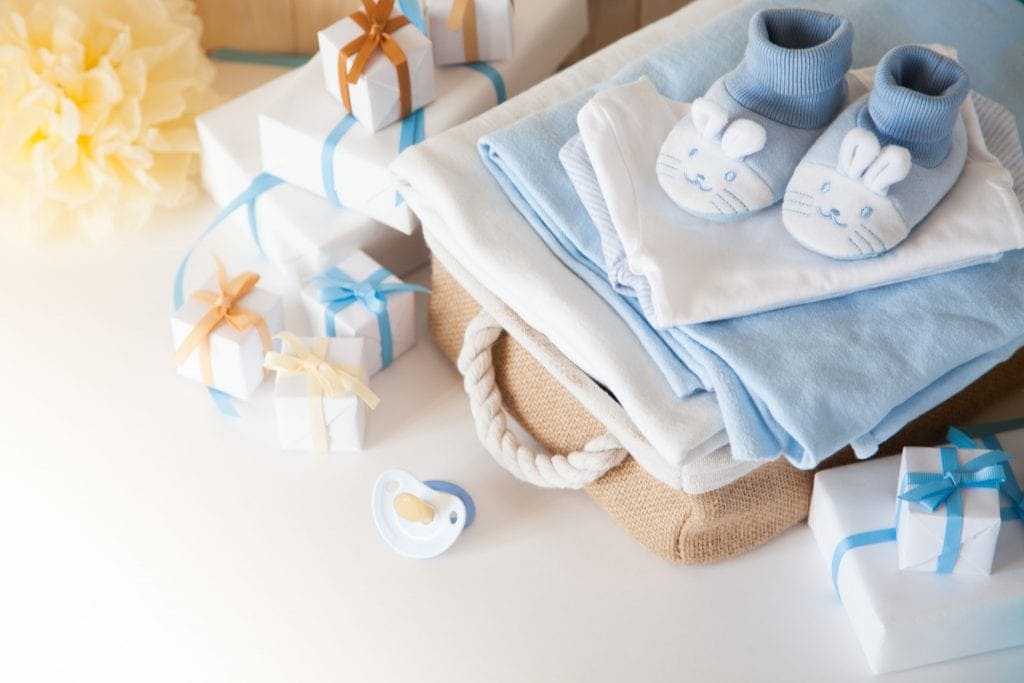 Comparing Baby Registries
When it comes to baby registries, they are as individualized as your pregnancy. That's why it's important to understand exactly what advantages a registry has to offer you. Here are some things to consider when choosing the best baby registry for your growing family:
Completion Discounts
What is a completion discount? As your baby's due date nears, there may still be items left in your baby registry that you haven't been gifted by your family and friends. When this happens, the registry site often gives you a coupon or special discount code, making it easier to purchase the remaining items – that's the completion discount. For many money savvy Moms-to-Be, this is a major reason to select one baby registry over another. A completion discount can equal BIG savings! (Remember to check the date on the completion discount as typically, they can only be redeemed in a limited timeframe.)
Extended Return Periods
Do you have some items purchased from your registry that you need to return? For example, maybe you ended up with two strollers. Then good news! Some baby registry sites feature extended return periods for registry items, allowing you to return these items easily.
Throw a Virtual Baby Shower so Everyone

Can Celebrate!

• Free Trial – 7 Day Refund for any reason
• Only 1 Minute Setup!
• 40+ Custom Themes & Matching Invites
• Use Any Online Registry
• Send Unlimited Invites and Updates
• Baby Shower Games with Scoreboards, Give Prizes!

Build Your Shower
---
Group Gifting
Are you in need of some "big ticket" items, such as a nursery camera or a car seat, but you don't want to create a financial hardship for gift-givers? The group gifting option makes it easier for family and friends because they are able to donate any amount they'd like toward purchasing items – even the pricey ones!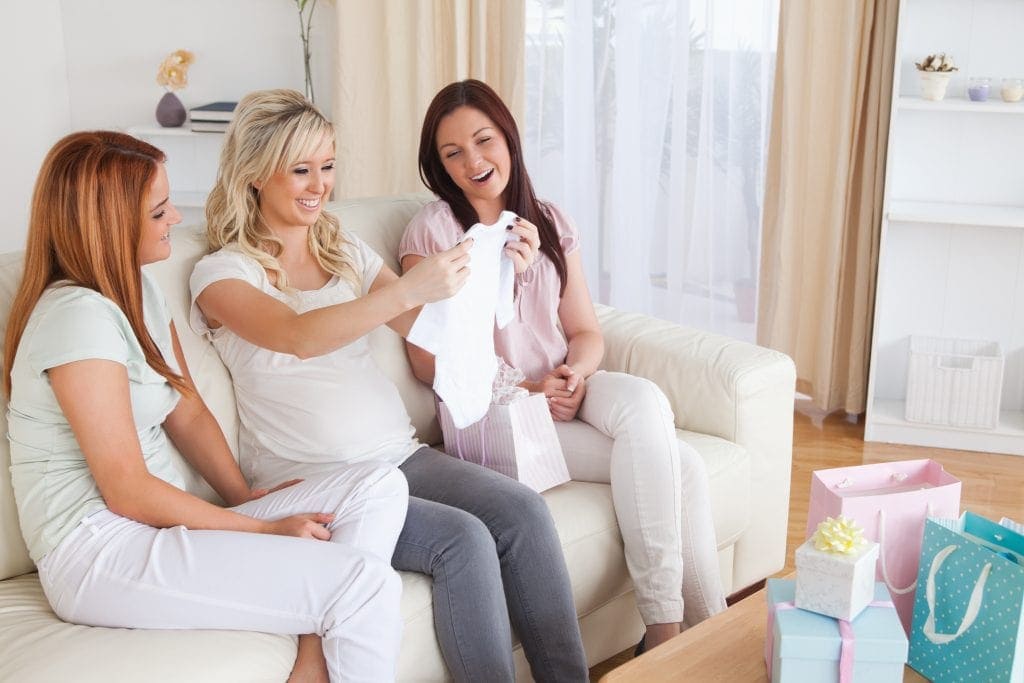 Universal or Store Specific
Some baby registry sites allow you to add products to your registry from ANY website, meaning the registry is universal. However, other registries are store specific, so you can only add items from that particular retailer's own selection. If you're looking for certain items, say recycled or earth-friendly baby care products, selecting a company that carries those products may be an important factor to consider.
Perks!
Did you know some baby registry sites will send you free gifts or coupons, just for signing up? It's true, they do. We think that's a pretty cool perk! You can find out more on The Gentle Nursery and what to expect.
Top Baby Registries' Membership
It's understandable that the choices can seem a bit overwhelming at this point. All of the perks sound pretty great, and there are simply so many options for registry on the market! It helps to pick the top two or three factors that are important to you, and make your decision based on that. Select what most appeals to you from the above factors, and use our list below to pick the best registry for your needs.
Also, don't stress on the decision too much. If you see a registry that works for you, go for it! Sometimes the simple act of making the decision is relief enough. You have so much going on at this point in your life that getting one more thing over and done with is worth it.
Top Baby Registries' Membership
Most often, creating a baby registry simply involves supplying basic contact information (name, email, etc.), plus your due date. Keep in mind, this may vary from registry to registry. And because requirements and rewards can change frequently, it's a good idea to check your registry's website often.
But generally, it's a very easy process, because the registry wants to make it easy for you! They want you to sign up, which is why you will notice so many benefits and bonuses for sign-ups. But remember to focus beyond that onto the benefits of the service itself. We will examine this in-depth in this section.
Ready to learn more about the different baby registries available to you? Here's our baby registry list round-up!
Universal Baby Registries – Add Baby Care Items from Any Website


# 1 Amazon.com
If you love shopping AND tons of product options, Amazon's Baby Registry may be for you! Not only does Amazon offer a huge selection of baby care essentials at competitive prices, shipping is fast (and Amazon Prime members enjoy free delivery options). The Gentle Nursery calls Amazon's Baby Registry "one of the best baby registry sites" and notes they carry "the largest selection of natural and organic products."
What is the Amazon Assistant? If you're an online shopping ninja, Amazon Assistant is a FREE app that helps you automatically compare products and prices while you shop. And it works with all major browsers – Chrome, Firefox, Edge, Internet Explorer, and Opera.
While it's not widely known, Amazon has a registry button so you can add registry items to your browser from ANY website! If you already have your shipping information plugged in, you may find Amazon's Baby Registry is even more convenient than Babylist. For long distance baby showers, the Amazon registry is definitely the way to go. Why? You get Amazon convenience + the ability to add registry items from any store.
Advantages / Perks:
FREE Welcome Box (A surprise box of items for parents and baby valued up to $35!)
A 10% Completion Discount. Prime members receive 15% off.
Free 365-Day Return Policy
Group Gifting – Family and friends can contribute toward purchasing bigger gifts.
Selection – Millions of products to choose from!
Drawbacks:
Create your Amazon Baby Registry!

#2 Target Baby Registry
If you're a Target shopper, don't miss the opportunity to create your Target Baby Registry! Not only does Target feature popular brands, such as Graco, Seventh Generation, and Evenflo, you can also enjoy exclusive Target brands, like Cloud Island to create your dream nursery.
With Target's Baby Registry, you can personalize your page with photos and a custom URL. There's also a gift tracking feature, enabling you to easily see who gave you what gift and who you've already thanked.
And what to expect points out that with Target locations all across the country, "You can stop by a store at any time to see what a product looks like in person." Before heading to your nearest Target store, Today's Parent offers this tip: "Just remember that the online selection is often way larger than what's featured in-store, so keep in mind how your guests shop before adding specific items."
Advantages / Perks:
Free Welcome Kit – Stop by Guest Services to receive $80 in coupons and product samples
Add your favorite items from other websites
15% Discount on everything remaining in your registry, 8 weeks before baby's expected arrival
Free 2-day shipping when you spend $35 or use your Target RedCard. Plus, RedCard members save 5% on every purchase!
Group Gifting
One-year Return (Wow!)
Gift Cards Available
Drawbacks:
Must stop by in-store Guest Services for Free Welcome Kit
Create your Target Baby Registry!

#3 Babylist
Babylist is designed to share your journey to parenthood with you! Use Babylist on all your devices to get started in the comfort of your home. Prefer using your mobile device? You can do that too with Babylist's FREE iPhone, iPad, and Android apps!
Why does what to expect love Babylist? "While most other registries only let you compile a list of all of the stuff you'll need for baby, Babylist goes a step further and lets you ask for help as well."
Advantages / Perks:
Free Hello Baby Box full of goodies for you AND baby
15% completion discount for one time use on any Babylist store order
Accepts returns within 9 months
Add meaningful gifts that can't be found in stores, such as home-prepared meals or even dog walking for your fur baby!
Link or transfer other registry items to Babylist
Drawbacks:
Cash funds are set up for registrants with U.S. bank accounts only
Free Shipping on orders $45 & Up
Cash funds are handled differently now on Babylist through PayPal.
Go to Babylist and create your Baby Registry!

#4 MyRegistry.com
MyRegisty.com streamlines the baby registry process. It's "your do-it-all baby registry resource," according to what to expect. When you create your registry with MyRegistry.com, you can add gifts from ANY store – anywhere in the world! How? It's super easy! Simply place the "Add to MyRegistry" button on your bookmarks bar. Then, just click the button to add any gift to your baby registry!
On the go? No problem! Use your smart phone to add gifts on the go. You can either scan barcodes or snap and upload photos with the MyRegistry app.
Need help organizing your baby registry wish list? MyRegistry.com makes it a breeze with their ultimate baby registry checklist! Select must-have baby items for your registry in categories, like Sleepy Time, Play Time, Newborn Essentials, and more!
Advantages / Perks:
Can add gifts from ANY store, anywhere!
Sync all your registries in one place
Drawbacks:
NO completion discount
While you can't return products to Myregistry.com, you should be able to return items to the specific store they were purchased from.
Cash Gifts? YES! Your guests have the option of giving you a cash gift. Simply set up a cash gift fund for anything you'd like, and it tastefully AND easily displays at the top of your registry. Cash-giving guests can send you cash gifts via a credit card or PayPal account. Fee: Paypal fees are now 2.5% per cash gift transaction, down from 2.9% + .30 per transaction. That means even more cash for you – woohoo! Check out all you need to know on MyRegistry.com's Cash Gifts FAQ page.
Join MyRegistry.com!
Store Specific Baby Registries – Add Items from That Particular Store ONLY
#5 buybuy BABY Registry
Did you know buybuy BABY is a member of the Bed Bath & Beyond family of brands? As such, Bed Bath & Beyond's exceptional customer service extends to buybuy BABY shoppers. And Today's Parent notes that if you receive Bed Bath & Beyond's popular 20 percent off coupons each month, they can also be redeemed at buybuy BABY! So why not consider creating a buybuy BABY registry, filled with everything you need to welcome baby to the world?
Advantages / Perks:
15% Completion Discount
Free Goody Bag with FREE samples, coupons, and a copy of their Registry Guide
Free shipping for your baby's first year when gifts purchased from your registry exceeds $1,500
Refer a friend – For each one who registers, you'll get $25 off a $100 in-store purchase.
Have a store near you? Meet with registry experts who can help you build and manage your registry. Find a store to book a free appointment!
Drawbacks:
Free Goody Bag is available in-store only, which is difficult if there's no store located in your area
Online purchase must total $39 for Free Standard Shipping
Create your buybuy BABY Registry!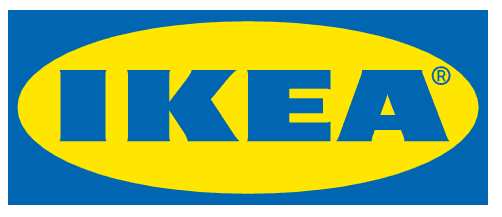 #6 IKEA Baby Registry
Celebrate the impending arrival of your new little one with an IKEA Baby Registry! Whether you need baby basics, like toys and wash cloths, or décor to furnish baby's nursery, IKEA has it. And you can ask for everything you need – all on the same list. Today's Parent says parents-to-be can create an IKEA baby gift registry "filled with modern and easy-on-the-wallet items." You can easily add items to your registry from IKEA-USA.com, or use IKEA's Gift Registry app to manage your registry on the go.
Need some baby registry inspiration? Check out IKEA's 20 top picks of must-have items for your newest family member!
Advantages / Perks:
Gift Cards Available
Features a Variety of Baby Care Products & Furnishings
Signing up is easy! Once you join the free IKEA Family loyalty program, you can set up your registry and choose from a variety of convenient ways to add products to your baby registry wish list.
Drawbacks:
Only available in U.S.
No Completion Discount
Create your IKEA Baby Registry!

#7 West Elm
Find your nursery basics in one place at West Elm! Select items from their family of brands, while managing them all in one place with The ONE Registry. There's so much to choose from with West Elm's baby and kids collection, or from their sister brand, Pottery Barn Baby. You'll have everything you need to welcome baby home – from crib sheets and blankets to expertly crafted furniture and much more! You can create your registry online or at any West Elm store.
Advantages / Perks:
15% Completion Discount
Group Gifting
Earn 10% back in Reward Dollars, or opt for 12 months special financing on purchases of $750 or more when you shop with your West Elm card
Gift Cards, including Group Gift Cards, can be used toward any of their brands
Exclusive Events – Select stores offer fun events with free refreshments, giveaways, and more!
Drawbacks:
West Elm's registry is not available to international customers
Create your West Elm Registry!
See how a great online baby shower works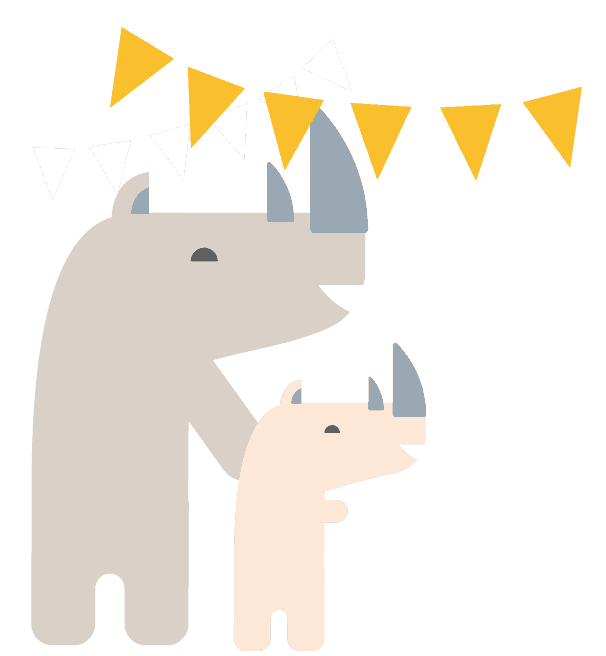 Wondering What Items to Include on Your Baby Registry?
Check out this helpful YouTube video! And this video offers What-Not-to-Do Baby Registry tips from a first-time mom.
The best way to go about this is to first make a list of "baby essential products." Before considering brands and different options, just think about the products, or even product categories that you are interested in. Start broad, with all the essentials, and then narrow in on each option. For example, if you know you need a crib mattress or a high chair, simply write each category on a list, and fill up your list until you have all the main categories. From there, you can survey the options available.
Putting it All Together for The Best Decision
If you are overwhelmed by all of the options available to you in terms of choosing a baby registry, know that you are not alone! There are so many options out there for new parents that choosing a direction can be daunting.
For our final piece of advice, know that it is all about you. Many of these registries offer similar perks and services. So, if you see one that works for you, go for it! At the end of the day, most of what is possible with one registry is possible with another, so best not to stress about it all that much. Make a list of factors most important to you, and then pick an option from our list above.
Conclusion
We hope you enjoyed our Best Baby Registry Guide. Before choosing your baby registry, it may be helpful to make a list of baby care items you hope to receive. Jotting down a Baby Registry Pros vs. Cons list can also make the decision-making process much easier. And remember, you don't have to pick just one registry! There may be two – or more! – that check all your baby registry boxes. (Just don't overdo it – your gift-giving friends and family will thank you if you keep it simple.)
The important thing is to choose the baby registry that works best for you. Oh, yes, and to have fun creating a registry "wish list" for your new little one!