Welcome to the 21st century, where the days of women-only baby showers are far behind us. These days, everyone wants to celebrate the impending arrival of a bundle of joy, and co-ed baby showers are increasing in popularity.
So you want to throw a co-ed shower, but you aren't sure how to get started? Maybe you're wondering, "Can I have a co-ed baby shower? How do I have a co-ed baby shower?" Never fear — at WebBabyShower, the No. 1 market leader in virtual baby showers, we have your back. We make hosting virtual baby showers (a necessity in this day and age) a fun, unique, and joyful experience for everyone involved.
Now let's get to the good stuff: how to throw a co-ed baby shower that'll have your loved ones gushing for weeks to come.
What Is a Co-Ed Baby Shower?
We've all seen the typical baby shower set-up: Mom-to-be is surrounded by her best girlfriends and female family members. She opens gift after gift as everyone fawns over the precious onesies, bibs, bottles, and diaper cake. There's nary a dude in sight. These days, however, we do things a little differently. Co-ed baby showers — baby showers where all people are encouraged to attend — are a thing now! At a co-ed shower, everyone gets to celebrate and have a great time. More guests equals more love, more fun, and more memories!
We love co-ed baby showers, and we can help you make yours incredible. WebBabyShower helps people throw the virtual baby showers parents-to-be have dreamed of! We help with everything: set-up, customizable invitations (with unlimited sending and tracking), Facebook invites, a gift registry page, and so much more. We even have co-ed themes that everyone will love. Virtual baby showers are a great way to reduce the number of guests, cut the costs involved with hosting a baby shower, and throw a truly inclusive co-ed baby shower. Parents-to-be deserve to have the best shower possible, and we help make that happen.
Should I Have a Co-Ed Baby Shower?
Not everyone is immediately comfortable bucking tradition, so our biggest advice here is to ask the parents-to-be if a co-ed baby showeris something they would be comfortable with before doing any planning. This is, after all, their big day — you want to make sure you are celebrating the growing family in a way that they want. If there are old-fashioned family members involved, they may not feel comfortable with a co-ed baby shower… but again, it's all about the parents-to-be. You should consult with them before planning a baby shower where both men and women are invited. If you need a little more help deciding, let's take a look at some of the pros and cons of hosting a co-ed shower.
Pros
Many adult women have attended at least one baby shower in their lifetime, but it's uncharted territory for most men. Luckily for everyone involved, there are some really hilarious baby shower games that new dads and their friends can enjoy. Grab a couple of baby dolls and have a contest to see which dad can diaper the baby the fastest, or for something really funny, try Pregnant Twister, where baby shower guests stick balloons up their shirts and play Twister.
The more, the merrier! If the parents-to-be love a good party, a co-ed baby shower might be just the thing.
Some women feel uncomfortable being in the spotlight, especially when it comes to receiving and opening presents. If the mom-to-be is an introvert, she might not want a lot of attention, so having her partner there may help her feel more comfortable.
One of the best parts of a traditional baby shower is soaking up advice from moms who have been there — and there's always plenty to go around. There's no reason for dad to miss out on this wisdom; inviting more seasoned dads to the party allows the dad-to-be to soak up some much-needed advice from others who've been in his shoes.
Cons
More people does mean a less intimate gathering. Consider the couple: Did they have a small wedding? Are they homebodies? Do they have a close-knit group of friends or a large smattering of pals? If the parents-to-be would rather have something small, a co-ed baby shower might not be as appealing.
If you're hosting an in-person event, having a co-ed baby shower obviously means a larger guest list, which translates to more food, more baby shower favors, more cutlery — you get the point. A larger shower is more expensive unless you're throwing a WebBabyShower — then it's super cost-effective!
Some family members might balk at the idea of a co-ed shower. We ultimately advise taking the wishes of the parents-to-be above the wishes of anyone else, but this is an issue you might run into.
Co-Ed Baby Shower Etiquette
Now might be a good time for a baby shower etiquette refresher. Just like with any social gathering (even remote ones!), there are some things for guests to keep in mind when it comes to co-ed baby shower etiquette.

For the Guests
If you've attended a lot of traditional baby showers, you'll know that the new mom often gets pampered. With a co-ed baby shower, make sure those relaxing gifts include dad, too! Think restaurant gift cards, money for date nights, or a couple's massage.
This goes without saying, but be respectful! If you find a co-ed baby shower a little unusual, we advise just rolling with the punches and enjoying the party. You've been invited as a guest to a huge moment in the couple's life. Remember that the day is about them and that sweet baby!
Make sure to mingle. They say birds of a feather flock together, but resist the temptation to stick with people of your own gender. This is a perfect opportunity to chat with a lot of people and make new friends.
Ladies, keep in mind that men might not love hearing all the details of labor and delivery. Save those war stories for when it's just you and your girlfriends.
For the Hosts
As we mentioned before, if you're thinking of hosting a co-ed baby shower for a friend or family member, make sure that both mom and dad are cool with it!
When designing and sending invitations, make sure you specify that the party is a co-ed baby shower. Most people expect these gatherings to be women-only, so if you don't clearly state on the invitation that men are invited, you may end up with a women-only shower even if that wasn't your intention! This also gives people the opportunity to get comfortable with the idea of a co-ed baby shower before the event.
Don't forget the drinks! At a baby shower with just the mom-to-be as the guest of honor, there usually aren't cocktails, but with a co-ed shower, both mom and dad will be there… plus all of dad's friends. Consider having all types of drinks — both with and without alcohol.
In the same vein, keep your guests in mind when planning a menu. Now, we aren't saying men don't enjoy finger foods and feta pasta, but it's generally best to know your audience. If the dad-to-be and his friends are more traditional, burgers and fries might go over better than bruschetta and elaborate fruit trays.
Think about all of your guests when choosing party favors. Don't just pick them with the women in mind. Great co-ed baby shower party favor ideas include customized drink coozies, coffee, chocolates, mugs, and potted plants.
Make sure you're keeping your budget in check. A co-ed shower means more guests, and your expenses can add up quickly. (Remember, that guest list cost can be slashed significantly with a virtual baby shower!)
Consider recruiting one of the dad-to-be's friends as a co-host — he may be able to give you insight into what guys actually look for in a party to ensure yours is a success and is inclusive to everyone attending.
The Best Co-Ed Baby Shower Themes
Let's talk about one of the most fun parts of planning a baby shower: the theme! There are so many clever, creative, and cute ways to decorate for a co-ed baby shower. WebBabyShower has a little something for everyone. Here's a look at a few of our favorite virtual baby shower themes that we offer that are ideal for a co-ed shower. These ready-made themes are perfect for your personal WebBabyShower website and e-mail invitations!
Nursery Jungle
It's a jungle out there! This precious baby shower theme features a soft color palette that's perfect for co-ed parties. Cute critters make this theme extra adorable, especially for animal lovers.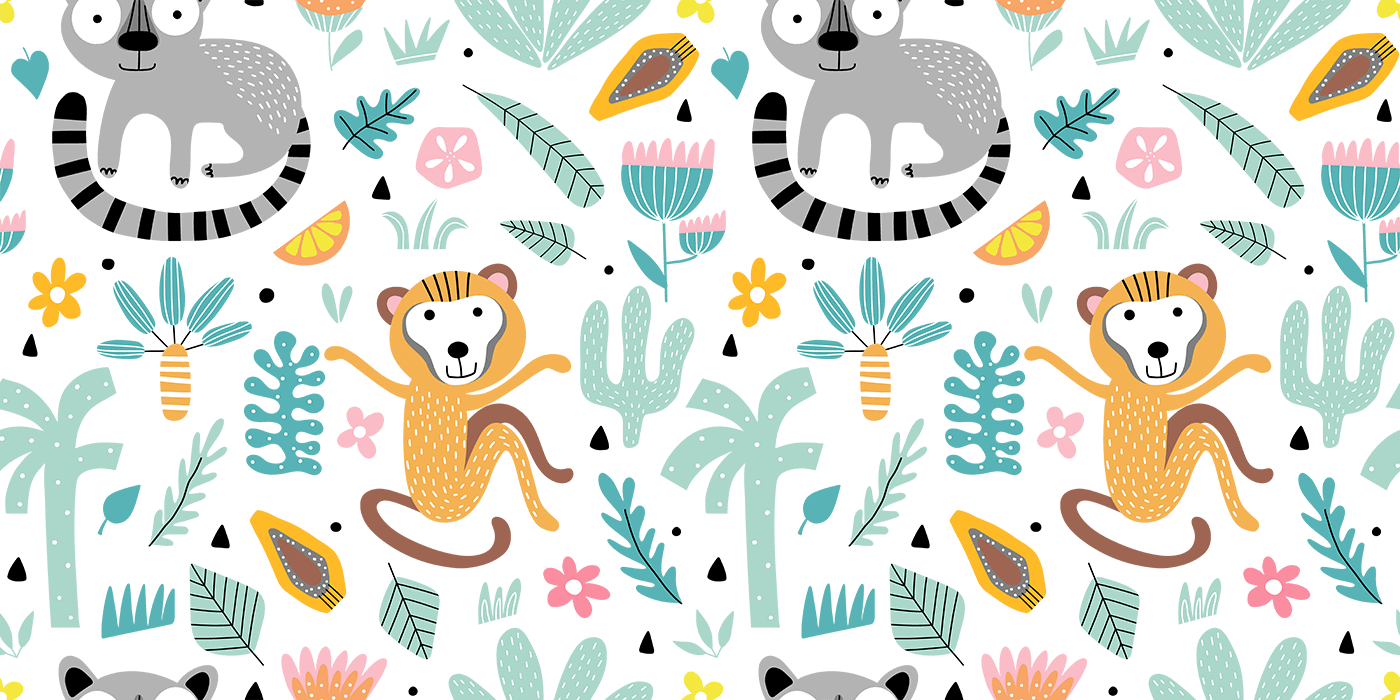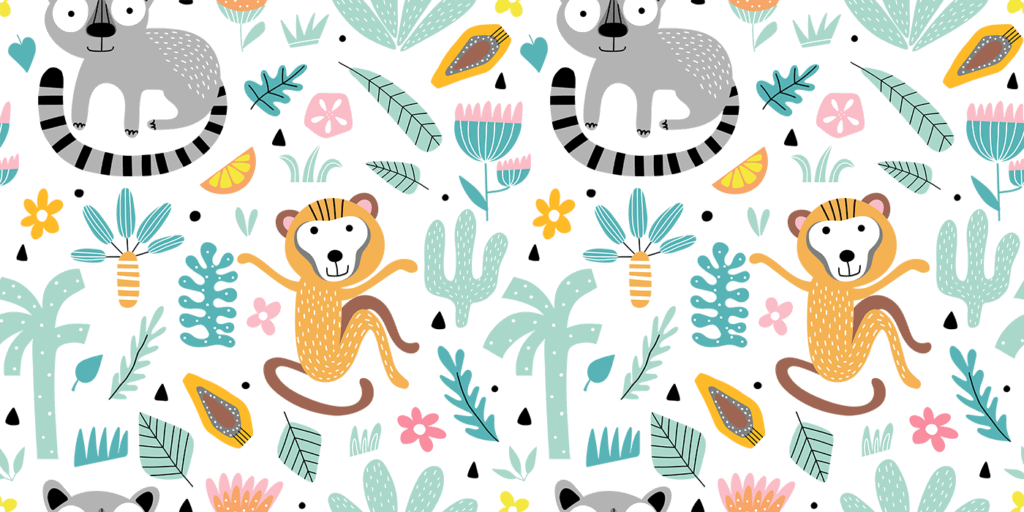 Flying Elephants
Another cute gender-neutral theme we offer is the "Flying Elephants" theme. It features a palette of soft greens, blues, and pinks — perfect for both parents-to-be who know the sex of their baby and those who are waiting until the baby's birth to find out!
African Lions
For an adventure-loving baby shower theme, try "African Lions." These lovely lions have just a touch of mischief to them, just like that sweet baby will no doubt have one day.
If you're more of a DIYer when it comes to decor, we're also crazy about these adorable themes on Pinterest:
Taco 'Bout a Baby
Who doesn't love tacos? We're picturing a taco bar, virgin margaritas, bright colors… the possibilities are endless!
S'More Love
This would be a really cute theme for an outdoor baby shower. Bonus points if you can manage an actual fire pit and a DIY s'mores station.
Slice Slice Baby
For pizza lovers, this "Slice Slice Baby" shower theme is too perfect. Why not set up a build-your-own-pizza station!
Fun Co-Ed Baby Shower Games
What's a baby shower without some fun and silliness? A co-ed baby shower has the unique opportunity to involve men in funny games that will have everyone in stitches. We love baby shower games, but we encourage lots of originality when planning them. Ditch the diaper-sniffing and belly-measuring, and get your guests involved in some of these fun games that have the potential for lots of laughter.
Battle of the Sexes
For a little friendly competition, whip up a trivia game that's perfect for remote baby showers. The night before the party, do a little Googling and come up with baby and pregnancy-related questions: What was the No. 1 name for a baby girl last year? What is the technical name for baby poop? How many weeks does the average pregnancy last? Then divide everyone into two teams, having men and women compete to see who really knows their stuff! The team that wins will not only get a prize, but bragging rights.
Name That (Baby) Tune
Quick — how many songs can you think of with the word "baby" in the title? Divide guests into teams again (teams of four or five should work) and set a timer. See how many songs each team can think of with the word "baby" in the title before time runs out. Whichever team gets the most songs wins! For a fun variation on this game, you can try other baby-related words like "mom/mama," "dad/daddy," "son," "daughter," "kid," "child," etc. Get creative and have fun with this one!
Co-Ed Baby Shower Game Alternatives
Some people just don't vibe with baby shower games, and that's okay! If you have some shy guests — or even shy parents-to-be — have some fun game alternatives ready so the party doesn't lose steam. Here are a few ideas:
A photo booth: These are always a hit. Use a fun table cloth or blanket as a backdrop, snag some fun, baby shower-themed props from a local party store, and set up a photo booth for people to take silly photos. Display a special, shower-specific hashtag and encourage guests to use the hashtag when posting to social media so the parents-to-be can see what their friends were up to!
Unstructured games: If you're hosting at home and have a yard, set up a bean bag-tossing station or a similarly casual area for folks to mingle and have fun in a less structured way.
Karaoke: If the guest list is full of divas, this is the perfect party activity.
The Perfect Co-Ed Baby Shower Venue
Virtual baby showers exploded in popularity during the pandemic, and rightly so. Even in the midst of lockdowns and mandates, people from all across the country were still able to gather and celebrate the parents-to-be. While COVID-19 restrictions are now lifted in many areas, some places still have guest limits, mask mandates, and other policies in effect. So be sure to consider these factors, as well as your budget and the needs of your guests, when choosing a baby shower venue.
Whether you choose to do an in-person baby shower or a hybrid in-person/remote shower, you still need a place to celebrate! We recommend doing research on a variety of venues to ensure the space you choose can accommodate your guest list and your technological needs (if you're doing a virtual shower, you'll need a good internet connection!). Here are a few co-ed baby shower venue ideas.
Your Home
There's no place like home! You can throw an incredible co-ed baby shower without setting foot outside your living room, and at WebBabyShower, we make it easier than ever to host people both near and far. When you sign up for a virtual baby shower, you get:
A ready-to-go setup: Quickly and easily set up your WebBabyShower site with the theme of your choice. All you have to do is add photos, videos, and a personal message. Then start inviting people!
A fully customizable shower (including customizable invitations): WebBabyShower makes customizing your remote baby shower easy. Whether you select a pre-designed theme or create your own, the only limit is your own creativity!
Unlimited invitations: We're not talking a one-and-done RSVP email — with WebBabyShower, you get unlimited correspondence. Update your guests with game instructions, announcements, and photos after the baby is born!
Invitation tracking: No more wondering who got your email. WebBabyShower features e-mail tracking so you can see who's attending the shower and who you need to follow up with.
Facebook invites: What's a good 21st century co-ed baby shower without social media? Use Facebook to send invitations to people whose email addresses you don't know.
With a WebBabyShower, it's easy to combine in-person attendees and virtual guests. Embracing a virtual baby shower helps cut costs and opens the door to guests who may not have been able to attend in person. Hosting a baby shower at home is an excellent choice especially if you don't have a big budget.
Community Center
For in-person or hybrid co-ed baby showers, one good venue to explore is your local community center. A space like this is typically more affordable than something like a restaurant, though you do have to provide your own food, drinks, and decor. The good news is that most community centers have Wi-Fi, so you can easily include a virtual shower element for your remote guests! Make sure you also ask them about their alcohol policy — some community spaces do not allow liquor, beer, or wine.
A Neighborhood Clubhouse
If you belong to an HOA, live in a condo, or rent an apartment, it's likely that there is a community or neighborhood clubhouse at your disposal. Like a community center, this is often a more affordable option. If you pay HOA dues, use of the clubhouse is likely included; if you rent, clubhouse fees are often wrapped into your monthly payment. Contact your HOA president or apartment complex manager to inquire about using the space for a baby shower. Make sure to ask about the things we've already covered like Wi-Fi, alcohol and food policies, and guest capacity.
The Great Outdoors
The weather's getting warmer, and it's safe to say we're all a little tired of being inside all the time. Now that COVID-19 restrictions are being lifted, choosing an outdoor venue for your co-ed baby shower is a great way to embrace the season's offerings while still keeping everyone safe.
Whether you choose an outdoor venue like a park, a picnic area, or your own backyard, an outdoor shower is the perfect way to allow people to feel close while still staying safe. Outdoor showers also allow for a whole new world of games that can't be played inside. Make sure you add a few extra things to your arsenal like bug spray, sunscreen, and food that doesn't require a lot of cooling. Fresh fruits, veggies, and finger sandwiches are always a good choice for an outdoor event. If you host an outdoor shower at your home and have a grill, this is a perfect opportunity to put some of the dad-to-be's friends to work — assign one as the grillmaster and have hamburgers and hot dogs. Delish!
With proper planning, you can still hold a virtual event at the same time! Just make sure you have a laptop, cables, speakers, and, obviously, a Wi-Fi connection.
Say Yes to Virtual Co-Ed Baby Showers
While co-ed baby showers might not be traditional, we love the idea of having as many people in attendance to shower new parents-to-be with love. Expecting a baby is such a special time; who wouldn't want to share that joy with as many people as possible? And let's face it — we all could use as much human interaction as possible these days.
With times changing and traditional norms being challenged, there's never been a better time to host a co-ed baby shower. Co-ed showers ensure that both the parents-to-be and their baby are pampered and treated with as much love as possible. A co-ed shower means more people, which equals more love! At WebBabyShower, we want to help you throw the best, most inclusive co-ed baby shower ever and give the parents-to-be the celebration they deserve. We're dedicated to making things as easy as possible so you can focus on having a baby shower that everyone — especially the expecting parents — will love. It's never been easier to throw a great co-ed shower.