Having a fun and socially-distanced baby shower should feel just as exciting and song engaging as a typical one. This includes incorporating (somewhat) new and exciting games suggestions for a socially distanced baby shower. With just a few tweaks and alterations, you can enjoy some of your favorite baby shower games virtually, creating a fun and unique online baby shower that feels just like the real thing…or as close as possible as you can get to one, anyway. After all, what is a baby shower without the element of fun and games?
Just as you can have a gift registry set up so guests can order gifts to be sent to the parents-to-be prior to the event, you can also enjoy one highly-anticipated activity associated with baby showers: the party games! Just because you are not in the same room with everyone else doesn't mean you can't enjoy a few games to support the festivities. Baby shower games you can play virtually or via zoom will not disappoint you!
While you may think hosting a virtual baby shower could be awkward (just like choosing a zoom background for your shower) and perhaps even a bit challenging, this could not be further from the truth. We understand you might have a few reservations about hosting an online baby shower, but rest assured, it can be equally fun as a traditional one and perhaps even more so in new and surprising ways! While there may be a few guessing games at the party, we have eliminated the guesswork here to make this event as seamless and enjoyable as possible for everyone.
Virtual Baby Shower Games
Below is a quick list of some great easy games to play at a virtual shower, read on for more information on these great games and FREE game virtual slideshow!
The Guessing Game – Guests will guess answers to questions only mom knows!
Virtual Scavenger hunt – Guests have to find items around their house within a time limit.
Guess that Baby Tune – Guests listen to songs and have to guess the artist and song title.
The Price is Right – Guests have to guess popular baby item prices.
How to Play Online Baby Shower Games
After comparing a few online services, such as Google Meet, Facebook Live, and Zoom, we found that Zoom provides an easy-to-navigate platform that allows you to set up a free personal account. It is much easier than you might think! Through its video conferencing computer program and app, you can invite your baby shower guests to come to the party and celebrate via their devices from the comfort of their own homes.
While Google Meet can stream events for up to 100,000 viewers, we doubt your remote baby shower will be that well-attended! Through its live stream, however, up to 250 people can participate in the event. Google Meet, however, tends to be a better platform for seminars, talks, and events such as employee training sessions.
Side-by-side, Zoom's streaming application allows participants a more active online engagement experience. While Google Meet can accommodate more guests, it does not offer the YouTube and Facebook Live integrations that Zoom does that ensure guests can view the event from almost anywhere.1
For an event that requires audience engagement, such as your upcoming remote baby shower, Zoom is the more practical choice. It simply offers a new way to have fun online…for free!
You can even host up to 100 people on the platform free of charge. However, for your online baby shower, we recommend a more intimate group to encourage interaction among the guests in a meaningful and memorable way. In other words, it can seem more like a one-on-one experience for them at certain times throughout the party.
Guests can virtually attend the remote baby shower either through their smartphones or computers. (And on a side note, if you have a few guests who are not very tech-savvy, offer to give them a call and help them get set up and familiar with how the process works.)
Zoom streaming also makes it easy to keep the event on track. As the host, you can mute and unmute guests and enable video and audio functions. All attendees can easily interact. Even before the online shower, you can customize invitations through emails.
Zoom Shower Games at WebBabyShower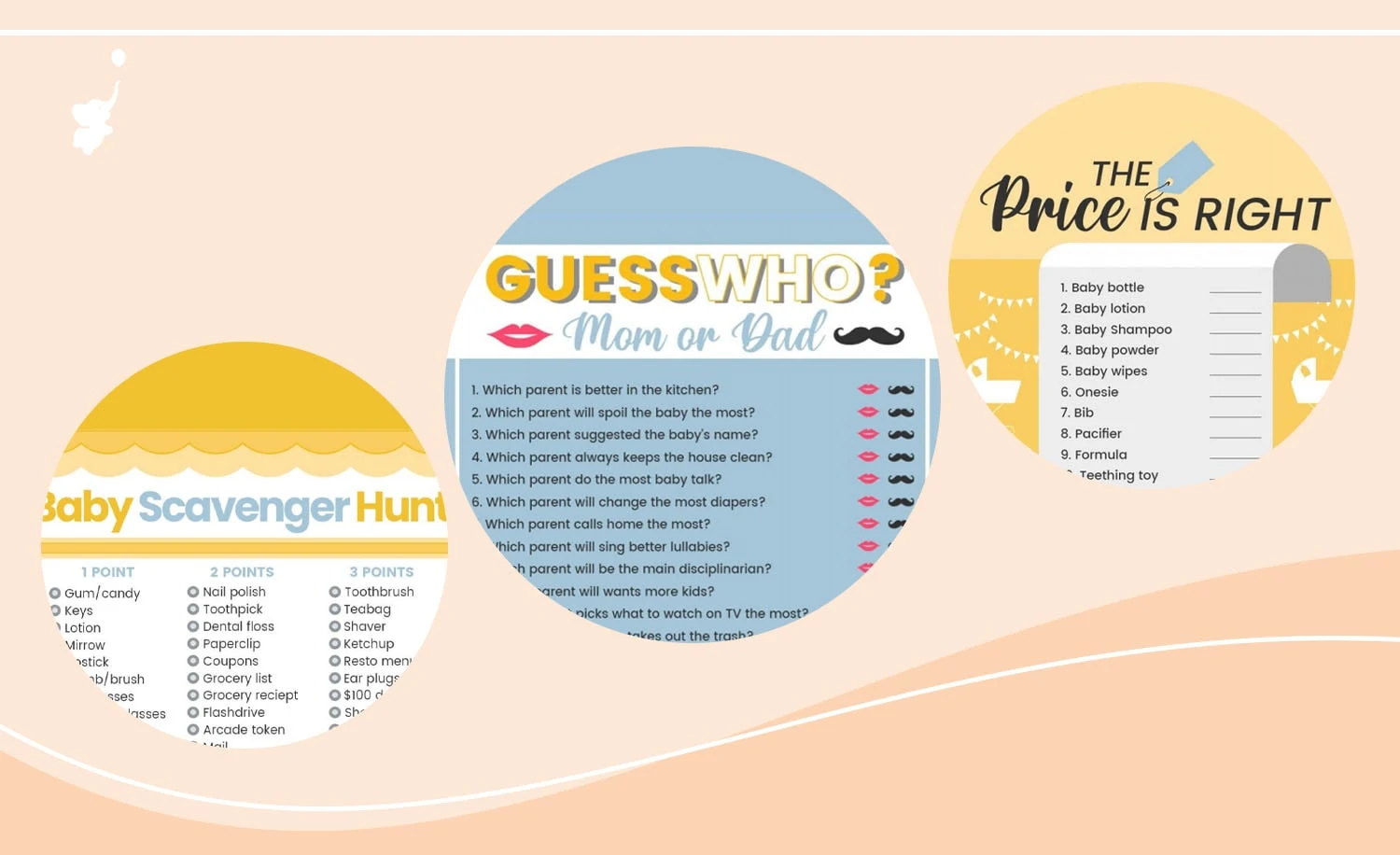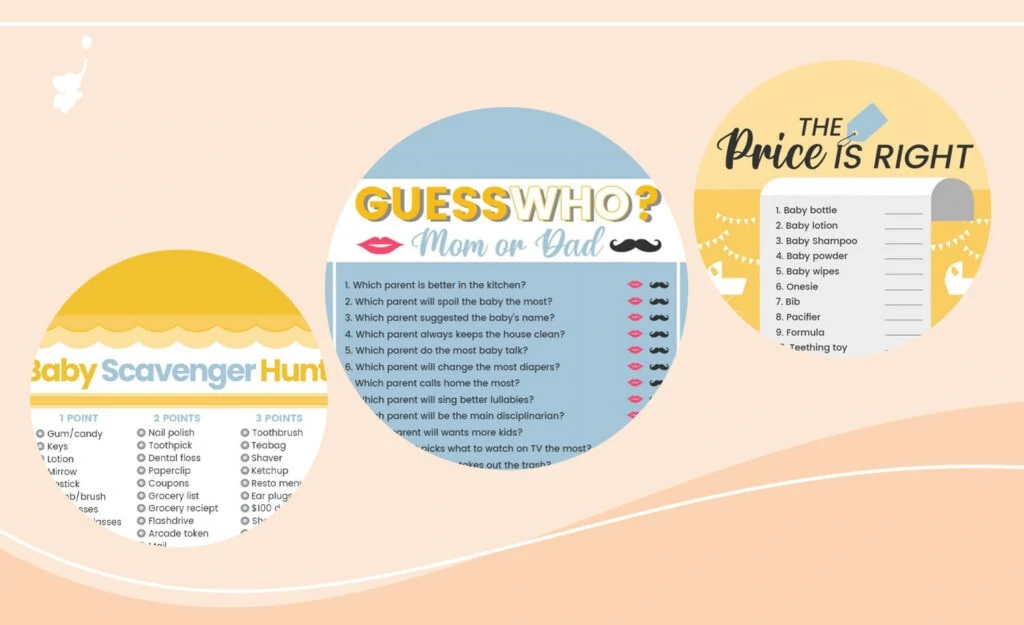 If you need some help organizing your Zoom call, the experts at WebBabyShower are on hand to help. We help you plan not only the perfect virtual baby shower, but we also help to make it fun, unique, joyful and memorable.
Plus, at WebBabyShower, we have a variety of games right at your fingertips you can incorporate directly into your remote baby shower, saving you the hassle of finding the best ones. Translation? We have done the work for you so all you have to do is enjoy and have fun.
These games can be played live or anytime you have guests visit your WebBabyShower website, and we have a live scoreboard for some friendly competition as well!

Choosing the right games to play at your long-distance baby shower is important. These online baby shower games you choose to play should not only get all your guests involved but also give them the opportunity to enjoy such a unique experience. With the help of the WebBabyShower platform, this will be as easy as 1-2-3.
Throw a Virtual Baby Shower So That Everyone Can Celebrate!
• Free Trial – 7 Day Refund for any reason
• Only 1 Minute Setup!
• 20+ Custom Themes & Matching Invites
• Use Any Online Registries You Want
• Send Unlimited Matching Invites and Updates
• Private Video Hosting for everyone
• Baby Shower Games with Scoreboards, Give Prizes!
Build Your Shower
---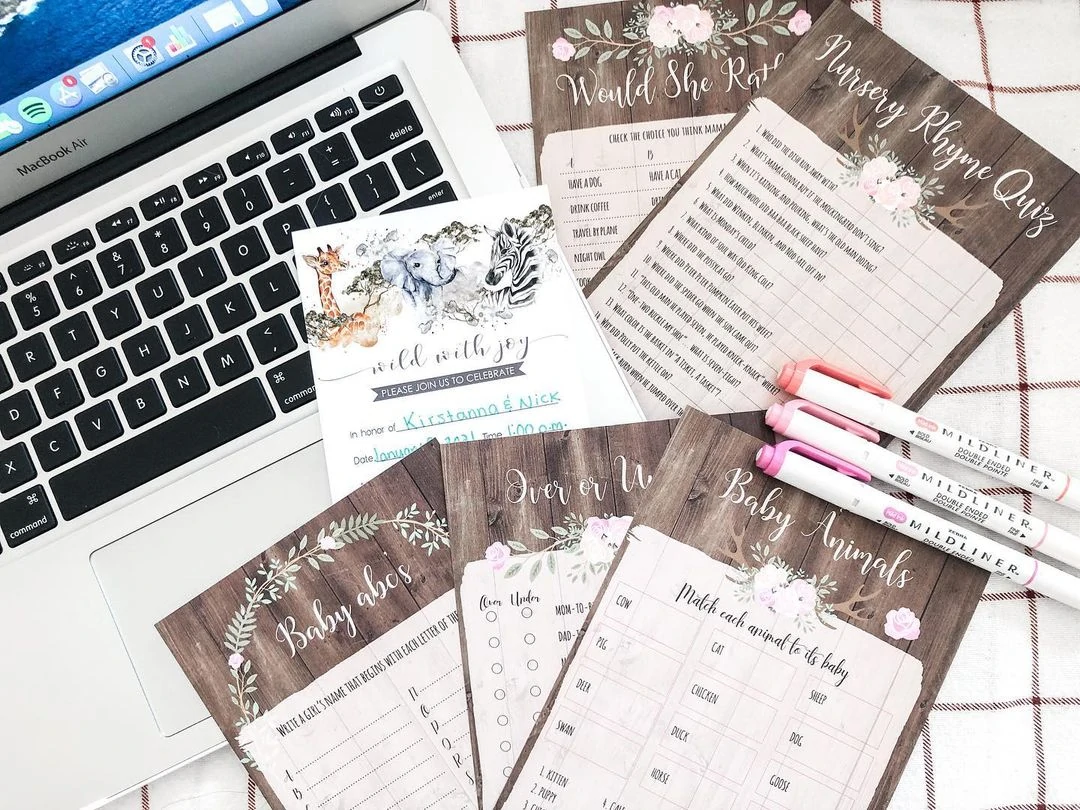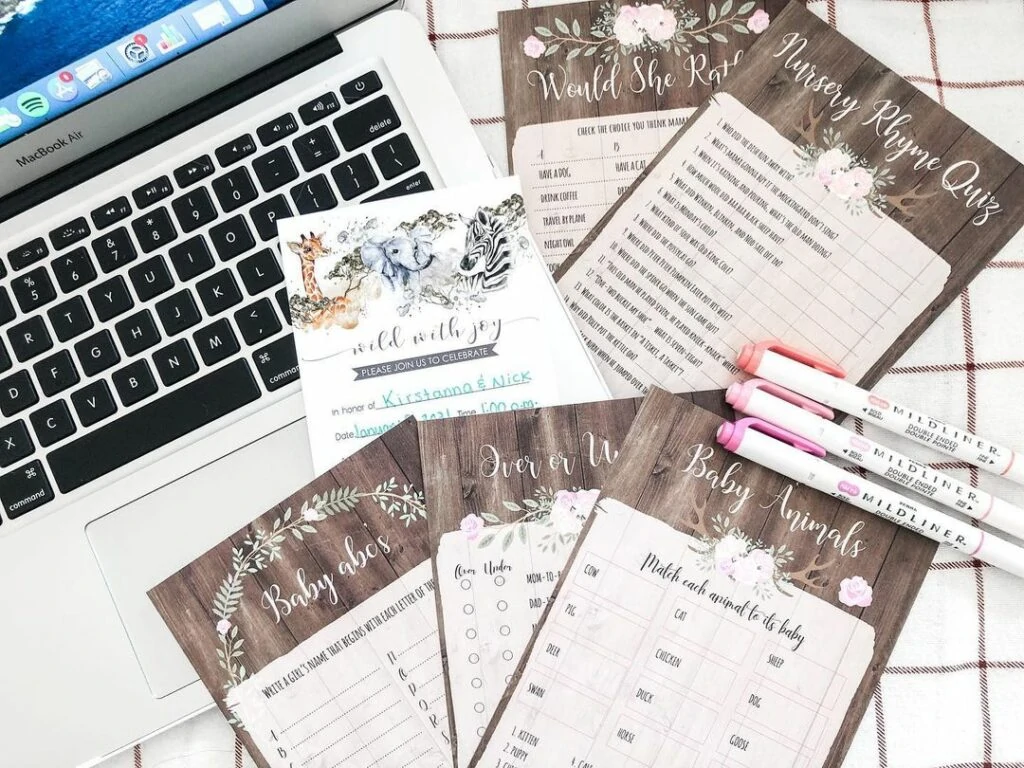 The Best Virtual Baby Shower Games to Play on Zoom…and They're Free!
The Guessing Game
This game requires the mom to answer a list of baby-related questions before the online shower that the guests have to guess the answer to.
Sample questions include:
*What did you crave the most during your pregnancy?
*How much do you think the baby will weigh?
*What has been the most exciting month of the pregnancy?
If the parents haven't revealed the gender of the baby, you could ask guests to guess what it is. This is made simple with Zoom's online poll feature: how to create a poll in Zoom.
Virtual scavenger hunt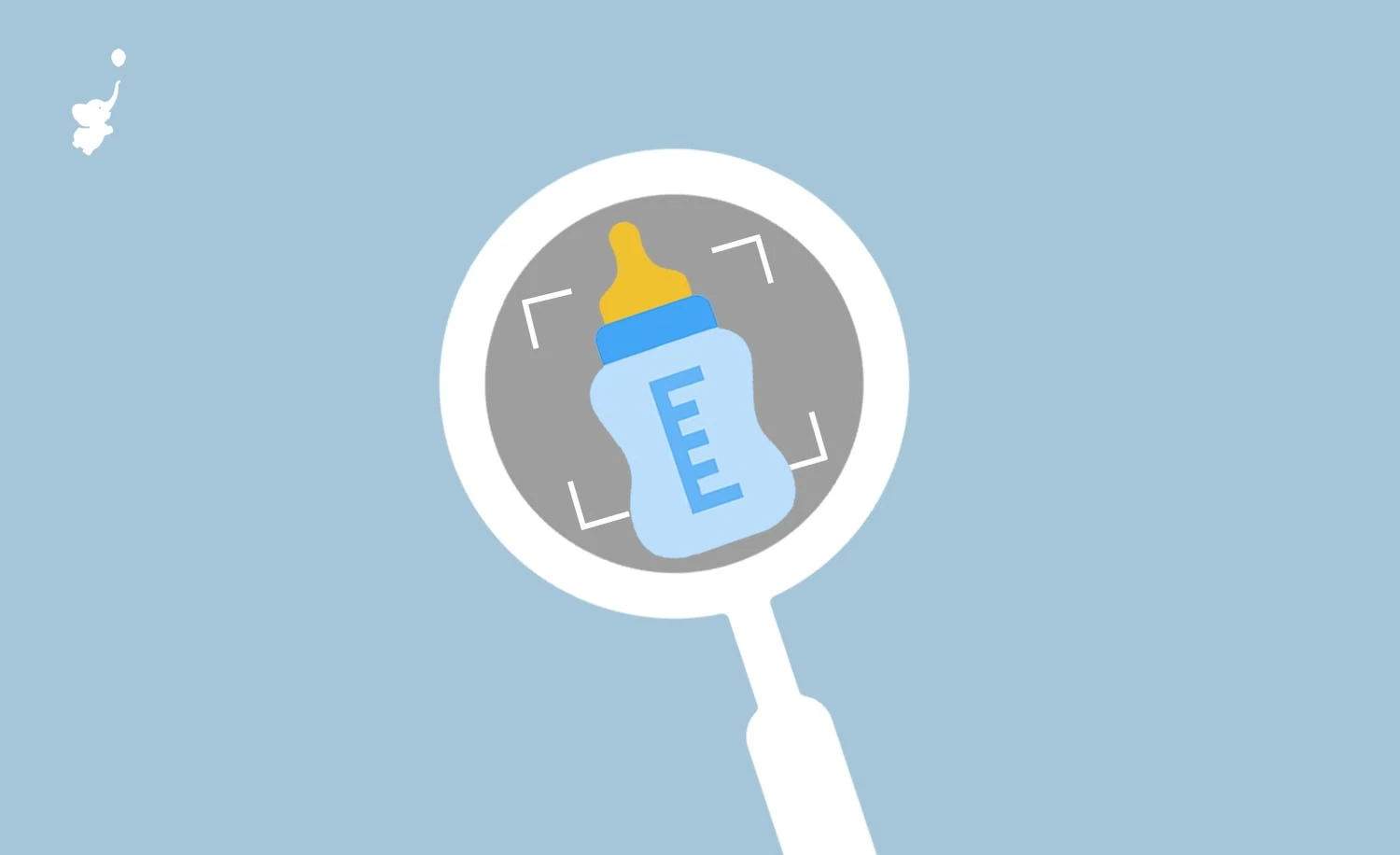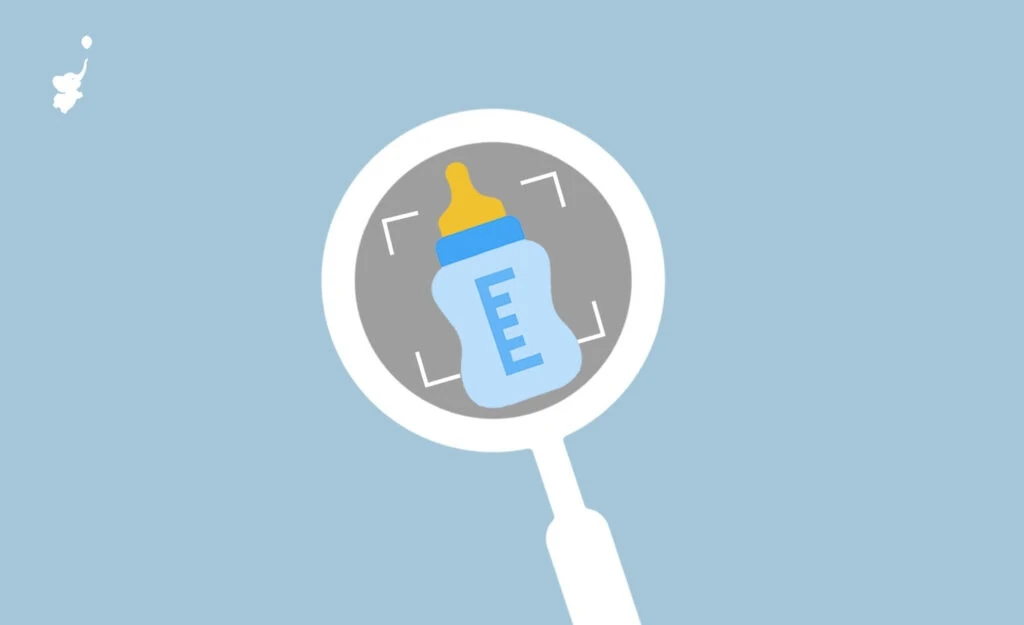 A scavenger hunt is a great way to get your guests engaged. It's all quite simple, too. The host has a list of baby items the new parents will need. Guests simply have to find the items in their home. Yes, they will have to get up and move, but that just adds to the fun. To begin, start with the word bottle. The first five guests who find a bottle and return to the camera make it to the next round. Each round introduces a new item to find and the game will continue until by process of elimination, you have a winner. Some items to look for include lotion, blanket, shampoo, bottle, and toy.
To make things super simple we've made an awesome interactive google slide version of this game to download on this page, it's easy to play during a Zom call by the host simply sharing your screen once they start the slideshow!
Guess that Baby Tune
This could be the hit of the party! Have guests "sing" a popular song using only the word "do." The other partygoers have to guess the title of the song. To keep it even more engaging, stick to songs that have the word "baby" in them. Read more about this awesome game here.
The Price is Right
Have fun testing guests' knowledge of what it costs to have a baby. You can use items from the parents' baby registry or just create a list of common baby items. Guests will need to have access to a pen and paper for this game. Give them about a minute to come up with their guesses on what the prices of these items are. Then they must all display those guesses on the screen at the same time.
For an easy virtual version, you can download our awesome interactive Price is Right slide show by clicking the button under Get Your Free Zoom Baby Shower Games Now earlier in this article.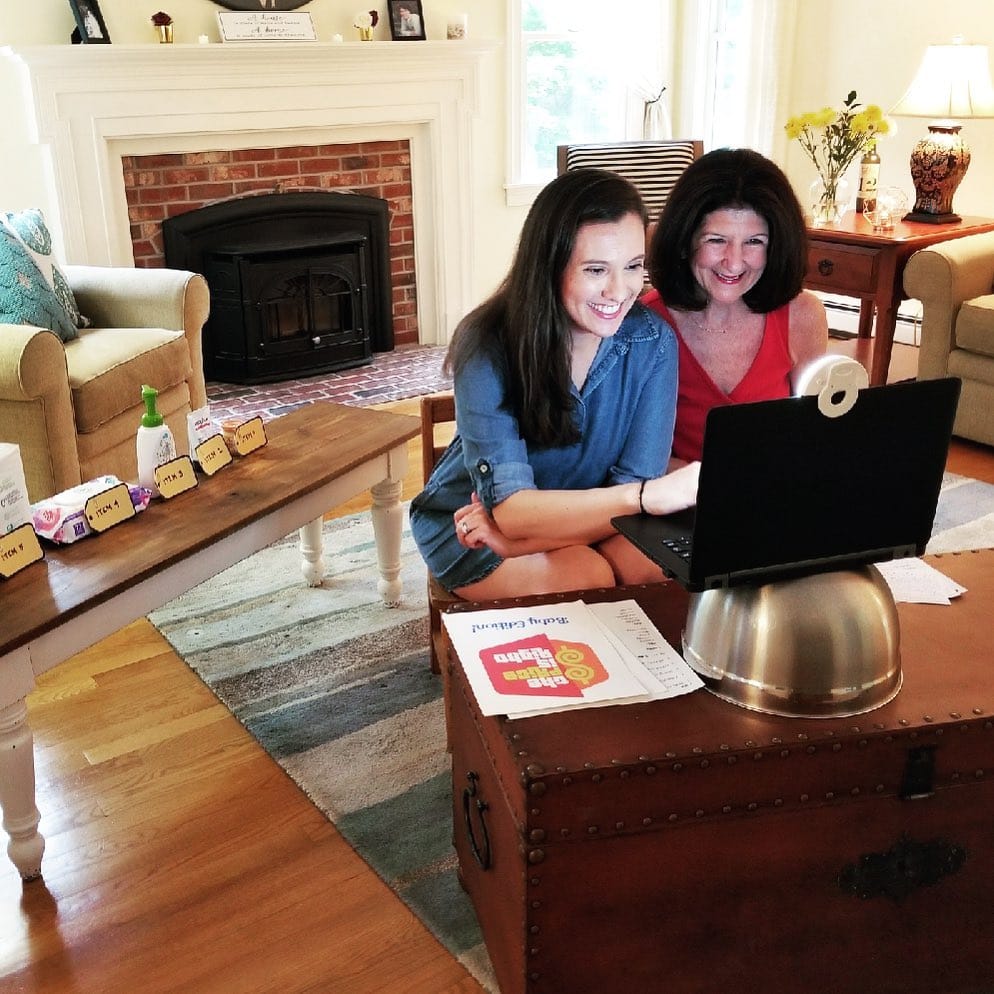 Don't say the Word "Baby"
The don't say baby game is super easy to start but pretty challenging to win. At the beginning of the remote baby shower, set forth the rule that no one can say the word "baby" throughout the event. The guest who first calls out someone who does say it gets a point. The guest with the most points at the end of the virtual baby shower wins.
Which Parent Game AKA Guess who
This is played like a "who's who" game. The parents-to-be answer a series of questions ahead-of-time, such as "Who will be the strictest parent?", "Who was the biggest baby at birth?" and "How many kids do you want?" etc. Guests respond by raising their hand to vote for either Mom or Dad. Whichever parent outsmarted the partygoers is the winner.
Celebrity Parent Charades
Have fun matching famous mothers with their creative baby names. To make this work through an online service like Zoom, each guest has a celebrity name (preferably given to them ahead of time) to impersonate. They begin by saying, "My child's name is…" without using the actual name of the celebrity themselves. If you don't want to assign the names ahead of time, use Zoom's private message option to send each guest a name at the start of their turn.
Other Free Zoom Games Worth Mentioning
Baby Jeopardy
One game that works so well on Zoom is baby jeopardy; you can share an interactive Google slide during your party with ease on Zoom. Check out our resources for this great game here.
What's Your Advice?
While this is not necessarily a game, it does make a great add-on experience for the new parents. Ask guests to give advice for the new parents which can be recorded and saved for future reference.
Baby Shower Trivia
This is not a guessing game but it does require the guests to download the free Kahoot! app ahead of time or at least at the beginning of the virtual baby shower. You may want to do a bit of pre-planning before the event, but it is a new way to add more excitement to the gathering with a virtual baby shower trivia game.
Baby Prediction Submission
A fun guessing game, at the end of the virtual baby shower, have guests read aloud – or even just state in that moment – what they predict the birth date of the baby will be, along with the little one's anticipated birth weight and length. The host can either write down the responses or have the guests email them. Once the baby arrives, the one with the most correct answers can have a prize mailed to them.
See how a great online baby shower works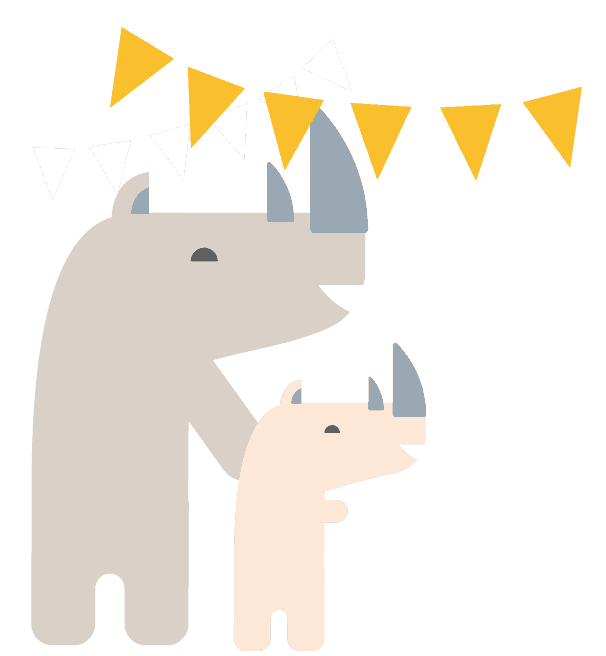 Keep Your Eye on the Prizes!
While this is purely optional, awarding prizes can still be part of the fun with your online baby shower. You can take advantage of the WebBabyShower invitation maker to send out emails to everyone announcing the winner after your Zoom call. Online gift cards are an easy and perfect choice for the prizes. Having the scoreboard for each game on our games page helps with the prizes too!
Go Get the Party Started!
We hope you enjoyed this list of exciting games to play at your upcoming virtual baby shower. Celebrating through an online service may seem a bit different, but it shouldn't ever be any less fun. Incorporating new and interesting baby shower games into the experience entertains the guests and keeps them actively involved with each other. It is the next best thing to being there and is as close to the real thing as you can possibly get.
If you have never experienced an online baby shower or don't even know where to start, WebBabyShower is the first step to take in creating the most memorable virtual baby shower possible. Plus, you get the added bonus of including friends and family who live far away and might not otherwise have been able to attend.