The Process Behind Choosing the Best Free Samples
New parents of 2023! Get ready for some exciting news! We're about to unveil a treasure trove of free baby product samples to make your parenting journey more enjoyable. Yep, you heard it right – companies are lining up to offer samples of baby products, and we've done the legwork to find the best.
Many well-known companies – like Target, Walmart, and Enfamil – offer free baby samples of formula, skincare goodies, clothing, and awesome baby gear to help you discover the best products for your little one. These samples are not only convenient, but they also save you some serious cash. Who says parenting has to be expensive?
We've scoured every nook and cranny to bring you a curated collection of the best free baby product samples for 2023. Next, we'll tell you all about the free samples, including their pros and cons, to help you select the best ones for your growing family.
Throw a Virtual Baby Shower so Everyone

Can Celebrate!

• Free Trial – 14-Day Refund for any reason
• Only 1 Minute Setup!
• 80+ Custom Themes & Matching Invites
• Use Any Online Registry
• Send Unlimited Invites and Updates
• Baby Shower Games with Scoreboards, Give Prizes!

Build Your Shower
---
Babylist Hello Baby Box
The Babylist Hello Baby Box is a thoughtfully curated box packed with an array of high-quality baby products from leading brands, making it an excellent introduction to essential items for your little one.
From adorable clothing and soft blankets to gentle skin care and feeding accessories, the Hello Baby Box gives you a wide array of products to try. The box's contents may vary depending on availability and other factors, but the estimated retail value of the items typically exceeds $100, which is pretty awesome for a free box!
The Babylist Hello Baby Box goes beyond just physical products, including coupons and product offers to help you save money. Many coupons are for the products you sample so that you can buy your favorites at a reduced price.
Pros of the Babylist Hello Baby Box
Includes products from both well-known and emerging brands so that you can discover new and innovative items
Can be obtained by creating a baby registry on Babylist, which offers additional benefits such as a completion discount and access to a wide range of baby products
The Hello Baby Box is delivered directly to your doorstep, saving time and effort
Cons of the Babylist Hello Baby Box
You have to make a $30 Babylist Shop purchase or someone else has to purchase a $30 item off your Babylist registry to be eligible for the Hello Baby Box
There is a limit of one Hello Baby Box per household per year, meaning you won't be able to get more boxes if you're having twins (or triplets, quadruplets, etc.)
You have to pay for shipping plus an additional surcharge if you live in Hawaii or Alaska
Amazon Welcome Box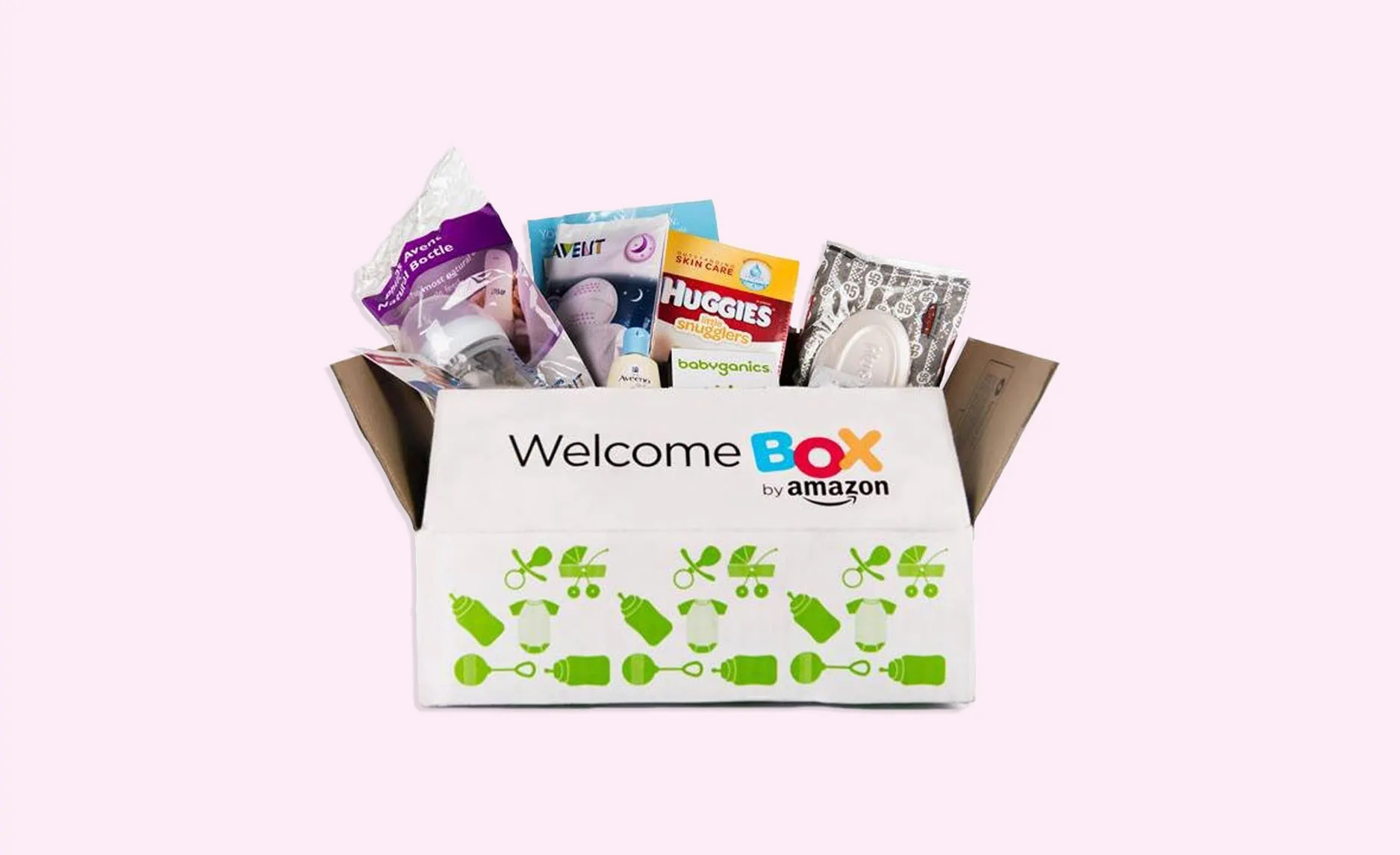 Amazon has every product under the sun, making the Amazon Welcome Box a fun option for parents who want to try various baby products from different brands. The Welcome Box is only available to Prime Members, and you must complete a few requirements before you are eligible. However, the benefits outweigh the costs, with Amazon shipping a variety of their top-rated baby products directly to your doorstep.
While the contents of the Welcome Box are typically valued at over $35, the items included vary based on Amazon's availability and the season. Some customers have reported receiving boxes with higher-value items, such as bottles, diapers, and baby clothes, while others have received boxes with smaller samples, such as wipes and lotions.
Pros of the Amazon Welcome Box
Includes products from popular and trusted brands, allowing you to discover new favorites
The Welcome Box is delivered to your home, so you don't have to worry about going to a physical store
Making an Amazon baby registry has additional perks, such as a completion discount and access to a wide range of baby products
Cons of the Amazon Welcome Box
You must be an Amazon Prime Member to receive the Welcome Box
You (or a loved one) are required to make a $10 registry purchase to receive the Welcome Box
If you live in Alaska, Hawaii, Puerto Rico, or the U.S. Territories, you aren't eligible for the Welcome Box
Enfamil Family Beginnings Program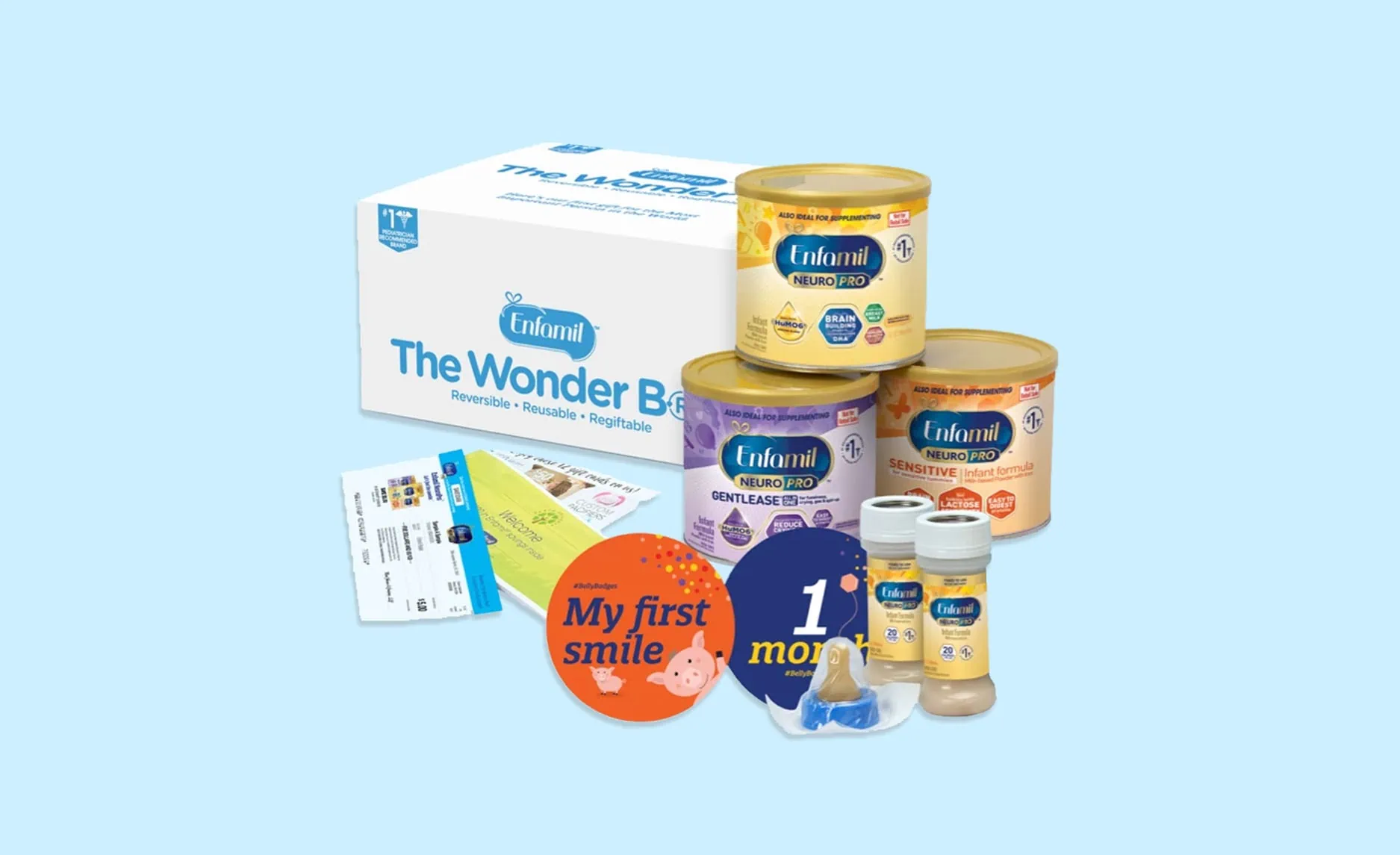 Get ready for a parenting journey like no other with the Enfamil Family Beginnings Program!
By joining, you'll score Enfamil formula samples and coupons, permitting you to try a variety of formulas to find your baby's favorite.
Joining the program also gives you access to a wide range of educational resources, including pregnancy tips, parenting hacks, and more. Additionally, Enfamil has registered nurses on call 24/7 to answer questions and provide reassurance. So, you won't have to do any late night doom-scrolling on Google to get your baby questions answered!
Every time you purchase Enfamil products, you earn rewards points, which you can use to get gift cards and formula. So, you get rewarded just for buying stuff you already need. Pretty cool, huh?
Pros of the Enfamil Family Beginnings Program
The program offers up to $400 of savings (that's a lot of dough)
Provides personalized support and resources throughout your pregnancy and into the early years of your child's life
Offers 24/7 access to expert advice from registered nurses
You earn points for purchasing Enfamil products, which can be redeemed for baby gear, gift cards, and free formula
Cons of the Enfamil Family Beginnings Program
The free sample pack only includes Enfamil products, which may not be ideal for every family
The program's rewards points system requires frequent purchases of Enfamil products to accumulate enough points for meaningful rewards
Target Baby Welcome Kit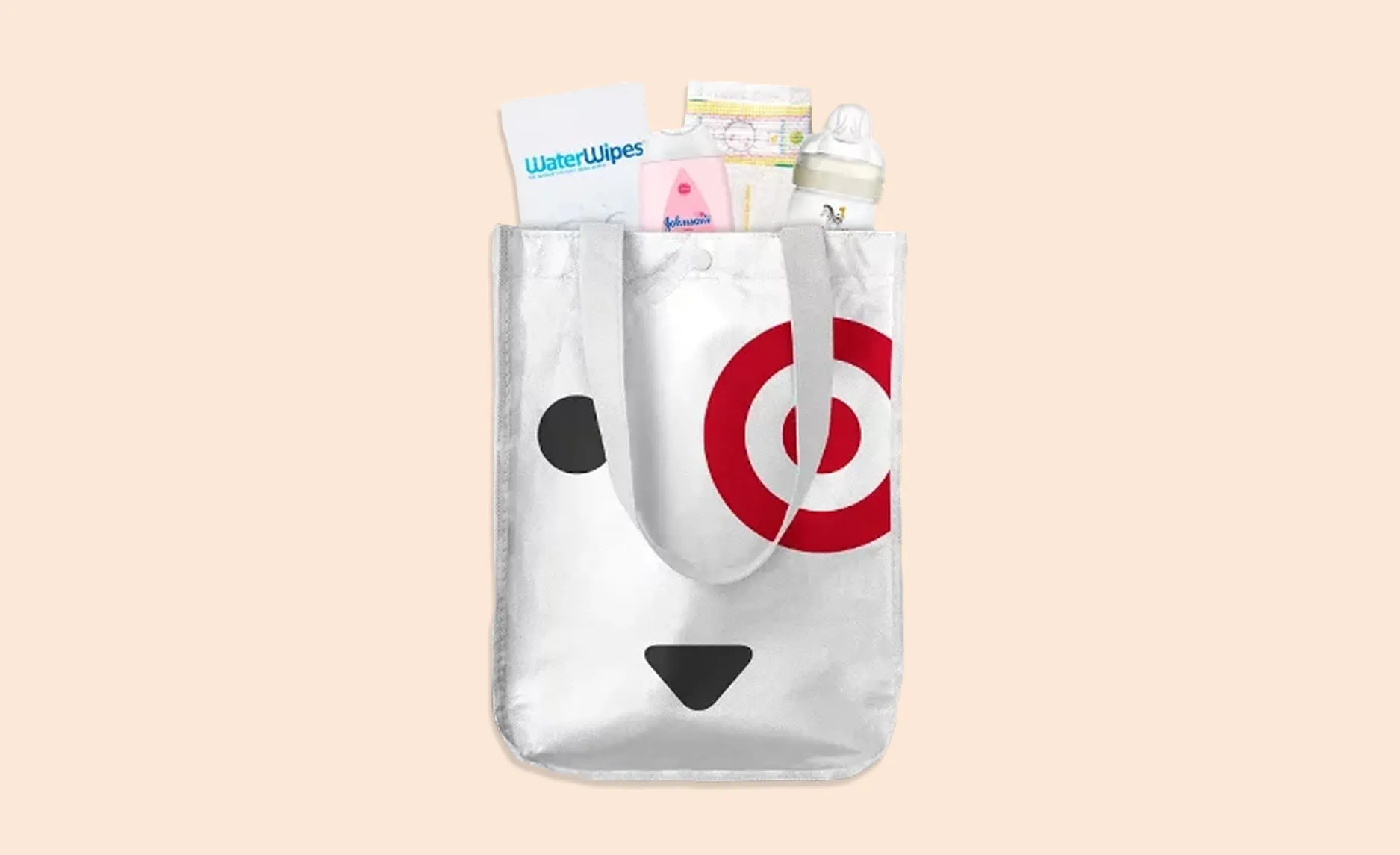 You're in for a treat with the Target Baby Welcome Kit, featuring a treasure trove of baby samples and goodies. From soft diapers and wipes to soothing lotions and pacifiers, the Baby Welcome Kit is designed to make your parenting journey a little easier and more exciting. Plus, it's a fantastic opportunity to discover new products and brands, all carefully selected for your little one.
The Welcome Kit also includes a book of Target coupons to help you save money. In the past, parents have received discounts on baby essentials like diapers and wipes, as well as coupons for nursery items, baby gear, clothing, and accessories. You may even get a coupon for an unexpected treat – like a free drink from the in-store Starbucks (since caffeine is a new parent's best friend)!
Pros of the Target Baby Welcome Kit
Provides a variety of baby samples and goodies, giving you the opportunity to try out different products and brands
Includes a book of coupons to save money on essential baby items such as diapers, wipes, nursery items, baby gear, and clothing
You can receive the Welcome Kit right away by going to the Guest Services desk at Target (no need to wait for shipping)
Cons of the Target Baby Welcome Kit
If you don't have a Target nearby, you won't be able to get the Welcome Kit since you have to pick it up in-store
Kits are subject to availability
You'll need to create two baby registries to receive two Welcome Kits for twins
Nanobebe Free Sample Kit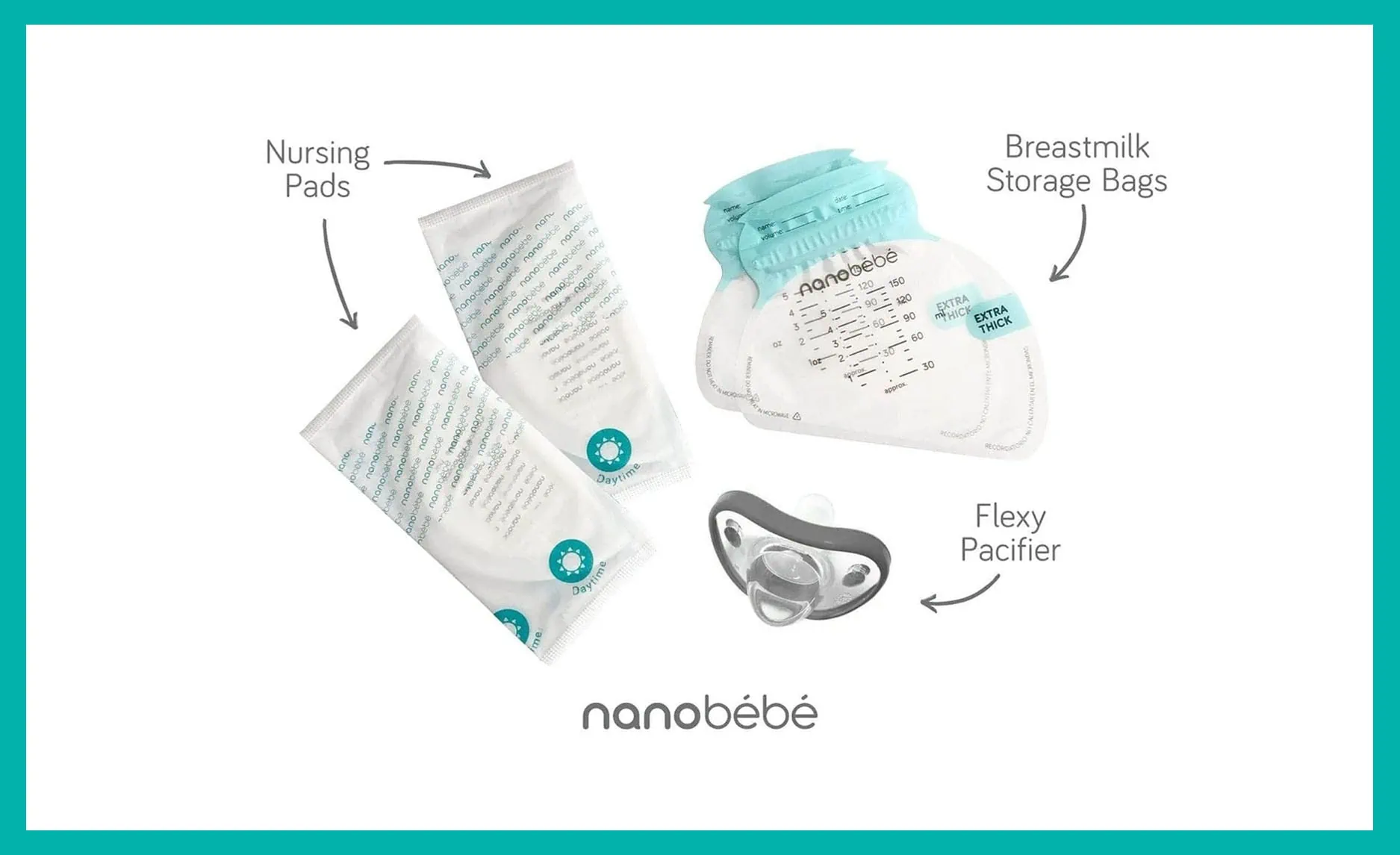 The Nanobebe Free Sample Kit is your ticket to explore Nanobebe's revolutionary breast milk storage and feeding system free of charge.
In the Free Sample Kit, you'll find three excellent products to enhance your breastfeeding journey. Firstly, you'll receive Nanobebe's innovative breast milk storage bags designed to preserve your milk's precious nutrients while occupying minimal space in your fridge or freezer.
Secondly, you'll find super-absorbent nursing pads that will save the day when leaks happen (because, let's face it, they happen to the best of us). Lastly, Nanobebe included the award-winning Flexy Pacifier. With its flexible, orthodontic nipple, it's designed to mimic the natural shape of a mom's breast, bringing ultimate comfort to your little one.
Unlike other free sample boxes on our list, Nanobebe tells you precisely what you will receive, which is pretty cool for parents who aren't fond of surprises or collecting stuff they don't want or need.
Pros of the Nanobebe Free Sample Kit
Opportunity to try cutting-edge products for free
You know what items you'll receive before ordering
Cons of the Nanobebe Free Sample Kit
You have to pay for shipping
The free sample doesn't include Nanobebe's bottles (which is one of the items the company is best known for)
Walmart Baby Welcome Box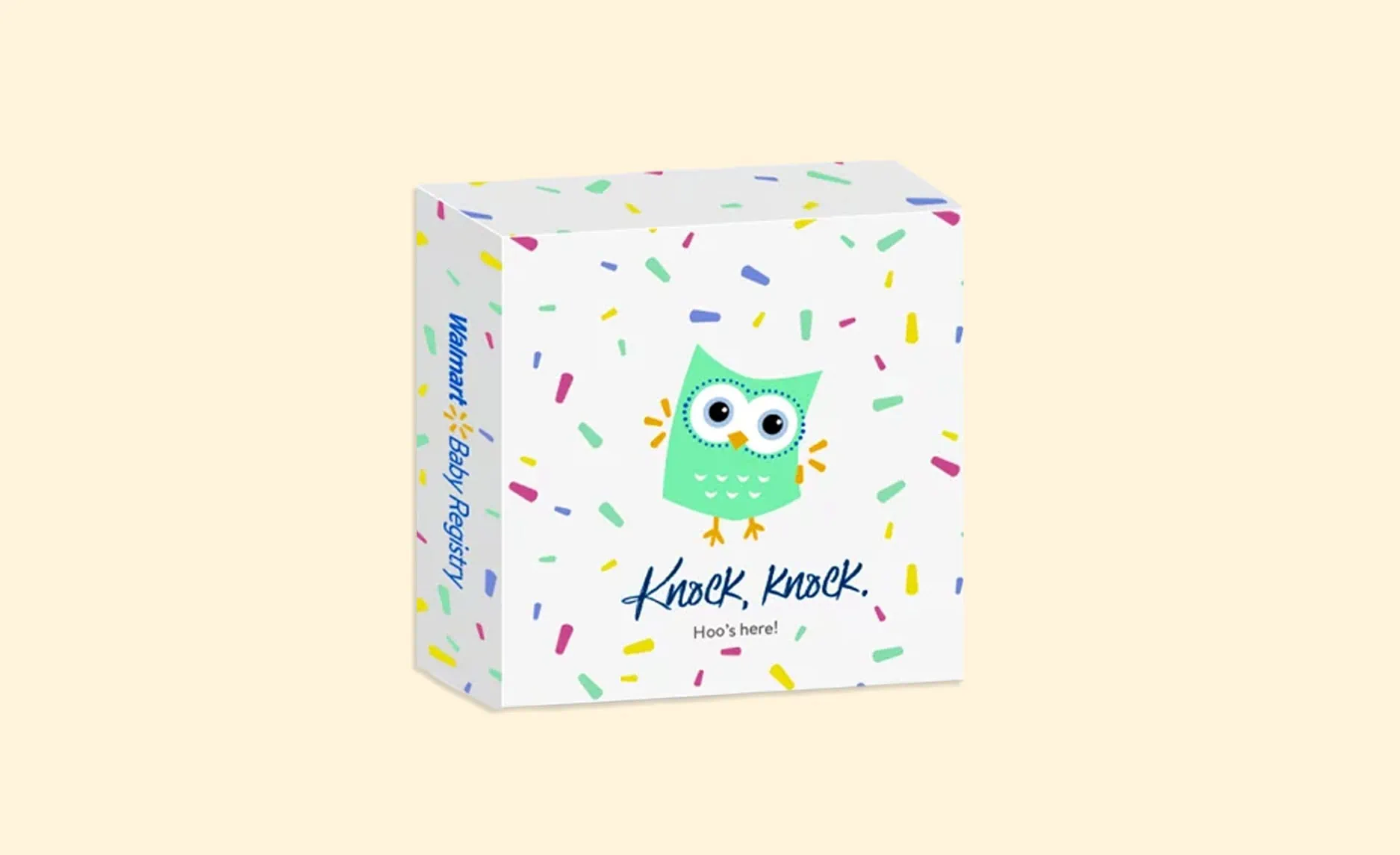 Get ready for some baby-filled fun with the Walmart Baby Welcome Box! This box is packed with goodies from top brands like Huggies, Dr. Brown, Johnson, Dreft, and more, allowing you to try out some of the most beloved products in the baby industry. Walmart likes to mix things up, so you'll always get a variety of essential items, like diapers, pacifiers, and even adorable baby clothes for your little one to try.
When you order the box, you'll receive an email invitation to opt-in for a special postpartum care box in your third trimester. The box includes several items to help you heal and recover after birthing your little one, including postpartum pads, lactation sweets, calming supplements, and more. With Walmart, you'll get two free sample boxes instead of one!
Pros of the Walmart Baby Welcome Box
Ordering the Welcome Box is convenient and hassle-free
You can try out samples of new or popular baby products without committing to full-sized items
The Welcome Box is available throughout the United States and ships directly to your home
Cons of the Walmart Baby Welcome Box
The value of the items in the box may not be as high as some of the other options on our list
It may take a long time for you to receive the box, sometimes upwards of 1 to 2 months
Pampers Club Reward Program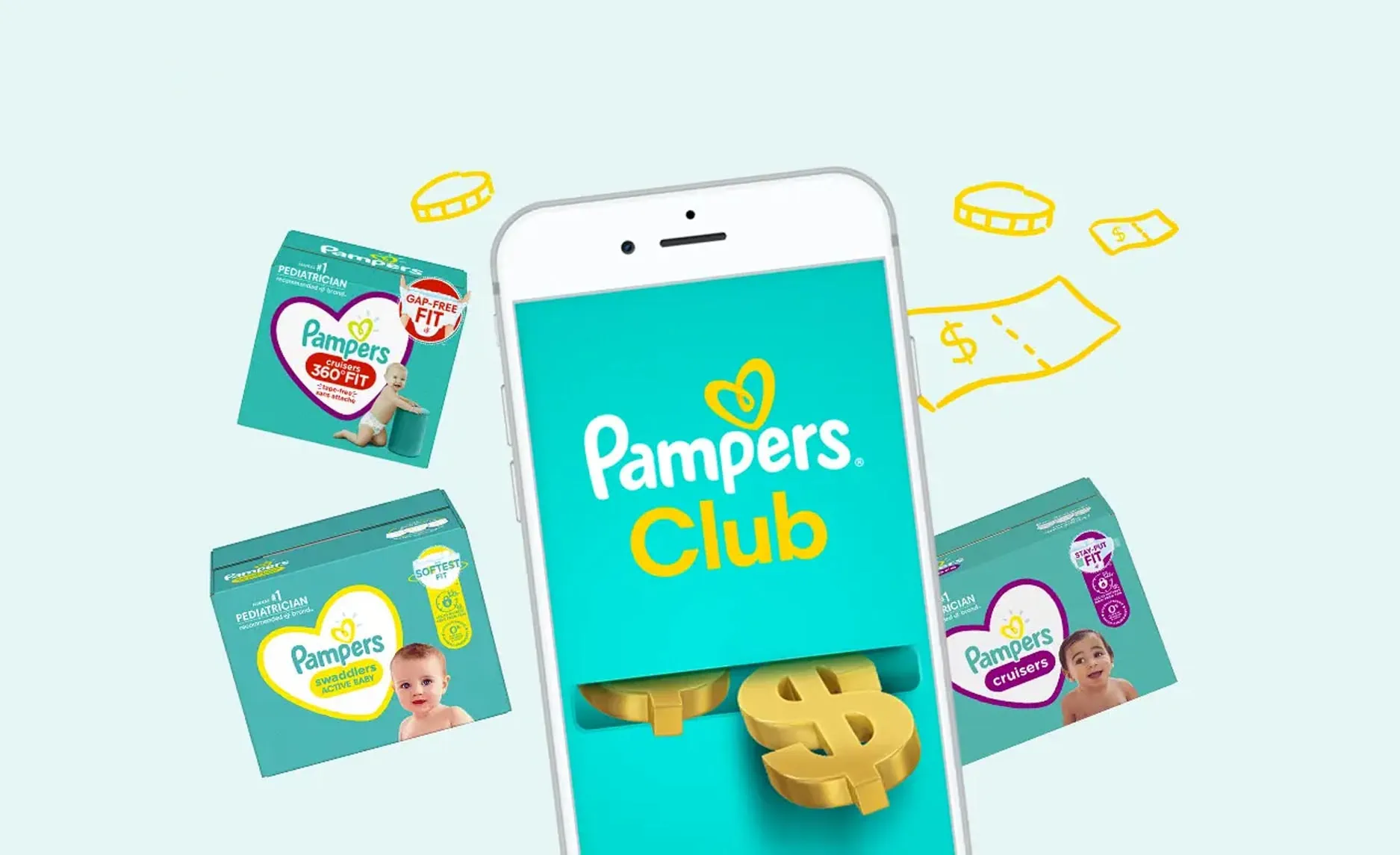 Get ready for a rewarding experience as a member of the Pampers Club Reward Program! With every purchase of Pampers diapers or wipes, you'll receive points that you can use to score fantastic rewards like free diapers, wipes, and unbeatable discounts on essential baby gear.
You'll buy diapers and wipes regularly, permitting you to rack up points faster than you can say "diaper change." So, you'll earn those freebies in no time.
Joining the Pampers Club also gives you access to free parenting resources, such as a pregnancy milestone tracker, a hospital bag packing guide, and free online birthing classes led by childbirth experts.
While Pampers doesn't offer free baby samples right away, this is still a great program since you can rack up rewards quickly and access helpful parenthood tips.
Pros of the Pampers Club Reward Program
Every purchase of Pampers diapers or wipes allows you to earn points so you can accumulate rewards over time
You can redeem points for a variety of appealing rewards, including diapers, wipes, baby gear, gift cards, and more
The program may offer occasional sweepstakes and giveaways, providing a chance to win exciting prizes
Cons of the Pampers Club Reward Program
You have to scan a code in the Pampers Club app every time you buy diapers or wipes to receive points, which can be easy to forget
Some rewards you earn have expiration dates or limitations, so you have to use them within a certain timeframe or under specific conditions
Dolly Parton's Imagination Library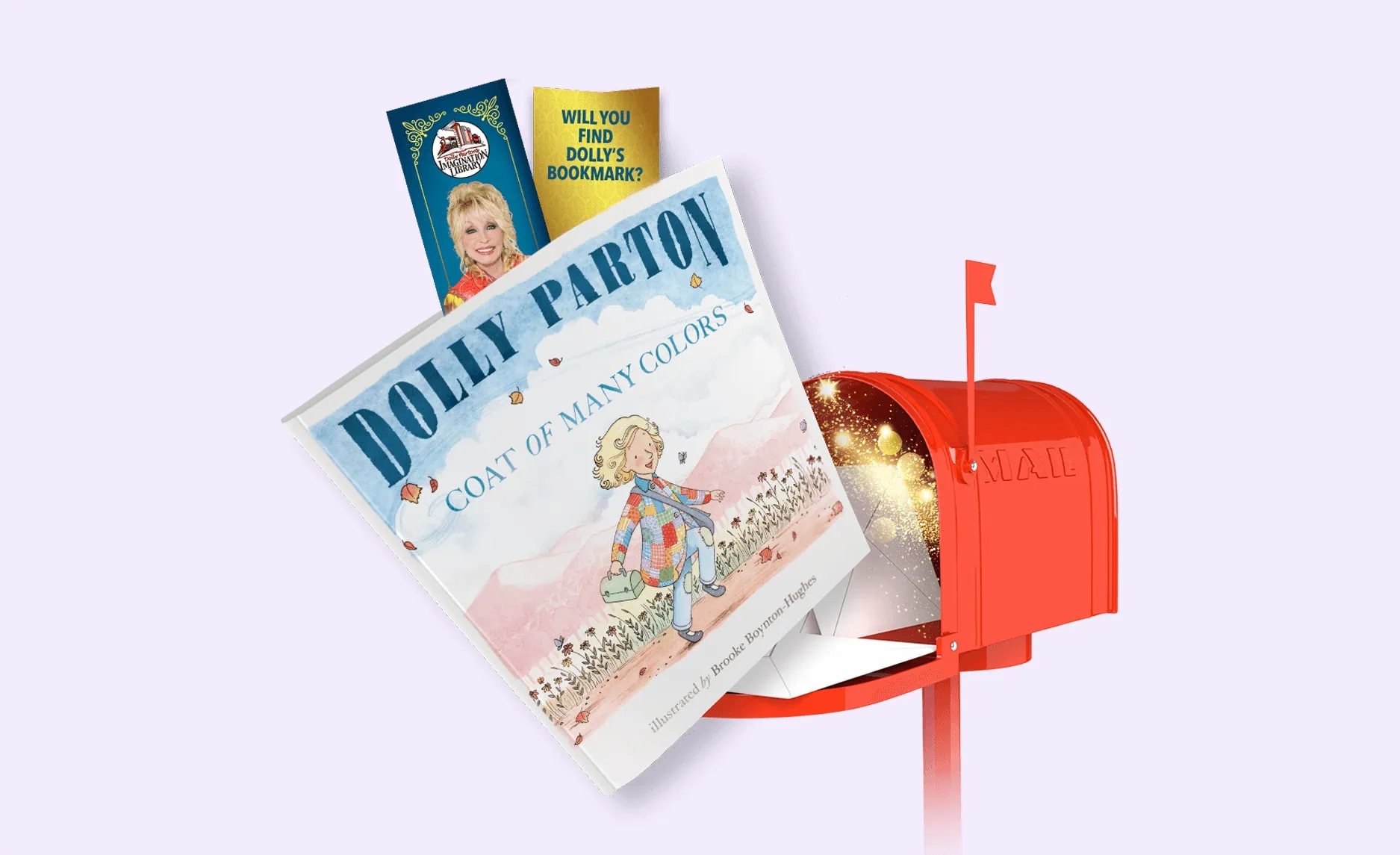 In tribute to her father, who never learned how to read or write, the iconic country singer Dolly Parton embarked on a mission to ignite a love for reading in children. The result? The heartwarming Imagination Library, an incredible initiative that gifts over two million books each year to kids worldwide.
The Imagination Library offers a delightful range of books curated for children from birth to five years old. Want to get some of these wonderful books for your little one? It's a breeze! Just visit the Dolly Parton Imagination Library website, click "check availability," and enter your zip code. You'll quickly discover if the program is available in your area. If it is, sign up and receive a lovely collection of books to nurture your child's reading journey.
Pros
You'll receive high-quality books, totally free of charge
A great way to encourage your child to love reading from a young age
Cons
The program isn't available in every area
Books are subject to availability
Huggies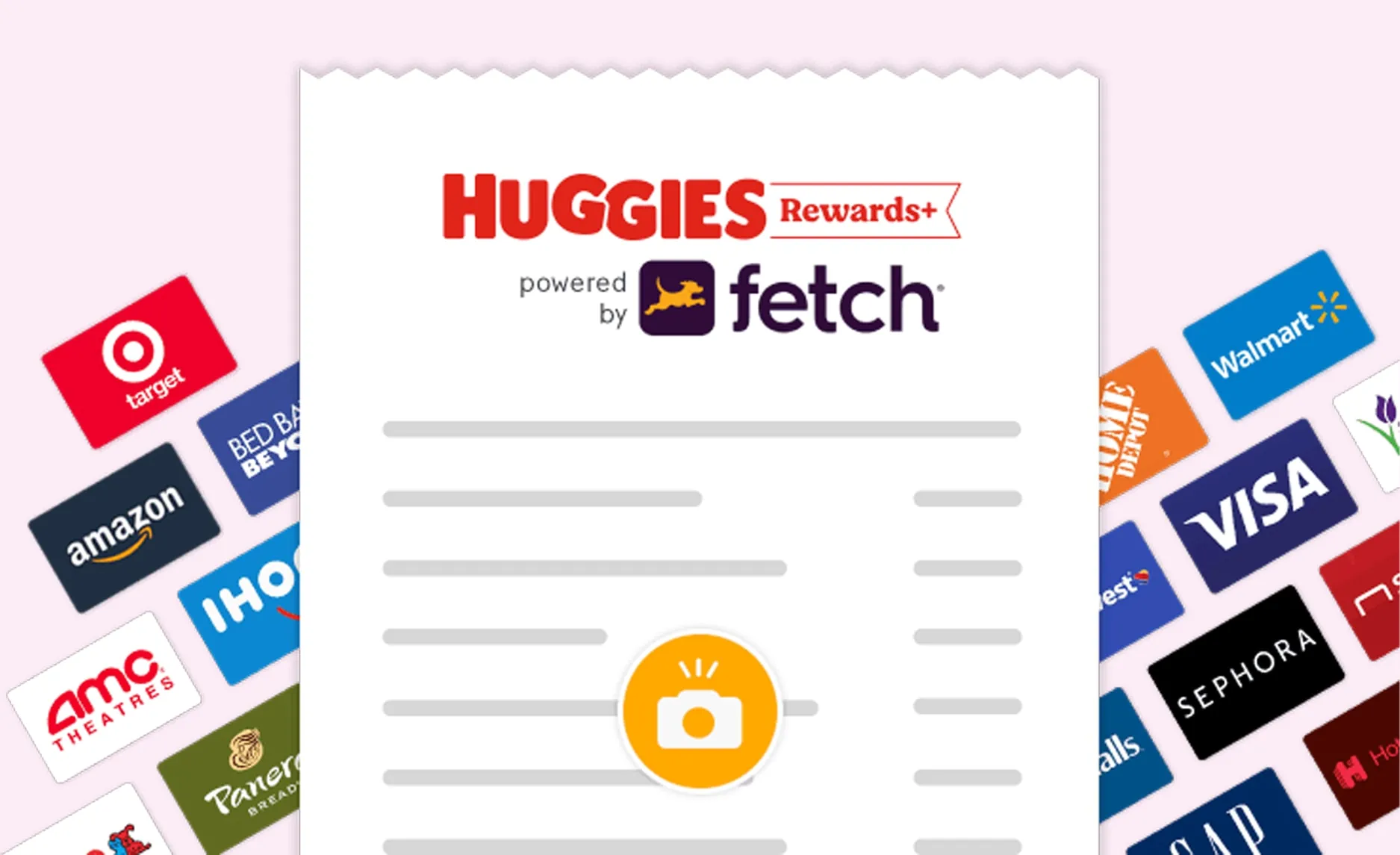 Huggies, a trusted diaper brand, stands out for a reason. Their high-quality diapers are super absorbent and fit just right, making them a top pick among parents.
Now, Huggies is taking things up a notch with their Huggies Rewards+ Loyalty program. It's a simple way to earn rewards for your Huggies, Pull-Ups, and Goodnites purchases. Just scan your receipt on the Fetch app when you buy these products to collect points. You can use these points to get gift cards for your favorite stores and restaurants (shopping spree, anyone?).
And for our Canadian friends, there's an extra treat – the Huggies No Baby Unhugged program. This special offer means free diapers and wipes for babies up to 4 weeks old. It's all about making diapering a bit easier on the wallet. Huggies is here to help, no doubt about it!
Pros
Receive reward points for purchases you already need to make
Offers a wide variety of gift cards you can earn with your points
Cons
You have to remember to scan your receipt to receive points
The Huggies No Baby Unhugged program is only available in Canada
Our Favorite Baby Product Offers and Discounts
---
The Honest Company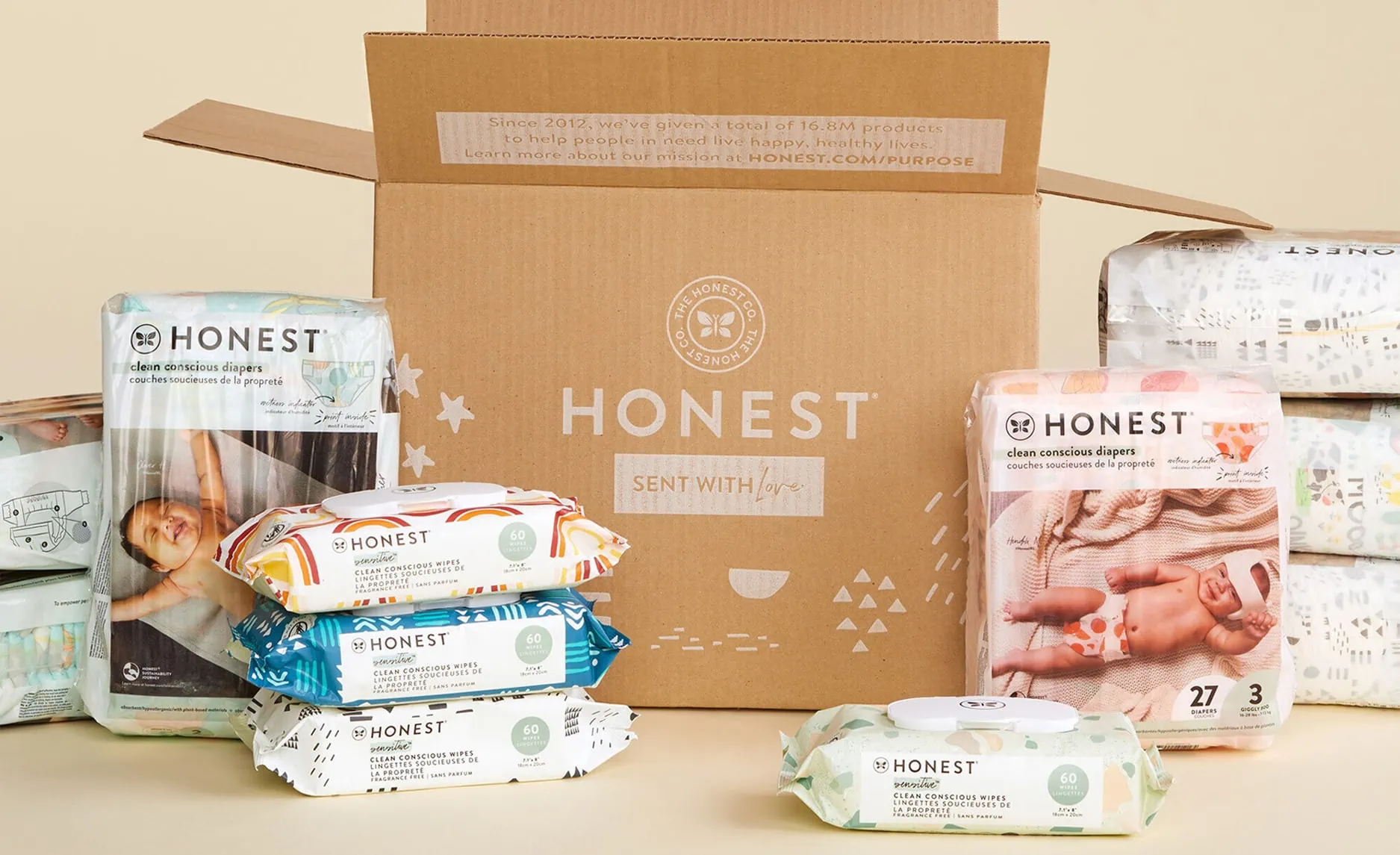 When it comes to baby care, diapers and wipes are like the essential bread and butter. You'll always need them (and somehow always run out of them too!) But guess what? There's a smart way to save some cash on these must-haves – the Honest Company's diapers and wipes subscription.
For just $89.99, you'll get 7 packs of diapers and 4 packs of wipes, a steal compared to the regular $111.59 price. You'll also enjoy 20% off on every shipment, free shipping (score!), 10% off eligible add-ons, and even get the first pick of new adorable diaper prints. Oh and here's the cherry on top: every third shipment, you'll receive a free full-sized item. Talk about an amazing deal!
Pros
First dibs on a wide array of adorable diaper prints
Easy to change the shipping dates and swap out items in your bundle
Free gift every third shipment
Cons
Honest Diapers are premium, so there are cheaper options available
Gerber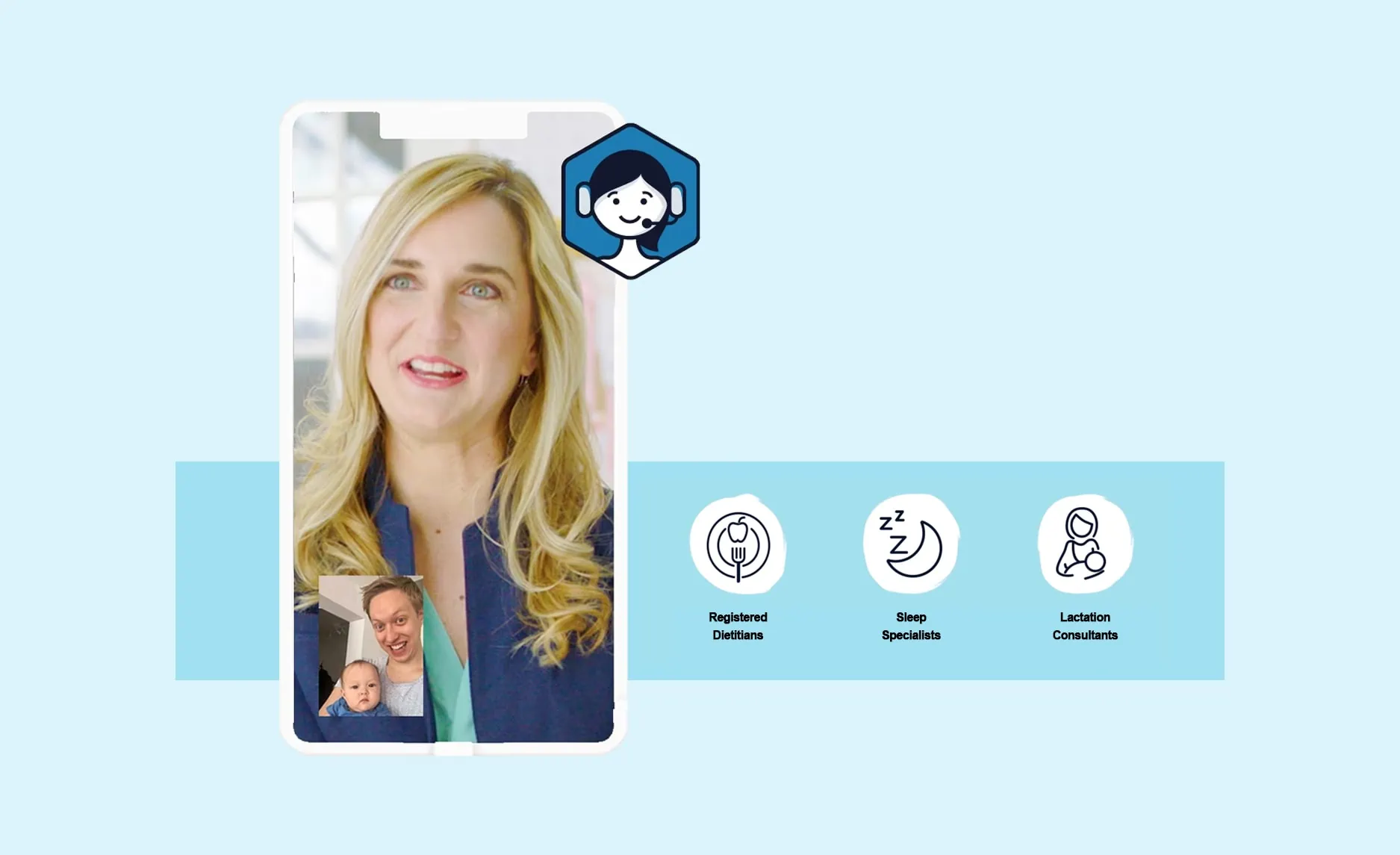 Welcome to the MyGerber Baby Membership – your gateway to a world of parenting perks. This membership brings you a variety of benefits, including savings on Gerber products and personalized tips tailored to your baby's age and needs.
But, the perks don't stop there. Once your Gerber purchases reach $150, you'll be granted a one-year Calm Premium membership. This will provide some much-needed tranquility during the delightful chaos of early parenthood! Oh and even better, every order over $150 also earns you a free gift.
Got a question? Say hello to your 24-7 squad of baby experts. They're pros in lactation, sleep, and nutrition, and they're ready to assist you through webchat, SMS, Facebook Messenger, or video chat. Overall, the MyGerber Baby Membership is a great way to make those early parenting days a little smoother.
Pros
Offers 24/7 access to baby experts to answer your parenting questions
Extra savings on Gerber products
Receive $10 off every 5th qualifying purchase on Gerber.com
Cons
You will need to make a purchase of $150 or more worth of Gerber products to qualify for certain benefits
GoodNites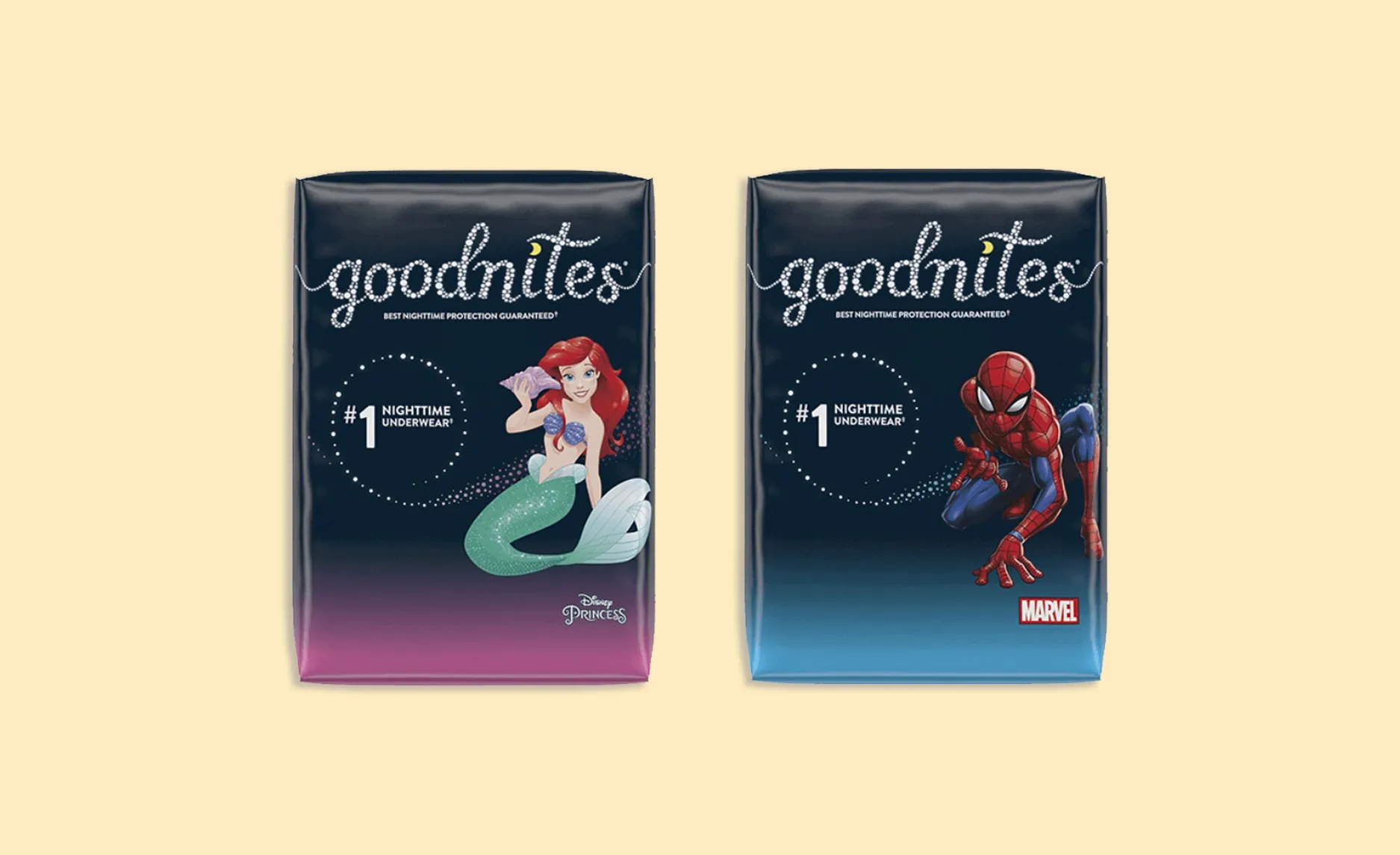 Meet GoodNites, your trusted partner in keeping kids dry and ensuring their nights are as peaceful as can be.
This superhero brand is currently rocking some fantastic coupon deals. You can score savings on GoodNites Nighttime Underwear and GoodNites Bed Mats, giving you a chance to explore their top-notch products without stretching your budget.
If bedwetting is causing a little turbulence, don't sweat it! Swing by the GoodNites website for some nifty tools, all at a discounted price. Bid adieu to nighttime worries and embrace a cozier sleep for your little champ.
Pros
Save on high-quality bedwetting products
Offers various bedwetting solutions for children across different age groups and situations
Cons
Coupons are only available for a limited time
Interesting Ideas To Get Free Baby Essentials
Let's explore additional ways to score freebies for your soon-to-be bundle of joy! Here are a few exciting options to consider:
Join baby clubs and registries. Many retailers and baby product companies offer freebies and samples when you sign up for their baby clubs or registries. Take advantage of these programs to receive coupons, samples, and even full-sized products.
Attend local parenting events. Keep an eye out for parenting events, baby expos, or community fairs in your area. These events often have booths and vendors that give away free baby products, samples, and coupons.
Check for online freebies. Explore websites and social media platforms that specialize in sharing freebies and samples. Look for baby-related offers like free diapers, formula samples, baby food, and more. Follow brands and retailers on social media to stay updated on their promotions and giveaways.
Try "freecycling." Join local freecycle groups or online communities where people give away unwanted baby items. You can find gently used baby clothes, furniture, toys, and other essentials for free.
Ask friends and family. Reach out to friends, family members, or neighbors who have recently had a baby. They may have extra baby items they are willing to give or lend to you. Be open about your needs, and you might be surprised by the support you receive.
Take advantage of samples and trials. Many baby product companies offer samples or trial sizes of their products. Request these samples online or reach out to customer service to see if they can provide you with samples to try. This can help you discover which products work best for your baby before investing in full-sized items.