It's time to play the Family Feud baby shower game! Get guests excited with this fun contest based on the popular television game show that's been around for more than four decades.
The Family Feud baby shower game will have everyone at the party entertained. It's perfect for any type of shower, especially if you're hosting a baby shower for a large group.
Read: Baby Shower Games for All Types of Shower
Throw a Virtual Baby Shower so Everyone

Can Celebrate!

• Free Trial – 14-Day Refund for any reason
• Only 1 Minute Setup!
• 80+ Custom Themes & Matching Invites
• Use Any Online Registry
• Send Unlimited Invites and Updates
• Baby Shower Games with Scoreboards, Give Prizes!

Build Your Shower
---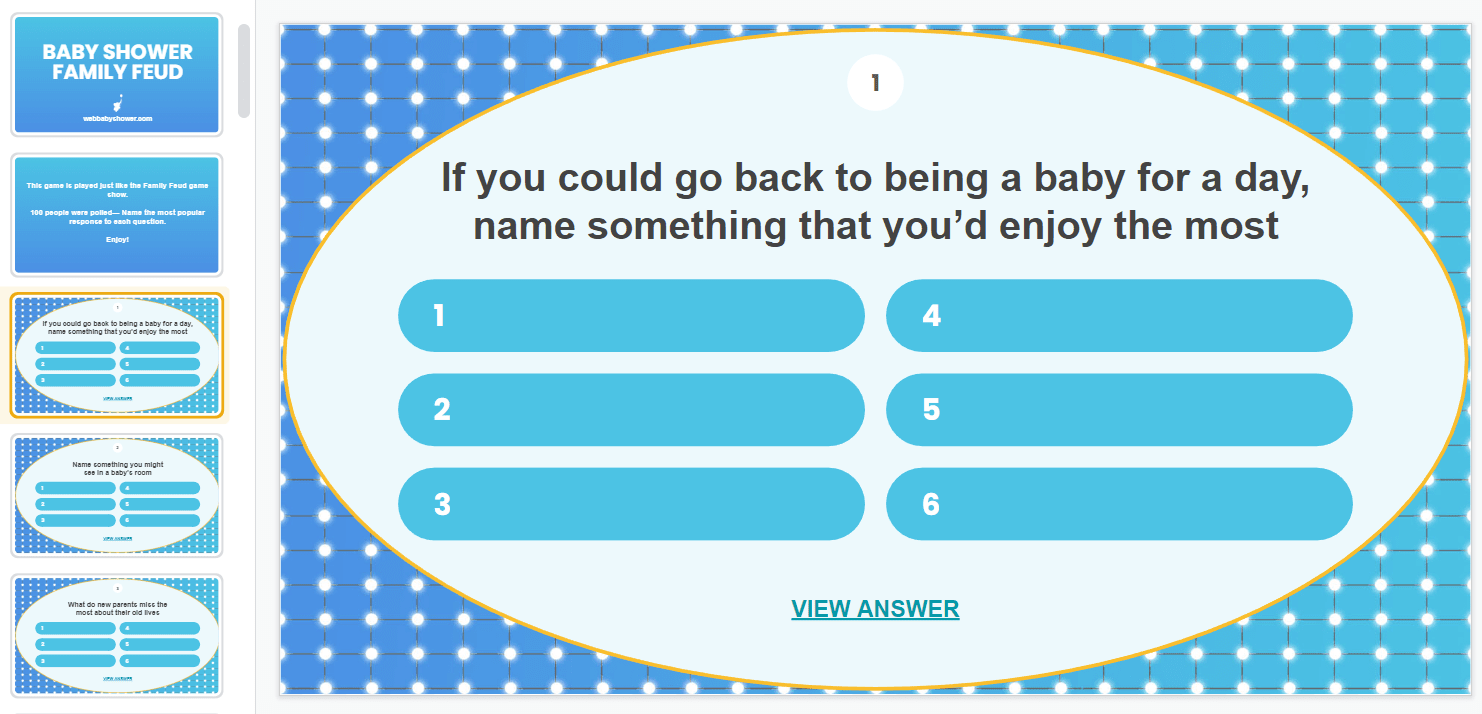 How to Play the Baby Shower Family Feud Game
The Family Feud baby shower game is played like the popular TV show. To begin, split your guests into two teams. You can create teams of gals against guys (for a co-ed shower), family vs close friends, or at random.
Teams will try to name the most popular responses to each question. Provide each group with a bell or a horn to buzz in their answer during the initial face-off. The team's goal is to win as many rounds as possible by guessing all of the top responses for each question.
All of the questions are baby related. Questions include, "name something you might see in a baby's room," and "name something your partner does that is just like a baby."
Give each guest on the winning team a small prize, like mini bags of gourmet chocolates or a personalized bookmark.