Will your guests know if they're looking at a pregnant belly or a beer gut? Find out with the Baby Bump or Beer Belly baby shower game. Play this game at your co-ed baby shower. It's bound to bring a belly full of laughs for all your guests.
Read: Baby Shower Games for All Types of Shower
Throw a Virtual Baby Shower so Everyone

Can Celebrate!

• Free Trial – 14-Day Refund for any reason
• Only 1 Minute Setup!
• 80+ Custom Themes & Matching Invites
• Use Any Online Registry
• Send Unlimited Invites and Updates
• Baby Shower Games with Scoreboards, Give Prizes!

Build Your Shower
---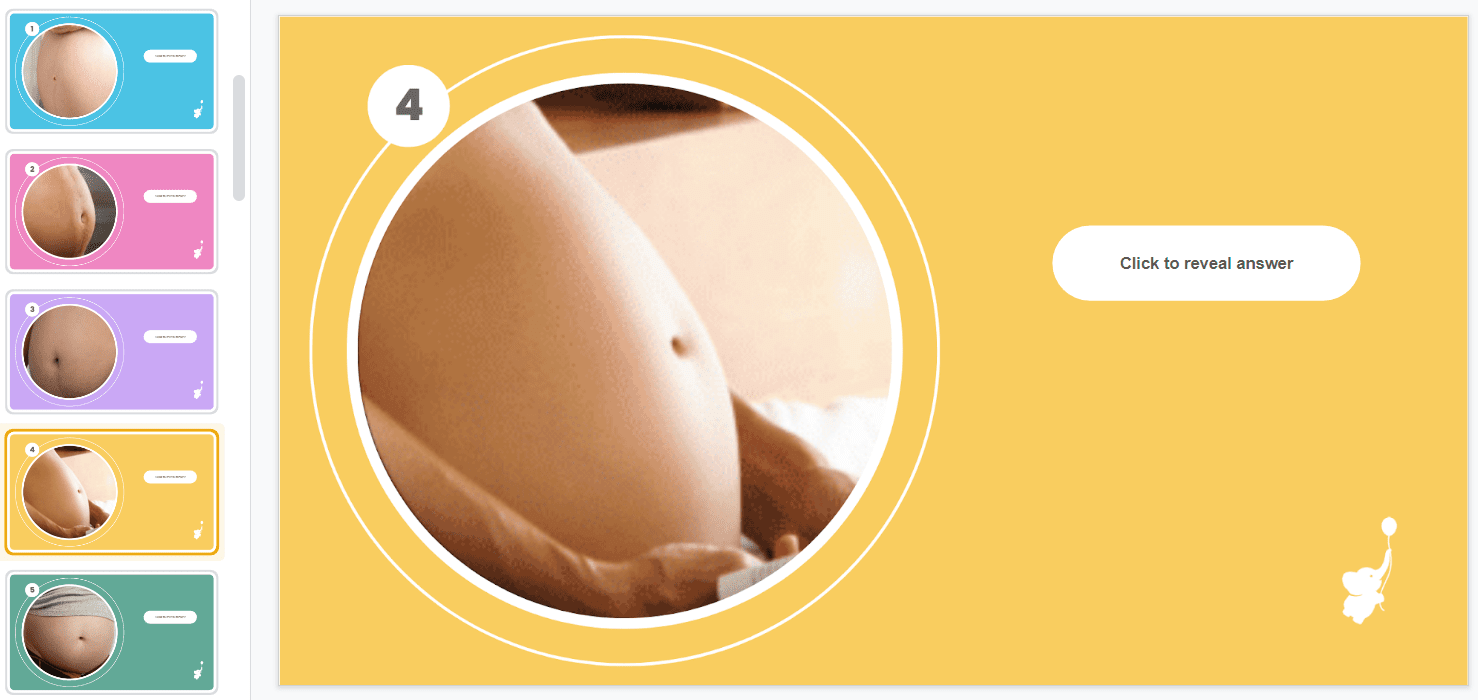 How to Play the Baby Bump or Beer Belly Baby Shower Game
To play the Baby bump or Beer Belly baby shower game, guests will look at different photos of very round bellies. As they look at the pictures guests will write down their guesses. Is the photo of a pregnant mama's belly, or a protruding beer gut?
Some of the bellies might be an easy guess – for example, pictures of a popped-out belly button or an extra hairy stomach are pretty obvious. But many of the pictures will have guests scratching their heads.
Once everyone has seen the photos, the host will reveal the answers (included with the game) and tally how many images each guest named correctly. If you're hosting a co-ed shower, it will be fun to see if the gals or the guys guess the most correct answers.
Gift the winner a personalized beer koozie for a fun baby shower game prize.