You're Invited! If you're planning an upcoming virtual baby shower party, you're probably going to mail invitations to invite family and friends. Or for a virtual baby shower, you may send an online invitation to guests (odds are you might need a baby shower planner). However, when it comes to actually sitting down and writing the invitation, you might find that you are drawing a blank!
Creativity block? No worries! We have the top 15 situations covered with multiple examples of baby shower invitation wording ideas for each.
Does it really matter? Yes, it does! That's why we'll help you sort out all the must-include details with our list of the best tips for baby shower invite card wording. Your invitations will look as if they were created by a pro! (More in our Baby Shower Etiquette post 😊)
Throw a Virtual Baby Shower so Everyone

Can Celebrate!

• Free Trial – 7 Day Refund for any reason
• Only 1 Minute Setup!
• 40+ Custom Themes & Matching Invites
• Use Any Online Registry
• Send Unlimited Invites and Updates
• Baby Shower Games with Scoreboards, Give Prizes!

Build Your Shower
---
Why is an Invitation So Important?
As you probably know, baby showers are quite steeped in tradition. An invitation holds an important role in that tradition. It is often the first that guests will be hearing of your party, and it has the importance of setting expectations in their mind. It also allows them to free space in their schedule to attend your big day.
The traditional method of sending baby shower invites is by mail, but tradition only matters as much as you want it to! You likely don't want to invite people to your shower through text messages or Facebook events, but at the end of the day, it's up to you! In this article, we take you through all the customs and organizational details that you need to consider in creating and sending an invite, but how much you adhere to these traditions on things like the baby's gender or the baby registry, is your choice.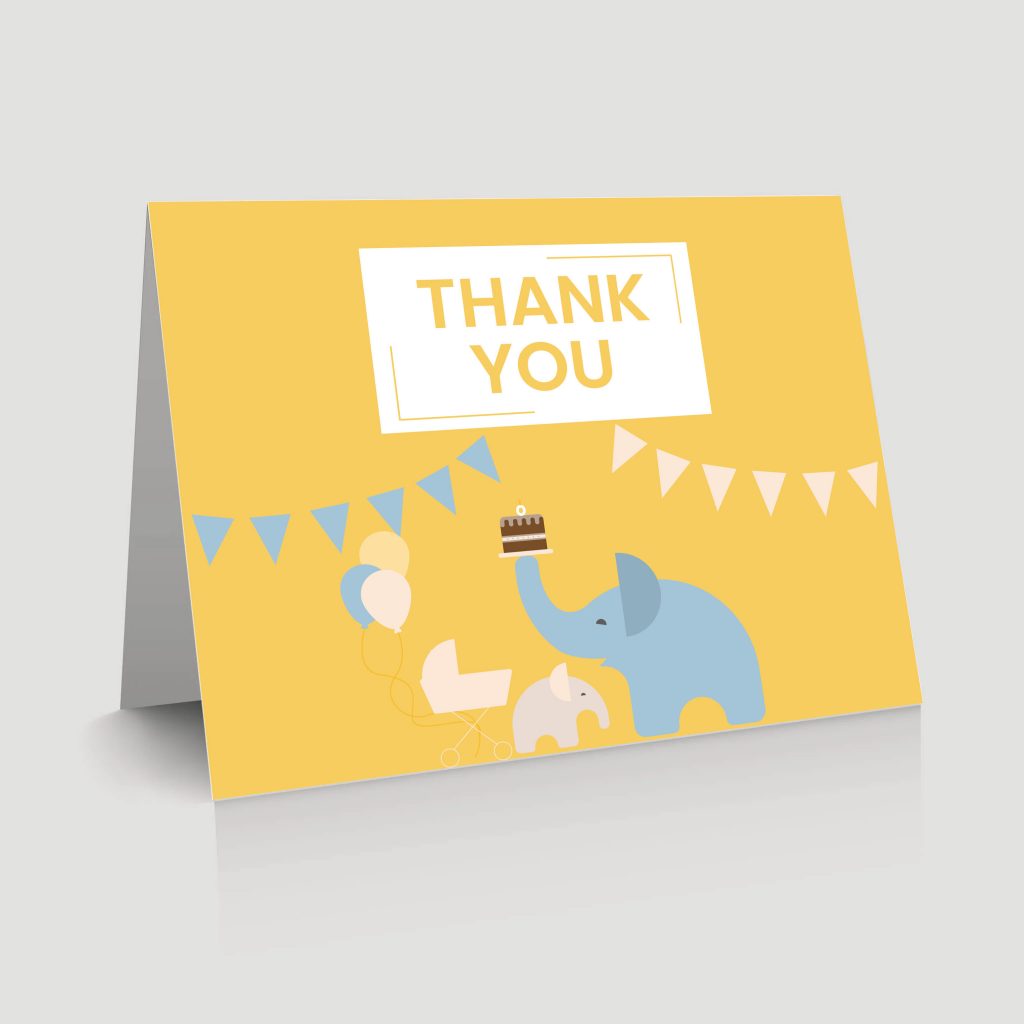 Invites or Thank You's?
If you are looking for these instead, then check out our Thank You Card Wording Examples, we also have it here!
Invitation Theme & Design
Ready to Get Started? Before beginning, first, settle on a few details. As you know, this article is specifically to help you nail the wording of your invitation. However, there are a few aspects of an invitation that go beyond the wording. This includes the general theme of the invitation, as well as the design choices. Let's go over this briefly before we get to the focus of this article.
Once you have settled on a guest list, you have to design the actual look and feel of the invitation. Start by choosing a color scheme for your invitations. Do you want traditional pink for girls or blue for boys? Or do you prefer a gender-neutral color for your little one? If you are sending invitations by mail for your traditional baby shower celebration, then you can also select the size of the invitation, as well as the stationary it is printed on.
When selecting your invitation, consider your baby shower theme. If your shower is a jungle theme, there are plenty of cute critters to choose from. For a travel theme, think airplanes, sailboats, or whimsical hot air balloons. There are lots of baby shower ideas for themes, and it really comes down to personal preference! Once you've made your selection, it's time to move on to the wording.
You can find more in-depth advice on creating invitations in our article on Online invitations.
If you want to skip ahead to the different list of invitation wording:
---
---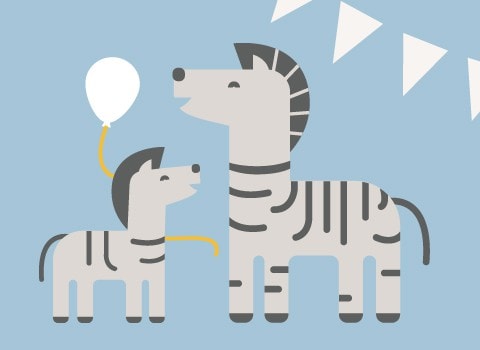 How to Write a Baby Shower Invitation
In this section, we dig into all the aspects of wording the invitation for your in-person or virtual party.
The best advice we can give in regards to writing an invitation is to be direct and specific. When people open an invite, they don't want too much fluff. They want you to get right to the point – what is it, where is it, and what do they need to know? Keep this information first and foremost.
You can be creative with the colors and design choices, but the actual wording needs to properly convey your point in a direct way. The invite needs to achieve this goal above all else so knowing how to fill out baby shower invitations is very important. For example, if you are planning a baby shower right now in the height of covid, baby shower invitation wording might be pretty important especially if you want to indicate guests to all wear masks.
This is especially important if you are sending a virtual baby shower invitation. Because many are so used to a traditional shower, this is what they might automatically assume the shower to be. You need to make it perfectly clear that this is a virtual baby shower, and give them all the relevant details as to the platform they need to use, and the video chat software.
Keep it short, and keep it direct!
Knowing when to send out baby shower invitations is also important!
Invitation Card Template – What to include in your Card
Now that we have covered the basics of writing a baby shower invite, let's hone in on all the actual details that you need to include.
Wondering what to write on your baby shower invitation? It may be helpful to begin by making a list of details that you want to include. Some details may seem obvious, while others may be more personalized, such as the baby's name or gender.
Here are all the relevant factors that expectant parents need to consider in designing a baby shower invitation:
Order – When it comes to writing on your invitations, it's also important to consider the order of the details as they'll appear on your invites. The order is important, as it effects how your guests will understand the invite. Be sure to put the most relevant details first. Anything that is important should be very prominent and tough to miss.
Now is the perfect time to brainstorm and make a basic invitation outline. Don't stress too much. Have fun jotting down your ideas!
Looking for Printables? You'll Love These Super Cute Printable Giraffe Baby Shower Invitations or these free and delightful Thank You Cards.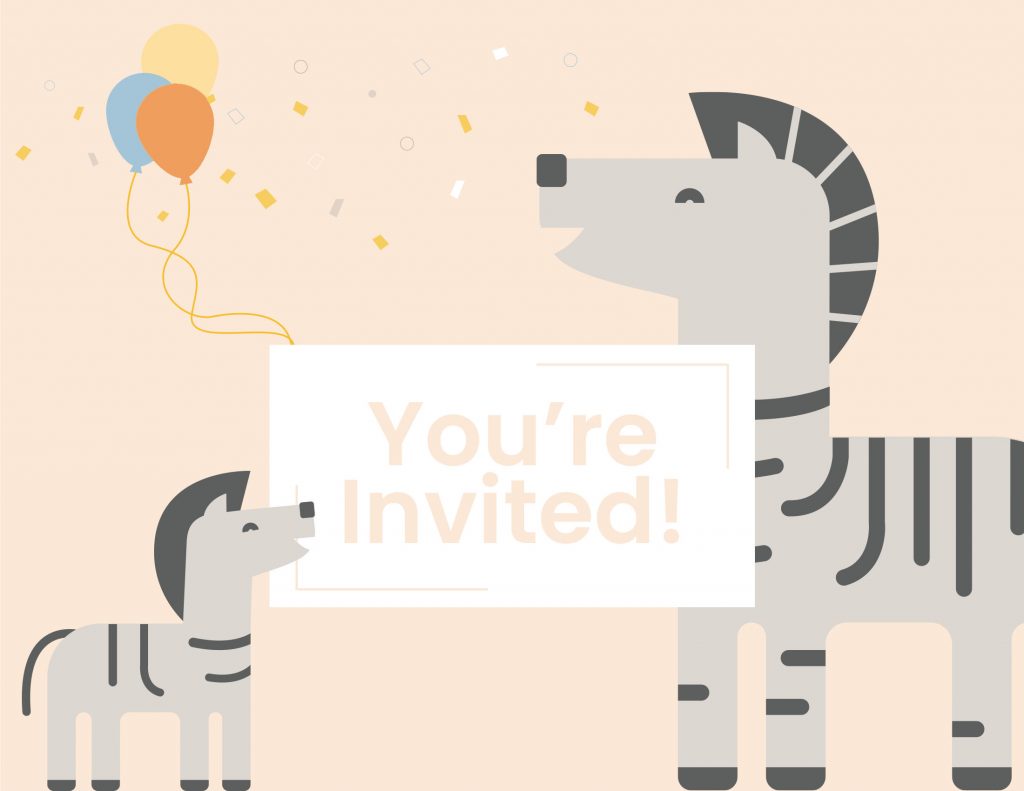 What to Put in a Mailed Invite:
Here are all the details that you must include in your baby shower invite. It is important that your guests receive all these details. If they don't, you'd better believe they'll be asking you about it!
Who & What – Let guests know from the get-go who the celebration is for and that it's a baby shower!
Date
Time
Location – Be specific, include directions if possible.
Food served, if any
Where the Mom-to-be is registered for a gift – optional, depending on your gifts policy.
RSVP information – Can guests call, text, or email their RSVP? Let them know!
Info for a Virtual Baby Shower Invite:
Depending on the shower, there may be even more info that you'll want to include. Here are some additional details that you may want to include so that guests can adequately prepare for your shower:
Shower URL – Make it easy for your guests by sharing an online invitation link.
First Step prompt for everyone – For more guest interaction, help people know how to engage at your virtual shower!
Come leave a note – Encourage guests to leave notes of love and well wishes for you and baby.
See the bump pics – Show off that baby bump, so guests can keep up with your growing belly!
Leave a well wishes video – If you're sending a virtual invite for a long-distance shower, why not invite guests to create a personalized video?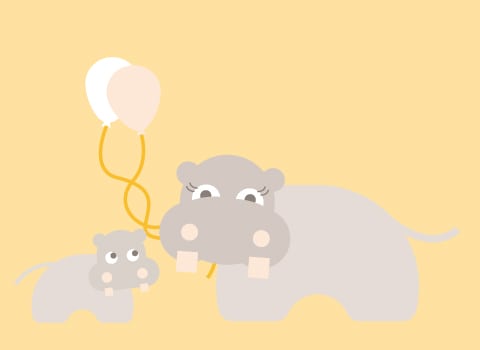 Baby Shower Invite Wording Ideas for All Situations
List of topics. This is the fun part, where you can get creative and personalize your baby shower invitation! In fact, Mom Junction recognizes that people are "amazingly creative" with their baby shower invite wording.
So choose memorable wording that really stands out, while still reflecting your unique personality and style. We've created a list of 15 topics to help you get started!
1. For Girls: Let the world know that your little princess will soon be making her grand entrance.
1. "Hear ye, hear ye! Join us in celebrating the arrival of our new little princess."
2. "She's sugar and spice. Our new baby girl is everything nice!"
3. "Ponytails, tutus, ballerina twirls – did you guess? We're having a girl!"
4. "More precious than diamonds, even rarer than a pearl. Our bundle of joy is a sweet baby girl!"
2. For Boys: Welcoming a baby boy into your home? Share the news with family and friends!
1. "B is for baby, blue, and for boy – help us celebrate our bundle of joy!"
2. "Come join in the fun as we welcome our son!"
3. "Tractors, trains, and trucks – such joy! Help us welcome our new baby boy!"
4. "Our family is growing, the adventure's begun. We're proud to announce we're having a son!"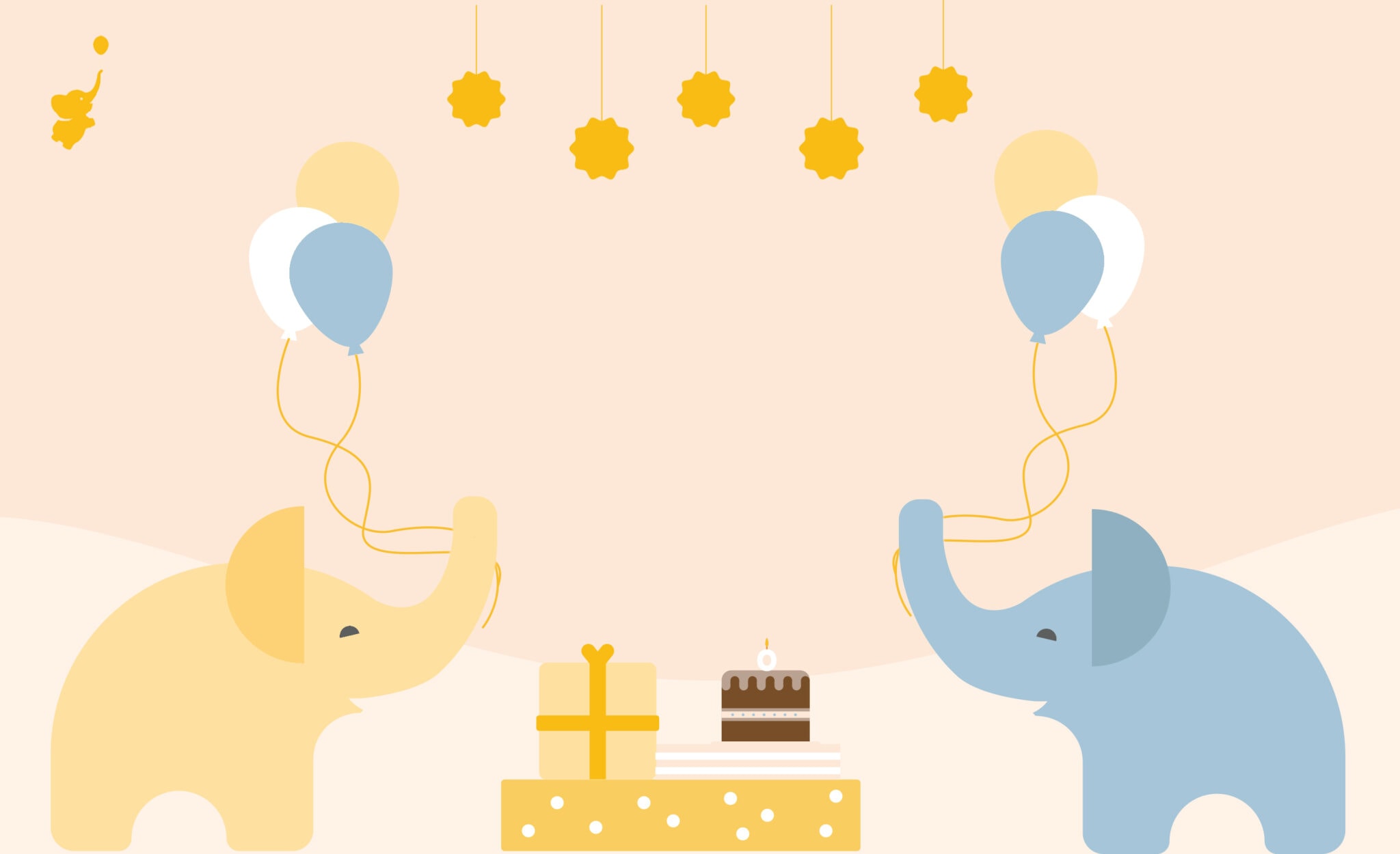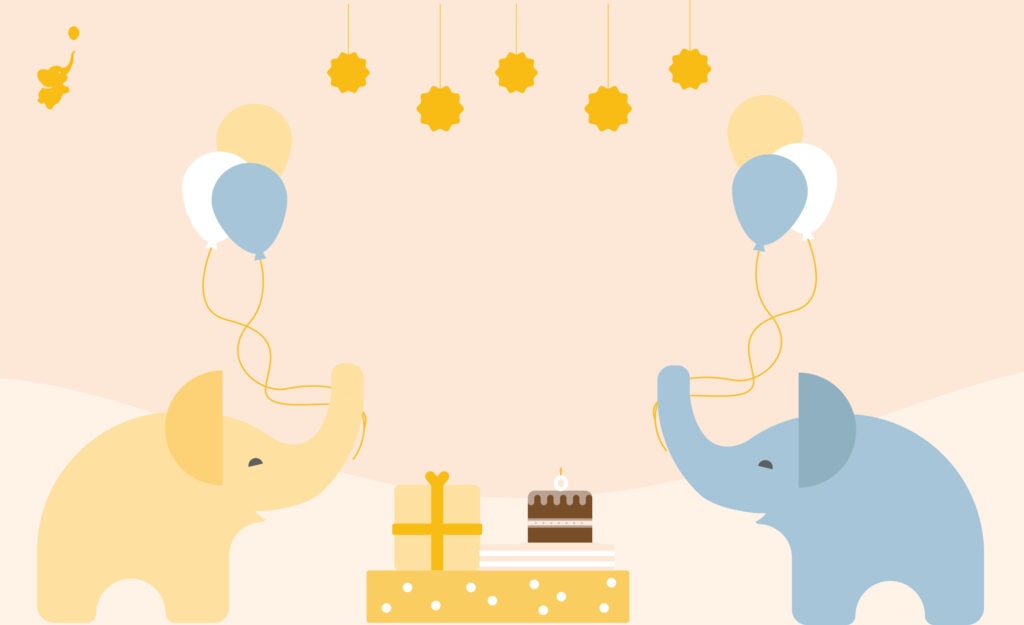 3. Gender Neutral: If you're not sure if the baby will be a boy or a girl, or if you want to save the gender reveal surprise for guests until after baby arrives, here are some ideas for gender-neutral invitations.
1. "Two tiny hands and two tiny feet. It won't be long 'til our baby we'll meet!"
2. "A girl dressed in pink, or a boy wearing blue? It'll be a surprise – for us and for you!"
3. "A sweet little princess, or a new cowboy? Come celebrate our bundle of joy!"
4. "Will it be a boy in blue or a girl in pink? We don't know, what do you think?"
4. For Twins: Double the fun with a baby shower bash for twins!
1. "We're seeing double! Please help us celebrate the birth of our twins."
2. "Double the trouble and double the joys. Come celebrate our new baby boys!"
3. "It's two times the love! You are invited to our twins' shower."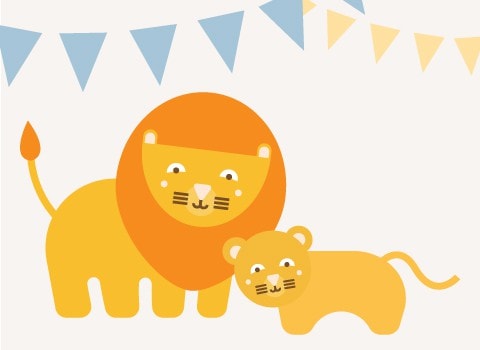 5. Co-Ed: Welcome one and all to celebrate with a co-ed baby shower.
1. "Why should moms have all the fun? Everyone is invited to our baby shower!"
2. "Come one, come all! We're having a baby shower!"
3. "If you're a dad, don't be sad! All are invited to help us celebrate our baby's birth."
6. Virtual Baby Shower: Don't let the miles separate your loved ones from the baby shower fun. Host a virtual baby shower for all to attend!
1. "Out-of-state doesn't mean out of mind. Let's celebrate together!"
2. "Love knows no distance. You're invited to our virtual shower!"
3. "We may be living far apart, but you're still close within our hearts. Come celebrate at our virtual baby shower!"
4. "Who cares about the miles when you've got baby smiles? Join us for our virtual shower!"
7. Sprinkle: Already have one baby? Or three? Skip the shower, have a sprinkle instead!
1. "No need for a shower, a sprinkle will do. You're invited!"
2. "What do you do for baby number two? You have a baby sprinkle!"
3. "Let's sprinkle the family with love. Come celebrate with us!"
8. Sip n See Invitation Wording: If baby has already arrived, why not celebrate with a Sip n See shower?
1. "We had our baby; she's doing fine. Come see her and toast with wine!"
2. "We'll have lots of fun welcoming baby, so dear. Come raise your glass and toast with cheer!"
3. "A bottle for baby, and a bottle for you. You're invited to our Sip n See!"
4. "Please attend our Sip n See. Cheers!"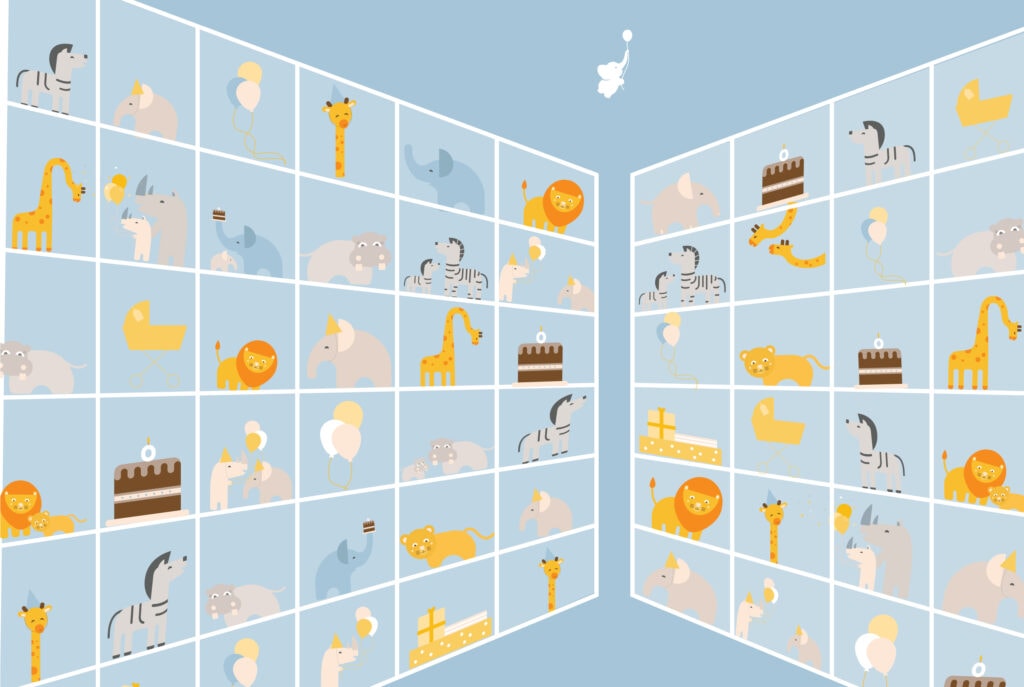 9. Skype Baby Shower Invite Wording: You won't feel far away from family and friends with a Skype baby shower.
1. "Want to see what's up with the hype? You're invited to our shower on Skype!"
2. "Look who's almost here! See for yourself at our Skype baby shower."
3. "Peek-a-boo, can we see you? Let's celebrate together at our Skype baby shower!"
4. "Skype for a minute, or Skype for an hour. We hope you'll attend our Skype baby shower!"
10. Facebook Baby Shower Invite Wording: Connecting with loved ones is super easy with a Facebook baby shower.
1. "Log on to Facebook and take a look! You are invited to meet our new bundle of joy at our Facebook shower."
2. "It's a party, and you're invited! Join us for our Facebook baby shower."
3. "Make sure your cell phone has plenty of power. We hope to see you at our Facebook baby shower!"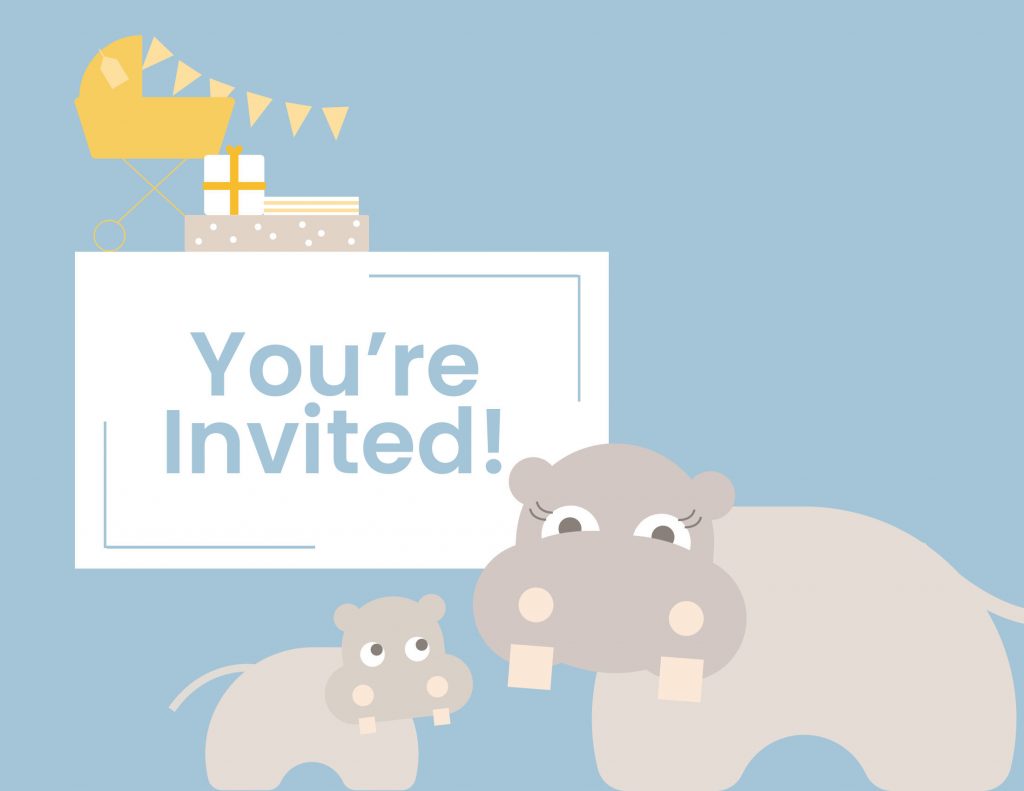 11. Funny: Show off your sense of humor with funny baby shower invitations.
1. "Turns out the stork IS real! Join us in welcoming our new bundle of baby joy."
2. "Guess what??? We made a miniature human! Celebrate with us!"
3. "Before our lifetime sentence of parenthood begins, let's have a party!"
12. Cute: Your family and friends will "Ooooh" and "Ahhhh" over your cute invitations!
1. "Ten tiny fingers and ten tiny toes. Let's celebrate together as our family grows."
2. "Oh, baby! We're having a shower, and you're invited!"
3. "Our new baby is coming soon. We hope you are too, because you're invited to our shower!"
4. "We're tickled pink! Join us as we celebrate the arrival of our new baby girl."
13. Simple: Don't have a lot to say? It's okay!
1. "We're having a baby shower bash! Come celebrate."
2. "It's a party! Join us for our baby shower."
3. "Our little miracle will be here soon! Please come celebrate with us."
14. Words to Parents: Personalize by replacing "Mom" and "Dad" with your name.
1. A new baby is on the way. Please join Mom and Dad on their special day!
2. B-A-B-Y! Mom and Dad are having a baby!
3. A new baby will be here soon, and Mom and Dad are over the moon. Let's celebrate!
See how a great online baby shower works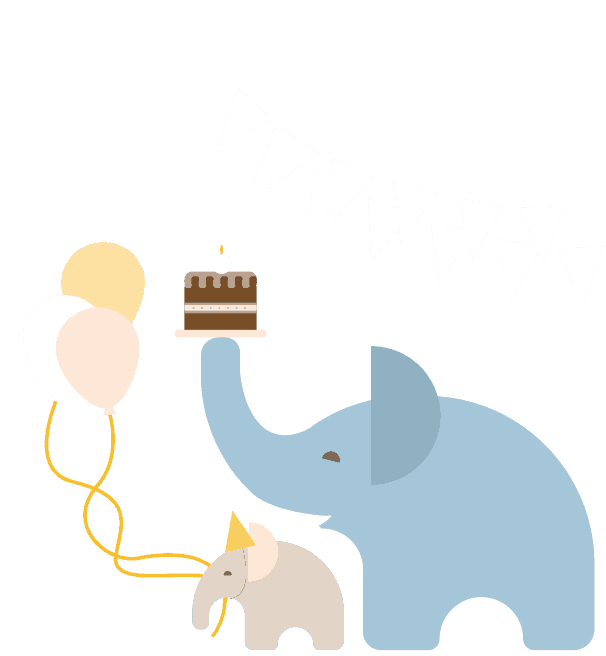 15. Mother's Safety/Healthy: Let everyone know that Mom and baby are healthy!
1. "Baby is here, and Mom is great. Come to our shower to celebrate!"
2. "Mom and baby are healthy and happy. They'd be even happier if you would celebrate with them!"
3. "The baby is well; his mommy is well. You're invited to our shower!"
These are all fun ideas for baby shower invites, but you can put your own personal spin on things as well! These ideas are simply there for inspiration, after all. Feel free to go your own direction and make your shower as special as you want!
You Did It! Your baby shower invitations are ready to share with your family and friends. Now just wait for the RSVPs to roll in until it's time for your big day!
We hope you enjoyed our list of the best tips for baby shower invite wording. For more helpful tips on all-things baby shower, be sure to check out more articles at WebBabyShower!
Online vs. Snail Mail?
Before we wrap up, let's take a quick look at another major consideration you might be having with invitations – online invites vs. the old-fashioned post office!
As we have touched on in this article, it is generally considered traditional to send baby shower invites by mail. But we have also mentioned that you don't have to follow tradition if you don't want to! If you so choose, there are many free online services to send and track invites for you.
In fact, we polled our Instagram audience and everyone agreed that paperless invites were okay!
By Mail
Traditional mail holds many of the advantages that we discussed above. Firstly, it is the generally agreed upon "traditional" method of sending baby shower invites. If you are a stickler for tradition, then this will be the direction you want to go. It also gives your guests a nice memento that they can hold onto to remember your special day.
Traditional mail also allows you to get creative with the actual shape and size of the invite. You can customize how your invite looks, and the stationery that you use.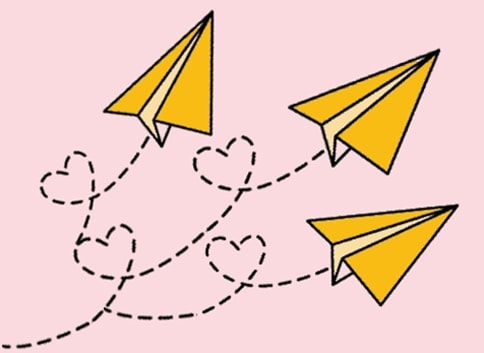 Online Invitations
On the flip side of things, the advantages of sending an online invite have to do largely with convenience and management. Convenience is pretty straight forward, it is simply easier to create and send invitations online than through traditional mail. The entire process can be done in one place, and the invitations can be sent all at once.
Another major advantage of online invites is being able to RSVP easily. No need to personally monitor and track RSVPs as you go, just ask people to respond to the email letting you know if they can make it or not. This takes a major organizational task off your plate, and will surely be appreciated by many parents!
When it comes down to it, the choice is yours. Consider the above benefits and drawbacks, and send the invitation type that appeals to you most.
Conclusion
Thanks for reading our guide on wording your invitation for your special day! As you can see, there are certain things that you should include in all invitations, but there is still plenty of room for creativity! Invitations are the first point of contact that many guests will have with your party, and you have the opportunity to start things out on the right foot. Have fun with them, and don't stress too much! Pick the invites that are right for you!