Baby showers have become a bit old-fashioned, which is why so many people are turning to the Sip and See party. With the COVID-19 pandemic forcing people to keep their distance, an online Sip and See is the newest option for people who want to celebrate their new baby in a safe and entertaining way. If you need other great examples of safe baby showers during this time, check out our article on different types of covid baby showers.
What is a Sip and See?
The Sip and See party is a casual event that originated in southern US states. They resemble more of an open-house style celebration than an intentional baby shower. A few weeks after the baby is born the parents open their home so guests can greet the baby enjoy a beverage and stay for as long as they like. The whole family is invited, not just women.
The difference between a Sip and See and Baby Shower
The typical shower happens before the arrival. Women are usually the only invited guests, and the purpose of the event is to "shower" the expecting mother with gifts chosen for the new baby. Usually, the hostess plans games and activities and selects food that fits the theme of the party.
A Sip-and-See party also celebrates the birth of a new son or daughter, but the event happens after the baby is born. Rather than giving gifts for the baby, the loved ones bring items that the new parents will enjoy. The guest list is not held to just women, as close friends and family members are all invited. Anyone who wants to welcome the baby is usually welcome to attend.
The Sip and See party is more like an open house to celebrate the new babe rather than an organized party. So, most Sip and See parties do not have games or activities. Most have themed finger foods, beverages, and decorations to celebrate the opportunity to meet the newest family member.
Throw a Virtual Baby Shower so Everyone

Can Celebrate!

• Free Trial – 7 Day Refund for any reason
• Only 1 Minute Setup!
• 40+ Custom Themes & Matching Invites
• Use Any Online Registry
• Send Unlimited Invites and Updates
• Baby Shower Games with Scoreboards, Give Prizes!

Build Your Shower
---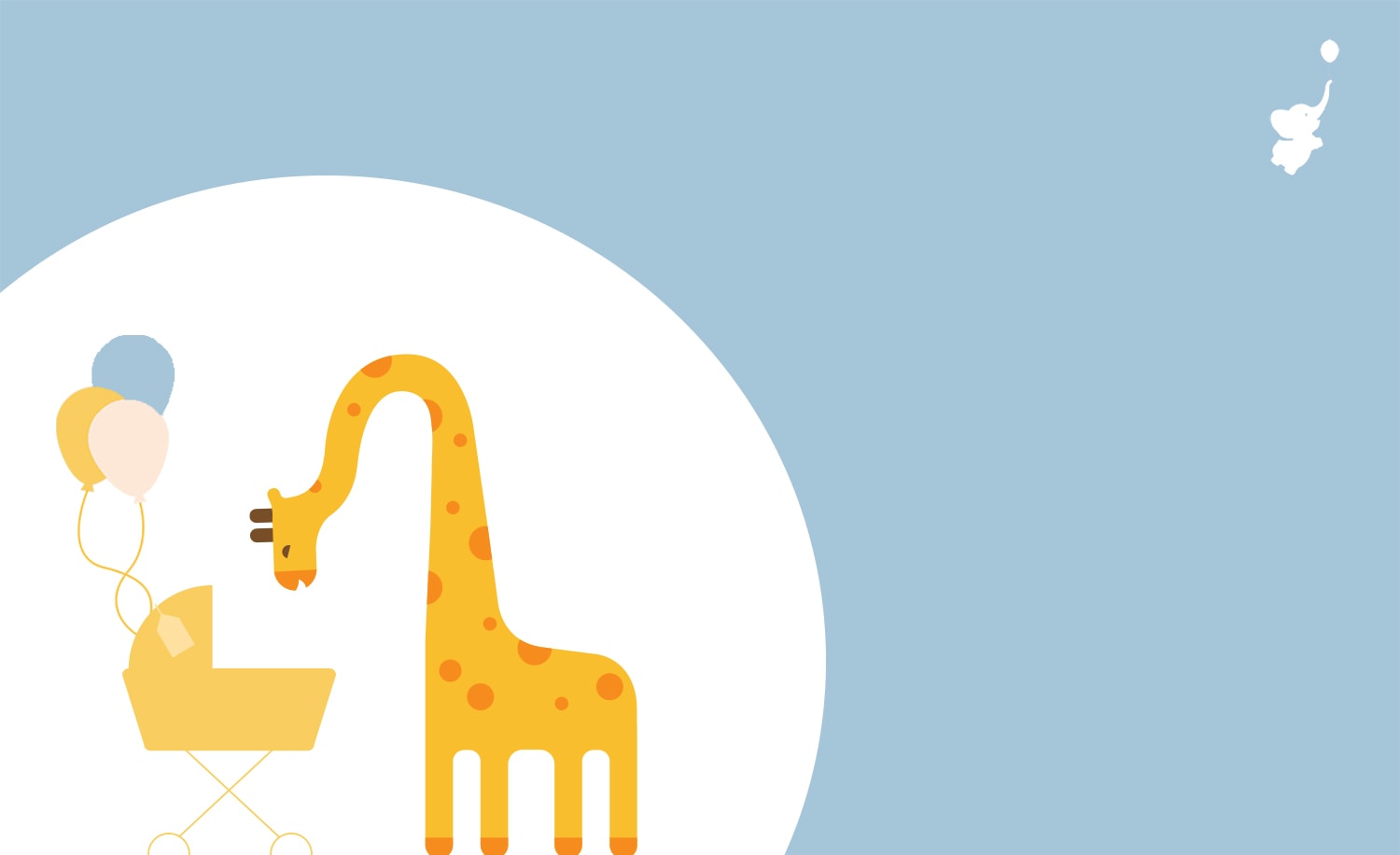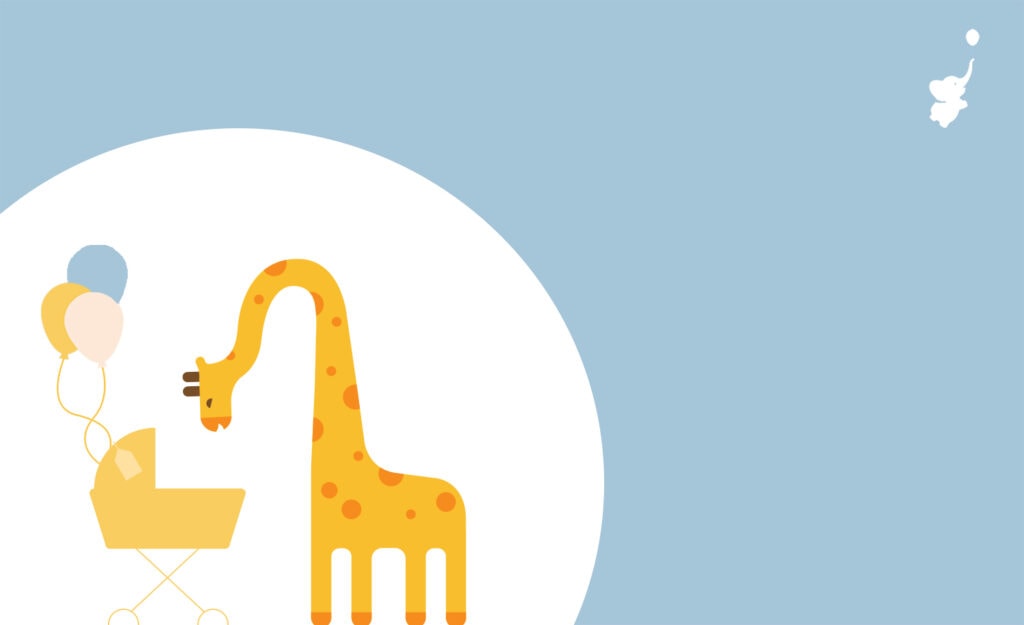 Why a Sip and See is Good Right Now
With the COVID-19 pandemic creating a new normal, gatherings like baby showers need to be put on hold. But, pregnancy can't wait for a special event. Instead of completely postponing the shower, scheduling a Sip and See lets the important people like your friends and family in your life celebrate the birth of your baby. Better yet, a Sip and See can be done online for added safety while your guests can still enjoy all the usual activities.
How to Have a Virtual Sip and See Celebration
A virtual Sip and See lets friends and loved ones get together and celebrate the birth of the new baby. Before you arrange for a virtual event, there are a few necessities you must arrange. You can host your own get together, or you can ask a friend or family member to do it for you. If you do it virtually, you do not have to do much preparation. Your event should be between two and five hours long.
Choose a Virtual Platform
There are several platforms that work, but the best choice is the platform that is free and easy to access. Choose one that works on a mobile device as well as on a laptop and desktop. You should choose a platform that you can use for the entire event, as some virtual platforms have time limits.
Set up the Platform and Send Invitations
You will want your friends' email addresses or phone numbers so they can log in during the scheduled baby party time. WebBabyShower.com will schedule the perfect time for the Sip and See baby shower and send invitations to your loved ones. Don't limit yourself to one time. Set up a few times so all of your guests can attend.
Use a Video Schedule Planner
WebBabyShower.com can also help you plan the virtual Sip and See party, so you aren't stuck just looking at people on your computer screen. The website has several suggestions for engaging your virtual guests. Your schedule should include time to show the baby, open gifts, and share a virtual toast together.
Prepare Food for Real-Life Attendees
If you have some people at your home, have food for them. You could also include ideas for your virtual guests. For example, if you are going to enjoy pizza at your home, your guests might want to order pizza, too. This is very similar to a virtual baby shower and nothing shows your attendees love like sending them cookies in the post or even getting food delivered to their home ready for the sip and see online!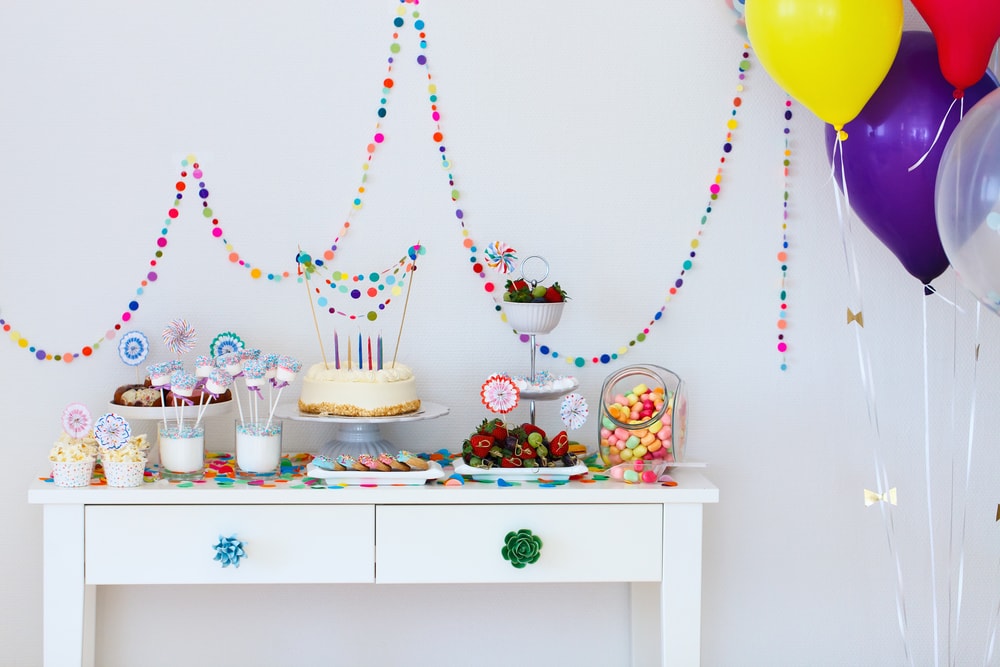 Decorate Your Background
Your background should fit your Sip and See ideas for themes. If you were having a baby shower, your host would include decorations like balloons, diaper cakes, and other baby-related things. Decorating for your virtual event will make it seem more like a face-to-face event. Make sure that you do not have a window or other backlight source behind you and your baby. Of course for an online sip and see you only have to worry about the part of your home that is going to be on camera, you can even use a Zoom background to help you out and save a bit more money.
Happiest Baby recommends decorating with a balloon arch and then setting up the crib underneath making a great backdrop for photos and allows guests to view the baby without waking them.
Show the new Baby to your Guests!
When you plan the virtual event, you must plan it around your baby's schedule. If your guests do not get a chance to get a peek at the baby, you can load video and photos to WebBabyShower. Then, invite your guests to have a glimpse of the images and get updates about your baby's milestones. This keeps the Sip and See party going for as long as you want.
Sip and See Baby Shower Ideas
When you host a See and Sip, your guests might have questions about the event.
What Gifts to Give that the host will love.
Even though a gift is not required, many guests like to bring a token to show their congratulations for the new family member. It is not necessary to bring an expensive gift, and many guests do not wrap their gifts, either. However, guests can wrap their gifts so they can enjoy the surprise on the faces of the new parents.
Dosaygive recommends something small and special like a monogrammed bib or a board book tied in a ribbon.
Some parents might want a gift especially if they did not have a baby shower, you should ask the parents or other family members what they would love or suggest they set up a registry. This way, any guest can easily find the time to shop for a gift, whether it be clothes, toys, most registries allow you to directly post the gift to the house of the recipient.
One thing you can be sure any parent is going to need is diapers! A diaper cake is always welcome since babies go through ALOT of them. A mini diaper cake might be the perfect gift for a Sip n See, check out our guide on how to make a mini diaper cake
To make it easy for guests to choose a gift, new parents can create a gift registry at WebBabyShower.com.
These are some popular Sip and See gifts:
Parenting book
Children's book like board books or picture books
Stuffed toys
Diapers and wipes
Restaurant gift cards
Food delivery gift cards
Flowers
Bottle of wine or favorite adult beverage
What to Wear to the Sip and See
The host can determine the attire based on the theme of the event. For example, if the baby is born around Halloween, the host could ask the guests to wear a Halloween costume. Or, if the get together has a sports theme, the host could ask the guests to wear a favorite team jersey or hat – even virtually.
Otherwise, most Sip and See parties are casual as guests wear comfortable, stylish, or classic clothes. If the event is virtual, the guests could wear anything they want, because they technically aren't leaving their homes.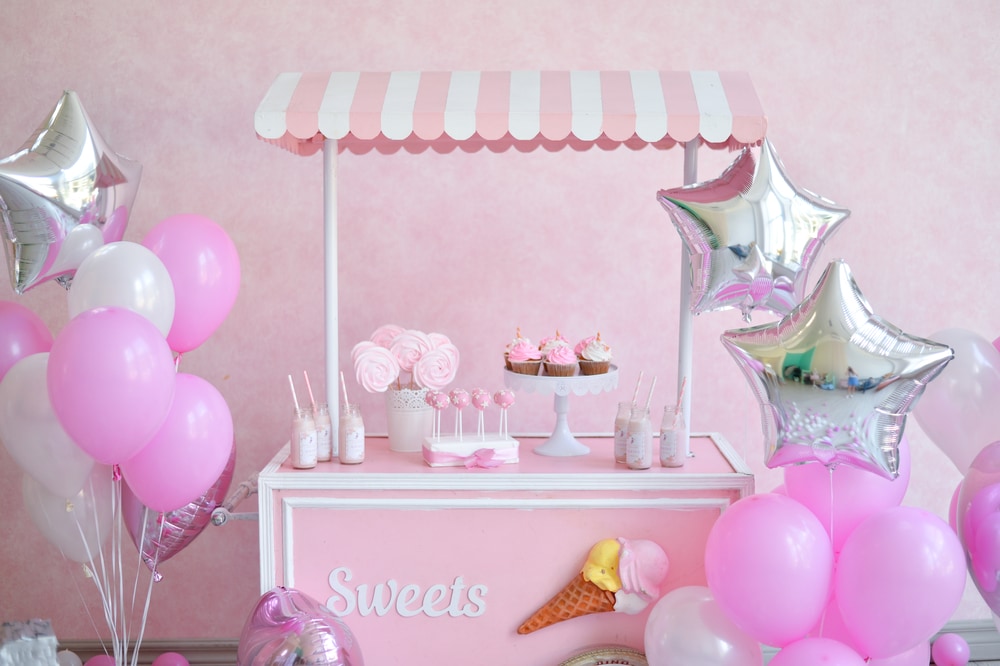 Sip and See Theme Ideas
While it isn't necessary to have a theme for a Sip and See, having one makes the party more fun. An online Sip and See theme doesn't need to be ornate. All you need is a few balloons and a cute sign with your baby's name on it. These are a few fun ideas for your baby's party:
Welcome to the World
Favorite Color
Favorite Animal or Insect
Safari
Favorite Book Theme
Baby Shoes or Bibs
Future Athlete
Future College Attendee
The creative minds at WebBabyShower have several other theme ideas for new parents ranging from classic to funky. Why not pick something fun and easy for the background of your virtual party? If you share the theme before the party, your virtual guests could wear coordinating clothing.
Sip and See Games
Another bit of good news for party planners is that you do not need to plan games or activities for a Sip and See, especially a virtual one. But, you could plan a few virtual games if you want to engage your guests. Virtual trivia is fun, especially when you gear it toward the new parents. These are a few other fun gifts you play virtually:
Baby Trivia
Name the Nursery Rhymes
Famous Parents
You can find the rules for these games and for other activities at WebBabyShower. For most of the games and activities, your virtual participants only need a piece of paper and a pen. You can also set up the games on online game platforms like the ones that teachers use. Hosts will need a scoreboard, and that comes with any WebBabyShower package too.
Sip and See Party Invitations
Since a Sip and See is more like an open house celebration than a baby shower, you can invite a lot of people including family and friends. The guests can come anytime during the party, and they can stay for as long they want. If you are having a virtual party, you can send virtual Sip and See invitations. But, if you are having a face-to-face party, you should send Sip and See invitations in the mail.
WebBabyShower has an invitation manager so you can keep track of who you have invited and who has responded. Online invitations are free to send, and they come with thematic designs. Many new parents choose to send their invitation through social media.
When you craft your invitation, consider some of these wordings:
"Join us for a beverage and meet the new baby"
"He's/She's finally here and is as cute as can be! Please join us for a Sip n See"
"You are invited to our very Sparkling Sip n See to meet our sweet baby [name]"
"Brunch and Bubbly and baby Snuggles! Join us for a Sip n See."
"A petite meet and greet with [name]"
"Please join us for a virtual drink and meet our little one [name]"
"Welcome Little One"
"Twinkle twinkle little star, do you know how loved you are?"
"Join us for a Sip and See to meet our little bundle of joy"
"Cue the Curtain… It's the debut of [baby]. Come see the greatest act of our lives at Sip n See!"
See how a great online baby shower works
Sip and See Party Food
If you are planning a virtual event, then you don't need food. However, if you have any face-to-face guests, then you will want some simple foods like baked goods, finger foods, and adult beverages as well as coffee, tea, and soda.
If your party is a hybrid mixture of online and face-to-face, then let the virtual guests know what you are serving. Most importantly, let your virtual guests know if you are going to hold a toast so that they can be online at toast time. They will want to imbibe with you and partake in a virtual toast to the new baby.
Sip and See Location
If you are holding a virtual Sip and See, you should hold the event where you have reliable Internet service. Many new parents find it convenient to hold the Sip and See at home, but you could hold it somewhere else. Consider these locations:
Grandparent's home
Friend's home
Church
Community Center
Favorite restaurant
The goal of your Sip and See is to have a fun event where your friends and family get to meet your baby. The party details should fit your personality and style. As new parents, you might not have a lot of energy to plan a big party, and a Sip and See is one of the most relaxing types of parties to plan.