Distance makes the heart grow fonder – or so the saying goes. But what if said distance is keeping you from hosting the baby shower of your best friend's dreams?
Don't let distance rain on her baby shower parade! Let us introduce you to the premier solution to the distance dilemma: the long distance baby shower via WebBabyShower. With family and friends so often spread out across the country (and even the world), long distance baby showers are growing in popularity among parents-to-be as a modern shower solution. Begin hosting a shower today.
They're easy, convenient for all and, most importantly, a special way for the mom-to-be to celebrate with her nearest and dearest. Here's how to host the most amazing long distance baby shower you never knew you could, all through WebBabyShower!

Related article: 31 Baby Shower Checklist Essentials.
What is a long distance baby shower?
First thing's first – what is a long distance baby shower? Much like it sounds, a long distance baby shower is a way to celebrate a mama-to-be from afar. WebBabyShower is a private way to be online together, with private video, photo albums, guest books, games, a gift registry and built-in email invitations and birth announcements. Friends and family virtually "gather" to shower the mama-to-be with love and gifts.
Throw a Virtual Baby Shower so Everyone

Can Celebrate!

• Free Trial – 7 Day Refund for any reason
• Only 1 Minute Setup!
• 40+ Custom Themes & Matching Invites
• Use Any Online Registry
• Send Unlimited Invites and Updates
• Baby Shower Games with Scoreboards, Give Prizes!

Build Your Shower
---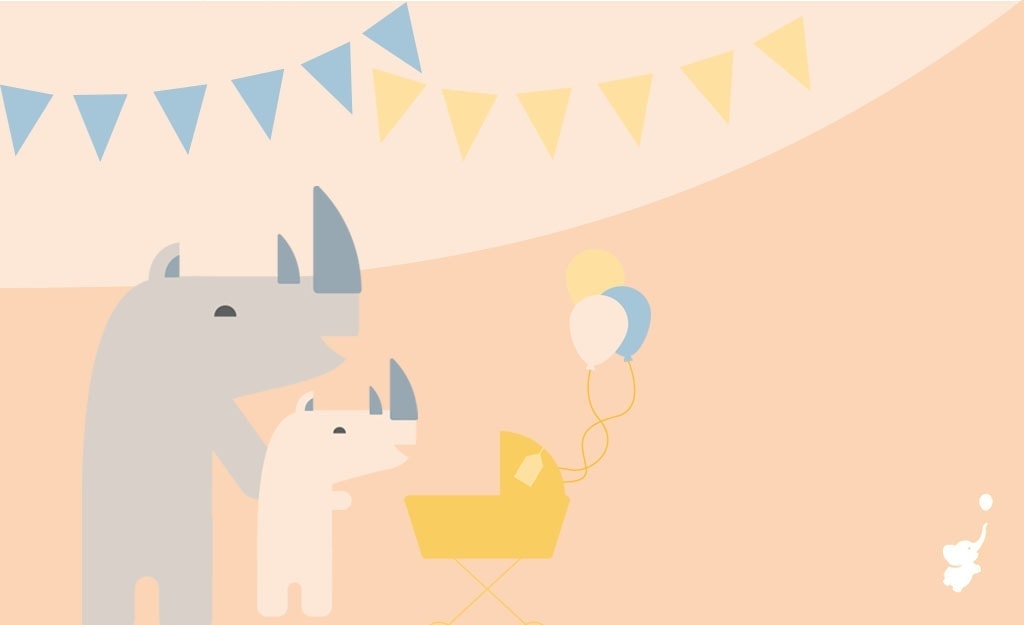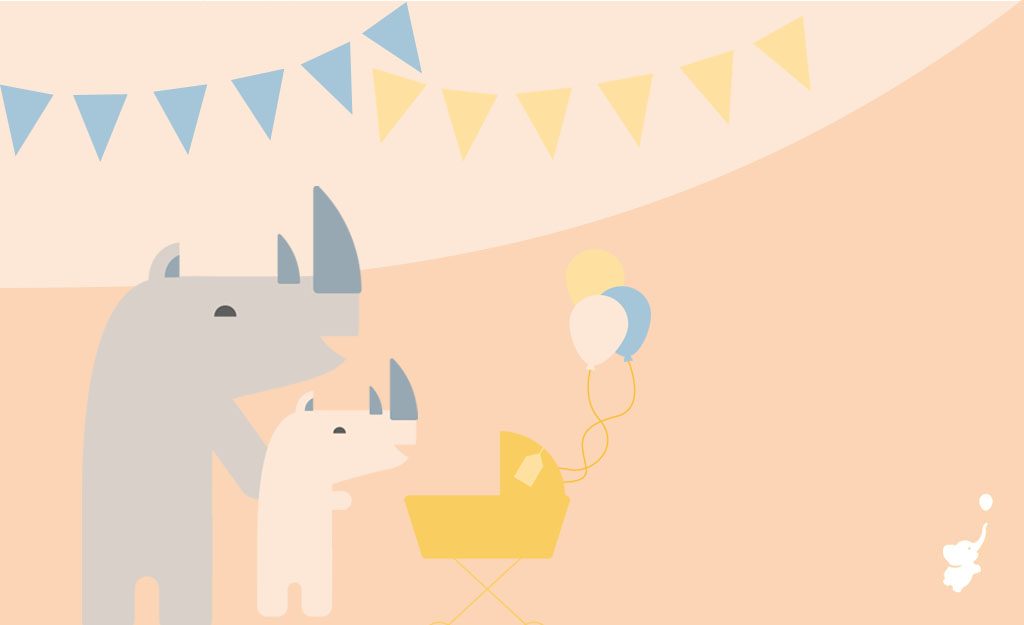 Why host a long distance baby shower?
At this point you might be asking, "But why?" Why host a virtual shower with us when an in-person shower is the traditional route? Let us list the reasons:
Inclusion: Coordinating schedules is difficult when everyone lives in the same town, but bring trains, planes and automobiles into the equation and it can feel nearly impossible. WebBabyShower hosts showers that allow friends and family from across state lines and time zones to easily gather – no flight delays included – and celebrate the mama-to-be. Or, if the mama-to-be is the one far from family and is unable to travel due to pregnancy or military commitments, our virtual shower options ensure she doesn't miss out on this memorable occasion.
Convenience: These days everyone is "plugged in" in some form or fashion. From smartphones to tablets and everything in between, few people are too far from an internet connection at any given moment. This makes for easy and convenient "attendance" for all guests.
Flexibility: Just like there's no single way to host a traditional baby shower, there's no "right way" to host a long distance baby shower. You can host a "live" video shower at one set time or set up a week-long online event where guests are able to drop in and send best wishes when it's convenient for them. WebBabyShower offers a variety of options to fit your schedule.
Private: The internet may be the people's playground, but your long distance baby shower doesn't have to be so public. WebBabyShower ensures your shower is visible only to you and your guests, just like a traditional shower.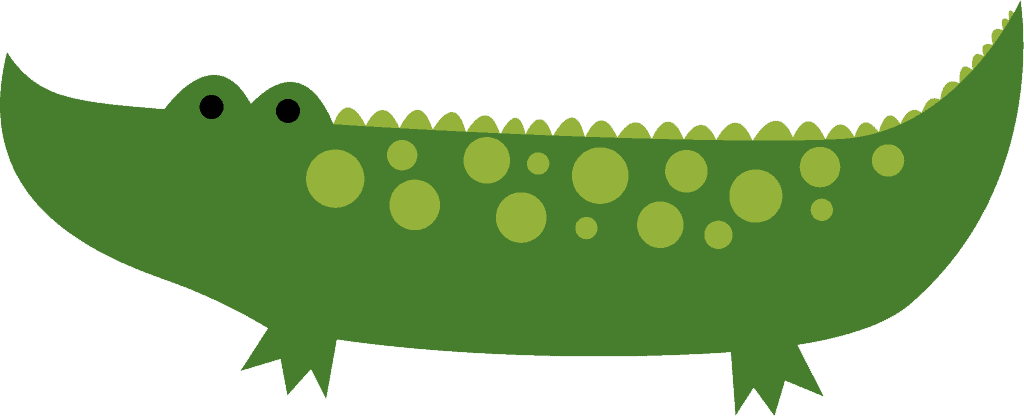 Virtual Shower vs. Traditional Shower: What's the Difference?
Aside from the obvious, there are many little differences between the two types of showers. Here are just a few advantages of a long distance shower with WebBabyShower:
Longer Celebrations: You don't have to limit the celebration to just two hours of one day. Depending on what kind of virtual shower you want, WebBabyShower allows you to extend your party through an entire day or even a week. That means more time to shower the mama-to-be and connect with friends and family. It's a win-win.
Budget Friendly: Virtual showers don't require travel, event planning services, catering or venue and equipment rentals. That means less stress on your wallet and more energy to focus on what's most important – the soon-to-be bundle of joy!
Stress Free: Not only will the low budget relieve some stress, but the lack of planning and execution will, too. Virtual showers don't require extensive set up, clean up or any of the madness in between. They truly are all about showering the guest of honor and connecting with loved ones. WebBabyShower does the rest!
Quality Conversations: Speaking of connecting with loved ones, our services allow you to have real, genuine conversations without the distractions of a traditional shower. With online showers, you are able to dedicate time exclusively to one guest which is a luxury you aren't necessarily afforded when you have to make the rounds in two hours at a traditional shower.
Coed Baby Shower: Want to invite a few guys with no drama or the dad to be? Another beauty of a virtual shower, no one's worried about this anymore. We expect our experiences online to be inclusive, and your guest list can reflect your choices.
While there are many differences when it comes to virtual and traditional showers, there are just as many similarities that are equally advantageous. So, if you're thinking about a long distance baby shower, don't assume you'll have to give up some of your favorite parts of a traditional shower. WebBabyShower helps keep the magic of a baby shower in-tact, just online!
Baby Shower Invitations: Invitations are a must no matter what type of shower you're hosting. WebBabyShower offers a variety of built-in email shower invitations and baby announcements so you can still revel in the fun of picking out the perfect pattern and colors.
Gift Registry: Just because your friends won't physically be in the room with you for your shower, doesn't mean the baby shower gifts won't be. WebBabyShower makes it simple to upload your gift registry and share it with friends to ensure you are showered equally with love and gifts.
Sweet Treats: Let there be cake! Just like the gifts, don't feel like you have to skimp on baby shower cake during your virtual shower. Invite guests to enjoy a slice of their favorite cake with you during the shower.
Baby Shower Games: You can still play games, too! Whether a live video shower or a weeklong event, you can invite guests to play a variety of fun games offered through WebBabyShower including quiz games with live rankings and the ever popular 'baby photos game'. If you opt to open presents live on webcam, Baby Shower Bingo is also a fun option.
Video Shower: WebBabyShower makes for a perfect way to host a virtual baby shower. A "live" video shower enables guests to gather at the same time, interact with each other as if they are attending an in-person shower, and watch the mama-to-be open gifts….all from the comfort of your home! You can use Skype or Google Hangouts as you prefer. We recommend these free platforms because people know and trust them, and already understand how they work. Live video chat is complicated to create, and we want the most reliable and easy solutions for your shower.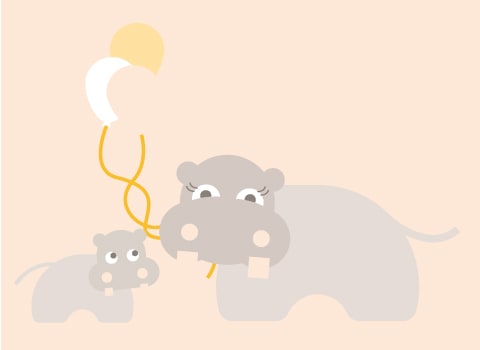 Other Ways to Gather Virtually:
As we mentioned earlier, there is no right or wrong way to host a virtual shower. That's another great thing about this up-and-coming trend – there's no "textbook" standard that your mother and grandmother have been following for decades!
Facebook Event: If you don't want your guests to feel obligated to dedicate a pre-set hour or two of their day to your shower, you can also plan a private Facebook event. While convenient to keep this event "live" for weeks at a time, keep in mind all of your guests may not be Facebook-literate or even have an account.
Email Shower: Similar to a Facebook event, an email shower takes the pressure off guests to "arrive" at one time. Equally similar, this may not be the best way to reach some of your older guests.
Snail Mail Shower. Snail mail will never go out of style – at least we hope not! Mix traditional with modern and have a virtual baby shower by way of letters. Mail physical invitations, and ask guests to mail back their best wishes for baby. You can include the registry information on the invite just like you would for a traditional shower. A snail mail shower makes checking your mail every day that much more exciting!
Phone Shower: Maybe you want to talk to each of your loved ones, but don't want to be overwhelmed by everyone talking at once on a video call. A phone shower is a nice solution. Schedule time throughout your designated shower day (or days) with each of your guests. This will allow you to catch up individually and share a special time of conversation with just the two of you.
Conclusion
Meeting virtually has never sounded so fun, are we right? An idea that you may have never even thought of – a long distance baby shower – may just be your ticket to the best baby shower you've ever had thanks to WebBabyShower!
See how a great online baby shower works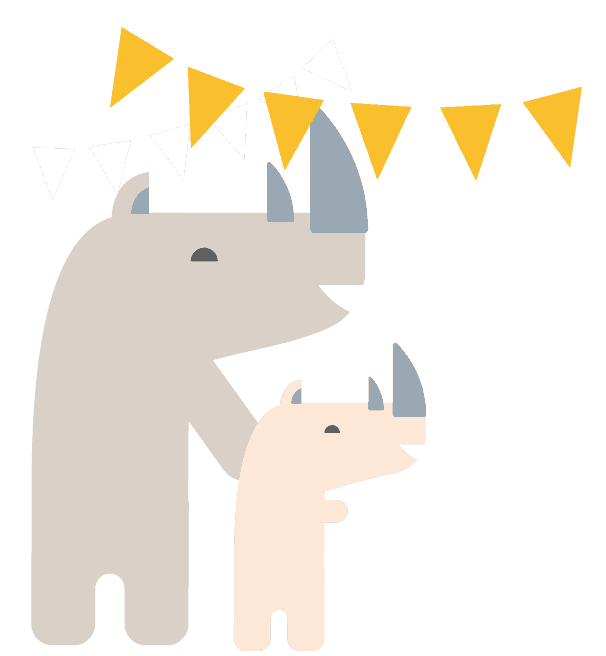 WebBabyShower Frequently Asked Questions
Here is a list of common concerns about hosting a long distance baby shower. The questions link to their answers in the WebBabyShower Help section or on the WebBabyShower FAQ: