How To Have An Awesome Long Distance Baby Shower?
If you've been wondering "how to have a long distance baby shower?", WebBabyShower is the solution!
A baby shower is an important experience for every expecting mother and she deserves to be celebrated, but how can this joy be shared with friends and family spread out?
WebBabyShower brings expecting mothers and family together for this amazing journey. An Easy and Special way to celebrate this important time. Simplify gathering and connecting everyone with a dedicated online baby shower with cute ready-made designs, matching invitations, and a private place for all your photos and videos. that's why WebBabyShower offers an easy and fun way for out of town moms – or grandparents 🙂 have a long distance baby shower online.
Throw a Virtual Baby Shower so Everyone

Can Celebrate!

• Free Trial – 7 Day Refund for any reason
• Only 1 Minute Setup!
• 40+ Custom Themes & Matching Invites
• Use Any Online Registry
• Send Unlimited Invites and Updates
• Baby Shower Games with Scoreboards, Give Prizes!

Build Your Shower
---
How do you have a long distance baby shower?
Of course there are plenty of different routes to go down when planning a long distance baby shower but WebBabyShower is a fantastic option. WebBabyShower is setup to accommodate everything needed for baby showers, pregnancy celebrations and birth announcements…with privacy and of course all the fun shower stuff for mom to be and the guests.
WebBabyShower gives you all the virtual tools you need to organize a long distance baby shower so that your far away friends and relatives can hop onto your shower site any time they choose. They can also join in for a scheduled video chat. Or both of course!
Long Distance Baby Shower Reflection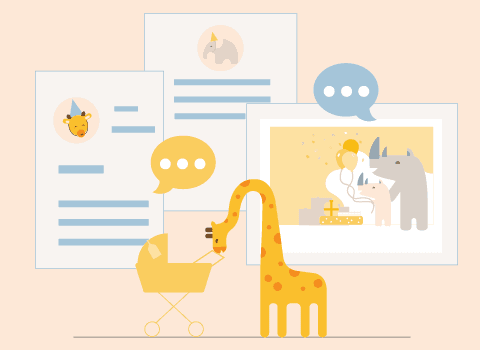 Just like planning any other event or gathering, you must consider the costs involved. However with a long distance baby shower, you also need to take into account whether all the guests and the expecting parent(s) have access to the internet, if their computer literate and the kind of platforms they might be able to use for a video chat so you can have a great baby shower from afar.
Across the Miles Baby Shower
Luckily WebBabyShower has done a lot of the work for you to make things simple to host a online long distance baby shower. We have a bunch of stuff for you that is already made including a photo and video album, a games page, a gift registry and much more! We also have some great baby shower quiz-style games for you to use. Along with super cute baby shower themes to choose from there is also an invitation manager to easily manage sending out those invitations. At WebBabyShower we really have made it so easy to set up; with no software to download and no accounts to be made to join you and your guests will be on your way in no time.
Throwing a long distance baby shower can be as plain or as embellished as you like. It really depends on you, your budget, your time and of course your energy! With Webbabyshower you can easily have multiple baby showers too. There are loads of themes to choose from and you can use our platform to throw any type of shower from a sip n see to a Mexican baby shower.
You can always incorporate some additional personal touches with printed invitations, favors and gifts you send out. Or by all means stick to using the online features of WebBabyShower. Again it's entirely up to you!
How Much Does It Cost?
For us to offer so many fun, simple to use features in a confidential format without the ads or "social experimentation" we charge a one off flat-rate all of these fun, easy to use features in a private, unlisted format, without any advertising, and without any "social experimentation", there a one time, flat-rate set up fee. Please check out our pricing page.
See how a great online baby shower works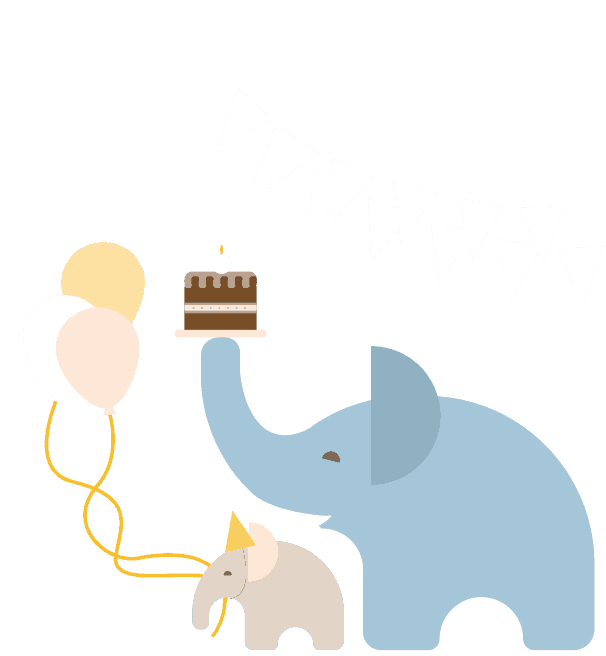 WebBabyShower F.A.Qs
Here is a list of common concerns about hosting a long distance baby shower. The questions link to their answers in the WebBabyShower Help section or on the WebBabyShower FAQ:
An online shower can last anywhere from a weekend to several months! Our plans start at 6 months. Online showers can blend right into a baby blog for updates to everyone.
When Should I Start A WebBabyShower?

Traditional showers are the third trimester, but long distance is different. Second and third-trimester showers happen all the time online. We have a whole post on it when to have a baby shower.
How Do Gifts Work With A Long Distance Baby Shower?

An online registry is a go-to solution. We work with every online registry there is.
What About Thank You Cards?
Is There Any Baby Shower Etiquette I Should Know About?

Online etiquette is different than traditional, the same rules -thankfully!- don't apply. Read our in-depth etiquette guide.
Is It OK To Host A WebBabyShower For Myself?

Yes! We have the data. Over 50% of showers are paid for by the expectant parents who self host with help from friends and family.
Is It OK To Invite Men?

Yes! The whole 'no men' thing is fading, and no where faster than online long distance showers.