Our exclusive WebBabyShower baby shower bunting designs are an amazing printable set you will not find anywhere else. While we love a good online baby shower, when an in-person shower is possible, let's have some bunting flags! So we had our designers create these free baby shower decorations and buntings.
We have here a set that a series of great designs, and also one with the full alphabet to spell out the name of the moment. Let's take a look, or if you're in a hurry just get the printable PDF right now!
Throw a Virtual Baby Shower so Everyone

Can Celebrate!

• Free Trial – 7 Day Refund for any reason
• Only 1 Minute Setup!
• 40+ Custom Themes & Matching Invites
• Use Any Online Registry
• Send Unlimited Invites and Updates
• Baby Shower Games with Scoreboards, Give Prizes!

Build Your Shower
---
1. Free Animal Print Flat Baby Shower Bunting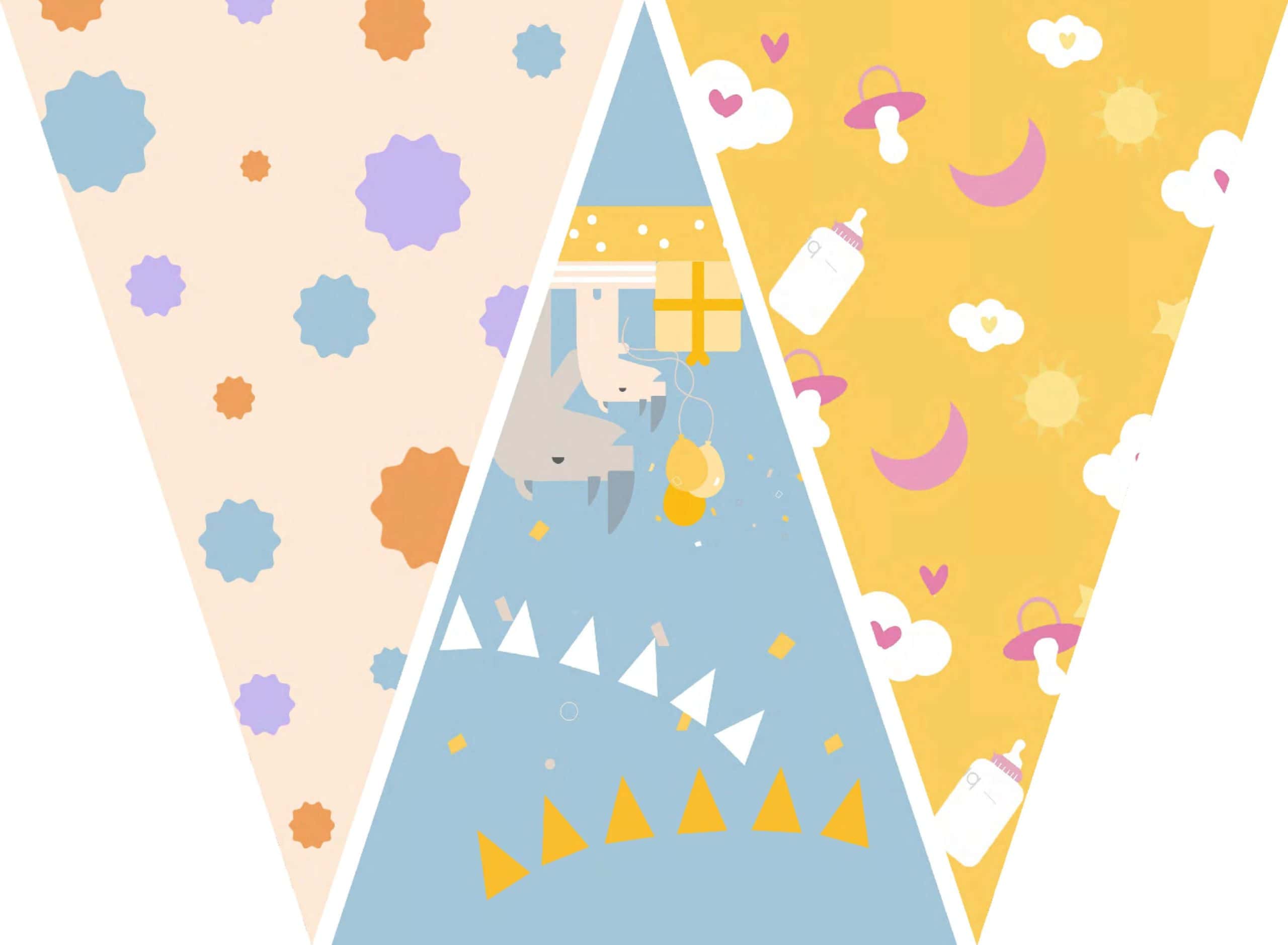 Nothing beats the friendliness of cute animals having fun. These printable flags feature a trending pattern with a timeless design to add fun vibes to your room. Style this animal print with a personal note or use it as bunting material- it is free to print and download.
2. Free Zebra Print Flags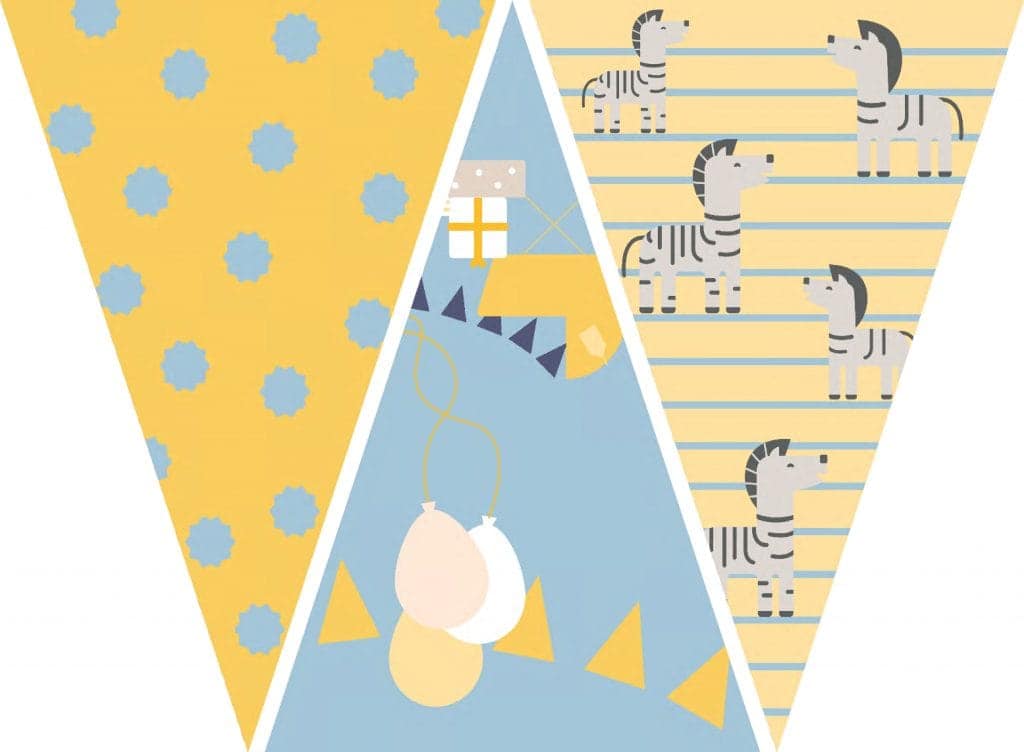 This free print features colors that will effortlessly add fun elements to your Thank-You note in a stylish way that does not feel too overpowering. A wild zebra print design inspired by the savannah animals with balloons, flags, and gifts sets the right tone.
3. Free Hippo and Lions Print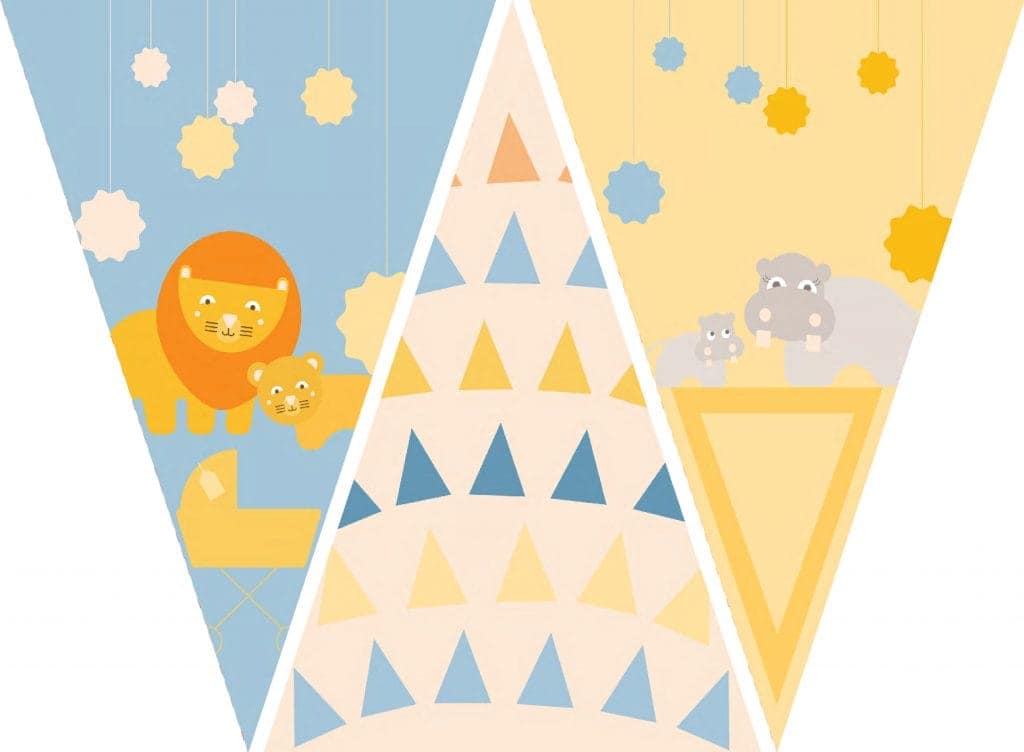 This handcrafted free bunting features a lovable cartoon lion in bright, happy mandarin and honey colors along with a neutral, soft palette to create a charming environment for the baby shower. Who knew hippos and lions could get along so well?
4. Free Colorful Baby Patterns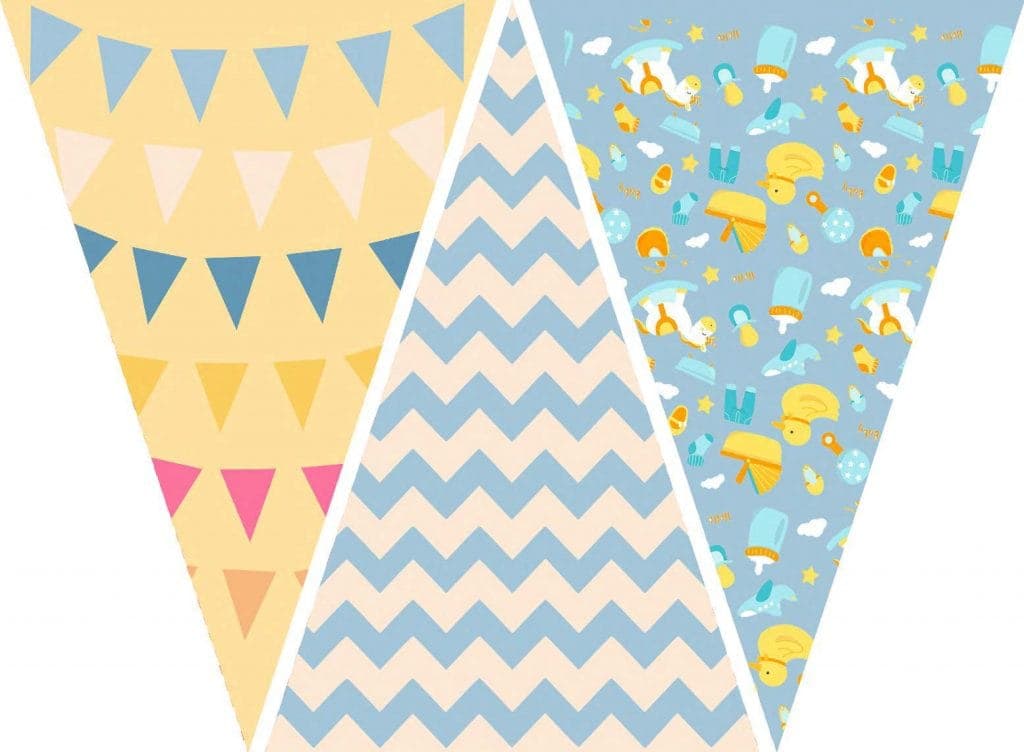 Style your invitation note with a vibrant design that will inspire your guests to attend your baby shower. The playful design features a collection of cute patterns including baby accessories and colorful flags in contrasting color tones. This bunting will radiate positive energy among all those who receive it.
5. Chevron Patterns with Elephant Prints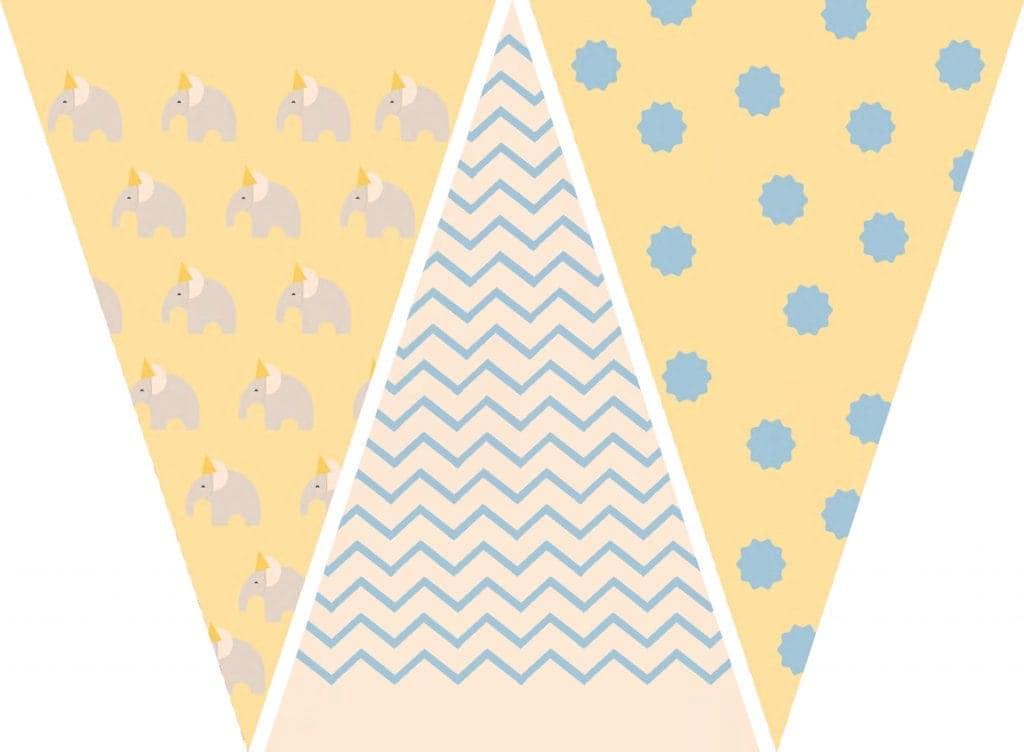 This free print features charming elephants and bold chevron print to add a country-style charm to your baby shower. What could be more fun that chevron patterns that feature endearing elephants with a cream color palette?
6. Giraffe and Balloons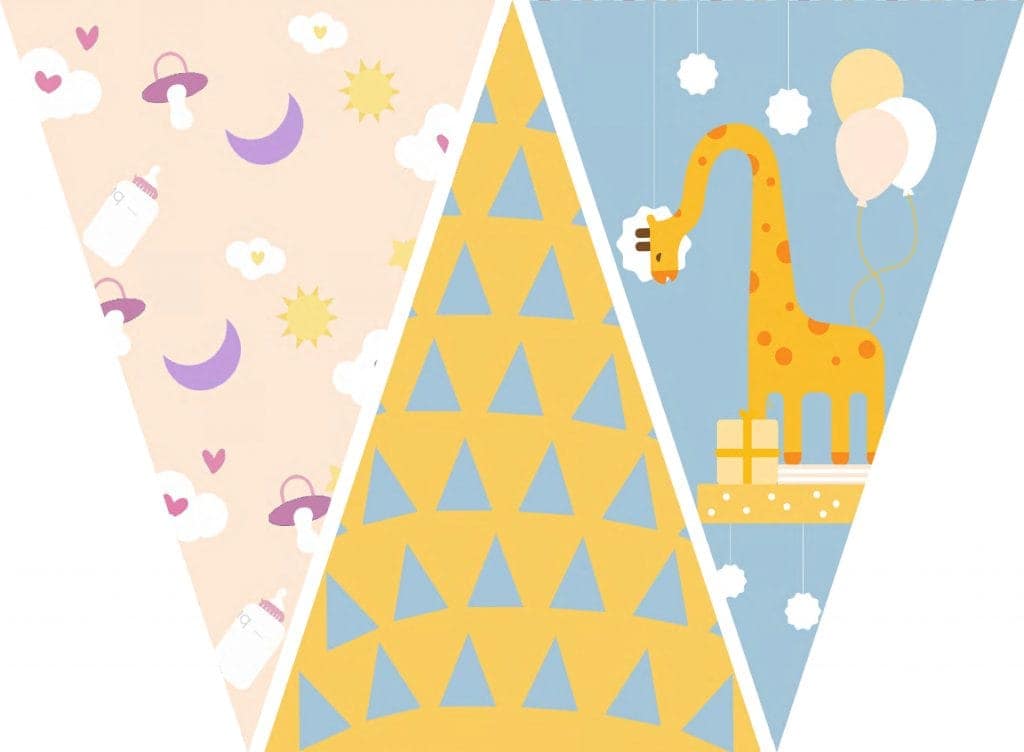 Wake up your baby shower with a row of vintage-inspired giraffes that are beautifully drawn together with contrasting balloons and baby accessories. You can send these prints as inspiring giraffe baby shower thank you notes or create a row of bunting to add a unique touch to your interior.
7. Free Polka Dot Prints for Bunting Row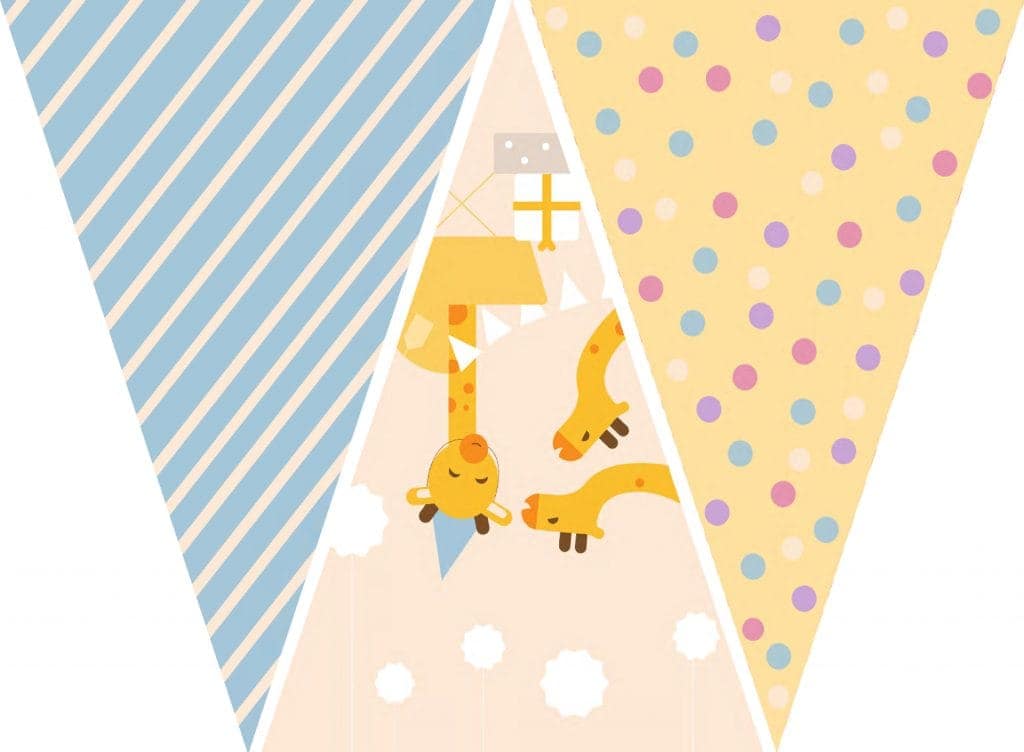 You can create an atmosphere of playfulness in your baby shower with this polka dot themed row of bunting featuring cartoon giraffes and pastel colors with a minimal plain backdrop.
8. Lions, Balloons, and Chevron Prints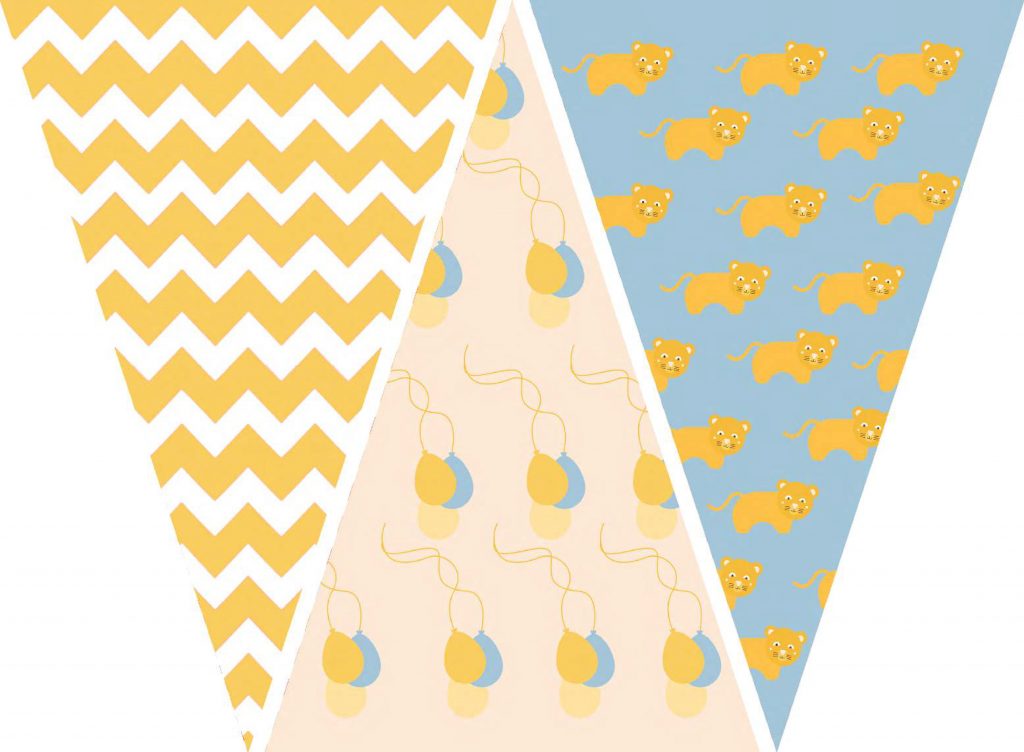 It is important to skillfully contrast the color and theme in your row of bunting. This free print makes for the perfect lion baby shower thank you card due to its multicolored pattern on the front. The balloons reinforce the spirit of fun and make the environment fun for everyone involved.
9. Multicolored Baby Themed Print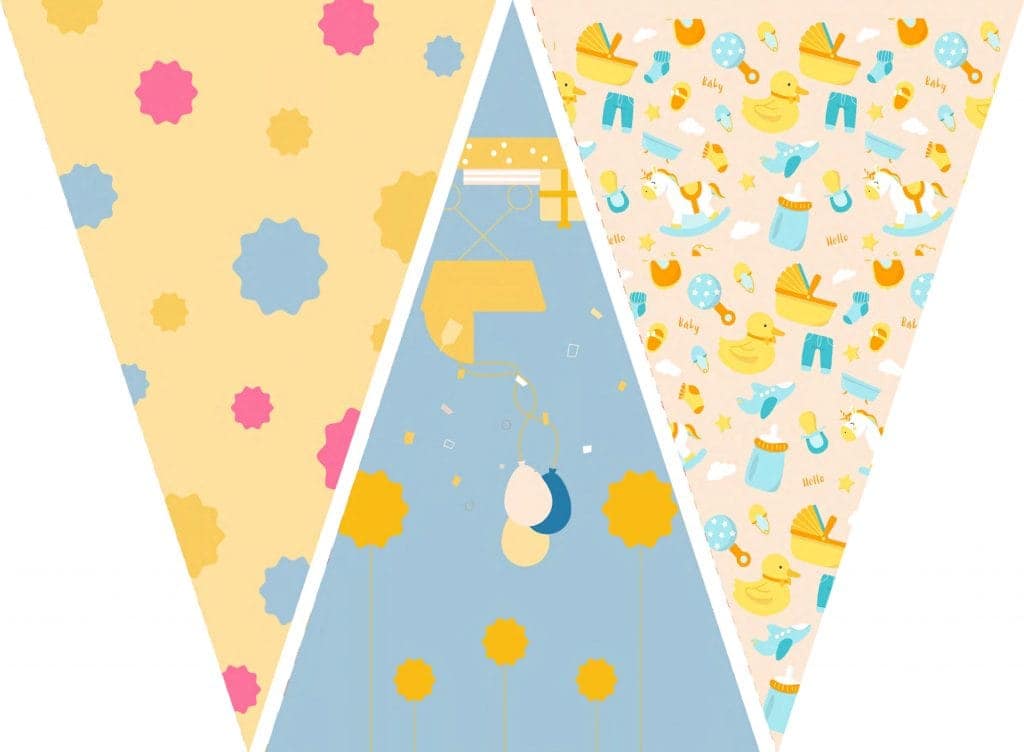 Your baby shower guests will appreciate the stylish design thanks to the multicolored bunting which is designed by a team of in-house designers. The inspiring cartoon features baby toys and lots of balloons to add the much-needed flair on many occasions. Or you could use mail this as a thank you note.
See how a great online baby shower works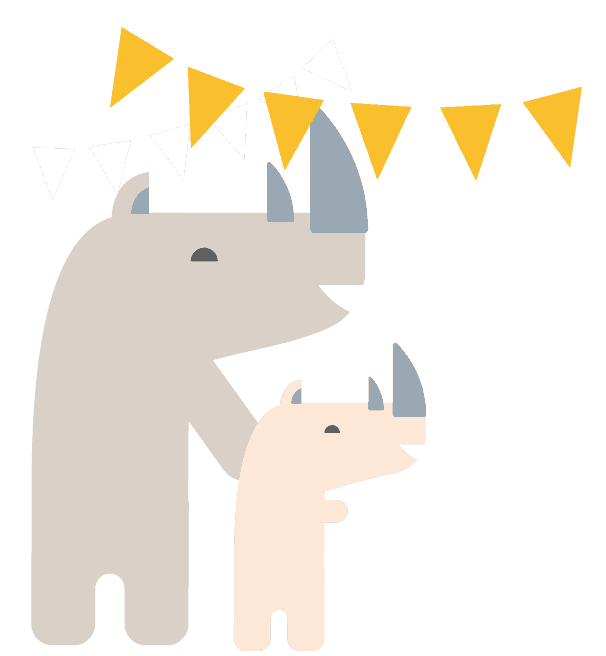 10. The A-Z Alphabet Bunting Flags for that Special Name!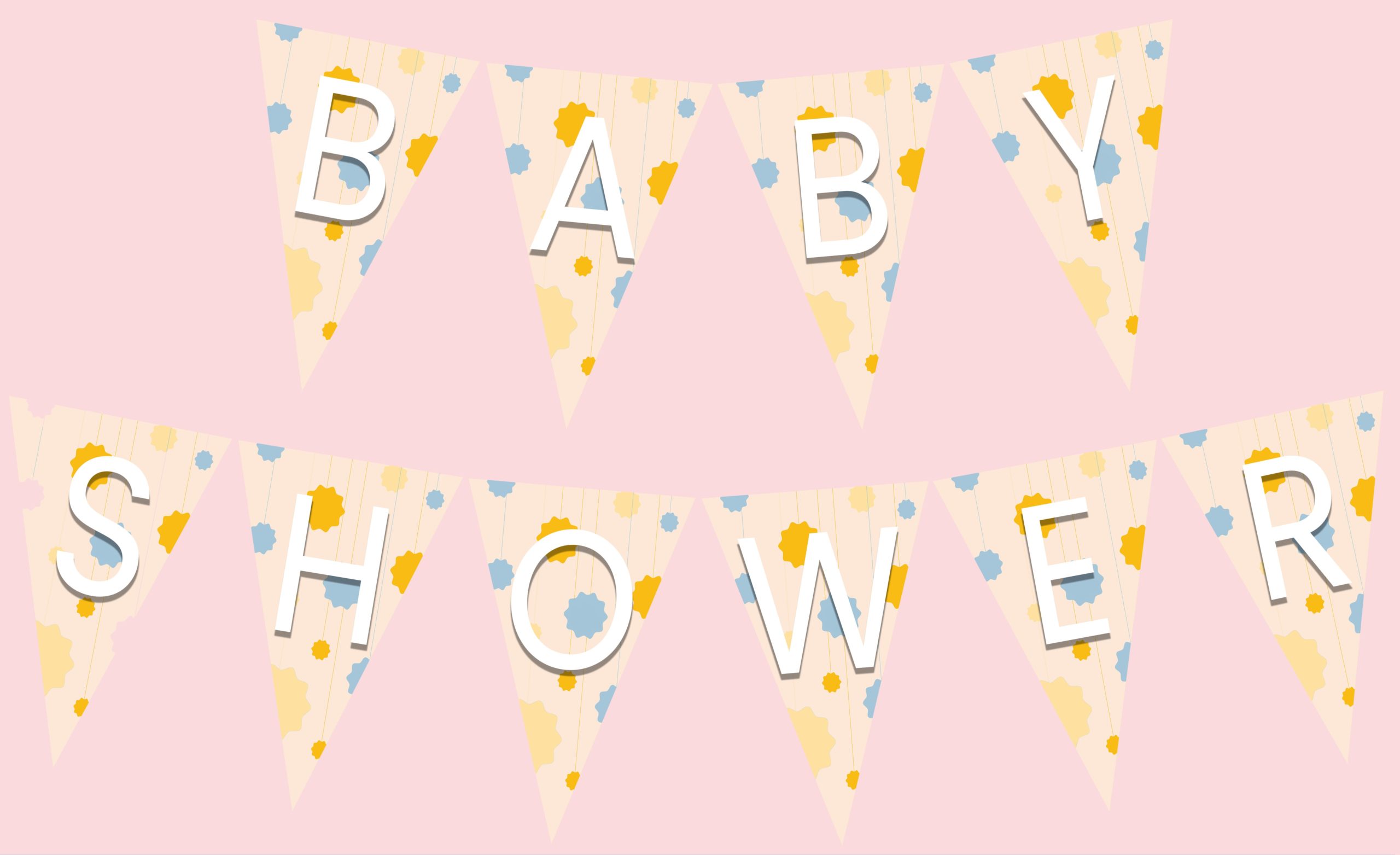 Now you can easily arrange online or zoom baby showers and invite your guests from around the world. Celebrating your child's arrival couldn't get any easier.