Amazing baby shower alternative ideas
Don't get tripped up by the notion that baby showers at their worst are dated rituals or intense cringe fests. This is life, not an Amy Schumer rom-com, underneath the stereotype is an awesome moment to share and you can roll it your way.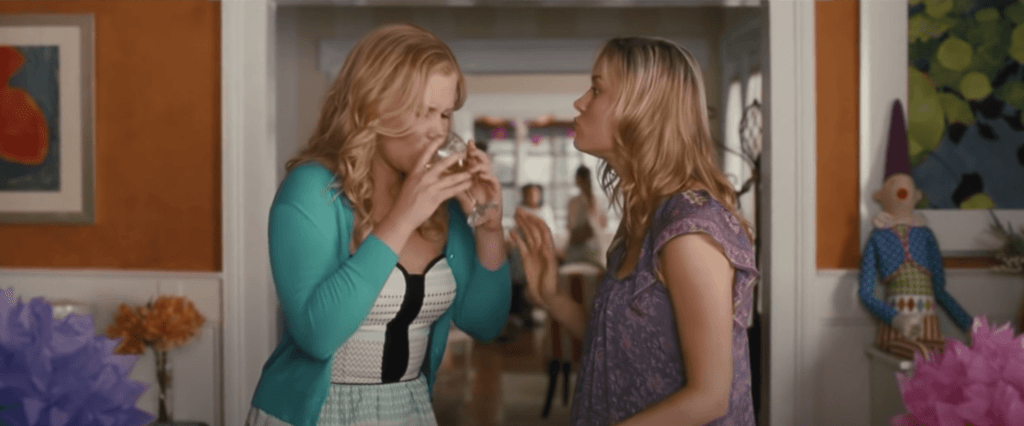 Yes baby showers empower the soon-to-be mother by equipping her with the necessary support ( and way too much advice…) on best practices during and after her pregnancy. But at its core, it's an awesome day when all family members and friends come together to celebrate the birth of a new baby! I mean, new baby's rock.
But no one says you have to follow the rules of a traditional baby shower etiquette, and here are nine baby shower alternatives you might want to consider. If you're looking for fun theme ideas instead, check out our article on fall baby shower ideas.
Many of the ideas we list can easily be combined with the great outdoors too, make your shower COVID safe and once you have some inspiration from this list, check out our amazing guide on the perfect outdoor baby shower next.
We've got everything from Navajo-inspired rituals to modern baby shower website online options, but let's start with the basics.
1. Go Online & Rock a WebBabyShower
It's not easy being inclusive with your baby shower if your friends and family are spread over 2000 miles apart, or if say a pandemic wants to crash your party. This is where an online baby shower comes into play. With WebBabyShower, you can share your most treasured moments with guests who can't join you for any reason.
With WebBabyShower, you can now send tracked emails and reminders to your guests to make sure they attend the event on time without disrupting their schedule.
But just because it's a 'virtual' baby shower doesn't mean it won't include all the highlights of the day. WebBabyShower provides a comprehensive baby shower experience, complete with guest book, built-in games with live scoreboards, a gallery page with video and photo upload, a gift registry, and built-in email invitations. The best part is the co-hosted system that lets you and your friends put together videos and photos.
Not only does WebBabyShower provide you with built in games, you can also download fourteen printables and six interactive Google slide games from the website. WebBabyShower is also ideal for baby showers in a remote office environment
WebBabyShower lets you include any registry you want to choose, including Babylist, Amazon, and BuyBabyBuy.
2. Throw a Sprinkle Instead
Think of a 'sprinkles' as a lite version of the traditional baby shower, want to know more read our article Baby Sprinkle Vs Baby Shower. This baby shower alternative is preferred by women who already have at least one older child, allowing them to celebrate their new child in a laid-back and low-key approach. Sprinkles are also preferred by moms who don't want to create a big fuss about their pregnancy and just want something more light-headed. To this end, a sprinkle is a perfect fit. Btw you can combine your locals-only Sprinkle with a "skip the plane' option of a virtual shower for those who can't make it. Which leads us to…
3. Host an Open House
You may have to schedule your baby shower on the weekend to ensure everyone can celebrate motherhood without leaving their job. Open houses place less of an emphasis on gifts and focus more on bringing together those who simply wish to be a part of your celebration.
For obvious reasons, the guestlist for the one house is going to be more inclusive, and by nature, much larger than traditional baby showers.
This event is geared for both men and women, so if you're wondering do men go to baby showers? The answer is yes!
Since gifts and registries are not essential, they are completely optional. However, it is a good idea to prepare a few snacks and dessert for your guests. Open Houses are typically more flexible when it comes to time commitment, allowing guests to drop by within a time frame to make an appearance and wish the mom-to-be well.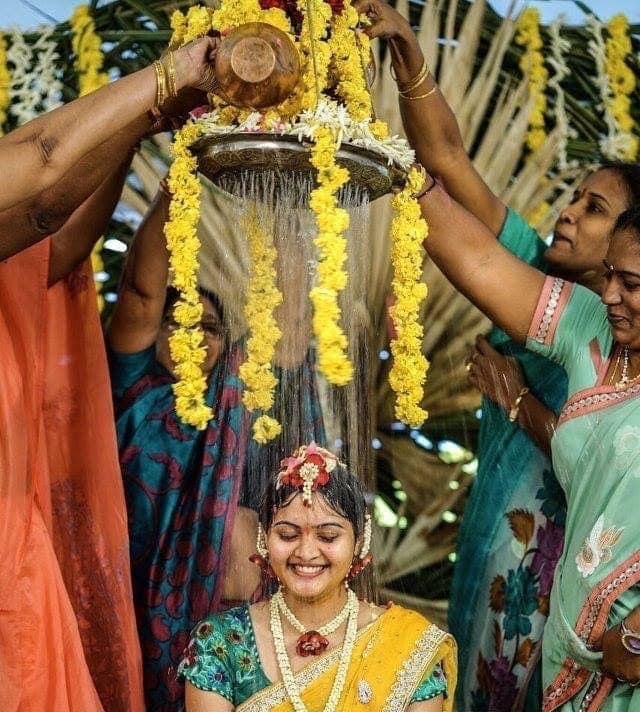 4. Godh Bharai
Godh Bharai is the Indian equivalent to baby showers and cranks up the celebration of pregnancy and motherhood. Indians mostly perform Godh Bharai to pray for the good health of both baby and mother, and its safe delivery. It is exclusive to women, but some exceptions can be made for men. You will need lots of traditional Indian finery, including pieces of jewelry (artificial will do just fine), a special sari, and lots of flowers. Prepare for lots of gifts bestowed by family members and friends!
Godh Bharai is celebrated with tremendous fervor such as singing, dancing, and exciting games like guessing the baby's gender and suggesting names.
You could also go a little closer to home and throw a Mexican baby shower, Mexican baby showers are rich in tradition and usually feature elaborate and beautiful decorations, Mexican baby shower games, and food.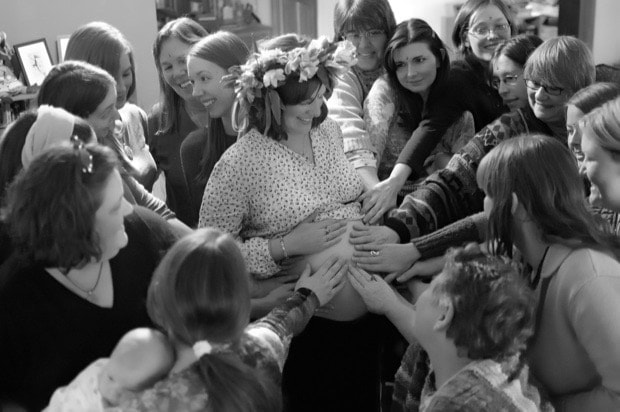 5. Go for a Blessingway
Blessingways are beautiful pre-birth traditions inspired by old Navajo ceremonies which celebrate a woman's rite of passage into motherhood. This gather includes the mom-to-be's most trusted friends and family who come together for prayer and share gifts among one another. Traditionally blessingways are women-only and include the mom-to-be's mother, aunts, sisters, friends, mentors, or anyone she may invite.
Women share their own birth stories around their circle, these are both exciting and heartwarming to hear. Blessingways can be performed regardless of one's religion since it is compatible with all belief systems. Want to host your blessingway the perfect way? Let the experts at WebBabyShowers do it for you!
6. Get More Practical with a Group Gift
Here's a bright shower alternative idea. Gather up with friends and family to find a practical baby gift that won't be on the registry. Surprise ideas for her could include: gift cards for takeout at her favorite eateries, a deep house clean when she isn't around, or even a gift card to help her purchase essential Baby items. You will have to get a little creative with the purchase to find an item that your friend will appreciate the most.
7. Being Charitable Towards Other Mothers
It's not easy being a mom with limited means of income and hard times can fall on anyone. This is why it is a nice idea to donate your gifts to a local women's shelter, foster family resource room, or pregnancy center. Alternatively, you could ask your friends and family to donate directly instead of giving the gift to you (provided they're comfortable with the idea!).
Another bright idea is to fund projects that provide clean birth kits to women in underdeveloped areas of the world. That will make a lasting impact.
See how a great online baby shower works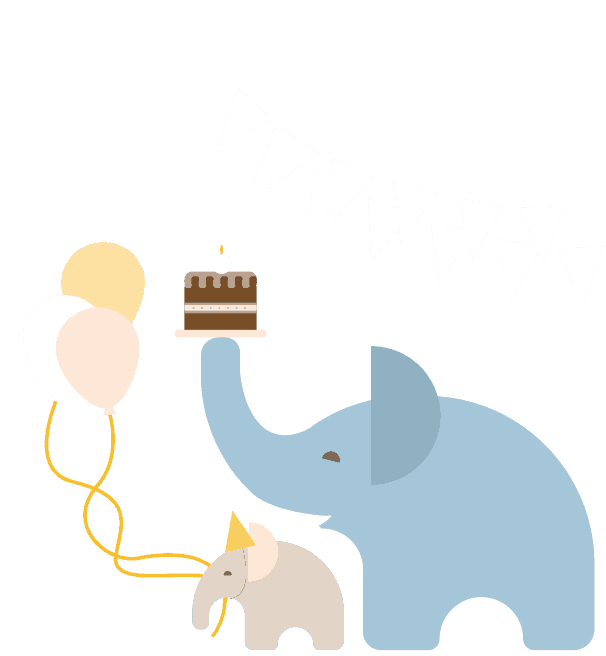 8. Sip and See (After the Baby Is Born)
Sip & See is a celebration that is hosted by the new parents. It is more about the baby and less about the mom. Guests typically shop around for gifts that will help the baby adjust to its new life.
9. Host a Girl's Night Out Ok we'll get back to this one post corona…
You're never too old to get together with friends and have your very own girls' night out. Besides, who doesn't need a ladies night out? It's a great way to catch up with friends and celebrate the impending arrival of a new baby.
Friends can bring home some light beverages and their favorite food to share. You can hang out and chat about motherhood. Everyone gets to benefit.
Conclusion
There are many ways to go with baby shower alternatives, and the most important is you can mix them together! Want to know a secret? Our happy customers have done one kind of event for a group of in-town friends and then thrown an online shower with us to include everyone who couldn't make it. This is the new trend, making it work for you. Try us out today, no risk.