You've probably heard of a baby shower, but what about a baby sprinkle? Both of these events can be tons of fun and are a great way to celebrate the coming of a new baby.
It can be difficult to figure out what type of shower to throw for the parents-to-be – and can be equally tricky to decide on the type of shower you want – if you're the one who's expecting. When is a sprinkle better than a shower, and how do you even decide?
These two events do have some differences, so it's important to consider which type is right for you. But in order to do that, you'll have to learn a little bit more about baby sprinkle vs baby shower! Luckily, WebBabyShower is here to help you create the perfect shower or sprinkle. Find out more here about each party.
What's the Difference Between a Baby Shower and a Baby Sprinkle?
They may sound similar, but some differences separate these two types of events. One easy way to describe it would be that a baby sprinkle is like a 'light' version of a baby shower. While showers are usually thrown for first-time parents, baby sprinkles celebrate second (or more) children. They don't last as long, have fewer guests and presents, but make up for it in fun!
Let's check out the basics for each type of party.
Baby Sprinkles
As stated, a baby sprinkle is a party for a new baby, but it's usually much more casual than a baby shower. There's less formality and usually a smaller crowd for the event. It also requires less planning (which may be a relief for the host!) as there is less to do.
With baby sprinkles, you may see less of a focus on presents, as well. There could still be gifts, but probably not as many as a baby shower. These parties are generally held at a smaller venue since there are fewer people and you don't need as much room.
The focus tends to be on the new mom-to-be, and you usually see a baby sprinkle when it's the second child, though this isn't always the case. It may also be for moms that don't want to make a fuss or are more comfortable in a smaller group.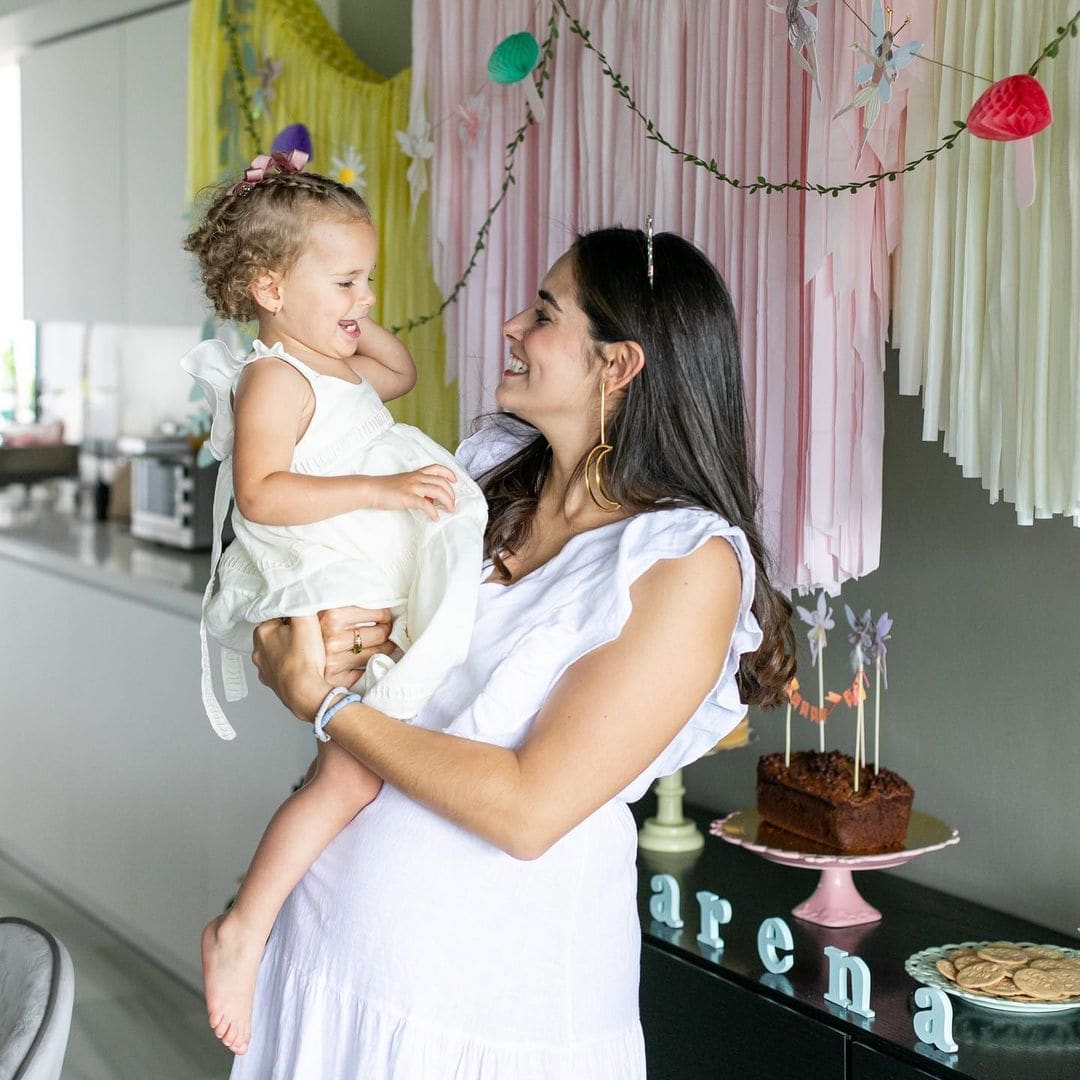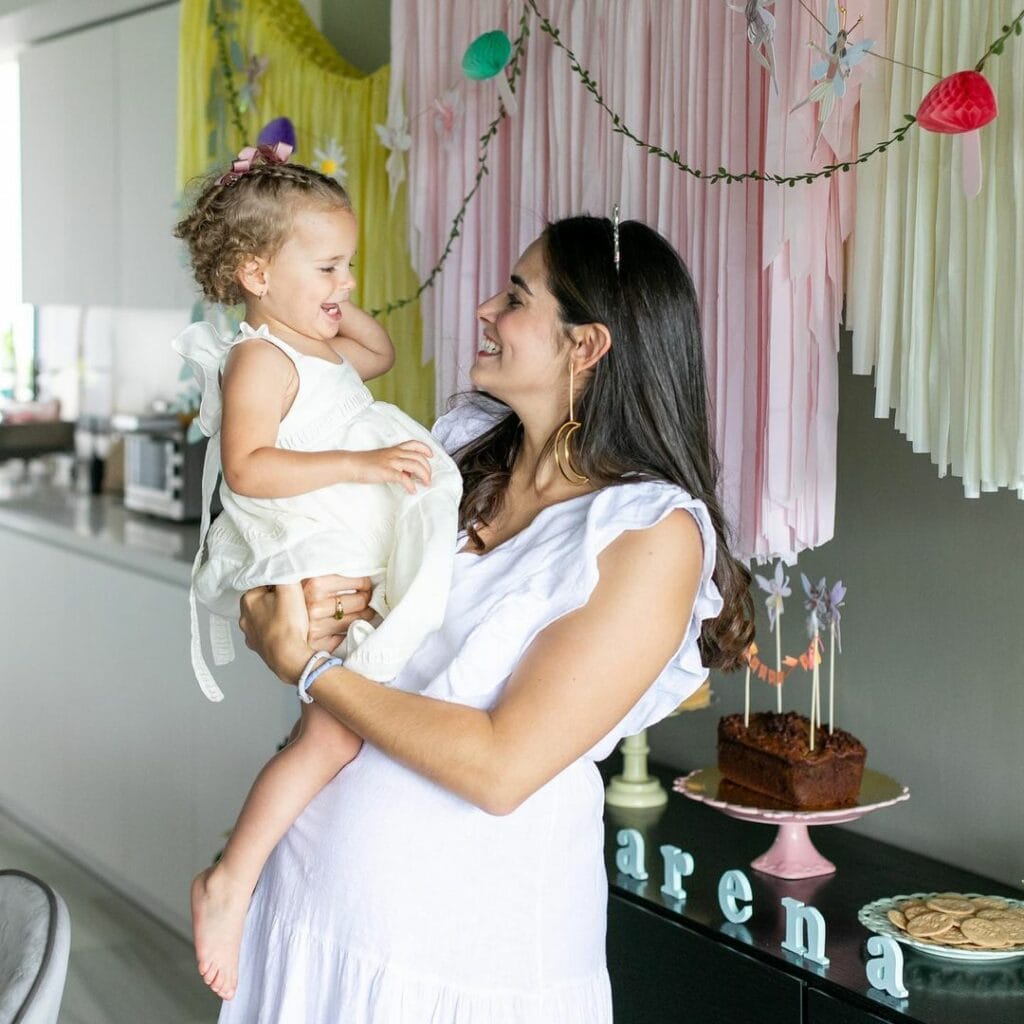 Baby Showers
A baby shower is usually held for the first child, when you need a lot more things for the baby and want to celebrate in a big way. There is often a big-ticket gift registry, as the new parents will need items like strollers, cribs, and high chairs.
Baby showers tend to be longer than baby sprinkles and involve a lot more people. The guest list can sometimes be quite extensive, and there's a huge focus on getting ready for the baby to arrive. As a result, these events can take on a more formal tone and often involve a lot more planning and preparation than a sprinkle.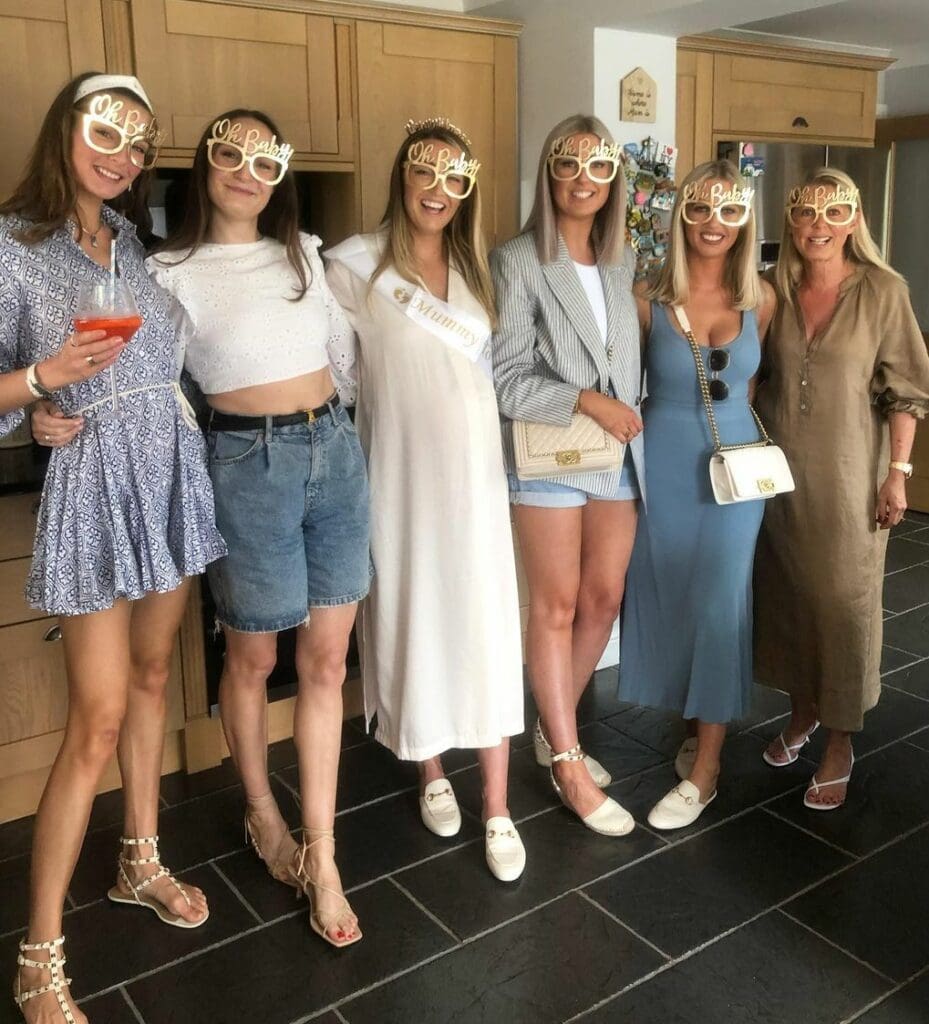 Throw a Virtual Baby Shower so Everyone

Can Celebrate!

• Free Trial – 7 Day Refund for any reason
• Only 1 Minute Setup!
• 40+ Custom Themes & Matching Invites
• Use Any Online Registry
• Send Unlimited Invites and Updates
• Baby Shower Games with Scoreboards, Give Prizes!

Build Your Shower
---
How do you host a virtual baby sprinkle?
Maybe you've decided a baby sprinkle is the right way to go, but you want to host a virtual event. How do you begin? It may seem like there's still a lot of planning involved, but WebBabyShower can help make the process simple. Follow these steps to create the perfect event.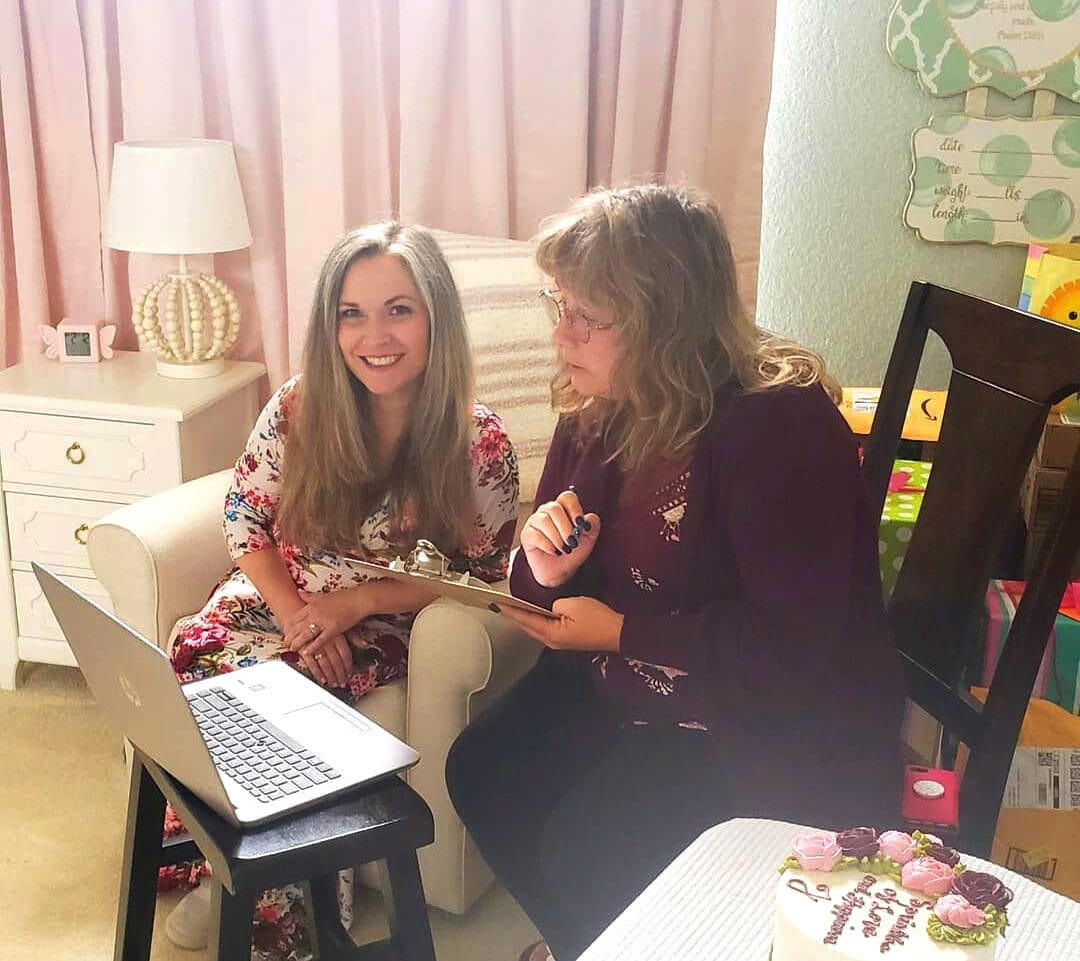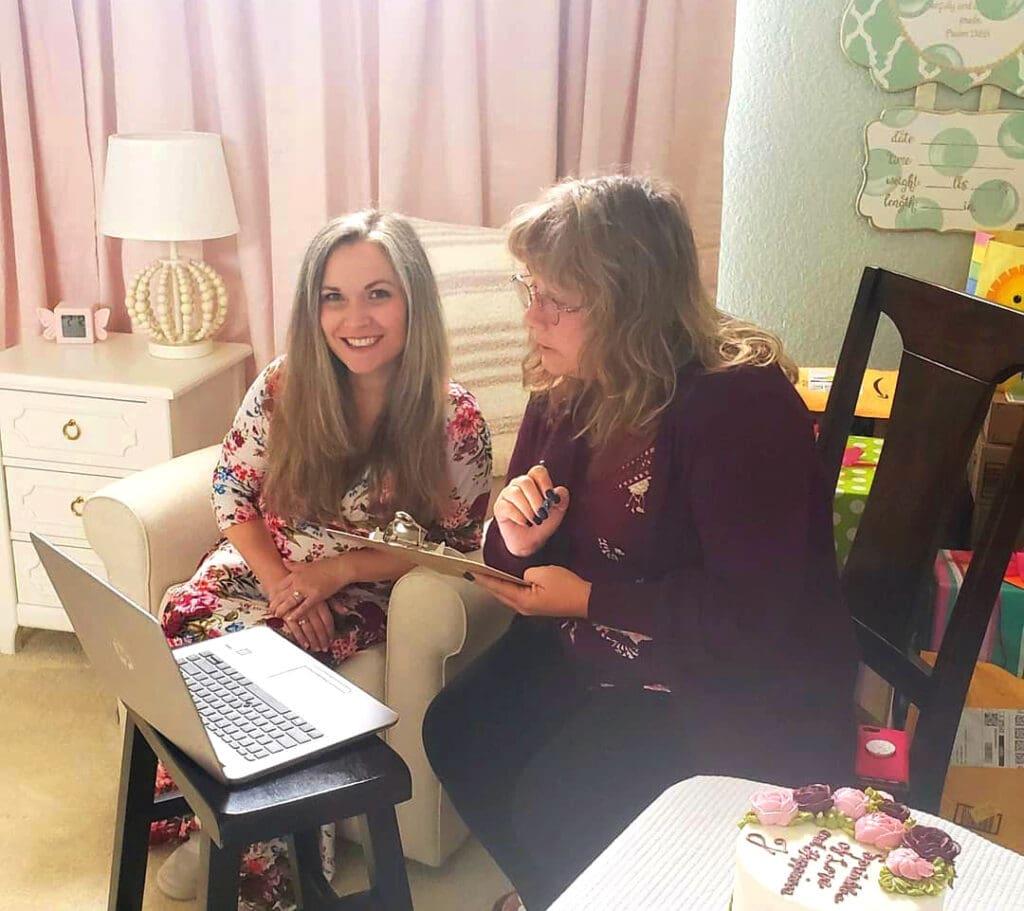 Theme and Decor
WebBabyShower equips you with ready-made themes that will make your virtual baby sprinkle look fantastic. Check out our theme gallery to see all the options we have. If you'd rather go more the DIY route, you can also create a themed background for a Zoom call. You can create this virtually, but you can also go old school with it and physically decorate the space you'll use for the call.
When considering baby shower themes, it's important to pick something fun that the mom-to-be will like. There are a lot of baby sprinkle themes, from baby animals to flowers to seasons. Pick your theme, then choose a few colors that complement one another and go well with it. Next, find decorations or decorate virtually using the theme and colors you've decided on.
Guests and Invitations
Before you do anything else, create the guest list! This may take a bit of time because you'll need to talk with the parents-to-be and decide who gets an invite. Do they want a small, intimate gathering, typical for a baby sprinkle, or would they prefer to expand the invitation list?
Typically, the immediate and close family will make it to the guest list, along with close friends. For acquaintances and distant relatives, it depends on what the mom-to-be wants.
Making your guest list is super easy if you use WebBabyShower – simply copy and paste the email addresses you already have directly into the invite manager on the app. This means everything is manageable from one place, helping you to stay organized.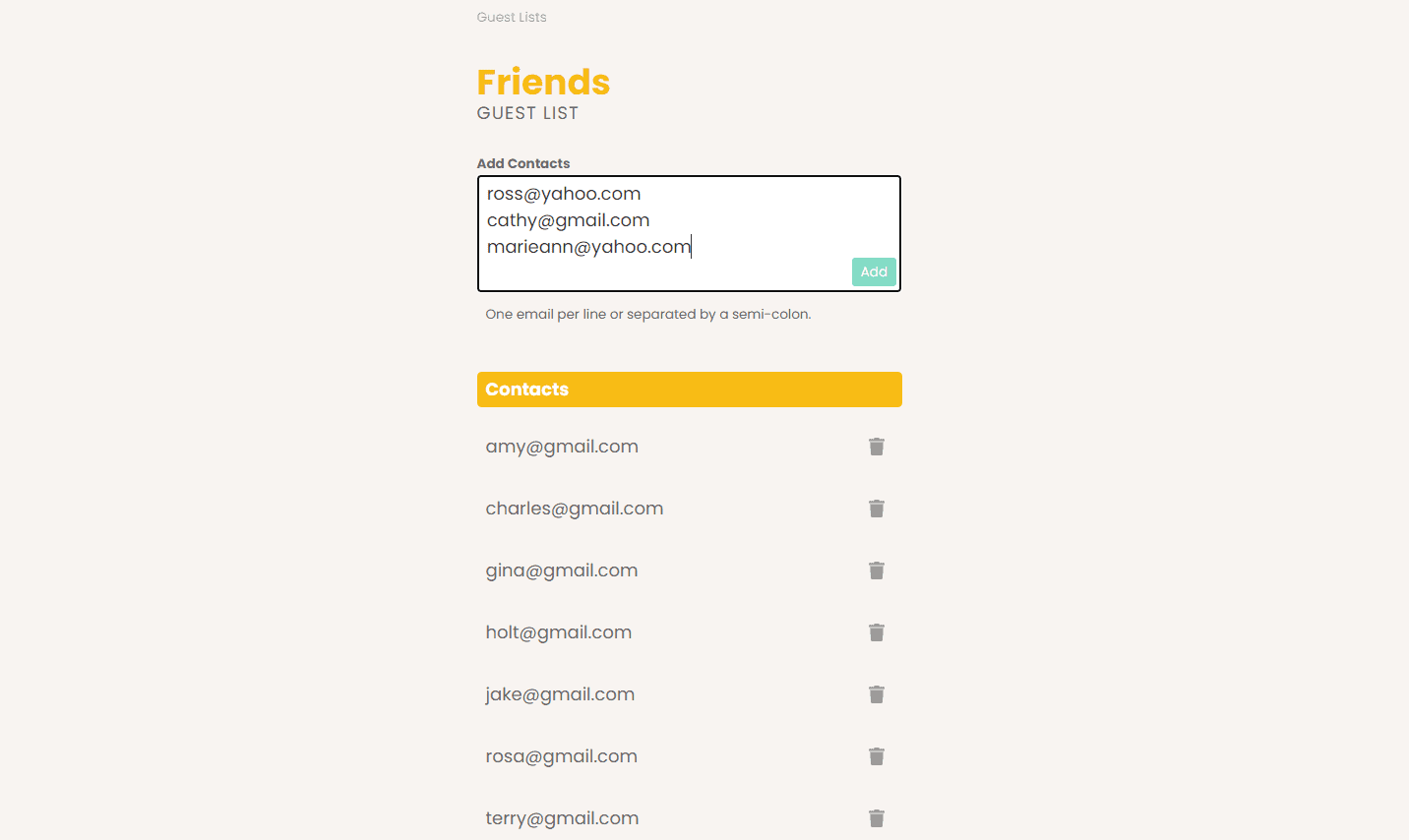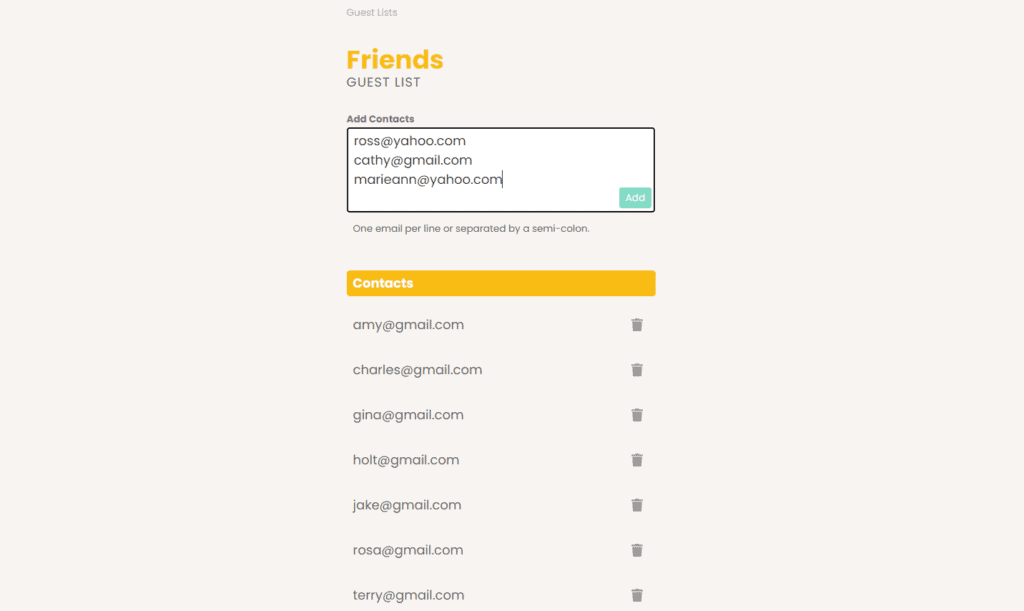 If you'd rather use another method, Facebook can help you get the word out, and can help with creating a guest list in a hurry.
After the guest list has passed inspection from the mom-to-be, you're ready to send those invitations. When you use WebBabyShower, you can send these directly from the platform. You can also add our RSVP feature if you like.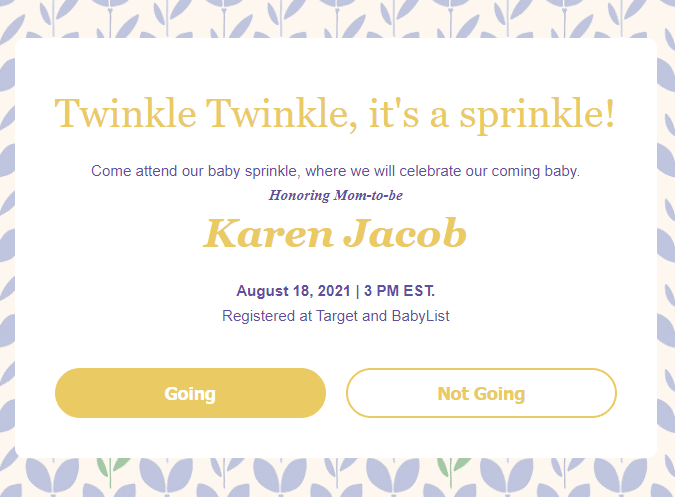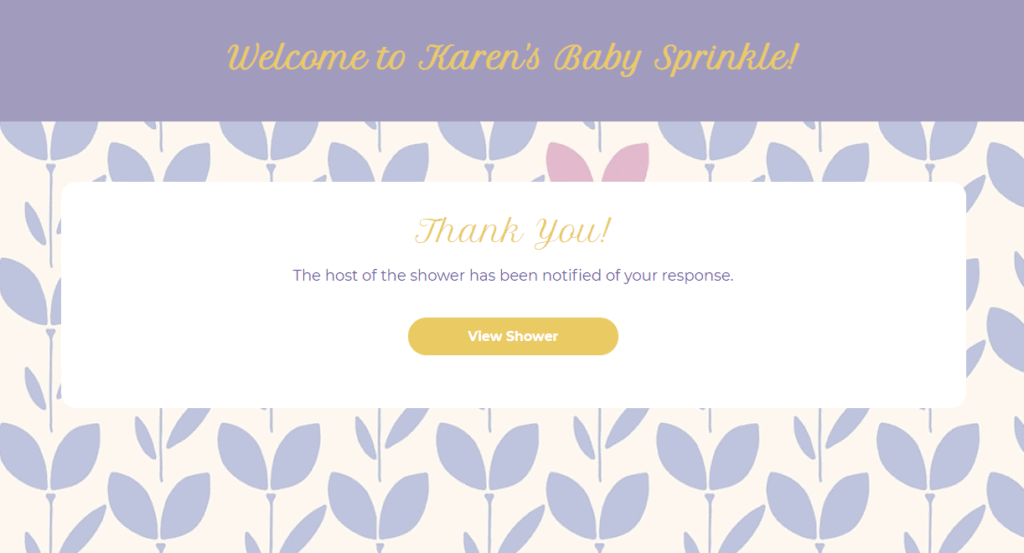 Another way to send invitations is to use a site like E-vite or Punchbowl to send out invitations electronically to your guests. The main point is that everyone gets invited and can put the date on the calendar.
WebBabyShower offers a great way to invite all of your friends and family from around the world who cannot make it physically to the location of the baby sprinkle. This way, they can attend anyway, and everyone can say congratulations to the new parents!
Food
You might think that a virtual baby sprinkle doesn't include food, but you'd be wrong!
You can definitely still have treats and food for your guests; it just requires a bit of creativity. For example, you can bake some snacks and send them in the mail to your guests, allowing them to feel like they're right there with you.
Or, if you want to include a more complicated dish or food that is best when it's fresh, you can send out recipes to your guests in advance via email or through the mail. Then, they can cook their own food for the virtual baby sprinkle, and everyone can enjoy their snacks at the same time.
We have some fun ideas for making adorable desserts for a baby sprinkle. The easiest way is to simply add sprinkles to whatever is on the dessert menu! This is not only a nod to the theme of the party; it also looks pretty.
Another way you can create unique desserts is by using coloring. This way, whatever colors you choose for the event will be reflected in the food. Your guests will be amazed at all the detail and how you went above and beyond to make the baby sprinkle a special occasion!
Games
Since it's just a sprinkle (and not a shower), you don't have to plan out too many activities. That being said, it's good to plan a few games for the guests to enjoy and give everyone something to do. Two games are probably plenty but don't limit yourself if you feel like people would enjoy more games.
. Chances are your guests will have been to a baby shower before, and have some experience with games. This means you should choose newer or more challenging games to keep everyone competitive and help them have a good time. WebBabyShower has six games you can play using our platform and more than fourteen downloadable printables and slide games for a baby sprinkle
To keep things fun, choose some unusual games that your guests may not have heard of before. An excellent suggestion is the labor or horror guessing game, during which guests must look at various photos of women who are either in labor or a horror film and then decide which it is – a great ice-breaker to get everyone in the party mood!
No matter what you choose, your guests will enjoy having a chance to congratulate the mom-to-be and to be part of the baby sprinkle.
Gifts
A baby sprinkle has a different gift situation than a baby shower. A lot of times, baby sprinkle registries are either small or non-existent. However, most parents still need a few things (like diapers) even if the sprinkle is for their second or third child.
To ensure that gifting is hassle free and easy for everyone, you can use WebBabyShower's built-in gift registry page. The host can link all of the parents-to-be's registries in one spot to make sure that they get anything they need for the new baby. If you're struggling to think of the perfect gift , we have some great baby sprinkle gift ideas to help you out.
What supplies do you need for a baby sprinkle?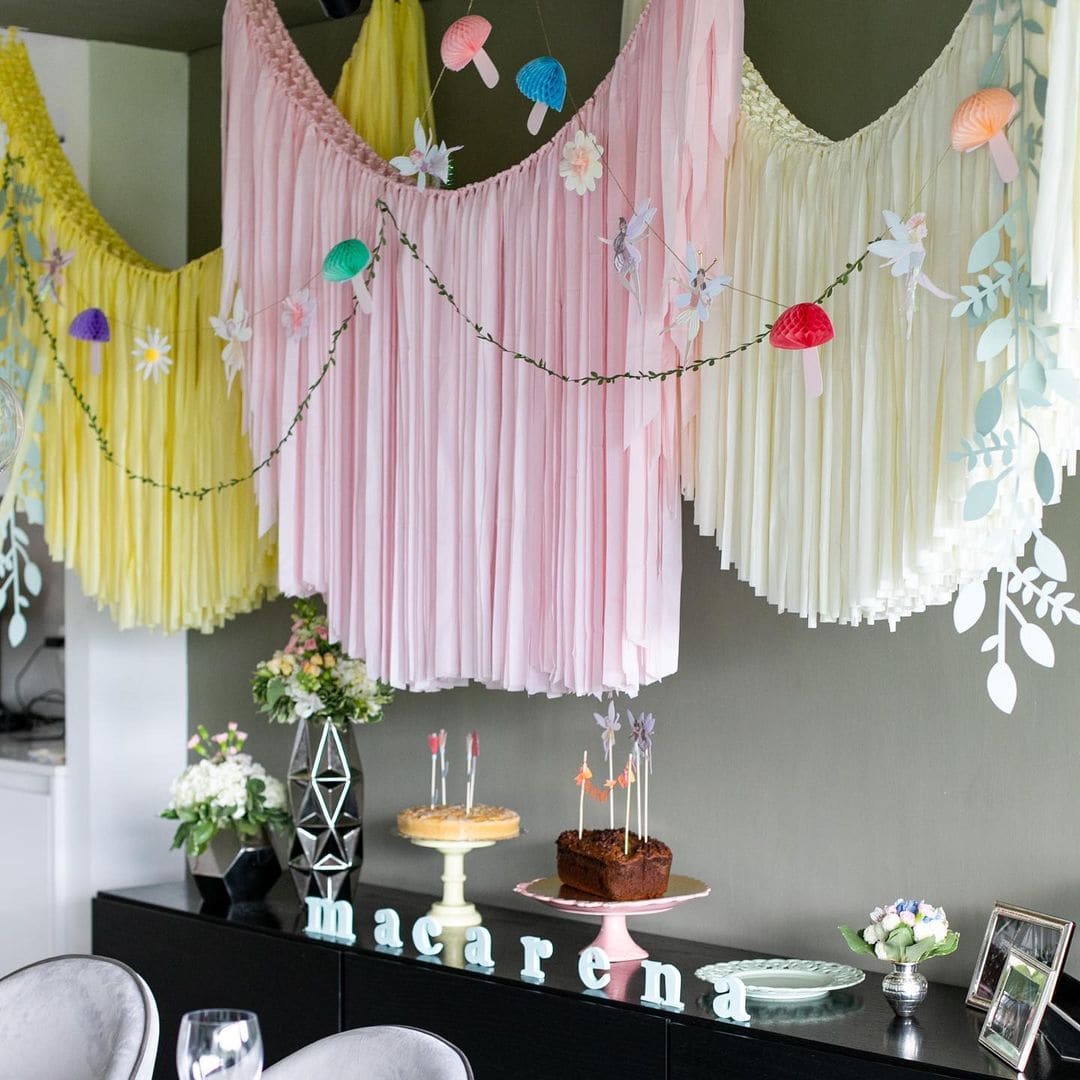 Although baby sprinkle events tend to be casual, you'll still need some supplies. There are some differences with what you'll need based on whether you're throwing a virtual or in-person sprinkle.
If you're throwing an in-person baby sprinkle, you'll need a few decorations to make the party feel like a party. These can be understated and still look nice; a table centerpiece, some balloons, and a few wall decorations will set the scene perfectly.
You'll also need some snacks or light refreshments for your guests. These can double as decor if you group them all on a table. Last, you'll need a venue. Using the host's house is common for a baby sprinkle since it's more low-key, but you might also choose one of the guests' homes, a park, or a garden. Usually, something inexpensive and small is best.
When throwing a virtual baby sprinkle, the supplies you'll need will be different. ..
Obviously, a venue isn't necessary with this type of event, but you may still want a few decorations for the background, if you're doing a video call. There's just no need to decorate the entire space, which makes setup simple and easy.
You'll also still want some snacks, and you can include a theme from WebBabyShower to tie everything together.
Baby sprinkle ideas and tips
We have a lot of great baby sprinkle ideas for you to try. Why not combine an in-person and virtual baby sprinkle? This way, local guests can come to a venue, and others can still be part of the party virtually or through Zoom.
WebBabyShower makes it easy to host this kind of hybrid event. You can even extend the sprinkle with our platform by keeping in touch with the guests and giving baby updates, so the celebration doesn't just begin and end with the actual event! You can also share photos on the gallery page. This way, everyone feels included as the baby's due date approaches.
Whether or not you opt to use WebBabyShower to help organize (and host) your hybrid sprinkle event – there are a few key things to keep in mind: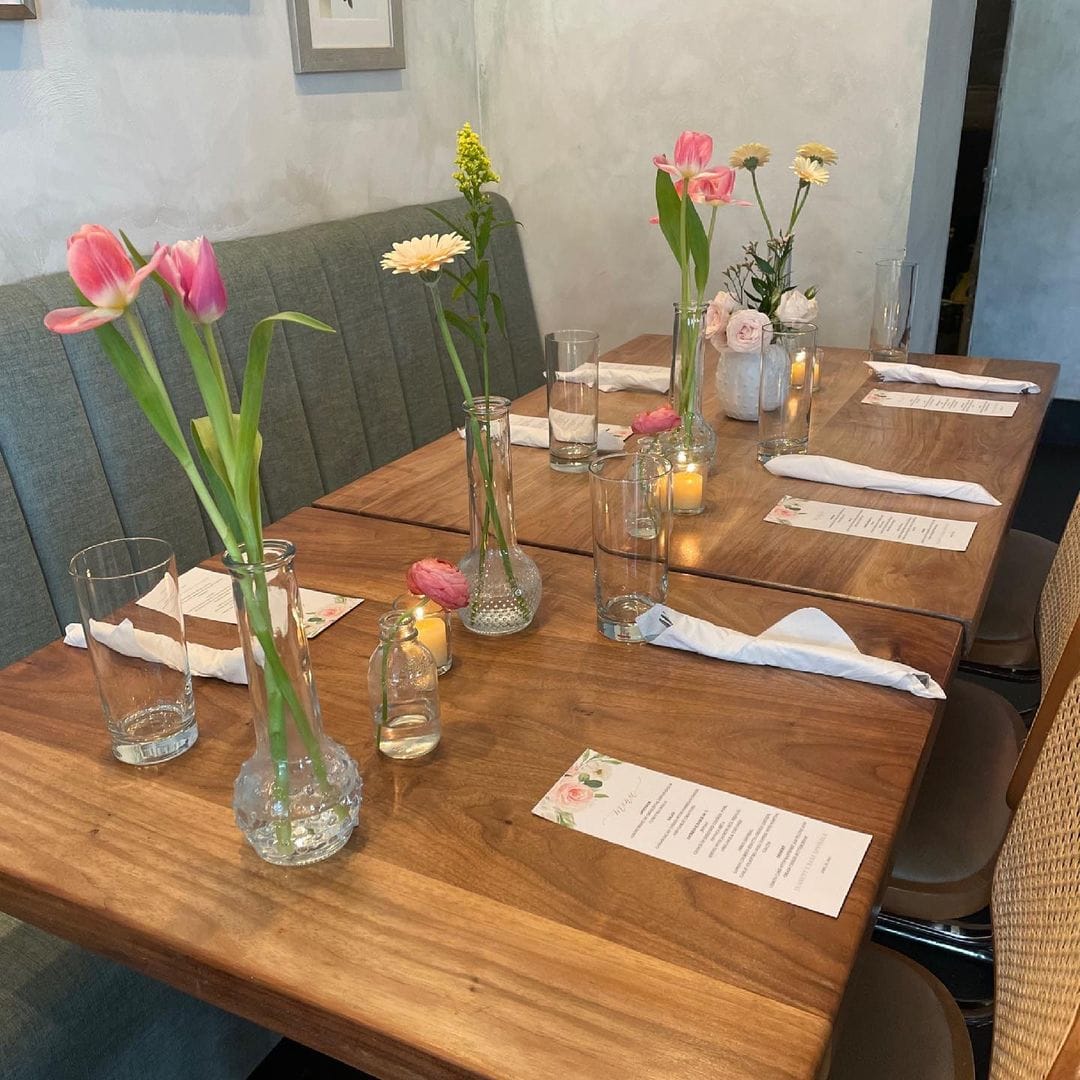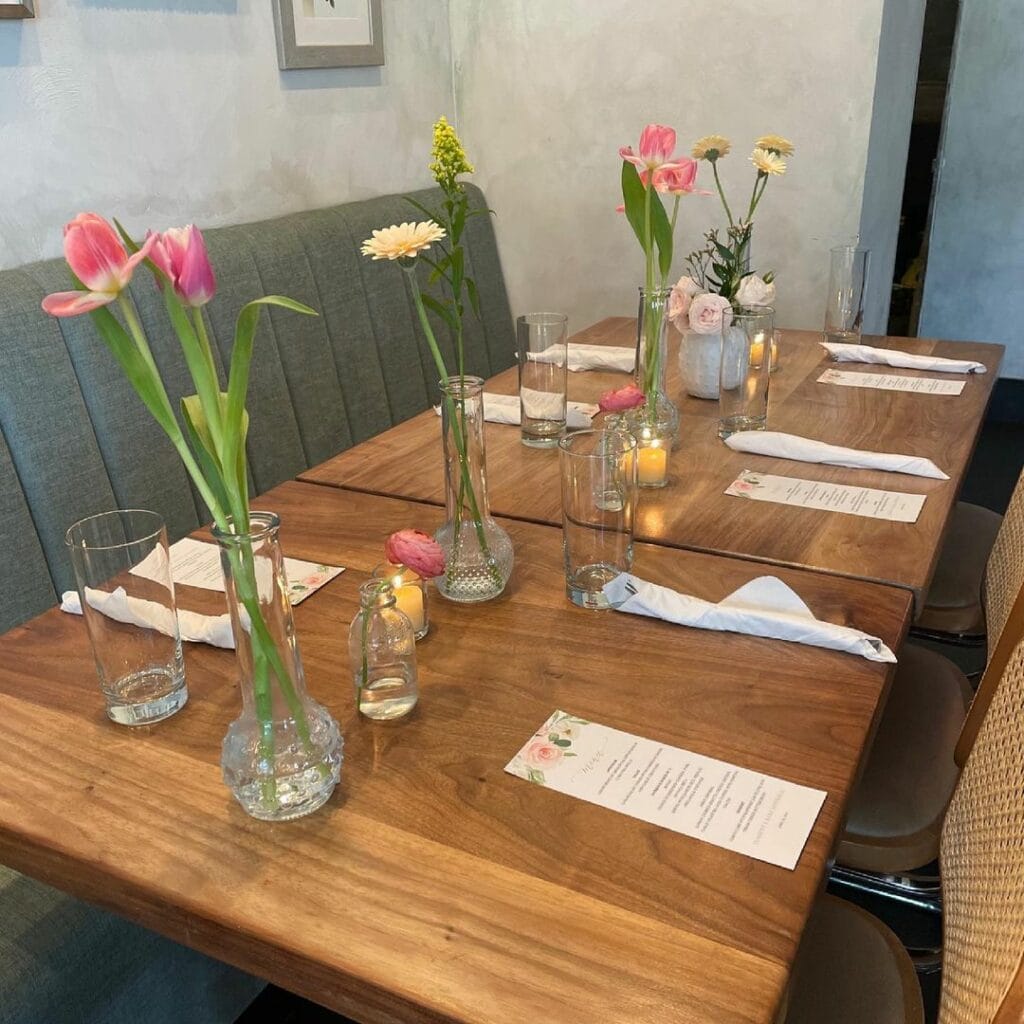 Keep things simple – A baby sprinkle is supposed to be a casual event. Some fresh flowers, vases, and candles go a long way towards the party ambience. 
Bake some snacks –  Make some extra fun snacks for your guests! These cakesicles are so cute, and you can add whatever colors or theme you want. 
You'll also still want some snacks, and you can include a theme from WebBabyShower.  – The key thing to remember is that a baby sprinkle is all about the mom! Make sure to celebrate her with some beautiful decorations and desserts.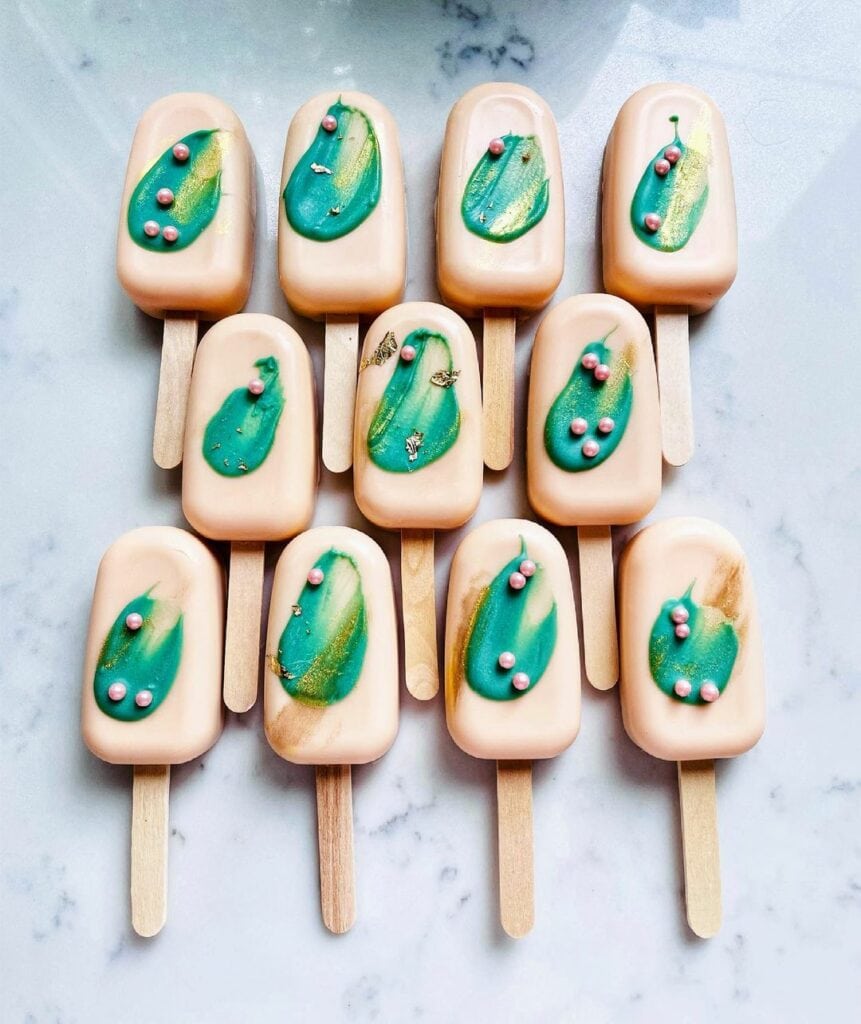 You may also want to include activities for older children or toddlers during a baby sprinkle. Since this is usually a party for the second baby, the mom may already have children and want to bring them along. Here are some great ideas about this from Happiest Baby.
Have an Inclusive event, whichever you choose!
So now that you know the main differences between a baby shower and a baby sprinkle, which will you choose for your event?
No matter whether you're the mom or simply the person organizing on mom's behalf, it's important to consider both options. If you like the idea of a lavish (even expensive) event, to celebrate the first pregnancy – then opt for a baby shower. If you're more drawn to a casual, low-key event – or if you're celebrating the coming of a second baby – then a baby sprinkle could be the way to go.
While the two events are different – there are no strict rules, just a lot of options to pick from. At WebBabyShower, we try to focus on being inclusive and helping every mom-to-be celebrate her pregnancy any way she wants to. WebBabyShower is here to make planning easier and create a baby shower or baby sprinkle that the new parents and guests will love.