Before we even address the topic, it might be wise to get the elephant out of the room: a second baby shower???? Is that even appropriate? Seems a bit much, doesn't it? From an etiquette standpoint, does this idea even have legs? Well, to this inquiry we present a resounding affirmation that, yes, you can – and should – have a baby shower, aka "sprinkle," for that second baby, or third baby, or more…even if the baby is of the same gender. Why? Because every baby should be celebrated. Plus, it's a great opportunity to spend time with family and friends, even if that gathering is enjoyed online.
When it comes to sprinkling an expectant mom with a second (or third) baby shower, before knowing what are the great baby sprinkle ideas out there, it is best to consider a few important things: first, she is probably quite busy tending to her other child(ren) and, second, she presumably has most of the clothing, toys, and gear she needs for a new baby. So now you are probably scratching your head and wondering, What would be a great gift for her, then?
Throw a Virtual Baby Shower so Everyone

Can Celebrate!

• Free Trial – 7 Day Refund for any reason
• Only 1 Minute Setup!
• 40+ Custom Themes & Matching Invites
• Use Any Online Registry
• Send Unlimited Invites and Updates
• Baby Shower Games with Scoreboards, Give Prizes!

Build Your Shower
---
Sprinkling made easy
Don't worry! We have you covered! All you have to do is think outside the crib. A few non-traditional gifts can include an offer to watch her other child(ren); a donation to one of her favorite charities in her name; an offer to run some errands for her; or simply to start a meal train. (This last one gets a huge thumbs up from me! I had three babies in three years and considered it a good day when I could actually pour myself a bowl of cereal for dinner!)
With second baby showers, some of the pressure is off in terms of preparation. Consider this a laid-back and low-key affair. You don't necessarily have to go all out on the invitations, games, entertainment, and food. Now is the time to just celebrate the moment.
At webbabyshower.com, we make it simple for you to virtually sprinkle on the fun! As you easily navigate through the site, you will discover the stress-free way of sending invitations directly from the site through our easy-to-use Invitation Manager. You can then select the perfect gift through the online gift registries. While a second baby shower might not require all of the presents a first baby shower does, the mom-to-be could probably use a few more baby clothes, burp towels, and teething toys.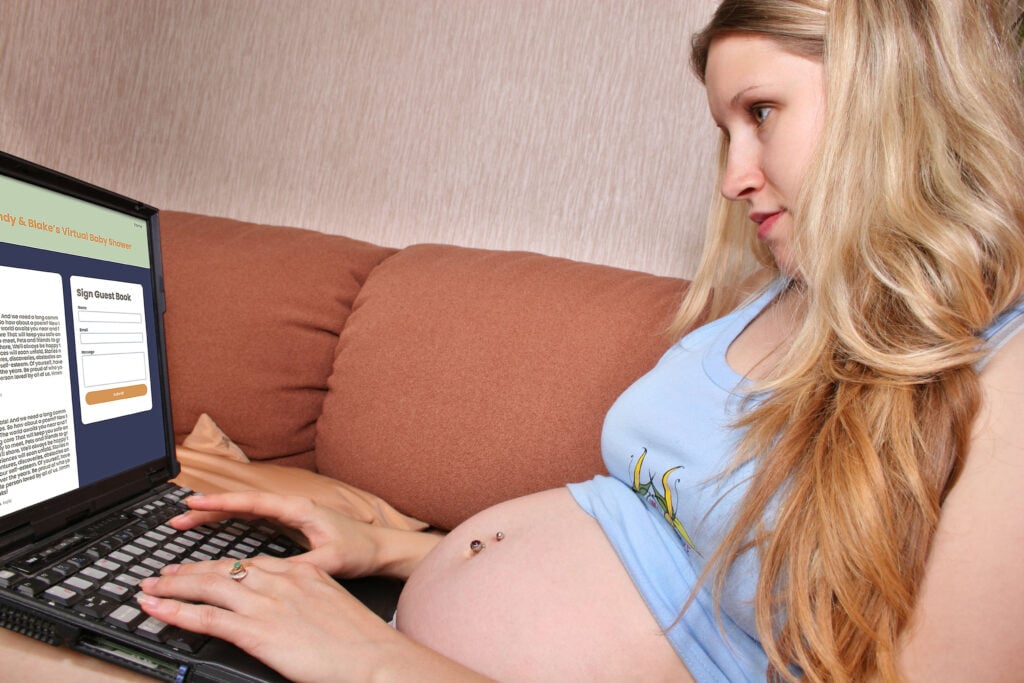 Be sure to access the online guest book for the mom-to-be, too. She will want to remember everyone in attendance so she can interact with them and thank them later.
While sprinkles don't necessarily have all of the pomp and circumstance of a first baby shower, it doesn't mean you can't have the same amount of fun. We have a variety of online games from which to choose to extend the celebration further while interacting with all the guests. This is still a celebration of another bundle of joy to love.
And if you want to do a video call to the new mom, don't be shy about it. We have a page solely dedicated to helping you plan that slice of festivity.
Translation? At webbabyshower.com, you get to plan the virtual sprinkle any way you choose. We are here to help keep the emphasis on fun and functionality. After all, this is an event worth celebrating.
Here are a few gift ideas to ignite the fun!
Throw a diaper shower
Have each guest give the expectant mom a box of diapers and wipes. After all, you can never have too many of these, right? And during these times of a global pandemic, this is a perfect gift idea as you can ship it directly to the mom-to-be with the click of your mouse.
Make it a page-turning affair and have a book shower
Each guest can give their favorite children's book to the guest of honor, perhaps writing a special note inside the baby shower book front cover. You can easily get this request added to your shower site with us since each page is customizable. How easy is that?
Celebrate her with a spa day
More than anything, mom could probably use some rest and relaxation. Treat her to a massage, manicure, pedicure, or all of the above. (Granted, the current pandemic may place some restrictions on these activities, but you get the idea!)
See how a great online baby shower works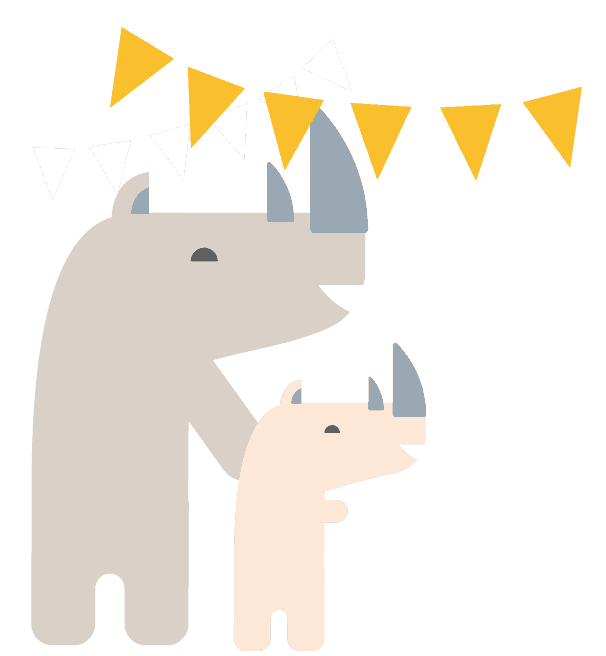 A date night sprinkle
Every couple needs some time alone together. Since having kids equates to less time going out on the town, arrange to have a quiet meal prepared or delivered for the couple at home or at a favorite restaurant. Make sure this gift includes child care for them for a couple of hours so they can enjoy some uninterrupted downtime.
Throw a card party
Have each guest present the parents with a gift card to one of their favorite places for shopping, dining and entertainment. Even a gift card to Amazon or Target will be well-received. With another new baby in the household, the shopping list becomes even heftier.
Certainly, during these unprecedented times we must look for unique and alternative ways to celebrate mom, dad and the blessing that is to come. Sometimes, all it takes is a sprinkling of love and a willingness to volunteer your time when an extra set of hands is needed.