When it comes to baby showers, guests often gravitate towards the most adorable and popular gifts. While there's nothing wrong with matching bib and onesie sets, there are a few must-have items that often parents may not know they need until they've had the baby.
In today's article, we highlight some essential items that frequently get overlooked, even though they make a huge difference in the lives of new parents. This guide highlights the most-forgotten baby shower gifts that every parent needs (whether they know it yet or not!)
9 Forgotten, Yet Essential Baby Shower Gifts
Baby shower gifts play a big part in welcoming a new baby into the world, and helping parents get on their feet that first year. Most guests want their gift to be useful but also unique, and with the impending arrival of a precious newborn, it's tempting to get the latest, cutest thing. Whether you are an expecting mama, or a guest to an upcoming baby shower, consider gifting something that is truly essential for baby and for parents.
Read on for 9 top baby shower gifts that every new parents needs (but rarely receives!):
One of the essential, yet most forgotten shower gifts is a baby car mirror. A car seat mirror is usually attached to the headrest and designed for parents to keep an eye on their little one safely and comfortably while driving. A sturdy baby back seat mirror not only allows parents to focus on the road, it's also reassuring for babies to see their reflection. To make driving for new families comfortable and safe, a baby car mirror is a perfect gift.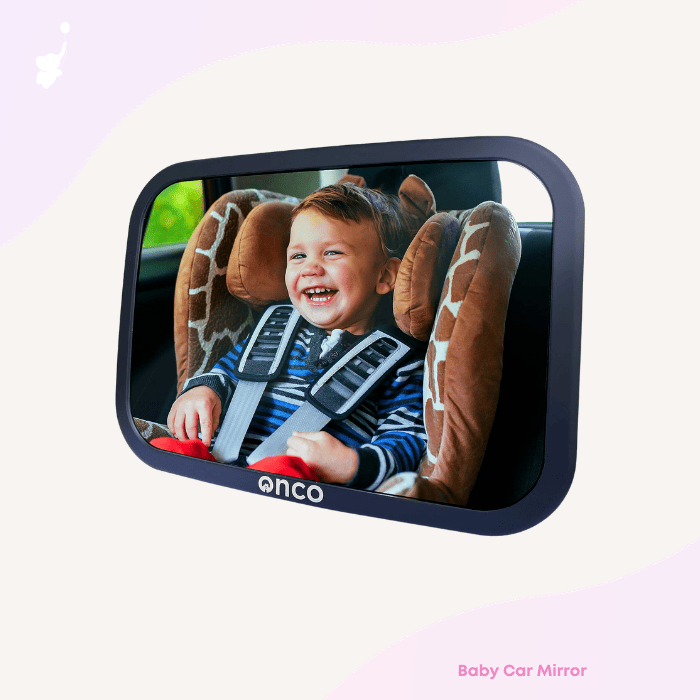 Throw a Virtual Baby Shower so Everyone

Can Celebrate!

• Free Trial – 14-Day Refund for any reason
• Only 1 Minute Setup!
• 80+ Custom Themes & Matching Invites
• Use Any Online Registry
• Send Unlimited Invites and Updates
• Baby Shower Games with Scoreboards, Give Prizes!

Build Your Shower
---
A bath kneeler and elbow rest set is a set of foam cushions designed to protect a parent's elbows and knees during the special time of bathing their little one. Parents often have to stay in a kneeled position for a long period of time during bath time, so this set is designed to reduce aches and pain, making this an incredibly functional gift for new parents. Sets such as this one have deep pockets to keep everything at a hands' reach and can be wrapped into a tote bag for easy mobility. Kneeler-set are minimal but essential assets that make bath time even more fun for babies and their parents!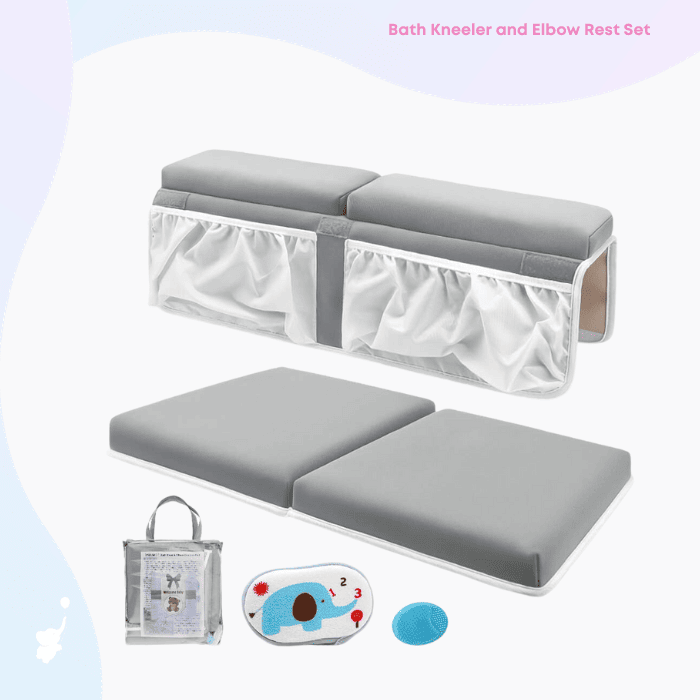 A bottle cleaner brush kit includes all the indispensable elements that make cleaning all the nooks and crannies of baby bottles so much easier. They also typically include a drying rack that holds bottles, breast-pump parts, and sippy cups, as well as versatile nylon brushes that help make cleaning bottles and sippy cups quick work. These portable and useful kits are essential for working parents, and awesome for everyday home use too!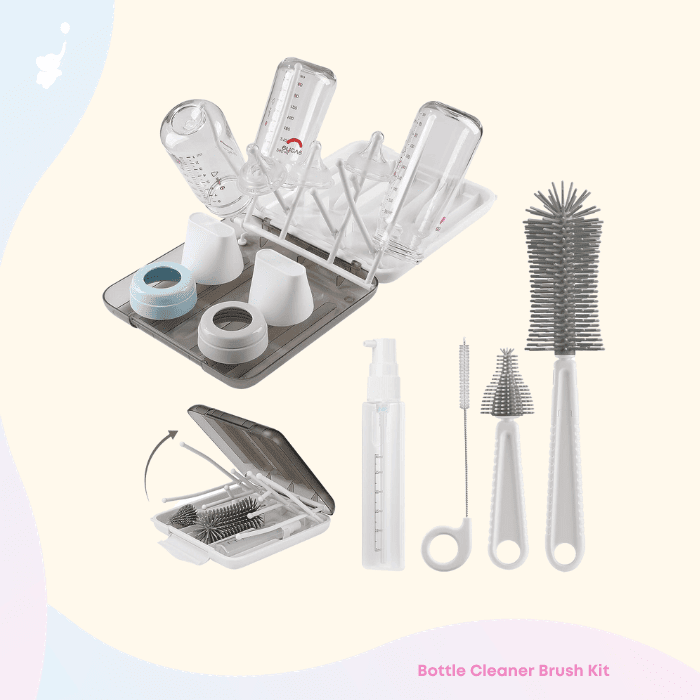 A crib mattress protector is a pads designed to slip over a crib mattress to make sleeping cozier and safer for little ones. These are wonderful gifts that aid sleep time and keep the baby warmer in colder seasons and cooler in summer. Additionally, pads are sturdy and non-slip, and they can help dampen the noise of the mattress which can help babies stay asleep for longer. For toddlers that might have accidents in their crib, these pads will also save the mattress from any accidents. All in all, this is a smart and durable gift that can last for years to come.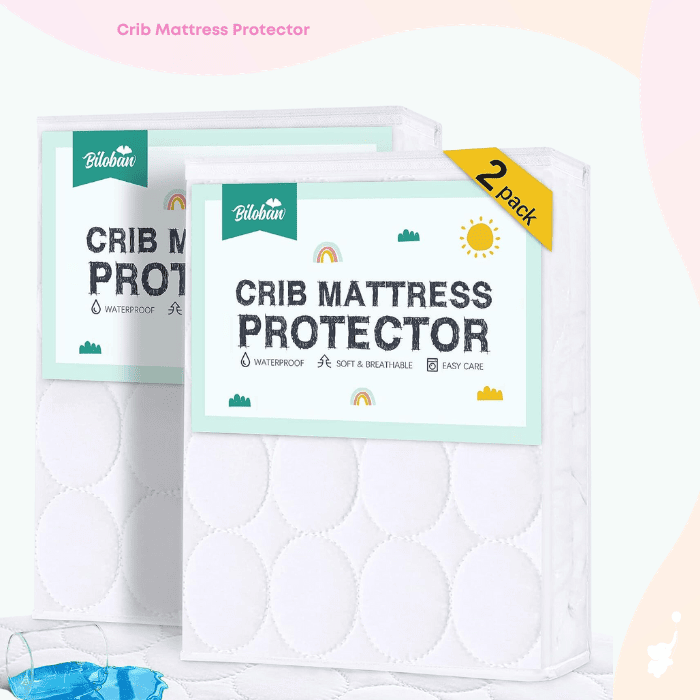 Breastmilk storage bags are sealed bags designed to keep mama's breastmilk secure and make breastfeeding easier. These storage bags are built to withstand freezing and thawing without leaking and are designed to lay flat, allowing parents to store plenty of milk with ease. They also are easy to write on, so that parents can keep an organized inventory of breast milk and have peace of mind knowing that mama's breastmilk is secure and safe for the baby.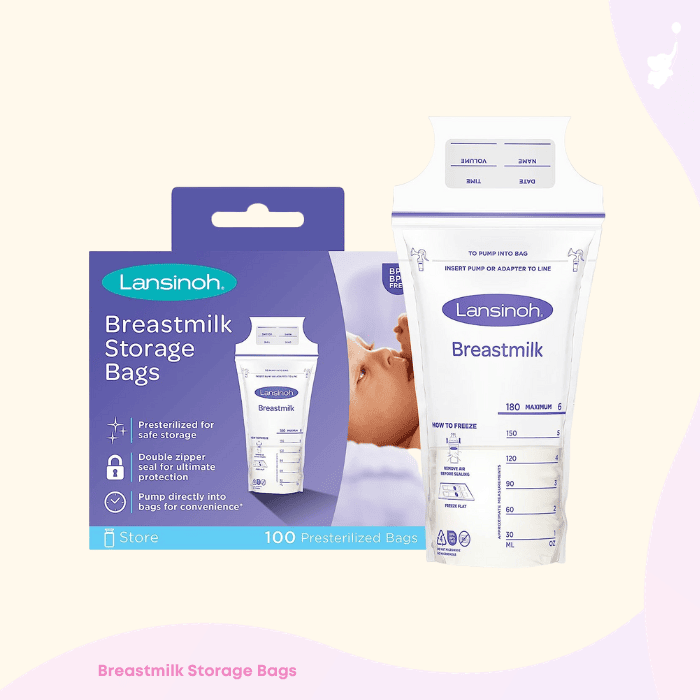 Closet Organization Made Easy: Baby Hangers
Baby hangers are sized to fit the clothes of infants, toddlers and young children and are often overlooked yet necessary accessories for new parents. The sturdy, felt material is designed to keep clothes on the hanger and off the floor (which is great news for any parent). Having a few sets of these can truly help keep a nursery with baby's clothes easier to manage and maintain.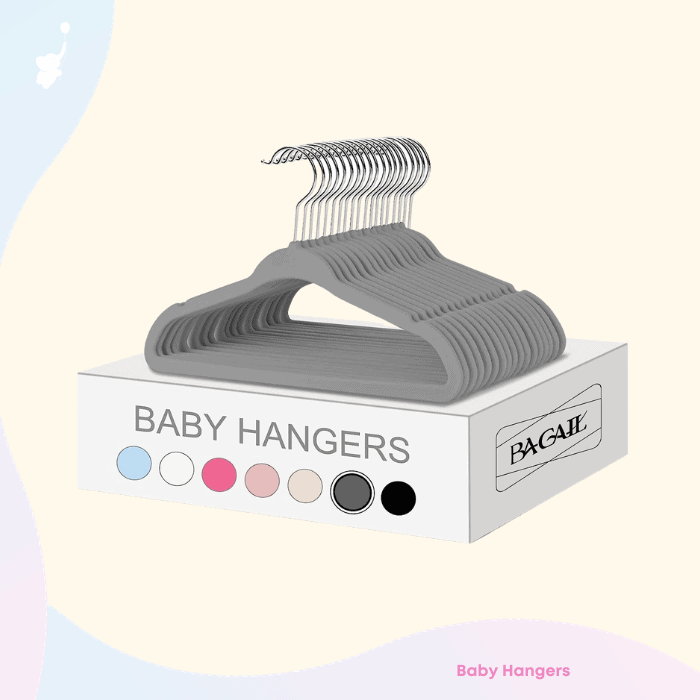 Healing ointments, from brands like Aquaphor, are great to have at home with a newborn. They serve as a multi-purpose solution for baby's skin care needs from chapped skin, cradle cap, drool rash and diaper rash prevention. When a little one is dealing with skin irritations, it's both hard on them and their parents alike. A handy healing ointment can prevent all this, and is a safe, effective and gentle choice for baby's skin.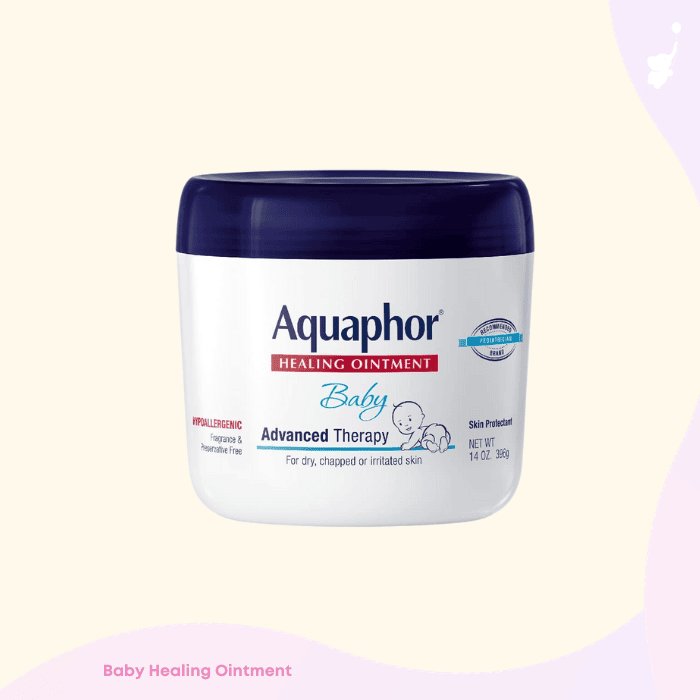 A baby nasal aspirator is a gadget used to help remove mucus and snot to keep baby's breathing pathways clear. With young babies, this is an essential item to have in the house to provide relief whenever they have a cold or a stuffy nose. With a slim applicator that lines up easily with a little one's small nostrils, and disposable filters, this aspirator provides easy, simple and harmless relief, making it an excellent choice for new parents.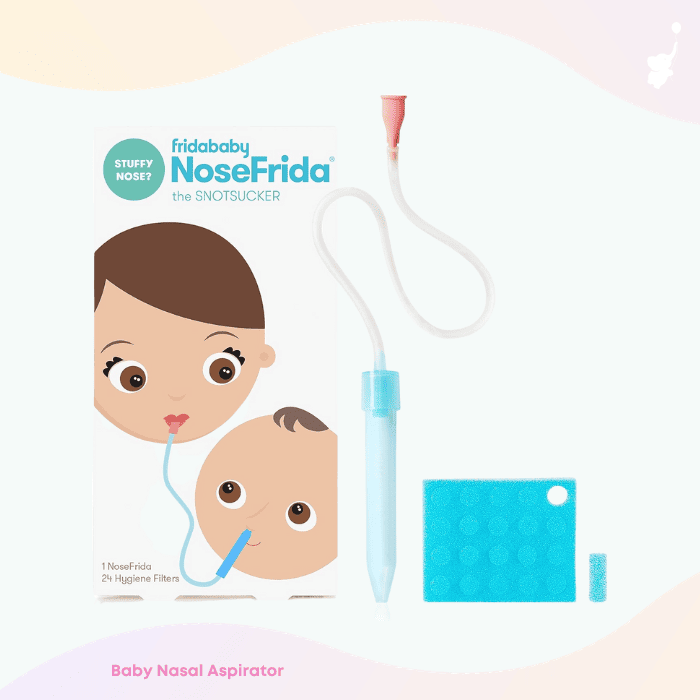 Baby proofing locks are clever devices to help keep curious littles fingers out of cabinets and drawers. They're essential for any home with a crawling or toddling baby and provide a peace of mind for new parents. The benefits of these devices are many! They don't require any tools and are easy to set-up, can be taken off and on as needed, and only unlock with a magnetic key feature. These sturdy locks are well worth the purchase and can withstand the daily wear and tear of a busy household.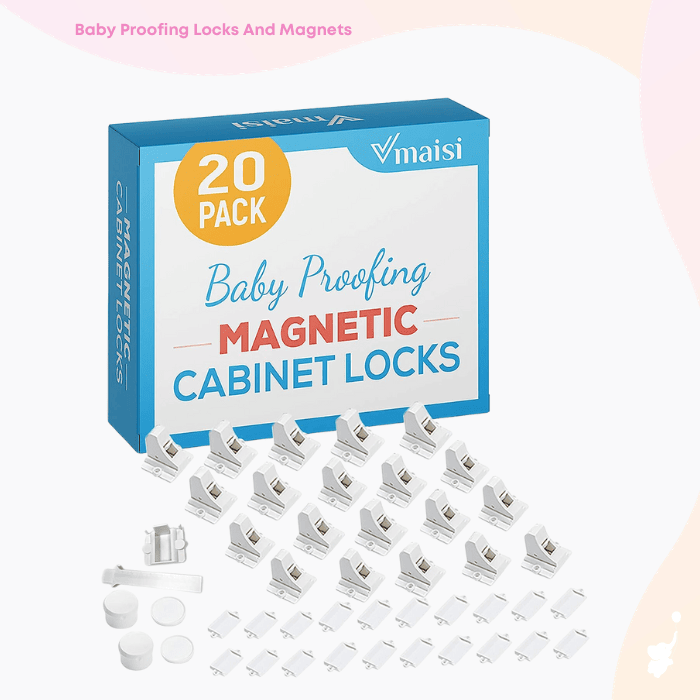 Our Final Thoughts
Finding the perfect baby shower gift that's both practical and unique can be a challenge, but with this guide, you will be sure to pick a gift that stands out in its utility and is truly appreciated!
Choosing the right baby shower gift goes beyond just picking the cutest item. It's about knowing the needs of new parents and providing them with items that will genuinely make a difference in their journey. Whether you're looking for something for the home or specific to the mama, these top 9 forgotten baby shower gifts will make their everyday lives easier.