Whether the baby's gender is still a surprise, the parents simply prefer gender-neutral items, or they're throwing a gender-neutral baby shower, there are reasons why many expecting parents are moving away from highly-gendered baby items.
Though options for gender-neutral baby products are growing, it's not always easy to narrow down a gift for a little human you haven't yet met – we know that choosing the right baby shower gift can be a challenge. This guide offers a curated list of 15 gender-neutral baby gifts that are eco-friendly, thoughtful, and practical, sure to be appreciated by parents and baby, both!
Teething Toys:
Wooden Teething Rings: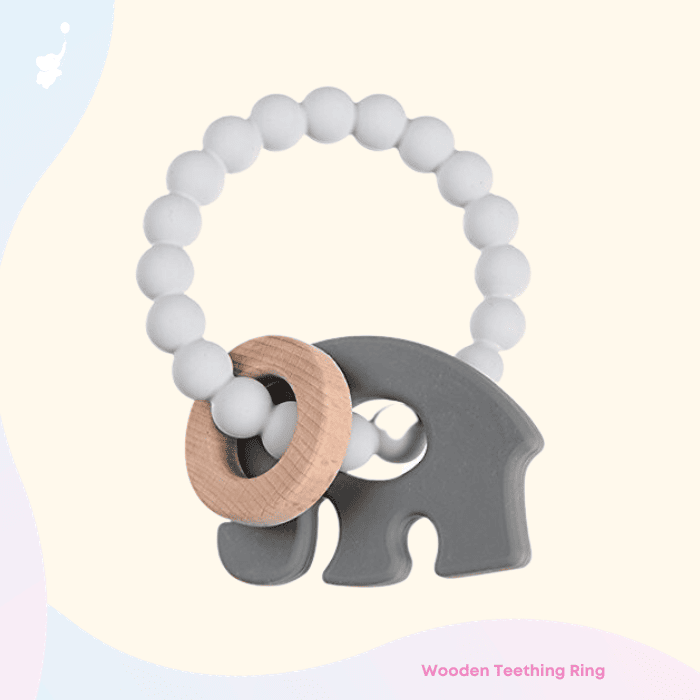 Natural wooden rings are great gifts for little ones. These are natural teething aids for babies that also create a fun, clanking noise when played with, helping to stimulate their senses. Keep in mind it's best to choose wooden teething rings that are smooth and safe for babies to chew on. Extra points if you find ones with soft, fabric ears that make a crinkly sound when touched!
Silicone Fruit Teether Set: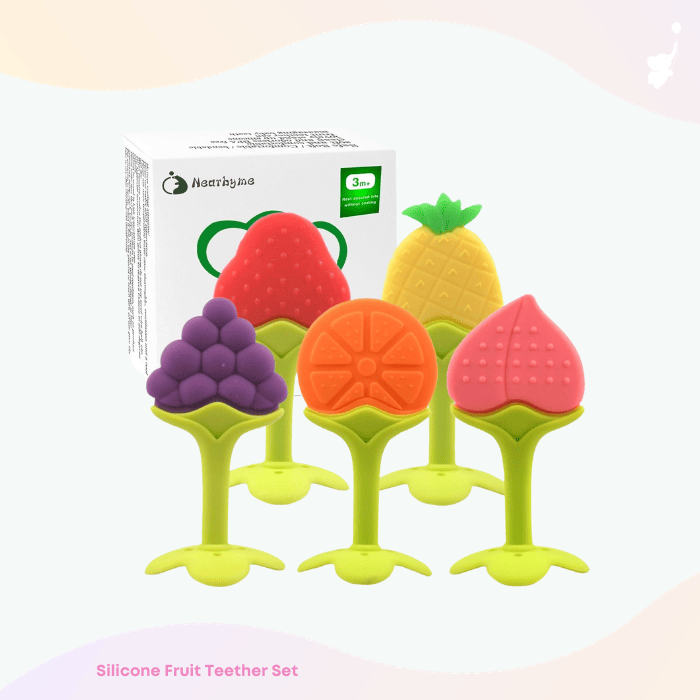 To start off our list of gender-neutral gift ideas on a sweet note, we offer silicone fruit teethers! A collection of fruit-shaped teethers made from BPA-free silicone is a fun way to provide a variety of textures and colors for babies to explore, while providing them relief from growing pains. Fruit-shaped teethers also support hand-eye coordination and encourage grabbing, letting littles ones activate fine motor skills. To make certain these are safe for the baby, be sure to purchase food-grade silicone teethers.
Organic Fabric Teething Cloths: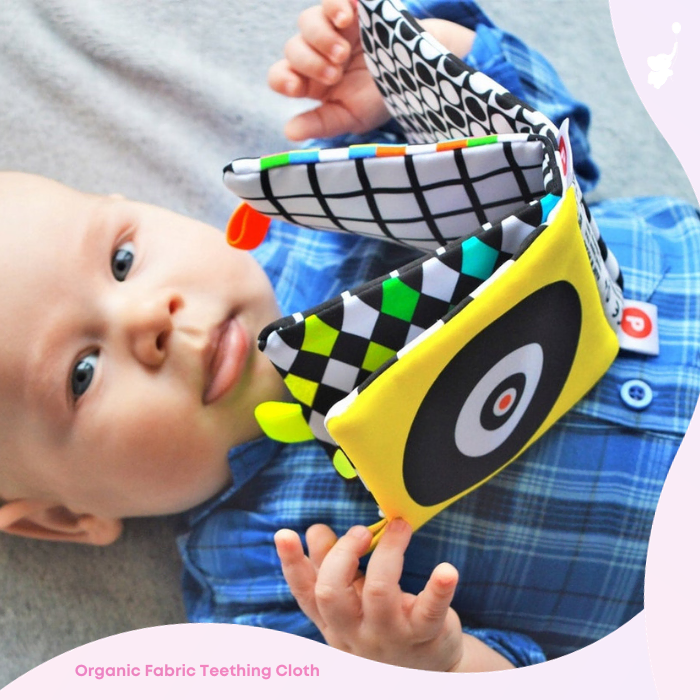 Soft, organic fabric teething squares are perfect gifts for babies to gnaw on and soothe their little gums. When choosing a teething cloth, consider ones with different textures and patterns that include a crinkling sound, which is often very pleasing to little ones.
Throw a Virtual Baby Shower so Everyone

Can Celebrate!

• Free Trial – 14-Day Refund for any reason
• Only 1 Minute Setup!
• 80+ Custom Themes & Matching Invites
• Use Any Online Registry
• Send Unlimited Invites and Updates
• Baby Shower Games with Scoreboards, Give Prizes!

Build Your Shower
---
Fashionable Baby Wear: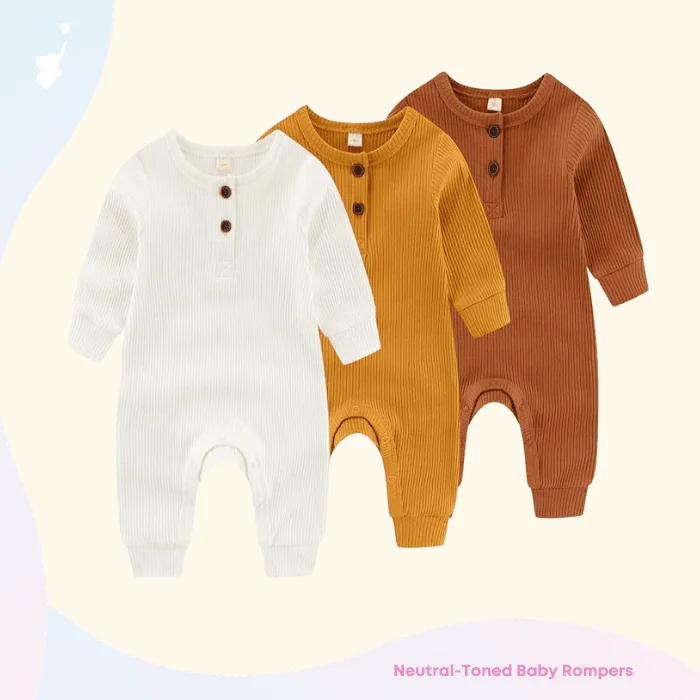 Neutral-Toned Baby Rompers:
Soft, cotton rompers in neutral colors like beige, olive, and dove grey, are a lovely choice for any baby and will surely become a staple in baby's closet. These rompers look adorable on little ones and are easy to maneuver for diaper and outfit changes. When looking for a neutral-toned baby romper, consider ones with a full-snap fastener bottom for easy diaper changes, made from breathable, natural fabrics like cotton.
Animal Print Baby Booties:
Soft little booties with cute, gender-neutral animal prints are fantastic gifts for expecting parents. Not only will they keep the baby's feet warm, booties will keep any baby stylish! When choosing fabric, consider softer material for infants who are not mobile yet, and rubber for crawlers and walkers.
Organic Cotton Baby Hats:
Soft, breathable hats made from organic cotton are so perfect for protecting a baby's head from sun or cold. A warm, cozy hat is a great gift, especially if it's cold where the family lives. When considering textures and colors, choose ones in neutral colors and prints – or if you're looking for something playful, you might want to peek at this adorable hat that resembles a carrot!
Bath Time Companions: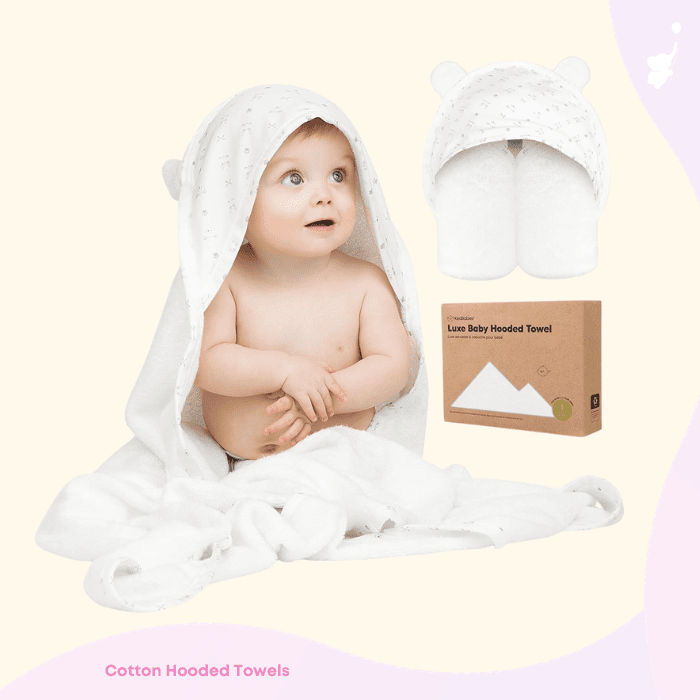 Organic, Cotton Hooded Towels:
There's nothing cuter than a baby wrapped up after bath time in a soft towel with animal-ear hoods. Make bath time even sweeter by gifting an organic cotton towel to the expecting parents. Also, not only is a cotton towel good for babies' skin, it's also eco-friendly. Whether elephant, frog, or tiger-themed, an organic, cotton hooded towel is gentle on skin and perfect for cozy cuddles after a bath.
Natural Rubber and Silicone Bath Toys:
Eco-friendly bath toys made with natural rubber or silicone are perfect for teething babies. Rubber bath toys are also easy to clean and dry, making them delightful gifts for bath time. Consider neutral colors that match the nursery's theme and toys with a rattle inside to support the baby's cognitive and visual development.
Bamboo Washcloths:
Ultra-soft washcloths made from bamboo fibers are wonderful gifts to snuggle a little one in after bath time. Not only are they nice and gentle on baby's skin, they are highly absorbent, allowing for quicker drying off after a bath. Bamboo washcloths are hypoallergenic and resist the growth of bacteria, which allows them to stay fresher longer between washings. This also means less laundry…music to any new parents' ears!
Baby Care Sets: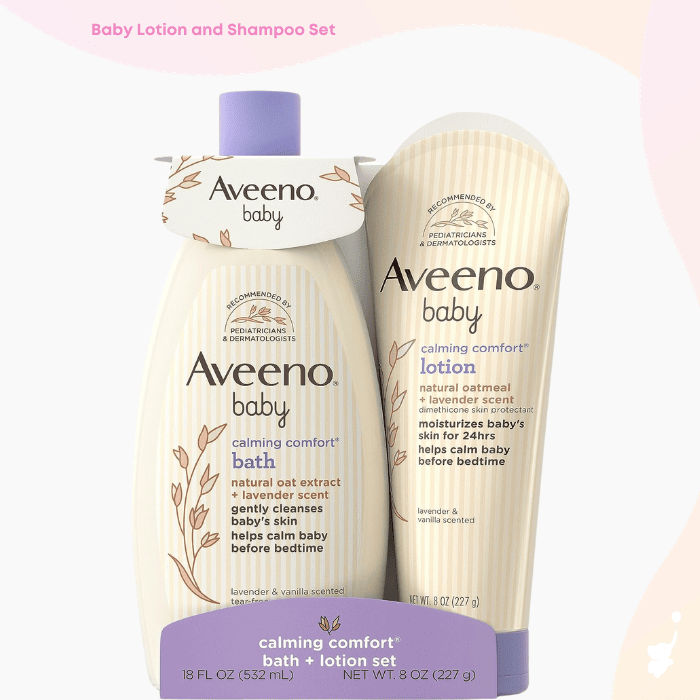 Organic Baby Lotion and Shampoo Set:
Bath time is a precious opportunity for bonding between parents and their newborn. Similarly, it aids to a little one's emotional and cognitive development, from feeling the water on their skin to smelling soothing scents. A set of gentle skincare products made from natural, organic ingredients can help make bath time even more enjoyable and relaxing for the baby (and hopefully promote a full night's sleep!).
Bamboo Baby Brush and Comb Set:
An eco-friendly brush-and-comb set made from bamboo is another lasting, gender-neutral gift that can help expecting parents care for their baby. Daily grooming stimulates hair growth as well as helping with cradle-cap and promoting relaxation for your little one.

Natural Diaper Cream and Baby Powder:
Natural diaper creams and talc-free baby powders are thoughtful and practical gifts for expecting parents. When considering baby care items, look for products that are free of chemicals, though most creams and powders these days are made conscientiously. A charming set of baby care products made from natural ingredients to soothe and protect their little one's delicate, sensitive skin would be heaven-sent for new parents!
Nursery Decor: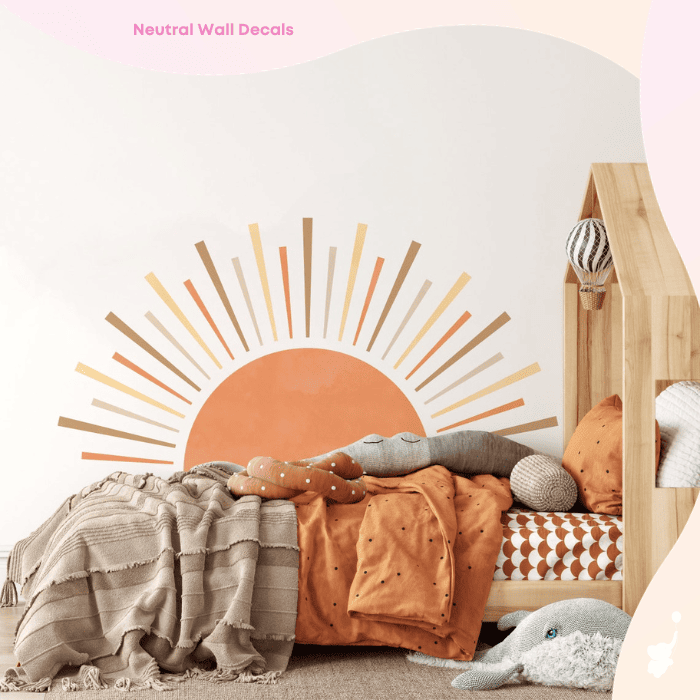 Neutral Wall Decals:
With endless options for gender-neutral wall decal designs, these are perfect gifts for expecting parents, especially when they want the gender of their baby to be a surprise. Some ideas to get you started are polka-dot wallpaper, mountain-shaped wood panels, and adorable woodland animals. Wall decals offer an elegant touch to decorating the nursery and will add a simple charm to any room.
Soft, Neutral Baby Blankets:
Cozy blankets in soft, neutral colors are great for snuggling newborn babies while adding a stylish touch to the nursery. Whether white, tan, or dove grey, neutral colors create a soft, dreamy look, perfect for a relaxing environment for the nursery. When choosing a blanket, look for blankets that feel luxuriously soft against the skin and are made out of breathable and natural fabric, like cotton.
Wooden Nursery Mobiles:
Handcrafted mobiles made from wood are a wonderful gender-neutral gift for the new baby. Not only are gender-neutral designs like animals or plants easy to find, but they are practical gifts that are great for a baby's motor development when hung above the crib. Baby mobiles provide visual stimulation and can help soothe and calm the little one, all while adding a charming, serene touch to any nursery.
Conclusion:
With families looking to move away from overly-gendered baby gear, just remember that choosing a gender-neutral baby shower gift doesn't mean compromising style or practicality.
When looking for a gender-neutral gift, many new items exist to delight the expecting family in your life, while offering the little one exposure to exciting sounds and textures.
With these 15 options listed above, such as neutral-colored soft blankets and playful, rubber-safe bath toys, we offer the inspiration to find a perfect gift to be cherished by both baby and parents for years to come. Happy shopping!