Virtual Baby Shower Decoration Ideas
Hosting a virtual baby shower doesn't mean you can't go all out with decorations like you would for an in-person shower. You should decorate for a virtual shower and there are a plethora of ways to do it.
If you're hosting a virtual shower, there are a ton of ways you can make sure your virtual party is fun and festive! One simple way to dial up the celebration is by including a themed baby shower website and a virtual baby shower invitation with a matching design.
You can include background decorations behind the host (or parents-to-be), like banners and balloons that match your virtual baby shower theme. This helps to tie everything together, combining the virtual and real-world elements seamlessly!
Keep reading to find out how to do this with these simple and creative ideas.
Want More than Just Zoom? Create an Easy Baby Shower Today!
• Free Trial – 14-Day Refund for any reason
• Only 1 Minute Setup!
• 80+ Custom Themes & Matching Invites
• Use Any Online Registries
• Send Unlimited Invites and Updates
• Baby Shower Games with Scoreboards, Give Prizes!
Build Your Shower
---
---
3 Ideas for Decorating your Virtual Baby Shower
Virtual Baby Shower Platform
There are several free and paid virtual baby shower platforms to choose from for your event. Only some of these platforms have the ability to display your baby shower theme.
With WebBabyShower, you can use gorgeous pre-made themes, or you can create a website that matches your own baby shower theme. This gives you a cohesive look throughout every aspect of your celebration.
Import your own theme, or choose from one of the 80+ built-in themes from WebBabyShower. Choose our lovely polar bears theme for a winter shower, or choose the wildcat cowboy design for a western theme.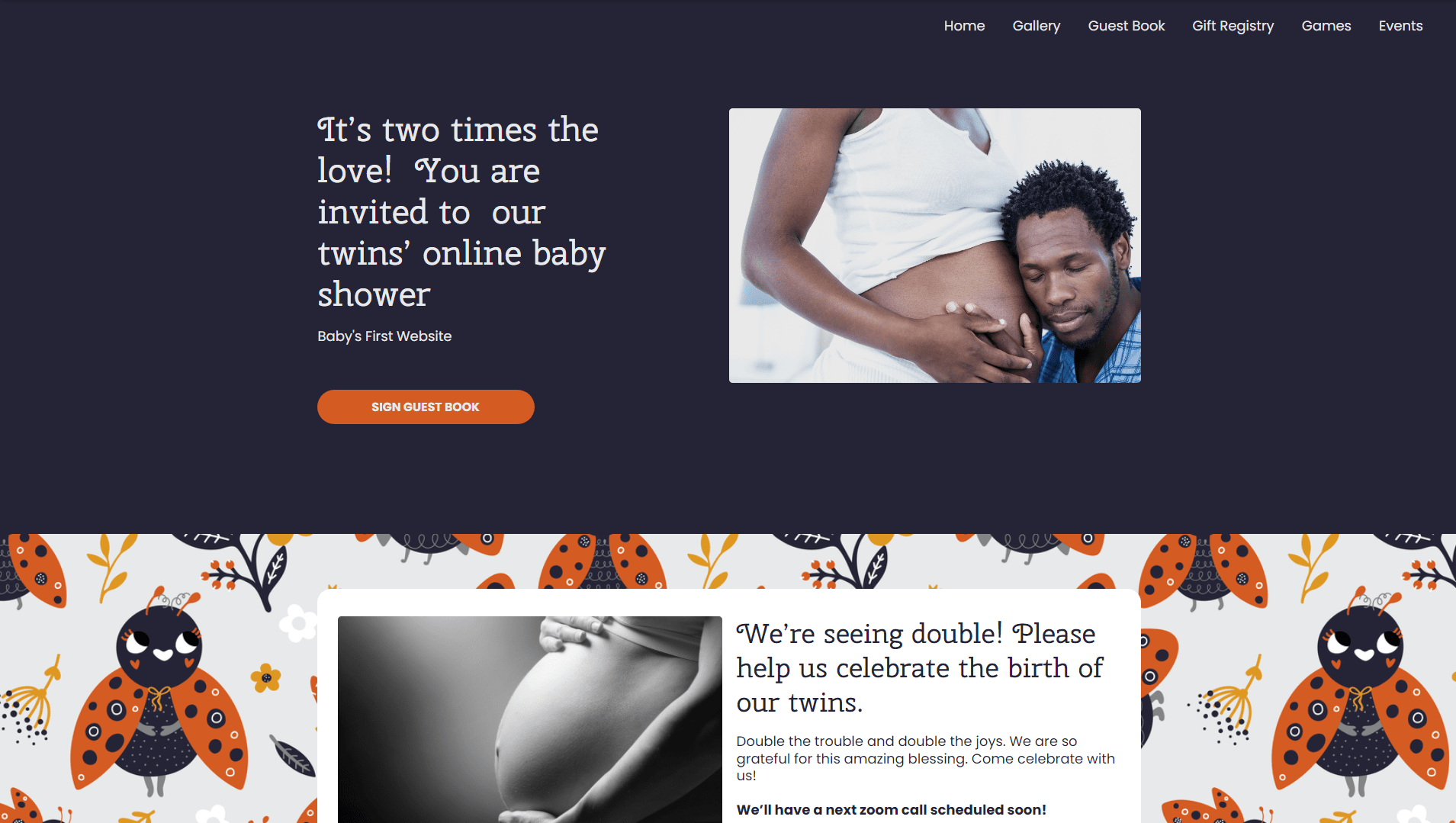 WebBabyShower has way more to offer than just decorations. It is a complete virtual baby shower planning website.
Learn More
Also Read: 5 Garden Baby Shower Theme Ideas your Guests Will Love
Create a Backdrop For Your Guests to See
Decorate with a creative and fun backdrop behind you to get your guests in the party mood. You can decorate the way you would for an in-person shower, without having to add décor to your whole house.
Create a backdrop that matches your baby shower theme. For example – you could set up a few jack-o-lanterns, friendly ghosts, and smiling skeletons in the background for a fall or Halloween-themed shower. Or, for our adorable twinkle little mouse theme, set the scene of a nighttime wonderland with white balloons acting as clouds, along with star and moon balloons.
These are just two examples – but you can get as creative as you want with picking out real-world decorations to compliment and enhance your virtual baby shower decorations. It's all about creating a cohesive theme that helps things to feel like a party!
Decorate your Video Platform Background
Zoom is a good option for a video chat platform, but you can have everything in one place with WebBabyShower's built-in video platform. Our video chat is specifically created for virtual baby showers and gives your guests a complete virtual shower experience.
Learn more about WebBabyShower's instant video chat feature.
Create a custom background for your video call, or pick from one of our awesome themes when you use WebBabyShower for your video platform. Dancing unicorns, cartoon superheroes, and adorable woodland creatures are just some of the themes available. You can also use the same theme for your virtual baby shower invitation.
Your guests can also choose to use your themed background when they attend your shower via video call. That way you're all sharing the same theme and getting into the party spirit. Guests can also decorate their backgrounds at home to match your baby shower theme.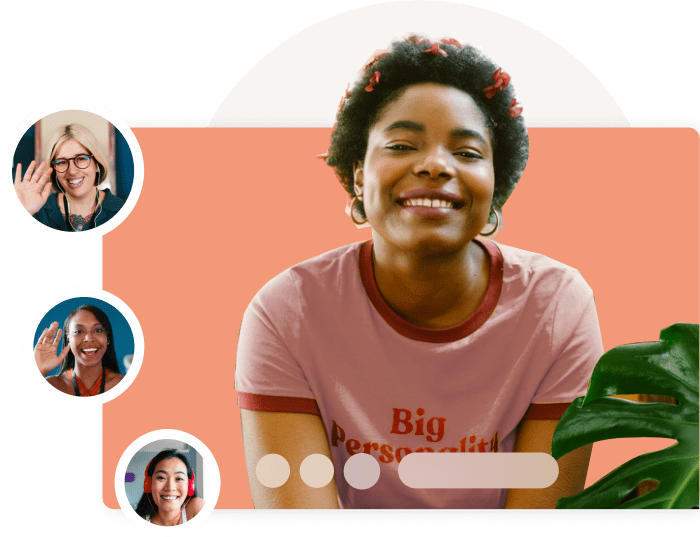 14 day Money back guarantee