As a leading provider of online baby shower planning information, WebBabyShower is often asked whether it is appropriate to have a shower for a second or subsequent pregnancy, or do men go to baby showers? Or just for fresh, new ideas for baby showers. If you are looking for an alternative to the American baby shower tradition, WebBabyShower suggests a Mother Blessing (blessingway).
What Is A Mother Blessing?
Popularly known as a "Blessingway," a Mother Blessing is based on the Blessingway tradition from the Dine (Navajo). A true Blessingway is used not only for pregnant women about to give birth, but also for men going off to war or anyone who needs good tidings when facing a new stage in life. In addition, an in-culture Blessingway involves singing the Blessingway song by a trained Navajo medicine man. The Blessingway song is considered very spiritual and is very detailed about the Dine origin myth with emphasis on the importance of the home (hogan) and the sacred mountains.
Throw a Virtual Baby Shower so Everyone

Can Celebrate!

• Free Trial – 7 Day Refund for any reason
• Only 1 Minute Setup!
• 40+ Custom Themes & Matching Invites
• Use Any Online Registry
• Send Unlimited Invites and Updates
• Baby Shower Games with Scoreboards, Give Prizes!

Build Your Shower
---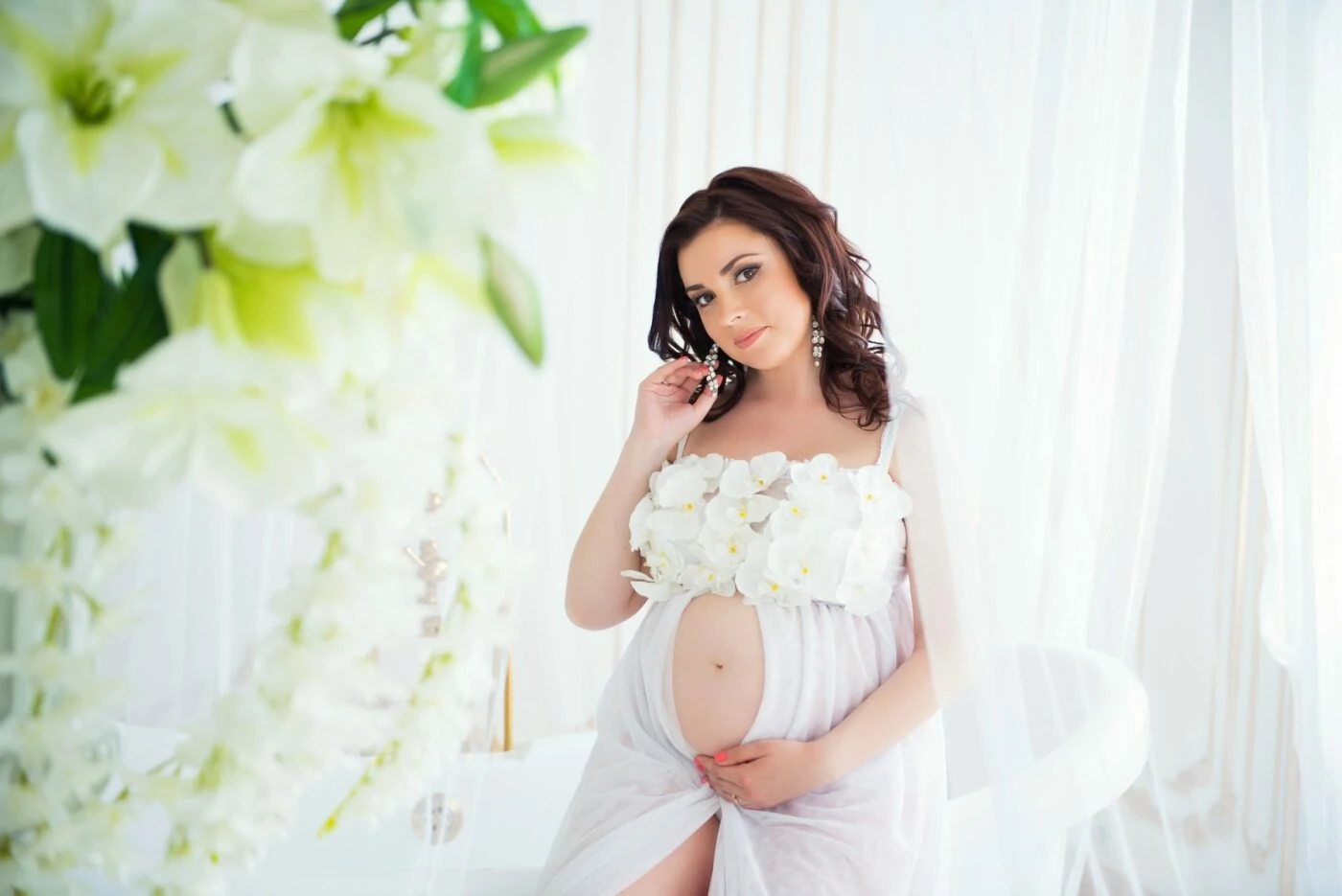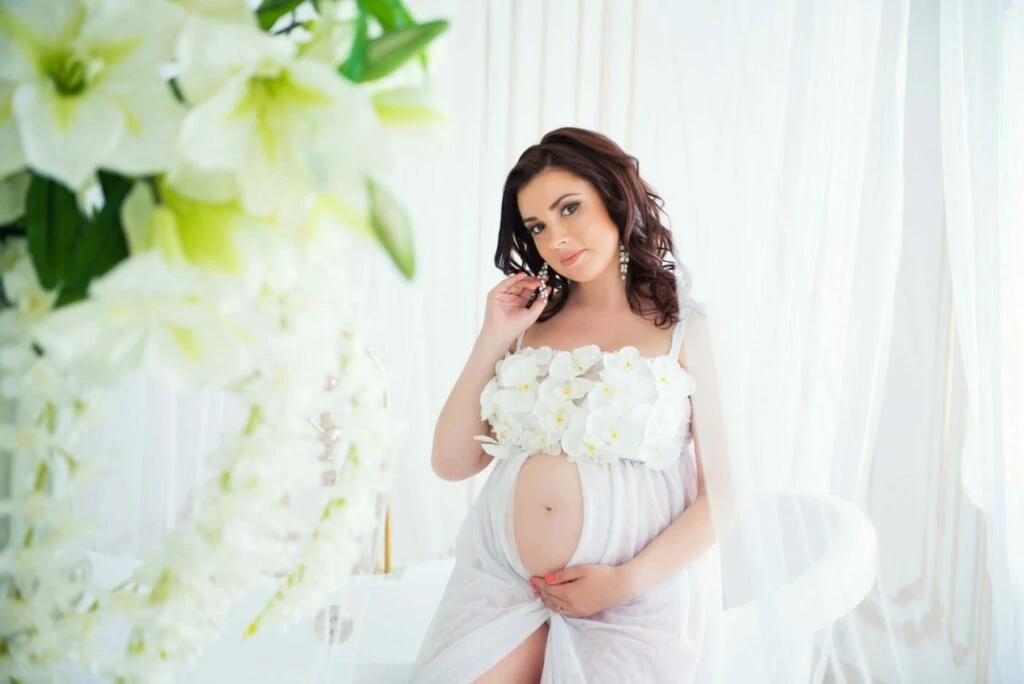 Because most of us are not trained to sing such a song, there is movement, out of respect for Dine sacred ritual, to use the name "Mother Blessing" instead of "Blessingway" for the pre-birth ritual practiced by the general population. As a bonus, "Mother Blessing" is much more descriptive of the ceremony being described in this editorial and needs far less explanation for people not familiar with the celebration.
Unlike the traditional American baby shower which is usually focused on the baby, the Mother Blessing's focus is positive energy to prepare the mother and her birth partner for the birth. There are many ways to celebrate a Mother Blessing including the creation of a birthing necklace, foot bath and hair grooming for the expecting mother, as well as sharing thoughts, poetry, songs, personal stories, prayers, best wishes and gifts with the expecting parents.
Because they are more spiritual in nature, Mother Blessings can be a nice way to include men, especially the father-to-be, or to do something different than the same old "wrap TP around the belly" baby shower games.
I hope the information in this guide is helpful in choosing to have a Mother Blessing (Blessingway) or just for alternative baby shower ideas.
Music for your Mother Blessing
Music can be used at a Mother Blessing in a variety of ways. Guests can play music as an accompaniment to the convocation, presentation of gifts or closing. Everyone can sing together for an opening or closing. Those who don't know to play instruments can play hand drums, rattles, and other percussive instruments. If you do not have any percussive instruments, Melissa and Doug make a cute "Band In A Box" pack that will work just fine for your blessingway and will make a nice gift to give the expecting mother when you are done with the Mother Blessing.
You can also add pre-recorded music to your Mother Blessing. The following artists have been recommended for motherhood blessingways. You can choose to play songs as a background or as part of your convocation or conclusion.
Lisa Thiel, Libana, Sacred Earth Drums, Native American Flute Music: Canyon Trilogy, Alicia Bonnet, Songs of the Earth by Anna Kealoha
Songs To Sing At Your Mother Blessing
If your guests are unfamilar with these songs, you may wish to sing them once and then invite them to join in or print them onto cards. If you do not know the melody and cannot make one up, you and your guests can chant the songs.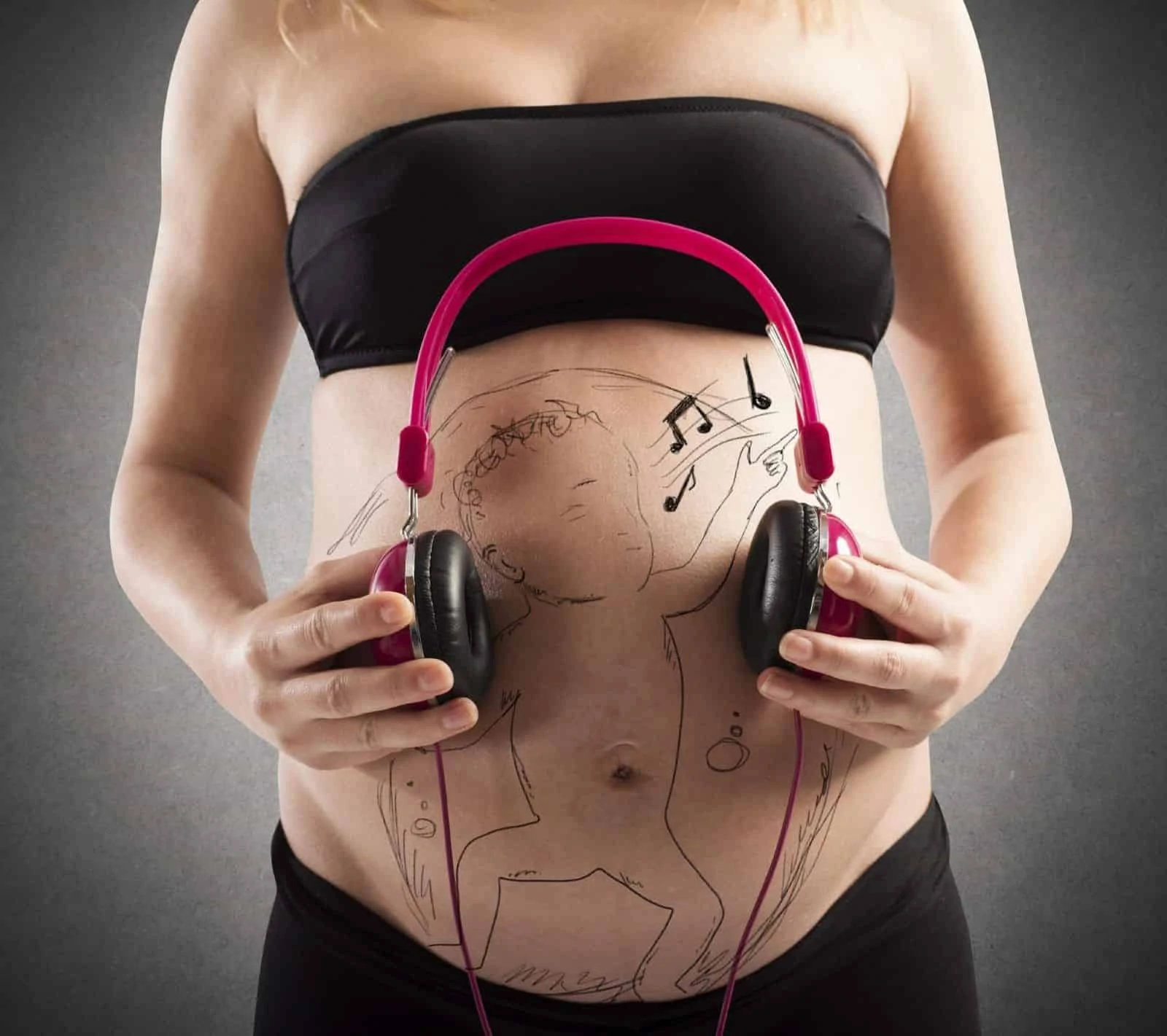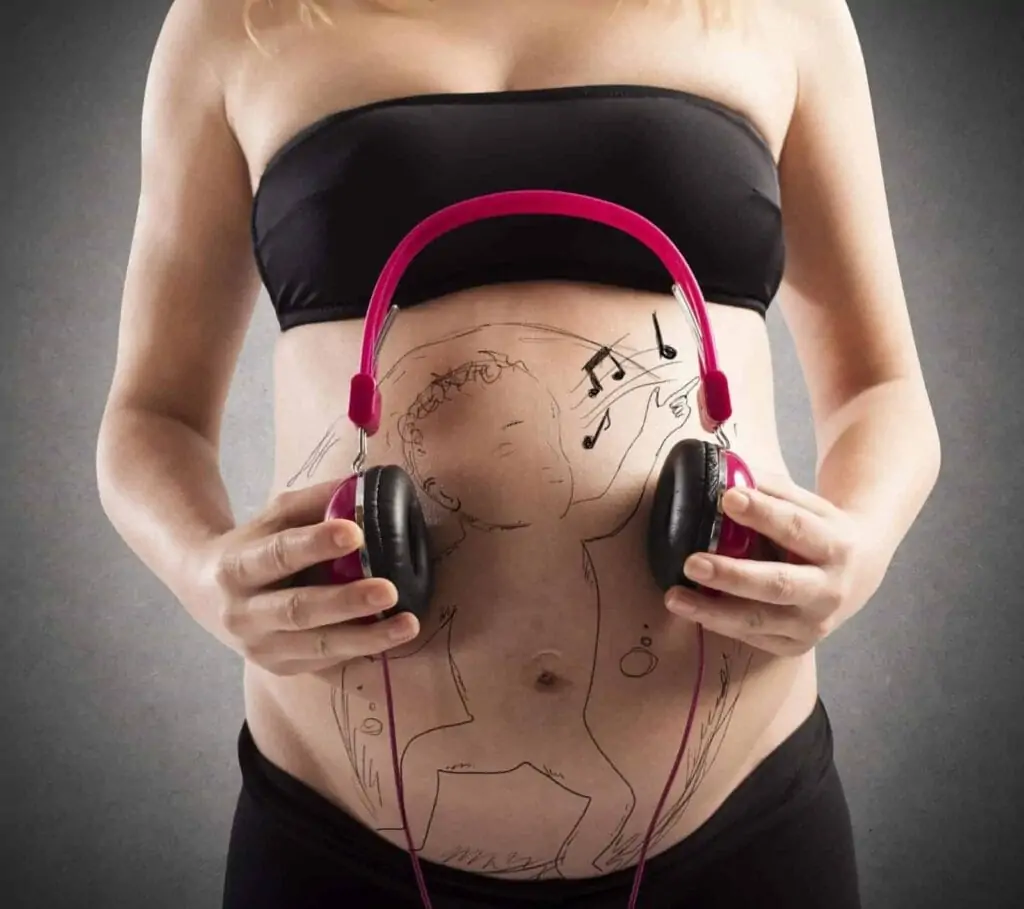 Birthing Song
We are opening
We are opening
We are opening
We are opening up to the sweet surrender of the luminous love light of the world
(repeat as desired!)
Labour Song
Sing, Mama, sing, please sing that song again
And I will sing along with you
Teach me how to let it flow
Teach me how to make things grow
And then Mama, teach me how to let them go
Untitled
Dear ones, Dear ones,
Can I tell you how I feel
You have given me such treasures
I love you so.
sung to "Soul Cakes" folk song, or whatever melody strikes you.
Note: I do not have author or copyright information for these song lyrics and am making the risky assumption that they are in the public domain.
Birth & Baby Shower Books
The Natural Pregnancy Book, Third Edition: Your Complete Guide to a Safe, Organic Pregnancy and Childbirth with Herbs, Nutrition, and Other Holistic Choices by Aviva Jill Romm, Forward by Ina May Gaskin
A revised and updated edition of the classic handbook for women seeking a safe, organic, eco-friendly, and natural pregnancy, featuring an integrative-based approach with new medical, herbal, and nutritional information.
Further Reading – Books on Mother Blessing Planning
"Mother Rising: The Blessingway Journey Into Motherhood" is described as "..a complete resource for anyone interested in creating sacred rituals to honor our important life passages." It includes straightforward information, detailed checklists, helpful tips, and practical advice of empowering more women to plan, organize, and lead blessingway rituals.
"I love Mother Rising! […] Mother Rising is a treasure chest, a cyclopedic cookbook for Blessingways, full of great ideas and inspiration."
~Pam England, midwife and author of "Birthing from Within" [Get on Amazon]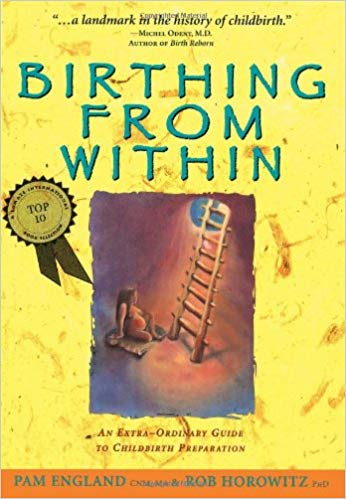 Blessingways: A Guide to Mother-Centered Baby Showers, by Shari Maser, CCE
From the Blessingways.net website:
PLANNING A BABY SHOWER? READ THIS BOOK FIRST.
"The Blessingway book that every pregnant woman and her friends should read"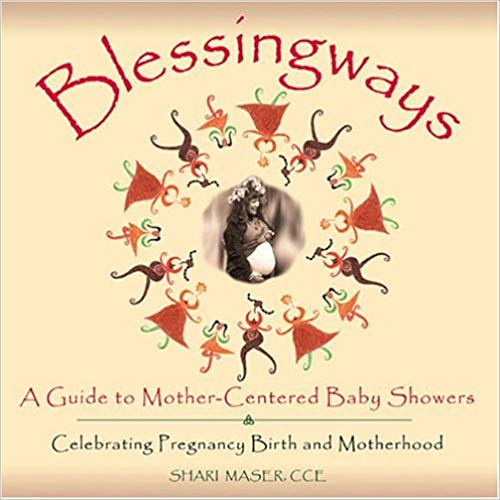 Blessingways are celebrations of pregnant and adoptive women and their transition into motherhood. These special mother-centered gatherings offer friends and family a fresh approach to honoring, supporting, nurturing,and encouraging mothers-to-be.
Blessingways: A Guide to Mother-Centered Baby Showers features:
Step-by-step guide to planning a personalized "mother shower"
Imaginative invitation ideas
Unique Blessingway celebrations
Inspiring stories and comments from women who have participated in Blessingways
Creative suggestions for including men and children
"This book is a bounty of inspiration!"
~Pam England, CNM, MA, midwife and author of "Birthing from Within" Get on Amazon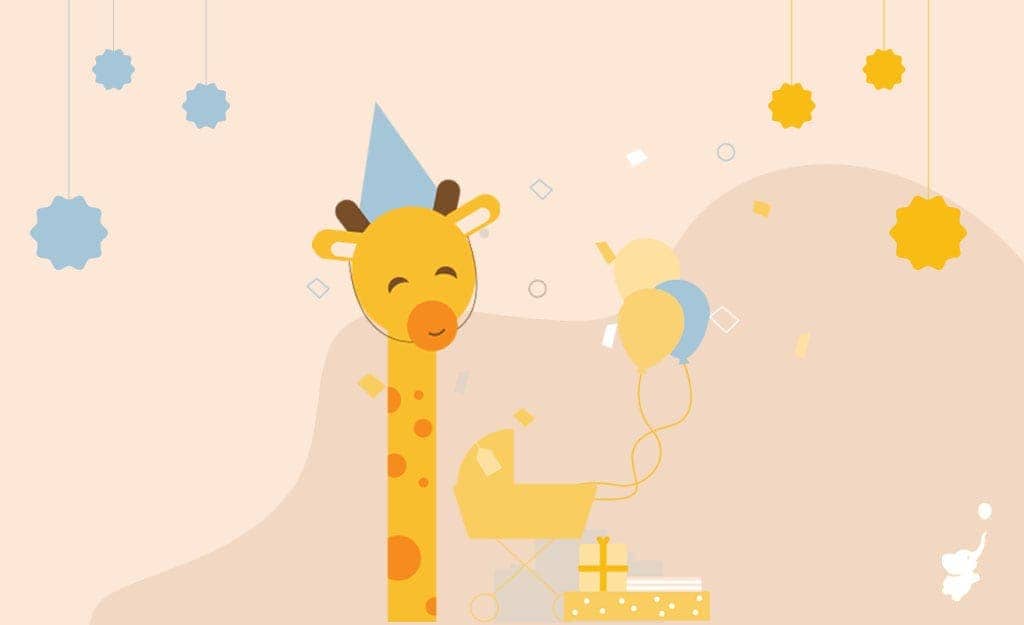 Suggested Poetry and Prose for Mother Blessings and Baby Showers
"Children of Happiness" from Daughters of the Copper Woman by Anne Cameron
"On Children" from The Prophet by Kahlil Gibran
Here is a complete list of the cutest baby shower book messages.
Where to Host a Mother Blessing
It is traditional to have a Mother Blessing at the mother's home. If you don't want the expecting mother to have to worry about cleaning before or after a blessingway, you can also host it at the nearby home of a close relative or friend. It is important that you choose an intimate location where the expecting mother and all the guests will feel comfortable and able to let their guard down.
Outdoor locations would also be appropriate as long as you can keep outsiders from interrupting and as long as the location promotes a feeling of closeness between the expecting mother, guests and nature. A private garden would be an ideal outdoor Mother Blessing location.
While it may be trendy to host a baby shower at a hip restaurant or hotel reception room, this is not recommended for a Mother Blessing. The bustle of locations such as these just would not be conducive to the positive energy you want to imbue on the expecting mother. Plus, she's not going to give birth at a restaurant (we hope!). Bless her in a location that is similar to the surroundings where she will begin labor and give birth.
When to Hold a Mother Blessing
In order to help the expecting mother prepare for birth, a Mother Blessing should be held about one month before her due date. Keep in mind that due dates are just estimates and the baby can come any time in the two weeks before the due date, up to two weeks after the due date. Holding a Mother Blessing about a month before the due date will help ensure that the baby doesn't make an unexpected appearance. It will also give the momma-to-be time to focus on all the positive wishes everyone has made for her and to incorporate her birthing necklace and other ritual items into her birthing preparation.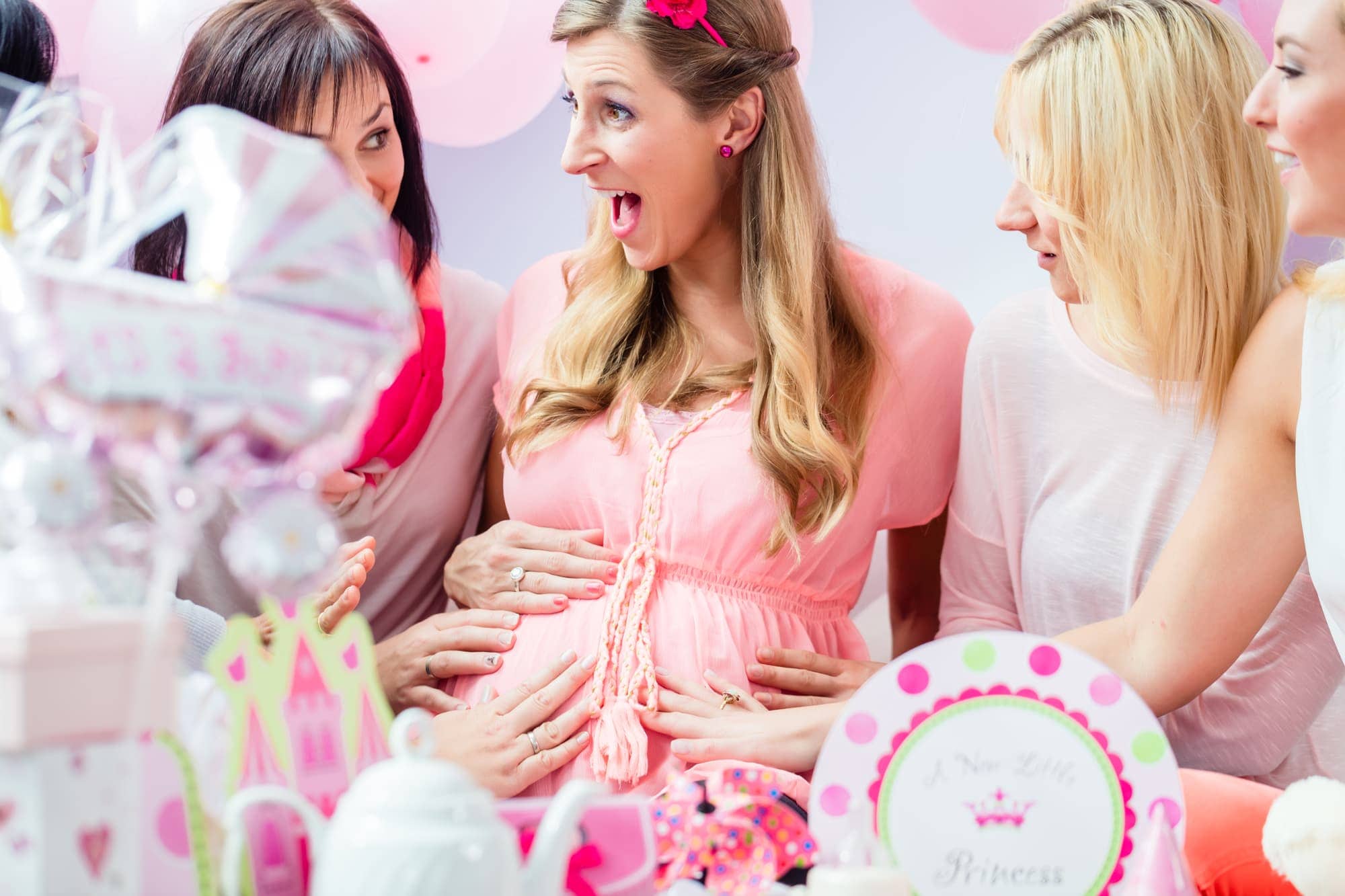 Who Should Host a Mother Blessing
Because the focus of a Mother Blessing is positive preparation for childbirth and not gifts, it would be appropriate for almost any relative or friend to give a Mother Blessing for an expecting family. In fact, if expecting parents want to have an intimate Mother Blessing just for the themselves and their children, that's fine too!
If family members would like to host, but a friend has more Mother Blessing experience, it is fine to have more than one host. Or have one person host the Mother Blessing at her house and the other one conduct the actual ceremony. In the case of multiple hosts, I find things usually go smoothest if one person is the "lead" host and delegates to the others, but you should use whatever arrangement works best for your group of hosts.
"Host" tends to have a double meaning when it comes to Mother Blessings, because there is the person whose home the Mother Blessing happens in and the person who conducts the Mother Blessing ritual — it can be the same person or more than one.
Some midwives offer services of conducting a Mother Blessing for you. If no one in your family or circle of friends feels comfortable conducting a "first" blessingway, this may be a viable option, especially if you have developed a close bond with your midwife. If not, I encourage you to try it yourselves as the bonds created will be much more meaningful when the Mother Blessing is conducted by the people closest to the expecting mother. You really cannot do it wrong and each Mother Blessing you hold will be a valuable experience which you can build upon.
Creating a Guest List for your Mother Blessing
A Mother Blessing should be attended by anyone who seriously wishes to help the expecting mother prepare for childbirth. Traditionally, Mother Blessings were women-only, but we've recently learned that men have a lot of spirituality and positive energy to contribute to a Mother Blessing!
If the expecting father plans to be present with the expecting mother throughout her labor and delivery, he certainly should be a part of a Mother Blessing as he needs to prepare just as much as she does. The positive energy generated at a Mother Blessing will also be a source of strength for the expecting dad as he comforts his partner through labor and birth.
In addition, many men will feel more comfortable to not be at a baby shower and if a Mother Blessing is new to your family friends, the women will be just as out of place (but don't worry, everyone will get the hang of it in no time!)
Because this is an intimate celebration, guests should be mature enough to positively participate in the rituals but it is possible to include the children of the expecting parents. They certainly will enjoy activities like decorating meditation stones and belly painting, but there should be someone there who is not part of the Mother Blessing to chaperone them when they get bored. Other children, including children of the host(s), should really be left at home or kept separate from the Mother Blessing.
You can make a Mother Blessing as intimate or as large as you like. Some women prefer the attention of just their partner or of two or three close friends. Other women gain more strength from a mass of supportive friends and relatives. That said, I would say the upper limit on guests should be about 10-15 people. With more than that it becomes cumbersome (not to mention time consuming) to allow each person to participate and some people will shy away or break off instead of keeping the energy moving.
If you have more than 15 people who "have" to be included, I would suggest still keeping the Mother Blessing ritual intimate and either having a big "reception" afterwards or saving the big crowds for a welcoming party after the baby is born.
Invitations for a Mother Blessing
Because Mother Blessings are fairly unique, I would recommend an invitation that is descriptive of the event. In addition, guests at a Mother Blessing are expected to become intimately involved in the ceremony so the invitation should also prepare them for their role. You are welcome to use "snippets" of my descriptions in this Mother Blessing website on your invitation, but please, do not reprint the entire article without permission!
Mother Blessing invitations do not have to be formal or elaborate. You can hand write them or create them on a computer. They should be reflective of nature and the mother-centered focus of the celebration. Therefore, appropriate clip-art or flourishes would be flowers, animals or symbols from the mother's spiritual beliefs, but not baby carriages and diaper pins.
Printer-Friendly
Click here for a PDF of a sample Mother Blessing Invitation
A Mother Blessing Invitation Checklist
Who For
Date
Time
Host Name
Location
RSVP: phone/email
Directions
What is a Mother Blessing?
The practice of celebrating pregnancy and the birth of a new mother transcends almost all human cultures. Unlike the traditional American baby shower which is usually focused on the baby, the Mother Blessing's focus is positive energy to prepare the mother [and her birth partner] for labor and childbirth.
There are many ways to celebrate a Mother Blessing and we will include the following "rituals" in our Mother Blessing: the creation of a birthing necklace (to be worn during labor), the creation of a set of meditation stones for use during labor as well as sharing thoughts, poetry, songs, personal stories, prayers, best wishes and gifts with the expecting parents. [please include or replace with descriptions of the rituals you plan to use.
What do I bring to a Mother Blessing?
Yourself – most importantly!
A bead, trinket or charm to include on the birthing necklace. Your bead should symbolize your wish for the mother and baby in labor and birth as it will be worn by [Mother's name] while she is in labor.
A gift. It is traditional to give handmade gifts at a Mother Blessing. However, if you are not crafty, a "handmade" gift can come in many forms including:

A poem to read or song to sing at the Mother Blessing
A dish to be frozen and eaten after the baby arrives but before anyone feels like cooking
"Coupons" for babysitting, house cleaning or dog walking to be "redeemed" after the baby is born
Gifts for a Mother Blessing
It is traditional to give only natural, handmade gifts at a Mother Blessing. Handmade gifts do not have to be elaborate — feel free to use a quick or easy pattern for a blanket, hooded towel or other baby item. On the other hand, if intricately crocheted gowns and booties are your specialty, then go for it!
If your crowd isn't too crafty, you can offer other non-commercial gift ideas such as:
sharing a story or poem
singing a song
playing an instrument
bringing candles, flowers or pillows for the ceremony or a family altar
preparing a dish to be frozen and used once the baby is born
"coupons" for babysitting and housekeeping
These "in lieu of gifts" gifts, make an ideal choice for anyone who doesn't feel comfortable having a second baby shower — or who just doesn't need any more baby stuff for baby number four!
Of course, if the expecting parents need baby gear, by all means, mention any baby registries or specific requests to your guests. Something that is always appreciated is diapers! Why not get crafty and learn how to make a mini diaper cake to wow the parents to be, it also acts as a cute decoration.
Favors for a Mother Blessing
Favors are not a traditional part of the Mother Blessing or blessingways and are therefore not necessary. However, if you wish to give your guests a thank you for coming, a fragrantly scented bar of handmade soap or a candle to light can make a nice reminder of the wishes we're supposed to keep making for the birth after the Mother Blessing is over. There are several websites that specialize in favors for baby showers and other occasions listed in the WebBabyShower Planner Template.
Food and Refreshments for a Mother Blessing
Food is not part of the traditional blessingway ceremony, so serving food is completely optional at your Mother Blessing celebration. Even if you don't serve food, it is a nice courtesy to have water or herbal tea on hand for your guests.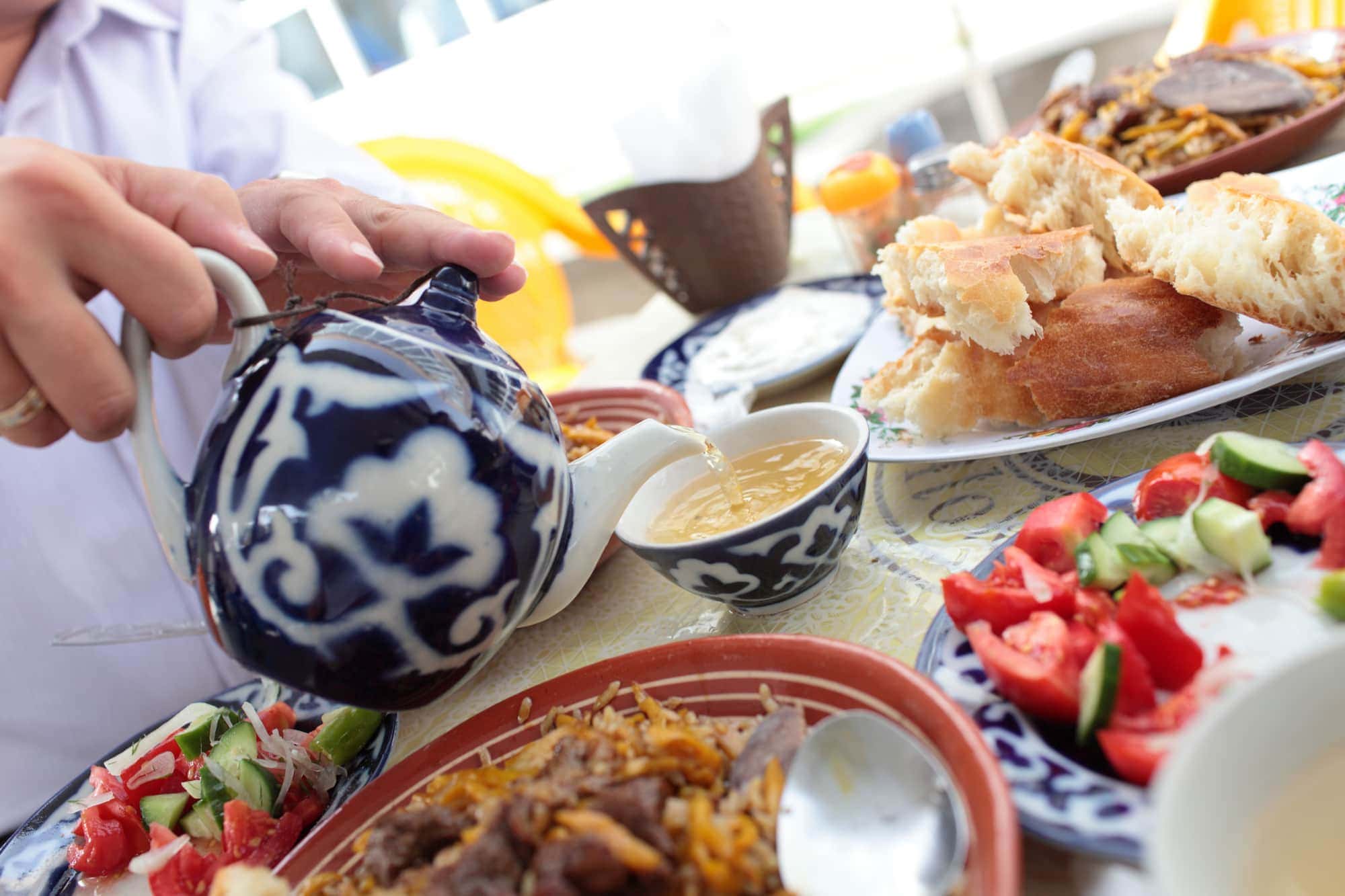 If you choose to serve food at your Mother Blessing, it should be simple and nourishing to reflect the soulful tone of a Mother Blessing. There is no need to carve watermelons into baby carriages for a Mother Blessing! However, if you would like to eat a watermelon or include it in a nice fruit salad at your Mother Blessing, go right on ahead.
Depending on the time of day you hold the Mother Blessing, food should be served either before or after the Mother Blessing rituals. Food should not be eaten during any part of the ceremony as it will detract from the energy being built by the celebration. As such, I would almost suggest saving food for after the Mother Blessing rituals so that guests aren't tempted to nibble when they should be chanting!
Food Suggestions:
Remember that your guest of honor is pregnant and is probably battling acid reflux and hemorrhoids, even if she doesn't want to admit it. My first suggestion is to check with her and see what foods she is currently enjoying and what she would like to have at her Mother Blessing. Other than that, I'd suggest keeping it simple with a spread of finger foods like hummus with pita and freshly cut vegetables, hard cheeses, crackers, natural corn tortilla chips and salsa, fruit salad and so forth. I would encourage you to use fresh made food and not any prepared trays as pregnant women are supposed to avoid salad bars, cold cuts and soft cheeses in order to reduce the risk of bacteria harming the fetus. You can also include dessert pieces, especially if momma's sweet tooth is aching! If you want to get more elaborate, it's up to you, but I really encourage you to keep the food simple and focus your time and energy on the rituals which will help prepare the expecting mom for giving birth.
Drink Suggestions:
If the weather is hot, have enough water available for everyone. A nice iced batch of Organic Pregnancy Tea would go well with the Mother Blessing tradition. If you're hosting during colder weather, you can keep a pot of pregnancy tea brewing for everyone to drink warm (don't worry, pregnancy tea can be drunk by anyone — it won't make you pregnant and it will be nice to share it with the expecting mom). Other herbal teas, juices and mineral waters would also make healthful refreshments for a Mother Blessing.
Decorations for a Mother Blessing
Because the focus of a Mother Blessing is positive preparation for childbirth, you should really focus on "the atmosphere" or "mood" rather than "decorations." Natural light or semi-darkness will set the right tone for your Mother Blessing. Emphasis should be on the rituals and therefore decorations should be kept simple and reflective of nature. Fresh cut flowers, evergreen garlands, candlelight, burning incense, aromatherapy misters, or a glowing fire (if seasonal) would help set the appropriate mood.
You can usually find these items at your local health/natural living stores or online at Amazon, or by searching for products using your favorite search engine. You can create an altar for the Mother Blessing using candles, incense, ceramic bowls, scarved, stones, quartz, photos and other items that have symbolic, spiritual or nostalgic meaning for your family or the expecting mother. If you have a private yard where you will not be interrupted by outsiders and where everyone will feel comfortable letting their guard down, outdoors close to nature is also an option.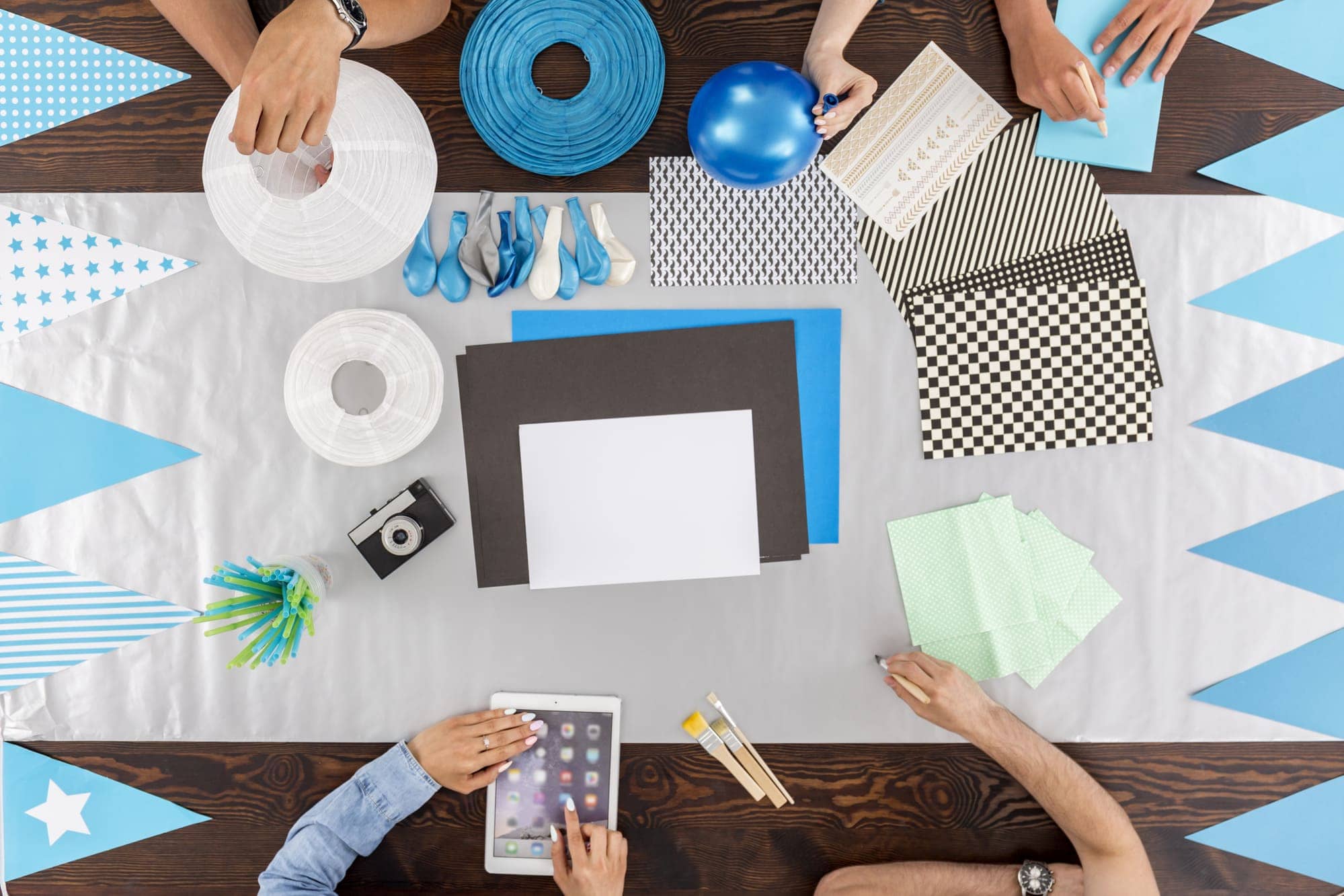 Furniture should be arranged in a circle or semi-circle to represent unity and strength and so that everyone can participate. If you do not have enough chairs, you can simply use pillows or cushions on the floor. It should be easy to move around the circle so that guests can present their beads and gifts to the expecting mother. All supplies for the rituals you will be performing should be easy to reach.
That's all. How simple is that?
A Mother Blessing For Yourself
So, you've heard all about Mother Blessings and you're sure you just have to have one but are also sure your friends and family have their hearts set on a baby shower? Well, the good news is, I have a couple suggestions!
First, I would recommend talking with the "party planner" of your family or group of friends and share this guide with her. Let that person know how important and meaningful the ceremony would be to you and that you will help them "adjust" from baby showers to Mother Blessings. Usually, when your family and friends realize how important this is to you, they will make the transition. Hopefully, all of the easy to understand, practical advice here at Snowboard Mommy Productions will make it easy for them to say "Yes"!
However, if you have a stubborn group that is dead-set on a baby shower, my suggestion is to remember that it is perfectly acceptable for you and your partner to have a private, intimate Mother Blessing for yourselves! Baby showers and Mother Blessings are not mutually exclusive — you can do both. And I believe that they would complement each other; with the baby shower focused on gifts and silly games and the Mother Blessing focused on preparing you for birth. Even if you have to endure a baby shower for the sake of others, there must be someone you can talk into doing a Mother Blessing with you.
You only need one other person to indulge you, although two might provide a better "critical mass." Whether it's your partner, child, friend, close relative, midwife or doula, I just can't imagine that there isn't at least one person who, when you let them know how much a Mother Blessing would mean to you, that they wouldn't do it for you. My guess is that when others close to you hear about your plans to have a "do-it-yourself" Mother Blessing, you will probably end up having to decide whether to keep it small, private and intimate, or make it into a larger celebration — and the choice will be yours! Good luck!
Mother Blessing Checklist
You can use this checklist to help organize your Mother Blessing. There is also a printer-friendly PDF checklist that you can print out and check things off as you move along. Good luck and have fun with your Mother Blessing plans!
Initial Planning
Ideally, these should be taken care of at least one – two months in advance of your Mother Blessing. However, if you plan to have a a small Mother Blessing, some of these may be completely unnecessary, especially if it is just for yourself and your partner.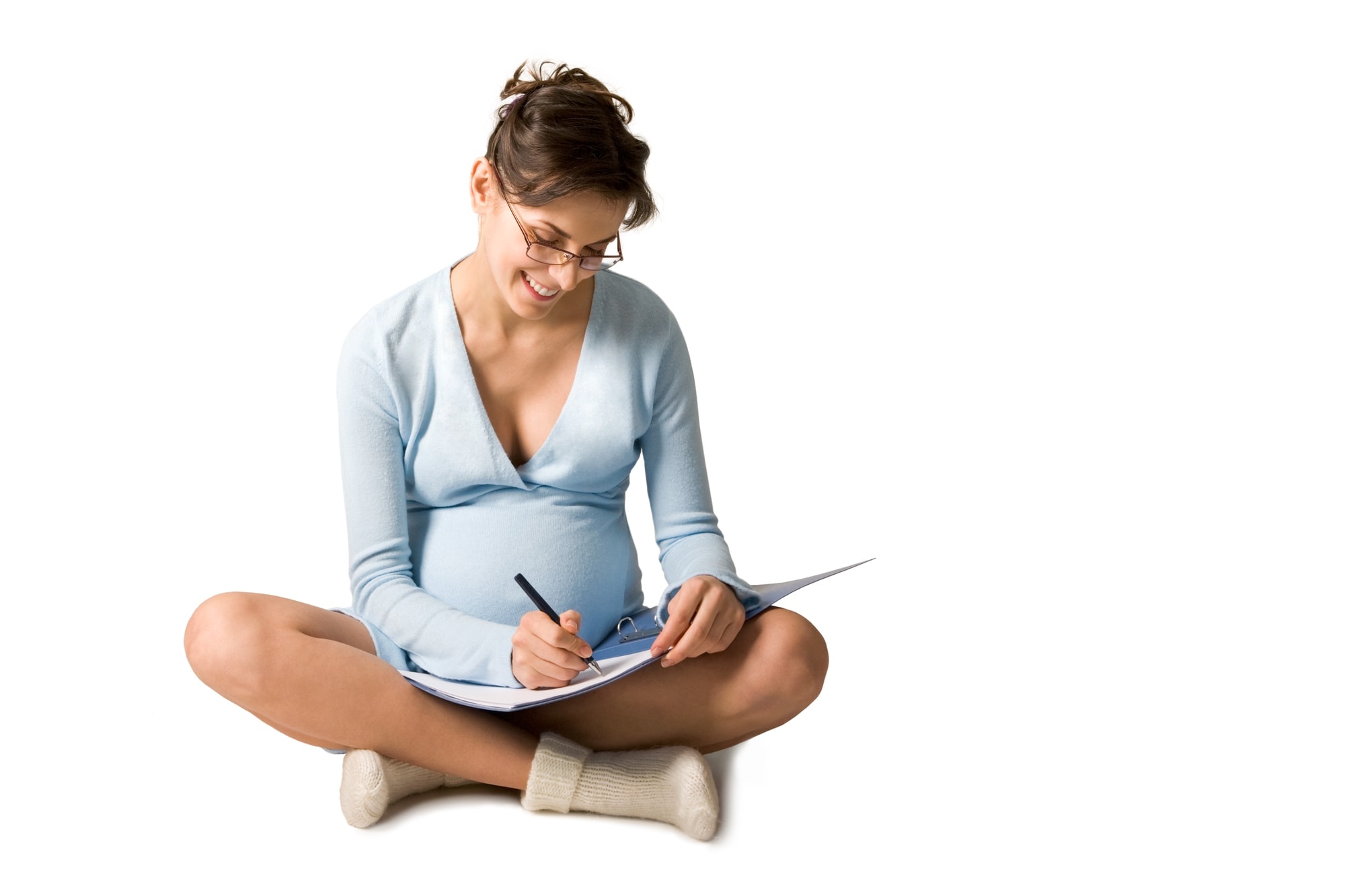 Hosts and co-hosts selected
Date and time selected and verified with host(s) and guest(s) of honor
Location selected and confirmed
Guest list confirmed with host(s) and guests of honor
Guest's addresses collected and verified (if mailing invitations)
Rituals selected with input from expecting parents*
*Note: you need to do this before making up the invitations so that you can advise your guests on what to bring with them and set their expectations for the Mother Blessing
One Month Mark
You should send invitations out about a month ahead of time to give everyone enough time to plan for it, but not so far in advance that they forget about it. Also, since Mother Blessing gifts are supposed to be handmade, one month will give people enough time to make something.
Invitations printed
Invitations mailed
Ceremony opening and closing written
Accompanying or background music selected
Songs, prayers or chants for ceremony selected
Lyric cards printed for guests, if applicable
Menu (if any) selected with input from expecting parents
Customized soap or candle favors ordered

This is, of course, optional and only needs to be done in advance if you plan to have favors customized

Online supplies ordered

If you plan to order any of your Mother Blessing supplies online, you should make sure there is ample time for items to arrive at your door.
2 Week Mark
Time to start collecting everything together! Delegate as much as possible!
Candles, incense, smudge sticks to set atmosphere gathered and set aside
Supplies for each ritual to be performed gathered

(not including what guests will bring the day of the Mother Blessing)

Make sure you have selected your own bead for the birthing necklace and a gift for the mom!
Adequate chairs/floor pillows for expected number of guests
As guests RSVP, sign them up for bringing items from your menu or ingredients
If you plan to give favors such as a candle or soap, pick some up now

Or delegate to a co-host or guest
Day of your Mother Blessing
As you scurry around to get everything ready, remember that the mood is supposed to be tranquil and peaceful, so stop and take a few deep breaths every now and then!
Get any food ready to be served; prepare any tea or beverages
If you will be eating before the ceremony, set out food ahead of time
Otherwise, keep food set away in refrigerator or counter
Get the room or area where the main part of ceremony will be conducted ready

Arrange chairs and/or floor pillows in a circle
Have all music, note cards, ritual supplies in a handy place
Arrange any fresh flowers or other natural bouquets

Just before guests begin to arrive, set the mood by lowering lights, light candles, fire, incense.
Relax as you greet your guests and enjoy the day!

Mother Blessing Personal Testimonials
Don't just take my word for it! People everywhere are choosing Mother Blessings over baby showers for a variety of reasons.
Vanessa, mother of 3
I chose to have a blessingway because I wanted something more significant and meaningful than a regular baby shower. I had always despised the normal games played at showers of any kind and after having a baby shower during my first pregnancy, I wanted to try something a little different the second time around. When I read about blessingways, I knew that was what I wanted.
The most significant part of my blessingway, was making the birthing necklace. Each guest brought a bead, stone, or small item that could be used as part of the necklace. As each person presented their contribution, they told me why they had chosen their particular bead and concluded with a personal wish for a good birthing experience. The necklace held a tremendous amount of "power", having been infused with all those good birthing vibes. When I went into labor, the first thing I did was to put on my necklace. I concentrated on all the good wishes and thoughts from my friends and family and felt that it did, indeed, impart an overwhelming sense of calm, confidence and positive influence on me. It culminated in a very lovely birth experience.
The birthingway ceremony felt much more special and real to me than a baby shower. The shower felt a little contrived and I felt very out of place trying to have fun playing silly little games like I would expect to see being played at a children's party. The blessingway was much more like a real "ceremony" that had lasting importance and value in my life. It was tailored to me and my likes and dislikes by the people who know me best and I think it touched everyone there as much as it touched me. And everyone had a lot of fun, even without the games!