Expecting a baby is one of the most exciting times in a person's life. From the moment that test turns positive, there is so many fun, joyful, exciting things to learn about and plan for.
If you're early in your pregnancy, giving birth might seem like a distant dream — but it's never too early to plan for the big day! While you might not write up your birth plan for a few more months, one thing to consider is whether or not you want to hire a doula to help through your labor, delivery, and recovery.
When it comes to hiring a doula, there are naturally a lot of questions that come up: how much does a doula cost, and what can I expect when hiring a doula?
In this article, you will learn what a doula does, how much a doula costs on average, the benefits of hiring a doula, and so much more.
What Is A Doula?
The term "doula" comes from ancient Greek. It means "a woman who serves," and that is essentially what a doula does. A doula is a person who supports an expectant mom through her pregnancy and delivery. Doulas are not trained medical professionals, rather they serve as companions trained to provide emotional and physical support.
Labor and delivery is an exciting time, but it can also be hard for a mom to advocate for herself — especially if it's her first time giving birth. A doula can help the mom-to-be advocate to her healthcare professionals to ensure her birth goes as according to plan as possible. For example, if mom doesn't want an epidural, her doula can help support her as much as possible to help reach her goal of a medication-free birth. Doulas can help massage mom's lower back through contractions, get cold rags for her forehead, and act as a cheerleader while mom is delivering her baby.
Is There A Difference Between A Midwife And A Doula?
The difference between a midwife and a doula is medical training. Midwives are medically trained to handle the delivery of a baby, while doulas are trained to focus on the physical, mental, and emotional needs of the mother.
An expectant mother will visit her midwife throughout her pregnancy for medical monitoring: fetal heart checks, ultrasounds, measurements, and all the other checks that a pregnant woman might undergo. When it comes time to give birth, a midwife handles all of the medical aspects of ensuring safe delivery and healthy baby.
While mom-to-be may also meet frequently with her doula during pregnancy, their visits won't be of a medical nature but of an emotional/support-based nature. A mom-to-be can rely on her doula for emotional advice, support, and encouragement.
Doulas tend to have non-legal certifications, while midwives hold state licenses to practice.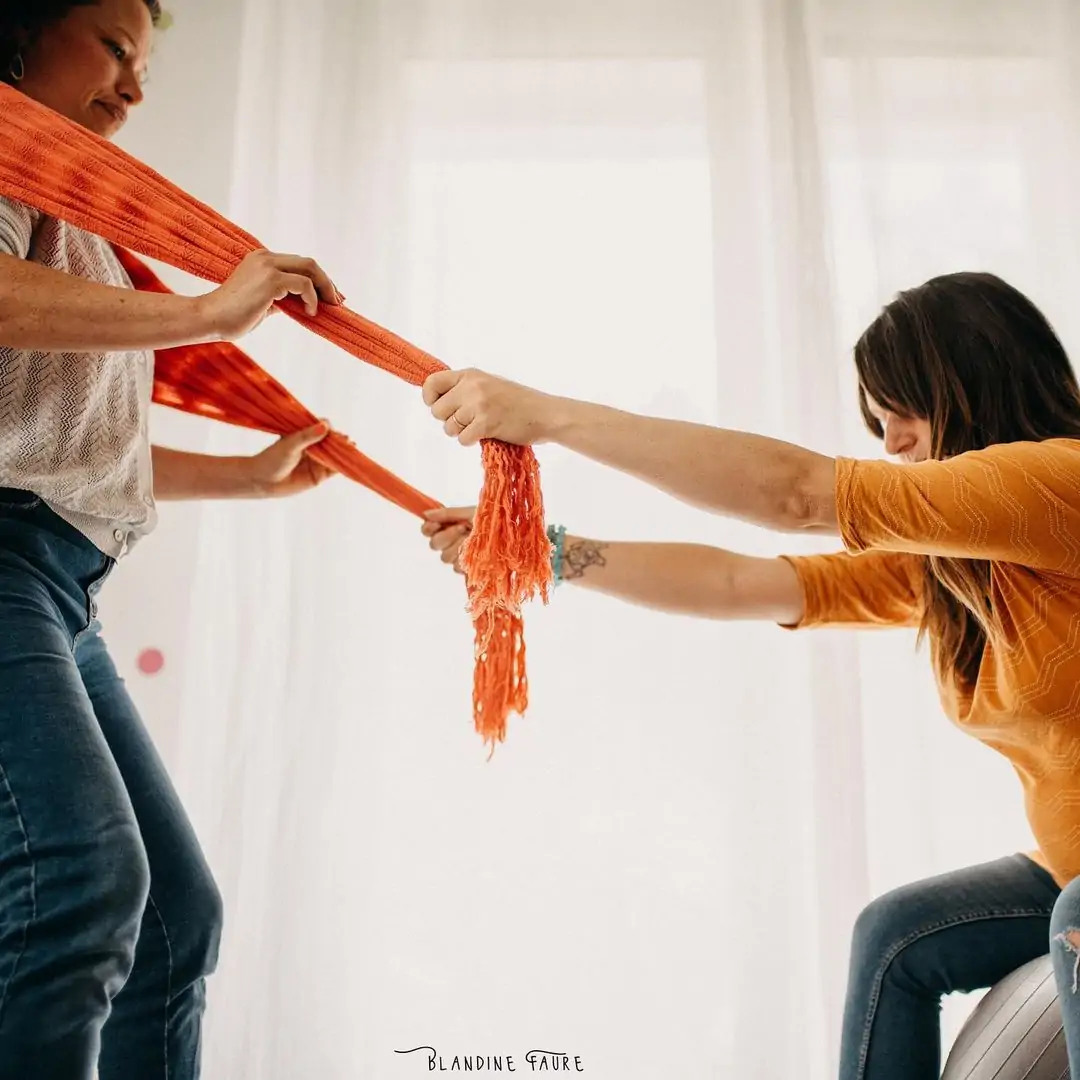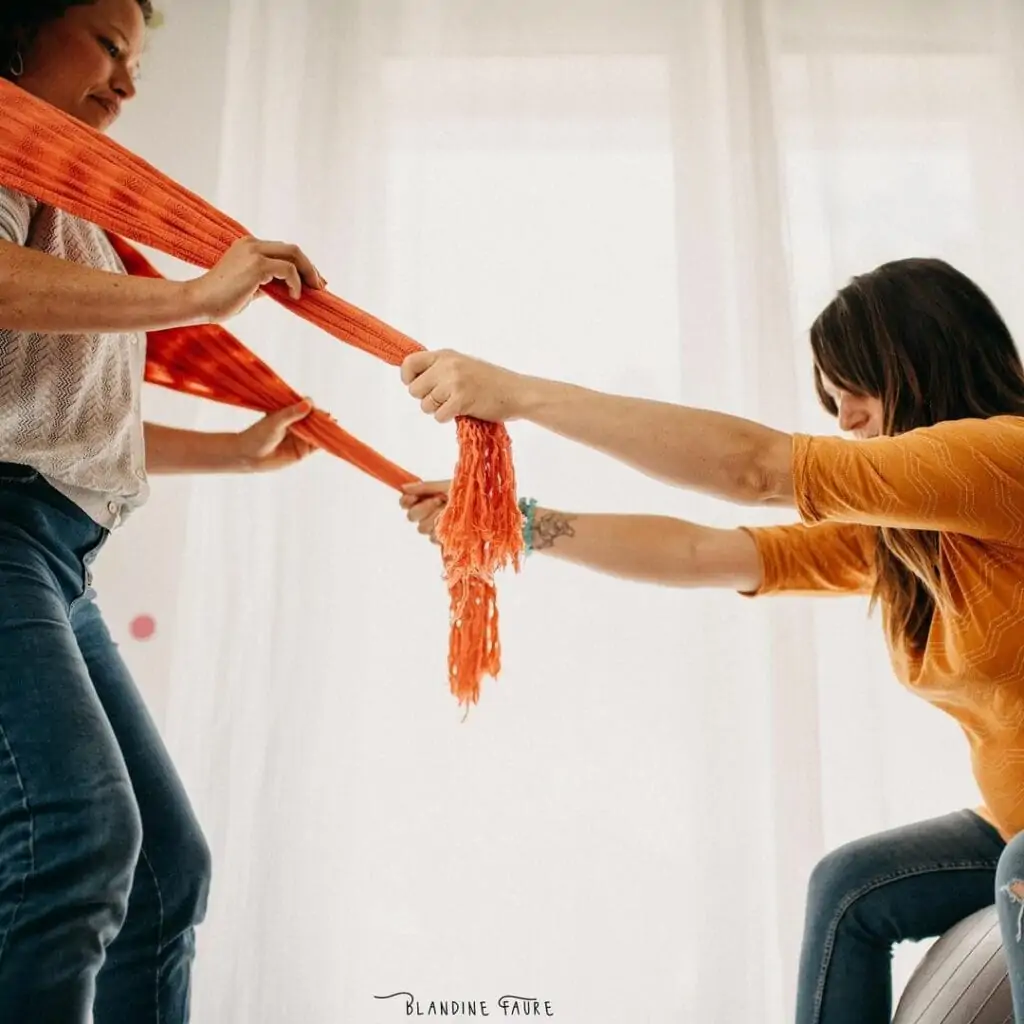 Throw a Virtual Baby Shower so Everyone

Can Celebrate!

• Free Trial – 7 Day Refund for any reason
• Only 1 Minute Setup!
• 40+ Custom Themes & Matching Invites
• Use Any Online Registry
• Send Unlimited Invites and Updates
• Baby Shower Games with Scoreboards, Give Prizes!

Build Your Shower
---
Do Doulas Require Certifications?
While a doula is not required by law to have certification, most reputable birth doulas obtain certification by undergoing several hours of training. DONA is considered top-of-the-line for doula training and certification and is amongst the most trusted doula organizations in the United States. Doula certification is an extra step that an aspiring doula can take to show their dedication to their profession and desire to continually learn and hone their skills.
Does A Doula's Experience And Skill Level Decide The Cost?
There are several things that factor into a doula's salary. The cost of living in your area is the biggest factor that determines the cost of a doula, but doulas also charge based on their experience and skill. A more experienced doula with more training or certifications will charge a higher rate than a doula who is just starting out.
How Much Does A Doula Cost?
The cost of hiring a doula varies, but on average, expectant parents can expect to pay anywhere between $800–$2,500 for doula services. If you live in a metropolitan area with a high cost of living, you can expect to pay a higher price for doula services than you would if you lived in a more suburban or rural part of the country. For example, a birth doula in New York or Los Angeles typically charges anywhere between $1,600–$2,000.
There are some doulas who will negotiate their fees, especially doulas who are new to the field and looking to gain experience. A doula-in-training typically seeks the experience of attending to an expectant mother and will often charge a much lower price. In some cases, a doula-in-training may even offer services for free, simply to gain experience. 
Since a doula is not considered medically necessary, doula services are almost always paid out-of-pocket. It's a good idea to begin planning for a doula as early in your pregnancy as possible so you can start setting money aside to pay for their services (check out our list of the best pregnancy apps here). Some doulas require payment up-front, while others accept payment plans. Make sure to ask the doulas you interview about their payment policies so you know what to expect.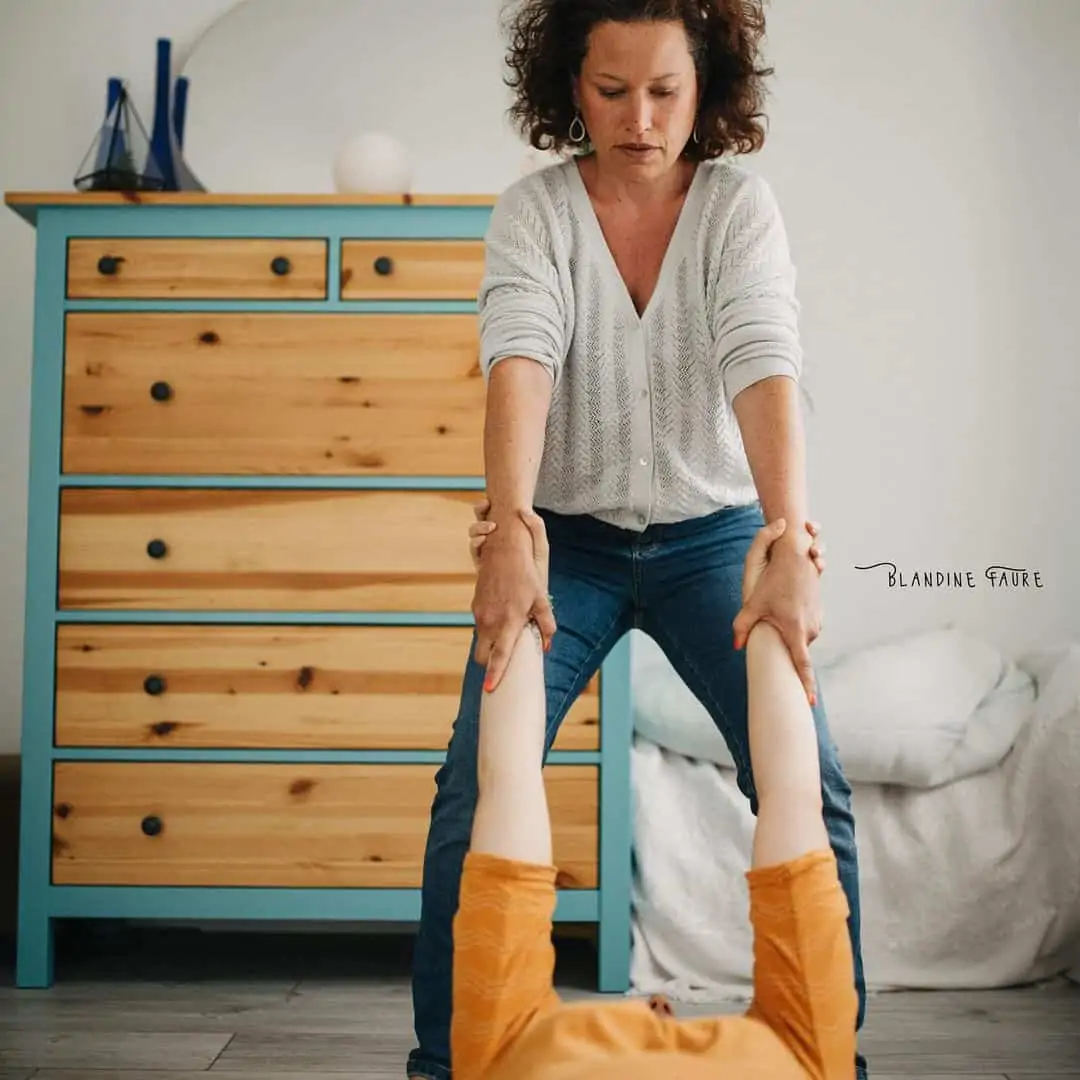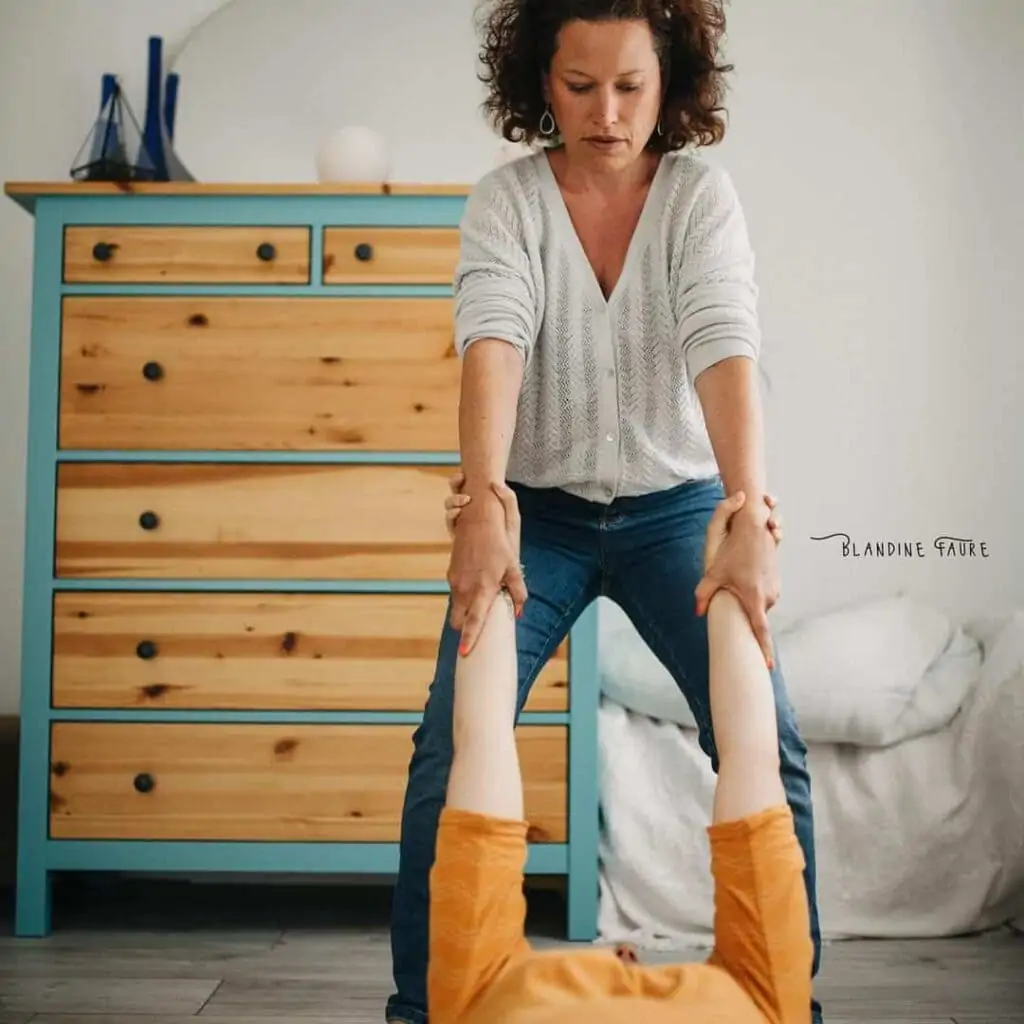 What Does That Money Pay For?
While doula services can come with a bit of sticker shock, there are a lot of things your money goes towards. Here is what goes into a doula's fee:
Education
It can cost over $1,000 to become a certified doula. Even when the initial certification is achieved, DONA requires re-certification every three years. This re-certification is required for doulas to show that they are continuing their education and staying current with evidence-based practices and information.
Doulas must take continuing education courses throughout the three years between re-certification. All of this costs money, a doula's fee is usually calculated with these continuous expenses in mind.
Child Care
A doula may have one or several children of their own. Since doulas tend to work in a freelance/independent contractor capacity, they may not have regular childcare. Your doula may need to pay someone to care for their children while at prenatal appointments, consultations, or during the birth.
Business Costs
Just like any other business owner, doulas may need materials to help run and promote their business. Doulas need things like business cards, online marketing, website fees, software, accounting services, etc. These things can all factor into a doula's fee.
Birth-Related Items
Many doulas provide support items during their clients' labor and delivery at their own expense. Doula fees can be used toward the purchase of birthing balls, massage tools, birth scarves, massage oils, hot packs, peanut balls, and other items typically used to help support a laboring mother.
"Understudy" Doulas
Babies tend to come on their own time regardless of our plans! While your doula may have every intention of attending your birth, sometimes circumstances prevent them from being there.
If you go into labor early, your doula may be attending another birth — or there might be an instance where your doula is ill and unable to attend yours. Many doulas reserve a portion of their fee for a "back-up" doula that can attend a client's birth in the unlikely event that they cannot be present themselves.
In addition to these tangible things, a doula's time is valuable and they take this into consideration when calculating their fees. Doulas often work long, random hours. Being a doula is both physically and emotionally tiring, and their work often takes them away from their families for significant periods of time.
What To Expect From A Doula
Now that you know the average cost of a doula, let's talk about what you can expect from yours. Services will vary from doula to doula, so it's important to thoroughly research doulas in your area. In general, you can expect doula services to include the following things.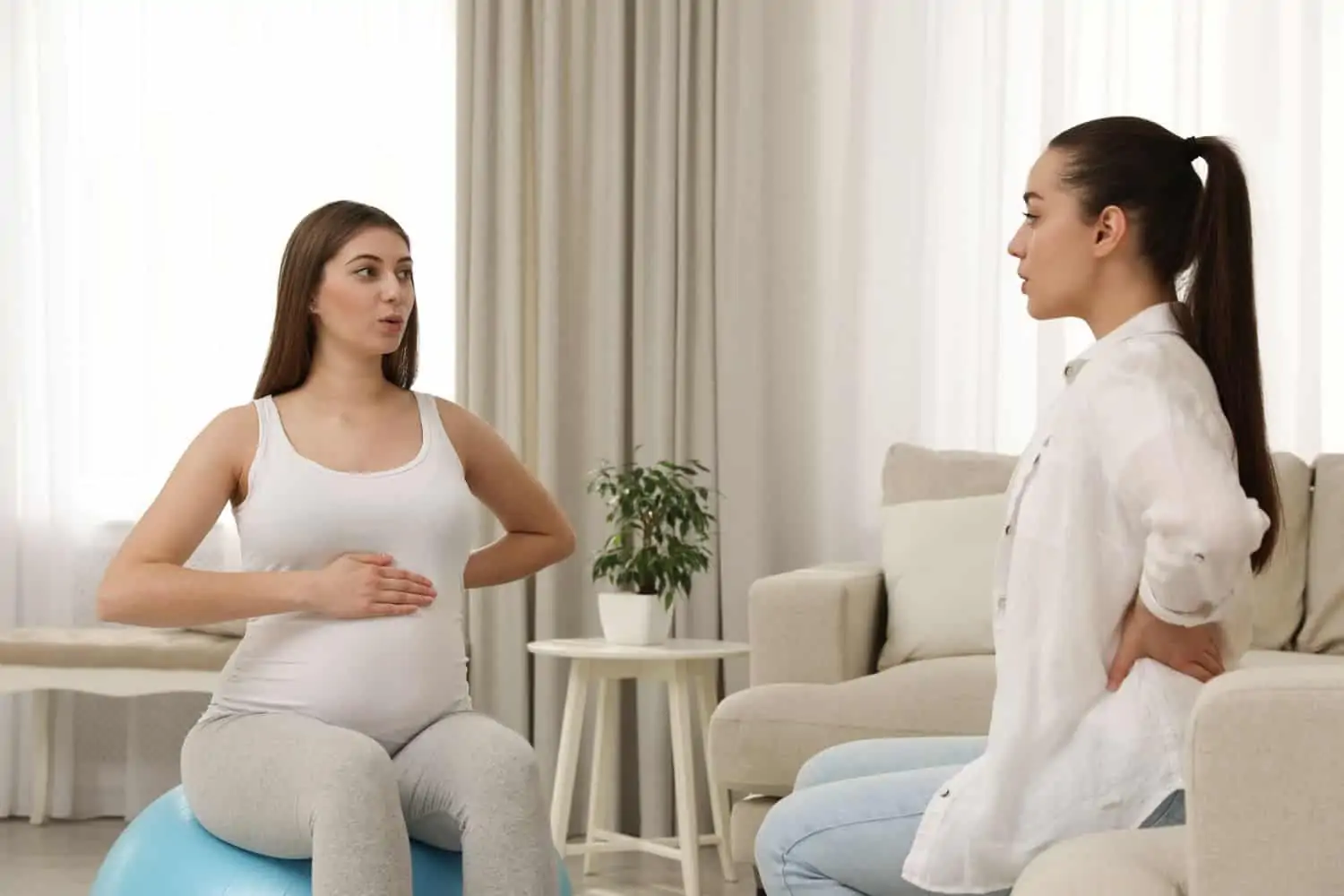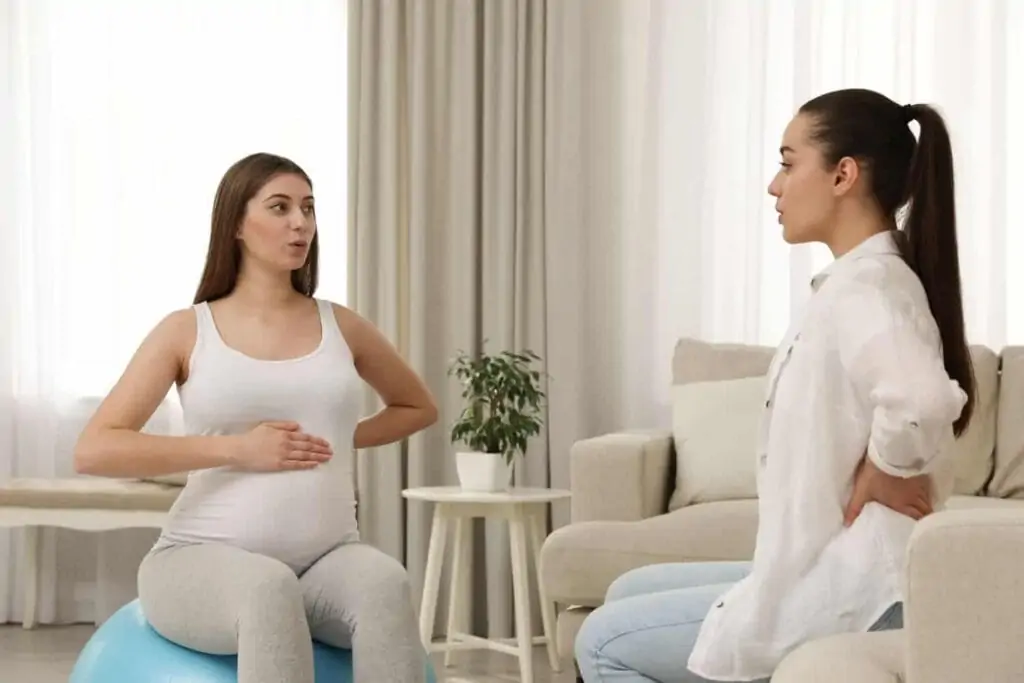 Consultation
Doulas usually do not charge for an initial consultation or interview. A doula will want to make sure you are both a great fit for one another! Doulas will usually meet for consultations in whatever way is convenient for both of you, whether it be in-person, via phone, over e-mail, or even on Zoom.
Home Visits
An experienced doula should visit your home often throughout your pregnancy. This will help you build a rapport and a strong sense of trust. It also provides time for your doula to get your health history, as well as any relevant information about previous pregnancies. A doula can also help you create a birth plan. Many doulas will also begin teaching you relaxation and breathing techniques.
Obstetrician or Midwife Visit
Since your doula will be an important part of your birth experience, it's important that they meet your medical team. Your doula will accompany you to at least one prenatal appointment to meet your obstetrician or midwife.
All healthcare providers differ slightly, so this is a good opportunity for your doula to get familiar with their policies and common practices. This will better equip your doula to support you to the best of their ability when you are in labor.
Labor Support
Your doula's big day comes when you go into labor. Your doula will provide support during early labor at home. If you aren't having a homebirth, they will accompany you to your birthing location and continue their support there. They'll give both emotional and physical support, helping you remember any techniques they taught you and providing support tools you may need like massages, birthing balls, or birthing scarves, for example..
After you give birth, your doula will also provide early breastfeeding support and help encourage bonding between you and your baby.
Postpartum Visits
While ongoing postpartum doula services aren't typically included in a birth doula's fee (read more below), most doulas will provide at least one postpartum visit. During this visit, they will review your emotional well-being and provide any support they can. This often comes in the form of breastfeeding support, emotional support, or even help performing small errands or chores.
What Are The Benefits Of Having A Doula
While doula services can come with a bit of sticker shock (especially since they aren't covered by insurance), there are many benefits to hiring a doula. In addition to a doula providing invaluable support both emotionally and physically, there are many compelling data-based benefits to hiring a doula. (Statistics provided by Evidence Based Birth based on a 2017 Cochrane review.)
People who had continuous labor support from a doula (someone who was not a staff member at the hospital and was not a part of their social network) experienced:
A 25% decrease in Cesarean births
An 8% increase in spontaneous (non-induced) vaginal birth
A 10% decrease in the use of narcotic pain relief
An average labor length decrease of 41 minutes
A 38% decrease in the baby having a low five minute Apgar score
A 31% decrease in birth experience dissatisfaction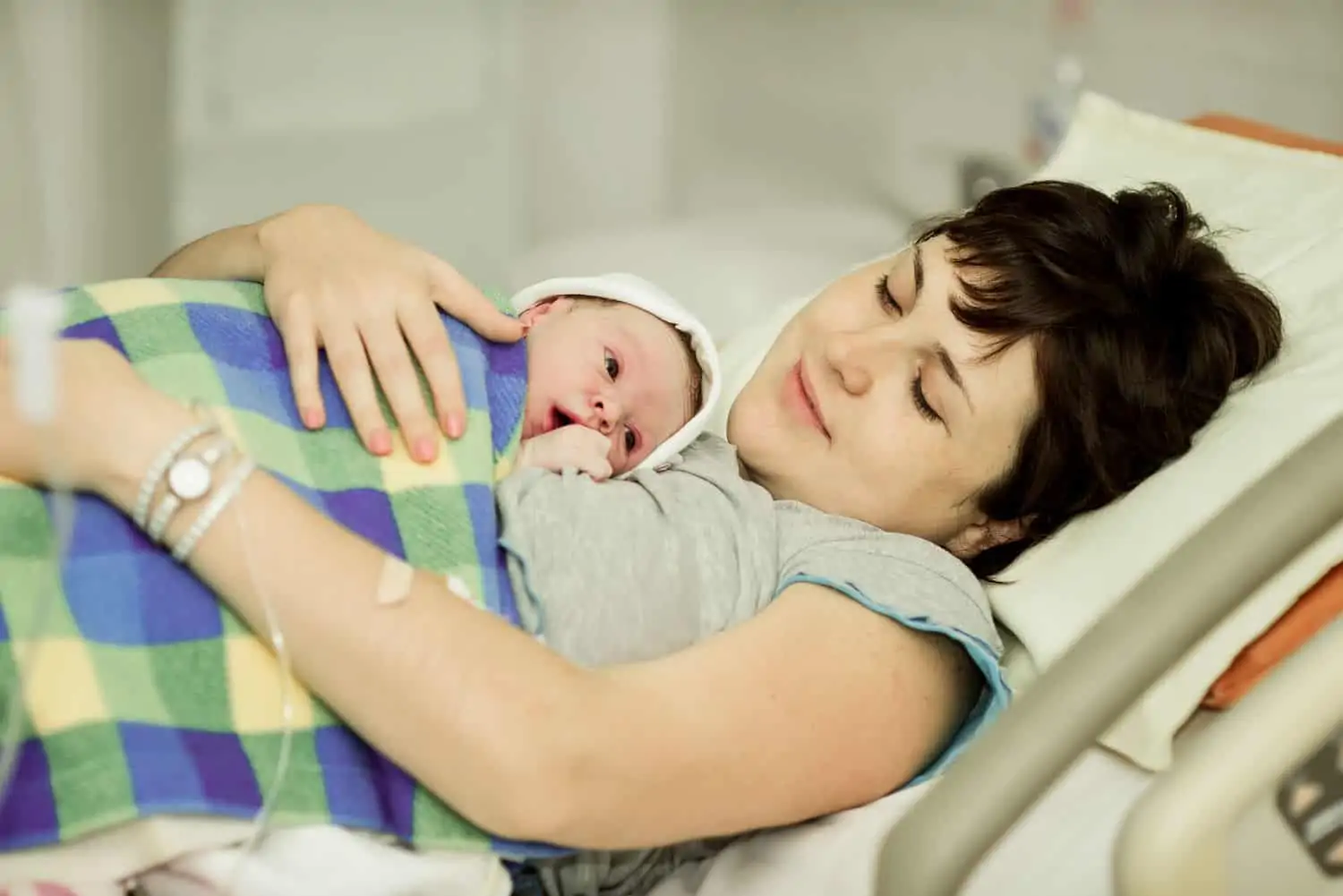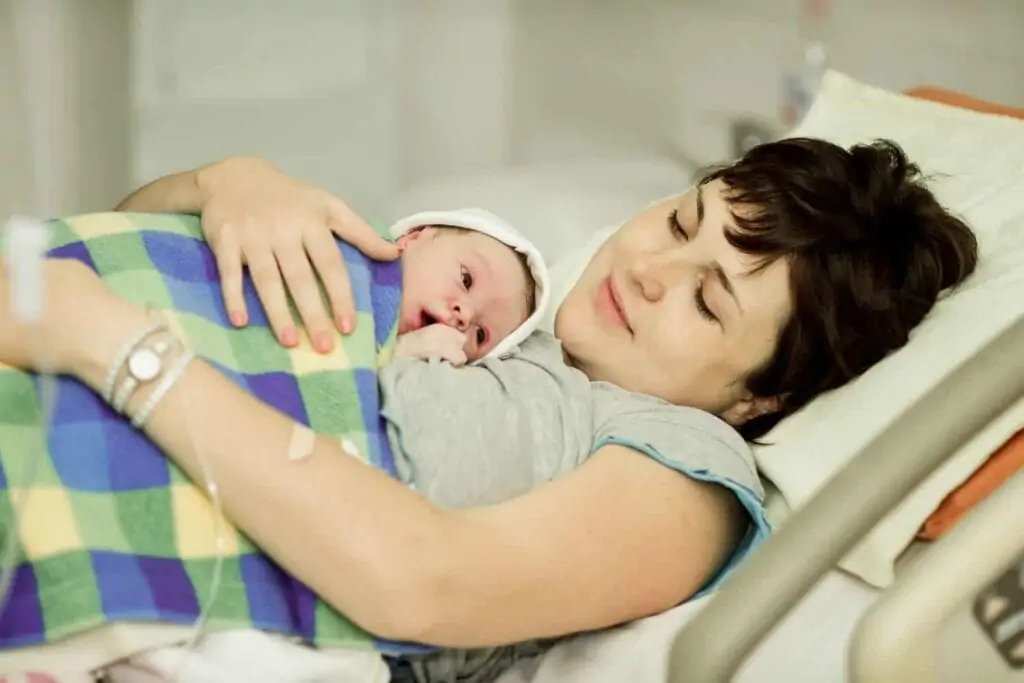 Do I Need A Postpartum Doula?
As mentioned above, most doulas will include at least one postpartum visit in their list of services — but expecting mothers may want to consider extending their doula's services to postpartum care, or hiring a separate doula who specializes in postpartum care.
After giving birth, many moms find themselves overwhelmed and in need of more support than their partners can give. A postpartum doula can help make the transition from pregnancy to postpartum life smoother and less stressful. There are many cases in which a postpartum doula can help:
Mental health reasons, such as a history of depression or, specifically postpartum depression or anxiety
Excess stress in your life (such as a recent relocation, spouse with a new/demanding job, family stress, etc.)
A small, or no, support network
Difficulty breastfeeding
Multiple babies or a baby with special needs
The first month postpartum is often referred to as "the fourth trimester" and it can be incredibly demanding on a new mother. They say it takes a village to raise a child, and hiring a postpartum village to strengthen your village can help ease your stress and make that "fourth trimester" more calm and peaceful.
Find A Doula Online
So you've read all about doulas and you're interested in finding one. Where to begin? Here is a list of resources on where and how to find a doula online:
Doulas: An Invaluable Resource For Pregnancy And Postpartum Support
It's important for expectant moms to get as much love and support as possible. Having partner support, as well as support from friends and family is wonderful, but it's never a bad idea to add another member to the team.
A doula will help soothe any anxieties, answer questions, and help support both mom and dad during one of the most exciting times of their lives. While the out-of-pocket cost of a doula can be tough to swing, with a little planning, it's very doable — and we think you'll find that your doula provides a priceless service to you and your family.