Collin Parsons is a DONA-certified labor support doula based in Charlotte, NC., who's helped over 250 expecting moms deliver their babies. We're pleased to interview Collin about everything doula-related and, most especially, what to ask when choosing a doula.
Chances are you've heard of a doula…but perhaps you're unsure of what exactly a doula does? A list of common questions to ask doula include:
Does a doula help with labor?
Is a doula a birthing coach?
Is a doula the same as a midwife?
Do I need a doula throughout my pregnancy?
How can a doula help me before, during, and after my pregnancy?
Should I really consider hiring a doula?
At WebBabyShower, we focus on providing an amazing online baby shower experience for families all across the world. As a doula, Collin's focus is on helping individual families to have the best possible birth experience. There are many decisions leading up to, and after, the birth of a new baby; partnering with a doula is one important consideration.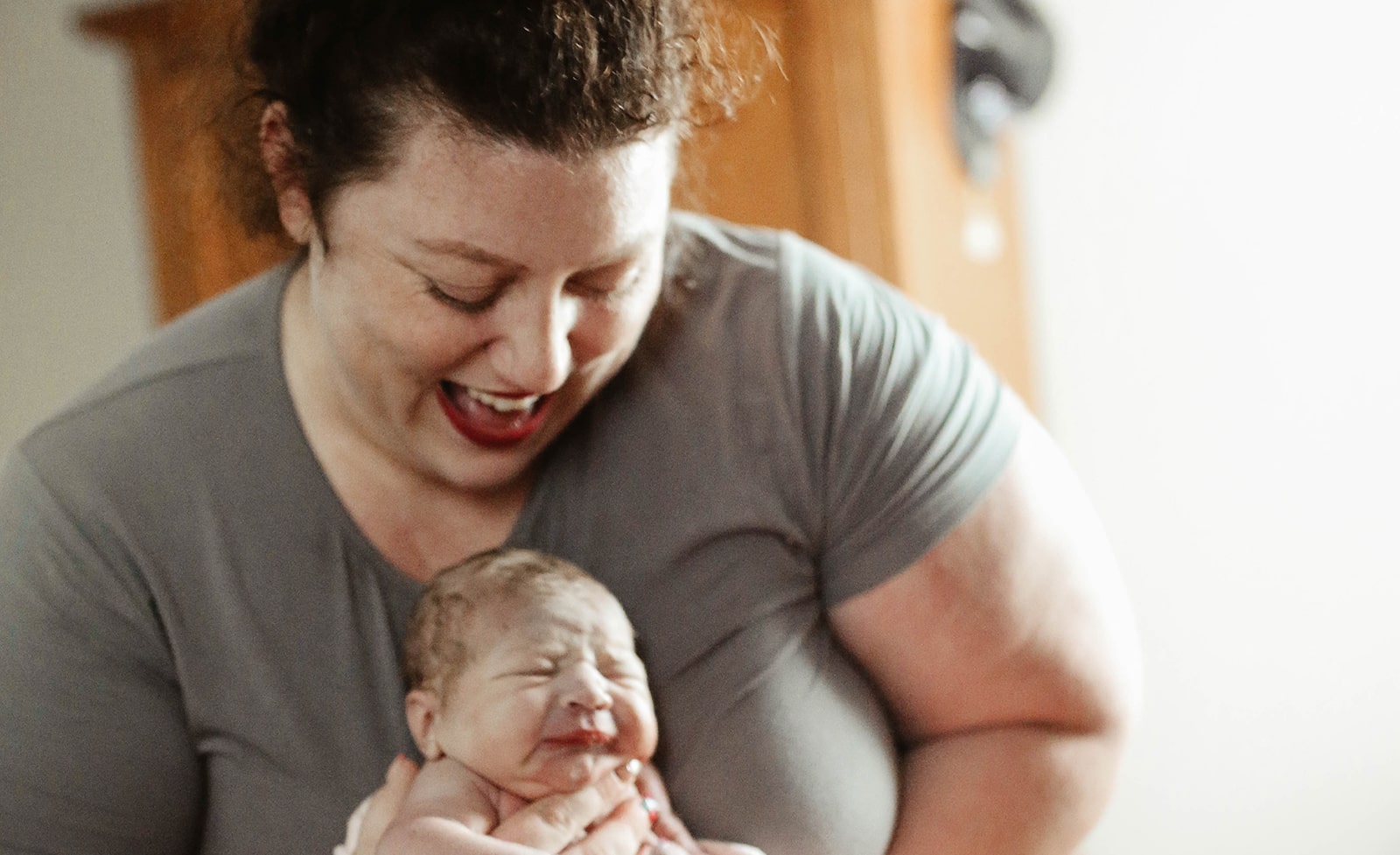 Throw a Virtual Baby Shower so Everyone

Can Celebrate!

• Free Trial – 7 Day Refund for any reason
• Only 1 Minute Setup!
• 40+ Custom Themes & Matching Invites
• Use Any Online Registry
• Send Unlimited Invites and Updates
• Baby Shower Games with Scoreboards, Give Prizes!

Build Your Shower
---
What is a doula?
The word "doula" is a derivative of a Greek word essentially translating to "a woman who serves." Doulas are women (or individuals) trained to provide emotional and practical support to birthing persons and their families throughout the process of labor and childbirth. There are also postpartum doulas who extend care after birth, supporting such pressing needs such as breastfeeding or sleep-training, for the birthing person and their family.
Doulas can provide an important element of support for birthing persons and their families. Consider that doctors, midwives, and nurses only have so much time to devote to a birthing person, as they are simultaneously attending to others. Further, medical professionals need to hold a clinical distance during the birthing process in order to maintain a clear outlook over any unfolding situation. Doulas fill a special and specific role within the birthing process.
Doulas have gained popularity the world over during the last few decades as studies have shown that the presence of a doula reduces the need for medical intervention during labor. Further, with the support of a doula, birthing persons experience a higher rate of success with breastfeeding in the days and weeks following the birth.
As partners in the birthing journey, the doula and the expectant birthing person discuss all aspects of the birthing person's needs, preferences, expectations, and concerns regarding drugs and medications, labor and delivery, postpartum care, and much more. The doula offers and integrates a wide variety of emotional support and comfort techniques as needed by the birthing person. While doulas do not offer medical advice, care, or clinical determinations, they help develop a birthing plan and provide additional support in childbirth training, lactation, and even hypnotherapy.
Doulas are privately hired by birthing person and their families. This partnership is generally developed in the 2nd or 3rd trimester, but can begin both earlier, or even closer, to the birth of the baby. Most doulas receive their certifications from organizations such as DONA INTERNATIONAL and the CHILDBIRTH AND POSTPARTUM PROFESSIONAL ASSOCIATION (CAPPA).
NUMEROUS STUDIES have reported that birthing persons who receive the support of a doula are more likely to have a spontaneous vaginal birth than those who do not receive that support. Doula-assisted labors are also known to be shorter with less need for pain medications or medical intervention. Overall, birthing persons who have a doula at their side also tend to report a more satisfying birth experience.
Meet Collin Parsons, Doula Extraordinaire. Her Passion for her Work is Infectious!
"I think a doula is absolutely necessary for every birthing person," expressed Collin Parsons, 30, DONA-certified labor support doula based in Charlotte, NC. Collin received her initial training and certification from DONA International in 2015, and was recertified through Pro-Doula in January of 2021. Over the past five years, Collin has worked with more than 250 clients.
The doula profession came rather instinctually to Collin. "I was always obsessed with pregnancy," she emphasized. "I have a younger brother and sister who are twins, as well as an older brother. I thought my parents were having twins just for me. I was almost six. That was my gig, I thought. I actually went to all of the medical appointments and sonograms with my mom."
Collin noted that her mom was of advanced maternal age at the time and weighed only 105 pounds, soaking wet, a high-risk pregnancy and known for previous early labors, she was ordered to bed rest at just four months along.
"I was her doula then," Collin proudly recalled. "I rubbed her feet and put lotion on her belly."
Once they were born, however, her focus changed a little. Those babies were Collin's babies!
"I did practically everything for them. If I was awake, I'd do all the diaper changes," she said.
"I still call them my babies to this day. They could not be more different. Multiples are one of my specialties, too. When I look back at my life, everything points to what I am doing now."
With her academic background in psychology and women's studies, the nature-versus-nurture debate has always been of special interest to Collin. She's also an infant feeding specialist, having passed her infant feeding training and certification in March of 2021.
"This is definitely heart-work and it gives you an opportunity to really get to know people," reflected Collin. "It is a profession that needs to be valued."
While Collin indicated someone can hire a doula at any point during a pregnancy, even just days before the birth, it does facilitate the relationship if one is hired early on.
"This really gives you time to get to know things about the birthing person and their family, such as their mannerisms, the tone of their voice when nervous, happy or focused, and overall, just their general ideas and preferences about the entire journey and process. Because birth is sometimes out-of-our control, the knowledge a doula has can really help the birthing person receive what they need during the experience."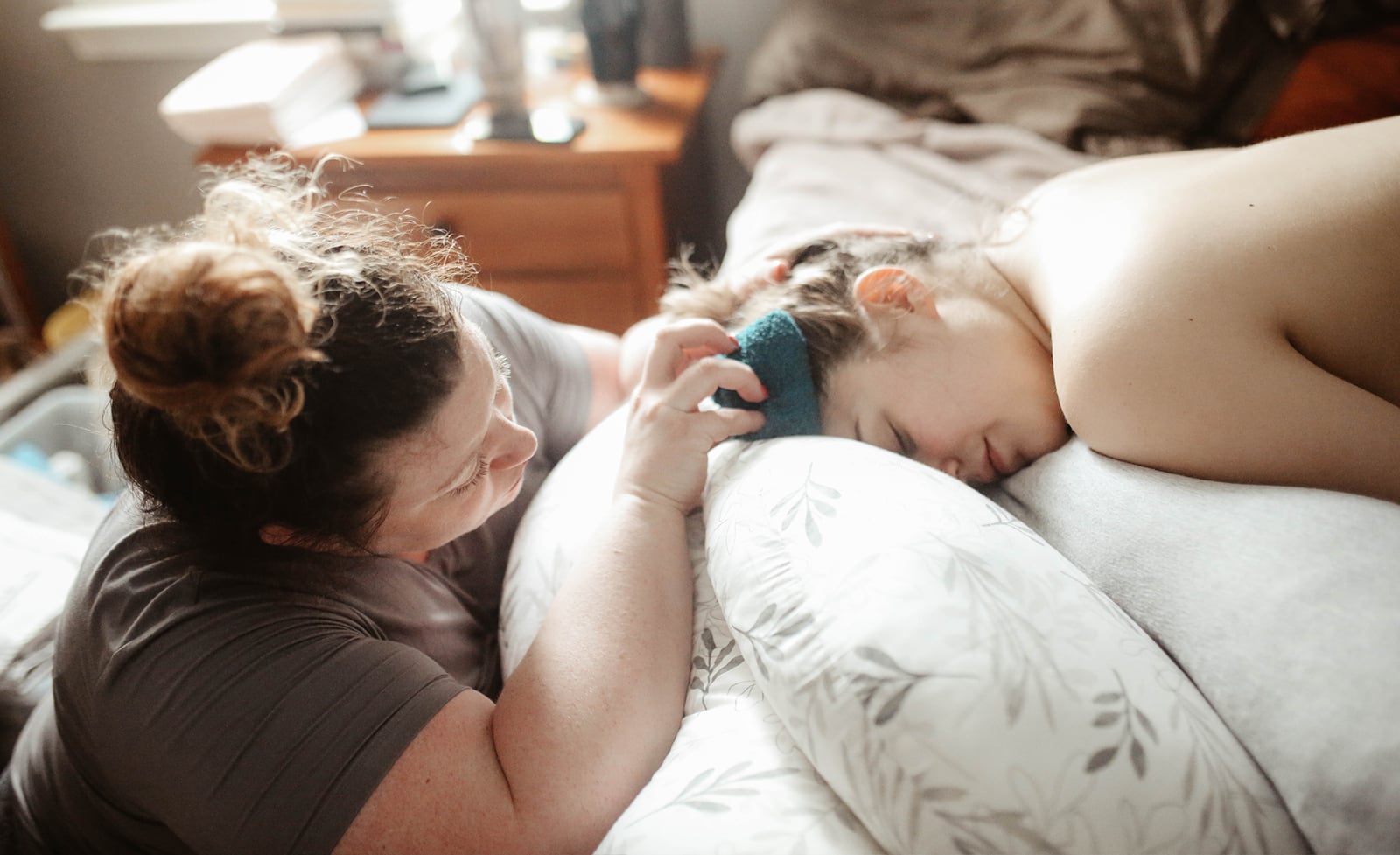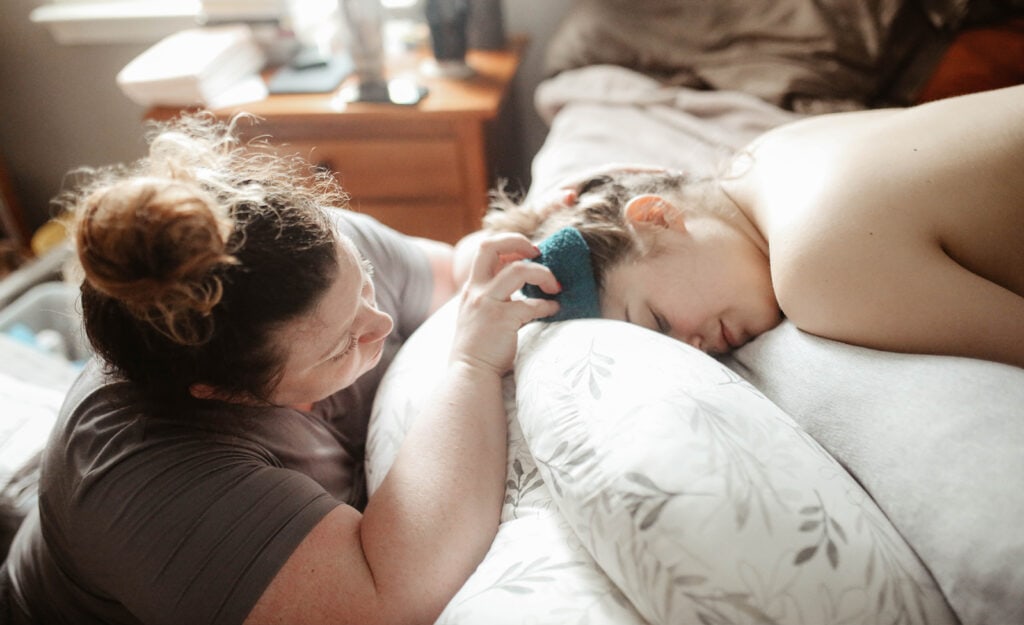 Things to Consider Before Hiring a Doula
Collin is passionate about the supporting role she plays in the birthing person's journey.
"Babies outgrow strollers and car seats but their parents never outgrow the birth experience," she emphasized. "It can affect the fiber of your relationship with the baby, spouse, partner, etc. I think we have done society a disservice without promoting this form of support more."
With her years of experience as a doula, Collin readily answers some questions and concerns to share with the clients of WebBabyShower:
When should I hire a doula?
"Many clients hire early on in conception or even during fertility treatments. I work all the way from trying-to-conceive to post-partum. Others may call only four weeks before delivery."
There is no right or wrong; it all stems from the kind of support a birthing person and their family needs.
"I go on-call from the day we sign the contract and am available to talk and text to the partners involved. Some doulas are only on call two weeks before the due date. When interviewing a doula, be sure to ask what the communication looks like and what that doula's birth philosophy is.
Don't be afraid to ask weird questions to gain more insight about the doula's personality, such as 'if you were on an island, what three things would you bring with you?'" noted Collin.
Inquire of others who have used a doula to obtain referrals and determine what their experience was like. That provides some of the best feedback you can get.
Do doulas help with breastfeeding?
As a trained and certified infant feeding specialist, Collin is particularly firm about supporting this part of the journey.
"I finished my infant feeding training certification in March of this year," she said. "It's important for the birthing person to realize that not everyone can breastfeed, or easily breastfeed. Some people may have hormonal disorders; some may have augmentation issues, and some have had mastectomies. People need permission to feed their baby however they can, as long as the baby is healthy and happy. Being present with your child is what matters."
Will a doula offer her opinion about my birth plan?
"My opinion doesn't matter," expressed Collin. "However, my client's opinion does. How you want to birth your baby is up to you and I'll support that. I deal with some clients who have anxiety disorders or perhaps they are first-time parents or parents that have gone through fertility treatments (which happens to be one of my favorite things to help with.)"
Collin views birth as a magical, playful, and empowering time, and that is her approach to her clients. She does understand that with parents going through fertility treatments, there is a highly medicalized component in the arena…but that doesn't mean they can't have joy.
"They have worked so hard to have this chance, that I don't want to rob them of the birth, pregnancy, and postpartum experience."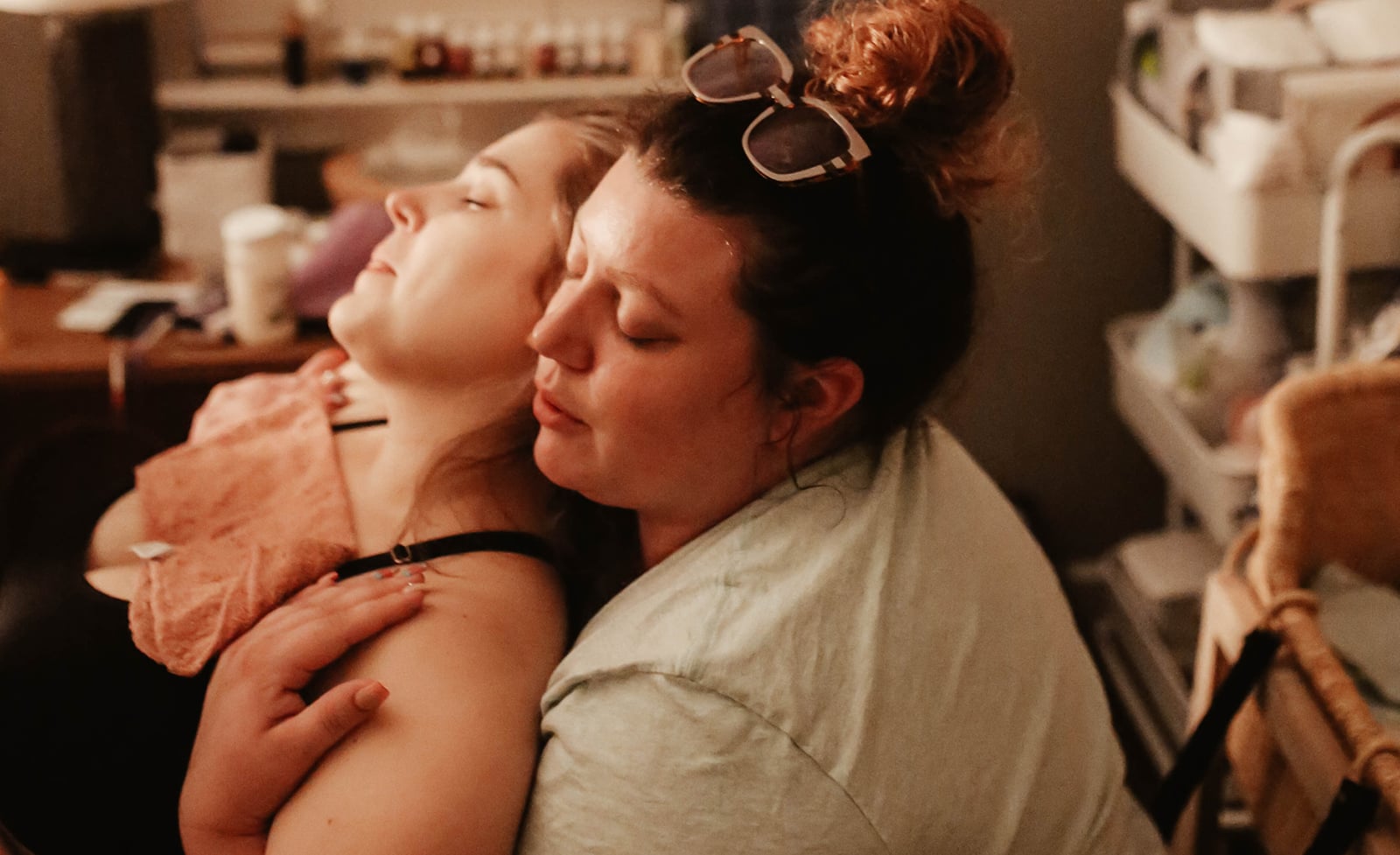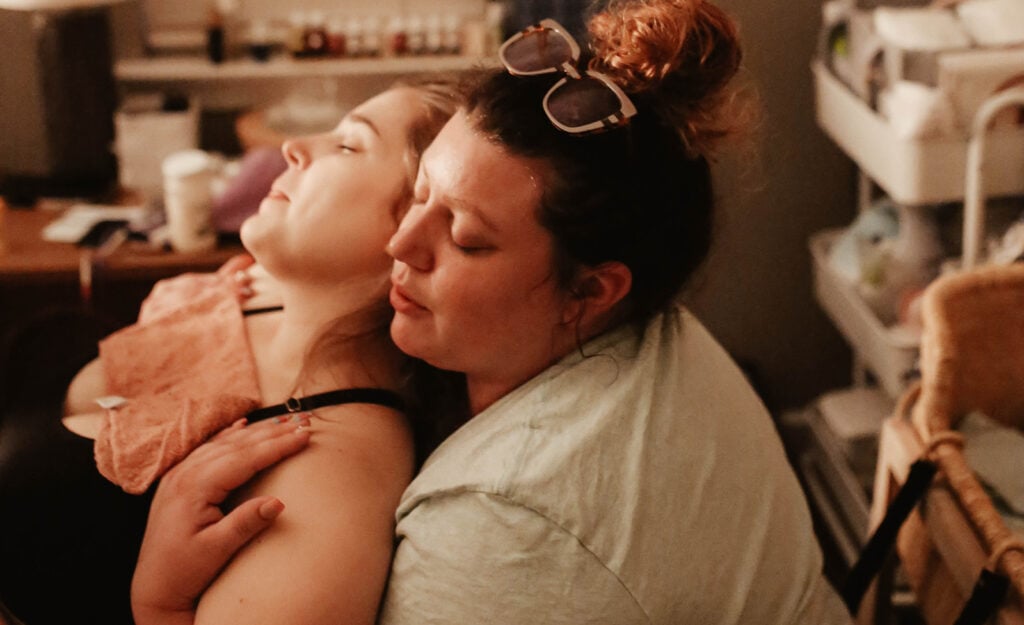 What questions should I ask when interviewing a doula?
Collin encourages everyone considering hiring a doula to simply Google: "Top ten questions to ask a doula before hiring one." She also recommends sitting down and visualizing the experience you would wish for; whether you have a specific idea or only a vague idea, it will give you something to start from.
"Be sure to ask the doula what the communication between the two of you will look like. Inquire about the doula's birthing philosophy."
Collin also noted the importance of getting feedback from someone who has used a doula.
"I have also had spouses/partners who want to talk to the other spouses and parents," said Collin. "If a couple hires me as a doula, they both receive my support as the doula."
Do doulas provide medical support/advice?
Doulas do not give medical advice or clinical evaluations. However, that does not mean that they are opposed to medicine.
"I am a big believer in medicine as a tool when used appropriately," noted Collin. "I assist and support with medicated and unmedicated births. This is not my baby and not my body. I am not a medical professional, but I am here to support you in all your decisions."
Collin relies on the concept of team focus and will discuss with her clients what the medical provider says, and how she and the client can apply that advice – both emotionally and practically.
"I do proactive care, not reactive," she emphasized. "I am a doula who is not afraid to use the 'C' word. I like to say having a Cesarean is not always probable but it's always possible. I feel I would do my client a disservice in not broaching the things they don't want to talk about."
Collin noted that because of her open and authentic approach, her clients experience less birth trauma and enjoy a more positive birth experience.
"Not all birth preferences go exactly according to plan. However, my job is to simply love and support my clients throughout it all, and sometimes this can also be through tough love."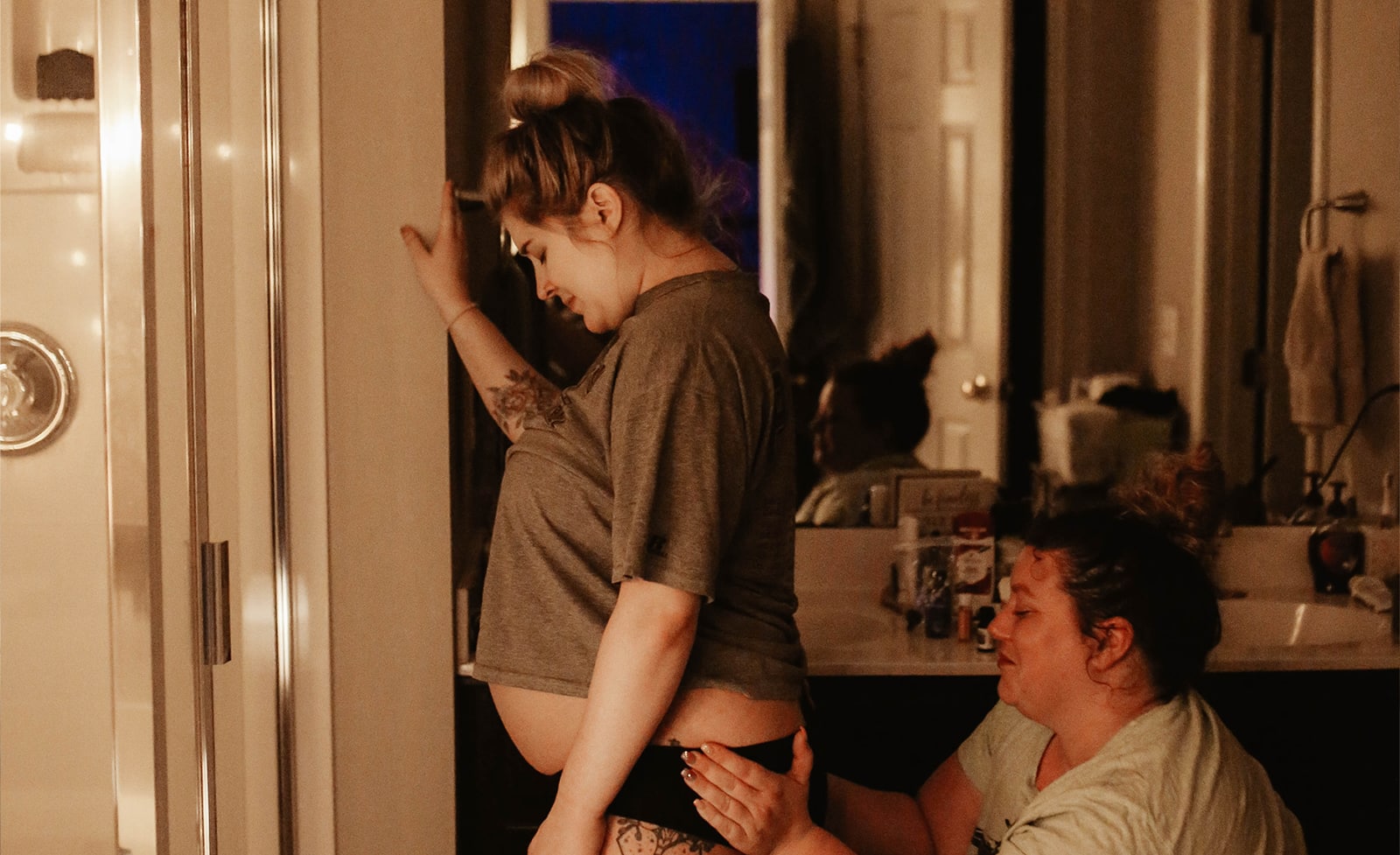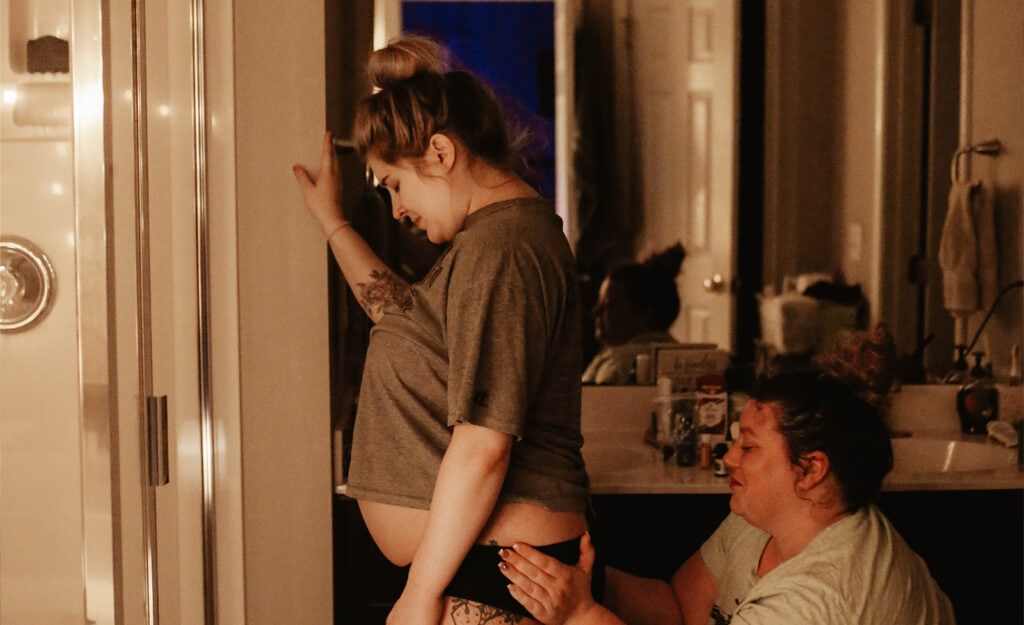 How do I know a doula and I are a good match?
One of the key things Collin suggests you do when hiring a doula is to make sure the interview process goes both ways.
"I encourage other doulas to look at it this way, too, and interview the potential client while the client is interviewing them," indicated Collin.
It's important on both sides of the interview to ask direct questions, such as opinions on politics, vaccinations, types of medical interventions, religion, and more.
"It is possible to be a chameleon but with some specific outlooks. For example, a queer doula may not be a good fit for someone who is anti-LGBTQIA rights or a mainly Spanish-speaking doula may not be a good fit for you, if you don't also speak that language," explained Collin.
"A doula is not just a doula; she can become your best friend during the vital time that you need her. You have to trust your intuition. More times than not you'll feel that personal connection, and if you feel a strong connection, that connection will always surpass any amount of training she has under her belt."
How do you help a client who might be shy or uncomfortable about the experience?
"I let them take the lead," noted Collin. "I really listen to the language they use. If they are uncomfortable with certain terminology, then I switch up the words I use. Protecting everyone's differences is really important to me."
How invested does the doula become in the birth process?
For me, every birth is joyful, and I still cry after each one," admitted Collin. "I doula a little differently, as it is difficult for me to sever relationships at six weeks post-partum. Many of my clients and I stay friends. Cutting the cord from the baby is easy, but cutting that cord from my clients is not easy for me. I still get Christmas cards from my clients and even first day of school photos of some of the kids. It affirms that I was not just meant to do this work; I was born to do it."
Wait! Before You Go…
As with any part of a birth plan, it's important to be well-informed and equipped not only with the right questions but also with useful answers. While we hope we've touched on many of the questions you may have about hiring a doula, there are probably more questions that relate to your specific story and journey.
As Collin indicated, it's perfectly acceptable – and in fact, expected – to ask any doula you are considering as many questions as you like. This will ensure a great match for you both. That partnership is important because it will support one of the most magical, exciting, and remarkable events you will ever experience. No matter what you choose, we at WebBabyShower are excited for this next chapter of your life!
"I have never heard someone say they've regretted having a doula," Collin reflected. "But I have heard some regret not getting one."
For more information on Collin, you can visit her at douladifferently.com.
Wondering how much a Doula might cost? Check out our article on how much does a Doula cost.