So the shower for your first baby is fast approaching! But perhaps you're feeling a little overwhelmed that a large number of excited invitees from every aspect of your life plan on attending. If so, you'll be relieved to know that having more than one baby shower is completely acceptable.
Not only that — 72% of Babylist users reportedly have more than one shower, according to the data, and we see the exact same thing. Typically this entails a baby shower for each side of the family or co-workers.
How to Host an Awesome Virtual Baby Shower Today 🎉
When I announced to friends and family that I was pregnant with my first child, there was no lack of enthusiasm on anyone's part. In fact, several people offered to throw me a baby shower later in my pregnancy: co-workers, relatives, church ladies, and neighbors. Everyone wanted to make me feel special.
I enjoyed the attention, and I began to wonder what kind of help I would receive to prepare my husband and I for this new, exciting chapter in life.
My thoughts also shifted to potential guest lists. Should I cross-invite people, or keep the groups separate so no one would be the wiser as to my bounty of baby showers? What if I decided that more than one shower was too much? I certainly couldn't expect people to attend more than one baby shower, could I? What was the proper etiquette and how could I relax and celebrate without stepping on anyone's toes?
While having multiple baby showers probably raises many questions and concerns, they're actually easy to plan for and enjoy with the right tools at your fingertips.
As the leader in virtual baby showers, WebBabyShower has helped thousands of families celebrate their growing families. With its ready-to-go set-up and countless customization options, you or your loved ones can easily plan multiple baby showers with multiple themes and invitations.
Your go-to solution for all of your baby shower needs, WebBabyShower will have you saying "yes" to multiple baby showers!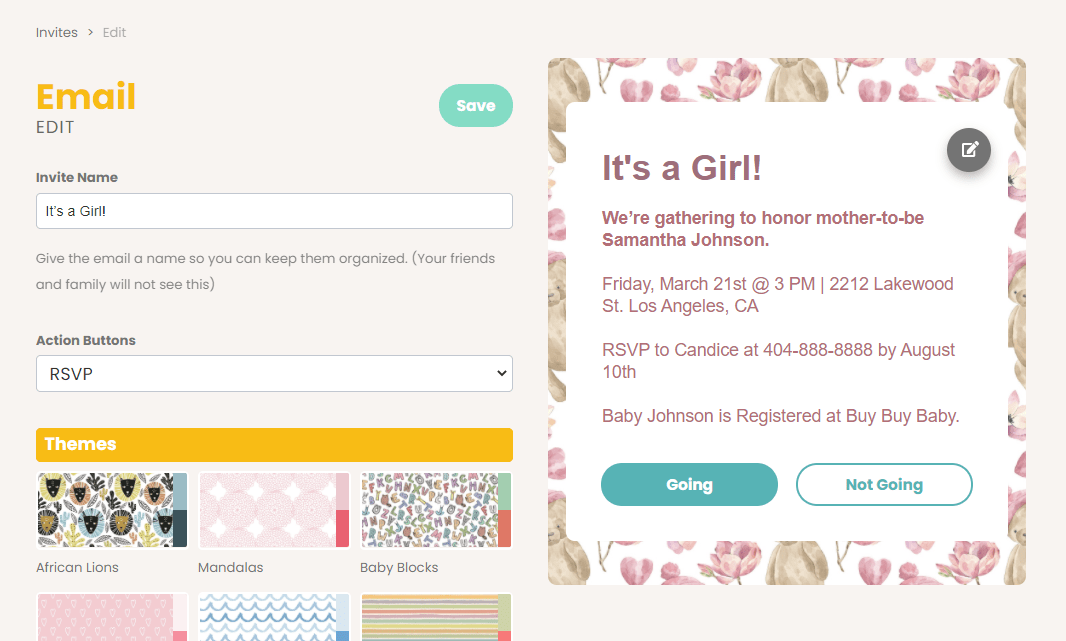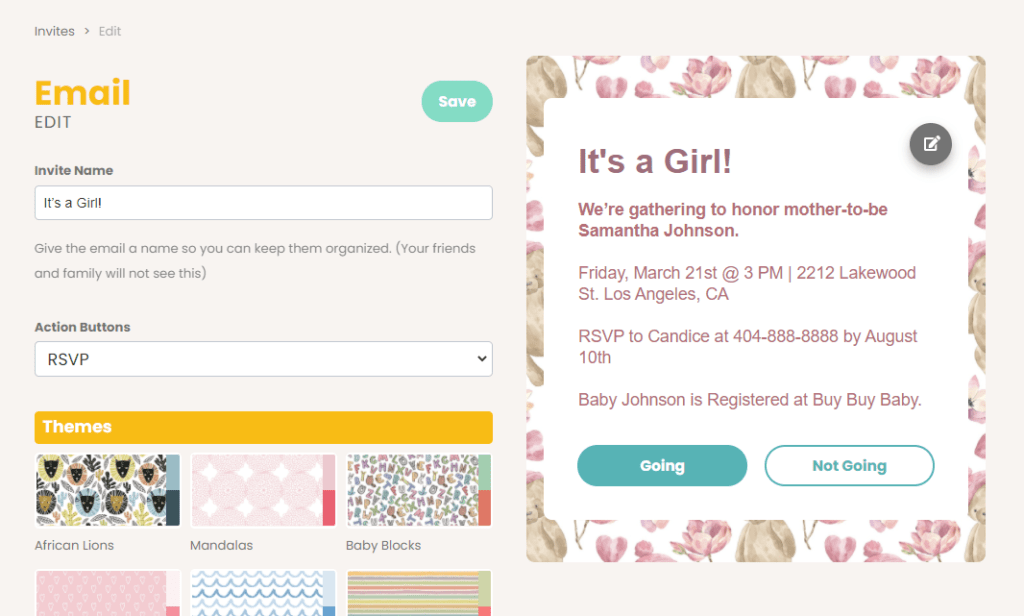 Are You Even Supposed to Have Multiple Baby Showers?
Multiple baby showers often happen by choice. Perhaps your mom wants to throw one for you, or maybe your mother-in-law is eager to host. And that's not even counting your friends, co-workers, former sorority sisters, and anyone else who's super excited to pamper you and celebrate your baby's impending arrival.
When loved ones want to celebrate you in such a fun fashion, it can be difficult to choose who will host your baby shower without hurting someone's feelings.
On top of that, there's also the possibility that juggling all of the different guests in one setting can get overwhelming, confusing, and stressful — and no one wants that on this special day. All of these are perfectly valid reasons to have more than one baby shower. Thankfully, these events follow a more inclusive etiquette these days, and having multiple celebrations has become a great way to include everyone.
How to Manage Multiple Baby Showers
Managing multiple in-person baby showers can be a lot. There's the different batches of guests to keep tabs on, which means separately organizing and keeping track of all the invites and RSVPs. Then you have decorations and games and prizes to think about. And what about food and snacks and different allergies to account for, when your cousin Jennifer is allergic to peanuts and your co-worker Sam is allergic to shellfish?
That's where virtual and hybrid baby showers come in.
Virtual baby showers are a great option if you have family members living abroad that would love to attend. It's also an amazing option for women on bed rest, on military assignment, or for those who have moved away from home for work or school. It would be a shame if a mom-to-be couldn't have her own shower just because she's far away at the moment.
On the other hand, hybrid-showers also offer you plenty of options and malleability in creating baby showers that are perfect for you. Being a combination of in-person and virtual, you can have your neighbors and best friends there with you while also including those far-away (but close to your heart) family members that would love to share in the festivities as well.
Thankfully, tools like WebBabyShower make these types of baby showers easy.
At WebBabyShower, we make it easy to enjoy and celebrate multiple baby showers that involve all of your loved ones on one single platform (coupled with the video chat platform of your choice). So, if you have been on the receiving end of requests to throw more than one shower for your baby's impending arrival, don't worry — this is the place where smiles abound and memories are made.
With us, you can love all of the fun and festivities in a simple and cost-effective fashion.
First, you're invited to set up the online baby shower of your dreams using any one of WebBabyShower's many custom themes and matching invitations. And if you have three baby showers to enjoy, that's no problem! They can each have a different theme of their own.
That way, you can group your video chat meetups and have a baby shower for every social group in your life — friends, family, and co-workers alike.
You can also enjoy the new and traditional baby shower games we have available, and even share your online gift registries. WebBabyShower even has its own gift for you, too: a free seven-day trial with a full refund if you are not satisfied. And if you need a bit of technical assistance or support, we're with you every step of the way.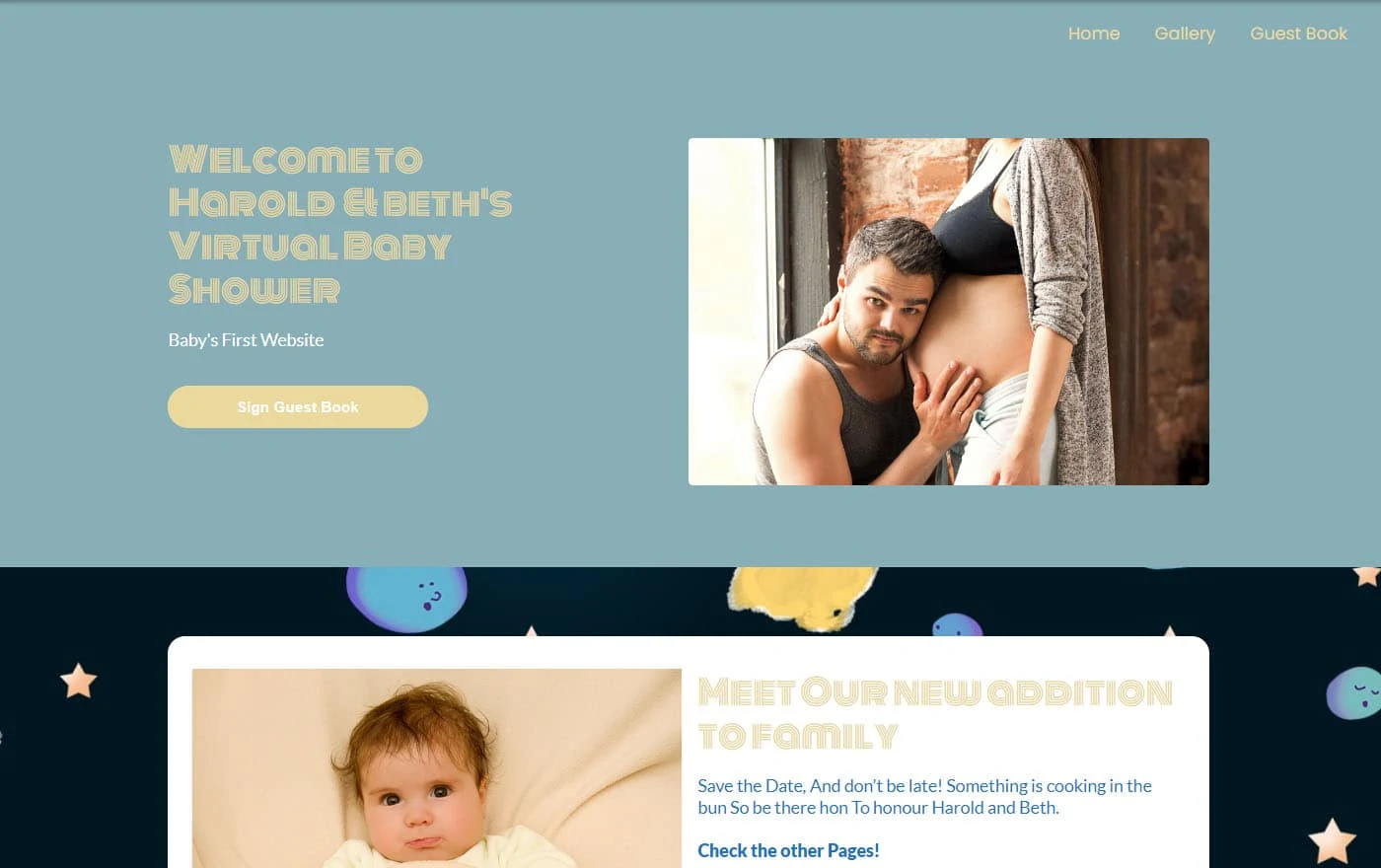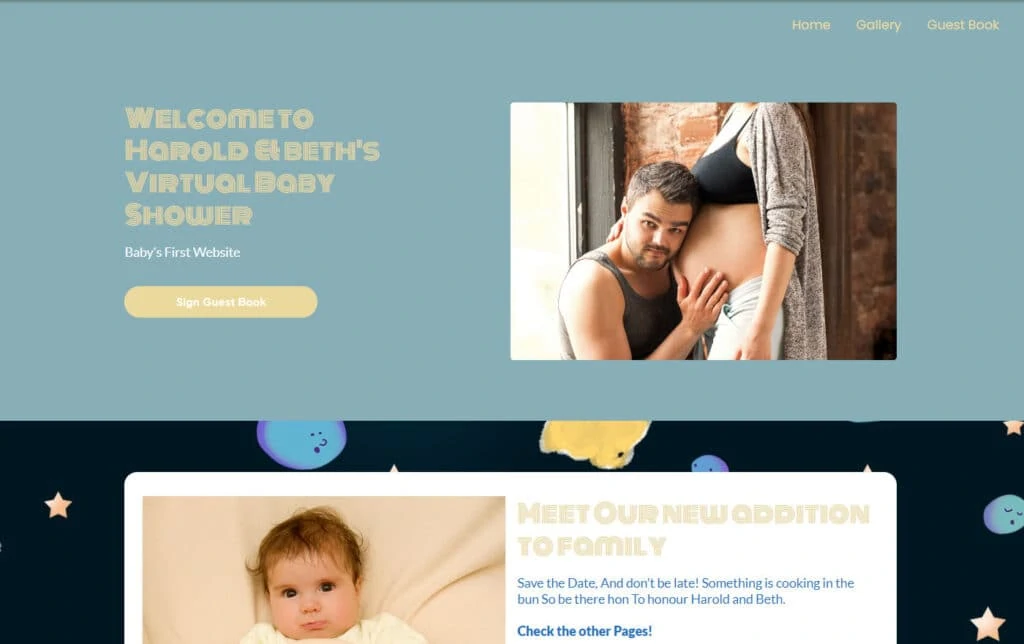 Discover How Great Multiple Baby Showers Can Happen!
Congratulations if you are having multiple baby showers for your baby! This is one time that you don't have to do all the work — just sit back and enjoy. Leave the organizing of each baby shower to others, as whoever hosts is typically the one who covers the costs.
Hosted by Friends
If friends host the shower, the guest list could be a combination of co-workers, college friends, sorority sisters, or your book club group. You might even enjoy having multiple showers for different friend groups if the guest list becomes quite lengthy!
Hosted by the Mom-to-Be's Family
If the mother-to-be's family wants to organize a baby shower, it may just involve inviting friends and family members close to their side of the family.
This may also be the preferred way to go if the mom-to-be's side of the family doesn't get along well with members of the dad's side of the family.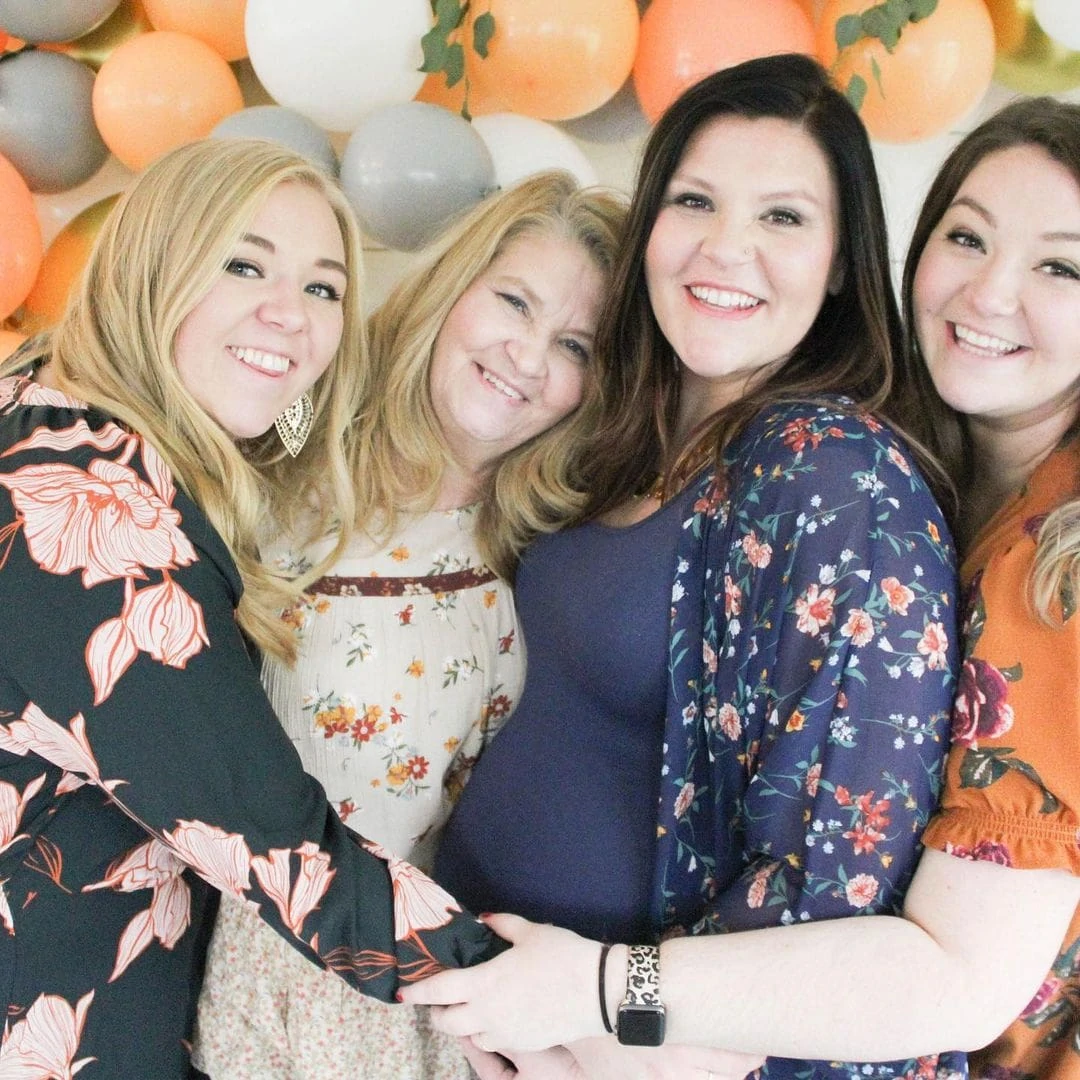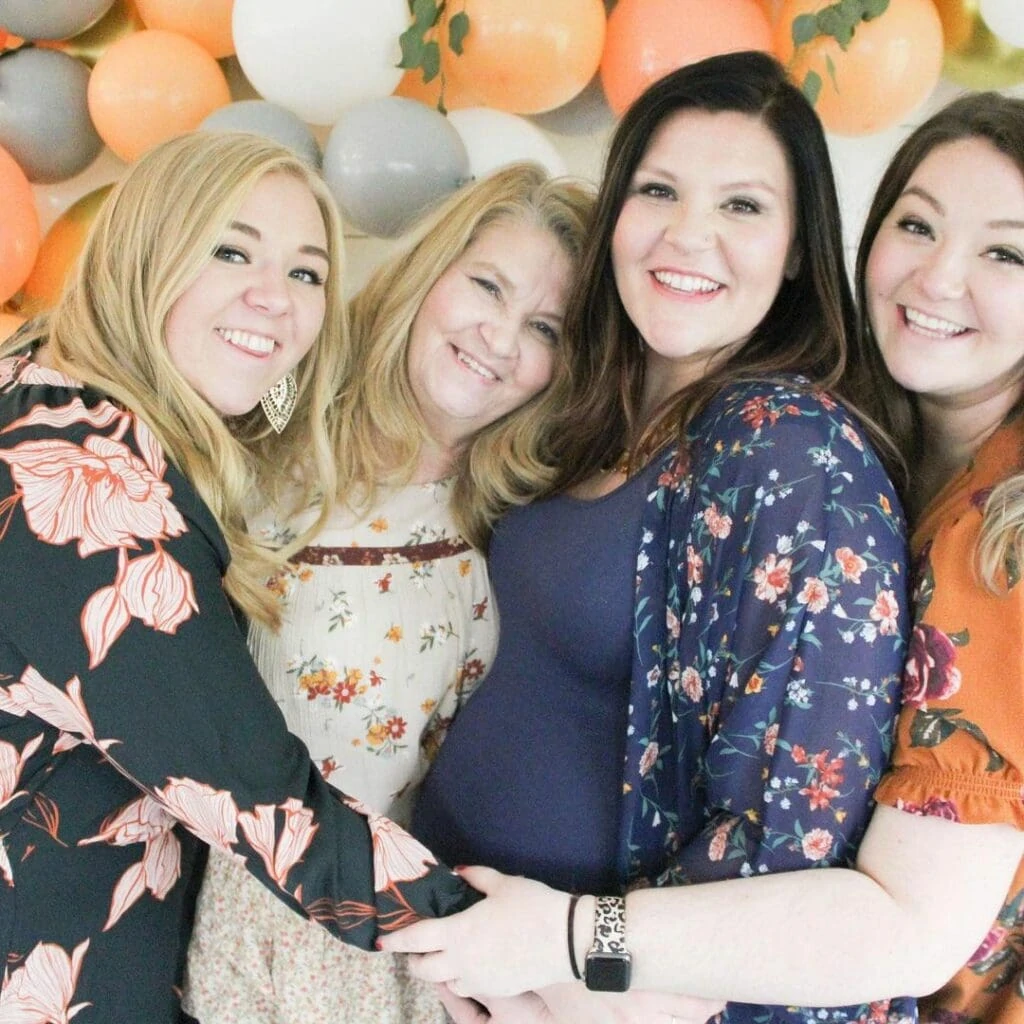 Hosted by the Dad-to-Be's Family
The family of the dad-to-be may also want to throw a shower for their own side. That way, everyone who attends will know each other, and — if both of the parents-to-be's families are large — it also creates smaller, more manageable parties.
A Surprise Shower
You just never know when you might be on the receiving end of a surprise baby shower! This can work well for moms-to-be who may be experiencing certain difficulties in their pregnancy or for moms that are stressed about preparing for their new little one.
A surprise baby shower may just be a much-needed pick-me-up. Keep in mind, though, that if the parents-to-be already have kids or are not the type of people who appreciate surprises, this might not be the ideal type of baby shower for them.
Reasons to Have Multiple Baby Showers
We cannot stress this enough — it is okay to have multiple baby showers for one baby. And there are often multiple reasons why you would want to do this.
Really Big Families
If you and your spouse come from large families, your baby shower guest list could quickly grow to an unmanageable size. It just makes sense to hold two separate showers then — one for each side of the family.
It might feel a bit strange at first, but consider what it means: You have so many people who love and care for you, and who want to celebrate this significant milestone in your life! Some families may also recognize certain traditions when it comes to having a baby shower, so you may want to have separate showers to honor them all. Many Mexican baby showers, for example, are a total family affair. It is not unusual for families to invite so many aunts, uncles, cousins, siblings, grandparents, and friends that it acts more like a party than a baby shower. Plus, this type of event involves lots of traditional food, music, and fun. It's definitely one to remember!
Family Scattered Around the Globe in Different Time Zones
Consider the people you know who live all over the country, or even in other parts of the world. Think of their time zones. It just might not be convenient to have everyone at one party at the same time.
Having multiple baby showers can cater to certain guests' schedules, making sure they're included on your special day.
Many Friends
It's not unusual for some friends to want to have their own baby shower for the mom-to-be, keeping it separate from celebrations with family and other loved ones. Perhaps the family wants something simple and low-key, while your friends want to throw a baby shower with a bit more pizzazz! Or maybe your coworkers even want to throw a baby shower with just guests from the office.
Multiple baby shower is a great solution!
Potential Issues with Multiple Baby Showers
As I mentioned earlier, when I was the beneficiary of multiple baby showers, I felt a bit guilty. Being in a position to accept a lot of gifts felt, well, kind of greedy. But I did realize that if the tables were turned, I would want to celebrate a friend or family member in much the same manner.
Plus, at the end of the day, the event isn't just about the gifts.
There is definitely something to be said about the fellowship of loved ones when it comes to honoring those significant milestones in life. A baby shower is not just about showering a person with presents — it is also about showering them with love and support! And I don't think you can ever have too much of that.
One of the biggest reasons to have multiple baby showers is the worry of potentially offending someone. In other words, if you reject someone's offer to throw a baby shower because you've already had someone else ask to host, that person could get upset.
Fortunately, WebBabyShower makes it super easy to enjoy multiple showers with guests from all around the world!
We can help you celebrate your baby by keeping everything organized, simple to use, and at your fingertips — including easy to utilize gift registries, even for multiple events. You can add as many registries as you please and easily remove them as needed. No fuss, no worries.
What to Do If You Are Invited to Multiple Baby Showers
When it comes to being invited as a guest to multiple baby showers, there are a few rules of etiquette. However, there is also plenty of wiggle room these days for new approaches and "rules" to apply. 
Ideally, it is best for hosts throwing multiple baby showers to keep the guest lists unique to each event. This is because being invited to multiple events may raise a few questions, such as, Do I need to bring a gift to each baby shower? and, Do I need to attend both parties?
Short answers? No to each. If you want to go to both showers, that's fine, but you shouldn't feel obligated. Similarly, you don't need to bring a gift to both.
However, if showing up empty-handed feels a bit awkward to you, then you can bring a gift from the parent-to-be's registry to one baby shower and a small gift — like a box of candy — to the other.
If either baby shower is online, you can send a gift ahead of time. And, as a sweet acknowledgement, whoever is hosting the baby shower may mention your presence at the other and openly thank you for your generosity.
Online services have opened up new and exciting ways to celebrate a baby's impending arrival. WebBabyShower allows you to comfortably enjoy multiple baby showers, so attending more than one is easy and fun.
Multiple Baby Shower FAQ
Can You Have Multiple Baby Showers?
Yes! Parents-to-be can enjoy as many baby showers as they'd like.
Is It Rude to Have a Second Baby Shower?
No! Throwing more than one baby shower is a great way to include everyone you love in the celebration of your growing family.
Is It Normal to Have Two Baby Showers?
Of course! Multiple baby showers just mean there's more love to give to the parent-to-be.
Who Throws the Second, and Possibly Even the Third, Baby Shower?
It all depends on who has asked to host the shower. No matter who, be sure to get your virtual baby shower set up at WebBabyShower today.
The More the Merrier
If you are in a position where more than one person wants to throw you a baby shower, don't hesitate to say, "Yes!" Enjoy this moment. Give friends and family the opportunity to shower you and your baby with love and affection.
Becoming a parent is a huge deal and is certainly something worth celebrating.
Whether you have multiple showers at different times and locations, or if you host them all via an online platform — such as WebBabyShower — let the good times roll!
This is your time, and your baby's time, to shine!