Welcome to the club, moms and dads! With the announcement of a new baby's impending arrival come so much excitement and so many questions. Who should host and plan the shower? How long do they go? What are the etiquette rules when it comes to covering the costs? Who pays for a baby shower?
This last question will be the focus of this article. Baby shower planning can be such a stressful and hectic time for an expectant mother that it can often be difficult to stay on top of all the planning. And to be honest, who will pay for the baby shower is often the question at the top of the mind of any new parent.
This article will help you decipher traditional etiquette rules of cost, find out what is trending today, and help you choose the right arrangement for your situation and who might be paying. Most importantly, get ready to have a fantastic time at your baby shower. We have hosted thousands of showers and who pays might surprise you!
In this article
In this article, we will truly examine the question of who should pay for a baby shower. We will do this by looking at two important factors – traditional ideals vs. new trends. When it comes to a baby shower, it often seems like the rules are dictated entirely by tradition. However, we're going to help you see that, when it really comes down to it, traditional doesn't always have to be adhered to.

Related article: How many people to invite to a baby shower?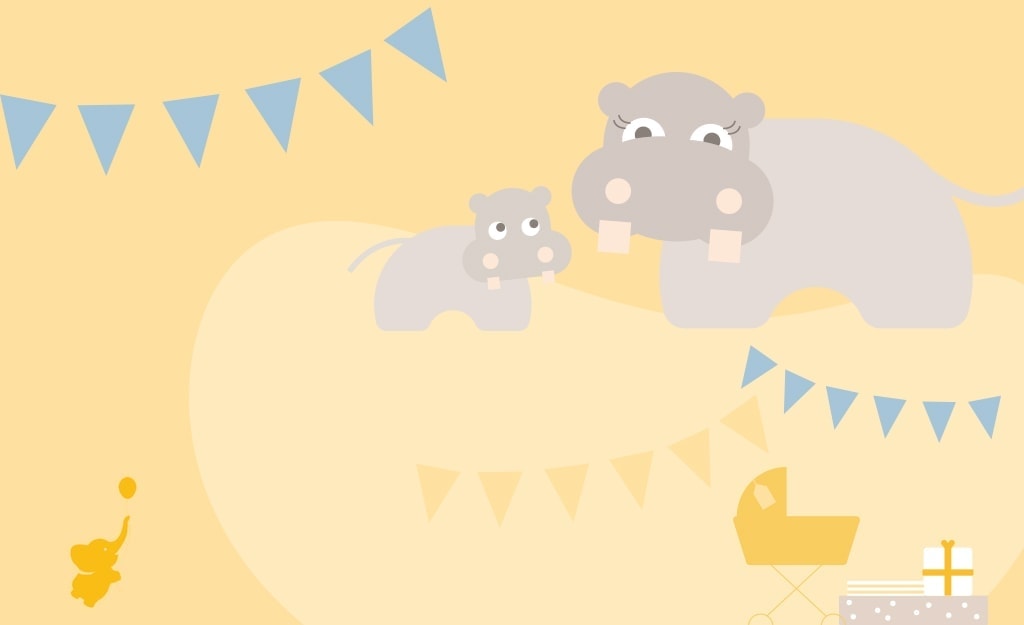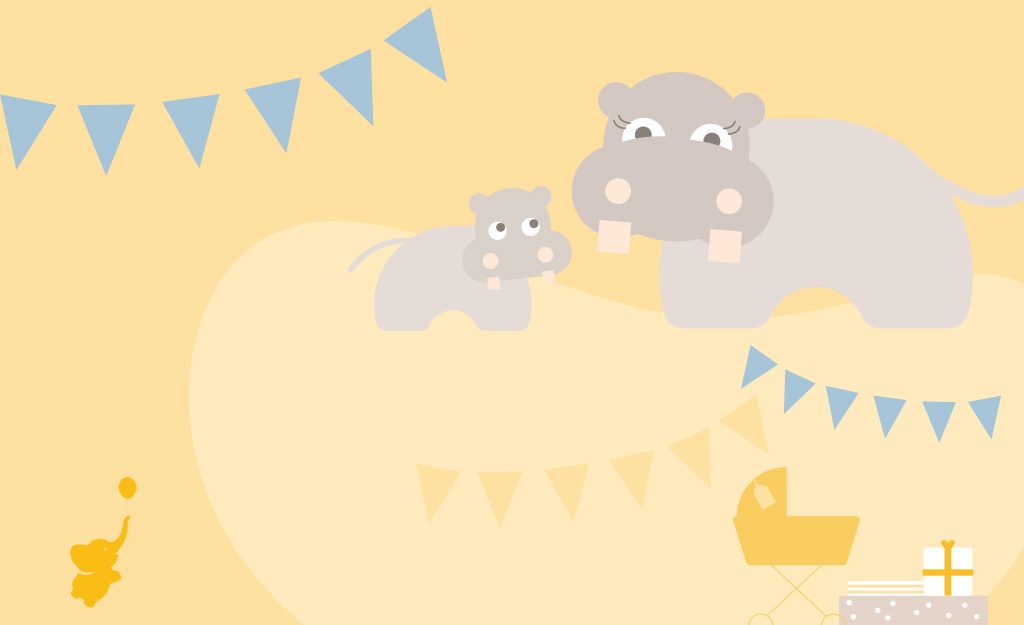 The "rules" surrounding your own baby shower
When it comes to planning a baby shower or to being a hostess, you will quickly learn that baby showers are quite reliant on rules. Baby showers are a type of party that have been around for generations, and this has lead to many traditional rules being developed. These rules tend to cover everything from the baby shower invitation, to the baby shower gift, to the baby shower theme, and of course, to who should pay. All of these rules can get quite overwhelming for any expectant parent, especially if it is your first baby!
That is why we have chosen to center this article on the "traditional" rules for a baby shower. Because it is a process that is so dictated by formality and tradition, any baby shower host is likely interested in knowing what these traditions are.
However, one thing we want to help you understand is that it is still your party. The fact is, you don't have to hold the same party as everyone else, and you don't have to be bound by these rules if you don't want to. In fact, the mere point that it is your party should let you know one thing – you make the rules!
But we are getting ahead of ourselves, let's first check out what the "traditional" rules are when it comes to a baby shower:
Traditional etiquette rules
Many parents want to respect traditional etiquette rules when it comes to their baby shower. They may feel that their guests expect and appreciate this. When the guests will span multiple generations, it can be helpful to have a set of "rules" to follow that will conform to these expectations.
Traditionally for an in-person shower, a friend or relative hosts the baby shower and pays for the costs. It is unclear how these traditions developed initially, but it is clear that this is the expected practice to abide by today.

However, like anything in life, things change. And this tradition is changing fast! Many expectant parents are ditching the traditional rules of showers and focusing more on their own preference. We will dive deeper into this below.
However, even in this changing environment, tradition does still hold a lot of weight with many people. So generally, at a traditional baby shower, the expecting mom is kept free of the baby shower planning and payment. But honestly, this is becoming less and less common. But if that's your game for sure check out our baby shower checklist.

Who traditionally pays for a baby shower
So at a traditional baby shower, it is often the host who will pay. However, this doesn't always settle the issue of who the host is. And of course, the host can be a wide variety of people. Usually, the mother will choose a close friend or family member.
It is appropriate for a friend or more distant relative, such as a cousin or aunt, to act as the host. The main rule is that the parents-to-be do not host, as it can be interpreted as throwing themselves a party and asking for gifts.
Upending the rules for a modern baby shower
Up until now, we've shown you the traditional rules for a baby shower. But here's a key idea that you should also keep in mind – so what?
The fact is that the "traditional" rules don't have to matter. So, if you want to have a Mother's Day baby shower, it's ok. It's your party and you can plan it however you want, and that includes who should pay. So, it's okay to throw the traditional etiquette "rules" out the window. Every family is different and has its own comfort level about paying for things such as baby showers.
Old baby shower rules are based on in person events at a resturant or home, who pays is not really relevant online, but who 'runs' it might be in your social group.
Grandparents are often the ones to throw the event so they may want to pay for it, too. This allows them to throw the event that they dream of for their new little grandchild without having to consult a shared budget. Parents.com states that close family members, such as "a sister, mother-in-law, or even the guest-of-honor's mother" are throwing baby showers more often today.
If the parents-to-be are the ones who want to pay for the shower, whether they plan the event or not, that's also perfectly okay!
Friends and extended family may want to assist the host in throwing the baby shower. It is okay to talk to these people about helping out financially. This can take some of the financial burden off of the host as well as give others the chance to be involved.
So however you want to plan your own baby shower, that's totally fine with your female, male friends and family attending the shower.
Help is Welcome
Some people even prefer to assist in the cost of the shower rather than buy a gift that the parents may not even want or need. This can come in the form of money given to the host to assist in their plan or taking one of the tasks, such as party favors or the food, off of the host's plate financially and in execution.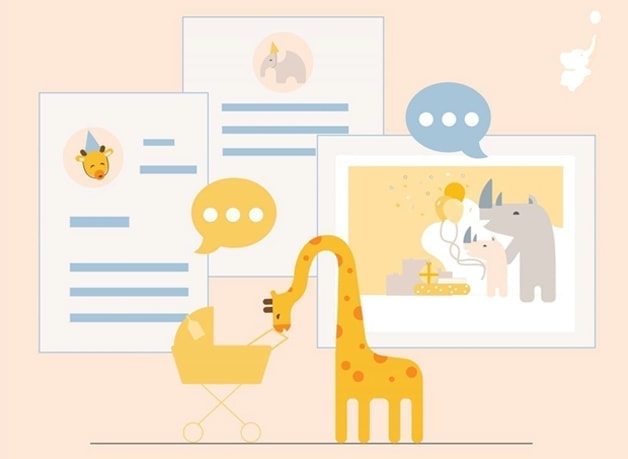 Virtual baby showers are different
If you are planning a shower that spans the country or even the globe, (odds are you're going to need a planner template), but a virtual gathering might be the perfect solution. With a virtual shower, you have increased flexibility when it comes to the etiquette of paying for the event.
The online shower is set up to have guests participate in a variety of ways, such as signing a guest book, leaving messages for the parents-to-be, or participating in live calls. It becomes less important who is footing the bill and more about getting to connect with friends and family separated by distance.
It might surprise you, but here at WebBabyShower 60% of virtual baby showers are paid for by the new grandparents, while the remaining 40% are paid for by the expectant parents or a close friend. This arrangement makes a lot of sense for a baby shower.
An Online Shower is Inexpensive
A virtual shower is a great way to the guest-of-honor's community of loved ones to connect; it is appropriate that the guest-of-honor or a close family member to facilitate this outpouring of love. When the virtual shower includes an in-person gathering or two, as well, it works out well for a host to pay for that gathering or for those attending to contribute to the celebration. Lanielou00 shared on What To Expect's message board for everyone to "focus on the celebration!" What a great way to welcome a new baby to the world!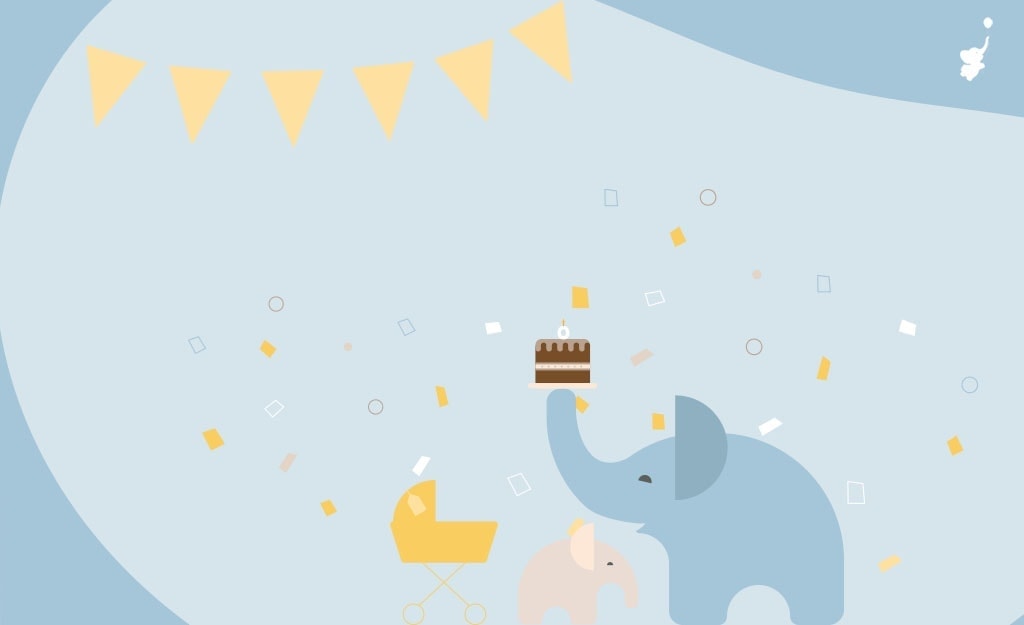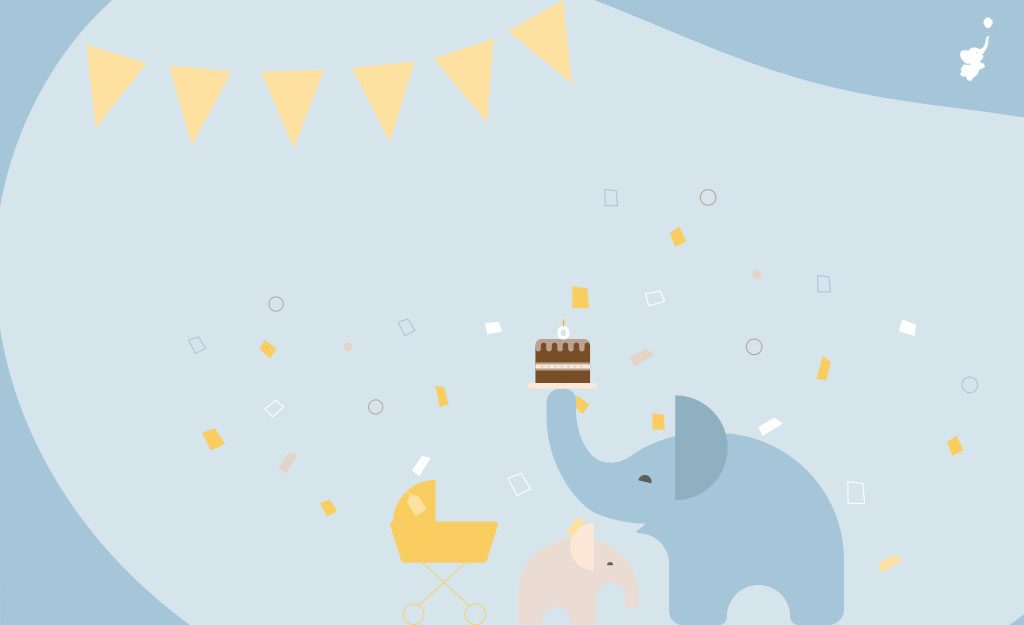 Remember it's a Party!
Whether you choose to follow the traditional etiquette rules or find a more modern arrangement, the important thing to remember is to have fun at your baby shower. Celebrating the arrival of a new baby is a fun and festive event. Spending time with friends and family is a great chance to shower the parents-to-be with love and get everything ready for the new little one.
So just remember, it's about you! It's your baby and the traditional rules don't have to apply if you don't want them to. Because at the end of the day, if those rules stop you from having the baby shower of your dreams, then what would be the point of having a baby shower in the first place?
Check out this article for everything you need to know about virtual baby shower etiquette. Welcome baby!
See how a great online baby shower works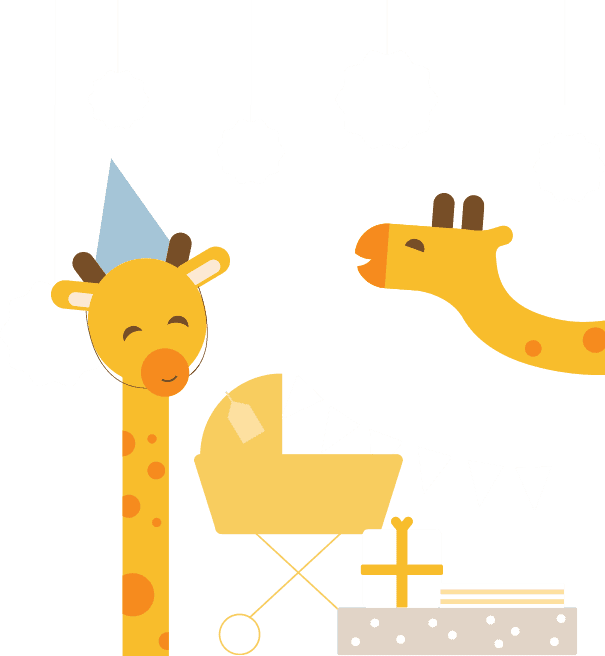 ---
Sources:
Parents Magazine's A Quick Etiquette Guide to Baby Celebrations
Amazingpregnancy.com's Who Pays for the Baby Shower?
What To Expect April 2012 Baby Forum, Who is Supposed to Pay for the Baby Shower?