How do you call a baby shower after the baby is born?
It is referred to by many names:  Meet and Greet, Sip & See, Meet the Baby Party, Post-Baby Shower, After Baby Shower and Welcome Baby Shower, among others.  Having a baby shower after the birth of the baby may not be in the typical line of thinking, but it is gaining in popularity and it's still called a baby shower.
A baby shower is traditionally held during the expectant mother's last trimester, but that rule isn't hard and fast. Some baby showers are thrown sooner, but now more and more mothers are having their baby showers after their baby is born. If this is an idea you've considered or perhaps someone has suggested it to you, then you might be wondering if a postpartum shower could work for you.
We've got great news! It can work for you! If you still need to be convinced, we are here to fill you in on why having a baby shower after your precious bundle arrives just might be the perfect answer to your question of: when should I have a baby shower?
Why You Should Have Your Baby Shower After The Baby is Born
Planning a baby shower after the birth of the baby gives the parents something to which they can look forward. The arrival of a newborn is a joyous event but can initially make the new parents feel isolated due to all the new and exciting challenges that come with being parents.
A post-birth shower is a perfect way to celebrate with the new parents at a time when their lives have changed. Plus, at a post-birth baby shower, the new mom can finally enjoy a sip or two of wine and perhaps a few delectable indulgences, as well!
And don't worry! Having a baby shower after the baby is born is very similar to having a traditional baby shower in many ways. It can still be celebrated with cake, games, and gifts.  Alternatively, you can come up with new ways to celebrate that don't include the standard fare. The best part about having a baby shower after the baby is born is that you can pick anytime within the first 6 months of the baby's arrival meaning if the mom to be had her heart set on season-based theme like a fall baby shower, she likely can have it!
It is completely up to you and whatever makes the new mom happy and comfortable. While you initially may feel a post-baby shower can't possibly live up to the hype of the standard baby shower, you just might find this is an exciting way to celebrate the new arrival with family and friends. Are you ready to have some fun?
Throw a Virtual Baby Shower So That Everyone Can Celebrate!
• Free Trial – 7 Day Refund for any reason
• Only 1 Minute Setup!
• 20+ Custom Themes & Matching Invites
• Use Any Online Registries You Want
• Send Unlimited Matching Invites and Updates
• Private Video Hosting for everyone
• Baby Shower Games with Scoreboards, Give Prizes!
Build Your Shower
---
Seven compelling reasons why you should have a baby shower after the baby is born
1. Eliminates the guesswork
While everyone knows you are having a baby, they won't know its size until after the birth. Many people tend to gift newborn baby clothes. However, some babies are bigger than newborn at birth, so those clothing gifts that don't fit will go unused.
2. No gender guessing
Even though we enjoy the increasing advancements in technology, not every ultrasound performed is foolproof. I've had friends think they were having a boy and then on arrival day realize other plans were in store for them! Can you imagine having a baby shower for an expected little girl only to discover later you had a boy? Do you return the gifts intended for a little girl or hope you can use at least some of them for your wee little lad?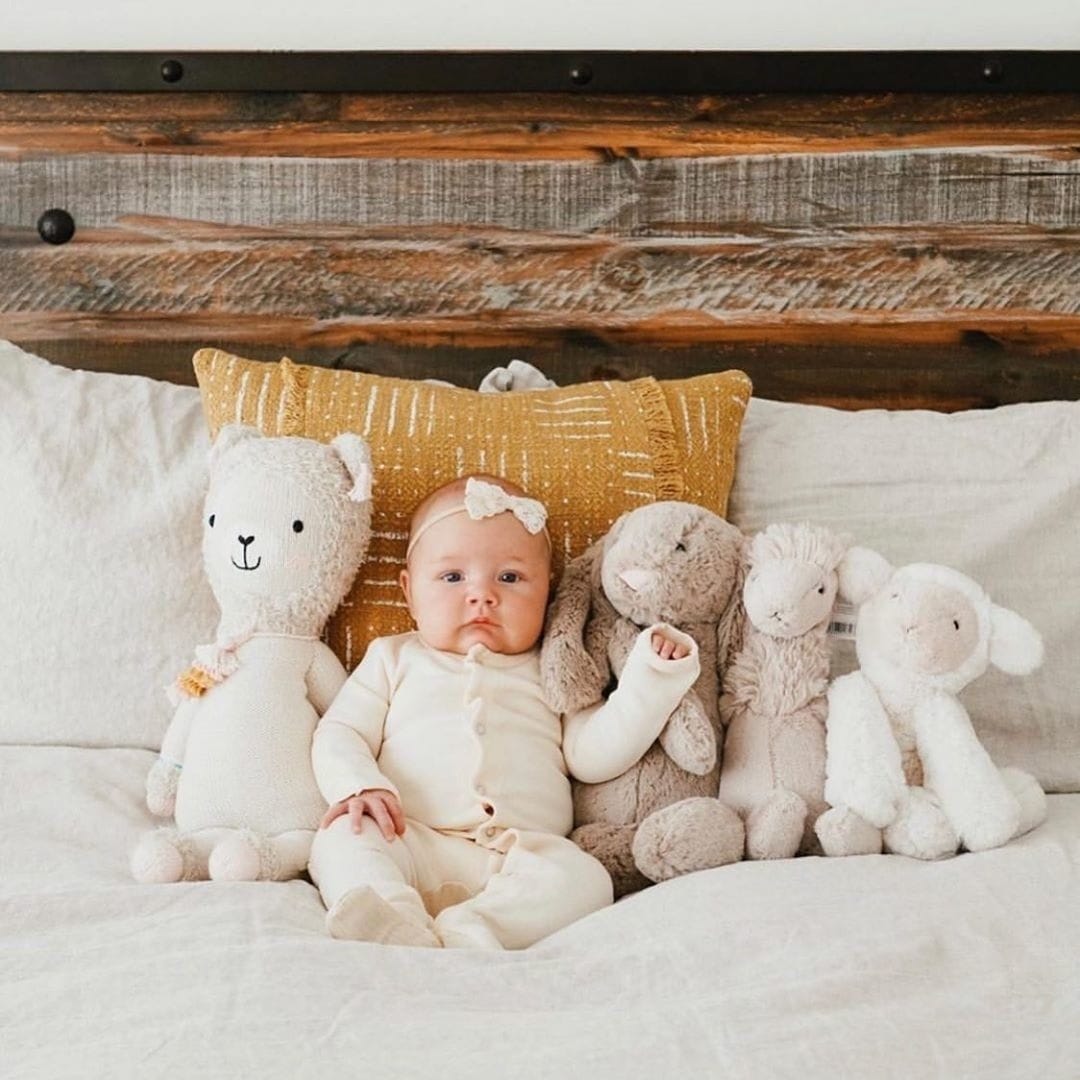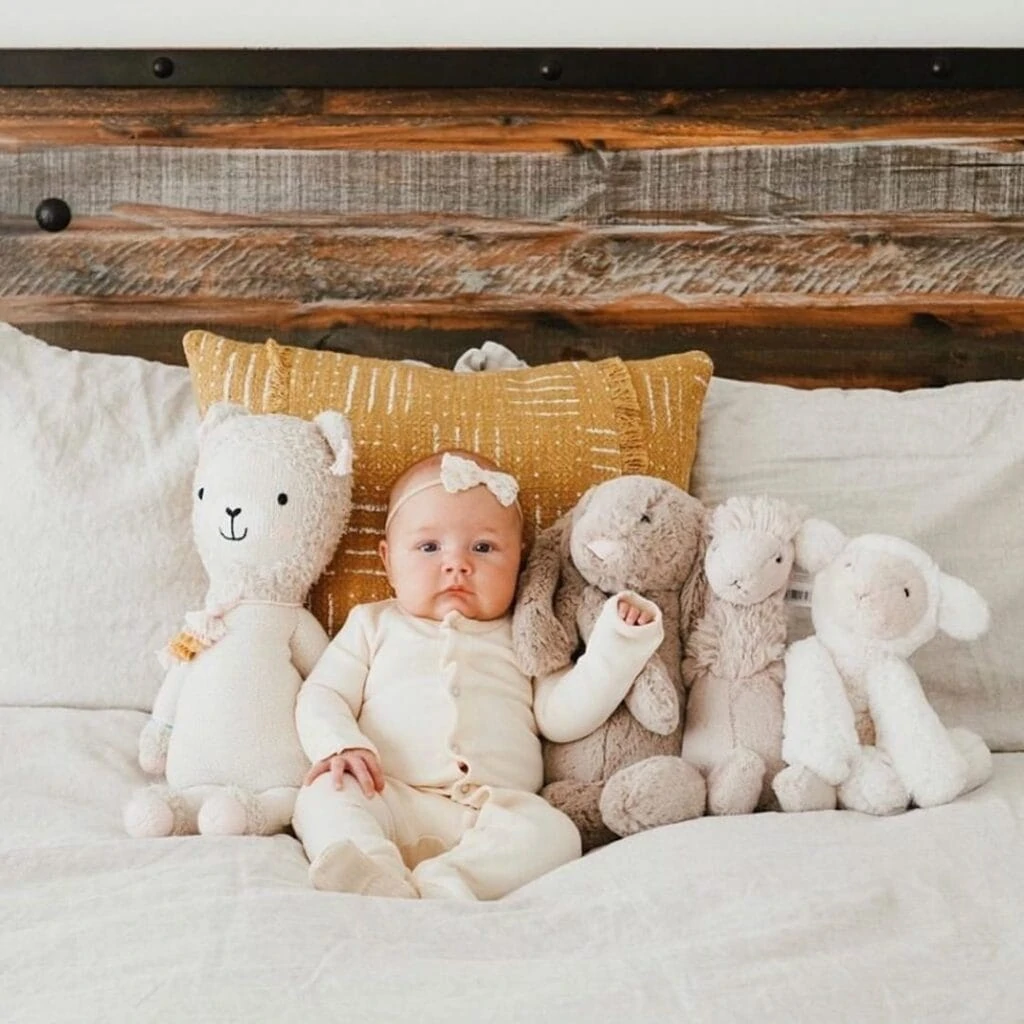 3. More personalized gifts
We know. It's not always about the gifts. However, it sure is nice when the baby shower gifts come personalized. When guests know the baby's gender, name, weight, date and time of birth, this opens the door to more creative gift ideas that are sure to please.
4. Combines postpartum visit with baby shower
This is definitely a win-win situation! Expecting a baby can be stressful. Actually having the baby is yet another busy time in life. Instead of weighing down the new parents with extra commitments, the post-birth baby shower is a fantastic way to combine the baby shower and the typical postpartum visit. If friends and family know there will be a baby shower after you get home from the hospital, they will be less likely to visit you while you are still in the hospital or stop by your house on short notice.
5. Eliminates the stress of preterm delivery
While most women deliver full-term at 37-40 weeks, some babies have other plans. I have had some friends who had to cancel their baby shower as a result. With an after birth baby shower, you can eliminate the possibility of the disappointment that comes with cancelling the event.
6. Puts the spotlight on the baby
Some ladies just aren't that comfortable with being the center of attention. Traditional baby shower gifts are geared towards the baby, but the real guest of honor is the mom. For women who prefer to stay out of the spotlight, a baby shower held after the baby born puts more focus on the new baby, where it should be. Given the choice, wouldn't you rather go to the party where you can actually meet the new arrival?
7. An opportunity to include more guests than just the ladies
Most dads may not get excited about a baby shower, and some cultures may not even encourage their presence. A post-birth baby shower is a great opportunity to extend an invitation to the men in the new baby's life: dads, grandfathers, brothers, uncles, and more. Why should the ladies have all the fun? After all, the guys are excited about this new experience and may want to be included in all of the celebrations. The more involved the dads are in the event, the happier their partners are!
How To Throw A Baby Shower After The Baby Is Born
Relax! The hard part is done. The baby has been born. Now it is time to celebrate!
If you're tasked with throwing a postpartum shower for an expectant mother or yourself, then you might be in need of some ideas. Fret not, postpartum showers are all about lessening the load for the new mother, so if you keep that in mind, you will stay on the right track. This way you can avoid having a shower on celebration dates like Mother's Day. A Mother's Day baby shower is certainly an option, but if you're unsure how many guests would attend, you can always postpone the event.
First, you need to make a guest list. Postpartum showers aren't the time to invite every friend the mother knew in high school and college. Restrict the list to the mom's close friends and family who will play an active role in the baby's life and upbringing.
Then set the date. Most postpartum showers happen within the first six weeks of the baby's life, but every mother will be on a different schedule. Some might want to wait until they've completely healed to entertain company and celebrate their baby's birth. A good rule of thumb is to hold the shower within the first six months of the baby's birth.
Next comes the venue. Most traditional baby showers are hosted at the host's home or a third party venue. Sometimes, they're also hosted at the mother's home. Either choice is fine, but you should choose a venue that will put the least amount of stress on the mom. Be sure to also pick a day when no newborn doctor's appointments are scheduled directly before or after.
The most important part of a baby shower is the food. But with a postpartum shower, when the mother is swamped with newborn duties, it's important to crowdsource or the meal, according to alphamom.com. The only exception to that rule would be if the host wants to prepare the food themselves.
Since the baby will still be on a milk diet, the menu should reflect foods that the mom enjoys —especially if she was on a restricted diet during her pregnancy. This might include certain types of seafood, caffeinated drinks and, possibly most importantly, alcohol (if the mom isn't breastfeeding).
See how a great online baby shower works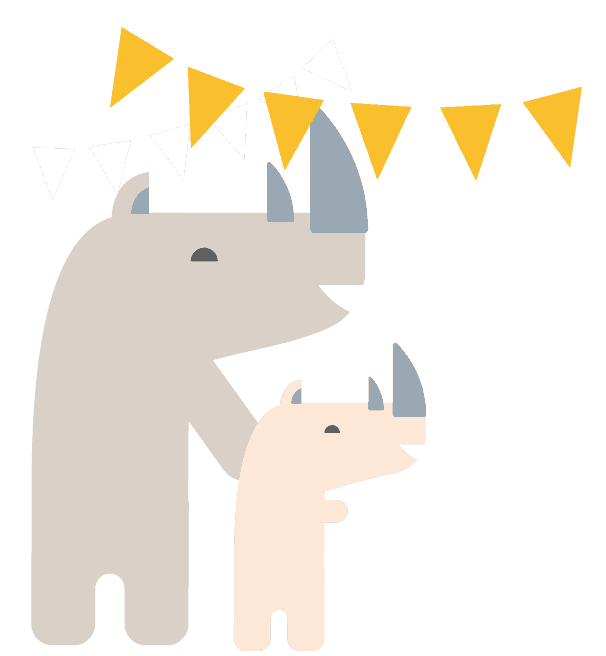 Ideas For A Postpartum Party
Skip the games. Some mothers and partygoers might appreciate baby shower games, but many people find them to be overly silly and outdated. A postpartum shower virtually eliminates the need to entertain guests with games because everyone will be preoccupied with the little bundle of joy.
Ease The Mother's load. If you're hosting a shower for a new mom, you might decide to schedule short visits from close friends and families where they help the mom with her new-mom duties. As bust.com says, this could include things like having friends and family take turns cleaning the mom's house, cooking her meals, or just watching the baby for an hour or two so that she can take a nap.
Request Gifts For The Baby. The biggest incentive for a baby shower is to help the mother stock up on baby supplies. Don't skimp on this aspect just because it's a postpartum shower. The new mother still needs help!
Personalize The Invitations. Since most people aren't familiar with postpartum baby showers, you should make sure that the invitation clearly lays out the party and its purpose. You also don't want your guests to think that they weren't invited to the official shower, so the invitation wording should reflect that this is the official party. This will also be a great time to tease your little one's best qualities. You can do this by including short little poems, describe how amazing and sweet they are— like this example invitation found on Pinterest.
If you think about it, having a baby shower after the baby is born is best for all parties involved. The mom will be in better physical and emotional condition and the attendees will only have to make one trip to celebrate the mother and baby. The best part about postpartum showers is that they can also be held virtually! If that's the route you want to go, WebBabyShower's packages can be purchased and scheduled at any time, before or, in your case, after the baby's birth!
While the timing of a baby shower is certainly the choice of the mom-to-be/new mom, the benefits of having an after-birth baby shower can be quite compelling. Plus, with a post-baby shower, everyone gets to enjoy one extra guest: the baby!
Are you ready to save the date now? We sure are!