Creating thoughtful, aesthetic invitations for your baby shower is important, but unless you deliver them at the right time, they're not going to be of much use.
Send them too early, and people will forget about the occasion; send them too late, and everyone's social calendars will already be filled to the max. The guests are one of the factors of having a successful baby shower. So, knowing when to send out baby shower invitations is important.
Your timing needs to be precise, meaning this might differ slightly from the guide we have.
You can take personal schedules into account if you know some of your guests lead ultra-busy lives.
Throw a Virtual Baby Shower so Everyone

Can Celebrate!

• Free Trial – 7 Day Refund for any reason
• Only 1 Minute Setup!
• 40+ Custom Themes & Matching Invites
• Use Any Online Registry
• Send Unlimited Invites and Updates
• Baby Shower Games with Scoreboards, Give Prizes!

Build Your Shower
---
What are Baby Shower Invitations?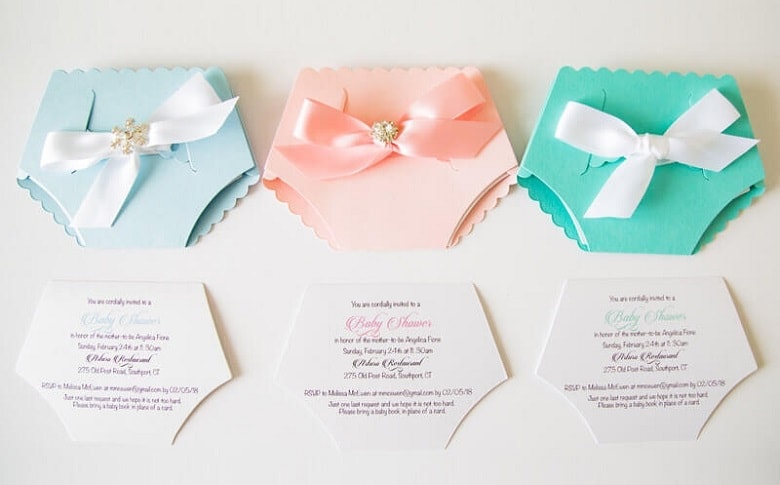 Baby shower invitations are physical or digital invites to your baby shower.
Typically, a paper invite will be sent via the USPS to the recipients door, informing them of a baby shower at least four weeks in advance.
Digital baby showers also require invitations, especially when they're hosted online. These are usually in the form of an email, although sometimes they can be sent through Facebook Messenger as it is one of the most-used messenger apps around.
A baby shower invitation also acts like a ticket: people don't just show up to a baby shower that they weren't invited to.
It's not an event that people casually mention and bring people along to, and not something that people show up to without an invitation (although they may show up without RSVPing sometimes).
What is the Right Time to Send a Baby Shower Invitation?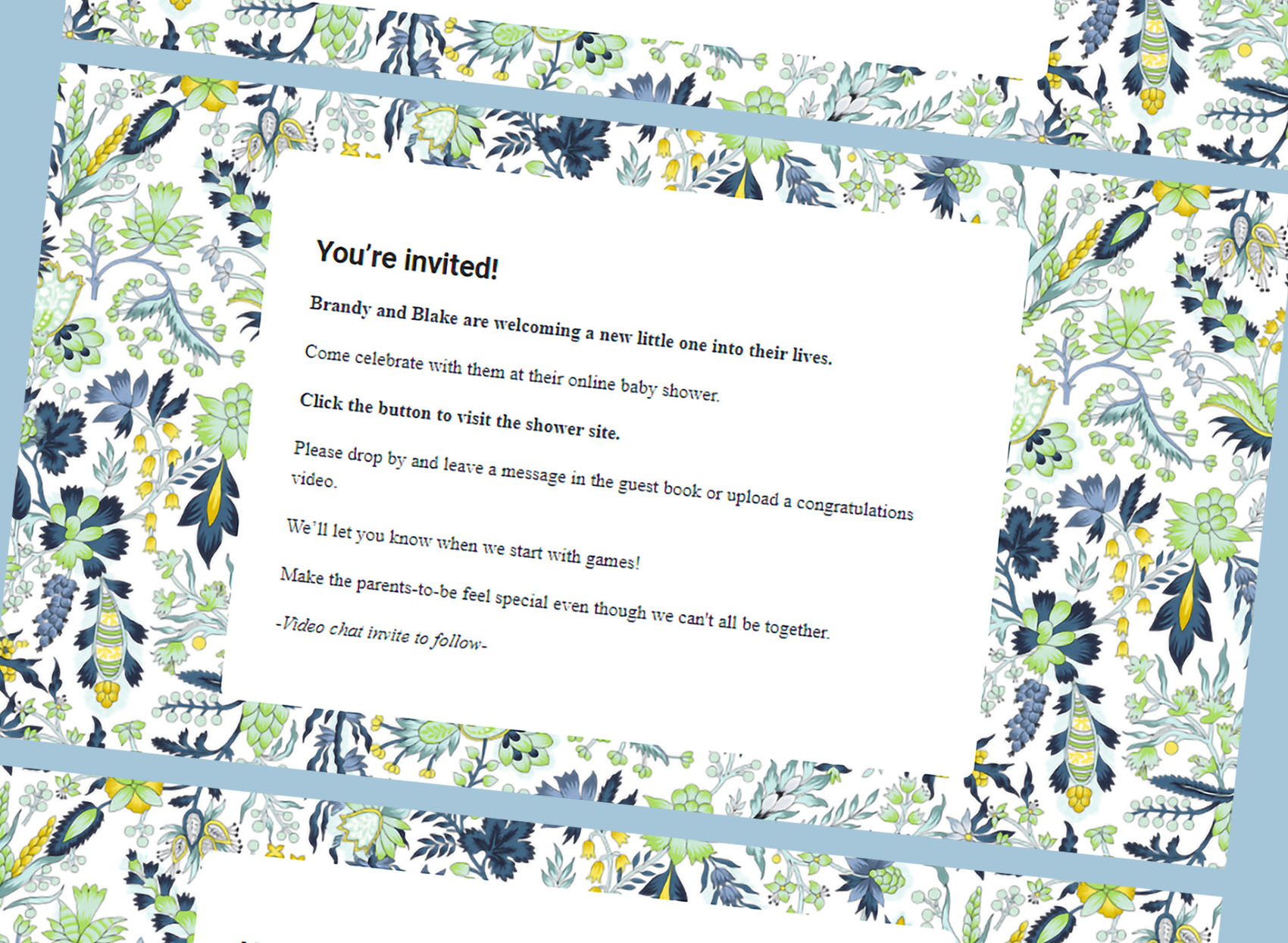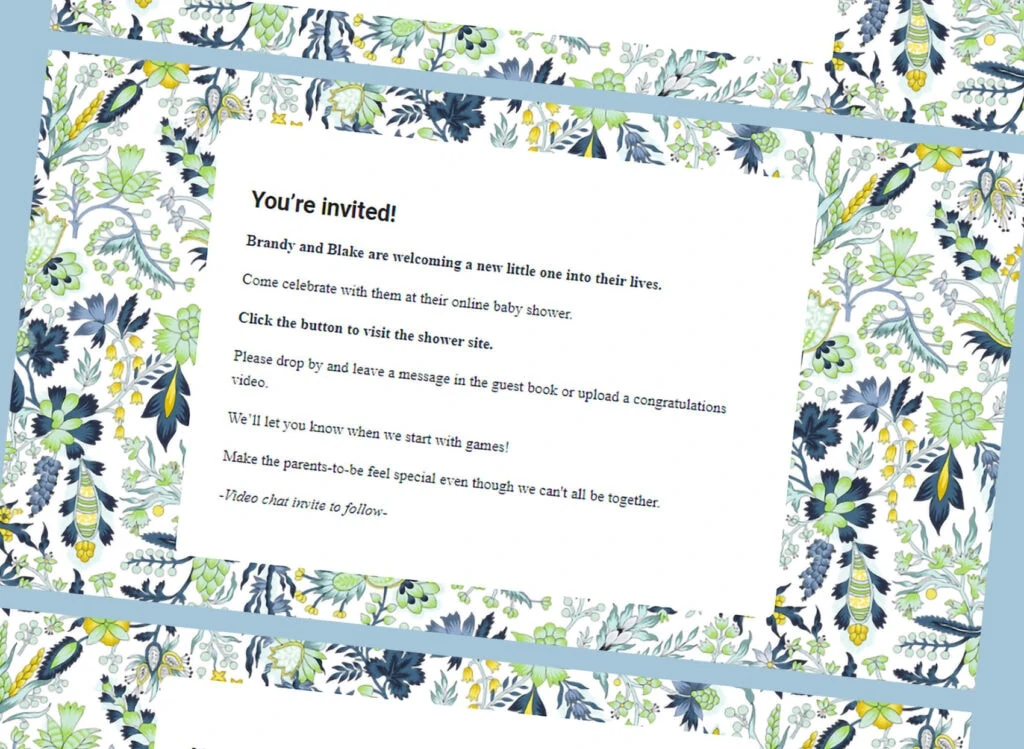 You want to send out your baby shower invitations about six weeks prior to the event itself.
This gives ample time for guests to get a gift together and put a pin in their calendars just for you.
But it's not just about having the time carved out; it's a matter of respect. You're respecting their time by not giving an urgent date, such as within one week of receiving the invitations.
When you send your invitations out six weeks prior to the event, you're accounting for the mail service taking up to a week to get there. That's about five week's notice, which is plenty of time.
That's the time frame, but what should be ready before you actually send them out? Your invitations will mention a gift registry, so you absolutely have to have that ready before you send them out. Many recipients will want to purchase the gift as soon as possible so that it's ready to go when the big day comes around.
Remember that if you use digital invitations, you don't have to wait for the post office to get around to it—you send them or schedule them to go out at the perfect time, giving you that crisp, clear six-week window. With the built-in invitation sender that comes with our service, you can schedule the invitations ahead easily.
If the invitations are digital you can add a link to add the date in the recipients' Google Calendar making it extra easy for them.
When do most people send them?
The average time to send out invitations is usually four to six weeks prior to the actual event. Or rather, that's the time you should send them out, but many people drop the ball on this one. Invitations are the Achilles heel of procrastinators; they might send them too late, and this will likely cause problems.
That means that if you're having the baby shower six weeks out from your due date, you should send the invitations out six weeks prior to that event.
Why do you need to do it this early? Because would-be attendees don't have their schedules worked out for the next six weeks. This is a considerate amount of time that respects others, but still gives a good heads-up.
Most people try to send them early, but many of us put things off until they need to be done. If you're sending out baby shower invitations two weeks before the event, plenty of people will either have plans, or not have the money to get a baby shower gift, and not want to show up out of fear of looking cheap. Get those invitations out on time to keep everyone happy including yourself!
What are the Average Costs of Baby Shower Invites?
There are a few factors you have to keep in mind before you can really know how much baby shower invitations are going to cost.
Guest List: How many people are you inviting? You don't want to have excess invitations left over when all is said and done, so it's important to have this list ironed out before you even think about designing an invitation. Each guest can cost you between $1.00 and $3.50 more per invitation depending on your preferences.
Stationary Use: Your invitations aren't going to be printed on 8.5" x 11" computer paper; they're going to be printed out on cardstock and they're going to look excellent. There are different grades of cardstock to choose from, which can increase the cost. This is generally why you get a proof printed before you ship the real deal (an important thing to remember when time isn't on your side). You can expect to spend about $2.00 just on the stationary use per invitation, depending on the cardstock grade.
Design: Are you designing your invitations, or are you having it done professionally? One takes time, one takes money (and usually has a better result). You can divide the number of invitations by the total cost of the designer fee to see how much it runs you per invitation, but it's safe to assume you'll be spending roughly $0.05 to $1.00 per invitation when you divide the design costs.
So what will baby shower invitations cost you? About $150.00+ to send out 40-50 invites, which is about as many people as you would expect to be at a baby shower.
Or, you could save an overwhelming amount of that money by going the digital route. Digital invitations still cost money and require work, but far less than physical invitations. There's no excuse of "It was lost in the mail" or anything along those lines either—you save money, get them out quicker, and you don't need to hire a designer. We make it easy with our invitation sender where you can make matching invitations to your theme in no time.
Will It Seem Unprofessional If You Send Online Invitations?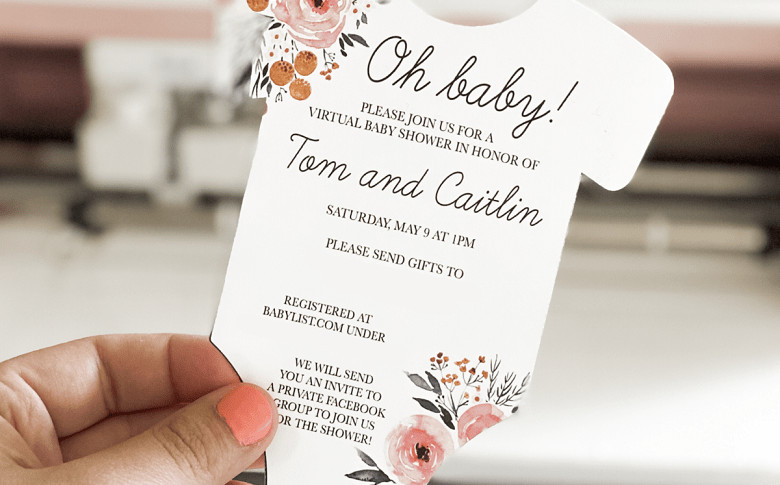 Do you find it unprofessional when a colleague emails you instead of sending snail mail?
The world is digital now. Many people haven't even received physical wedding invitations in years now that you can do it through social media, so why should you have to send physical invitations out?
It's not unprofessional, tacky, or bad in any way to send out digital invitations. If anything, it's far more convenient. You can get RSVP information quickly, it's not something that your guest can lose or misplace, and you can even send out follow-up emails later on if the recipient didn't respond or RSVP.
Benefits of Sending Online Invitations
If you're considering using online invitations, you should know the balance as to why they're good and what drawbacks they have. Let's start out by discussing the major benefits from using online invitations.
Cost-Effective: Online invitations are far less expensive than mail-in invitations. Purchasing good quality physical invitations requires you to pay for the cardstock that each and every invitation is printed on, and cardstock isn't exactly the same price as printer paper. You will save money with online invitations.
Designer Fees: You're not paying a designer to make high-end looking invitations. Through an online baby shower invitation service, there are plenty of templates and designs for you to choose from. This not only helps you save money, but it's also less of a hassle. You don't have to wait around to hear back from an untimely designer or service—everything is in your hands.
Fast Delivery: You can send an invitation, and receive and RSVP in a minute (if the recipient is fast-acting, that is). That option simply doesn't exist for email-in invitations. Sending them out takes time, RSVPing and returning them to you takes time. You'll have a finished and complete list of your guests if you just go for online invitations right from the start.
No Address Book Required: Having the physical mailing addresses of everyone on your guest list is exhausting. We used to freely put this information in phone books, or they were available as a return mailing address. Nowadays we're fighting to protect our sensitive information more than ever before, so it's not as readily available. You just need an email address to send these invitations. No more bugging people for their addresses via social media.
Requires Less Time: Between simpler designs and not having to hunt down dozens of addresses, you simply save time by doing online invitations. More time for you means more time to plan the rest of the baby shower.
Greener: No paper used and no mail truck used to deliver it, sending e-vites is more environmentally friendly for sure.
While there is an overwhelming number of benefits to online baby shower invitations, it's not for everyone. We have a few setbacks we'd like to bring up before you make your final decision.
Drawbacks of Sending Online Invitations
Everything in life has its downsides. When we invite people to our baby showers, there's a lot that can go amiss, especially if we're using online invitations.
Not Online: We like to think that the world is entirely integrated and everything we do has a virtual access point or outlet. However, older family members might not want to receive online invitations. They might not really be online all that often anyway and would appreciate a physical, mail-in invitation instead. Then there are some people who just don't use the internet for anything outside of entertainment and/or work, so they might not receive your invitation in the first place. This is something to keep in mind based on the guests you know will be on your list.
Not as Memorable: Sure, you can pull up your old invitations online and view them again, but there's something special about holding a copy of your physical baby shower invitation in your hand and keeping it as a memento. This is a small grievance, but something to consider nonetheless.
Online invitations are inexpensive and effective, and while the downsides are fairly minimal, they might apply to you more than they would to someone else.
What is the Etiquette for Baby Shower Invitations?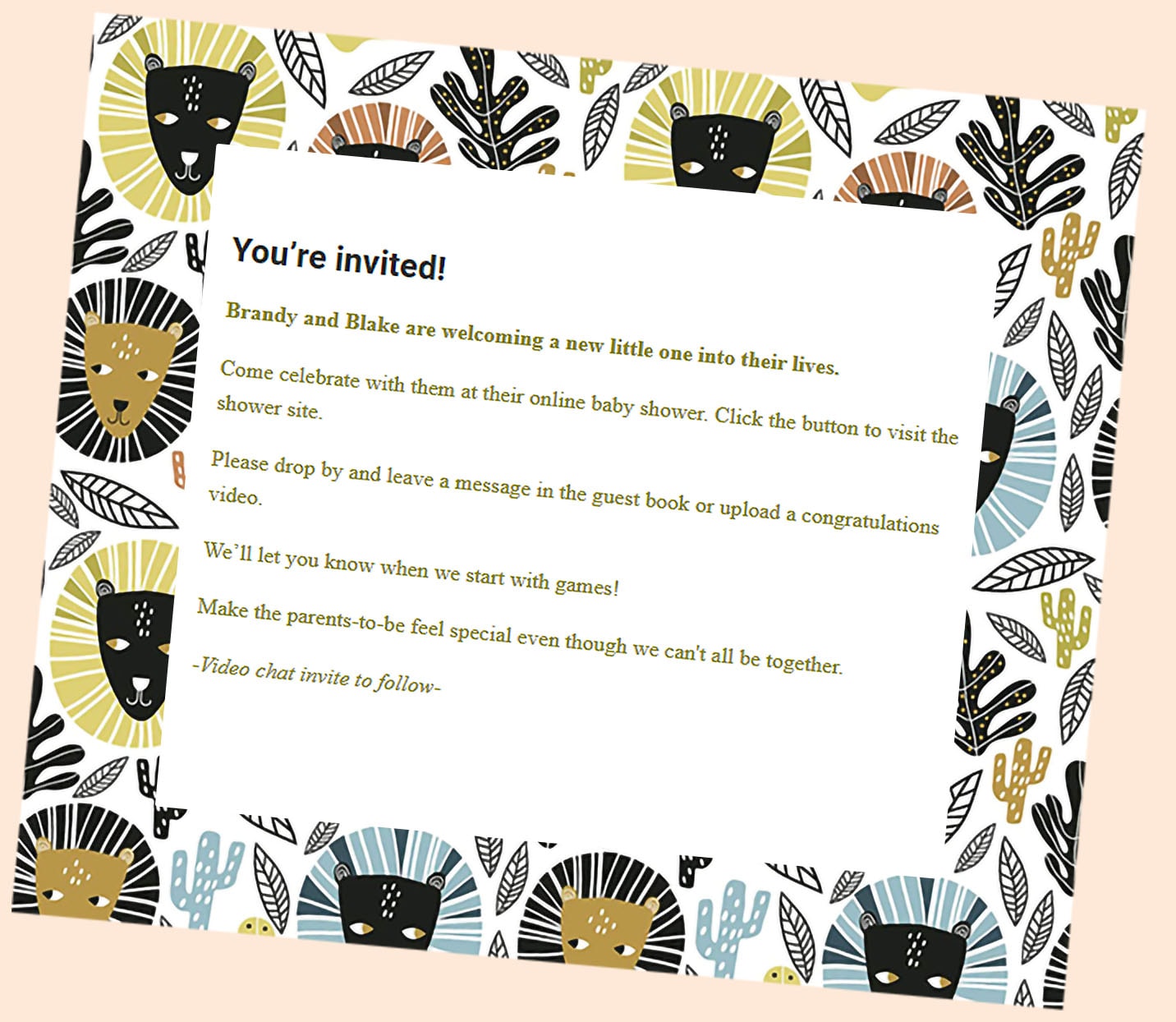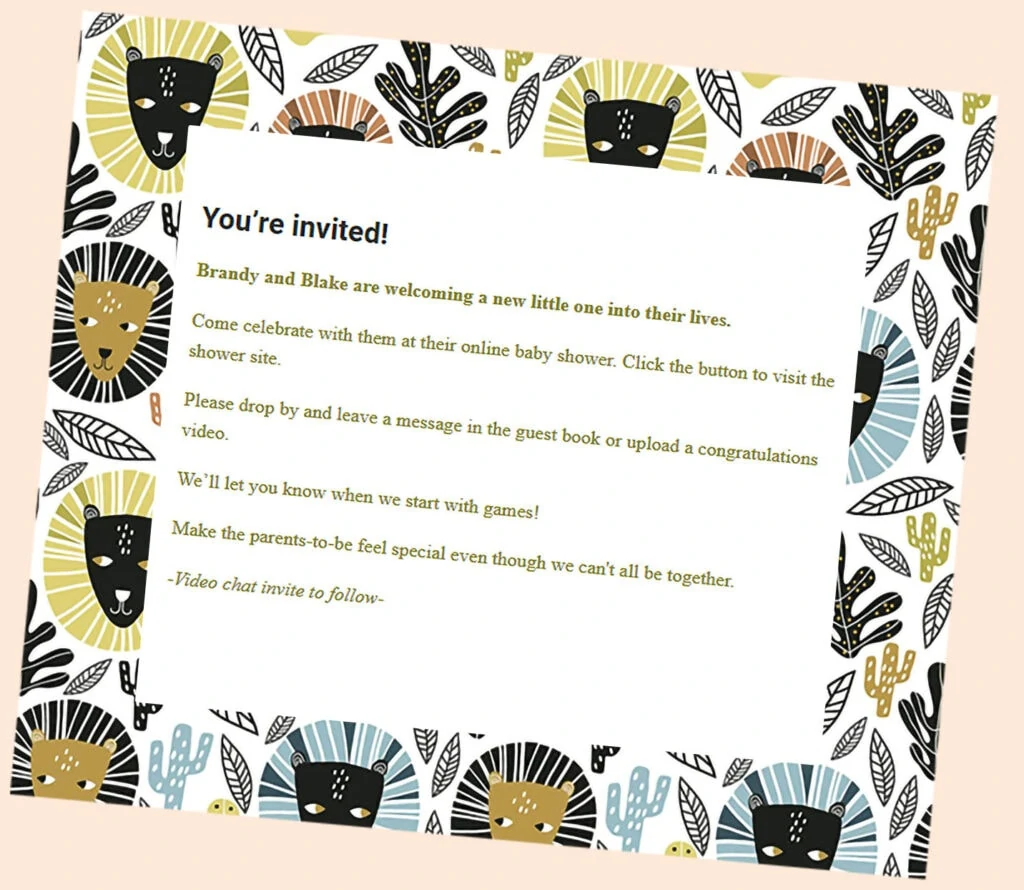 You want this baby shower to be well-received by everyone. It's a celebration of a new life—it should feel special and like everything was done properly. Although it is important, it isn't difficult to make sure your invites are just right; you can easily learn how to fill out baby shower invitations with the right tools.
This is a simple list of standard baby shower etiquette which can apply to both online baby showers as well as in-person events.
1. The Mother Can Plan Her Own Baby Shower
It's commonly thought that a baby shower has to be a surprise, but that's not the case. The mother-to-be can either completely orchestrate the event, or at the very least, they can be included in the decision-making process.
There's no rule against this. It was believed that this meant it was a "Gift Grab" for soon-to-be mothers to simply get a lot of gifts for their baby.
But the thing is, mothers have always been in on the registry process, even before it became common for them to plan their own shower. Why? Because only they know what they need for their own child, not a family friend or sibling.
At the end of the day, a mother wants what she wants for her child, and there's no way someone can 100% know that without consulting her.
2. Invitations Can Be Received Either Way
It's not unprofessional or tacky to use e-vites; Invitations can be whatever you want them to be, whatever works for you and your guests.
Online invitations used to have a stigma attached to them about twenty-or-so years ago when people still used WebTV, before we had social media, email, and messengers integrated into pocket-sized computers that we never leave home without.
The myth that online invitations don't follow proper baby shower etiquette is completely outdated.
3. It's Okay to Message or Call Invitation Recipients Who Have Not RSVP'd Yet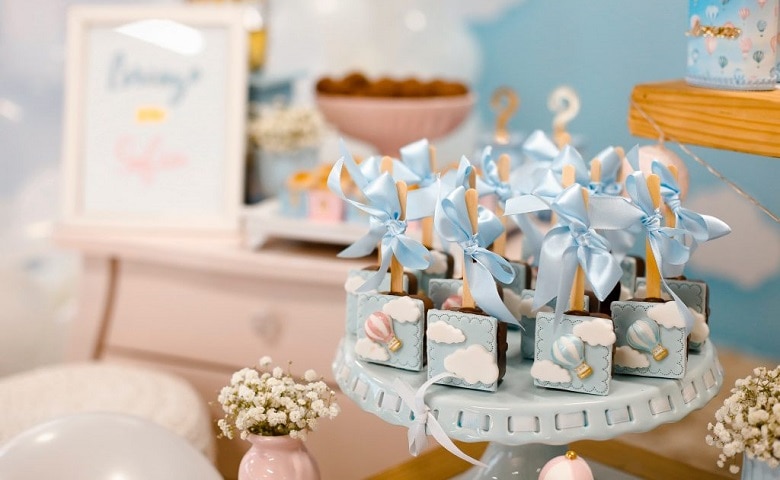 Can it feel a little awkward? Sure it can, but that doesn't mean it's improper etiquette.
If we're being technical, receiving an invitation and not responding to it—whether you are going or not going—is improper etiquette every way you look at it. You're planning an event, which means you're making food preparations and you need to know whether you're renting a hall or not.
Go ahead and place a call or text someone. Make sure that they have the time to actually receive the invitation and some time to decide what to do with it. If you send out invitations six weeks before the event, you should be able to wait about three weeks before you check with anyone.
This is when you're getting the final preparations in order. Keep in mind that if you opt for online invitations, you don't have to wait nearly as long to contact them since they'll receive it immediately.
4. You Must Include Host Contact Information on the Invitations
Even if you're hosting the event, you have to include your own contact information. For mail-in invitations, this seems redundant since your name and address will appear on the envelope. Those envelopes often make it into the recycling bin long before anyone returns an RSVP via mail, so that information will be lost.
Include it on the header or within the body of the invitation. This gives anyone who wants to RSVP immediate information, and anyone who waits until the last possible second will have everything they need.
It's not uncommon to receive RSVP confirmation via phone calls or text messages, even when you send out physical invitations. Keep a list handy so you can check off who is and isn't coming to your shower.
5. Put some effort into the Invites
A mostly blank or effortless design isn't eye-catching or attention-grabbing in the slightest. You're expecting recipients to put in the effort and respond to these invitations, so you should put in the effort to make the invitations as attractive as possible. Make it easy to read critical information, such as the host contact info, and make it appealing.
6. Plan to Give All Recipients Thank-You Notes in the Future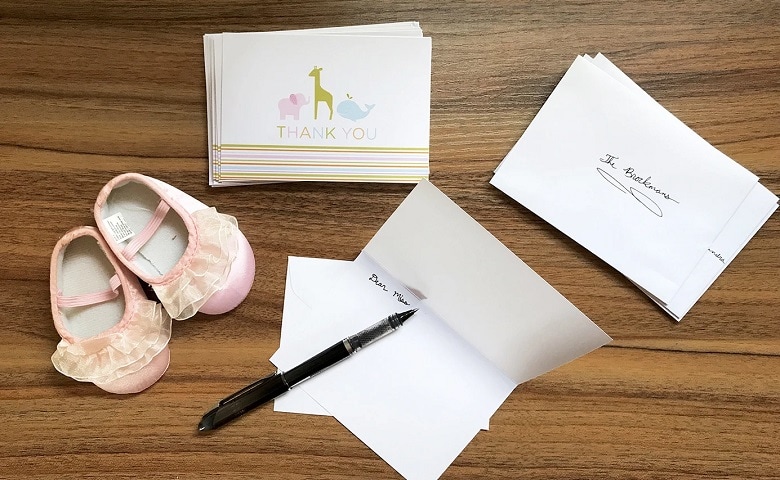 If someone shows up to your baby shower, then you need to assign them a thank-you note. Don't be too hasty in making this list. Instead, have your organizer or someone you trust keep tabs on who did and did not show up, not just who RSVP'd.
Send thank-you notes out immediately. Many parents make the mistake of not doing this until months later (sometimes even when the newborn is already two to three months old).
This comes across as poor etiquette or being ungrateful for company and gifts. If you don't already have thank-you notes handy, that's okay. It's reasonable to wait until you have a headcount on those who showed up before buying the stationery for thank-you notes, but make sure it's a top priority following the baby shower.
Should You Include a Baby Registry?
Yes, you should include your baby registry information on the invitations for your baby shower. Many guests will want to purchase a gift and wrap it as soon as possible. People like to be ready, and this gives them the opportunity to take their time if need be, but get the gift quickly to wrap it and just have it ready for the big day.
When you include a baby registry on your invitations, make sure it's visible but not overwhelming. You want to send the message that the registry is there for anyone who wishes to buy from it, but not make it overwhelm the invitations and make it seem like it's the only reason to have them show up. On an e-vite you can directly link guests to the registry.
What to Do If You're Holding a Baby Shower and Gender Reveal at the Same Time?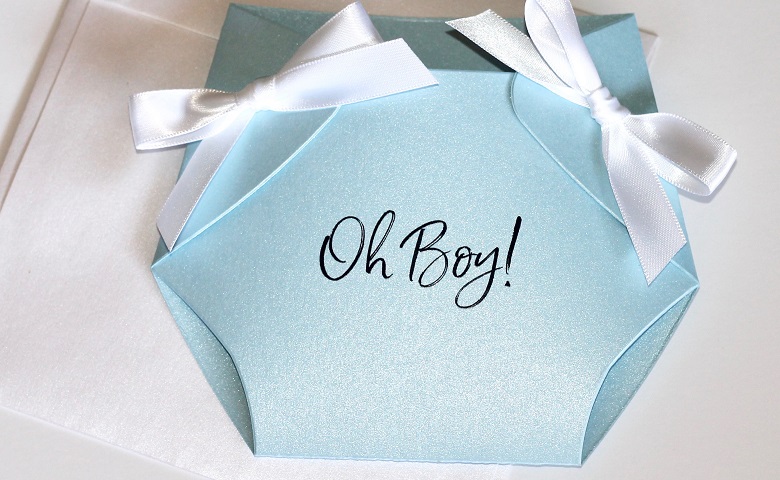 Include it on your invitations. There are a lot of differences between a gender reveal party and a baby shower. For one, standalone gender reveal parties usually don't require the guests to bring gifts from a registry.
You want to be sure that what you're hosting comes across as a baby shower with a gender reveal event so people don't get confused.
If you really want to do this, we have a guide on how to combine both party types. Notify your guests that the gender reveal event will take place during a baby shower, worded in a way that doesn't incite confusion.
If you're doing something elaborate for the gender reveal, it's a good idea to include an expected start and finish time to the event (entire baby shower) on your invitations.
See how a great online baby shower works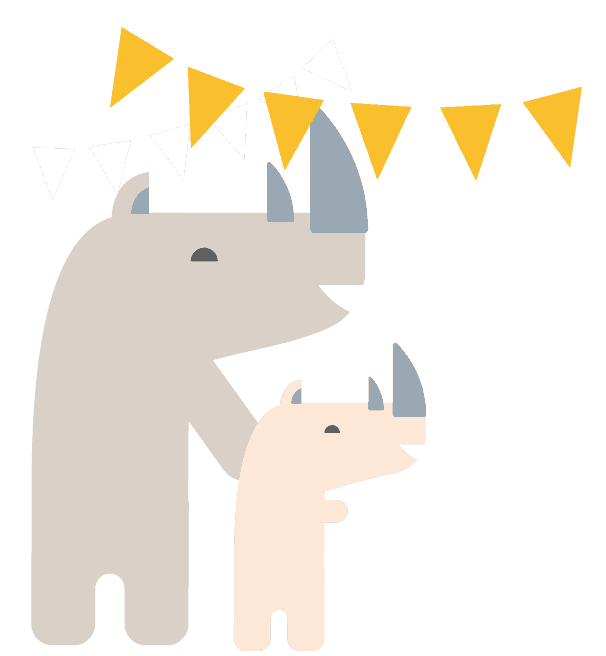 Your Invitations are a First Impression: It's Your Time to Shine
You don't want to start too early, and you don't want to send them too late.
You have to take the Goldilocks approach and get it just right. As long as your guests have enough time to actively set aside time off or schedule their free time with your baby shower in mind, everything will come together.
Scheduling your baby shower can be a chore, and when everything seems like it's just a bit too much, molehills feel like mountains.
We offer unlimited customizable invitation sends, a guest book feature, photo album and so much more. Let WebBabyShower make some of these tasks a breeze.