Elephant Baby Shower Theme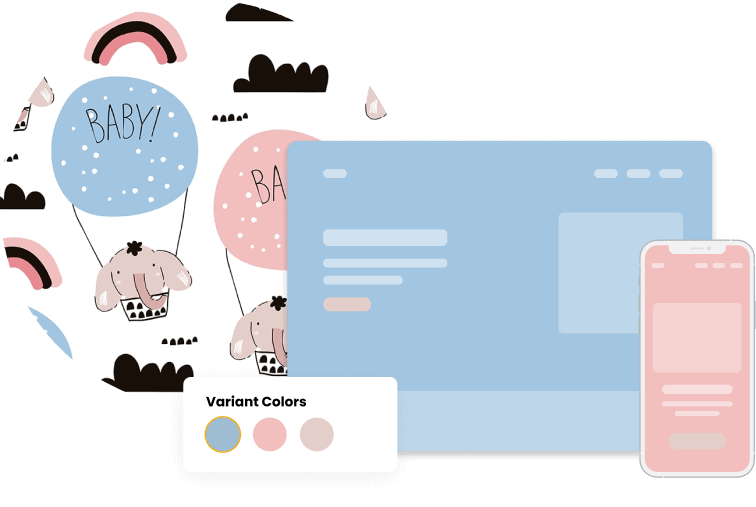 Elephant Baby Shower Theme Ideas: Celebrating with Gentle Giants
The gentle, wise, and majestic elephant is a symbol of strength, honor, and family. What better way to celebrate the upcoming arrival of a little one than with an Elephant Baby Shower? This theme, with its blend of tenderness and might, promises a heartwarming and memorable celebration. Let's embark on a journey through the world of elephants and discover some enchanting ideas for the ultimate Elephant Baby Shower.
Why Choose an Elephant Baby Shower?
Elephants are known for their strong familial bonds, making them a fitting emblem for a baby shower. Their protective nature, combined with their playful side, mirrors the emotions of expecting parents. The soft grays and pastel colors associated with this theme also offer a versatile palette that can be tailored to any preference, be it elegant or whimsical.
Elephant Baby Shower Invitation Ideas
Heartfelt Elephant Invitation
This design can feature a loving elephant cradling its calf, symbolizing the bond between mother and child. A touching phrase like "Join us as we celebrate the upcoming arrival of our little bundle of joy" can set the tone.
Watercolor Elephant Invitation
Opt for a soft and dreamy design with watercolor illustrations of elephants. This can be paired with a gentle message like "A little elephant is on the way, come and celebrate this special day!"
Elephant Parade Invitation
Feature a parade of elephants, big and small, marching towards an exciting event. Add the catchy phrase, "Join the parade as we celebrate a new addition to the herd!"
Elephant Baby Shower Decoration Ideas
Elephant Balloon Centerpiece
Create a centerpiece with gray balloons shaped like elephants. Complement these with pastel-colored balloons to add a pop of color.
Elephant Garlands
Craft or purchase garlands featuring paper or fabric elephants. Hang these across the room or around the main table for a thematic touch.
Elephant Footprint Pathway
Lead your guests into the venue with a pathway of elephant footprints. This playful touch can set the mood right from the entrance.
Elephant Baby Shower Cake Ideas
Elephant Family Cake
A cake adorned with fondant figures of a parent elephant and its calf can tug at the heartstrings. Opt for flavors like chocolate hazelnut or almond vanilla to delight the taste buds.
Elephant Cupcake Tower
Create cupcakes topped with edible elephant figures or designs. Arrange these on a tiered stand, making it look like a playful herd of elephants.
Elephant Cake Pops
Bite-sized cake pops designed to resemble little elephants can be both adorable and delicious. These are perfect for guests to enjoy on the go.
Elephant Baby Shower Food Ideas
Elephant Ears Pastries
Serve these delicious pastries, which, despite their name, are sweet, flaky, and utterly delightful. They can be dusted with powdered sugar or cinnamon for added flavor.
Peanut Salad
Given that elephants love peanuts, a peanut salad with mixed greens, roasted peanuts, and a tangy dressing can be a thematic and tasty addition.
Elephant-shaped Cookies
Craft cookies shaped and decorated like elephants. These can be sugar cookies adorned with gray icing and details like eyes and tusks.
Elephant Baby Shower Favor Ideas
Elephant Candles
Mini candles shaped like elephants or with elephant engravings can be a charming token of appreciation for your guests.
Elephant Bookmarks
For the bibliophiles in the group, elephant-themed bookmarks can be a cherished memento. These can be crafted from metal, paper, or fabric.
Elephant Planters
Mini planters shaped like elephants, filled with succulents or small plants, can be a lasting reminder of the special day.
An Elephant Baby Shower is a theme filled with warmth, love, and the promise of new beginnings. With these ideas at your disposal, you're set to create a celebration that resonates with the gentle strength of elephants and the joy of welcoming a new life. As the trumpets sound and the herd gathers, you'll know that the elephant theme was the perfect choice for this joyous occasion.