Long gone are the days when families lived just down the street from each other. In today's world, families may not reside in the same state – or country – even. Instead, they are scattered all across the planet!
Especially during pregnancy, don't let the miles come between you and your family. If you call Phoenix home, you can easily connect with loved ones in the Big Apple. And if your fun-loving parents are living their post-retirement dream life in sunny Cozumel, they can still bond with your new baby. Even long-distance? 
You bet! WebBabyShower has a list of tips to make keeping in touch with long-distance family easy-peasy!
Here are 6 ways to connect with family across the country & the world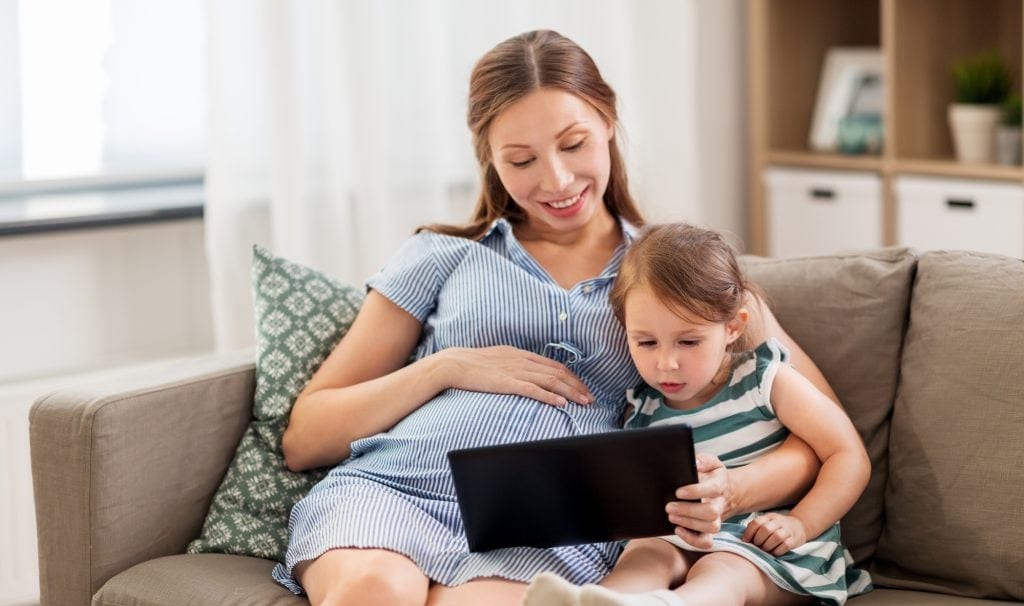 # 1 Create a Weekly Check-in with Video Chat
While you may not share a zip code, it is easier than ever to connect with your family across the miles! How? One way is to create the habit of a weekly video chat. You can easily create a free account with Zoom, Skype, Google Hangouts, or if your an iPhone person then you have FaceTime ready to go. But have you thought about how to harness this great tech as a family habit?
Connecting via video chat is a long-distance relationship trick couples have often used, but it works for the family too. Imagine doing a chat while "real life" is happening all around you!
We tend to think of video chat as a 'total focus' activity, but considering it more like hanging out opens up new possibilities.
While you're cooking: If you're staying in tonight to prepare supper, why not have a casual video chat with your family, while you steam the broccoli and mash the potatoes? Plus, with the grandparents entertaining your little one, you can get more done!
Breakfast dates: There's no need to eat your morning cereal alone! Set a date and time for a video chat with those long-distance relatives, and you can easily connect over breakfast.
Breastfeeding chat time: When you're breastfeeding, you tend to have some downtime. That's the perfect time to catch up with your family. And the best part? If you're located in different time zones, you'll have someone to keep you company during those 2:00 a.m. feedings!
Tummy time: How about placing a laptop or phone nearby (but out of reach!) while baby enjoys some tummy time. Faraway family will enjoy checking out baby's newest milestone!
When they're ready – storytime: Babies love books! Why not plan a morning video chat for storytime, or schedule a bedtime story? It's THE perfect way for grandparents and other family members to bond with your little one.
Get more tips for connecting with the family online in this Issues I Face article by author Sarah Hau.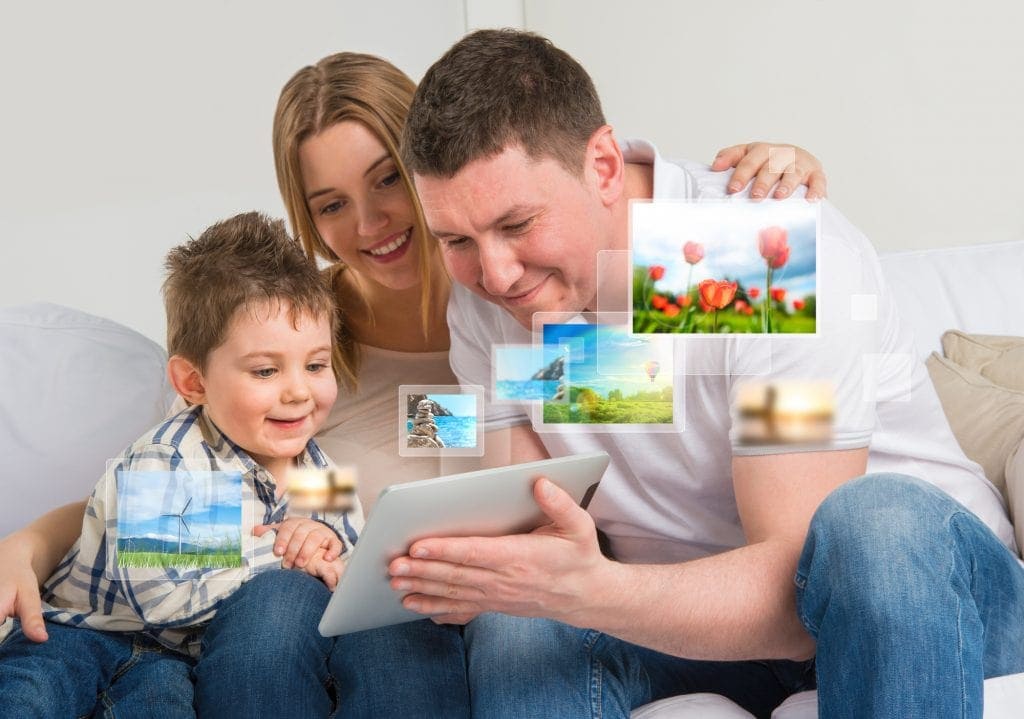 #2 Use a Shared iCloud Gallery for Photos
If you're all into the iPhone world, the shared iCloud Gallery is a free AND secure photo-sharing option. You can share photos and videos with the people you choose. They can add their own photos and videos, too. Plus, they can like your photos and leave comments – you'll automatically receive a notification when they do.
And if you're looking to set up an online shared photo album, the iCloud Gallery is user-friendly and easy to navigate. Just save any photos you want to share into an ongoing pregnancy and baby album. Be creative with different album titles ideas like: Baby Bump, Baby's Firsts, or Baby Explores the World. Another perk? If you're tired of clogging up your email and texts with photos, the iCloud Gallery avoids this altogether.
Ready to get started? Apple support has all the instructions you need, from turning on shared albums to adding photos and videos.
#3 Sign up for Seat Alerts – For the Grandparents (hint, hint)
Thanks to technology, keeping in touch with long-distance family members is easier than ever. But sometimes, you still want to catch up in person – for birthdays, holiday celebrations, family reunions – or even, just because. But since travel planning takes a lot of time AND money, we've got a few ideas to help you save on both!
If your family members have booked a flight, consider signing up for seat alerts. Found on Google Play, Seat Alerts by ExpertFlyer looks up the seat map of your flight and sets up a Seat Alert notification to find window seats, aisle seats, and more. Plus, Seat Alerts will monitor the available seats right up until the flight departs!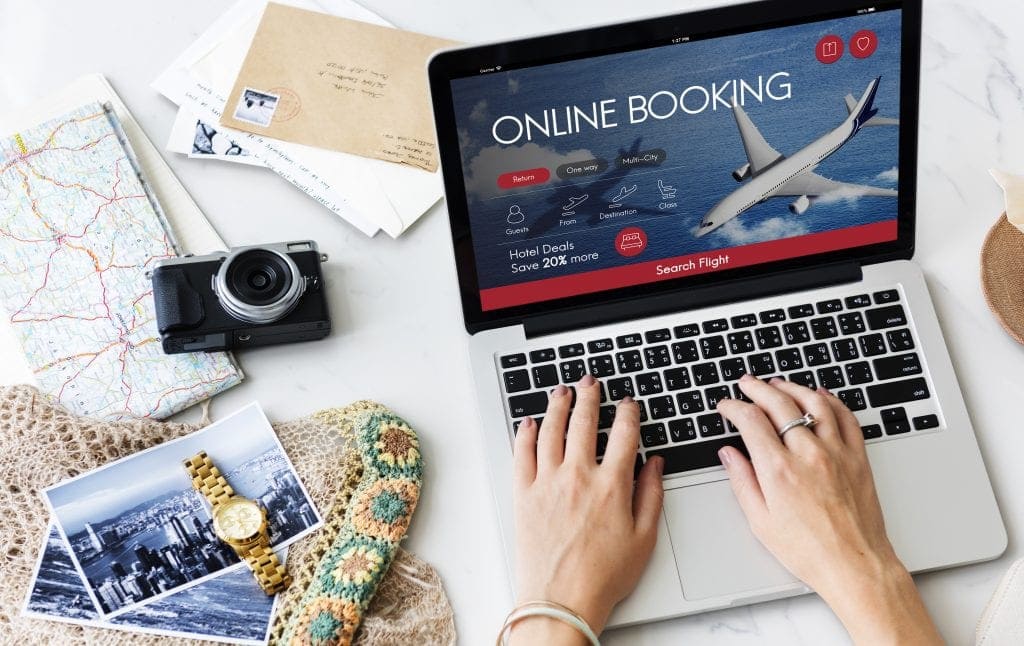 Travelocity helps secure the best hotel rates in the most popular destinations, all around the world! Users can easily browse hotels by destination. And they can check out hotel reviews, written by other Travelocity customers.
Traveling is a breeze with Orbitz. You can search for and book a wide range of hotels, flights, car rentals, cruises, vacation packages, and destination activities right on their website. For even sweeter travel deals, join the free Orbitz Rewards loyalty program!
Looking for hot hotel deals? Hotwire is your go-to source for finding "4-Star Hotels at 2-Star Prices." Plus, enjoy faster booking and exclusive deals with their free Hotwire app.
Remember – when searching for affordable travel options, Google, Travelocity, Orbitz, and Hotwire will all let you pick a city and price threshold. Grandma will appreciate cashing in on some awesome deals!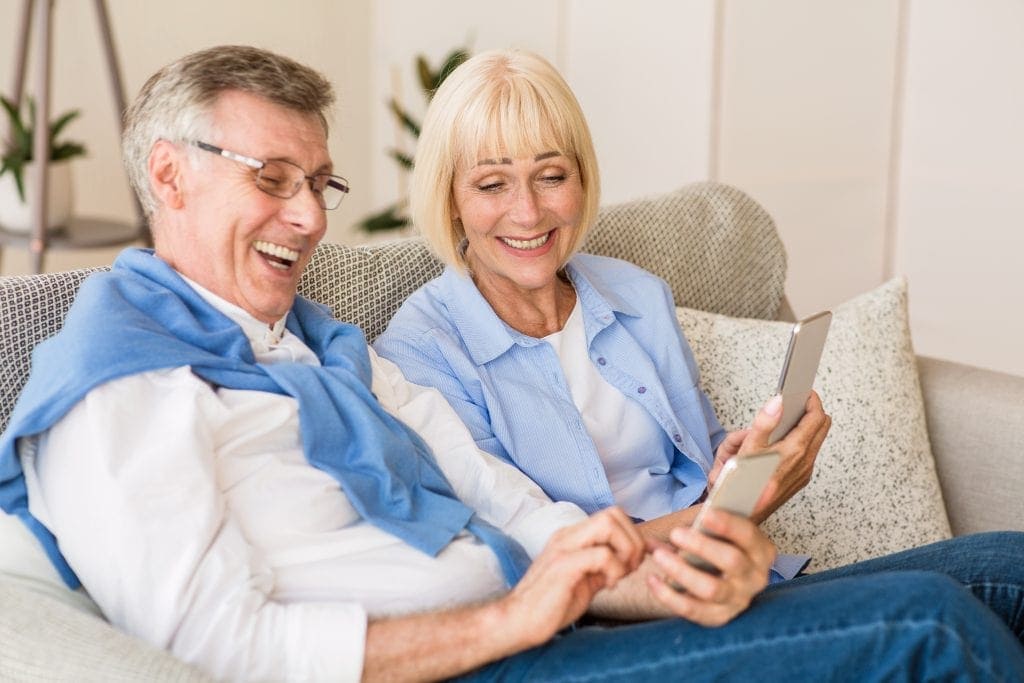 #4 Send Picture Postcards from your Phone
Sometimes you want to send faraway family members "real" mail – the kind they can display on the fridge. Did you know there are apps that make sending personalized greetings super easy? And grandparents are going to love getting them!
With TouchNote, you can create personalized cards online. First, simply choose a photo. Then select stickers, filters, maps, and stamps – the fun stuff – to add your own creative touch. (Your first two cards are FREE, so let your imagination fly!) Finally, let TouchNote do the rest – mailing your card with free worldwide delivery. As Motherly points out, you never have to leave the comfort of your own home to stop by the post office.
Besides, greeting cards and postcards, TouchNote also offers photo gifts, like gallery frames and canvases. And they have over 100,000 5-star reviews. Find out more on TouchNote's FAQs page!
Another option for creating and sending personalized greetings is Postagram, offered by Sincerely. Use photos from Instagram, Facebook, or your camera roll to capture a special moment. You can easily customize colors to match your unique style. (New card designs change seasonally.) Creating your Postagram only takes seconds from your iPhone or Android device.
For $2 in the US and $3 internationally, your Postagram can be mailed just about anywhere! Check out these delivery dates to ensure your Postagram arrives in time for holidays or birthdays.
See how a great online baby shower works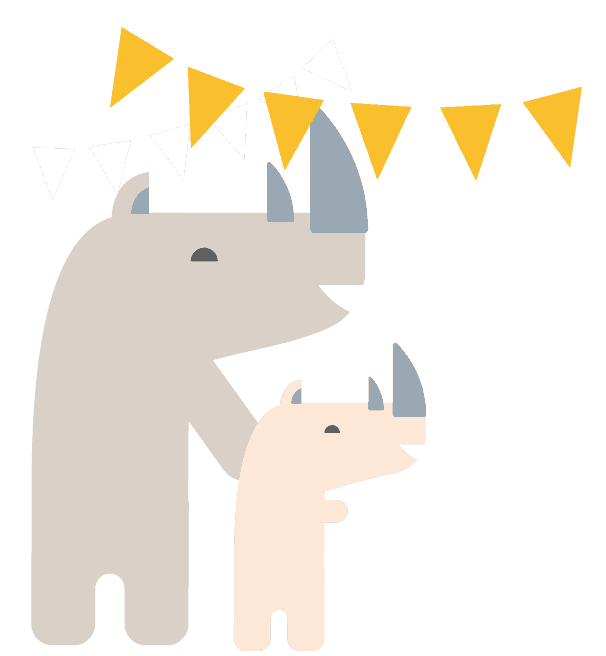 #5 Aspiring Writers – Start a Baby Blog
Is writing your thing? Then consider creating your own baby blog! Family and friends will love reading your post updates on everything from baby's first doctor visit to baby's first tiny tooth. (Visit Issues I Face for even more blogging ideas to get you started.) And did you know you can start your own FREE blog right here at WebBabyShower? Check it out!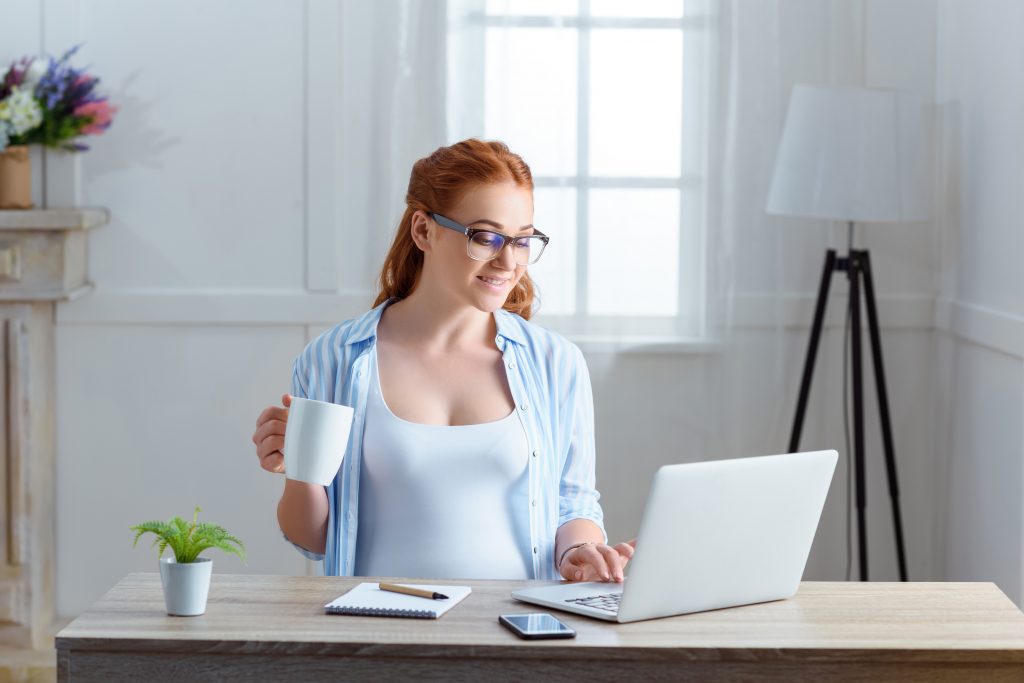 There are many other free options, too. Wix offers an array of templates to fit your unique style, along with plenty of tips for building and managing your new blog. Blogger features free, easy-to-use templates and allows you to safely store thousands of posts, photos, and more with Google. WordPress is another popular and free blogging option, where you can share all-things baby.
Some blog sites don't offer tech support, so keep that in mind before getting started. And if you're concerned about strangers reading your personal blog posts that are meant to be shared with family only – don't be! You can easily create a blog that is password protected. That means only the people who have the password can view your blog posts.
So what are you waiting for? Get busy posting!
#6 Invest in Grandparent Tech Time
Are your parents tech-challenged? If so, next time you're all gathered together, consider getting some apps on their phone or iPad that will make it easier for them to connect with you and your new baby! Then take it a step further. Sit down with your parents or extended family members to explain how the apps actually work. This will remove the frustration barrier!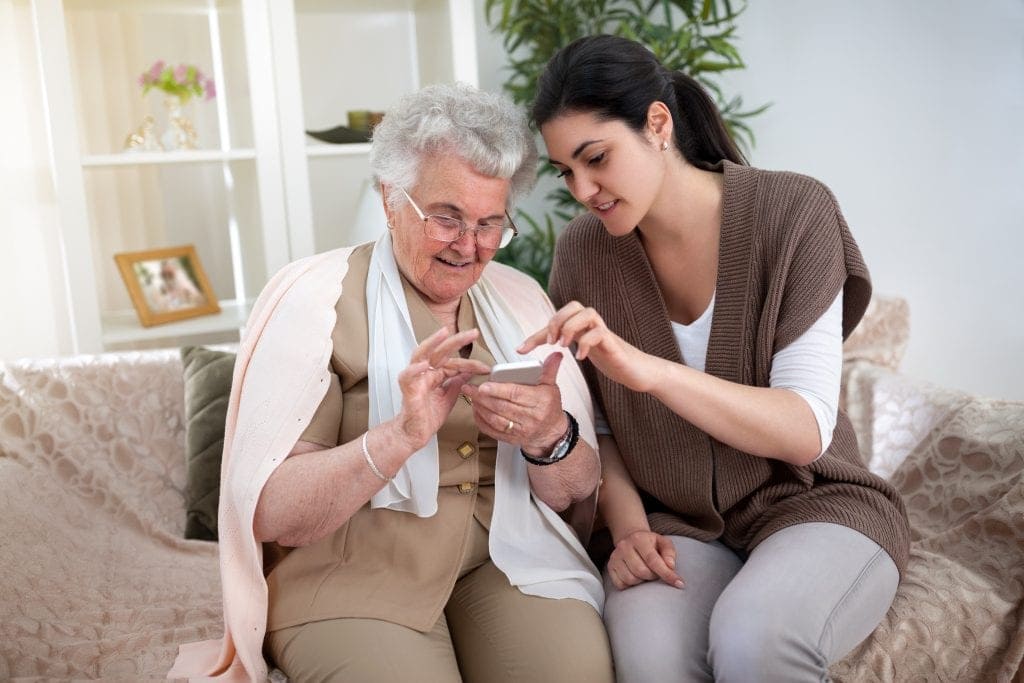 For example, help your folks set up a Skype account. Or if FaceTime is still a challenge, invest the time to help them navigate the app. Give them plenty of pointers (and encouragement!) along the way. Make it even easier for them by adding yourself to their contacts. Your parents are sure to appreciate your helpful tips AND your time!
In this Café Mom article, Grace P. Shares her experience introducing her mom to technology. The result? Grace's mom and child became online buddies!
WebBabyShower Connects You with Family Faraway
We hope our list of tips to make keeping in touch with long distance family easy inspires you to connect with loved ones across the miles! Whether you plan weekly video chats, send Postagram photo cards, or create a blog, the main thing is to keep those lines of faraway communication open. And if you are expecting, our online WebBabyShower services is one of the best ways for families to connect – both near and far!