Expecting a baby is a whirlwind, and your friend stepping up to host your baby shower is like a superhero swooping in to save the day (minus the cape). The hostess puts in a lot of effort, from nailing the theme to crafting the speech that tugs at your heartstrings.
To show your love, consider giving her a gift that matches her style and the party's vibe. It's a meaningful way to say a huge thanks for all her hard work. Whether she's into personalized items, home decor, or self-care, we've gathered top-notch baby shower hostess gifts that will make her feel truly appreciated.
Customized Mementos
Engraved Jewelry Box
Consider gifting your fabulous baby shower hostess a beautiful wooden or glass jewelry box, personalized with her name or a sweet thank-you message. It's not just any box; it's her special spot to keep all of her favorite jewelry safe and sound. Plus, it adds a touch of glam to her vanity! We found the perfect one on Etsy – check it out here. It's an ideal blend of style and sentiment, just like your friendship.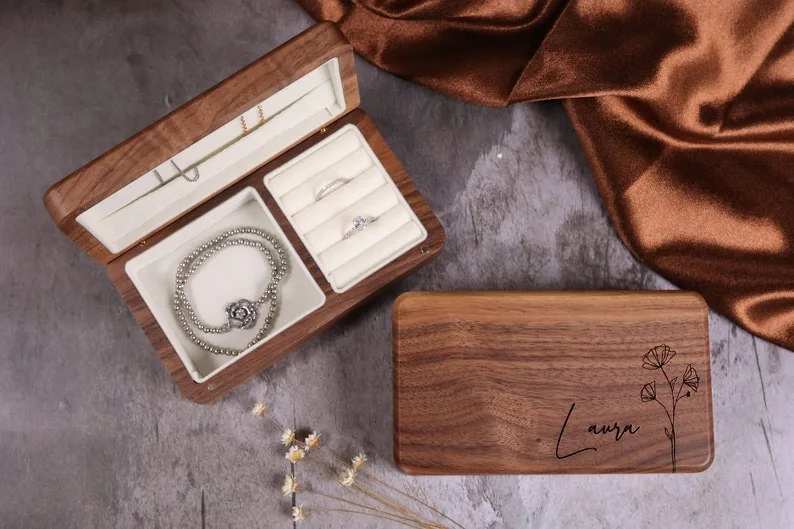 Custom Memory Book
This lovely book is perfect for your hostess to jot down heartfelt moments, adding photos and special mementos. You can even include your favorite pictures and memories, an homage to your friendship. The Custom Leather Scrapbook from Etsy lets you add a sweet message to the cover, making it extra-special. It's a heartfelt gift celebrating your friendship and her soon-to-be role as your baby's loving auntie.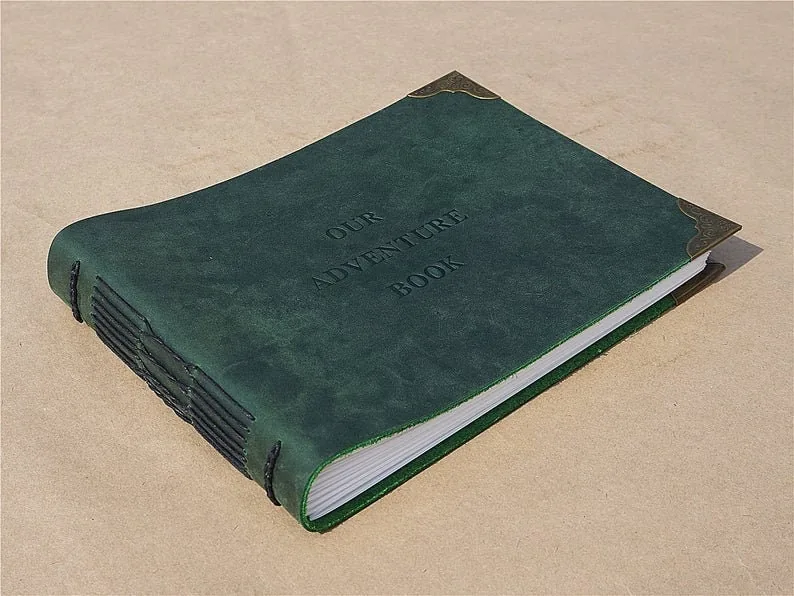 Monogrammed Throw Blanket
Looking for foolproof baby shower hostess thank-you gifts? Monogrammed blankets are a perfect choice! These are ideal for hostesses who might be a bit challenging to shop for – I mean, who wouldn't love a soft, cuddly, personalized blanket to snuggle up with, right? We discovered a fantastic option on Etsy that lets you get specific with the blanket's color and text. It's the ideal mix of practicality and comfort!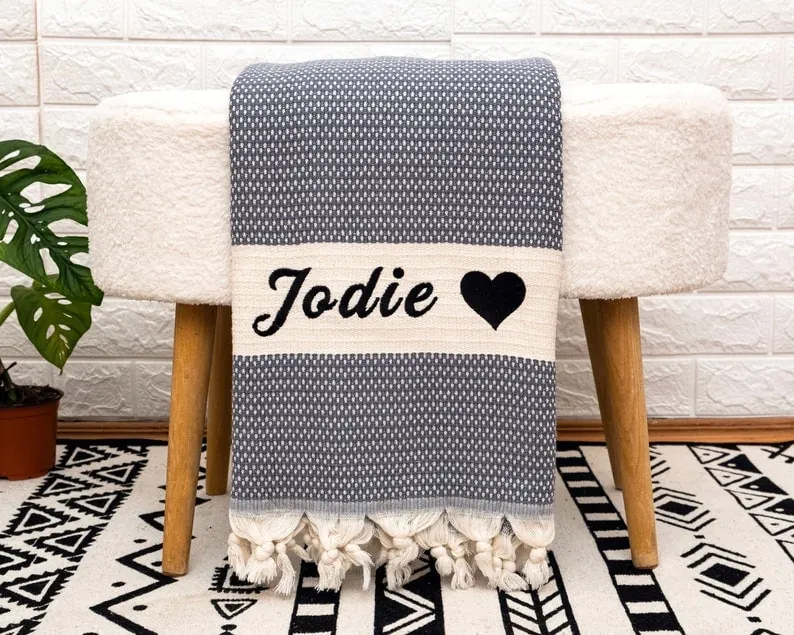 Throw a Virtual Baby Shower so Everyone

Can Celebrate!

• Free Trial – 14-Day Refund for any reason
• Only 1 Minute Setup!
• 80+ Custom Themes & Matching Invites
• Use Any Online Registry
• Send Unlimited Invites and Updates
• Baby Shower Games with Scoreboards, Give Prizes!

Build Your Shower
---
Home Décor
Handmade Wall Hangings
Looking to add a stylish touch to your friend's space? Handmade wall hangings make fantastic baby shower hostess gifts! Consider picking one that complements your baby shower theme, such as a Macramé Wall Hanging for a boho baby shower, or a Leafy Wall Hang for a jungle theme. These are thoughtful gifts, especially for those who appreciate unique home decor!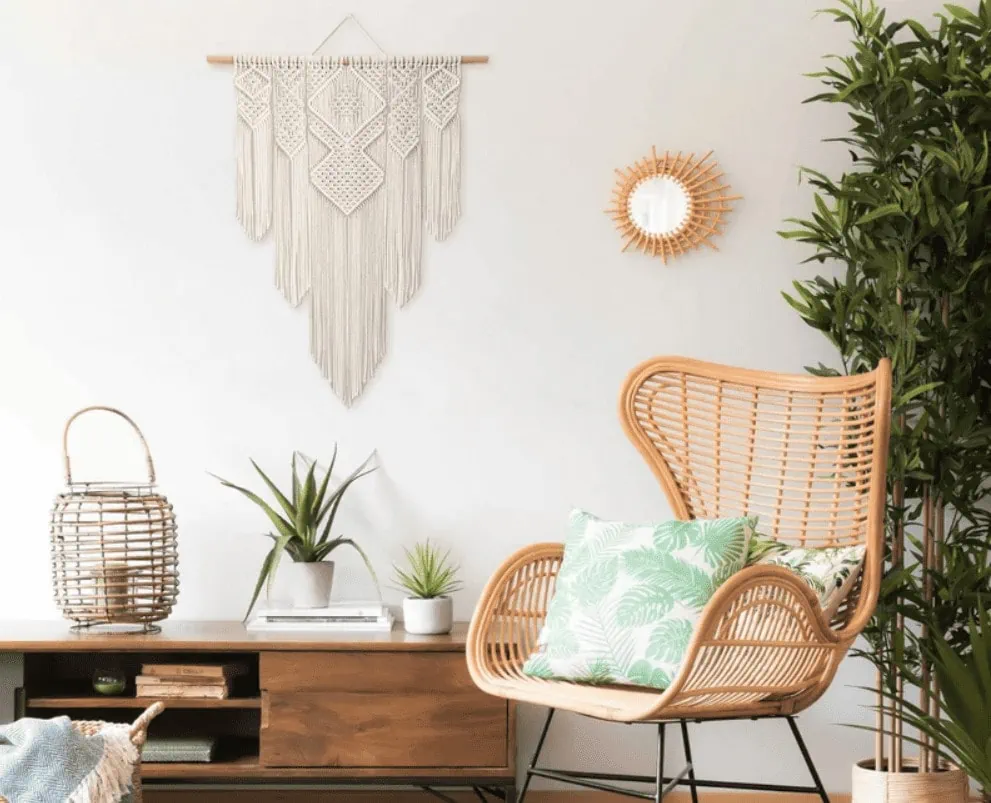 Soothing Candle Assortment
Need a perfect baby shower hostess thank-you gift? Consider a premium candle set! With calming scents like lavender, vanilla, and jasmine, these are sure to make her space smell great! Take a peek at this excellent option on Amazon, which comes with six aromatherapy candles to make your hostess's home feel like a spa.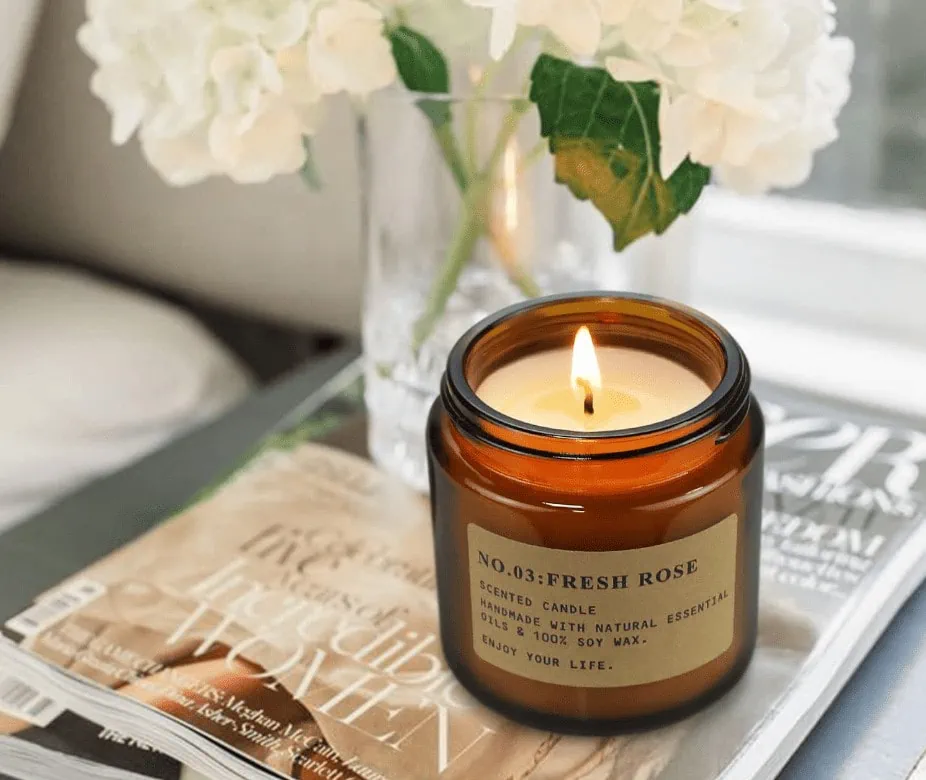 Fashionable Indoor Plant Holders
Add a touch of nature to your hostess's home with decorative indoor planters! These elegant pots are perfect for housing succulents or small indoor plants, adding a touch of freshness to any room. Be sure to check out this Set of 3 Planters on Etsy, crafted from reclaimed wood, making them the perfect baby shower hostess gift for an eco-conscious friend.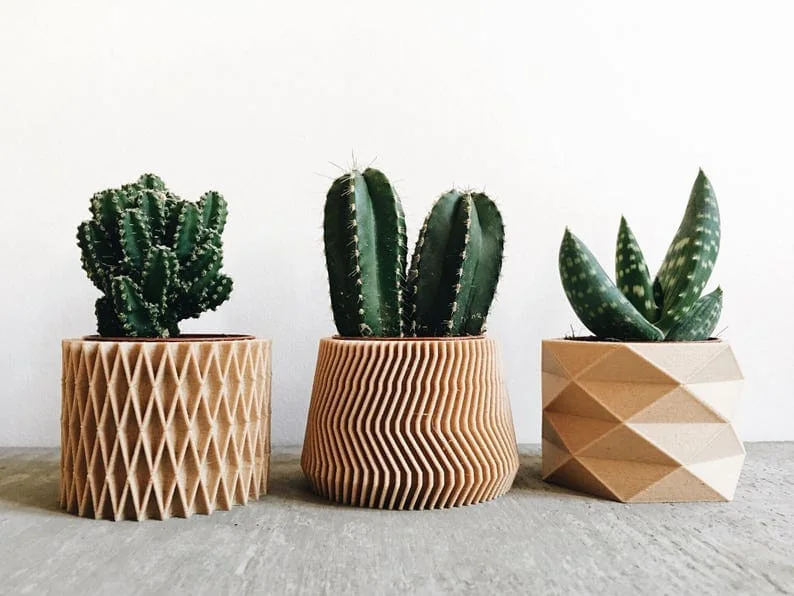 Relaxation and Self-Care
Premium Spa Set
Help your hostess with the most-ess unwind with a luxurious spa set, containing essential self-care items for a relaxing at-home spa day. For a top-notch, all-natural option, consider the Organic Spa Set from Etsy, featuring an organic towel, two body scrubs, an all-natural soap bar, lip balms, and more. Your friend will truly appreciate this soothing gift!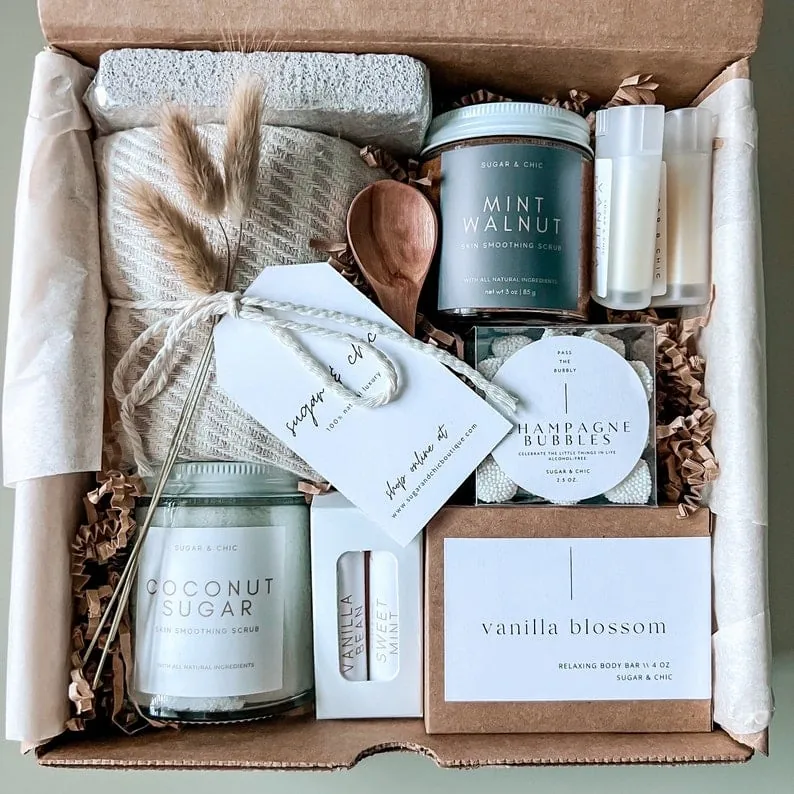 Artisanal Tea and Coffee Collection
Imagine the joy on your hostess's face after you give her a premium tea or coffee set, paired with a beautiful mug or teacup. Tea lovers will adore the Fleur Gourmet Tea Gift Box, offering six fragrant blends and a handy ball infuser, all in eco-friendly packaging. And for coffee enthusiasts, Bean Box's World Coffee Tour features 12 coffees from across the globe, introducing her to a world of new and exciting flavors.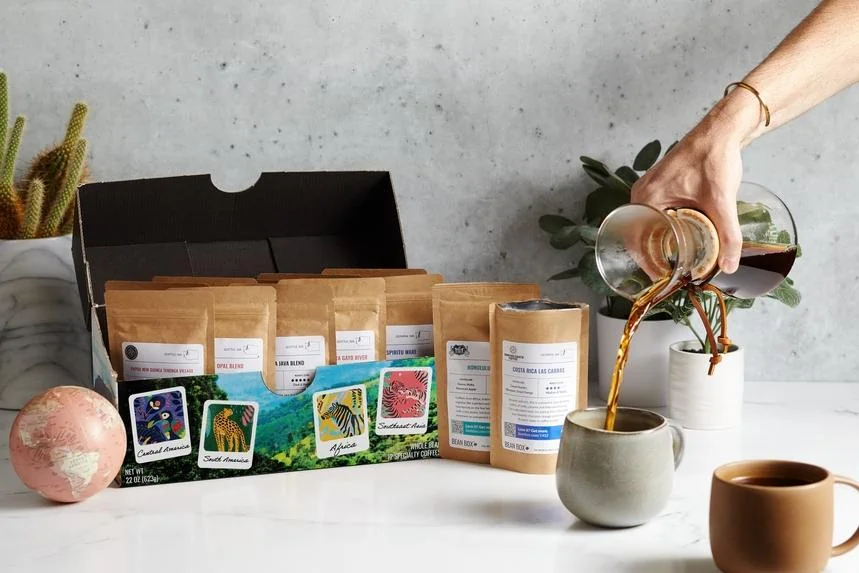 Luxurious Handmade Soaps
Upgrade your hostesses' bath time with natural artisanal soaps, carefully crafted for a truly indulgent experience. Dive into this Etsy collection, offering a variety of vegan soaps in delightful scents such as Honeysuckle and Orange or Peppermint and Eucalyptus. Not only are these soaps affordable, but they also bring a touch of true luxury, making them one of the best baby shower gifts for multiple hostesses.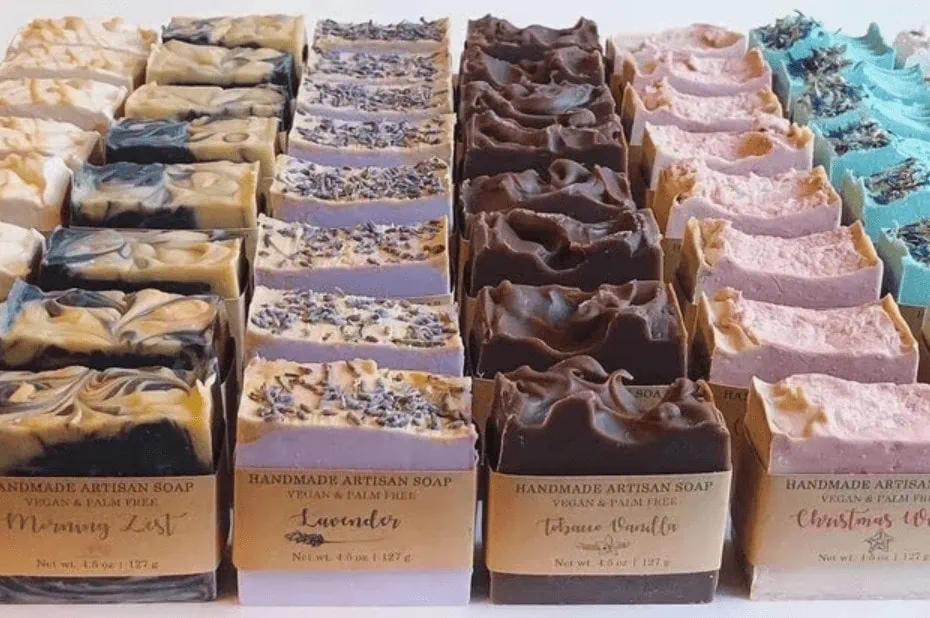 Books and Learning
Top Rated Novels
Gift your hostesses a best-selling novel in their favorite genre to help them unwind during their free time. This choice is thoughtful and affordable, especially when you have multiple hostesses. Take this gift to the next level by including a coffee mug, bookmark, or other small items customized to each hostesses' preferences. It's a fun and heartfelt way to show your gratitude!
DIY Craft Book
Celebrate your hostess's creative side with a DIY craft book. These delightful handbooks are filled with fun and unique projects, helping your hostess make everything from charming decorations to personalized gifts. Consider this wonderful DIY Craft Book from Amazon, containing over 365 days worth of crafts to spark her imagination.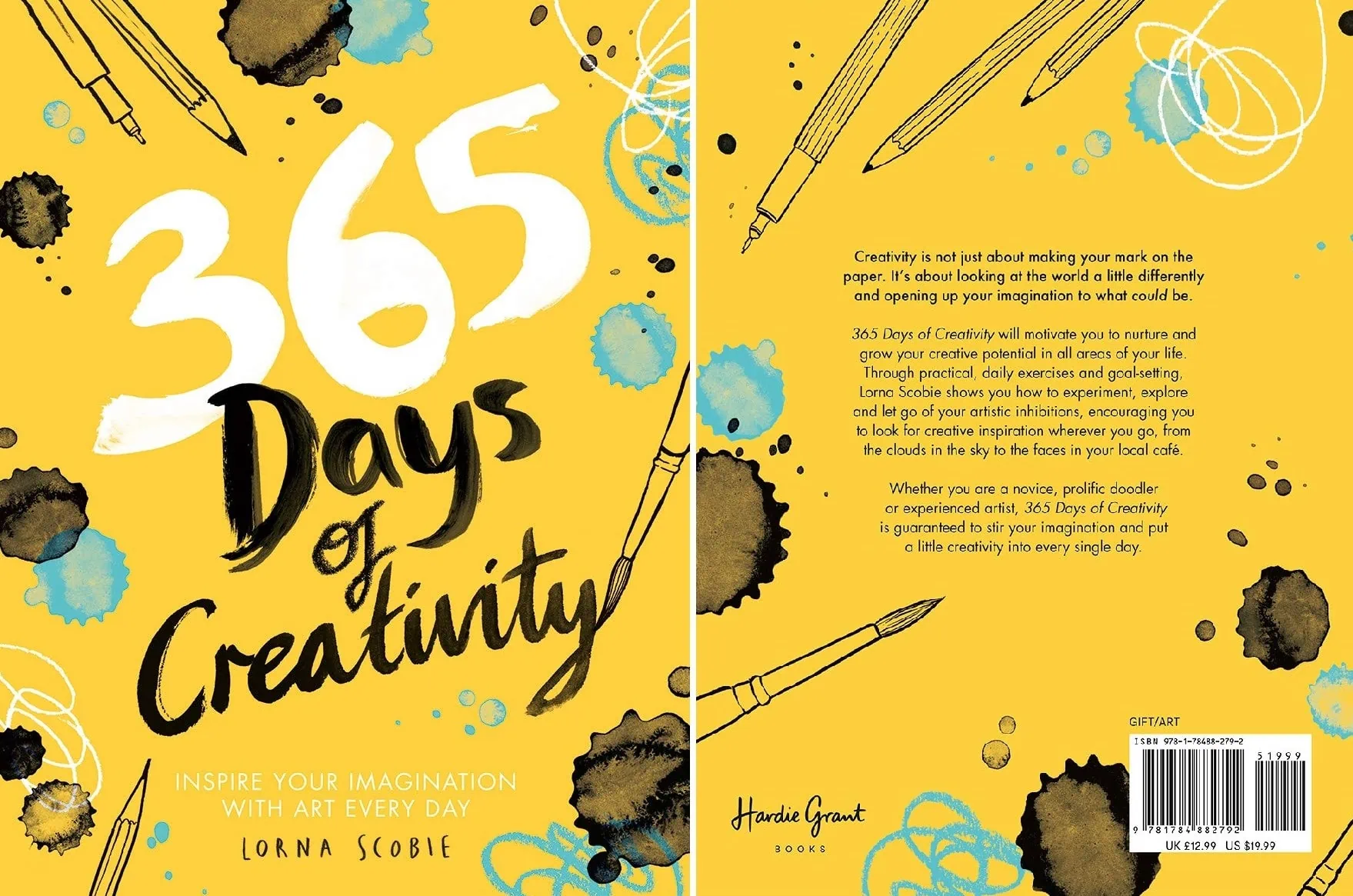 Unforgettable Biographies
Treat your hostess to a biography – a book that dives deep into the life of someone who's accomplished amazing feats. This thoughtful gift ensures she always has some inspiration on hand. Consider top-rated picks like The Pursuit of Happyness by Chris Gardner or When I Fell From the Sky by Juliane Koepcke. It's one of the best baby shower hostess gifts to bring some positivity and motivation into her world!
Gourmet Gifts
Artisan Chocolate Box
Indulge your hostess's sweet tooth with a delicious assortment of handcrafted chocolates.
Consider Martin's Chocolatier Signature Box from Etsy, featuring a luxury assortment of 16 handmade flavors, sourced from internationally-renowned artisans. It's an awesome way to add a touch of sweetness to her day!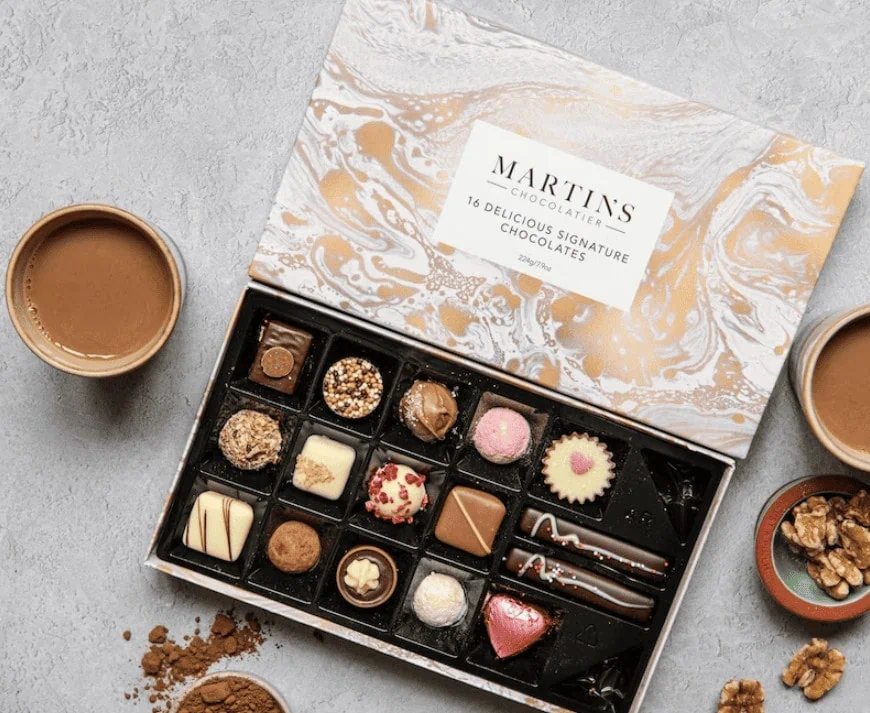 Decadent Cheese and Wine Basket
This carefully curated collection combines fine cheeses with a premium bottle of wine, setting the stage for a relaxing evening with all of your hostess's favorite goodies! This is one of the best DIY hostess gifts for a baby shower, since you can select cheeses and wines based on her preferences. Then, just put them in a cute basket and you'll be off and running. She'll love this decadent gift, especially if she's already a foodie!
Homemade Jam or Preserves
This is one of the best baby shower hostess thank you gifts to upgrade her breakfast game, including a delightful selection of handcrafted jams. This Jam Gift Basket from Etsy offers a variety of high-quality jams in spicy or sweet options, making each bite utterly delicious. It's the perfect touch of thoughtful sweetness to brighten her mornings.
Conclusion
Picking out the ideal gift for the baby shower hostess is all about acknowledging her hard work while showing your gratitude. Whether it's a customized keepsake, a lovely home decoration, or a self-care item, it's the thoughtfulness behind the gift that truly counts! While you're celebrating the arrival of a new life, let's also celebrate the incredible hostess (AKA superhero) who made the baby shower a truly unforgettable event!