Do you worry about getting everyone to one physical location for the bridal shower you are throwing? Do you have concerns that the party may be a flop due to poor attendance?
Worry no more when you throw a virtual bridal shower. Although not a new concept, Virtual parties have become incredibly popular these days and are an ideal way to bring everyone together when meeting up in person isn't possible and social distancing is the norm. VIrtual is the new norm for everything these days!
With the WebBabyShower platform, you can easily plan, organize, and throw an amazing virtual bridal shower that will make the bride-to-be thankful she chose you to host the party.
Throw a Virtual Baby Shower so Everyone

Can Celebrate!

• Free Trial – 7 Day Refund for any reason
• Only 1 Minute Setup!
• 40+ Custom Themes & Matching Invites
• Use Any Online Registry
• Send Unlimited Invites and Updates
• Baby Shower Games with Scoreboards, Give Prizes!

Build Your Shower
---
What Is a Virtual Bridal Shower?
An online bridal shower is much like a traditional, in-person shower. The planning and organizing for the party require many of the same basic steps. It actually may be quite a lot easier because you won't have to do some of the things you would do for a traditional shower. Plus, you can handle a lot of the prep work online.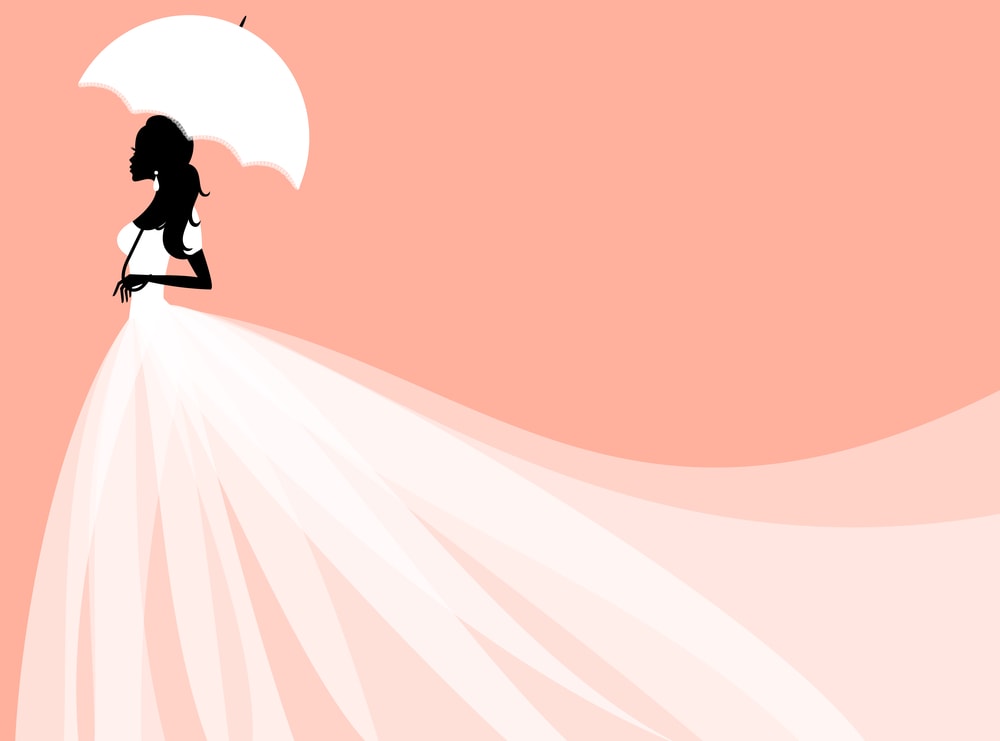 Why Should You Throw a Virtual Bridal Shower?
Anyone who has any concerns about guests being able to make it to the party due to the location can greatly benefit from a virtual bridal shower. In addition, it is much easier to put together and costs less. If time constraints or budget issues are a concern, then this type of bridal shower can be a perfect choice.
Do You Need to Be Tech-Savvy for this type of Bridal shower?
One thing that may make some people turn away from the idea of a virtual party is the technical aspects. But there's not much you need to know to set up your new event. WebBabyShower's platform is user-friendly, so those with basic knowledge of the internet should have no issues using it.
However, if this is still something that worries you, you can ask for assistance from a friend or family member who is a little more tech-savvy and up to date with all the new tech.
How to Host a Virtual Bridal Shower
Hosting a virtual bridal shower does require a different approach than hosting a traditional bridal party because you are working virtually- this might be a new idea for many hosts. You will still control the festivities and keep everything on track, but you won't have to worry about keeping everyone's attention because it is much easier to keep things on track when you are in a virtual setting.
Preparation for the Bridal Shower
You will have quite a bit of prep work to do to set things up. Luckily, you can do everything you need on WebBabyShower:
Select a date for the virtual shower
Use the video planner to organize the video setup
Choose an enticing theme
Send virtual invitations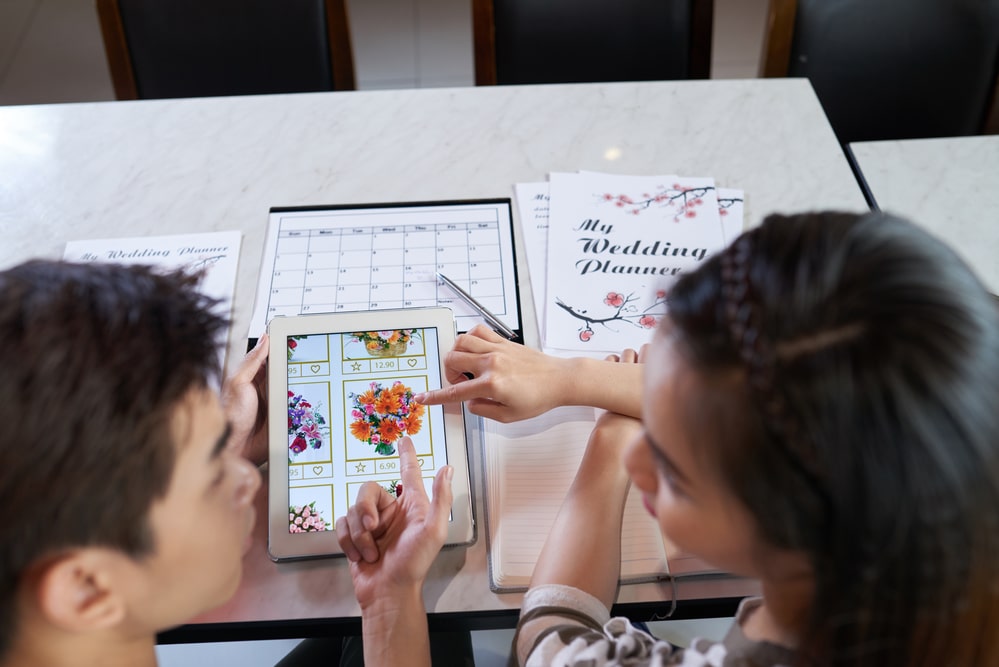 Day of the Bridal Shower
When the day arrives, you should decorate your physical space since everyone will be able to see it when you are on camera. Alternatively, you can set up a virtual background. Match your décor to the theme you chose. You can set up your theme on WebBabyShower, which even offers matching shower invitations.
Make sure you have the video chat service set up and ready to go before time. Also, make sure that whatever arrangements you made for food are ready to go.
Once the party concludes, you should send virtual thank you notes through the WebBabyShower platform to all attendees and anyone who sent a gift.
Choose a Video Chat Service for the Party
There are many good options in video chat services- new and old. These provide you with audio and video so that everyone can be a part of the fun. WebBabyShower also has a virtual planner you can use to ensure you are ready to go on the big day. 
Zoom
Zoom has a free option that provides you with a call up to 40 minutes with up to 100 attendees. You can add virtual backgrounds to customize your space as well. 
Skype
Skype is a popular option that's been around for quite some time, making it a reliable choice. It allows up to 50 attendees and has free options.
Google Hangouts
Google Hangouts is a user-friendly option that doesn't require a download to use. This might be more attractive to some attendees. It does have some limits to the free service, but the pricing is reasonable, starting at just $5.00.
Facebook
Facebook is a completely free option with no limits. You can record the video and post it to your account or stream it live right on your page or on an event page that you set up for the bridal shower. 
Choose a Party Theme
Giving the shower a theme can make it easier to organize and plan. It makes the event look more put together as well. Virtual wedding shower themes can be almost anything you want.
One popular theme idea is to use the current season as a guide. For example, an autumn theme might include leaves as decor and the colors would be reds, yellows, and oranges.
You can use anything that matches the bride's personality or keep it simple and use the colors from the wedding in your decor and party items.
It can be tricky to come up with a party theme, so if you are struggling, then check out the themes available on WebBabyShower.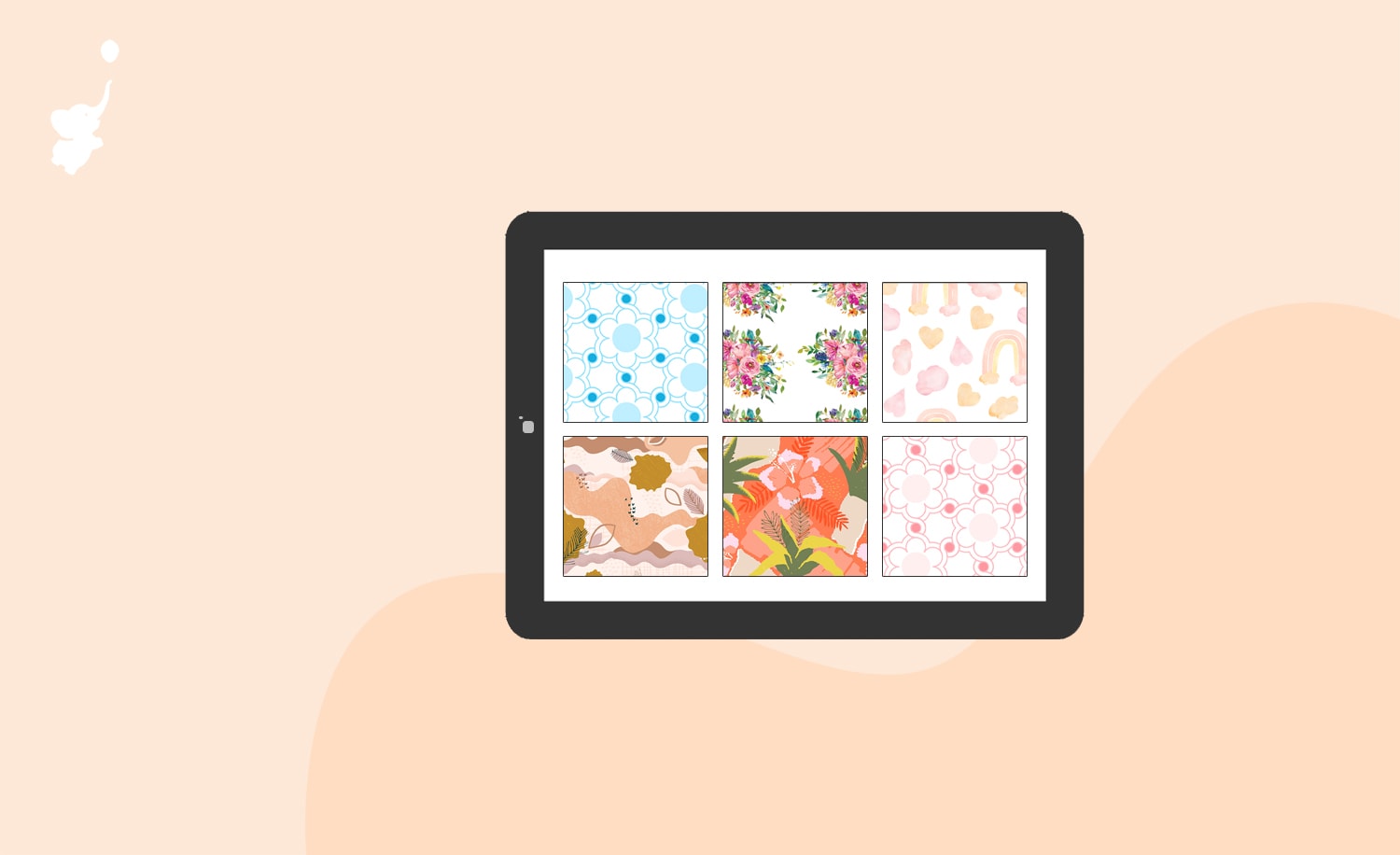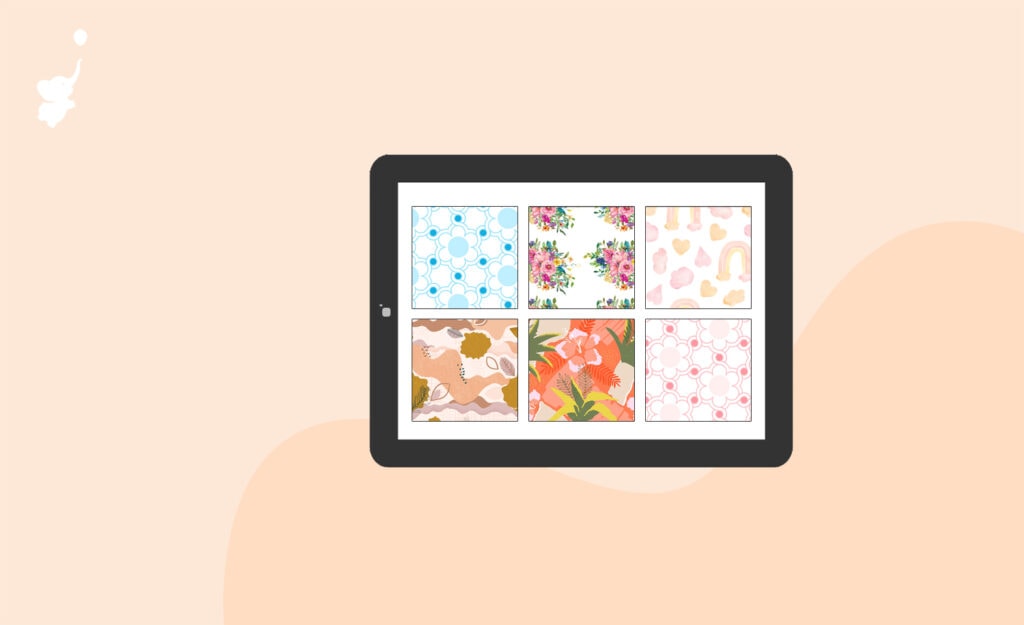 Send Invites Online
Sending invitations for your virtual event is simple with WebBabyShower because of its built in invitation system. It lets you ensure the bridal shower invitation wording is correct and includes all the information guests need to log into the event on the day of the shower. You can include the link to the party and the gift registry in your invites.
There are other services that you can use if you like, such as Evite, Canva, Post, and Paperless. Just be sure to include all the important information so guests have everything they need to attend.
Setup a Bridal Shower Gift Registry- it's Real Simple
Most stores have a virtual gift registry setup option. It makes it super simple to register and add things to your list. You can set it up for the bride and have her add gifts or she can do this completely herself.
5 Registry Suggestions
Just make sure you get the information you need so that you can share it with those you invite to the bridal shower.  WebBabyShower makes it very easy to connect with registries at many stores and retailers, such as the following five options. Check more baby registries that we reviewed here.
The Knot
The Knot is a universal registry that lets you add items to your list from any retailer. It's great if the bride doesn't have just one place where she wants to shop or if you want to give guests options. It also lets you create cash funds, such as for the honeymoon. It charges a 2.5% transaction fee, which is low for this industry. Also, they have dress suggestions that work for any budget, including a lace romper, a vintage bridal shower dress, a high-low halter gown, floral separates, trumpet or mermaid wedding dress, and a tulle midi dress.
MyRegistry.com
Similar to The Knot, MyRegistry.com has a universal setup, so the bride can request gifts from any retailer. It also has a smartphone app for on-the-go management and a cash fund option.
Williams Sonoma
The bride can use this registry for items from Williams Sonoma, Pottery Barn, and West Elm for her bridal shower. The company also offers one-on-one guidance with a registry specialist by appointment. In addition, you can earn free gifts when guests purchase items.
Amazon
Amazon is one of the largest retailers with a range of products that allows for an excellent selection of gifts. It also allows guests to easily buy online and have the gift shipped to the bride. With the registry, it gives the bride and guests a chance to earn up to 5% back on any items they buy with the Amazon Prime Store card.
In addition, Prime members get free shipping on many purchases and earn a one-time 20% discount for purchasing items on a registry. Non-prime members earn a one-time 10% discount. Amazon also offers group gifting options, free bonus gifts, and many more perks.
Wayfair
Wayfair provides many perks when you use its registry, including free gifts and free shipping. You also get easy and fast returns, along with a 20% savings on anything left on the registry for six months. The company also allows group gifting, and you can send thank you notes from the registry to guests who bought gifts from it.
Bridal Shower Gift Ideas
Before your guests can start purchasing gifts for the bride, they need to come up with gift ideas. Ideas can include gifts just for the bride, such as lingerie, scented candles, or a spa treatment. They may also include gifts for the couple, such as wine or couple's pajamas. Guests may also buy gifts for the home, such as bed linen or dinnerware for the bridal shower.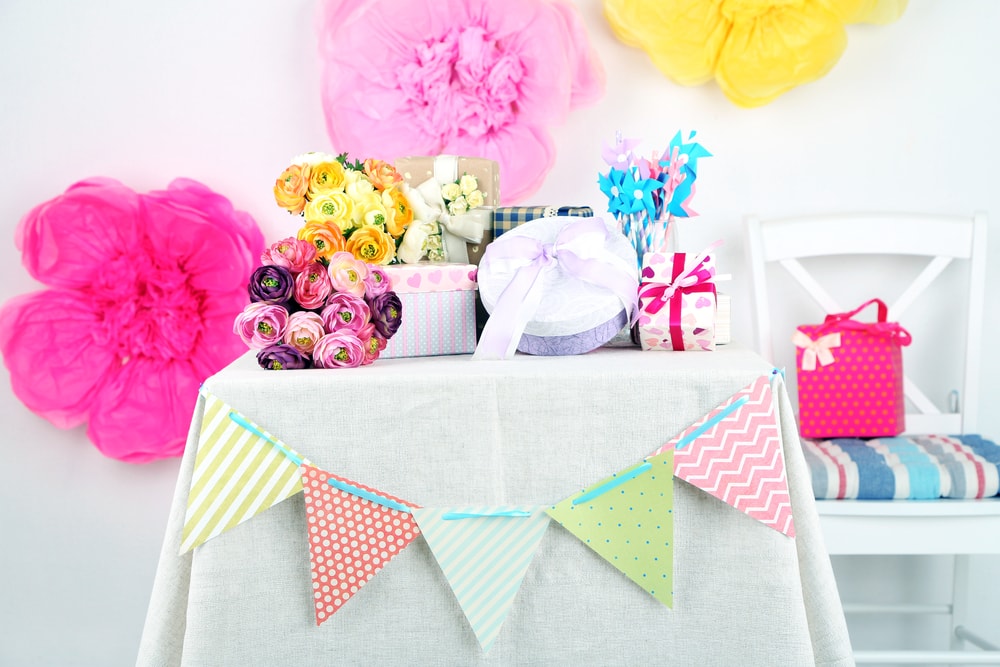 Plan the Food
Food might seem like the biggest challenge since you and your guests will not be in the same place. You can't do the traditional spread you would do for this type of event.
This is where you need to pull on your creativity to come up with a way to provide food for guests. One option is to set up deliveries of food items to every guest. If you are all in the same general area, you can use a delivery service, such as Door Dash or Uber Eats. There are also many bakeries that will allow you to get baked goods delivered, so your guests won't have to miss out on the sweetest part of the day.
You can also send attendees bottles of champagne so that you can have a champagne toast for the couple. You can also send guests a cocktail recipe they can make on their own.
It isn't about the quantity of food, but the fact that you can all share in eating and the togetherness that brings to the event. So, even if you only send sugar cookies to each guest and keep it real simple, it will still help to ensure you don't lose this important aspect of the bridal shower.
Plan the Games
You can also still play games during online bridal showers. It may actually be easier for you to get everyone involved and focused than it is during a traditional party.
You can play a variety of new virtual bridal shower games or traditional games, such as how well do you know the bride. Trivia is another great idea. Name that tune works well in this setting. WebBabyShower also has games you can play on its platform. It even has a real time scoreboard for you and your guests to keep track of who is winning.
Opening Gifts
Any party needs gifts! To ensure you can have the traditional gift opening as part of the bridal shower, you should make sure your invites include a deadline for shipping gifts. This will alert your guests so that their gifts will arrive on time for the bride-to-be to open. Make sure to focus the camera on the guest of honor as she opens each gift so that guests can see what she receives.  As she opens each gift be sure that all the guests are giving their undivided attention.
You should note opening gifts is optional as some brides will not want to do this. Follow the bride's lead on this part of the virtual shower party.
Choose Favors
Bridal shower favors are a tradition. You don't want to forego them just because you can't all be physically together. You can either give virtual gifts or send small favors to each guest in the mail, it doesn't have to be lavish, these can be kept simple. You can also use this same approach for the bridal party gifts. Either way, as each of your guests opens the favor they will be thrilled to receive such a thoughtful keepsake.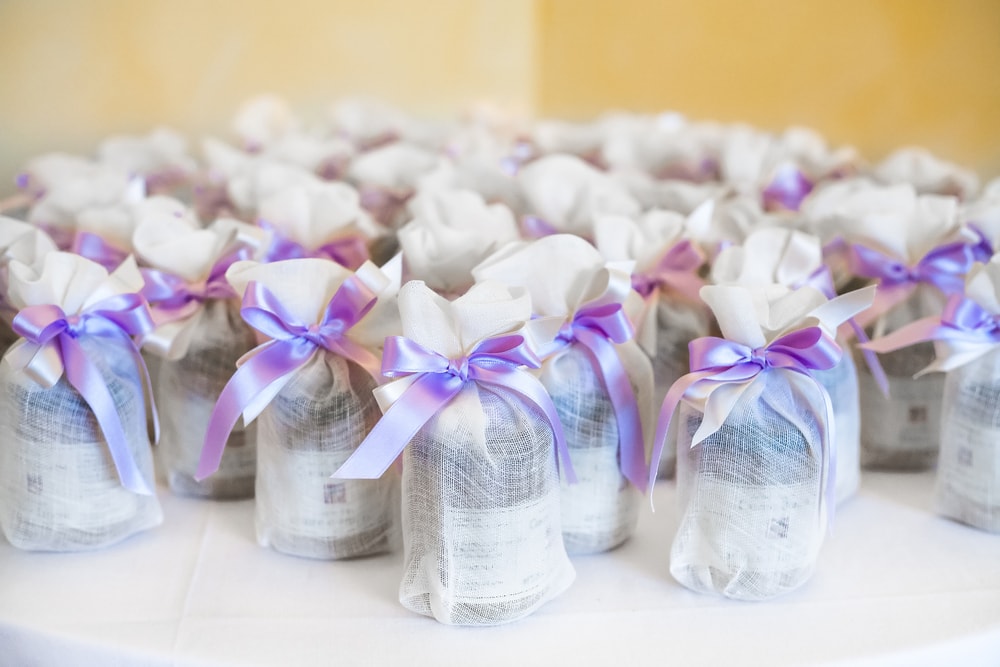 Choose Your Outfit
As the planner and person in charge, you will be the center of attention quite a bit during the shower. So, you will want to look your best. You can match your outfit to the theme to ensure cohesion. Most of all, you want to feel good about how you look since you won't have time to worry about it during the shower.
The Knot has suggestions that work for any budget, including a lace romper, a vintage bridal shower dress, a high-low halter gown, floral separates, and a tulle midi dress.
Holding a Virtual Bridal Shower with WebBabyShower
WebBabyShower gets its name from the fact that it is meant for baby showers, but that doesn't mean it can't be a great platform for other types of events, such as bridal showers. One of the reasons it is so versatile is because it is fully customizable so good for any party!
The platform has everything you need to throw a fun and fantastic virtual bridal shower, including an invite system, video conference scheduler, registry linking, a guestbook, and virtual shower ideas. Every aspect is user-friendly, and the platform has thought of every detail you will need to plan the perfect event. It will give you what you need even if you are not sure how to do a virtual bridal shower.
Why Consider WebBabyShower?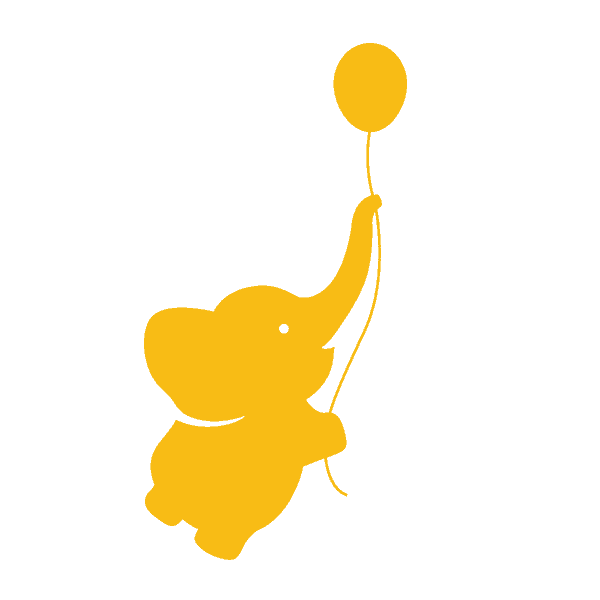 There is no denying that you have many options when it comes to putting together a virtual shower. However, WebBabyShower offers you some things that you won't get with these other virtual bridal shower websites. You can go far beyond baby shower events with this service.
Private Space
With WebBabyShower, you get a space that only you can access. If you wish to allow anyone else access, you will have to send him or her a URL. Having a personal link that your less savvy guests can have is so much easier than other online party options where guests might have to make a real account for example. You can also password protect the space for extra security.
Printable Keepsake
As a nice perk, the platform provides you with a special printable keepsake. The system will automatically create it for you to download after the party.
Themes
Since a theme is important to any event, WebBabyShower has created some themes that will work well for a bridal shower. If you don't like any of the readymade options, you can also create your own by uploading a background image of your choice, like a real photo for example, and customizing the shower site.
Photo and Video
The platform also encourages an interactive event where everyone can become a part of making this the best day possible for the bride-to-be. Everyone can upload photos and videos for her. Videos can be well wishes or other personal tributes to the couple.
Customer Service
If you need any help with the technical aspects of your virtual shower or other questions about the platform, WebBabyShower customer support is here to help.
See how a great online baby shower works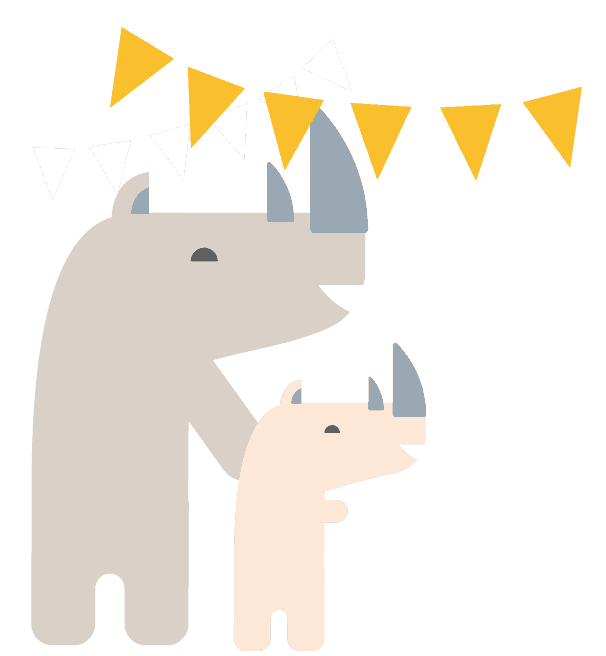 Time to Throw a Party
WebBabyShower may be a platform that originally helped with planning and throwing virtual baby showers, but it is so much more than that. You can use this platform to put together a bridal shower or bachelorette party that allows everyone to attend no matter what may be preventing an in-person gathering.
With the many tools and features, this platform makes it a snap to create your new event. You don't even have to have any previous experience with how to host a virtual bridal shower as it is so simple to set up. It is the ideal platform when you want to make this special time in the bride's life last because WebBabyShower allows guests to upload images at any time, which means you can continue to use this party space until the wedding and beyond.