Baby Shower Games
Virtual Baby shower games are typically done with groups of people who may not know each other very well, so games and activities serve to break-the-ice and set the mood for your shower. If you are throwing a baby shower with a theme, games can revolve around the theme.
What's the right number of games for a baby shower? Pick about 3 games for a 2-hour shower. This provides guests with enough time to arrive, settle in, socialize and get some snacking in. What to pick?
Classic Games Included, Throw a Fun Virtual Baby Shower Today!
• We Set Everything Up for You—No Experience Needed!
• Customize Everything Including Invites To Suit Your Exact Needs
• Use Any Online Registries You Want
• 100% Safe & Secure
• We've Helped 1,000's Celebrate
• Includes Games, Quizzes, and More
• Private Photo and Video Album
• Free Trial with 7-day No Hassle Refund
Choose a Plan
---
Baby Shower Games & Activities: Traditional
If you'd like some professional printed games for that perfect look. Then we recommend Beaucoup for more fun baby shower games. If she's game, the most fun for sure is there How Big Is The Bump Baby Shower Game is a good one. The printed tape measures are 2 meters long, the kind of thing you can't get done at home easily.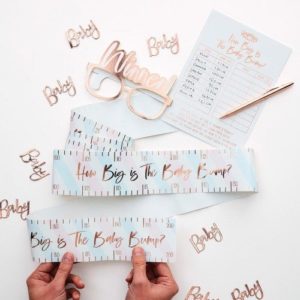 Ok so here are a few unique ideas for baby shower games and activities — the ideas are free you just need to get the supplies!
Popular Baby Shower Activities:
Nowadays, I'm guessing that most of your guests will come with their phones anyway, so why not also incorporate the online baby shower games included with a WebBabyShower? You can print the high scores as part of the Printable Keepsake when your guests are done participating.
But if you are looking for some print at home solutions, then jump over to our free printables!
Baby Shower Games: Virtual
WebBabyShower comes with quiz-style baby shower games plus trivia and "Baby Songs", baby photos guessing game and Web Baby Shower's very own "Birthday Bets". If you want to host a virtual baby shower with lots of fun game ideas already "done for you", check out how to start your WebBabyShower today!
Baby Shower Games: Musical Dolls
In this variation of "musical chairs," the last one not holding the baby doll wins!
Suggested Directions and Rules:
Have your guests sit in a circle, either on chairs or on the floor
Swaddle up a doll or stuffed animal in a blanket for everyone to rock.
Start the music
Each person has to rock the "baby" in their arms 3 times before passing it along (clockwise, suggested)
When the music stops, the person holding the baby is out
Repeat until you have a winner.
If you have a lot of guests, you may want to use 2 or more "babies" to get more people out.
Baby Shower Games: Magic Names
This one is really easy and fun. Have your guests create a "magic name" for the new baby. As guests arrive, and throughout the party, have them write down a funny name on a slip of paper and put it into a bowl.
When everyone has had a chance to submit a name, stir them up and pull three out. You can decide the order they go in for "first," "middle" and "last" name. Write it down on a piece of paper to present to the group and for a "momento" for the mom-to-be of her baby's "magic name."
Some recent babies have been donned the magic names of "Logan Jeremiah Swimming Tadpole Forrest" and "Moon Shadow Mateo Mountain." Well, at least we know what the parents aren't going to name them! Have fun!
Did you try this game at your baby shower party? Visit WebBabyShower on Facebook and let us know!
See how a great online baby shower works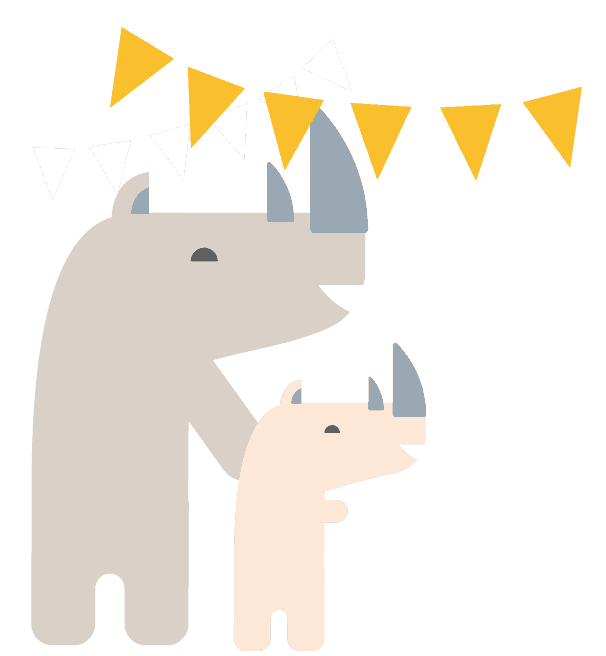 Baby Shower Craft Activity: Decorated T-Shirts
This is a great game idea for a second or subsequent baby shower where the expecting family already has a supply of baby t-shirts. Or, if you just want to do something creative for a new baby. Grab a stack of baby t-shirts and some non-toxic fabric paints and paint away! If your guests are intimidated at first, give them ideas of simple things to draw and decorate the shirts with:
smiley faces
stars
sun
flowers
hearts
teddy bears
monsters/imaginary creatures
"bow-tie" / "tux"
squiggles, swirls, polka dots
… you can even decorate the collar and sleeves!
When everyone is done decorating, make sure you have a place where all the shirts can lay flat to dry for 24 hours. When the paints have dried, wash the shirts according to shirt and fabric paint instructions.