As you begin to look for items for your arriving baby, you may consider creating a non-toxic baby registry. This means including products that use natural ingredients that are safe for little ones. Examples include glass baby bottles, organic cotton onesies, and flame retardant free car seats.
In a child's first year of life, exposure to chemicals can affect their neurological development. Babies also breathe in more air per pound than adults and have developing brains more susceptible to chemicals. That's why it's essential to include non-toxic baby items on your registry. We understand these products are often expensive but we can find many non-toxic options.
Choosing baby registry items can be exciting but also overwhelming, especially if you want to significantly decrease the amount of toxins that come in contact with your baby. That's why we put together a list of non-toxic baby products to include on your baby registry.
Criteria For Non-Toxic Baby Items
You can't avoid every single synthetic fiber or plastic item when registering for baby items, but you can try to avoid as many toxic chemicals as possible (listed below in the next section). As you're looking for baby items, consider products made from the following materials:
Organic materials: Organic materials are much safer for your little one, especially regarding clothing, blankets, crib sheets, and more. Cotton is grown using harmful pesticides that are later transferred into clothing. Opt for organic cotton clothing, swaddle blankets made with organic material, an organic cotton mattress pad, and activity mats made with organic fabrics.
Wood products: Consider registering for wood toys instead of plastic or battery-operated toys. While not all wood products are non-toxic, look for those made with 100% beech wood which naturally has fewer toxins. Wood toys are also a better option in terms of durability and can improve a child's problem solving ability and fine motor skills.
Food-grade silicone: Toxins in plastic can leach out as your baby chews on it. Look for teethers and toys made with food grade silicone or natural rubber. Also, choose cups with silicone straws and silicone bottle nipples for safer options.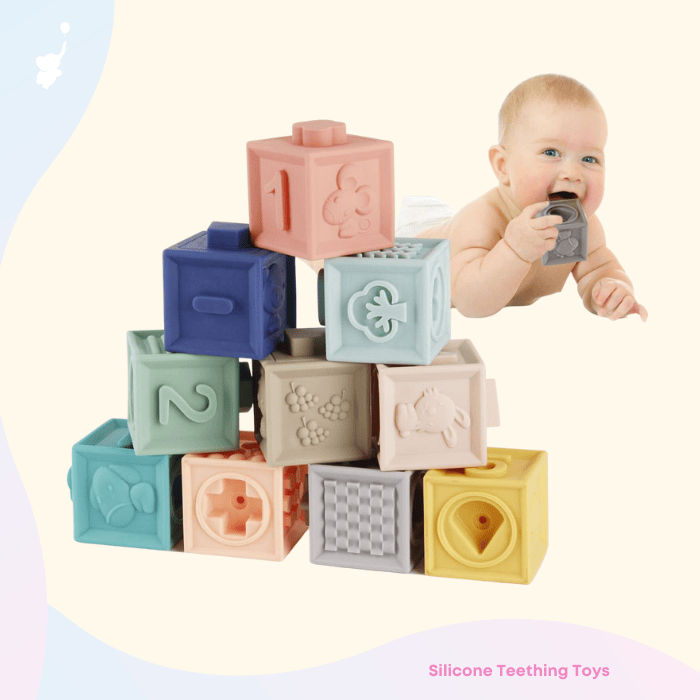 Toxic Ingredients to Avoid
Added chemicals, phthalates, and even formaldehyde can be found in many baby items. As much as you can, avoid products containing the following ingredients:
Plastics: Try to avoid plastic products as much as possible, especially if it's an item that will likely end up in your baby's mouth. Plastic items sometimes contain PVC, phthalates, cadmium, BPA, and lead. At a minimum, look for PVC and BPA-free plastic products.
Formaldehyde: Long-term exposure to formaldehyde may lead to cancer. It's sometimes found in baby washes and shampoos.
Synthetic flame retardants: This added chemical is found in car seats, mattresses, clothing, and strollers. It has been linked to developmental issues in children, hormonal problems, and cancer.
VOCs: Volatile organic compounds turn into vapors and pollute the air. VOCs are found in rugs, toys, and furniture. Sometimes new materials pick up VOCs during the shipping and storage process. Outgas these products by setting them outside in the sun.
Other added chemicals: Avoid items with added mildew-resistant chemicals or stain and water-resistant chemicals.
Throw a Virtual Baby Shower so Everyone

Can Celebrate!

• Free Trial – 14-Day Refund for any reason
• Only 1 Minute Setup!
• 80+ Custom Themes & Matching Invites
• Use Any Online Registry
• Send Unlimited Invites and Updates
• Baby Shower Games with Scoreboards, Give Prizes!

Build Your Shower
---
What to Include on Your Non-Toxic Baby Registry
We understand it can feel overwhelming to check every baby item before adding it to your registry. Our suggestions of non-toxic baby registry items will get you started so you can have confidence in knowing you'll have safe products for your baby.
Non-Toxic Baby Gear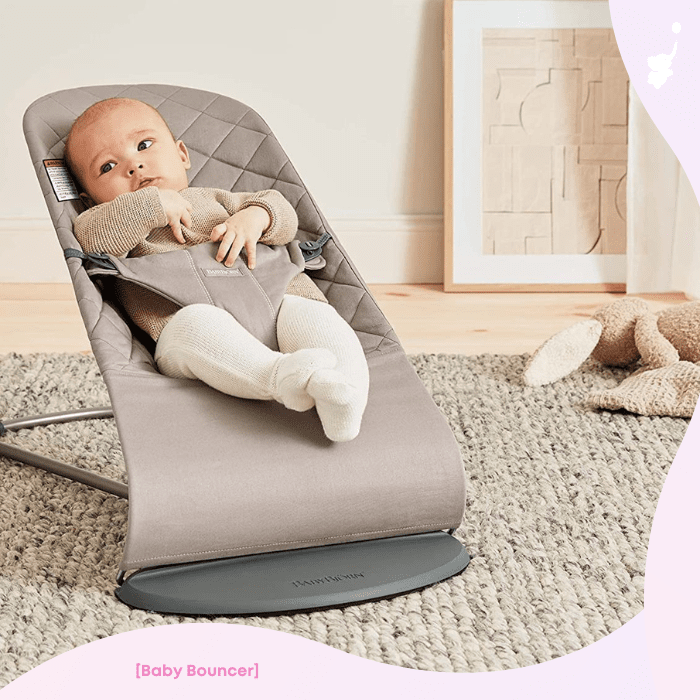 Non-Toxic Baby Diapering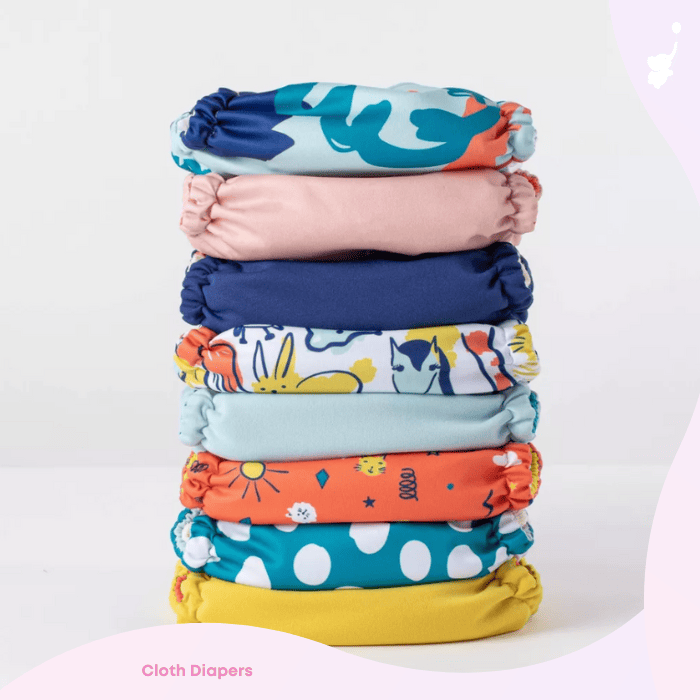 Cloth diapers: Grovia cloth diapers are made of organic cotton and come in various fun prints. We also like Nora's Nursery, which uses bamboo inserts.
Disposable diapers: Toxic-free diapers aren't just limited to the cloth variety.
DYPER Bamboo Baby Diapers are a plant-based and eco-friendly option. The Honest Company diapers are also a good choice and are available through several retailers.
Baby wipes: ATTITUDE Biodegradable Baby Wipes are plant-based and fragrance free. WaterWipes are made with 99% water and unscented, making them an excellent option for your baby's sensitive skin.
Diaper cream: Organic diaper rash cream options from Earth Mama and Motherlove are petroleum free. Or you can go completely natural and use coconut oil to create a protective barrier on your child's skin.
Changing pad: Naturepedic's changing pad has a non-toxic and waterproof surface made from sugarcane and organic cotton.
Changing pad cover: Add this changing pad cover from Burt's Bees to your non-toxic baby registry made from 100% organic cotton.
Travel changing pad: Protect your baby on the go with a travel changing pad from Pehr, ethically made using organic cotton and dyes.
Feeding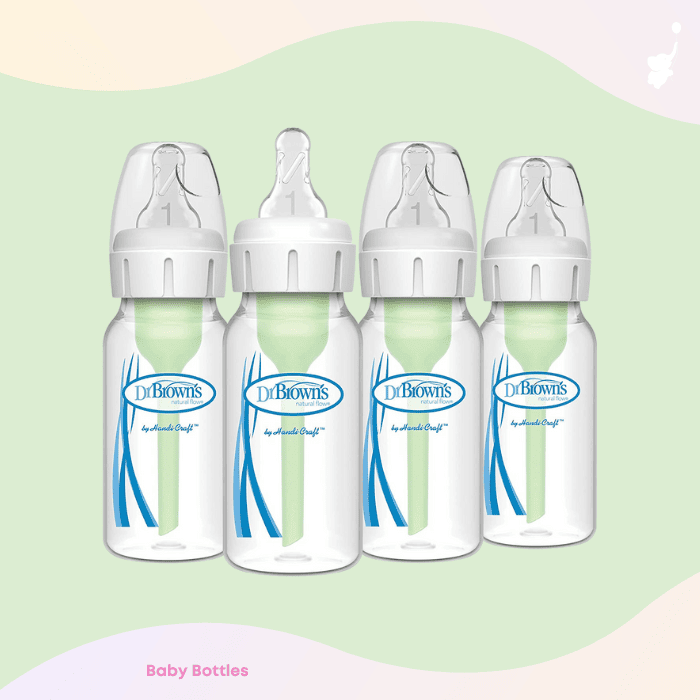 Bottles: Glass baby bottles are a safer alternative to plastic bottles, and many also include silicone nipples. We like options from Dr. Brown's, Mason Bottle, and Joovy.
Milk storage: In lieu of plastic milk storage bags, opt for 5 or 8 oz mason jars, which can be found in most grocery stores or online.
Nursing pads: Kindred Bravely offers a washable nursing pad made from organic bamboo that's both natural and environmentally friendly.
Nursing pillow: This nursing pillow from Nook Sleep provides a super soft surface for your baby made with organic cotton.
Bibs and burp cloths: Keep messes at bay with Mushie's silicone bib and organic cotton bibs from Burt's Bees. We also like these muslin burp cloths from KiddyCare.
Cups: Glass cups for toddlers and kids from Elk and Friends have a silicone sleeve and silicone drinking straw.
Playing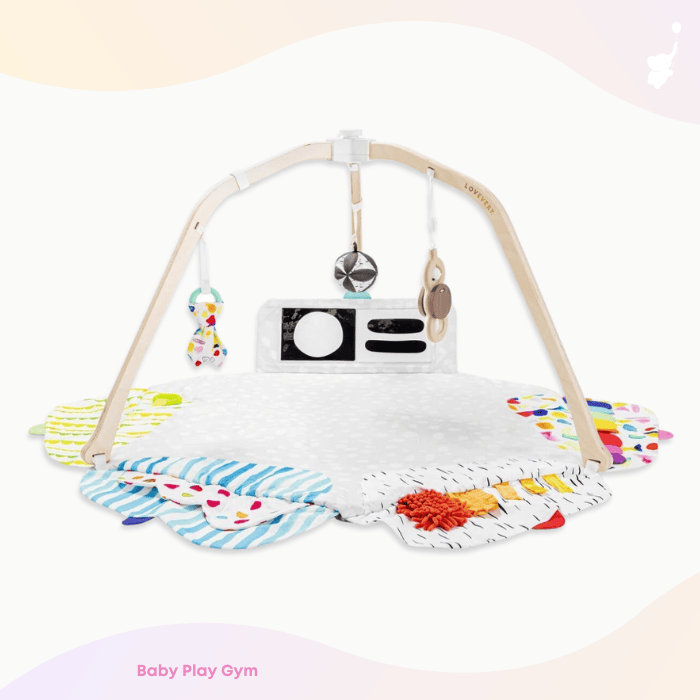 Play gym: This play gym by Lovevery helps improve cognitive, motor, and visual learning skills from baby to toddler years. It's made with organic cotton and non-toxic polyester.
Toys: Wood toys, including this wooden shape sorter and rainmaker rattle stick, are a natural alternative to plastic. We also like toys from Eco Baby Dolls and this cute veggie rattle set from The Tot.
Teether: Give baby something to soothe their sore gums with a safe silicone teether like this teething ring from Chewbeads or this cute cactus from Itzy Ritzy.
Bathing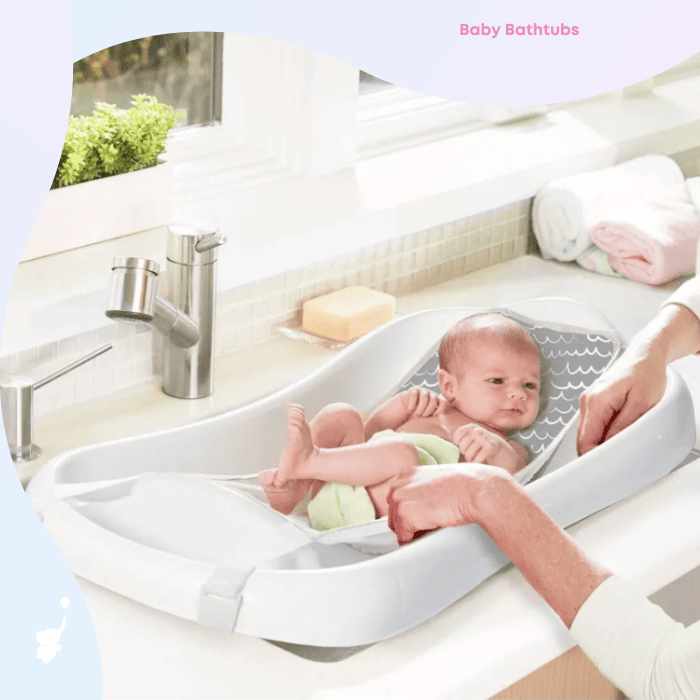 Clothing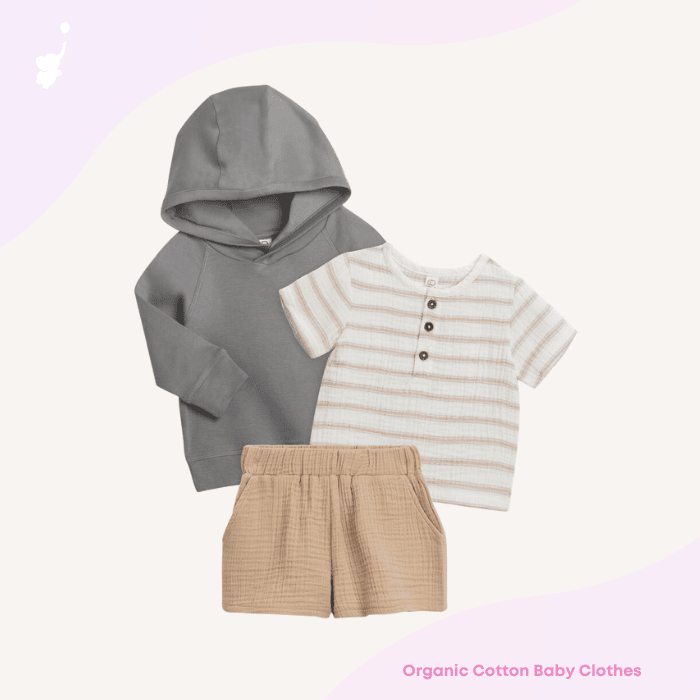 As you shop for clothing for your non-toxic baby registry, look for items made with 100% cotton, organic cotton, or bamboo. The breathable fabric is safe for your baby and won't contain harmful chemicals. Clothing items to add to your baby registry checklist include onesies, footie pajamas, shirts, pants, socks, and hair accessories made with cotton. A few of the brands we like are:
General Non-Toxic Baby Essentials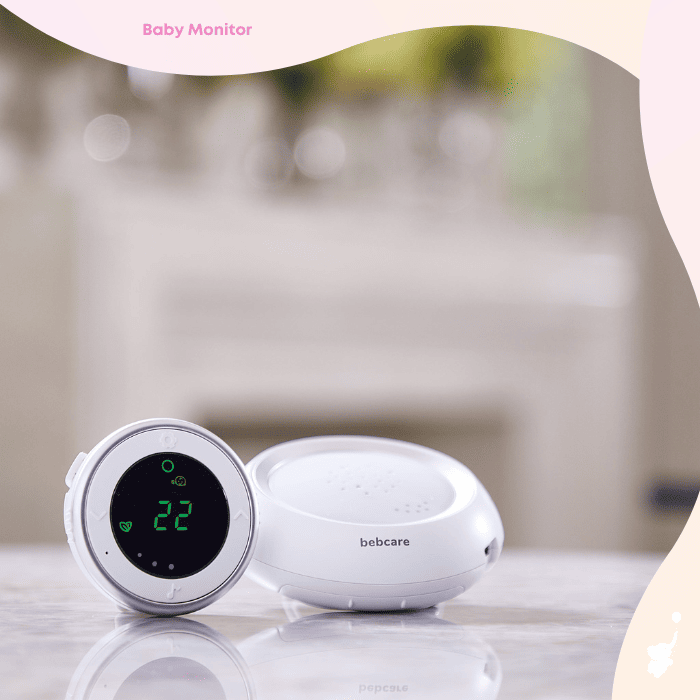 Organization & Miscellaneous Items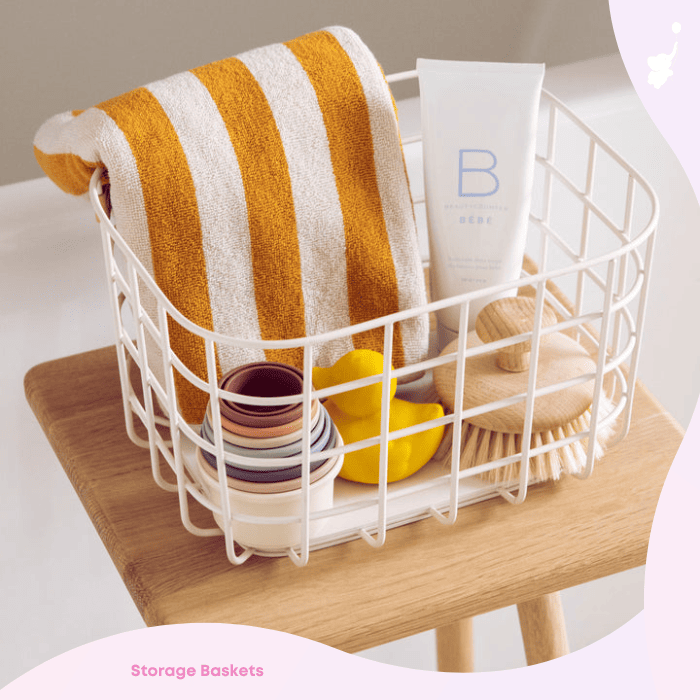 Storage solutions: Organize diaper supplies, toys, blankets, or other baby items with cute and safe storage bins. These steel baskets from Pattern and wood crates from mDesign Store are a fun option. We also like this natural rattan storage tower from World Market.
Night light: Provide a soft glow in your baby's room without disrupting their sleep with a natural salt lamp or a smaller salt lamp night light.
Laundry detergent: Wash your baby's clothes in a detergent that is safe and free of toxins. We like the Dropps baby detergent that is unscented and non-toxic.