Are you looking for a super fun baby shower game for all ages? Then, you can't go wrong with Guess Who Said It, a simple baby shower game that all your guests will enjoy.
The game can be played as a printable baby shower game or as a slide-based game.
The slide-based format of Guess Who Said It is fantastic because it's fun and immersive. During your in-person baby shower, you can put the slides up on your big screen TV for all your guests to see.
The slide format is also ideal for a virtual baby shower. You can share the slides on Zoom via screen sharing or through WebBabyShower's built-in video chat.
Next, let's discuss how to play Guess Who Said it with the slide format and the perks of using WebBabyShower to host your event.
Throw a Virtual Baby Shower so Everyone

Can Celebrate!

• Free Trial – 14-Day Refund for any reason
• Only 1 Minute Setup!
• 80+ Custom Themes & Matching Invites
• Use Any Online Registry
• Send Unlimited Invites and Updates
• Baby Shower Games with Scoreboards, Give Prizes!

Build Your Shower
---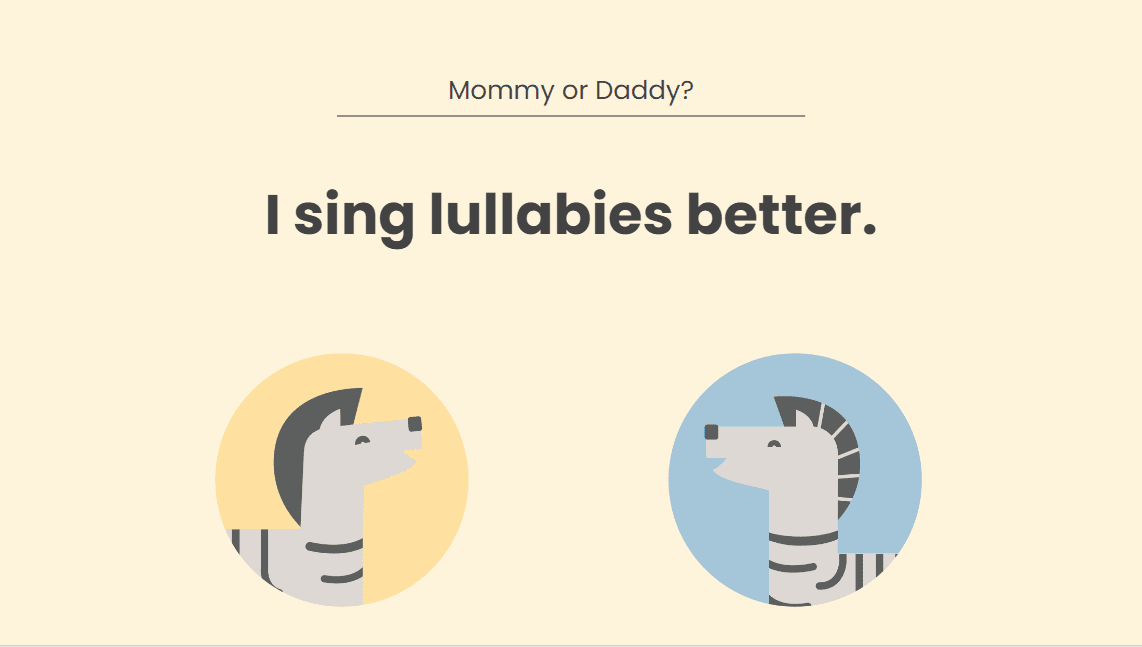 How to Play the Game
Guess Who Said It includes a set of slides with different statements about the parents-to-be, such as "I will change the most diapers" or "the baby will look like me the most."
Ask the future parents to look at the slides and privately answer which one of them best fits each statement.
Next, gather your guests and put the slides on the big screen. Or, if you're hosting on WebBabyShower, you'll display the slides through our built-in video chat.
Tell your guests to write down which parent they think best suits each statement.
After you've gone through all of the slides, ask the parents to reveal the correct answers. Whoever guessed the most correctly wins the game!
Make Baby Showers Fun With WebBabyShower
Want to play more fun games like Guess Who Said It? Then, WebBabyShower might be just what you're looking for.
Our platform offers a wide variety of built-in quizzes, slide games, and printable games to entertain your guests.
Our games are adaptable for in-person or virtual showers, so you'll always be able to keep the fun rolling – whether your guests are in the same room or miles away.
To learn more about what WebBabyShower has to offer, click here.