Not all parents-to-be need baby shower gifts. In these cases, a monetary gift for a baby shower may be best. Plus, if the baby shower is virtual, physical gifts may be a hassle to deliver, making cash the best option
But is it okay to ask for money as a baby shower gift? Yes, it is, and we've got the guide to help you do just that!
Etiquette for a Monetary Gift for a Baby Shower
Traditional etiquette says that asking for cash gifts for a baby shower isn't proper. However, in the scheme of things, that doesn't make much sense.
Gifts given at baby showers are there to help the parents prepare to care for their coming children. And while some parents-to-be could use supplies, that might not be the case for your situation. If you need to raise some money for a more significant purchase, that's perfectly okay.
It's Up to the Parents
Baby showers also allow for guests to help the parents-to-be to gather supplies. However, some families may already have a lot of equipment from a previous child, and others may want to receive money so they can pool together funds for a more significant purchase, like a stroller.
At the end of the day, the choice is up to the parents to be. As you prepare for a baby, you understand what will help your situation the best. Take comfort in the fact that your guests will likely understand your circumstances and are more than happy to help.
Throw a Virtual Baby Shower so Everyone

Can Celebrate!

• Free Trial – 7 Day Refund for any reason
• Only 1 Minute Setup!
• 40+ Custom Themes & Matching Invites
• Use Any Online Registry
• Send Unlimited Invites and Updates
• Baby Shower Games with Scoreboards, Give Prizes!

Build Your Shower
---
Don't Be So Traditional
While the tradition of baby showers says that physical gifts are the only option, times are changing. Cash is an essential resource for parents. While gifts help out, money is more flexible and is easily savable for future purchases. Some families also have less space in their homes to hold physical gifts, and cash is much more helpful.
Overall, the ways we hold baby showers are changing, especially as more millennials become parents. Virtual baby showers are becoming more widespread as well—and WebBabyShower can help you host yours!
Hosting a virtual WebBabyShower will let you quickly have a coed shower, and you can subtly ask your guests for cash without feeling like you're too pushy.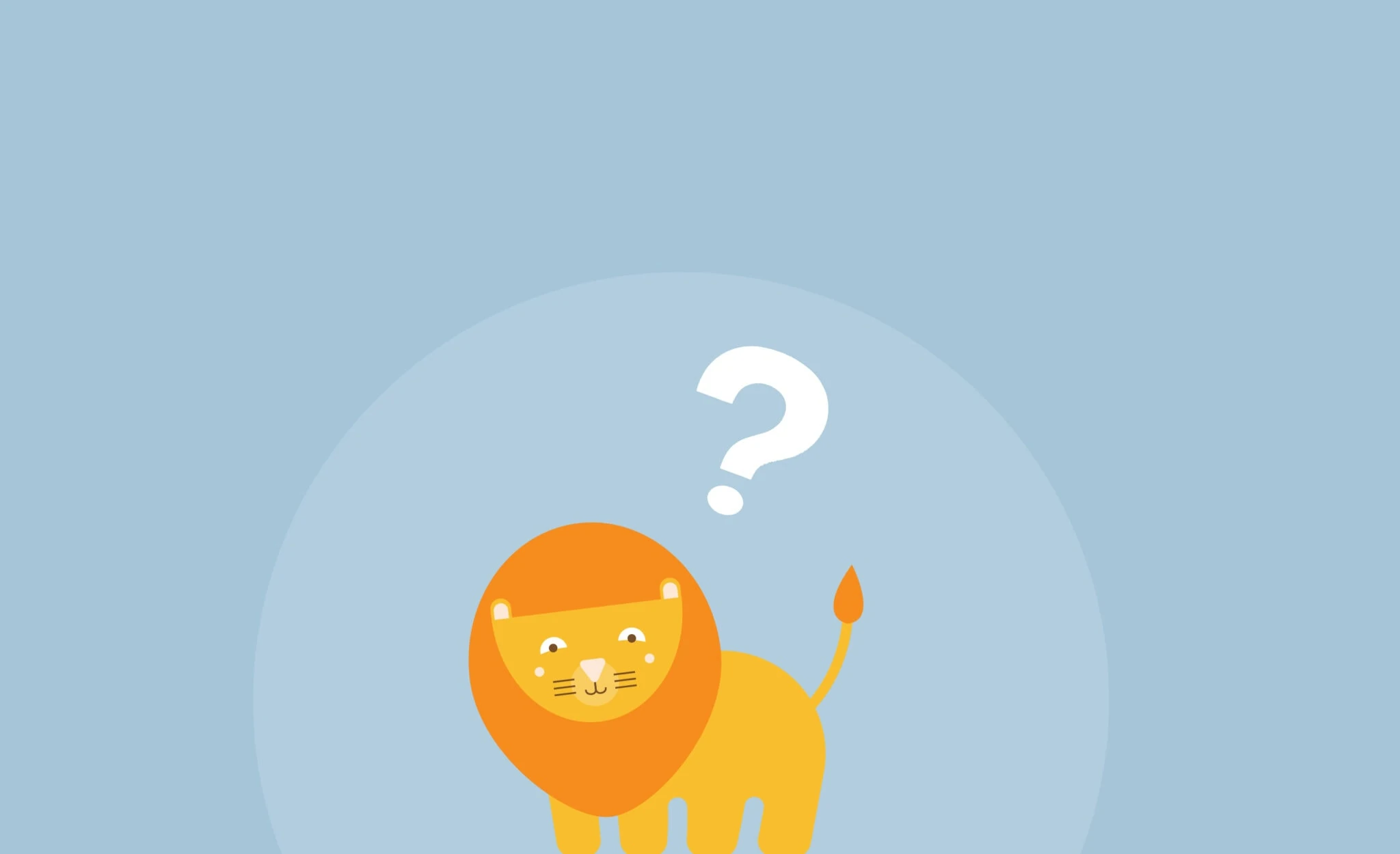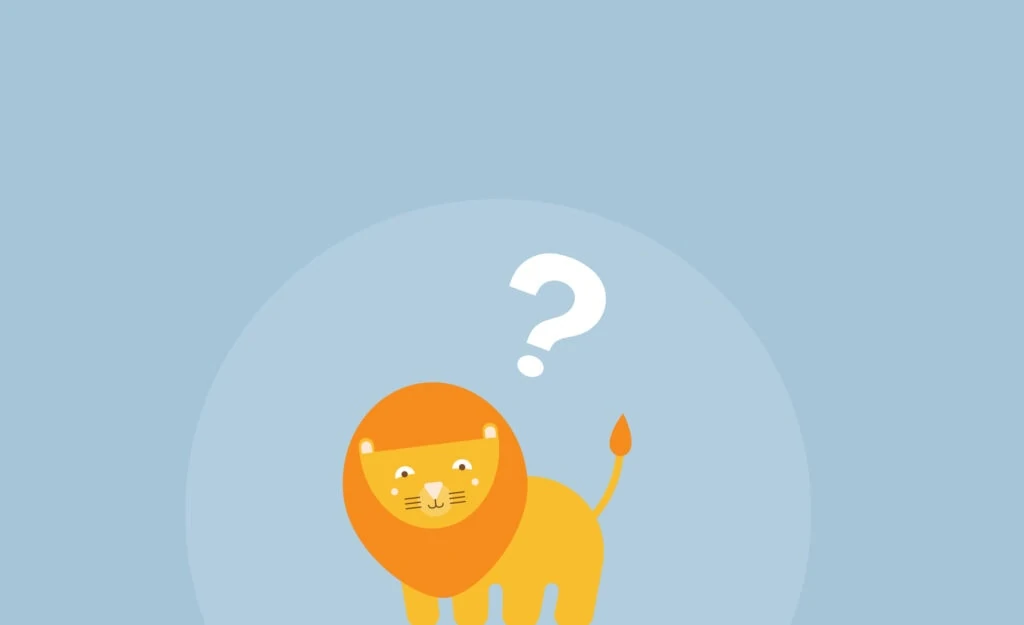 Can You Really Ask for Cash?
Yes, you can really ask for cash. Given that it's not a traditional approach, you may feel a little awkward doing so, but we're here to assure you that it's okay! The baby shower is both about celebrating together and getting you ready for the new member of your family. If money is what you need to take care of your baby best, then ask for it!
Yes, some of your more traditional guests may not want to give a baby shower money gift. Still, if you ask politely, they'll likely get the hint.
Be Careful How You Ask
Even if it's okay to ask for money as a baby shower, you should still be careful about how you ask. For some of your guests, requesting cash over specific gifts may seem in bad taste. If you have worries about this, you can keep the wording subtle.
How to Ask?
So, how should you ask for cash for your baby shower? Consider these different ways to send your guests the message.
Ways to Do It
If you feel comfortable doing so, you can simply tell your guests directly that you'd prefer monetary gifts over specific items. If they ask if you have a registry for your baby shower, you can instead mention that you want to save up money for expenses later on, or for a specific cause if you have one in mind.
As the parents to be, you may also have someone else organizing your baby shower. Ensure they know that you'd prefer monetary gifts so that they can share this information with the guests!
One of the easiest ways is to put the wording in your baby shower invitation. Many baby shower invitations will have a place where they put a link to the gifts registry. You can instead note that the parents would prefer to receive cash gifts.
If you know that you have a few people in your life who might see simply gifting money as impersonal, consider picking out a few items these guests could purchase for you. This way, if the guest has a more traditional mindset and isn't willing to give you money, there's a ready alternative so everything can proceed smoothly!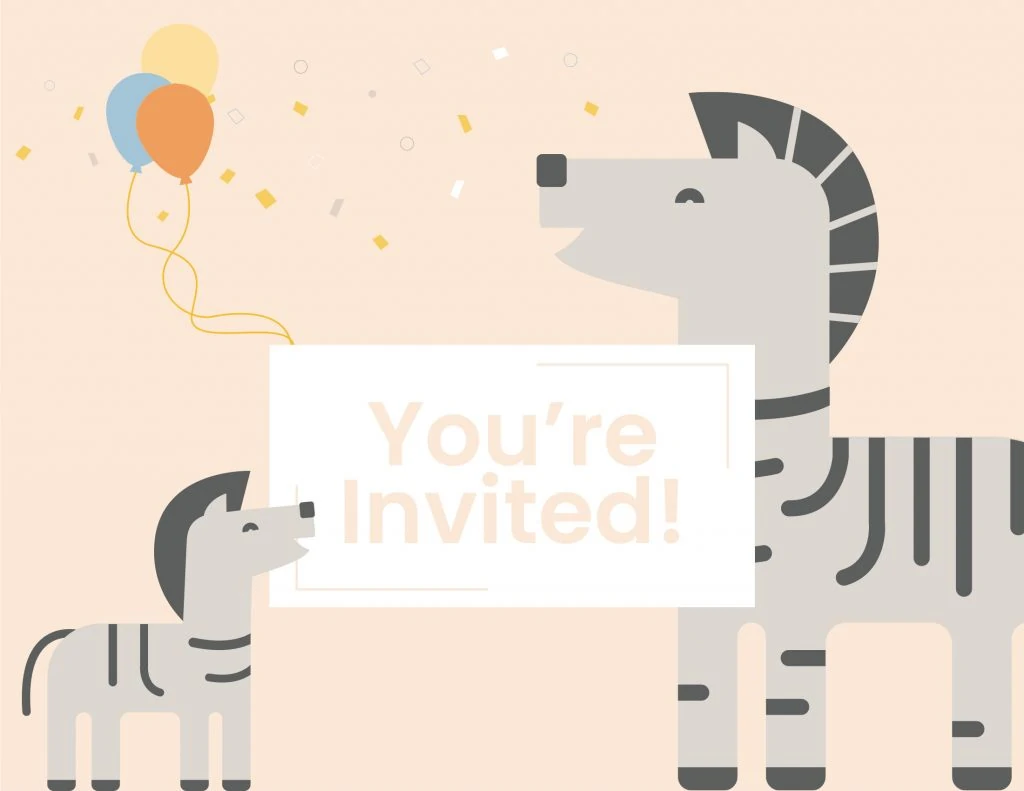 Baby Shower Invitation Wording – Asking for Money
Here are a few suggestions for invitation wording that asks for cash gifts:
"As new parents to be, we're excited to welcome our new family members into our lives! We already have everything we need, so no need to bring a present. Cash and gift cards are welcome, but not required!"
"We're excited to celebrate our new baby with you, and your presence is the only gift we need! If you're thinking of giving us something, a contribution to our baby supply fund would be much appreciated."
If you leave the wording open, people can give what they're comfortable with without needing to worry about the baby shower gift amount.
Other Subtle Ways to Ask
If you still feel uncomfortable directly asking for money for your baby shower, that's okay! You can also take a more subtle approach by talking with your guests. Instead of directly saying that you'd prefer to have cash, instead mention that you already have plenty of supplies, but you're more worried about finances.
You can also mention that you want to take on a larger project, such as updating your nursery or saving up for a more expensive item. If your guests understand your goals, they're more likely to consider getting you a cash gift or gift card on their own.
Create a Website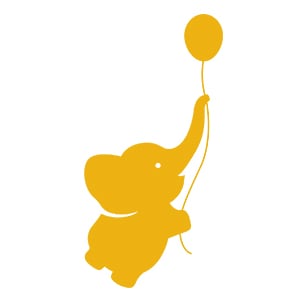 You can also set up a website that will have all your baby shower information on it. WebBabyShower's service makes it simple to have all the information about your baby shower in one place! You can use this place to ask for cashless directly.
With our unique platform, you'll have everything you need to set up a virtual baby shower. The platform lets you connect your gift registry to your invitation and shower page. You can also add a custom "gift registry" button you could simply name "Give Cash Gift" which you could link to something like PayPal if you wanted
How It Works and What Can You Use?
So how does setting up a cash pool online look like? Thankfully, you have plenty of options to consider.
Try Babylist
Babylist is one of your options for setting up your baby registry. It's also compatible with WebBabyShower, letting you integrate your registry with the rest of your virtual baby shower package.
When selecting cash options on Babylist, you can set up dedicated funds with specific items listed as a goal. This way, your guests can see what you're saving up money for, and they can even give their gift money to specific causes if you set up more than one cash pool.
You can easily connect your PayPal to your cash funds too so guests can gift you money with the click of a button!
Using Babylist, you can also select registry items, which will give your guests options if they don't feel comfortable just handing over cash.
A quick note: even if you have multiple cash funds; like a diaper fund, a daycare fund, and a stroller fund, for example, you don't have to worry about what you spend your money on afterward. Babylist will send you all the money to your bank account later, so you can spend it elsewhere if things change.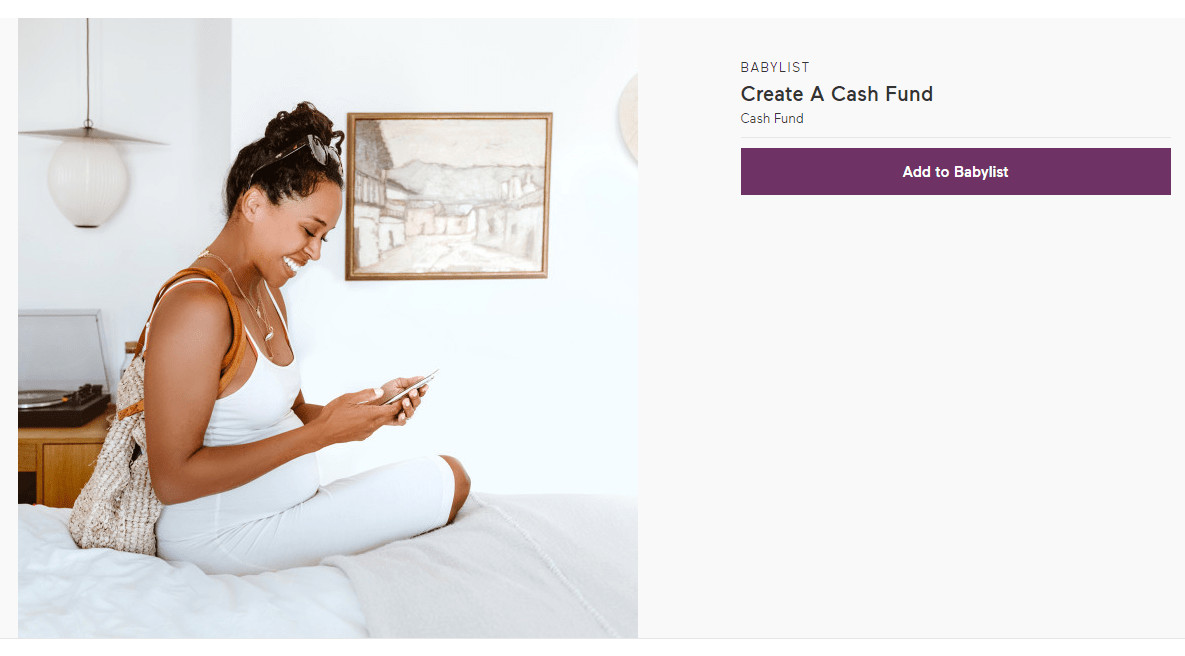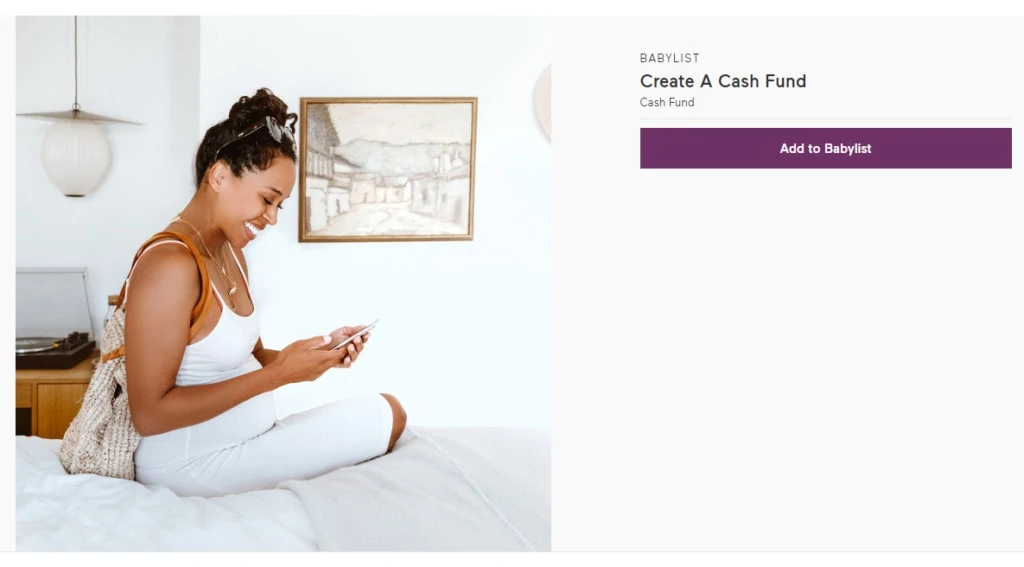 Start a Fund
While Babylist is one option for building funds, you can make one without Babylist too. Naming precisely what you plan to spend the money on can make guests feel more comfortable about sending you cash.
You can include these on your invites or on your WebBabyShower website.
Some potential examples include:
Baby Clothes fund
Nursery fund
College fund
Many guests also like the idea of you thinking of them when you use their gift. With a fund, these guests can know that they're contributing to an essential part of your child's life, and they'll feel a connection to their gift, other than not knowing where the money they pass over goes.
You can even connect your fund to the theme of your shower.
Other Options for Baby Shower Money Gifts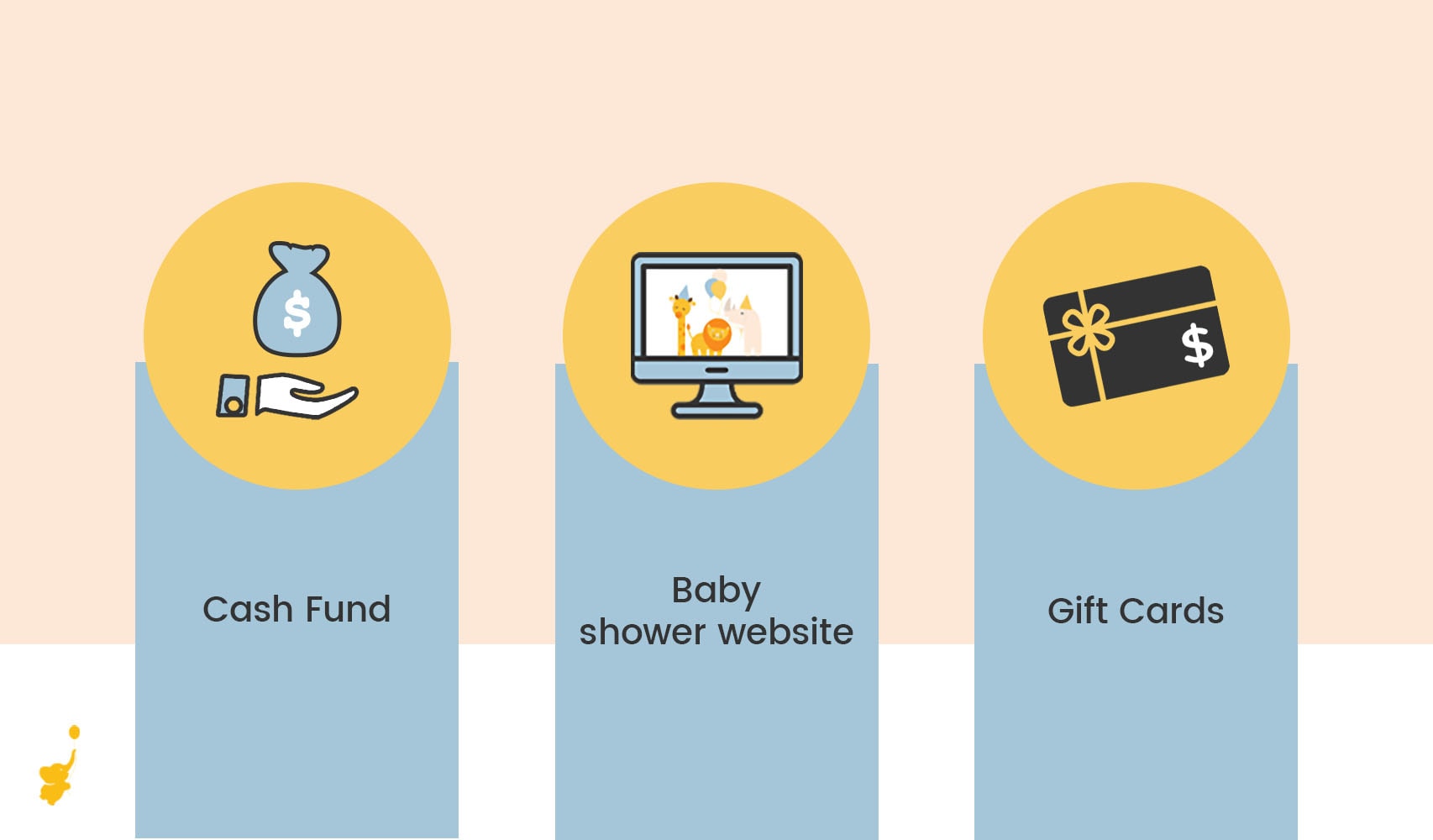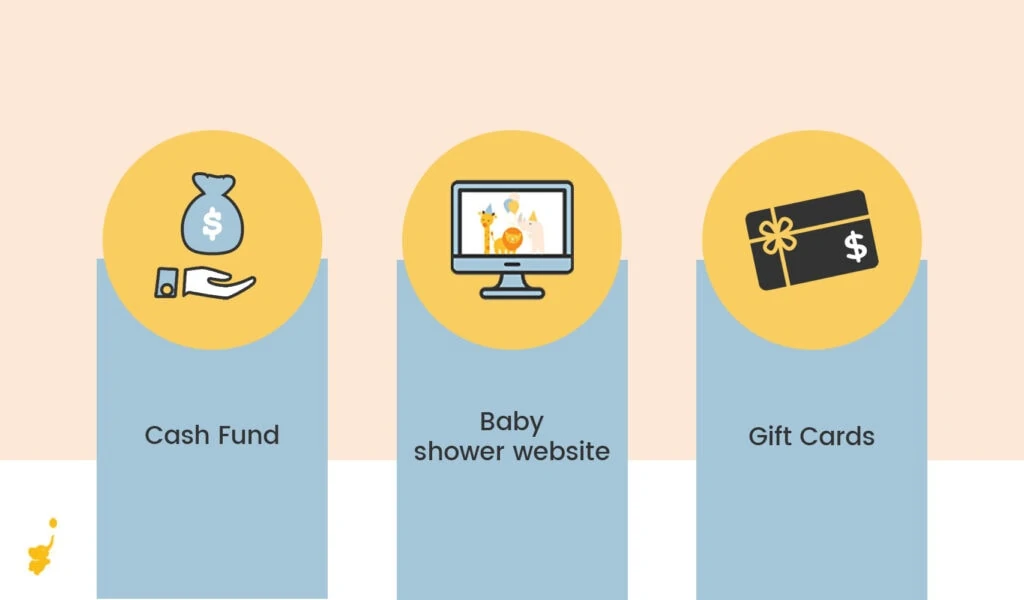 A typical spend (for most people) is anywhere from $30 to $100 on baby shower gifts. If asking either directly or subtly for actual cash isn't your cup of tea then there are other things you can do. A monetary present can be a gift card, charity donation, or starting a fund. We've listed a couple of other ways of going about asking for money gifts for your baby shower below.
How to Ask for Gift Cards for a Baby Shower
If you're a parent to be, and you want financial assistance, but you feel uncomfortable asking for cash, then there's another alternative: asking for gift cards. Like with naming a fund and intent for the money, asking for specific gift cards means that your guests will know what their gift is contributing to.
Some places you may want gift cards for are:
A specific baby store you like the most
Restaurants – you might be too tired to cook when the baby arrives!
A prepaid card so you can get gas – you'll be driving to Dr appointments and likely driving more.
Like with asking for cash, you can put this on your invitation, or you can ask whoever is hosting the baby shower to spread the word for you. When putting this information on the messages, keep it simple. Something like "[Type of] gift cards are welcome" will be simple enough to get the point across. By keeping the wording neutral, it doesn't sound pushy or demanding.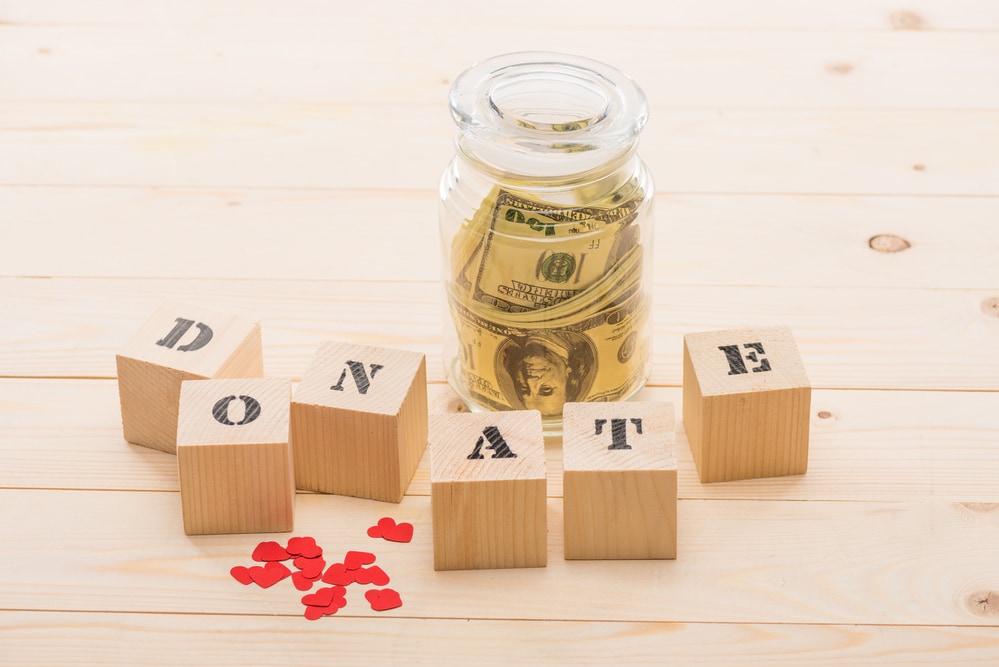 Give to Charity
While not the case for all families, some parents-to-be already have everything they need and the financial means to provide for their new child! However, some guests will feel awkward attending a baby shower without having something to contribute. In this case, you can instead set up a donation to a charity for guests to help!
If this is the route a baby shower is going, it's essential to announce it, so guests don't pick out other gifts. You can take care of this step by discussing it with guests in advance and putting the information in the invitation in place of the gift registry information.
Examples of Wording
"For our baby shower, the only gift we want is to celebrate with you! If you want to purchase us a gift, please consider instead donating to [insert the name of the organization]!"
"Our little one is lucky enough to have everything he/she needs! Your presence is the only presents we want but if you feel the need to give to those who might not be as lucky as us please donate to [insert name of the organization]"
WebBabyShower Invites make sending out these requests simple
WebBabyShower invites are simple to make, and they can include even unconventional requests like these. Build your invitations and send them out, all from the same platform!
How to Send a Baby Shower Cash Gift
When it comes to sending a monetary gift for a baby shower, there are numerous options. If attending an in-person shower, you may bring cash or check. You can also mail these items to the parents to be if the baby shower is virtual—and sending money can be much less expensive than arranging for shipping a physical gift, depending on the item!
That said, you can also send money online! As mentioned, Babylist has an option to add a cash pool to your registry list, and it will send the money to you via PayPal. My registry also has a way for guests to send money to the parents to be. The issue is that both these services can involve fees that ultimately take away the amount of money the parents will receive.
WebBabyShower has got your back!
Thankfully, there are much cheaper ways to send money—even when transferring funds internationally!
Transferwise is a service that works similarly to PayPal but at roughly 1/10 the cost of service fees. And if you use this link from WebBabyShower, you can transfer up to $600 for your monetary gift for a baby shower for free!
See how a great online baby shower works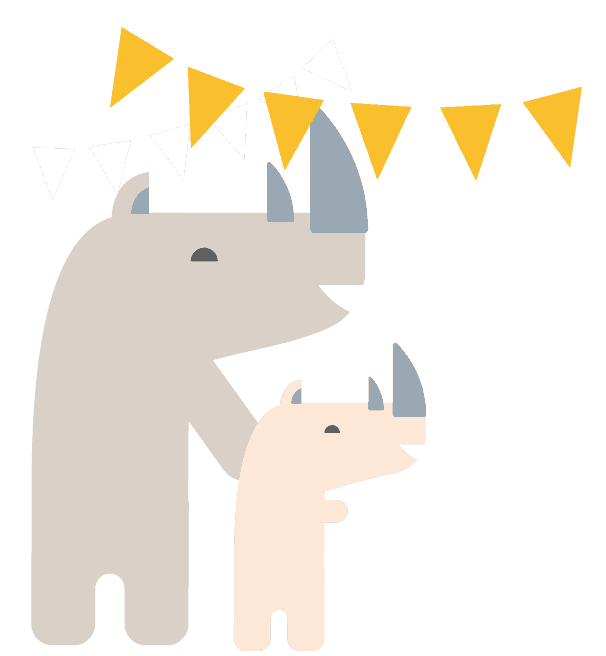 Just Be Honest
Everyone has their own circumstances going on, especially regarding what parents need for a new baby entering their lives. If you need money to serve your baby best, rather than gifts, that's perfectly okay! You should be honest about your needs.
More often than not, your guests only want to help you. If money is the best way to do this, rather than buying a specific gift, they'll likely understand your circumstances if you open up to them.
WebBabyShower makes asking for cash Easy
Preparing for a new member of the family can be both exciting and take a lot of work. Thankfully, setting up your baby shower can be simple with the help of WebBabyShower! Whether you want to set up a gift registry or ask for monetary gifts, our platform has everything you need to set up a virtual baby shower in one convenient place!