Baby showers are special occasions that celebrate the impending arrival of a new life! At a baby shower, expecting families often share a registry of household and baby supplies to help them get started on the right foot.
While there are plenty of store-bought baby shower gifts out there, crafting a DIY gift for a baby shower adds that personal touch, not only showcasing your love and creativity, but also leaving a special imprint on the expecting parents-to-be.
Whether you're a seasoned DIY enthusiast or a beginner looking for simple projects, read on for some handpicked DIY baby shower gift ideas (already pre-categorized) to inspire the creative you!
Natural, Handmade Clothing and Accessories
There's nothing sweeter than seeing babies in their miniature clothing and accessories. When you think of a gift, consider one of these adorable DIY baby shower options that's sure to delight!
The Classic! Crocheted Baby Booties
Craft an easy and quick pair of soft, adorable booties using baby-friendly yarn. Extra points if you choose colors that match the baby's nursery! Watch this free and easy DIY baby booties pattern video to get your creative juices flowing.
Or if you need them ready to go, check out these amazingly cute handmade options on Etsy. At under $15 for a pair these are adorable and inexpensive.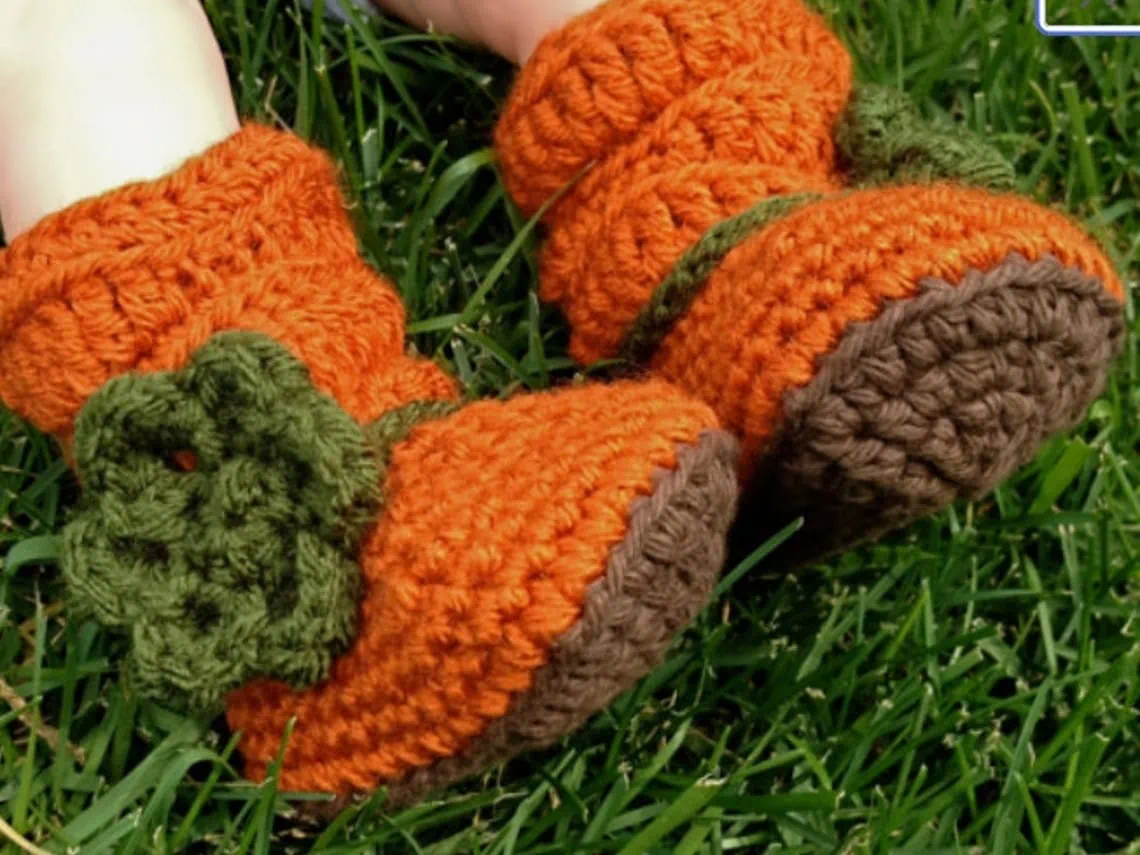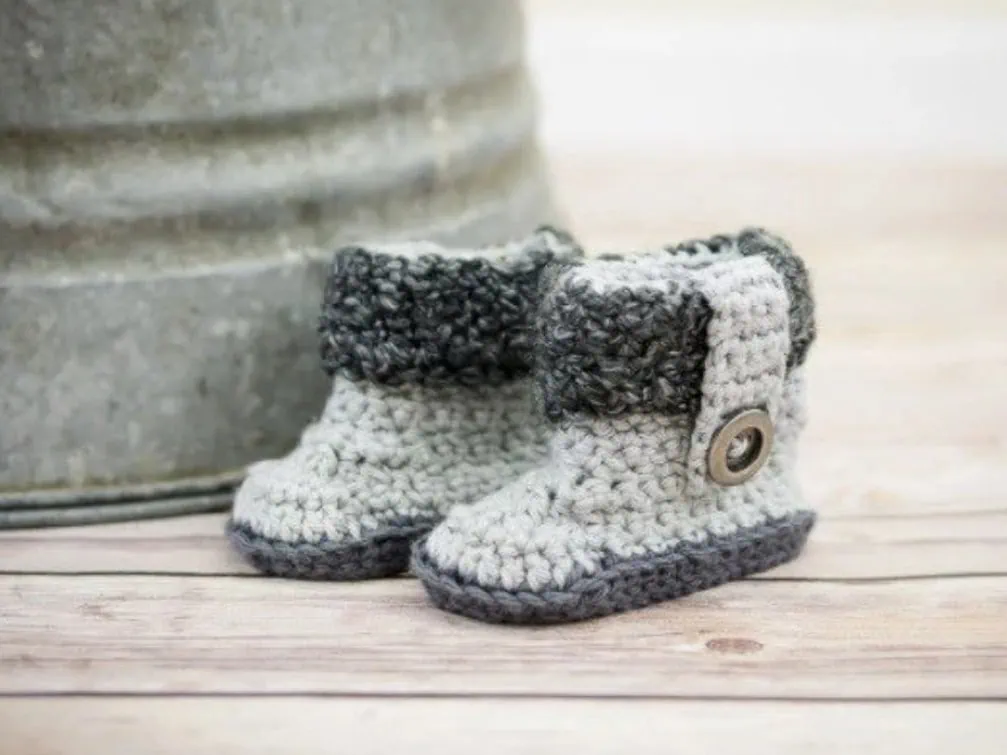 Custom Baby Bibs
Baby bibs make a great DIY gift. A great bib can do wonders – and on top of that, it could be the difference between 1 and 7 outfit changes in a day. Using fabric paint and baby-friendly embroidery, personalize the bib with the baby's name, initials, or designs that match their nursery.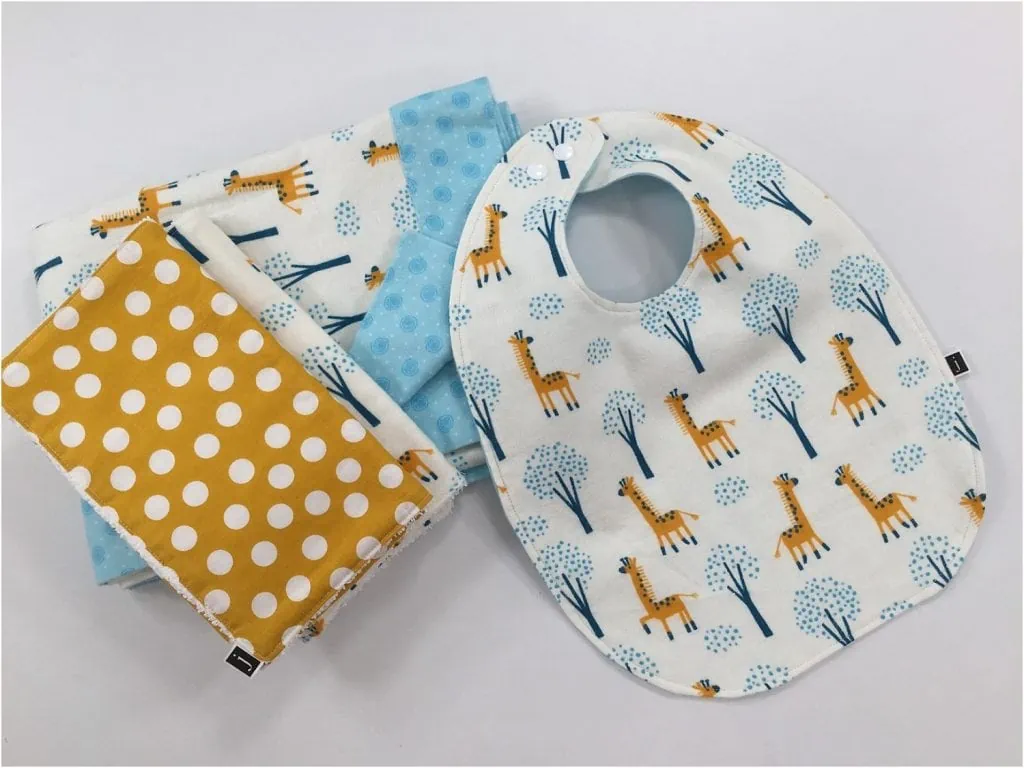 Personalized Baby Headbands
More likely than not, you've seen an infant sporting a headband. Baby headbands are an adorable, gentle way to accessorize a little one. Craft a stretchy and comfortable headband, adorned with flowers, or other embellishments, like a bow (it doesn't get much cuter than a bow!)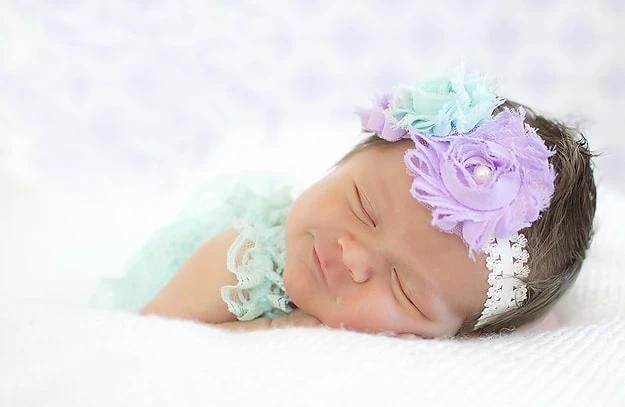 Throw a Virtual Baby Shower so Everyone

Can Celebrate!

• Free Trial – 14-Day Refund for any reason
• Only 1 Minute Setup!
• 80+ Custom Themes & Matching Invites
• Use Any Online Registry
• Send Unlimited Invites and Updates
• Baby Shower Games with Scoreboards, Give Prizes!

Build Your Shower
---
Custom-made Nursery Décor
Custom Nursery Wall Art or Mural
A hand-painted wall mural can make a nursery feel extra special. The expecting mama will likely be spending a good amount of time in the nursery, so beautiful wall art can make that room even more enjoyable. Create an inspiring painting or add some drawings that resonate with the nursery's theme, such as animals, stars, or nature-colored neutrals.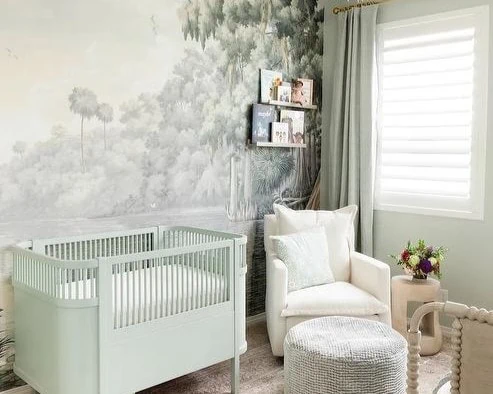 DIY Hanging Mobiles
Hand-made hanging mobiles are a wonderful and lasting gift for families. Not only does it add a beautiful touch to a nursery, baby mobiles offer many benefits. They are a safe, gentle way to stimulate a baby's brain function and visual development. Mobiles also encourage babies to use their hands more frequently. Create a personalized hanging mobile using felt, wood, or paper, featuring delightful elements like fluffy clouds, twinkling stars, or bright-eyed birds.
Personalized Growth Chart
A growth chart is an amazing way to welcome and celebrate the birth of a new baby. Parents often say that the years fly by with children. A personalized growth chart will be a treasured gift in the family's home for years to come. To design a custom growth chart, make sure to keep the height in mind that the child may grow into. Create the chart using fabric or wood, marking milestones and adding spaces for photos. Here are designs, such as rocketships and dinosaurs, that may inspire the theme for your gift!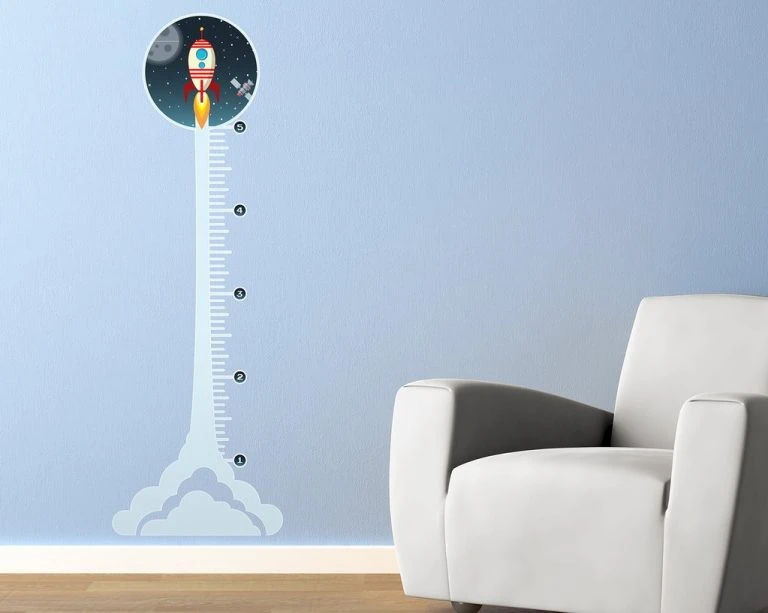 Personalized Baby Keepsakes
DIY Baby Book
A baby book for expecting parents is a must! A baby book is a keepsake journal for parents to jot down memories and milestones; a treasure which might be kept within the family for generations. To start, bind a book using craft paper, adding sections for milestones and photos, and design a cover with the baby's name, or a special message. Here are a few template ideas to get you started: "A Year in Review," and "Darndest Things [Baby's Name] Said," and "Over the Years."
Handmade Baby Photo Frames
A customized picture frame is not only a wonderful gift, it's versatile and practical. To craft a unique DIY frame, use materials like wood, clay, or fabric (bonus points if you know the personal aesthetic of the family you're gifting). For personal touches, you may want to add the baby's name, date of birth, and decorations such as flowers, ribbons or teddy bears.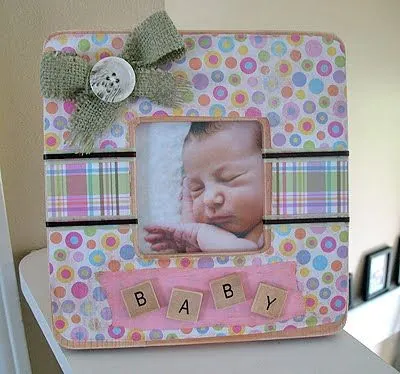 Custom DIY Time Capsule
A handmade time capsule is a great gift for families, especially first-time expecting parents. Gifting a time capsule to new parents can help launch a family tradition and encourage expecting parents to make time to save special milestones and memories. A great capsule starts with a good box, such as a sturdy shoe box, a bin, or even an old, classic suitcase. You can even help the new family out by throwing in a few mementos from the baby's first year, including old photos of the parents, or copies of the baby shower invitation, and include some envelopes or separate sections for letters and photos.
Toys and Playsets
Hand-sewn Plush Toys
Other super cute DIY gift ideas are hand-sewn plush toys. Soft toys provide babies comfort and security, and over time, they can even become a beloved part of the family. And great news! Hand-sewn plush toys are easier to make than you might think. The most important thing is to choose a cute and easy pattern – like an owl or teddy bear. From there, all you have to do is make sure to pre-wash your fabrics and choose soft fabric that's safe and baby-friendly.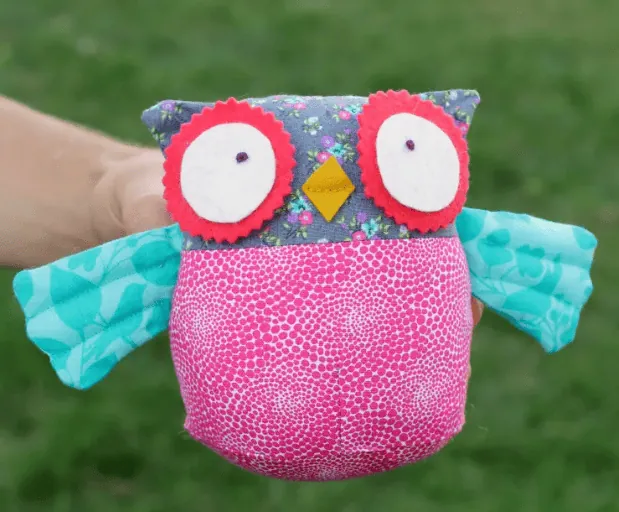 Handmade, Custom Wooden Teething Rings
Wooden teething rings make for a lovely gift. They are safe and easy for babies to play with, and can be so useful in the home when you have a teething baby. Craft any teething rings using untreated wood, to make sure they're smooth, non-toxic and safe for the baby. For a personal and soft touch, add fabric or crochet elements for added texture, which babies seem to love. We love this idea from Scratch and Stitch of using old baby clothes as a decorative knot for the wooden teether.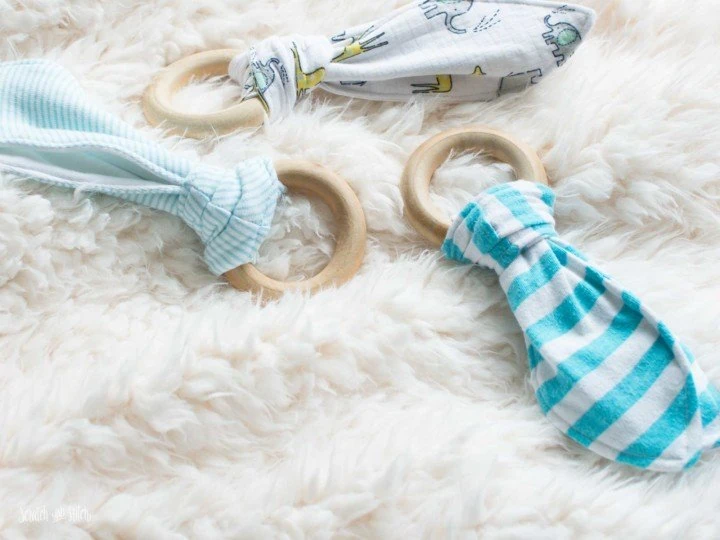 Handmade, DIY Sensory Boards
Sensory boards are simple to make for a fun and beautiful DIY gift idea. Also, a sensory board can be customized to fit a family's aesthetic and the baby's interests and level of play. To get your imagination flowing, think about creating a board with various textures, colors, and interactive elements (such as push lights, feathers, small bells, etc). You can even shop for items that aid in the baby's sensory development. When you have your items, lay everything out to see what you have and play around with the different locations of the activities. We love this sensory board from Our Faux Farmhouse.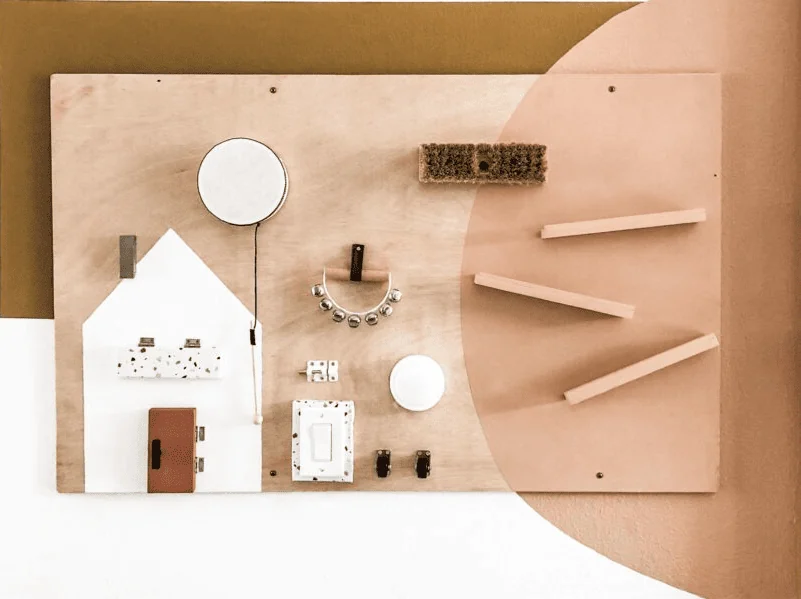 Bath Care Essentials
Homemade Baby Bath Bombs
DIY baby bath bombs are a great handmade gift for babies to use after 6 months of age. Little ones will love seeing the bath bombs fizz away and playing with it underwater until it evaporates – poof! Make some gentle bath bombs using baby-safe ingredients (most of which you may already have at home) to turn routine bath time into a fizzy-fun experience!
Custom Baby Blankets
A handmade baby blanket is a gorgeous DIY baby shower gift. It gives the new baby a soft, comforting place to nestle while becoming a staple in the nursery. Sew or crochet soft blankets using baby-friendly materials to make it perfect for swaddling or tummy time. This gift could become a family heirloom!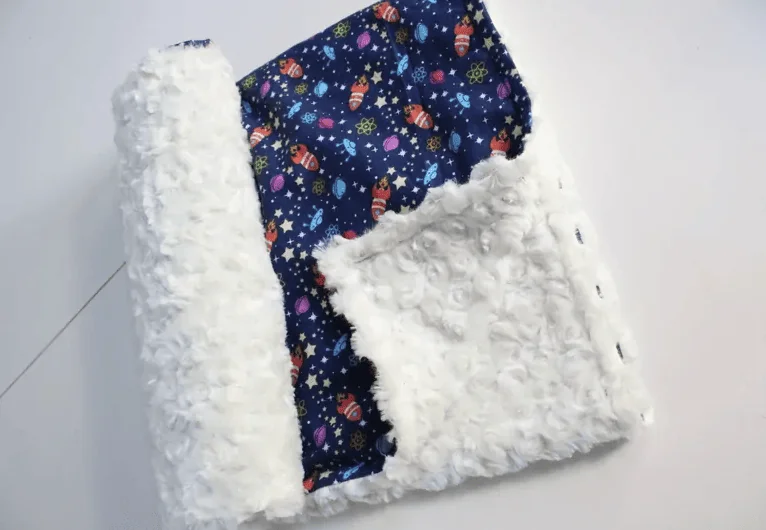 Natural, Homemade Baby Lotions
Natural homemade baby lotion is a sweet and supportive DIY gift for expecting parents. By gifting a homemade moisturizing lotion using natural ingredients like shea butter, coconut oil, and essential oils, you can support the parents-to-be in doing what's best and most gentle for their baby's skin.
Conclusion
DIY baby shower gifts are more than just presents; they are thoughtful,one-of-a-kind gestures that showcase your love and creativity. Whether it's a hand-sewn toy, a baby keepsake, or custom-made nursery décor, the thought and care you put into your gift will undoubtedly touch the hearts of the parents-to-be. To celebrate the upcoming arrival of a new baby, let your creativity shine by crafting a gift that will be cherished for years to come!