Introduction to Getting Free Diapers
Get ready for a game-changing revelation! Hold on to your baby booties because we're about to drop some exciting news: you can get one of the most essential baby items without spending a penny. Yes, we're talking about diapers!
We've all been there, wondering how such a little human can go through so many diapers each day! While it's kind of impressive, it's also a huge drain on the wallet, with parents sinking approximately $70 to $80 on diapers each month.
If you're wondering how to get diapers for free, we've got your back. We've uncovered some fantastic, easy, and fabulous ways to keep those baby bums covered. Let's dive in.
The Best Methods to Secure Free Diapers
Leveraging Loyalty Rewards for Diapers
Getting diapers for a reduced price or even for free is totally doable with loyalty reward programs. One standout option is the Huggies Diaper Rewards program, which works alongside the Fetch Rewards app.
All you need to do is snap a picture of your in-store receipts or upload e-receipts of your Huggies purchases to the Fetch app. As you do this, you earn valuable Huggies rewards points. You can use these points to get more Huggies products. Or, if you prefer, you can turn your points into gift cards from various restaurants, stores, and online shops.
Huggies also gives you the chance to win a whole year's supply of diapers, which is worth around $900. And here's the best part: you don't need to sign up for the reward program or make any purchases. Just fill out your info on their online form, and you'll be in the running!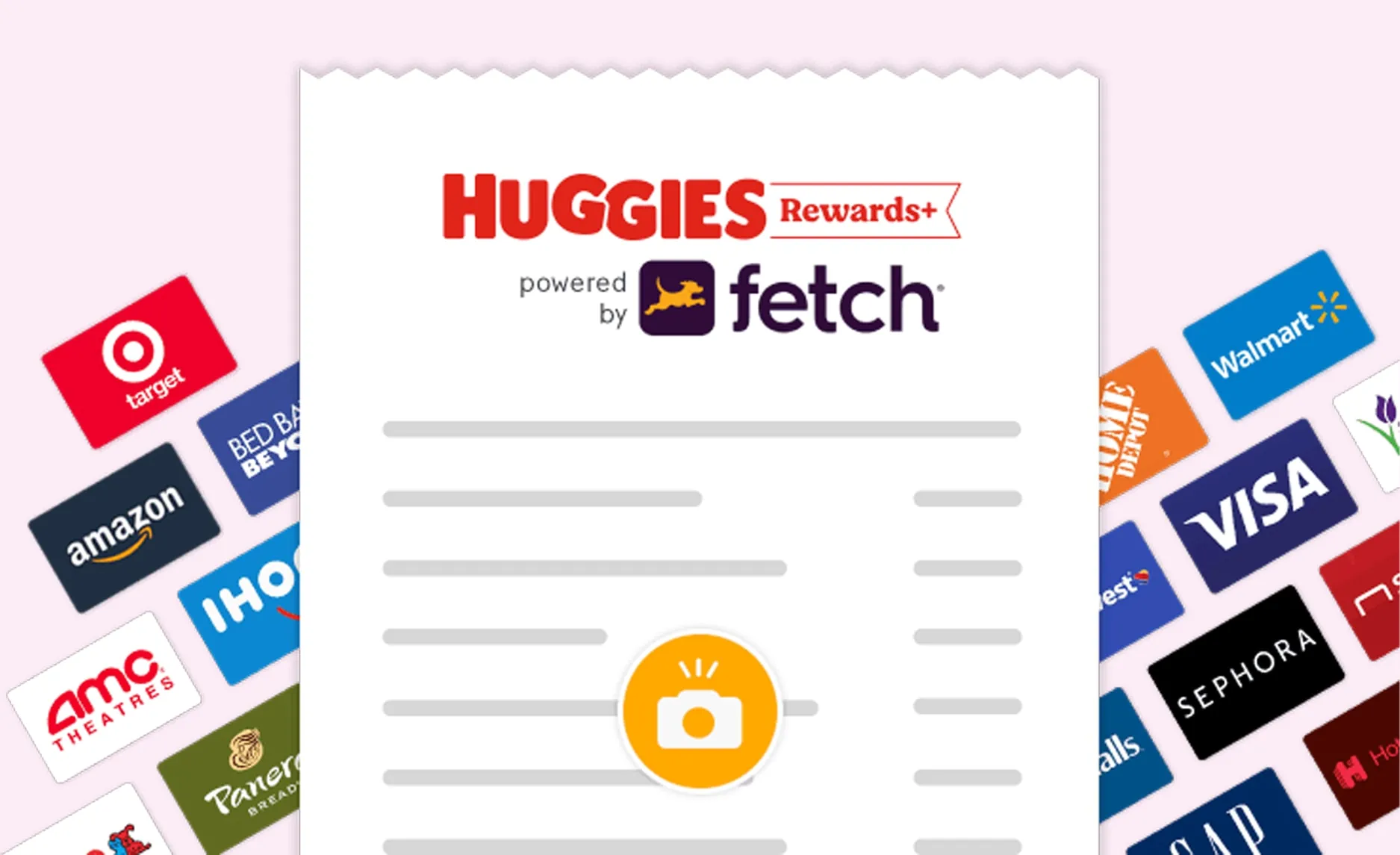 Registering for Baby Registries
Signing up for a baby registry comes with a plethora of awesome benefits, including having all your gifts in one easy-to-access place, easy gift tracking, and coupons and completion discounts. However, one of the best features of baby registries is that many of them come with free welcome bags, often including must-haves like diapers.
The Target Baby Registry has one of the best goodie bags around, containing $100 worth of full-size items, samples, and coupons for future purchases. Often, the bag includes some diaper samples from tried-and-true brands like Huggies and Pampers, so you can test them out and decide if you want to buy more.
The Amazon Baby Registry also has a cool welcome box, with lots of samples and full-sized products, including practical items like baby laundry detergent sample packs, organic nursing pads, pacifiers, and breast milk storage bags. This box also often includes wipe and diaper samples, along with other diapering essentials like rash cream.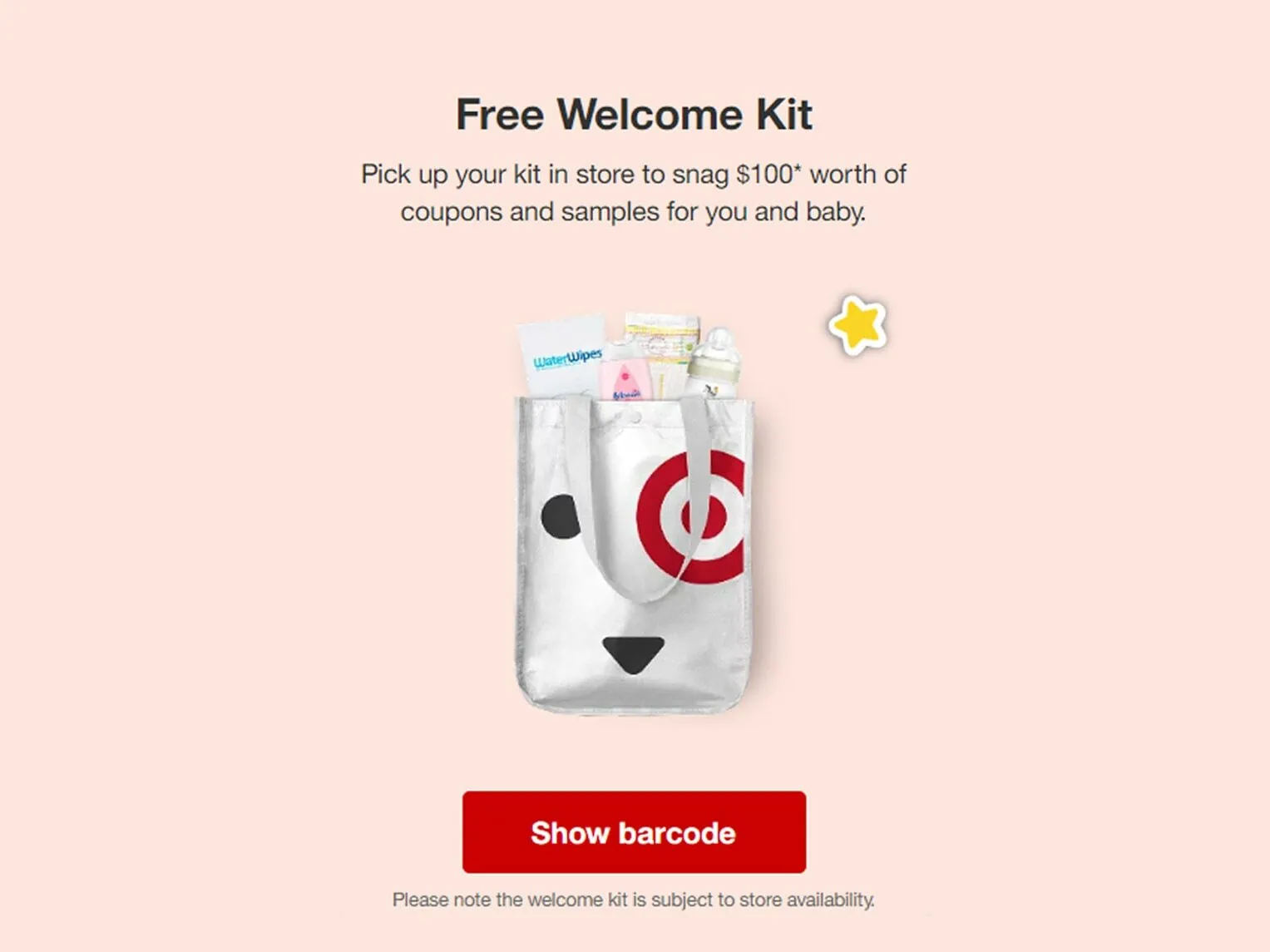 Throw a Virtual Baby Shower so Everyone

Can Celebrate!

• Free Trial – 14-Day Refund for any reason
• Only 1 Minute Setup!
• 80+ Custom Themes & Matching Invites
• Use Any Online Registry
• Send Unlimited Invites and Updates
• Baby Shower Games with Scoreboards, Give Prizes!

Build Your Shower
---
Harnessing Gift Cards for Free Diapers
Getting free gift cards is like hitting the jackpot for new parents because you can use them to buy all of the baby essentials, including diapers. The good news is, there are plenty of easy ways to earn these gift cards.
First up is Fetch Rewards. Just snap pictures of your receipts from online shopping, grocery trips, or dining out, and you'll earn points that you can redeem for Amazon gift cards. Your everyday expenses, even small ones like buying a morning coffee, can add up without much effort.
Then there's Amazon Trade-In. Got an old tablet or phone lying around? Don't let it gather dust—trade it in with Amazon. They'll reward you with a gift card equal to its value. You clear out space, and you get gift cards to spend on diapers. It's a win-win!
Next, meet Ibotta, a nifty app that gives you cash back on specific Amazon purchases. This cash goes straight back to you, ready to be used for your next diaper purchase.
Consider using your gift cards in conjunction with Amazon Family to make the most of your savings. As a member, you get an extra 15% off on diaper subscriptions, with a 10% discount at checkout, and 5% credited back to you later. These discounts add up fast, helping you save big on diapers.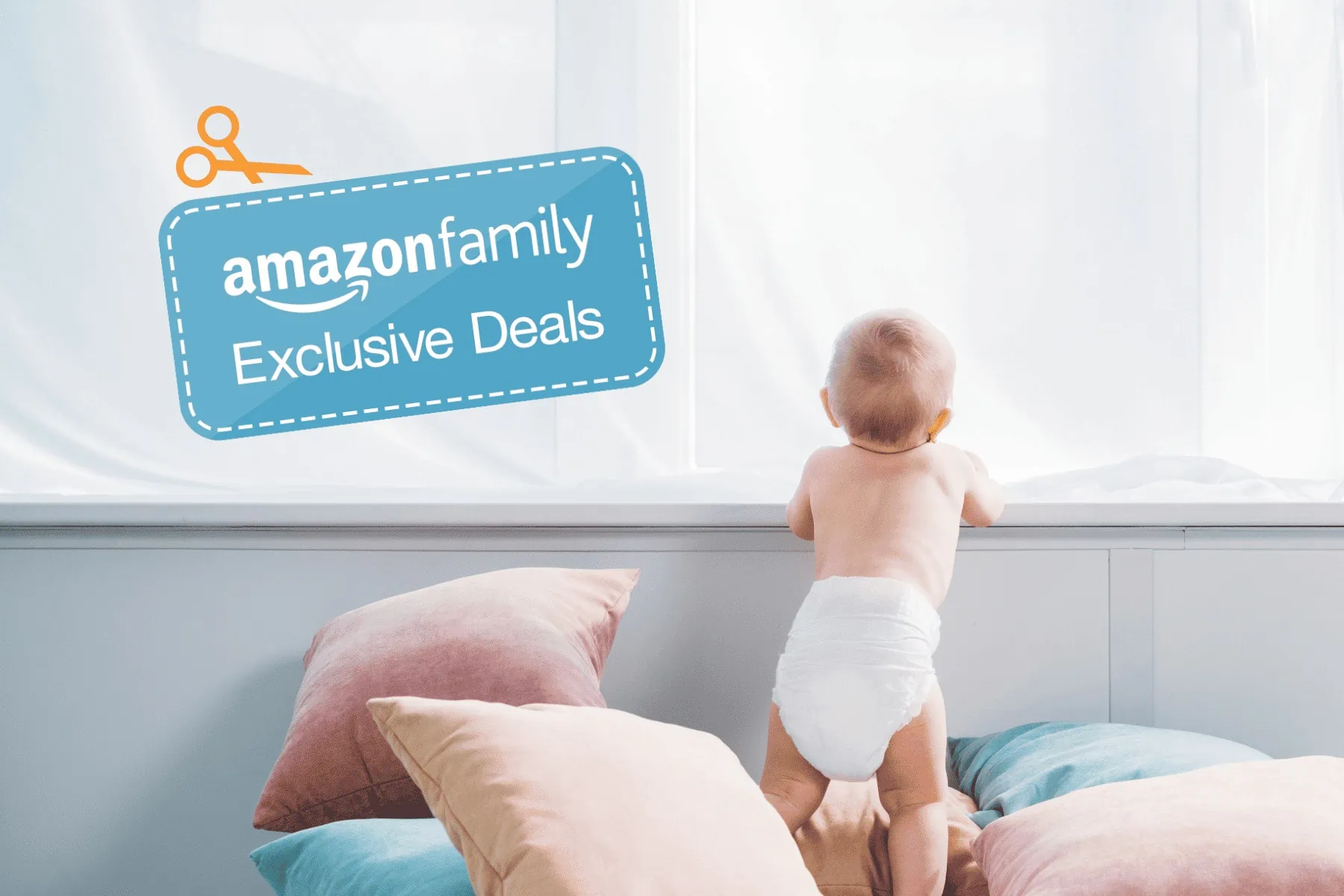 Making the Most of Retail Store Programs
Many major chain stores offer excellent store programs, allowing you to save on various purchases, including diapers.
Target's Circle program stands out as one of the best options. With this program, you earn discounts and receive exclusive deals tailored to your preferences. These discounts can be combined with Target's gift card promotions, where specific purchases, like buying a certain quantity or brand of diapers, might earn you a free gift card.
Walgreens has a fantastic rewards program as well. You earn 1% Walgreens Cash on everything, including pharmacy items, and a whopping 5% on their branded products. Plus, you automatically get sale prices. So, every time you buy diapers at Walgreens, you're earning Walgreens Cash, which you can later use for discounted or even free diapers.
CVS has a similar program called ExtraCare. As a member, you earn CVS ExtraBucks on every purchase, which you can use to buy diapers or other CVS items. Plus, you get 2% back on everything, even sale items.
To really boost your savings, mix these store programs with couponing. Use manufacturer coupons, store coupons, and app-based discounts along with your rewards programs, and watch your savings grow!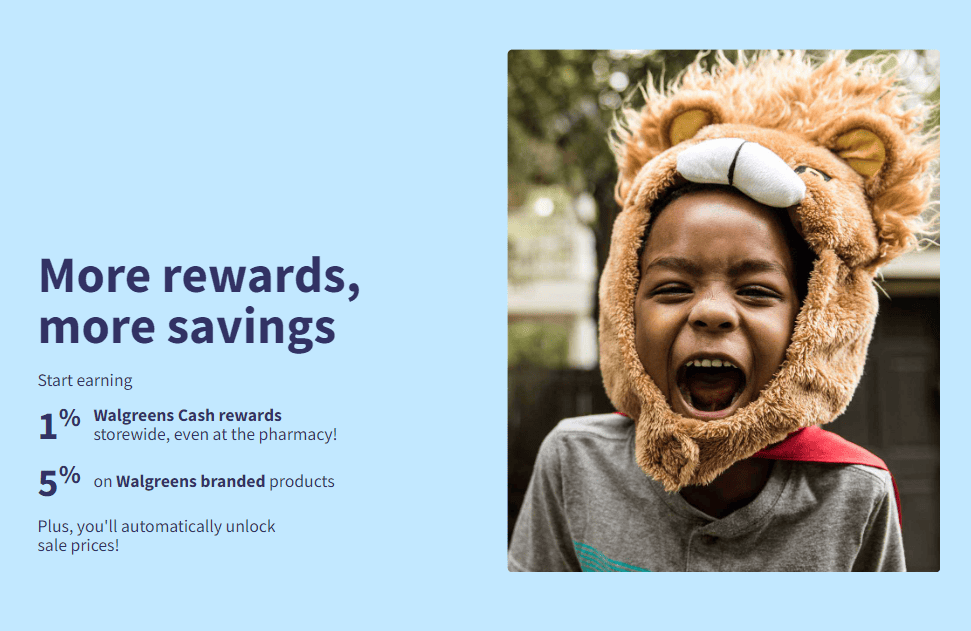 Community Initiatives for Free Diapers
Getting free diapers doesn't just come from gift cards and reward programs. There are also fantastic community initiatives where you can get diapers, too.
For example, in many mom communities, there are diaper pass-along programs, where parents will pass along diapers their kids have outgrown to parents with younger or smaller children. These programs are great because families-in-need get free diapers, and those giving away the diapers clear space while helping out others!
Another great resource is the National Diaper Bank Network, a nationwide program that provides low-income families with free diapers or offers them at reduced prices. This helps ensure that every parent has access to this essential item, while ensuring their little one's health and well-being.
Utilizing Hospital Offers
After the whirlwind of childbirth, the only thing you'll likely want to do is sleep. But, trust me, you don't want to "sleep" on what the hospital has to offer! Hospitals often provide new parents with bags filled with essentials, including diapers, wipes, onesies, and feeding supplies.
Many parents aren't aware of this, or may feel too awkward to ask. But, hey, don't be shy! Feel free to ask the hospital staff about these baby bags. Your little one deserves the best care, and these hospital-provided essentials can be a fantastic kick-start to your parenting journey.
Mastering the Art of Couponing for Diapers
Saving money on diapers is easy when you use coupons wisely. A smart trick is to use coupons along with store sales, a tactic many budget-conscious parents love.
First, look for manufacturer coupons in newspapers, online, or on diaper brand websites. These coupons are like special passes to big savings. When you use these coupons during store sales, you save even more.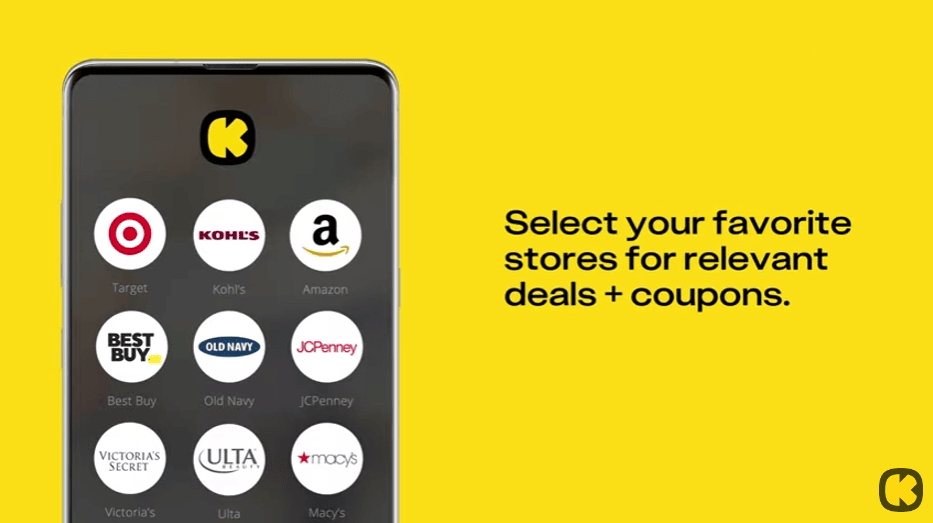 Another fantastic helper on your savings journey is The Krazy Coupon Lady app. It gathers the best deals from different stores and gives you tips on how to use coupons and discounts effectively. It tells you which coupons to use and how to combine them with ongoing sales. The app makes it easy, so you never miss the best prices on diapers and other baby essentials.
Conclusion: Never Pay Full Price Again
If you've always wondered how to get diapers for free, this article is a key to your success!
There are tons of ways to save, from hospital offers and community programs to cashback apps, coupons, and store programs like Target's Circle or CVS ExtraCare. So, instead of worrying about how to get free diapers and wipes, you can focus on the fun stuff – like when to host your baby shower and set up your baby registry.
Good luck exploring these strategies, and happy saving!