The Amazon baby registry is a favorite among new parents since it's effortless to use, offers a wide range of products, and has fast (and easy) shipping and returns.
In this article, we'll go through the upsides, downsides, and how-tos of the Amazon baby registry so you can decide if this is the best baby registry for you (and your newest addition)!
Reasons We Love Amazon's Baby Registry
Effortless to Use
Amazon makes it easy (almost too easy) to find and buy everything you'll need for your baby. Their registry has a built-in checklist that automatically ticks off items as you add them. The aesthetic format makes it easy to view all your products so you can see what's missing.
Additionally, the "trash" and "edit" buttons are easily accessible next to or below each product, making it effortless to remove the product, adjust the quantity, or mark it as a "must-have." Overall, the Amazon baby registry is very straightforward, making the registry-making process quick and painless.
Wide Range of Products
Amazon has many products in a wide range of styles. Whether you want a maximalist nursery filled with colorful decor or prefer a minimalist aesthetic, Amazon has products to suit your unique taste.
Additionally, Amazon's products accommodate a wide range of budgets. So whether you are looking for luxury baby products or affordable, safe, and effective options, Amazon has what you're looking for.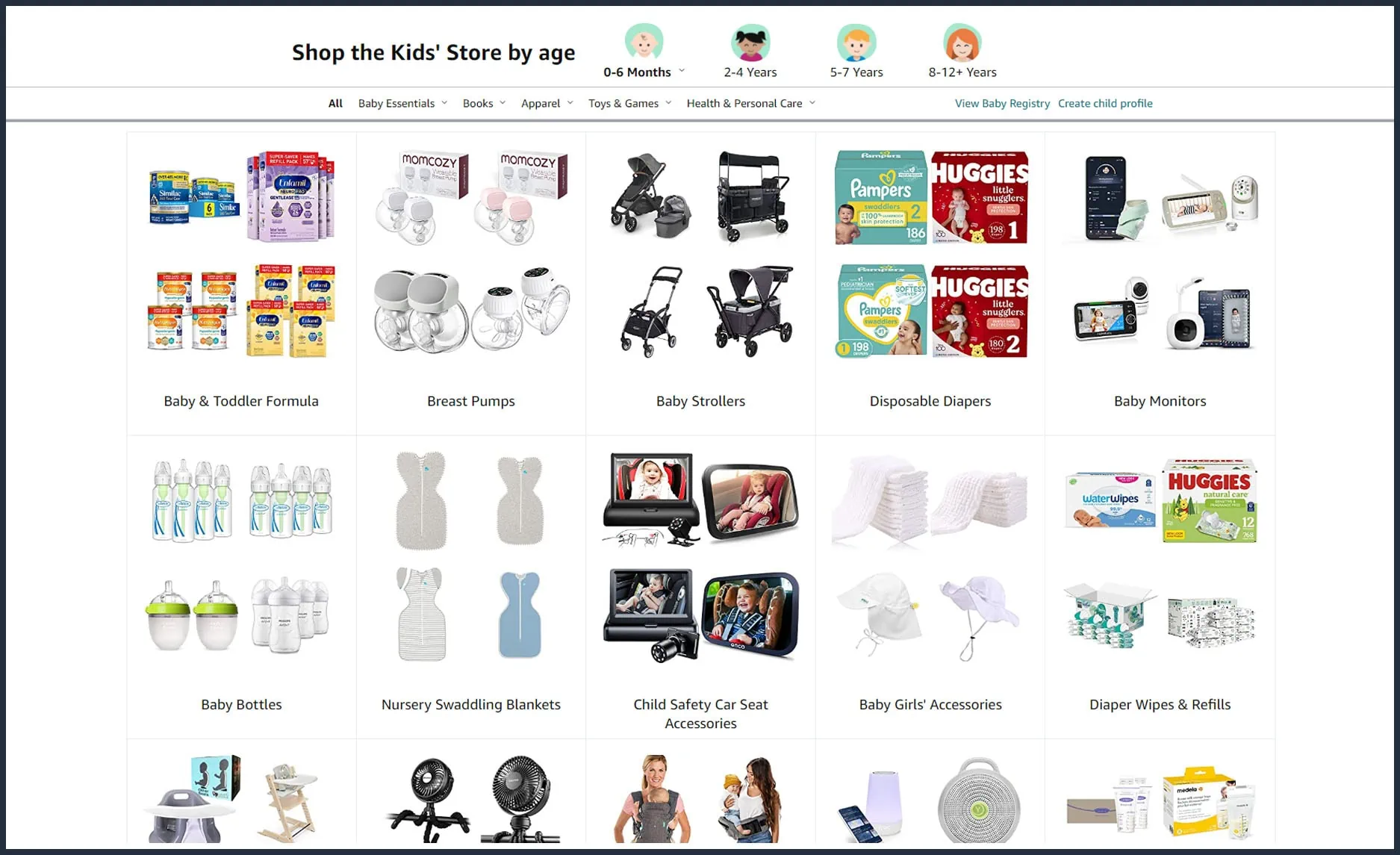 Fast and Easy Shipping and Returns
Amazon's shipping is fast and easy, especially for Prime members. You'll have time to try out your baby products and determine whether they are right for your growing family.
What Are the Downsides to the Amazon Baby Registry?
There are three main downsides to the Amazon baby registry.
Firstly, you need a Prime membership to reap all of the Amazon baby registry benefits. So, if you don't have Prime, this registry may not be ideal.
Additionally, Amazon doesn't allow you to add items from other websites. So, if you want non-Amazon products, you may need to create two registries, which is a bit of a hassle.
Lastly, Amazon's product suggestions are pretty extensive, which can feel overwhelming for some. If you are a "just the basics" kind of person, you may prefer WebBabyShower's simple baby checklist.
How to Create a Registry on Amazon?
Go to the "accounts and lists" tab on the website, then select the "Find a list or registry" button. This should bring you to a webpage with a button saying, "Create a registry or gift list." Click on this, then click on the button saying, "I'm welcoming a baby." This will allow you to create your baby registry!
How Do You Add Items to the Amazon Baby Registry (Online and On the App)?
Adding items to your Amazon baby registry on your phone and the website is easy as pie.
On the website, simply search for the product you want, then look on the far right of the page below the "add to cart" button for the "add to registry" button. Click on the button to add the product to your registry. You can also adjust how many of that product you want, whether it is a "must have" item, and if you wish to allow group gifting.
On the app, search for the item you want, scroll down below the "add to cart" button, and select the "add to baby registry" button. You can always delete, edit, or adjust the product on your baby registry page if you make a mistake.
Can You Add Items From Another Website or Store to Your Amazon Baby Registry?
Unfortunately, no. Amazon used to have an assistant extension allowing you to add products from other sites to your registry. But, they have since discontinued this feature and the ability to add non-Amazon items to your wishlist. So, if you want several items that aren't on Amazon, you may want to choose a different registry platform.
How Do You Get the Welcome Box and Completion Discount?
You must complete three requirements to receive Amazon's Welcome Box of product samples valued at up to $35:
You must be an Amazon Prime member.
You must complete 60% of your Amazon baby registry checklist.
You (or a loved one) must make at least a $10 registry purchase (not including tax or shipping).
You get the completion discount automatically if your baby registry is active for over 14 days. The discount starts 60 days before your baby's arrival date and expires 90 days after.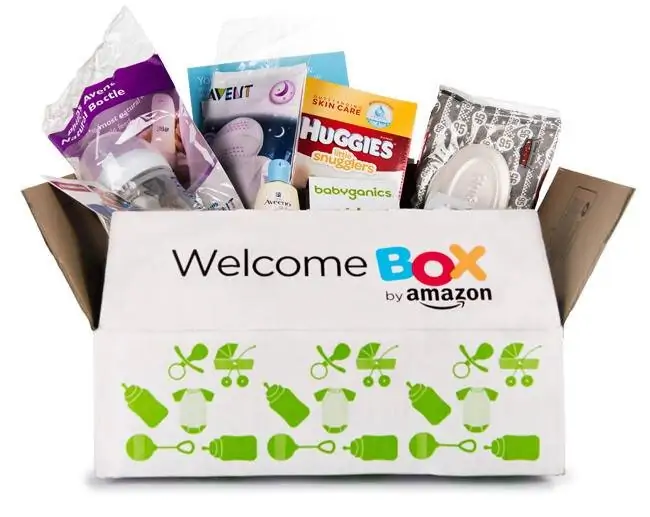 How to Find Registry on Amazon App
So, how do you find an Amazon registry on your phone? Honestly, it's a bit tricky at first since you have to select several buttons. But, once you do it, it's easy to get back to in the future.
To start, click on the "Lists and Accounts" tab at the bottom right of the app, designated by three lines that look like a tiny list. On the page, you should see several buttons listing options like "Prime," "Inspiration," and "Deals & Savings." On the top right, you should see a button labeled "Gifting and Registry." Click on it, then click on the button labeled "Gift Cards and Registry." Next, click "Baby Registry." This will take you to your registry overview page.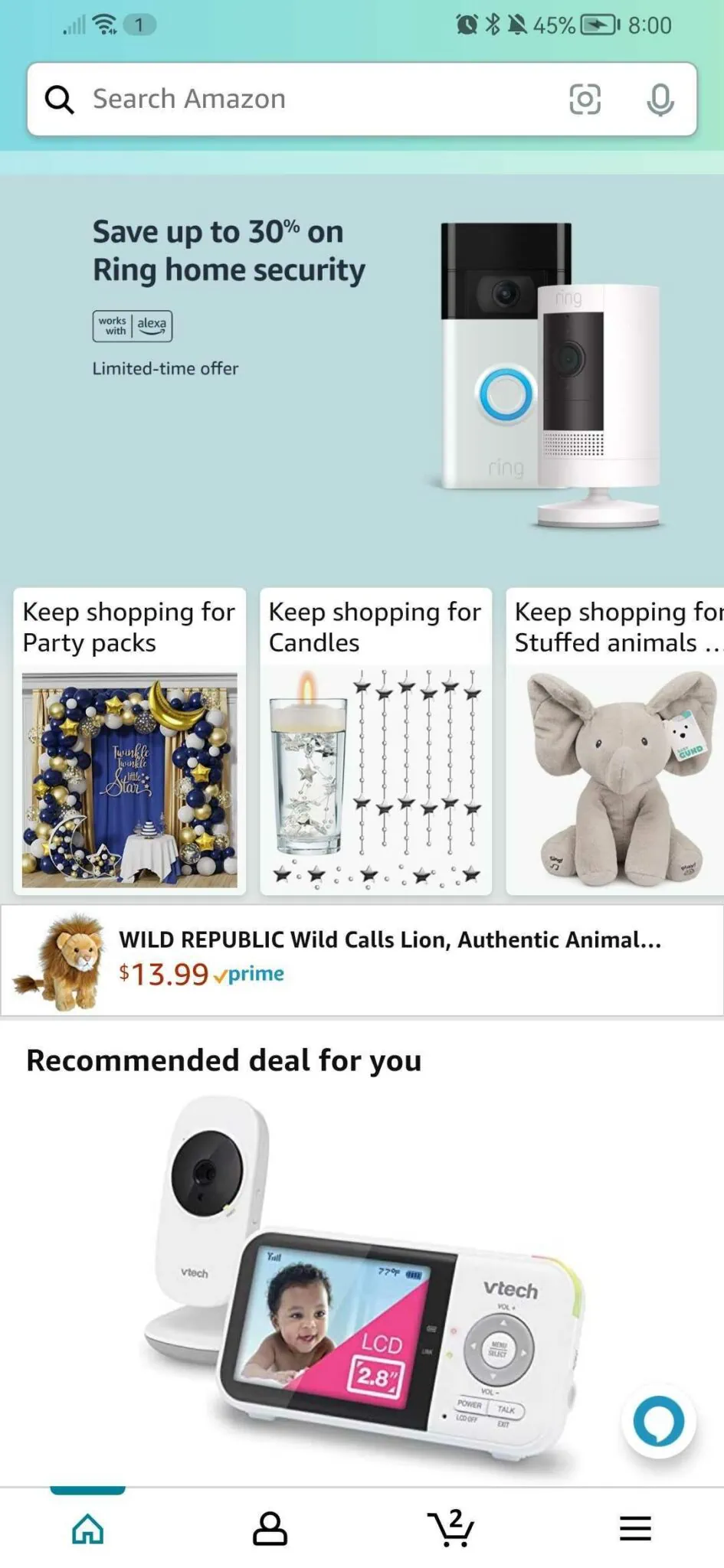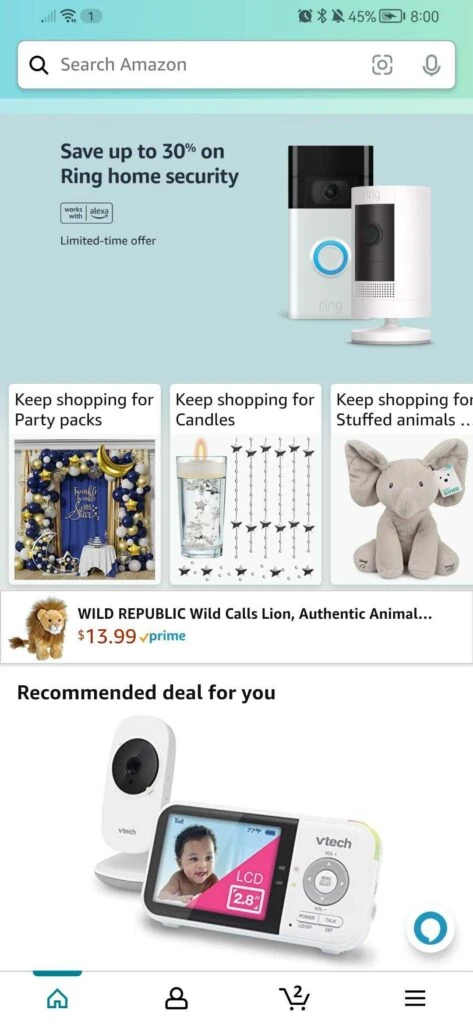 Frequently Asked Questions
How to Use Amazon Baby Registry as a Gifter
You're in luck if you've received an Amazon registry link from new or soon-to-be parents. It's one of the easiest ways to buy a gift you know they'll want while staying within your budget.
Simply click the registry link and add the items you want to buy to your cart. When checking out, Amazon should automatically add the parent's shipping address to your order. So, all you have to do is pay, and your gifts will be sent to the parents-to-be. Easy, huh?
How do I make something a 'must have' on my Amazon baby registry?
You can make a product a "must have" item on your Amazon baby registry in two ways.
After you add the product to your registry, a screen will appear where you can check a box to make the product a "must-have" item.
If you forget to mark the item as a "must have" when you add it, simply go to your registry page and scroll down to the item. Click the "edit" button, then select the "mark as must-have" option.
Not sure which items you should mark as "must-haves?" That's ok – we're here to help. Check out our baby registry checklist to determine which items you really need (and which ones are just for fun)!
How to delete a registry on Amazon?
On your registry homepage, go to the "settings" tab, then scroll down to the bottom of the page. Select the button on the bottom right that says "Delete your registry." Then, voila, your registry is deleted.
Related Articles: