Life is all about the company you keep. When it is time to announce the company you are going to keep for the next nine months, you'll want to do it in the most memorable way possible, right? The best way to announce your anticipated bundle of joy is to create the perfect pregnancy announcement! 
Before we get started, however, we suspect you might have a few questions. Fortunately, we have answers!
When is the best time to announce my pregnancy?
When it's time to share the big news with family and friends, your excitement is over-flowing. There are so many fun things to do: choosing a name for the baby, getting that nursery decorated, and rocking your new baby to sleep.
While everyone's circumstances may differ – and some prefer to announce a pregnancy sooner rather than later – most expectant parents tell their families when they are between four and eight weeks pregnant. The most common time pregnancies are announced, however, is usually around 12 weeks. This is usually the time when they are in the "safe zone" from a medical perspective.
Fun tip: Do what you want and feel comfortable with. There really is no right or wrong way. Of course, you may want to tell the future grandparents before the big news hits social media!
Are you also wondering when you should start shopping for baby things? Don't worry, we have you covered, just check out our article on when to buy baby stuff.

What is the best way to announce my pregnancy?
With technology at your fingertips, you can easily spread the good news about your impending arrival through social media, texts and emails. Think: Facebook, Twitter, Instagram, Snapchat, WhatsApp and Email.  (And remember!  You can also use the phone!)
It really depends on how private or public you wish the baby announcement to be. Who knows?  There might be that one person from high school you probably don't want snooping around in your private life.
The best part? You can be as creative as you want to be. The sky is the limit! No matter the feeling you want to inspire – funny, clever, or even heart-felt – this is your moment to announce to the world who is moving in with you sometime between now and the next several months.
Throw a Virtual Baby Shower so Everyone

Can Celebrate!

• Free Trial – 7 Day Refund for any reason
• Only 1 Minute Setup!
• 40+ Custom Themes & Matching Invites
• Use Any Online Registry
• Send Unlimited Invites and Updates
• Baby Shower Games with Scoreboards, Give Prizes!

Build Your Shower
---
How do I choose a baby announcement that reflects my personality and lifestyle?
Depending on to whom you want to send the baby announcement and how you want to proclaim the good news, there are many ways by which this can be done. The only thing really required of you to accomplish the send-off of your pregnancy announcement is to simply have fun with it. 
To help you out, we have compiled a list of some creative ways to promote your big reveal.
The following series of baby announcements is inspiring and inventive. We have compiled them here to help you orchestrate your own big reveal in a way that suits you best.
Check out these 29 amazing birth announcement ideas we think you should do!
These are so awesome, we think you will want to upload, post, and/or hit "send" before you even get to the end of the list!
#1 Doggone cute! Adding to the litter
Dog lovers unite! Bringing Fido into the picture is the perfect way to announce you have a new "puppy" to love. We love this one because, just like your dog, your new baby is an important part of the family.
#2 Growing the pumpkin patch
When you are adding another pumpkin to the patch, this is a clever way to add some pumpkin "spice" to your announcement.
#3 No returns! No exchanges!
This is a simple yet very effective way to announce your big news. And you have the receipt to prove it!
#4 No wine until _______________.
Go ahead and raise a glass to toast your impending arrival. (Just make sure it is filled with water or milk, not wine!)
#5 Another cutie is due
If you are expanding the family tree, this is the perfect way to announce the new branch!
#6 A walk down a different aisle!
It's time to stock up on all those baby essentials! Be sure to tell your family and friends with this fun-filled photo.
#7 When you can no longer keep it a secret…
….it's time to spill the beans! What a creative way to tell your family and friends what's brewing.
#8 Save the date!
This is the perfect baby announcement for the couple who likes to plan. Mark your calendars and be ready!
#9 Better than a Hallmark card
When you care enough to deliver the very best baby announcement, this card says it all.
#10 It's time for a new adventure
Life is an adventure. Now you can announce your new partner in fun.
#11 The wait is over!
You never gave up because great things take time! There were struggles, but you never quit. Giving up was never an option.
#12 The letterboard lets you spell it out exactly as you desire
What can we say? This is just too cute for words!
#13 For those who proudly serve
Just found out you're pregnant? We salute you! Get ready to announce your new little soldier with this oh-so-adorable pregnancy announcement that is sure to get high ranks.
#14 New baby on the way
This just speaks for itself. No words required.
#15 'Tis the Season
You can spread holiday cheer with this festive baby announcement. Here comes Santa Claus with some exciting news!
#16 Say it with a balloon
When you are ready to pop, why not announce a new baby with a balloon?
#17 What happens under the mistletoe stays under the mistletoe..
…for about nine months! You made a wish and now it's coming true!
#18 Genuinely romantic
First two became one and then two became three. We adore this one for its romantic flair.
#19 You've got little shoes to fill!
It just doesn't get any cuter than this!
#20 Under construction.
Estimated timeline? Nine months! What a perfect way to announce you are building your family.
#21 It's going to be a full house
Don't you know what causes this? Just one more to love!
#22 Best.Catch.Ever
Proving good things come to those who bait!
#23 A bun in the oven
Tell your family and friends what's cooking. Made with the perfect ingredient: love.
#24 We've got mail!
A special delivery for YOU! An exciting baby announcement for THEM! A package deal!
#25 It's okay. We're eating and drinking for two now.
Tell them you are celebrating the occasion!
#26 Guess what's inside the box!
When they cannot handle the suspense any longer, let them discover what's inside the box. After all, a surprise is the greatest gift we can get in life!
See how a great online baby shower works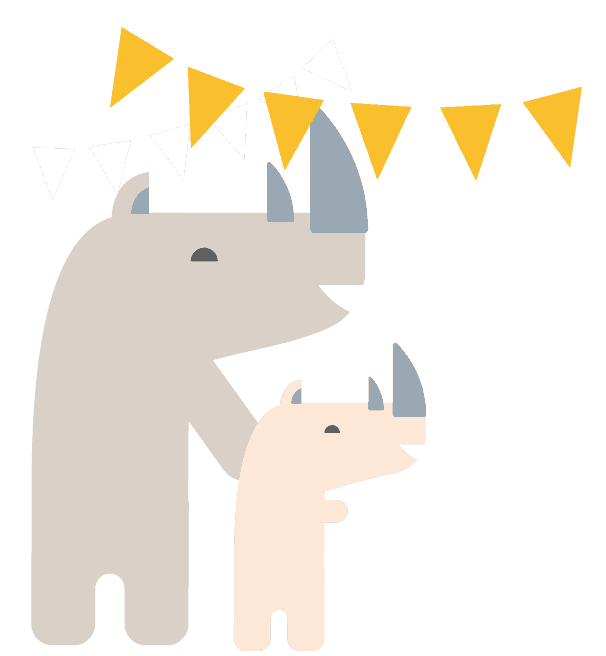 #27 Soon to be four
There is strength in numbers! What a great way to let friends and family know you are expecting a new addition.
#28 The fingers and toes and beating heart, we can see it all!
Tell them you are getting ready to meet the love of your life with this clever baby announcement.
#29 Coming attraction!
The best is yet to come. Let them know a little bundle of joy is coming soon with this adorable pregnancy announcement.