When to Start a Baby Registry for a First Time Mom
By 12 Weeks: Start Your Baby Registry
Starting your baby registry around 12 weeks is perfect since you've likely had your first-trimester screening and have a good idea of your due date. You may even know the gender of your baby (if you choose to find out), with testing available as early as ten weeks.
Starting your registry around the 12-week mark gives you ample time to research products that fit your parenting style, such as items for breastfeeding or bottle feeding and other gear you'll need for your daily routine. Adding these essential items early gives your friends and family lots of time to choose the perfect gifts for your baby shower.
By 36 Weeks: Have Your Baby Shower
At 36 weeks, your baby has likely dropped into your pelvis, relieving some pressure on your diaphragm, making breathing easier so you feel more comfortable at your baby shower.
Additionally, at this point, you've had plenty of time to curate your registry and prepare for your newest arrival. Your guests will likely buy gifts from your registry and bring them to your shower, ensuring you have everything you'll need for the first few weeks after giving birth.
A baby shower at 36 weeks also ensures enough time for unexpected complications or early labor. Most early-term labors occur between 37 and 38 weeks, so even if your little one comes early, it's unlikely they will arrive during your baby shower.
By 38 Weeks: Set Up Your Nursery and Purchase All Remaining Necessities
By 38 weeks, your baby is almost here, which is super exciting. However, you may feel uncomfortable and low-energy, making it hard to finish your remaining tasks. However, if possible, try to get your nursery and baby items in order before your little one arrives – your future self will thank you!
For your nursery, you'll need a few essential items, including a crib or bassinet with a firm mattress and fitted sheets for sleeping and a changing table or pad for diaper changes. Other nursery items you may want are a rocking chair for feeding, a baby monitor for peace of mind, and blackout curtains to help your baby sleep.
In addition to setting up the nursery, you may need to purchase some remaining baby items, like a car seat, stroller, and diapers. Having the essentials ready to go will make life easier when the baby arrives.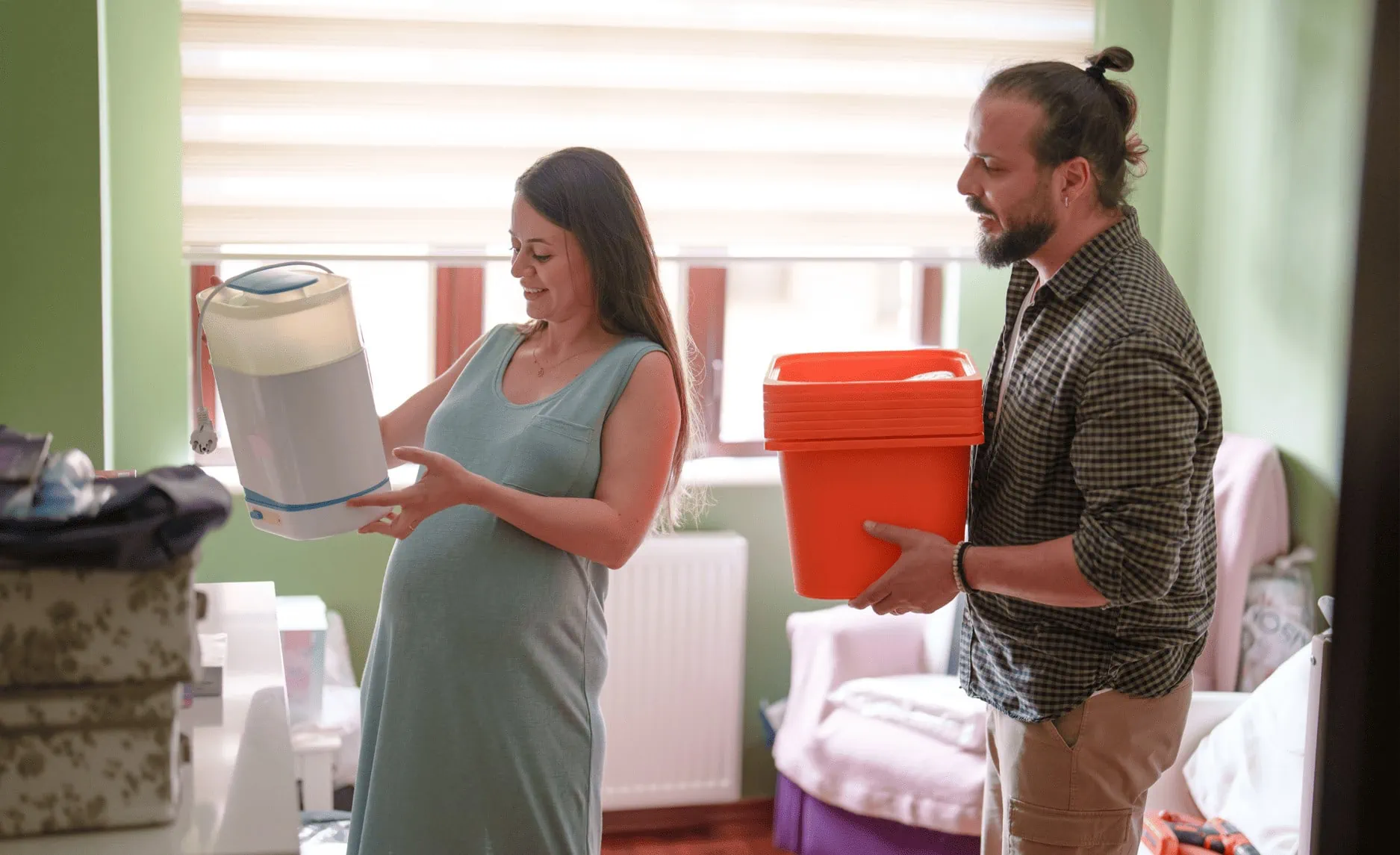 Throw a Virtual Baby Shower so Everyone

Can Celebrate!

• Free Trial – 14-Day Refund for any reason
• Only 1 Minute Setup!
• 80+ Custom Themes & Matching Invites
• Use Any Online Registry
• Send Unlimited Invites and Updates
• Baby Shower Games with Scoreboards, Give Prizes!

Build Your Shower
---
When to Start a Baby Registry for Twins
The best time to start a baby registry for twins is around 12 weeks since you'll have plenty of time to research products, and your loved ones will have ample time to purchase items for your two little cuties!
When creating a baby registry for twins, it is essential to consider the unique needs of having two babies at once. You will need twice as many diapers, bottles, and clothing. You'll also need special equipment, like a double stroller or a dual changing table.
Since twins are twice as expensive as having a single baby, it's doubly important for you to register early to ensure your loved ones have plenty of time to buy your much-needed baby items, lowering your expenses.
When to Start a Baby Registry if You Don't Know the Gender Yet
It is recommended to start your baby registry at (or before) the 12-week marker, even if you don't know the gender yet. Some items – like strollers, cribs, and changing tables – are unisex, so your baby's gender doesn't matter. You can also add unisex onesies, socks, blankets, and other items your baby can use, regardless of gender. You can easily update your registry to include gender-specific items once you know if you're having a boy or a girl.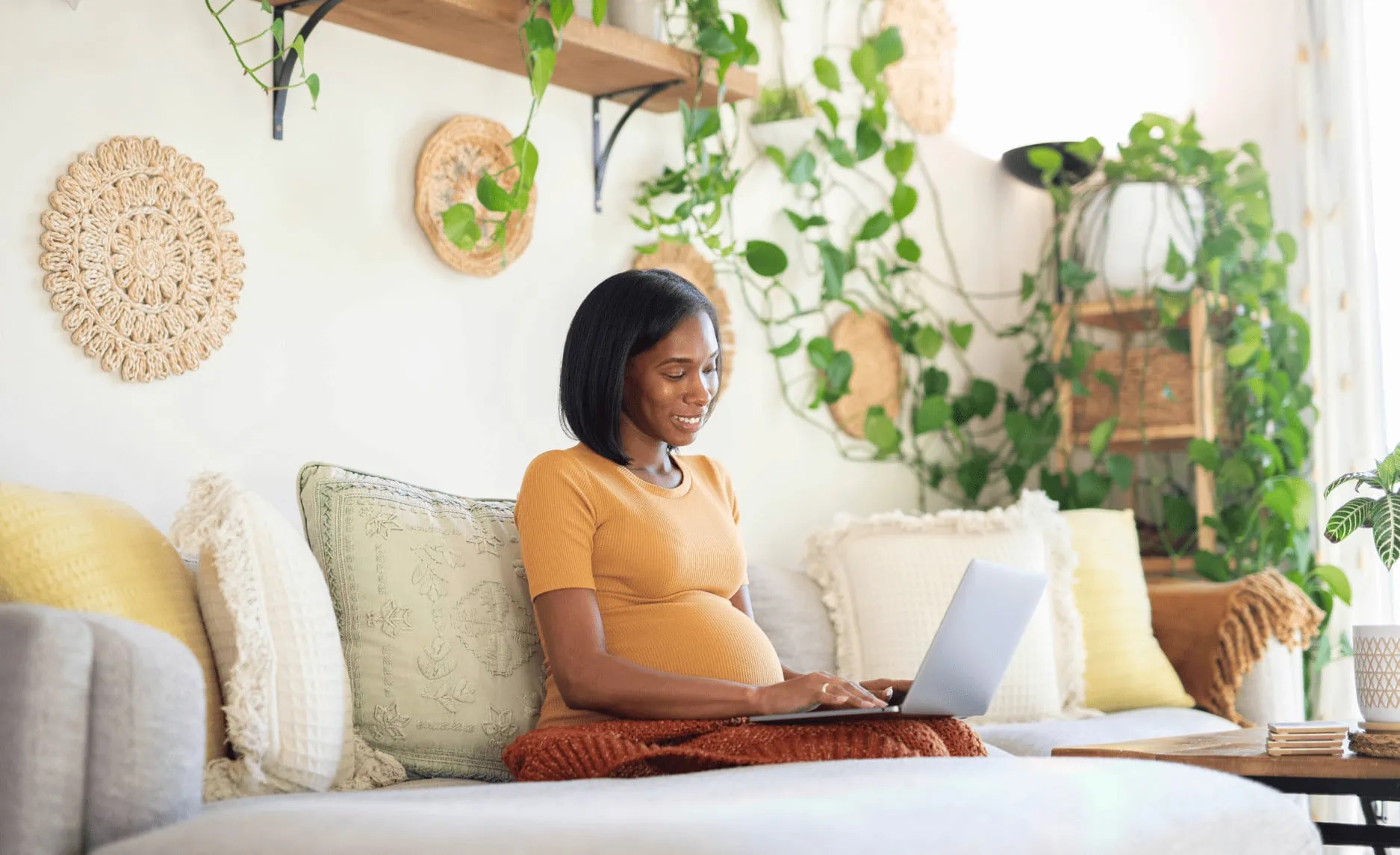 Frequently Asked Questions
Q. Can You Start More Than One Baby Registry?
Yes, it is certainly possible to start several baby registries. Sometimes, parents can only get some of what they want on one registry site, so they create multiple to ensure they receive everything they need for their new arrival.
Creating multiple registries can also be helpful if you have different groups of people who want to buy you gifts. For example, you may want to create separate baby registries for your close friends, family, and co-workers.
When creating multiple registries, it's essential to keep track of which items you have added to each list to avoid receiving duplicates. Many online retailers, like Babylist and My Registry, allow you to create and manage multiple registries, making it easy to keep track of all your items.
Deciding which baby registries are best can be challenging since there are so many options. To help you out, we've written an article discussing the pros and cons of the seven top baby registries. Hopefully, this helps you decide which registry (or registries) are right for you!
Q. How Many Items Should I Add to My Baby Registry?
Creating a baby registry is a balancing act. You don't want to add too many items, but you also need to ensure you have all the essentials. Try to aim for 50 to 120 items, prioritizing must-haves like a car seat, stroller, and crib, along with plenty of clothes, diapers, and other everyday necessities.
You should include a mix of high-end and more affordable options to give friends and family options. If you need help determining what baby registry items you should add, check out this article, where we discuss the top registry items for parents in 2023.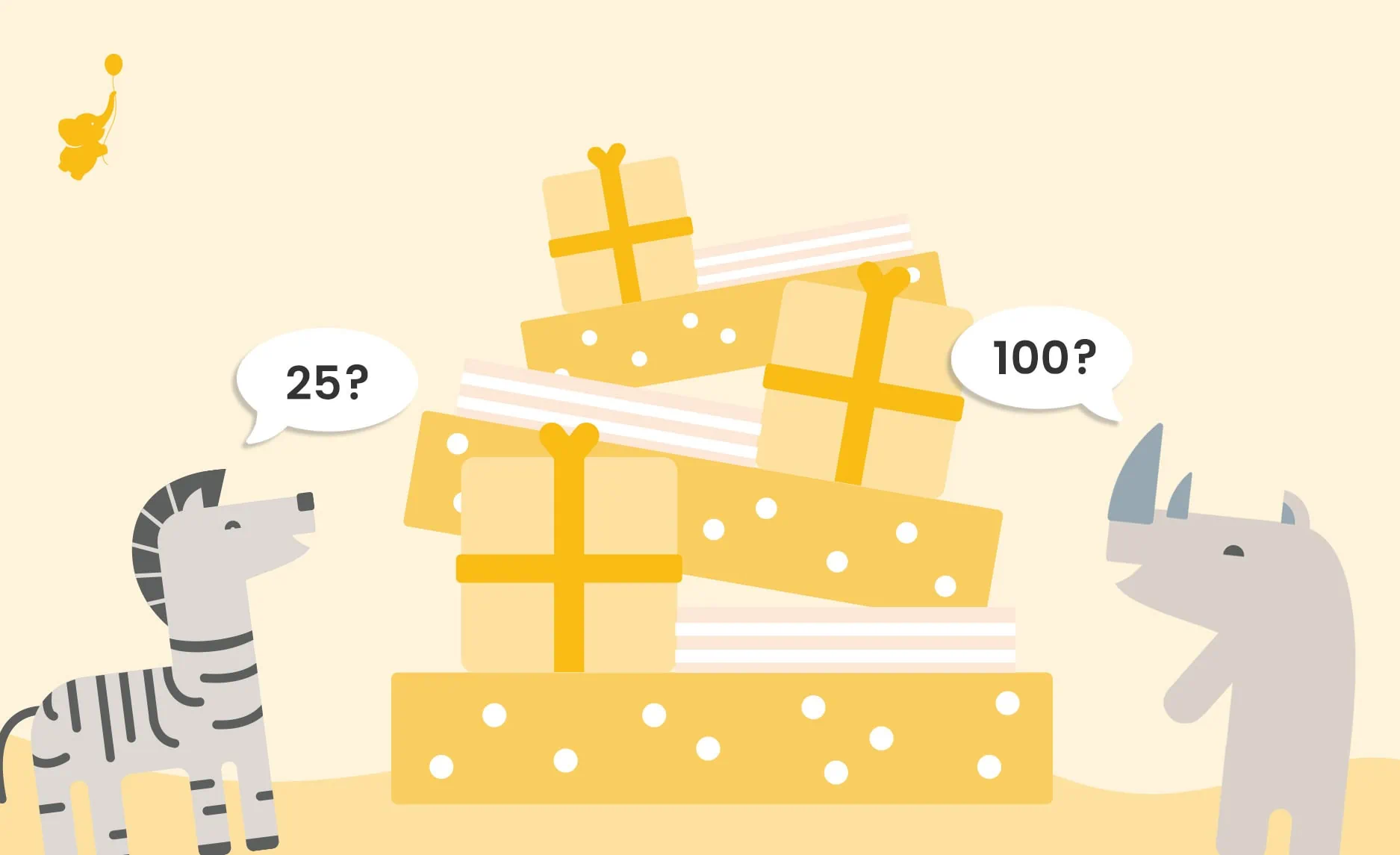 Q. When Should I Make My Baby Registry Public?
There is no hard and fast rule about when to make your baby registry public. However, we recommend waiting until about 12 weeks since this gives you time to add items and make adjustments before sharing it with others.
If you plan on having a baby shower, we recommend making your registry public several weeks before the event. Send your registry link to guests in their invitations so they can access your registry and buy gifts before the event.
If you are not planning on having a baby shower, there are other ways to announce your baby registry, such as having a baby sprinkle or a virtual celebration with WebBabyShower. To learn more, check out this article.
Q. Is It Okay to Ask for Cash?
Asking for cash can be awkward since many new parents aren't sure whether it's "impolite." However, nowadays, many parents ask for money, especially to help pay for large purchases, like a crib or down payment on a house.
At the end of the day, it's totally up to you whether you want to ask for cash. Asking for money isn't rude, especially if that's what your growing family needs the most!
Knowing HOW to ask for money, however, can be a challenge. To help with this, we've written an article discussing how to ask your loved ones for money, including specific wording examples, ways to ask for money in a baby fund, and more. We hope this article takes some of the stress off!
Q. Is It Okay to Add Big Purchases to My Baby Registry?
Adding large purchases to your baby registry, like strollers, car seats, cribs, and baby monitors, is perfectly acceptable. These items are expensive and can be a significant financial burden for new parents. By adding them to the registry, friends and family members can contribute towards the cost, helping you with your newest (and cutest) expense!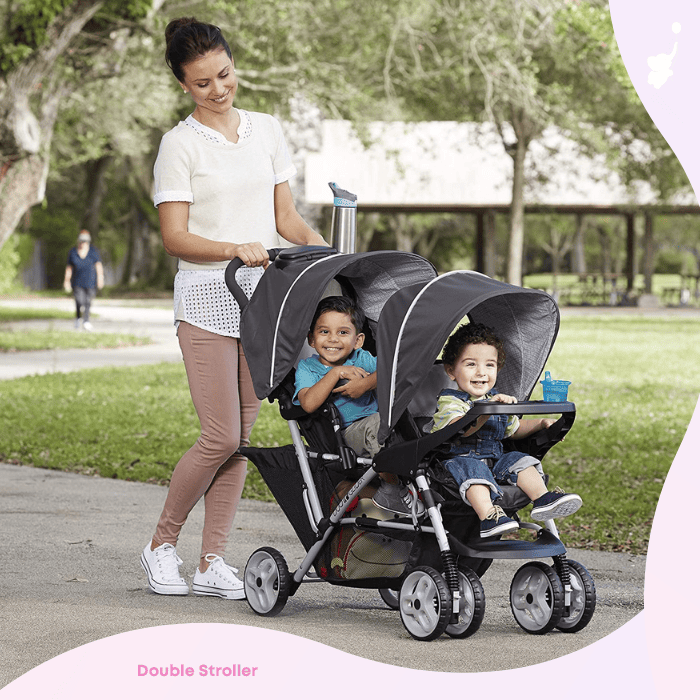 Q. Should You Start a Baby Registry for Your Second Baby?
Whether you should start a baby registry for your second baby depends on when you had your first child. You may have given away or sold many essential items if it has been several years. Additionally, if your second baby is of a different gender, or there is a significant age gap between your children, you may need new items better suited to your baby's needs.
However, if your second child comes soon after your first, you may already have the essentials. However, it can still be helpful to create a registry to ask for items you'll need daily – like diapers and wipes – and items you'd like to upgrade, like a new stroller or crib.