Finding out if you're having a baby boy or girl is an exciting moment for parents-to-be. Whether you find out alongside family and friends or make the announcement yourselves, consider going with a unique gender reveal idea. You've likely seen the same reveals over and over, and you want something different and creative to wow your guests. Don't forget to match your unique gender reveal with an equally exciting baby shower theme. Set up a fun trivia game, go on a scavenger hunt, show off a pink or blue mani, or choose another way to share the news. We gathered ten of our favorite unique gender reveal ideas for 2023.
10. Gender Reveal Scavenger Hunt
Solve clues to find out if a boy or girl is on the way. This fun, unique gender reveal idea involves all your guests, making it hands-on and exciting for everyone. Clues can include "A baby boy or girl we're excited to meet, let's start with a clue under our seat," and "Go here for something marked with a B and baked for baby and me." Clues can lead to a box or door that opens to reveal a pink or blue outfit. Or find puzzle pieces at each scavenger hunt location and assemble them to solve the mystery.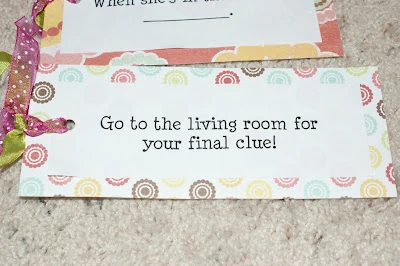 9. Draw in the Sand
Do you live near the beach or plan to host a baby shower or gender reveal party near one? This unique render reveal idea is simple and also unexpected. When it's time to make the big announcement, you, your partner, or a trusted friend will start drawing in the sand. Get to "It's a" and stop to create anticipation. Then ask the parents-to-be, grandparents, and siblings to form a wall around the person drawing in the sand. That way, they can find out first, then move aside to show off the message to the rest of the guests. This also makes a sweet social media post photo.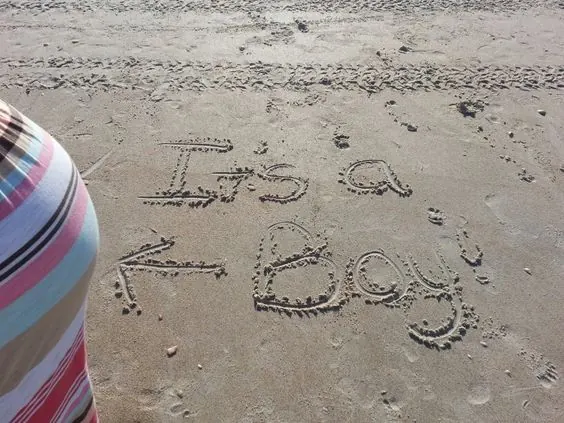 Throw a Virtual Baby Shower so Everyone

Can Celebrate!

• Free Trial – 14-Day Refund for any reason
• Only 1 Minute Setup!
• 80+ Custom Themes & Matching Invites
• Use Any Online Registry
• Send Unlimited Invites and Updates
• Baby Shower Games with Scoreboards, Give Prizes!

Build Your Shower
---
8. Pink or Blue Filled Donuts
You've probably seen the pink or blue cake reveal in the form of a full cake or even cake pops. Put a creative spin on this idea with Boston cream or eclair donuts containing pink or blue filling. Reach out to a local baker to discreetly make these treats with a surprise center, or ask a trusted friend who won't spill the beans. When it's time for the gender reveal at your party, count down from three, then ask guests to take a bite at the same time so everyone finds out at once.
7. Smash a Chocolate Shell
Grab a cute mini wooden mallet and hammer away at a decadent chocolate shell. This gender reveal is great for a party or as a live social media video. Purchase a breakable chocolate in any shape, then ask a baker to fill it with colored sprinkles in pink or blue. When you're ready to find out the sex of your baby, take out those pregnancy hormones on the chocolate and smash it open. Not only will you find out if a boy or girl is on the way, but you'll also have a sweet treat to snack on afterward.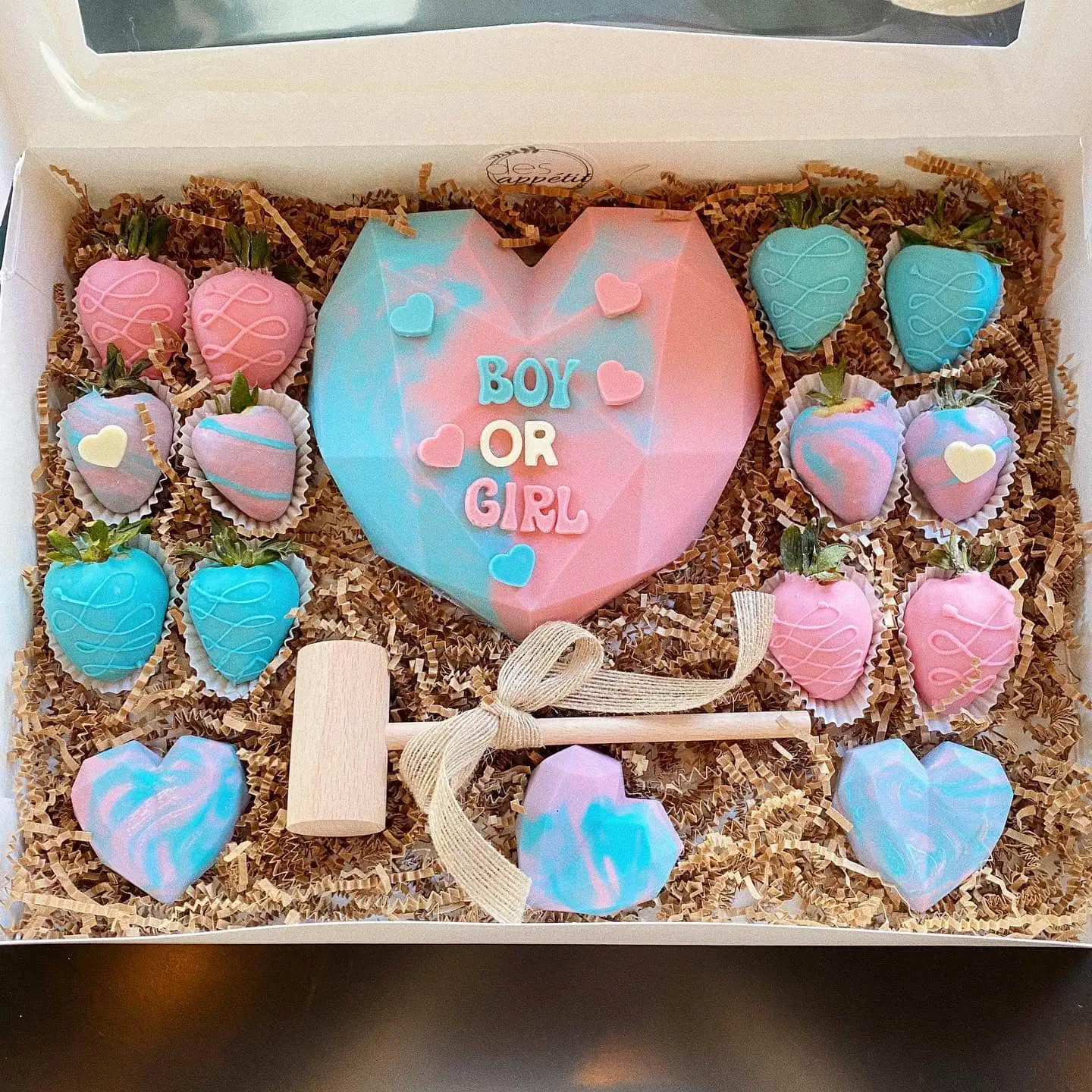 6. Gender Reveal Dart Game
Test your aiming skills with an exciting round of darts. Aiming a dart at a balloon filled with blue or pink confetti, the goal is to pop it to reveal its contents. You can set this up at your shower, or gender reveal party two ways. First, simply fill one dark-colored balloon and pin it to the center of a traditional dart board. You and your partner can take turns trying to pop it, or you can take turns with your guests. Or fill several balloons with white confetti and one with blue or pink and pin them to a board. This draws out the reveal as you and your partner or family try to pop the secret-holding balloon.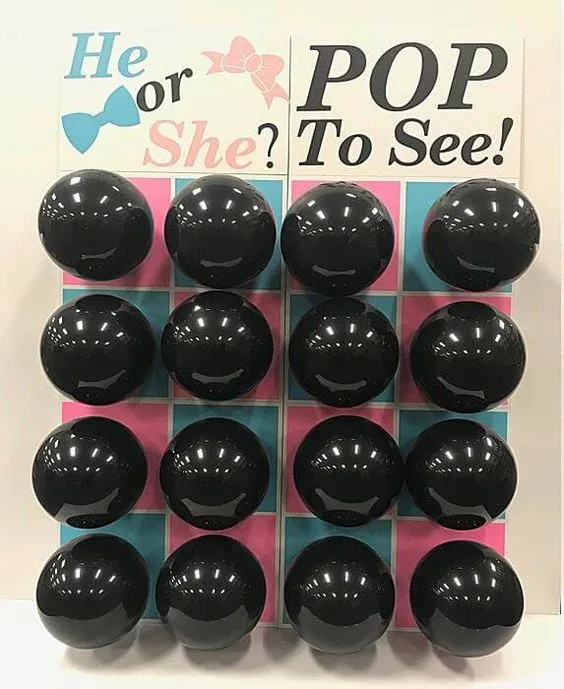 5. Blow a Bubble Unique Gender Reveal Idea
Get older children in on the fun with a bubble-blowing gender reveal. Whether it's a future big brother or sister, or a niece or nephew, have them blow a bubble with pink or blue bubble gum to reveal the gender of your baby. Do this during your gender reveal party, baby shower, or social media. Or make it a group activity by having everyone blow a bubble together or one at a time. While most everyone will have the same gum color, one person will have pink or blue gum.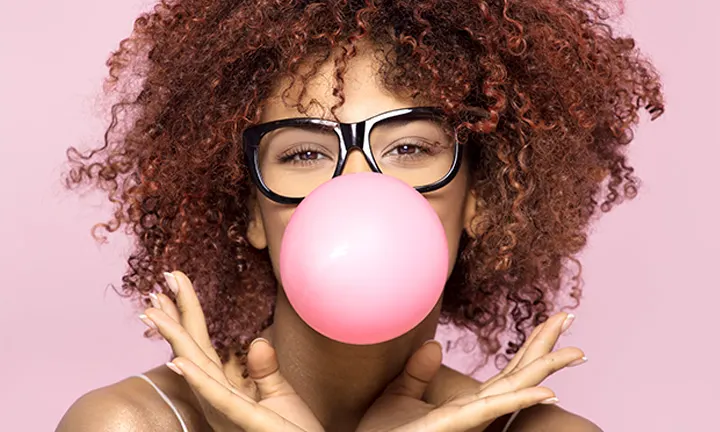 4. Gender Reveal Manicure
This one requires you, as the mom-to-be, to spill the beans on Baby's gender. Head over to your favorite nail salon or grab a bottle of polish at the store for a blue or pink manicure. If possible, do this the morning of your event so you don't risk sharing the secret too early. Then wear a pair of cute white gloves during the party. If your baby shower or gender reveal event has a tea time theme, these gloves will fit right in. When it's time for the gender reveal, remove the gloves to show off your perfectly polished digits. Not only is this a unique gender reveal idea, but you get to enjoy some pamper time too. That's a win-win all around.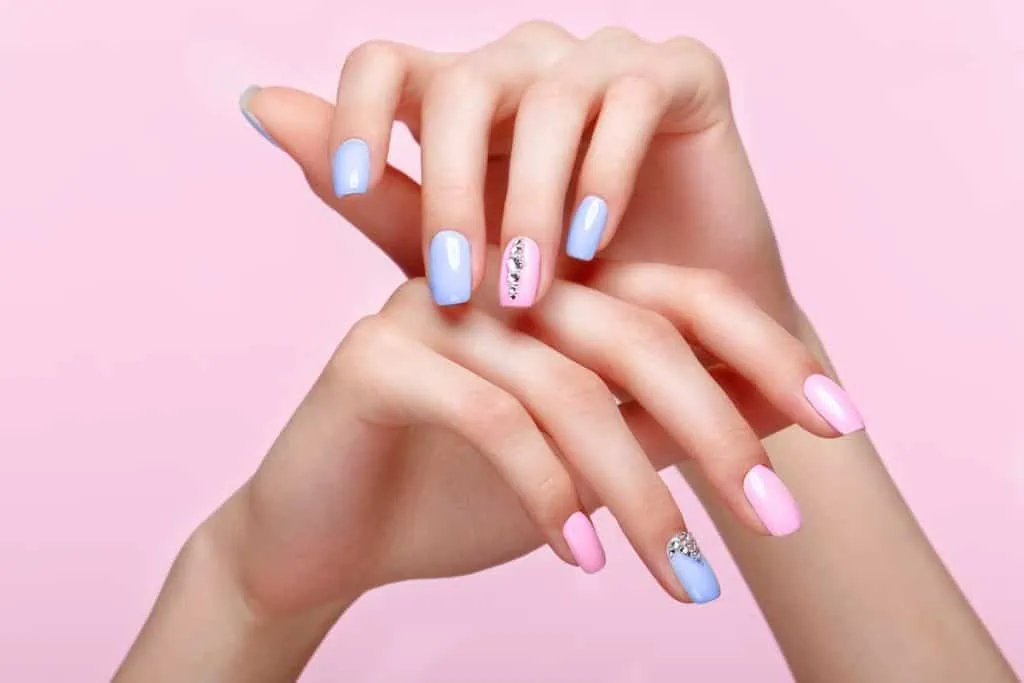 3. Shower Decor Gender Reveal
Find out the baby's gender when you arrive for your baby shower. Pass your ultrasound results to your baby shower host or event planner. They will then work on blue or pink decor for the event. When you and your guests arrive at the party location, the decor will tell you if a boy or girl is on the way. The shower host might go all out with blue or pink everything or keep it subtle with accents of the gender revealing color. For this creative gender reveal, it's best if the parents-to-be arrive last so loved ones can snag a photo of their reaction when they walk in.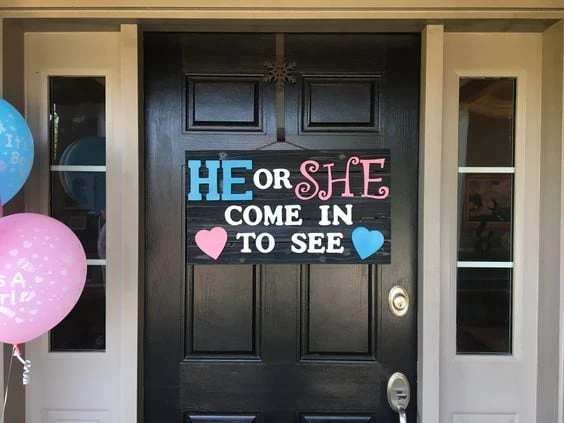 2. Lightsaber Unique Gender Reveal Idea
Star Wars fans will love this cute unique gender reveal idea. Purchase lightsabers in pink or blue to let everyone know if you're having a boy or a girl. This makes a fun social media photo or a reveal during your shower. Simply turn on the lightsaber to share your secret. Or purchase one of each color and have a faux battle à la Luke Skywalker and Darth Vadar. The "winner" of the match will be left holding the correct colored lightsaber.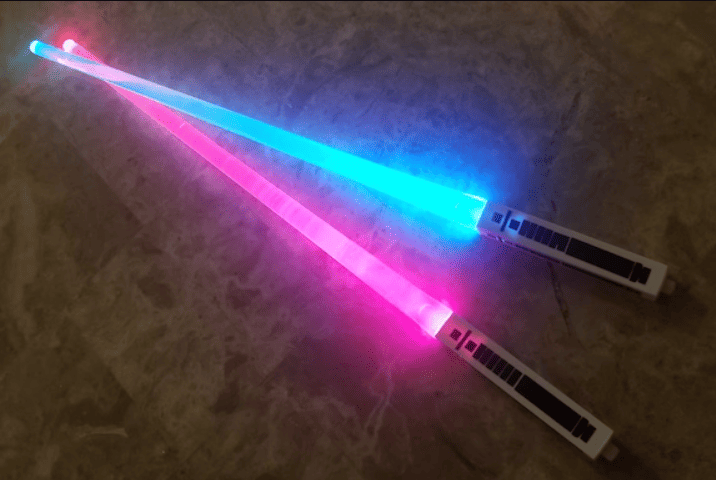 1. Gender Reveal Trivia Game
This is another group activity that gets your friends and family involved in the fun. The parents-to-be serve as the host for this reveal. Before your gender reveal party or baby shower, create a trivia game with facts about having a baby, pregnancy, newborns, etc. During your party, split your group into two teams and sit in a circle. Each team will take turns answering questions like, "What is a popular name for boys this year," or "What was mom-to-be's first word?" As boy-related or girl-related questions are asked correctly, place a pink or blue token in the middle of the circle. At the end of the game, the gender with the most tokens in the middle is the winner.