A modern baby shower aims to make your party more fun and a bit less traditional. Instead of using the same old ideas everyone else is using, you can check out these unique options for making your day one to remember.
Baby shower etiquette isn't what it used to be — modern parents have some fantastic options, and can also feel free to ignore the "rules" and invent something new!
Modern baby shower ideas throw expectations out the window with virtual options, various colors rather than blue and pink, and fun themes. You can even throw your own baby shower if you prefer!
Here are some ideas to plan a phenomenal modern baby shower your guests won't forget.
Go Virtual
This is not only modern, but it's also easy. A traditional party is going to limit your guest list to only those who live nearby, but with a virtual baby shower there's no limit to who can join you. Even if they live across the ocean!
For a unique approach, try a combination of virtual and in-person baby for a hybrid event. Some of your guests will join you at a specific party location, while the rest can join in online. This way, you can celebrate with everyone on your guest list and not leave people out.
With social distancing continuing for many, a virtual baby shower is an ideal solution. It's a practical way to keep that guest list precisely the way you want it, and lets those that live in different time zones can still join in.
Choose Modern Baby Shower Themes
Why choose an old-school baby shower theme that a million other people have used? Instead, select something that shows off the personality of the parents-to-be. Toss out the old traditions and check out one of our modern baby shower themes here!
And don't think that virtual or hybrid showers leave out the decorating — WebBabyShower has more than 39 exciting themes to choose from, including polar bears, happy planets, little unicorns, and more.
You can also choose modern baby shower decor and skip the balloons and banners. Instead, why not opt for something fancier with candles and bouquets of flowers, or a theme that reflects a holiday?
Get creative with activities and decor to make an unforgettable experience, and remember to add a modern baby shower invite, too.
Throw a Virtual Baby Shower so Everyone

Can Celebrate!

• Free Trial – 7 Day Refund for any reason
• Only 1 Minute Setup!
• 40+ Custom Themes & Matching Invites
• Use Any Online Registry
• Send Unlimited Invites and Updates
• Baby Shower Games with Scoreboards, Give Prizes!

Build Your Shower
---
Host a Co-Ed Baby Shower
For years, baby showers were for ladies only. This is a tired tradition, and co-ed baby showers are gaining popularity. After all, shouldn't you be able to add your whole family and all of your friends to your guest list?
A co-ed party allows everyone to celebrate with the new parents, including brothers, fathers, friends, and co-workers. You can choose a co-ed theme, decorations, and food that everyone will like. Check out how to make a co-ed baby shower that's entertaining for guests and the host.
Consider a Gender Neutral Baby Shower
There are many reasons to host a gender-neutral baby shower, even if you aren't going the non-traditional route. This type of party will work very well for parents who don't yet know the baby's gender, aren't into traditional gender norms, or if they want unique baby shower gifts.
Plus, if we're honest, aren't we all a bit tired of the conventional pink and blue color scheme?
Modern baby shower decoration ideas are everywhere and can help you celebrate the day. If you aren't sure how to begin, read here about how to host an amazing gender-neutral event.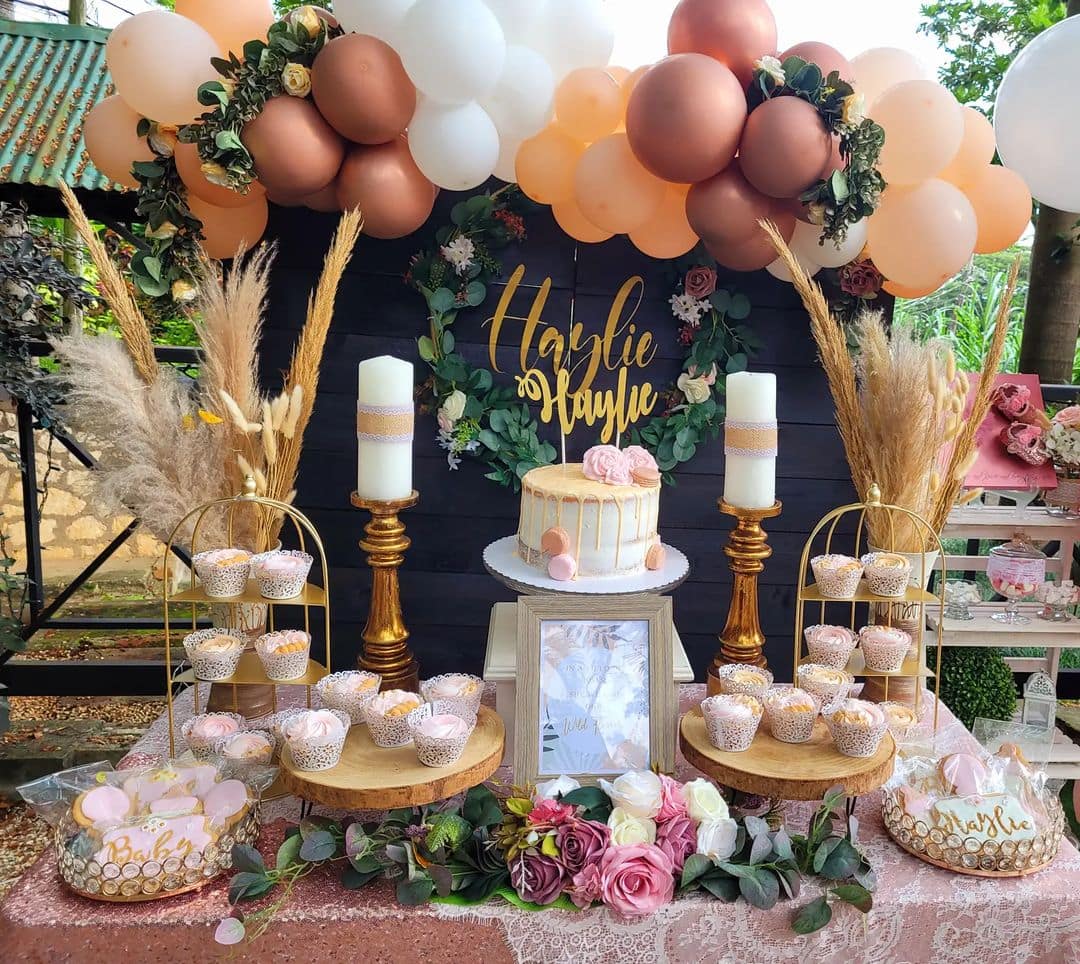 Play Unconventional Baby Shower Games
Enough with the overused, run-of-the-mill baby shower games! There are a lot of new games out there that will get your guests laughing and enjoying the party, no matter if you host an in-person or virtual event.
WebBabyShower has invented our own new spin for classic games that you know and love, all to keep your party guests engaged. Hosts and guests alike have a fantastic time playing these, and — even better — they are easy and cost-effective.
Enjoy games like Labor or Horror, Baby Trivia, and more.
Sip-and-See Baby Shower
One trend that's catching the eye of new parents everywhere is the Sip and See baby shower. These are a very modern type of baby shower for 2021, and are something your guests may be new to.
This event is non-traditional because it's done after the baby's birth, and guests can come for a visit to see the newborn. You will have no problem hosting something like this in-person or virtually, or even as a hybrid event — whatever suits the new parents best.
It's completely casual, and great for people that want a co-ed party.
It's also a great way to introduce your new baby without having to do much planning. If you want, you can still play games and have a gift registry, but you can also keep things simple without planned activities.
Sprinkle Baby Shower
The baby sprinkle is the ultimate event for parents who want to keep things casual and simple. There's less planning, and it's often a preferred trend for those having their second or third baby.
It's also way less formal than planning a huge baby shower get-together, but you still get the chance to celebrate with loved ones.
A baby sprinkle is usually a smaller, more low-key version of a baby shower. You don't necessarily have to plan modern baby shower activities, and you can keep decor and food simple. It's easy, and an enjoyable way to celebrate with everyone you love in a relaxed manner.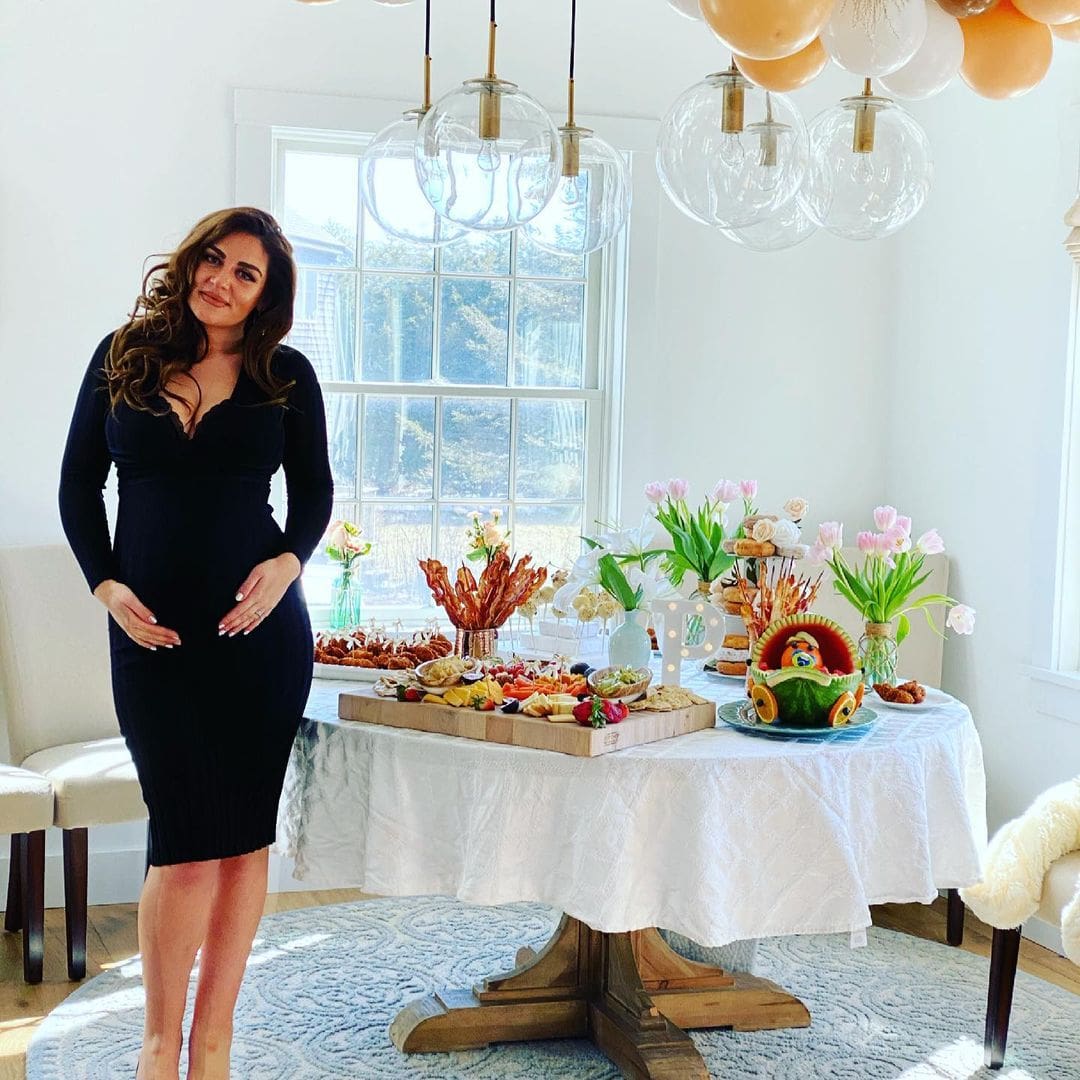 FAQs
Who Should Throw a Baby Shower?
When you're following traditional "rules," a family member or a close friend of the parents-to-be will host the event. But, fortunately, it's now super easy to throw your own baby shower.
In fact, 60% of WebBabyShower customers host their own party! We make everything simple to set up, and make it fun to create your unique website and baby shower theme.
How Many People Should Be Invited to a Baby Shower?
There is no right or wrong answer, because it depends on the parents-to-be and how they want to celebrate the day. As the guests of honor, they have the final say on how many people will attend.
The guest list number is very flexible when you have a virtual event planned — especially if you host more than one party. The majority of hosts that use WebBabyShower invite about 40 people to their event, and more than 70% have more than one baby shower.
Is a Baby Shower a Good Idea for a Second or Third Baby?
We say, why not? Many people choose to do this, as having a baby is always something to celebrate. And parents should have the chance to get together with friends and family!
WebBabyShower has some suggestions for how to do this right — here's how to host the perfect baby shower for your second or third baby.
It's Easy to Throw a Modern Baby Shower
Planning a modern baby shower has never been easier. WebBabyShower is here to help with various activities, game ideas, decorating solutions, and invitation and party themes.
While traditions are sometimes nice, it's good to have ideas for breaking free of baby shower "rules" and planning something entirely new.
If you aren't sure about the etiquette for baby showers, don't stress too much. As long as the parents-to-be and the guests have a good time, any theme or style of your baby shower is a fantastic way to celebrate.
Use this guide to find the most modern ideas for 2021. It's all about finding out what fits the personality of the new parents and what their guests will enjoy most. These ideas will help you to come up with more fun solutions for creating an unforgettable experience!