There are tons of great reasons to move on from the tired old baby shower etiquette that says someone else has to throw the shower. Why not throw your own baby shower? If you've wondered about this or are considering hosting your party, WebBabyShower can help. Having helped over 10,000 families celebrate new parents and their babies, WebBabyShower understands what makes an event special.
In this article, we'll talk about the supposed "rules" for showers and what really matters when you're about to welcome a new little one. Plus, we'll get into all the benefits of planning the party yourself. Here are five smart reasons to throw your own baby shower in 2021!
Who Usually Hosts the Baby Shower?
If you're looking through a traditional lens, a baby shower is usually hosted by a friend or family member of the expectant mother. Moms, mothers-in-law, or best friends are all common choices. While a close friend can throw your baby shower, it is no longer expected. It's now completely OK to throw your own party, and many people do!
There's a huge debate about whether or not throwing your own baby shower is acceptable. Maybe you think that throwing yourself a shower could seem a bit tacky or like you just want to receive presents. But remember that your friends and family will most likely not see it this way — it's a chance for them to congratulate you, after all. Hosting your own shower is very common now and not at all a social faux pas. In fact, 60% of WebBabyShower's clients throw their own showers!
If you're considering hosting your own event, you might be wondering, "Can I throw my own baby shower?" or "Do I have a good reason to do so?" Let's check out some situations where hosting your own party makes sense.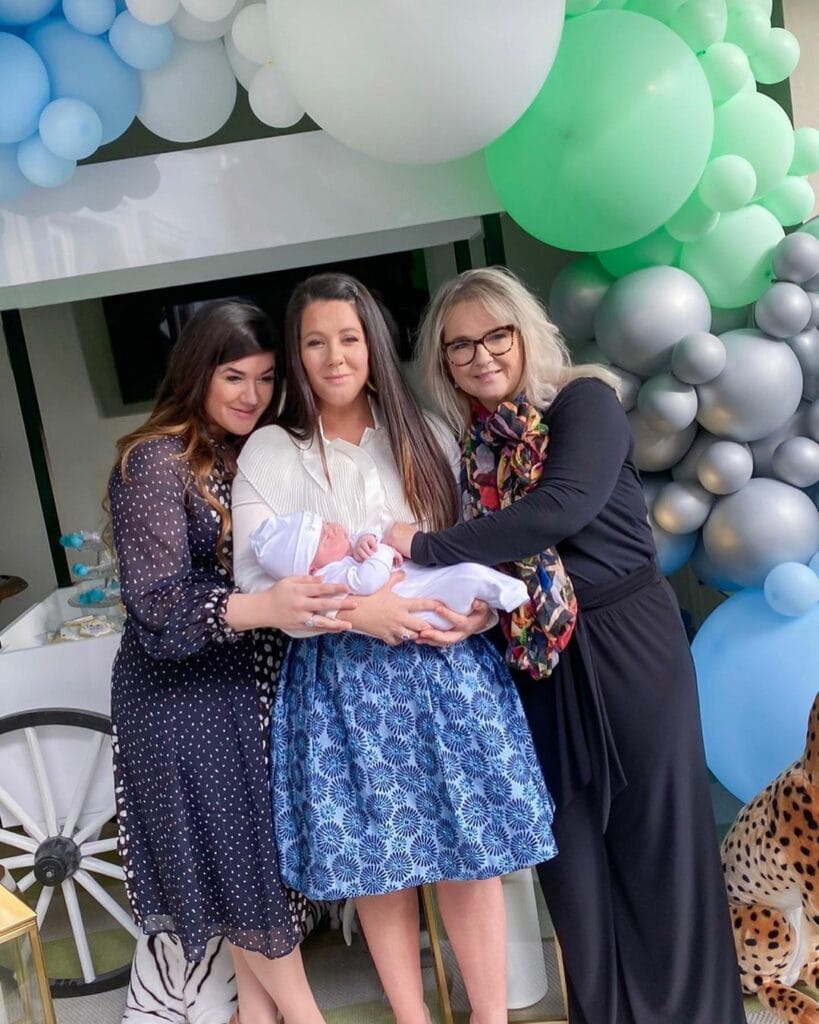 Throw a Virtual Baby Shower so Everyone

Can Celebrate!

• Free Trial – 7 Day Refund for any reason
• Only 1 Minute Setup!
• 40+ Custom Themes & Matching Invites
• Use Any Online Registry
• Send Unlimited Invites and Updates
• Baby Shower Games with Scoreboards, Give Prizes!

Build Your Shower
---
Why Would You Throw Your Own Baby Shower in the First Place?
Maybe the idea of throwing your own shower is entirely foreign to you, and you don't understand why someone would want to throw their own event. Or perhaps you'd like to, but you don't know enough about it.
Let's go over the real reason for having a shower in the first place. It's to gather as a community in support of expecting parents. They're celebrating a milestone in their lives, and it's also a chance for family and friends to congratulate them as new parents. More than a way to get presents or have a good time, a baby shower is about support.
As you plan your event, it's essential to keep the truly important things in mind. Otherwise, you risk being distracted by outdated rules of etiquette or others' opinions. The best way to think about your party is to remember that it is for you and your guests, not everyone who has thoughts about shower rules.
So what are some of the other reasons you might decide hosting a baby shower of your own is better than having someone else do it?
1. You Want to Follow a Tight Budget – Being Parents Costs Money!
You might want to follow a pretty tight budget when it comes to your baby shower. This has the potential to be awkward if someone else is hosting your event and you don't want them to spend a lot. You might feel uncomfortable saying yes or no to certain costs.
If you'd like to keep the party inexpensive, you might want to throw your own event. That way, there are no surprises or unexpected costs that come up along the way. You'll have the final say on what you spend.
When you throw your own shower, you can decide on a budget in advance. If you want to spend $100 and that's all, it's easy to accomplish when you're making all the decisions and our plans start well under that. Simply set your amount and create an event that works around that. You'll have peace of mind at your party.
Compromise
You can also pick and choose the things that matter to you. When you throw your own baby shower, you can decide what is worth spending money on and what isn't. For example, you may decide that pretty invitations and decorations get most of the budget, use Pinterest to pin some great budget DIY ideas. Or maybe the venue for the shower is more important. Identify the top things you're willing to spend on and let go of the rest.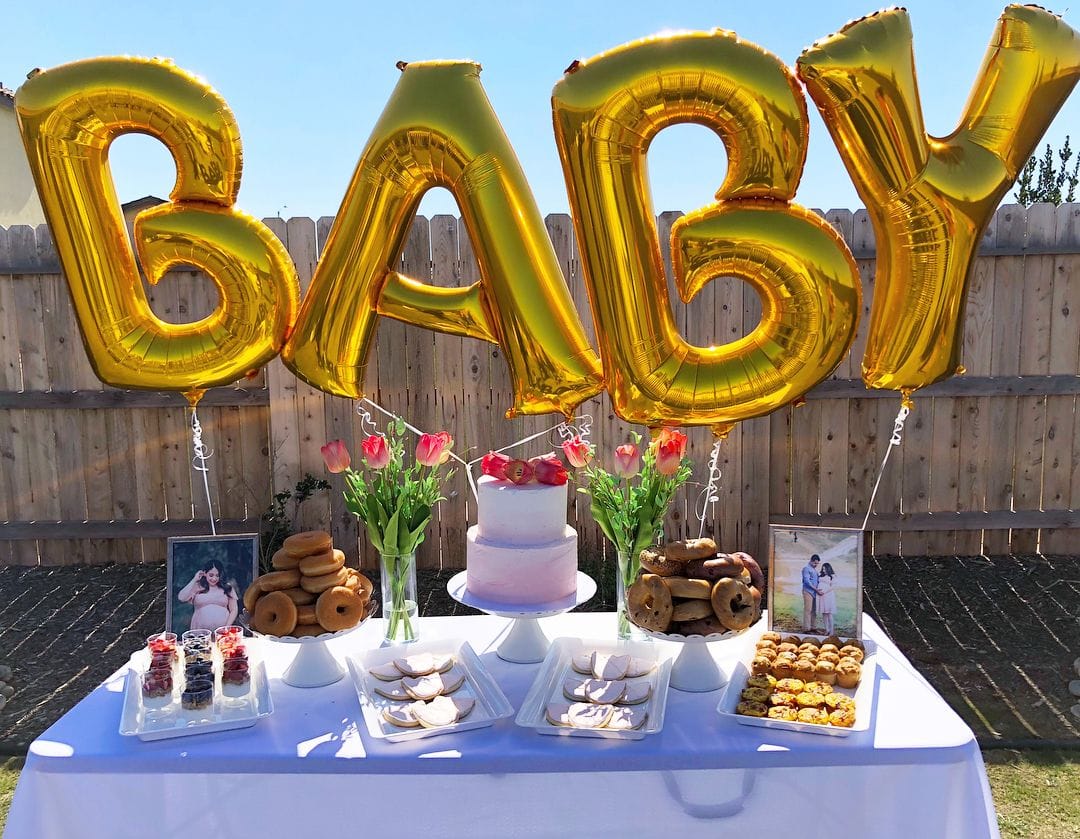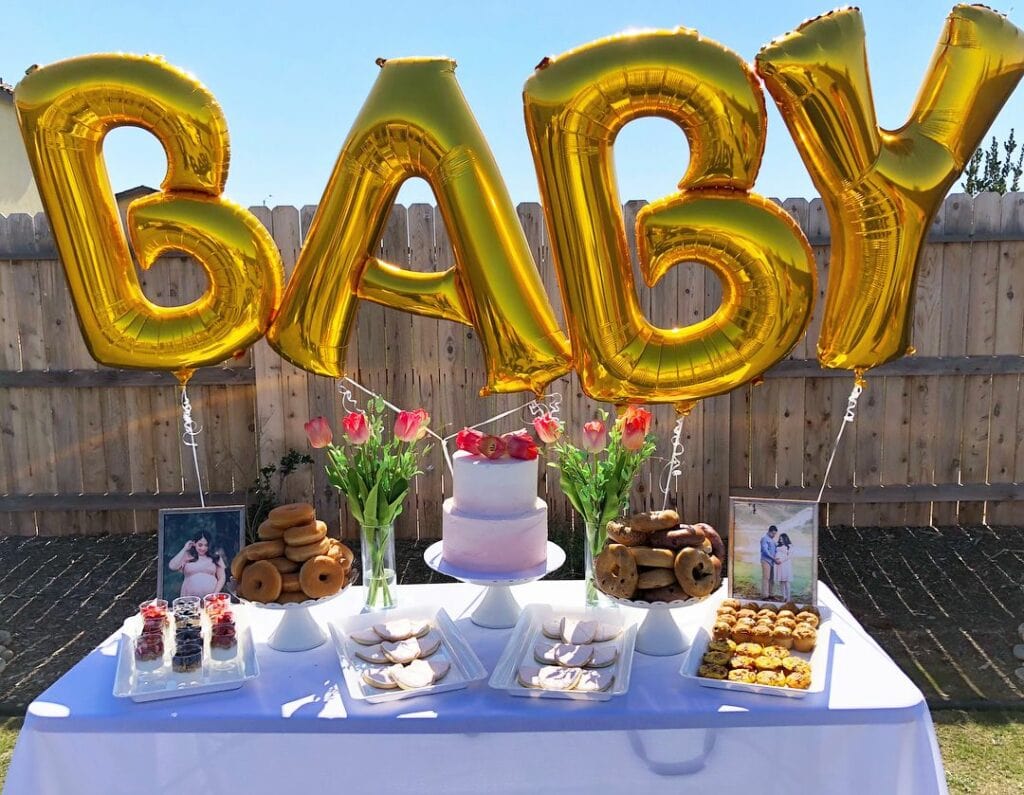 2. You're a Long Distance Away from Your Family, Friends And Everything!
Moving somewhere far away can make throwing a baby shower more complicated. That's why having a virtual baby shower is one of the best things you can do if you're far from your loved ones. It's the perfect opportunity to connect with family and friends and remember that they are there for you, even if you're not living in the same place. It can help you feel supported during your pregnancy, and it allows others to stay in contact with you as you prepare for the new baby.
If you live a long way from loved ones, you may be wondering, "Can I throw my own shower?" The answer is yes! You may not have someone else to do it if they live far away. And in fact, hosting your own baby shower may be a great way to connect with family and friends you don't get to see regularly. Of course, the party's point is to celebrate the new parents, but you can also use it as an opportunity to reconnect with those who aren't nearby.
Have A Celebration, Wherever You Are
WebBabyShower offers the perfect solution for family and friends who live across the country or the world. A virtual shower will give you the flexibility you need to throw a party when the people you love aren't close by. With our virtual platform, you can connect with your guests via your website during your baby shower and in the days leading up to it. And you can stay in touch with them afterward, keeping them in the loop and even sending a birth announcement when the new baby arrives. Looking for inspiration? Check out our list of birth announcement ideas.
3. You Don't Know Who Would Host the Baby Shower
Maybe you want to have a baby shower, but you don't feel close enough to your acquaintances to ask them to host, or perhaps you don't have a best friend who would typically throw the event for you. You may then wonder if parents throw their own showers. This is actually the perfect solution.
If you feel awkward asking someone who may not be a close friend to throw your shower, there's no reason you can't plan your own party. WebBabyShower makes the process of setting up your baby shower incredibly easy. There's no special know-how needed. Instead, we keep things simple so you can plan the perfect event without difficulty.
Another great benefit when you throw your own baby shower is that you'll have the chance to become better acquainted with people you'd like to be friends with. Inviting them to your baby shower may help you get to know them. In addition, they can offer support and help during your pregnancy.
Planning the event yourself allows others to show up as guests rather than hosts. Your acquaintances can still be a part of the baby shower without feeling that they need to help organize everything.
4. Maybe You're Getting a Surprise Baby Shower This TIme
Surprise baby showers are always a possibility. If no one you know has mentioned anything about a baby shower yet, you may be wondering if someone is planning something but hasn't told you. This is likely if you have close friends or family that live nearby.
A good solution for this is to begin planning your own baby shower. This means that either way, whether someone has scheduled an event or not, you'll be prepared. In addition, if you make it known that you're hosting your own baby shower, this will alert anyone who's planning on surprising you. Then they can make adjustments to their schedule or let you know about the event.
Get Them Involved
If someone does wind up surprising you, it's easy to share your WebBabyShower with them. It's simple to make them a co-host so they can manage your event. In addition to this, our platform isn't just a one-day thing. Your membership extends for several months at least, all the way through your birth announcement.
This means you and whomever you choose to co-host can create multiple announcements, and chances for the guests to connect with the expecting parents. It's the ideal solution for anyone hosting a baby shower.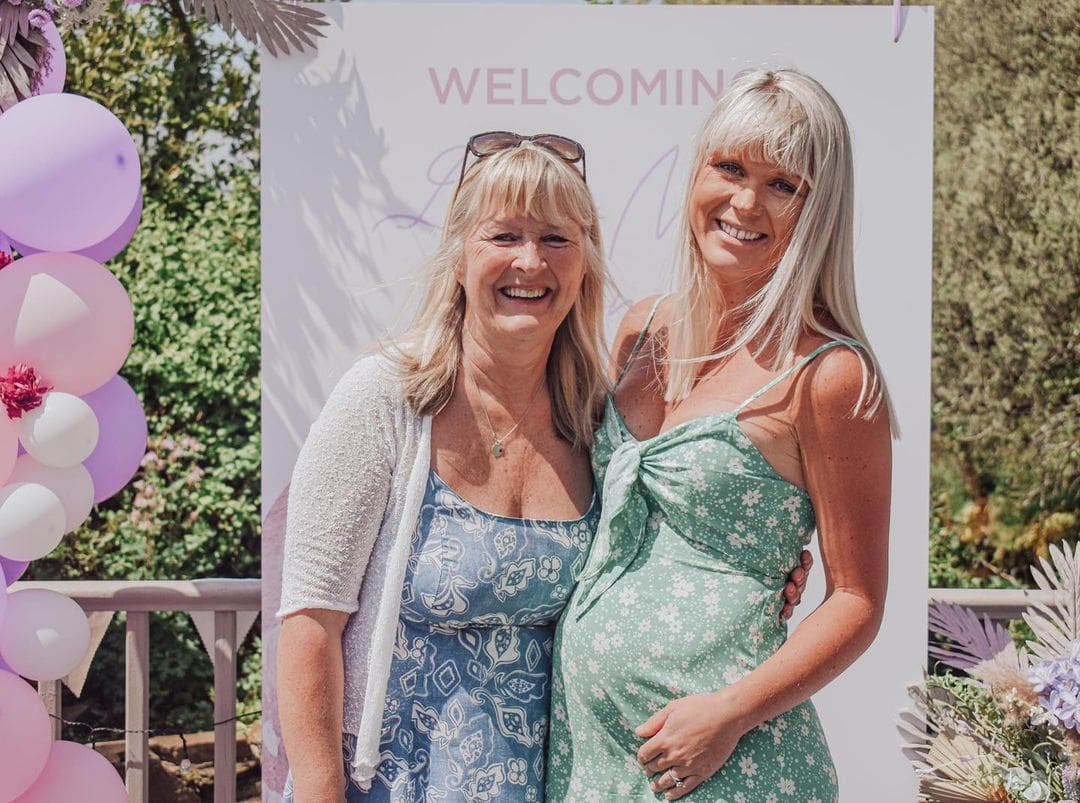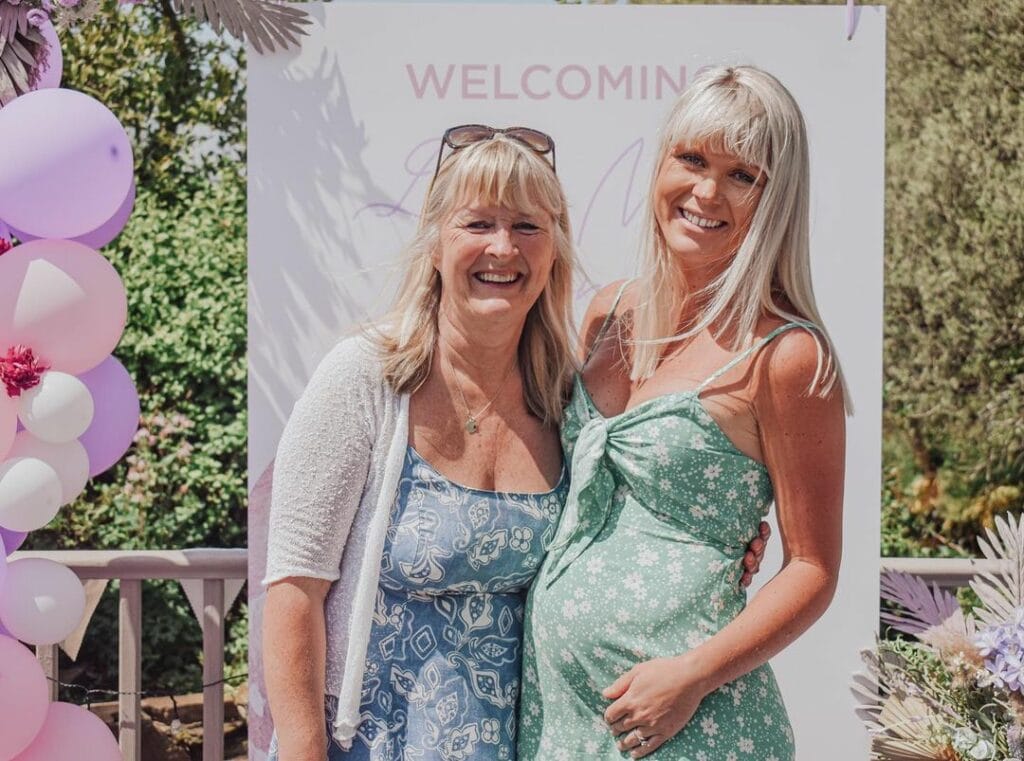 5. No One Has Offered to Throw You a Baby Shower
Perhaps no one has mentioned throwing you a baby shower, and your due date is approaching. This can make things awkward. Perhaps no one has thought of throwing a shower. Or maybe you have other kids, and people aren't sure if you want a baby shower or not. Also, if you're the first person in your friend group to have kids, maybe they're just unsure of how to plan an event.
Regardless of the reason, it's totally possible to find yourself in this situation. You may not feel like asking someone if they're planning on hosting. The easiest thing to do in this case is to throw your own baby shower. It's a great opportunity for the mom-to-be to create a party that's exactly what she wants.
Make It Virtual This Time
A virtual event with WebBabyShower can take a lot of pressure off of the mom and her guests. Our platform offers a photo gallery, a registry section, and more. In addition, you can keep all of your baby shower details in one convenient place.
So, Is It OK to Throw Your Own Baby Shower?
It is not only OK; sometimes, it's the best solution there is. You shouldn't be afraid to throw your own baby shower. Some people may feel that it's their responsibility to tell others how to throw their baby showers, but it's not really their business. What matters is that the new parents have a chance to connect with family and friends.
WebBabyShower believes baby showers should be inclusive, whether that means your baby shower is a Jack and Jill party with both parents, the mom-to-be hosts, the event is virtual, or whatever it is you'd like to do. So many people spend a lot of time shaming others online for things as simple as adding a registry to their invitations. Instead, everything should focus on what the new parents want.
Make It Yours!
Your event should be unique to you. It's time to stop asking for advice from other people regarding baby showers. The choice is yours, and the most important thing is that family and friends gather to support the new parents. WebBabyShower can help you plan your event according to your specifications.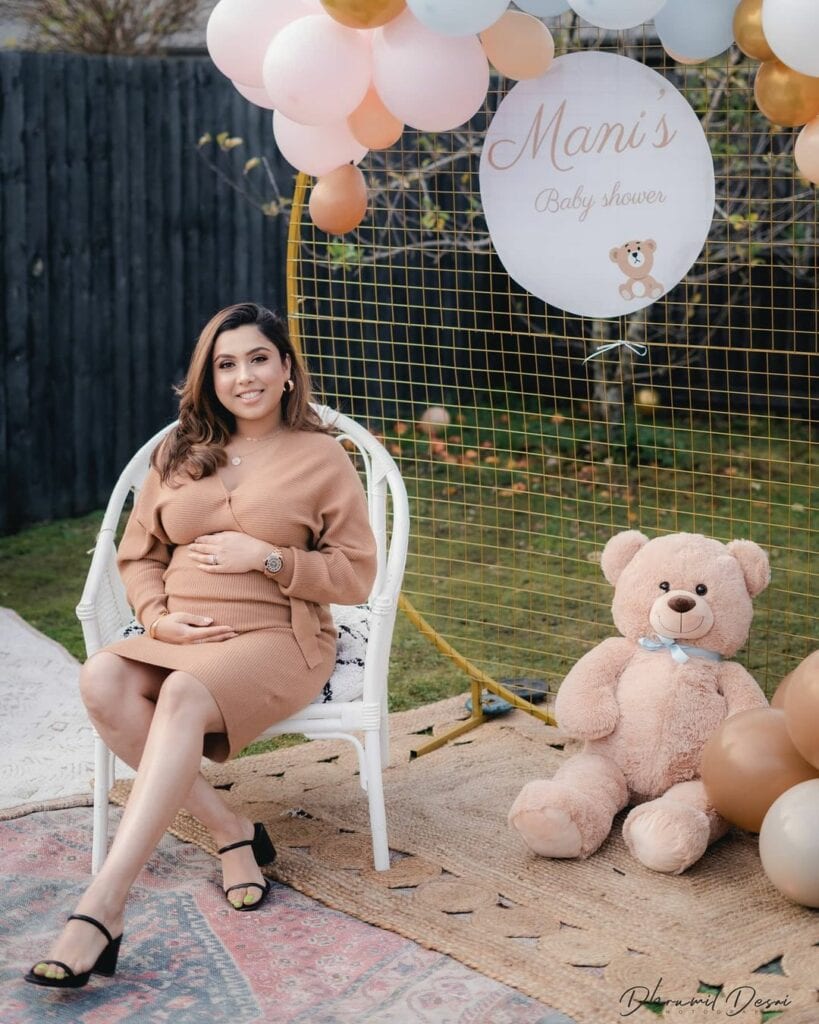 How Do You Plan a Baby Shower for Yourself?
Do you think this might be a great idea, but you don't know how to begin? Well, WebBabyShower is the best way to throw your own virtual baby shower. You can plan the baby shower games, invite close friends and family, and plan everything the way you've envisioned it. So how do you throw your own baby shower using WebBabyShower's platform? Here's how to begin.
You'll need to sign up for our platform, and then you can choose your theme and create your website. After this, you can set up your time frame, decide how many guests you'd like to invite, and share your gift registry that lists all the baby gear you need along with a link to each registry. Then send out your invites, virtually letting family and friends know about the event. You can also add in some virtual games for your guests to play either on the day of the party or on the days leading up to it.
Remember to take some time to create a vision of what you want your baby shower to be. What are the colors and themes? Is it casual or elegant? Indoors or outdoors? How much do you want to spend? When you ask yourself questions like these, you can decide what your perfect day looks like. Once you decide that, you'll have a blast planning your own baby shower.
Have a Mother's Blessing Instead
If a baby shower doesn't seem like the right course of action for you, we've got another suggestion: a Mother's Blessing. This concept isn't as well known as a traditional baby shower, but it is equally meaningful.
What is a Mother's Blessing? It is based on a Navajo ritual called a "Blessingway." It's a chance for the new parents to gather with loved ones to prepare for the new baby in a more spiritual way. This celebration may include music and presents and may focus on pampering the mom-to-be, in particular. However, it is less focused on entertainment and is more about positivity and supporting the new parents.
Since it is more spiritual, it takes away some stress from the mom. If she is going to plan her own party, she might consider a Mother's Blessing to be a more relaxed and unique approach.
WebBabyShower makes it possible for you to throw your own baby shower or plan a Mother's Blessing. You can do a Mother's Blessing virtually or in person — or have a combination of the two to include family and close friends worldwide. Read our guide about a Mother's Blessing for more information.
See How Wonderful Throwing Your Own Shower or Showers Can Be
No matter what you've heard, planning a baby shower for yourself doesn't have to cause stress and yes you can have more than one! Sometimes it can be more fun than having someone else throw the shower! There are tons of benefits to hosting your own shower. These include being in charge of the budget and games and choosing the theme for the party yourself. You can also control the guest list and plan your event according to what is best for you.
WebBabyShower offers the perfect solution if you want to throw your own baby shower. We not only provide a virtual option to make things easier for you and your guests, but you can also plan everything in one place. From invitations to birth announcements — you're covered. It's the ideal way to celebrate a new baby and connect with family and friends who will support you during this important time. Maybe you can tell your friends soon "Hey I threw my own baby shower" and then you can help them throw their own baby shower too.