Online Baby Shower Games at WebBabyShower
If you would like to play virtual baby shower games, your WebBabyShower comes with several quiz-style games already turned on and ready for you and your guests to play! Depending on the baby shower etiquette you decide to go with, you can play all of the virtual baby shower games at once, or play them one at a time, or a couple at a time, depending on how you and your guests plan to use your WebBabyShower.
For each matching or multiple choice virtual baby shower game, Web Baby Shower has a database of about 30 – 60 questions for each game. Each time you or your guests play a game, you will be given a random selection of 10 questions to answer. This is intended to keep the games fresh and inviting to play.
Throw a Virtual Baby Shower so Everyone

Can Celebrate!

• Free Trial – 7 Day Refund for any reason
• Only 1 Minute Setup!
• 40+ Custom Themes & Matching Invites
• Use Any Online Registry
• Send Unlimited Invites and Updates
• Baby Shower Games with Scoreboards, Give Prizes!

Build Your Shower
---
At this time the following baby games are offered:
Baby Animals (matching)
Famous Mothers (matching)
Famous Fathers (matching)
Nursery Rhymes (trivia/multiple choice)
A Baby In Any Language (multiple choice)
Baby & Pregnancy Trivia (multiple choice)
Guests just provide a screen name or nickname to play a game. They also have the option to provide an email address in order to be contacted if they win a prize.
Baby High Scores!
For matching and multiple choice games, each person who plays a game will be scored based on the percentage of correct answers given and their time.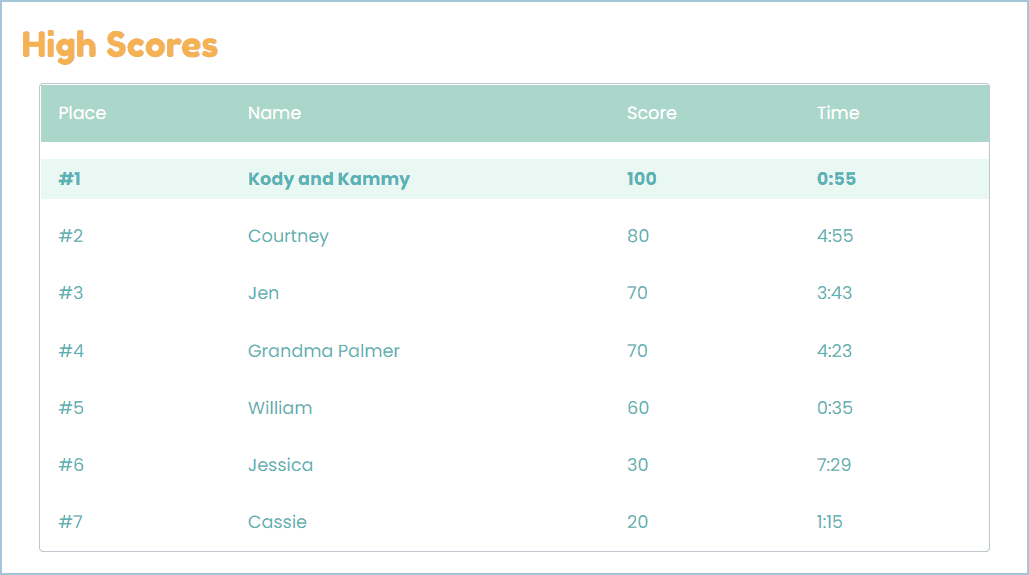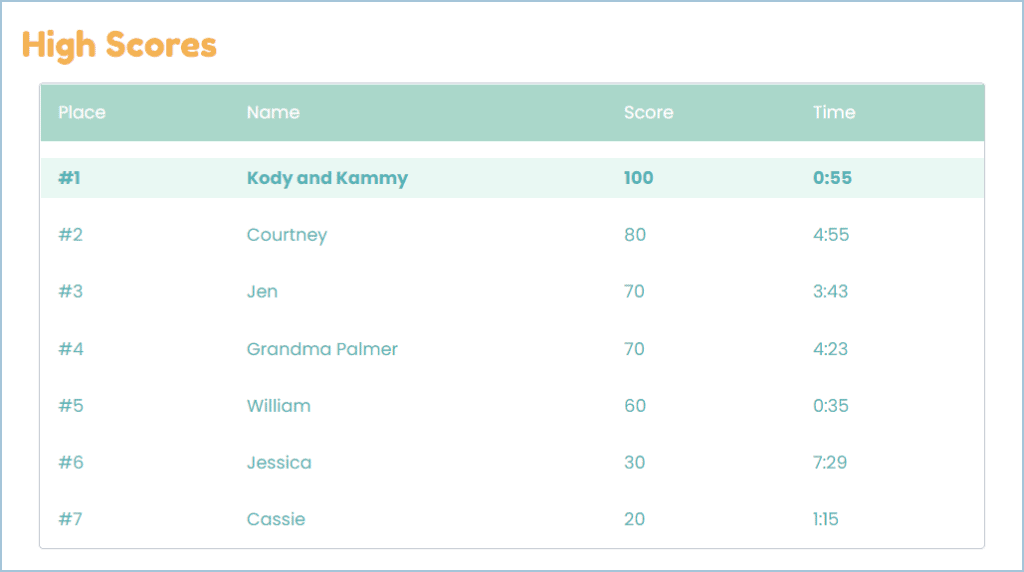 For open-ended virtual baby shower games, such as Baby Songs, WebBabyShower will scan answers for security purposes, but it is up to the host to check that the responses!
High Scores for each game will be posted on your Web Baby Shower Games page. Scores are ranked by highest percentage correct or highest number of points and lowest time.
At this time, it is possible to play each game more than once, although you will most likely be given a different set of questions each time.
See how a great online baby shower works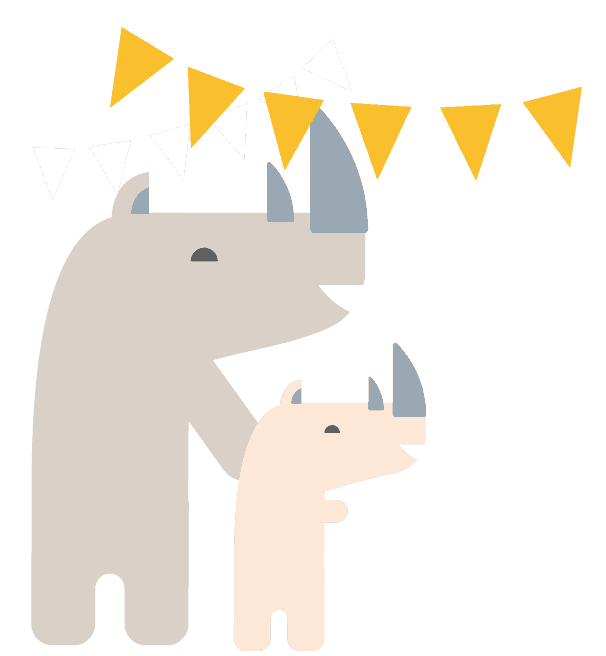 It's Just Games for Fun..
These games are offered in the spirit of having fun and supporting the expecting parent(s) with a positive online baby shower experience. Yes, it is possible to cheat, yes that's you Uncle!  Yes, Web Baby shower expects everyone to play honestly and genuinely.
Prizes
It is entirely up to the host to decide to award, and distribute, a prize or prizes for winning a game. You may describe any prize in the "Games Intro" area in the Games Manager. Most online hosts tend to go with "The Knowledge and Satisfaction That You Know You Won" but you can get as elaborate as you like.